Back to profile
Marquis66... Reviews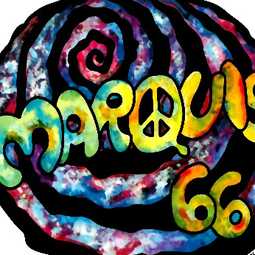 Avg 5.0 | 33 Reviews

60s Band from Columbus, OH

73 Verified Bookings
Starting at $500 per event
---
33 Reviews for Marquis66...
Community Event•Reviewed on July 20, 2021•From Gas City, IN
What a fun concert they put on! Song choices are perfect! 50' 60' 70's Just a fun era! The crowd here in Gas City, In Concerts AT the Park LOVED them! If you're looking for upbeat, and fun sing along/ dance music, this is your band!
Birthday Party (Adult)•Reviewed on July 3, 2021•From Wilmington, OH
This band is AMAZING! The entire experience from booking to pre-event communication to the actual performance was seamless. Diane was in contact at time of booking to answer any questions and to obtain the initial information that they needed, then reached back out several days prior to the event to verify all of the details and to provide me with a timeline of what to expect on the day of the event. The band arrived about 2 hours prior to the event to get set up, do sound check, etc. They performed for 4 hours with minimal "chatter" between songs and with less breaks than I've seen many bands take. And as for sound? Look no further. . .they are OUTSTANDING!!!
Birthday Party (Adult)•Reviewed on April 17, 2021•From Newark, OH
They were spot on with every son they did. Great musicians and performers!
Event•Reviewed on October 10, 2020•From Thornville, OH
Marquiss66 did an excellent job at our event. Our customers really enjoyed!
July 4th Party•Reviewed on July 4, 2020•From Loveland, OH
Community Event•Reviewed on July 14, 2019•From Millersport, OH
Great People to work with... Fabulous selections, great vocals , hope to have Marquis66 again soon!!!
Club Event•Reviewed on August 18, 2018•From West Chester, OH
Marquis66 was fantastic and the hit of our Peace-Love-Woodstock party! Everyone enjoyed their music and kept our friends engaged. They referred to us (hosts) throughout the evening and were very accomodating by adding a couple of songs to their playlist for us. Guests say they were the best part of our party! They treated our 80 person party with the same level of professionalism that they would to a street fair or church festival. Diane was great to reach out upon booking and before event to check-in. Every band member showed up well in advance of the start time, to set-up equipment, space, etc. We'd be happy to have them back at another party/gathering.
Club Event•Reviewed on August 25, 2017•From Sunbury, OH
They did a great job!
Event•Reviewed on August 12, 2016•From Canal Winchester, OH
These guys were very good! Our crowd was very pleased and the group was priced right! What more can i say other than I liked using GIgmaster! Thank you for the help!
July 4th Party•Reviewed on July 2, 2016•From Bridgeport, WV
They were amazing to work with before the event...very accommodating to all my needs and answered my questions in a timely manner. Would definitely recommend them and use them again! They sounded terrific and had an amazing set list.
Wedding Reception•Reviewed on July 16, 2016•From Columbus, OH
The band was great! They contacted me several times to ensure they had the correct timing and music. Our event went off without a hitch and everyone commented on the band and the great music. Truly a professional band with a fantastic sound! I highly recommend them for any event where you want people to enjoy music and dancing.
Festival•Reviewed on July 24, 2015•From Hamilton, OH
Marquis 66 was hired to playmthe music for church festival. I found they to be very professional and extremely talented. Everyone I spoke to while walking around the festival grounds, love the band & the musical genre the band play. I will definitely be booking them againfor next years festival. I highly recommend Marquis 66. They were phenominal! Thank you Marquis 66 for a really great night. You are awesome!
Wedding Reception•Reviewed on June 6, 2015•From Mount Gilead, OH
This band was absolutely phenomenal at my wedding! All members were very courteous and sweet. Their talent is through the roof. Quite a few of my guests complimented on the band! I would recommend them over and over again for any special event. Book them, you will not be disappointed!!!
Corporate Function•Reviewed on October 11, 2014•From Mineral Wells, WV
They were great the venue was asking for their information for future bookings.
Club Event•Reviewed on July 27, 2013•From Eastlake, OH
they were great to work with from start to finish. Marquis66 play a strong playlist and kept with crowd dancing all night long. We were very pleased with the whole experience . Thanks
Wedding Ceremony•Reviewed on June 22, 2013•From Lexington, KY
Marquis66 was FABULOUS. They worked with us cheerfully through venue and time changes, showed up exactly when asked, and provided all services advertised and then some. The entire band is extremely talented. So many guests came up to us just to note how great the band sounded. One guest said she felt like she was at a professional concert. Beyond just being a very talented band, these guys also worked hard to make sure we were happy and that our wedding was a success. When wedding guests weren't dancing, the band swung into action and started a popular line dance. They even sent a couple of band mates out onto the floor to dance and get folks moving.
Wedding Reception•Reviewed on August 4, 2012•From Toledo, OH
Marquis66 was an absolute pleasure to work with at every step! They were willing to learn not only our first dance song, but also a closing number which were previously in their catalog. They provided their own equipment, including lights, and put on a performance superior to every other act I've seen at a wedding. I had not one but two friends ask me for their contact information after my wedding so they could use them for theirs. Their blend of music from the 60s-80s was the perfect fit to get everyone at our wedding up and dancing. We're in our late 20s, as are most of our friends, and most of the family in attendance was 35-65. Marquis66 had a song for everyone!
Hotel Event•Reviewed on October 14, 2011•From Cincinnati, OH
Marquis66 was great! Our conference really enjoyed them.
Dinner Dance•Reviewed on October 7, 2011•From Newark, OH
fun group.
Community Event•Reviewed on August 12, 2011•From Cincinnati, OH
Our crowd loved Marquis66! They were a great choice for a fun energy-filled outdoor venue. We will certainly keep them in mind for next year would certainly recommend them.
Club Event•Reviewed on July 3, 2010•From Marion, OH
first of all, it was august 28th when they played here not july 3rd. they were absolutely sensational, i ran a theme venue called "HIPPIE NIGHT" with all the hippie decorations,best dressed hippie contest with 4 prizes and the marquis 66 as the judge. the band also dressed to fit the bill. the people here just loved them and kept telling me they are best band they've herd. had standing room only
Festival•Reviewed on August 14, 2010•From Kenton, OH
We are extremely pleased with Marquis66! The band accommodated their songlist to suit our event. Throughout their show, people kept commenting on how good the band was. I've already heard requests to have them back next year. I highly recommend Marquis66.
Festival•Reviewed on October 4, 2009•From Columbus, OH
As before, Marquis 66 delivered! They are a crowd-pleaser, and if you close your eyes, you'd swear you were listening to Grace Slick or any of the great artists of the '60s and '70s. It was a pleasure to work with Diane and her group. Thank you for agreeing to be at our event!
Picnic•Reviewed on August 1, 2009•From Columbus, OH
EVERYONE LOVED MARQUIS 66!!!!!!!!!!!!!!!! COMMENTS CAME FROM EVERYONE!!!!!!!!!! IT WAS A GREAT MIX OF MUSIC AND THEY WERE ALL VERY TALENTED MUSICIANS AND SINGERS. THEY WERE GRACIOUS, ACCOMODATING, GOOD PEOPLE. I CAN'T SAY ENOUGH OUT THEM. IF YOU WANT TO HIRE A WONDERFUL ROCK BAND WHO PLAYS THE OLDIES YOU KNOW AND CAN SING AND DANCE TO, CALL MARQUIS 66!!!!!!!!!!!!!!!!! GOOD - GOOD - PEOPLE! NO PARTY IS COMPLETE WITHOUT THEM!!!!!!!!!!!!!!! LARRAINE BOYD
Community Event•Reviewed on June 27, 2009•From Columbus, OH
I have already given their name to others looking for good entertainment. They were professional and very easy to to work with. The event was a big success and they were a large part of reason...