Back to profile
Joe Z Reviews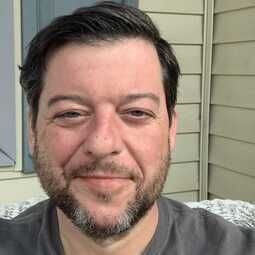 Avg 5.0 | 23 Reviews

Singer Guitarist from Flemington, NJ

32 Verified Bookings
Starting at $300 per event
---
23 Reviews for Joe Z
Bridal Shower•Reviewed on October 3, 2021•From Doylestown, PA
So happy with my choice to hire Joe. He was a highlight at my daughters afternoon bridal shower and I can't say enough about his amazing voice! Such a wonderful performer. Professional and arrived early to set up. Thank you again Joe!
Wedding•Reviewed on September 2, 2018•From Belleville, NJ
Joe was seriously AMAZING from the very beginning through the wedding. We had asked him to record a slower version of our favorite song for our first dance and he spent so much time and effort truly making it perfect. At the wedding itself he played both the ceremony and wedding. We heard from so many people that he was great- both his voice and playing. I wish we got to hear more! We left the door open to our private cocktail hour in the beginning just so we could listen. I highly recommend him if you are looking for someone to play your cocktail hour, or anything you need a guitarist for!
Birthday Party (Adult)•Reviewed on July 31, 2021•From Ocean City, NJ
We were fortunate to have Joe play at a large birthday party we had over the summer. He was a true professional - he was always quick to respond when I communicated with him leading up to the party. He was also very easy to work with when we discussed the type of music that I preferred to be played at the party - all of my requests were played throughout the night. He sounded great, and many of the guests commented on what a great addition Joe was to the overall vibe of the party. Thanks for a great night Joe!
Celebration•Reviewed on February 14, 2020•From Princeton, NJ
We were very happy with Joe and his performance Thank you so much!
Joe Z:
Dear Niku, It was a pleasure performing for you all! I thoroughly enjoyed it. Thanks again, Joe Z
Celebration•Reviewed on August 4, 2018•From Bethlehem, PA
We had a wonderful party and Joe was a huge part of that success. We hosted 50 family and friends for an outdoor birthday party dinner. The song set was perfect and Joe was warm in his delivery! I had many friends asking for Joe's contact information for future parties! Thanks Joe!!!
Joe Z:
It was such a pleasure to perform for you! Great crowd and a great party! Thank you!
Birthday Party (Adult)•Reviewed on February 29, 2020•From Holmdel, NJ
I hired Joe for my moms milestone Bday party at our home. Wanted something more special/sophisticated than a DJ without a massive price tag. My concerns: large age range of music, amount of talent from one person and amount of space needed. Honestly, Joe fit the bill perfectly!! He was accomodating with new song requests, great equipment, calm and professional, communicative throughout & amazingly talented! The range of music he played in 5h was impressive! I never write glowing reviews, but Joe is completely worthy! If youre even thinking about hiring him, don't hesitate! Great guy, made it SO easy! Many guests incl servers commented on his talent! Thanks Joe!
Joe Z:
Thanks! It was a pleasure performing for you. Great party and great crowd!
Wedding Ceremony•Reviewed on October 15, 2016•From Mount Holly, NJ
Joe was fantastic. We had him play our wedding ceremony (for which he learned a new song for us) & our cocktail hour. He came professionally dressed & professionally geared. We had a delay in starting the ceremony & Joe quickly added a song or two to keep folks from getting restless while they waited for us. He moved his gear for cocktail hour & was quickly set up so people could enjoy the whole hour. Most importantly, he sounded great - both in voice and guitar. When cocktail hour was over, several people asked hopefully if he was playing the reception too. He was an important part of our day and we'd recommend him to anyone for parties of any kind.
Wedding•Reviewed on April 9, 2016•From Stockton, NJ
Truly Joe was the best we could have hoped for; he played - and sang - to perfection. Joe understood our musical tastes and everyone was really impressed and loved the uniqueness of his presence. I'm happy to give him a resounding five star recommendation as a musician and a person. Thank you Joe!
Birthday Party (Adult)•Reviewed on October 6, 2017•From Washington Crossing, PA
Joe Z could not have been any better that night. Very professional and very talented, He really kept the party going. I will use Joe Z again and again without a doubt!!!!
Corporate Function•Reviewed on September 9, 2017•From Oceanport, NJ
Funeral•Reviewed on September 5, 2015•From North Brunswick, NJ
Very professional and his voice was beautiful. I requested a special rendition of Over the Rainbow for a Dove Release and Joe did a heartwarming job and touched our hearts. GG of Arizona
Engagement Party•Reviewed on July 9, 2016•From New York City, NY
Joe was great! I hired him to play for an upcoming proposal 3 days later. Given the tight timeframe, he was still very accommodating to my song selections. In terms of the actual event, he arrived 15 minutes before my desired arrival time to be safe. He delivered a wonderful and moving performance. Would definitely recommend him.
Family Reunion•Reviewed on July 23, 2016•From Wurtsboro, NY
We booked Joe to perform/lead a sing-a-long for My family reunion, and got everything we could have hoped for. Besides sounding great, he was pleasant and friendly, and charmed the crowd. The consensus was that he was one of the highlights of the entire party. I would sincerely recommended Joe to anyone looking for a reasonable, reliable, and engaging performer for their event. He's a great find...
Christmas Party•Reviewed on December 6, 2015•From Millington, NJ
Joe is great and I highly recommend him. This is the second time he has played a party at our home, he knows a good variety of music, and people really enjoy his talent.
Cocktail Party•Reviewed on May 7, 2016•From Bridgewater, NJ
Joe showed up on time and played for slightly longer than requested. Would definitely hire again!
Birthday Party (Adult)•Reviewed on January 3, 2015•From Millington, NJ
Joe did a great job and everyone commented how well he played. He was a great addition to our party and we can't wait to have him back for her next one!
Funeral•Reviewed on December 19, 2014•From Princeton, NJ
Joe was a great guy, very accommodating and easy to work with...He went over and above what we asked to do and I would definitely have him back to our next event
Wedding Cocktail Hour•Reviewed on June 11, 2016•From New Hope, PA
Celebration•Reviewed on August 20, 2016•From Smithtown, NY
Joe drove from NJ to Long island to sing at our party. He has a great voice and is easy to get along with even with guests that are a pain in the butt. He had an extra microphone and we all had a good time singing along. The one of the many great things about Joe was that he did not take many breaks for the 5 hours that he was there, I practically had to force him to eat and drink. Joe's song repertoire is broad and he does take requests; I highly recommend his services.
Picnic•Reviewed on September 3, 2016•From Jackson, NJ
Wedding Ceremony•Reviewed on October 22, 2016•From Brooklyn, NY
Joe Z:
I am very sorry there was a miscommunication. I put more effort into your wedding than most other gigs, but had some equipment issues the night of event and I'm not sure you are aware of that. I will send you a message through the email address I had been communicating with you through.
Memorial Service•Reviewed on January 14, 2018•From Newtown, PA
Was great for me.
Anniversary Party•Reviewed on June 15, 2019•From Basking Ridge, NJ
Very enjoyable musical talent who was willing to learn and add songs at request. Very professional, friendly and accommodating. Would retain without question for future events