Back to profile
Bahama Bob's Island Music Reviews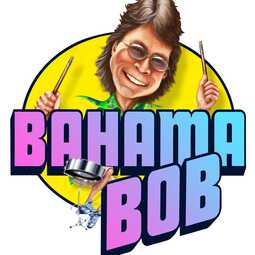 Avg 5.0 | 61 Reviews

Steel Drum Band from Fort Atkinson, WI

74 Verified Bookings
Starting at $150 per event
---
61 Reviews for Bahama Bob's Island Music
Community Event•Reviewed on September 16, 2021•From Sun Prairie, WI
Bob's music is the perfect party music. It's not so loud that you can't talk with friends and yet you are always aware of it in the background. It's such a nice happy sound and makes everyone feel good.
Corporate Function•Reviewed on September 14, 2021•From Lake Geneva, WI
Bahama Bob is awesome! He was the perfect entertainment for our corporate event during cocktail hour and dinner. He is a professional, experienced musician and I would highly recommend him. He enjoys his craft of playing the drum. Also he can customize his gig and play XMAS music during the winter holidays. Bahama Bob is available year-around and he's fantastic!
Wedding Ceremony•Reviewed on September 28, 2019•From Milwaukee, WI
Community Event•Reviewed on June 25, 2019•From Brookfield, WI
Bahama Bob is not only professional to work with, he follows that up by being a talented entertainer! With his willingness to share his knowledge about his music, those at our events have found his music not only fabulous to listen to but they go away educated as well. The way he interacts with the audience, everyone is sure to leave with a memorable experience. He's definitely one of my "go to" guys as I have hired him multiple times across the years while I have been with different companies. You will not be disappointed with his ability to transport you to the islands...even for just a little while!
Wedding•Reviewed on June 29, 2019•From Lake Mills, WI
All our guest said they felt they were on vacation listening to Bahama Bob! It was so much fun!!! Bob is very professional and talented! Great music for our outside Wedding party!
Birthday Party (Adult)•Reviewed on May 18, 2019•From Pell Lake, WI
Bob was just great! Totally fit with the atmosphere and theme of the party - even played a couple of kids songs - (we had a lot of children) - lion king theme & little mermaid. Bob was professional and working with him was a breeze. He arrived when expected! He checked to make sure the volume was good and set up in the yard where the music could be enjoyed by all. This was a real treat for our family! Thank you!
Celebration•Reviewed on January 27, 2019•From Whitewater, WI
Bahama Bob was very entertaining, as well as, answering a myriad of questions about his instrument. His music takes you away to the tropics and is just plain feel good.
Corporate Function•Reviewed on September 26, 2018•From Delavan, WI
Bob always brings a great vibe to events. Such a great job!
Celebration•Reviewed on September 15, 2018•From Milwaukee, WI
Bahama Bob did amazing. He kept the audience engaged the whole time. They absolutely loved him. He was beyond kind and professional. I highly recommend him and will defiantly have him come back to the facility.
Luau Party•Reviewed on August 25, 2018•From Pewaukee, WI
Bahama Bob is amazing with our residents, staff, family members and everyone In our community. He is very personable and fun during his show and very easy to work with. I will definitely be rebooking him!
Wedding Ceremony•Reviewed on August 18, 2018•From Green Lake, WI
The caribbean feeling music made the day so enjoyable! Bob was very flexible with our needs and helped us any way possible. Beautiful music!!
School Assembly•Reviewed on July 19, 2018•From Eagle, WI
We contacted Bahama Bob about a performance for our summer library program.He was very pleasant and accommodating about our program idea. We were able to have our program outside while we also had a local shaved ice truck visit. We had children of all ages, families and seniors rave about their island experience with Bahama Bob. He shared information about the drum, he played music many recognized and even brought a limbo stick!
Birthday Party (Adult)•Reviewed on October 7, 2017•From Oconomowoc, WI
Thank you! Thank you! Plan on coming back. Great time had by all. Everyone at the party enjoyed the music.
Wedding Reception•Reviewed on September 9, 2017•From Hager City, WI
I can't even put into words what Bahama Bob added to our wedding! We were fortunate to be blessed with a beautiful day and being on the water it only seemed right to have steal drums apart of our wedding. There was literally a crowd around him during cocktail hour as his music was incredible while his personality is infectious. From the day I booked Bob to the days leading up to the wedding he was very responsive to calls/emails and was ahead of the game on getting things figure out prior to the day so it was stress free when he arrived. That wont be the last time I see him, will be booking him for all future events :) Thanks again!!
Corporate Function•Reviewed on August 1, 2017•From Milwaukee, WI
Bahama Bob was great! He arrived early and was willing to stay a little later if we would have needed him to. The guests loved him, and the music fit perfectly with the Caribbean theme we were going for. Thank you for such a great time Bahama Bob!!
Community Event•Reviewed on April 22, 2017•From Milwaukee, WI
Bahama Bob was so wonderful!! My residents and the community all loved his performance! We will definitely have him back again!
Community Event•Reviewed on March 30, 2017•From Port Washington, WI
Couldn't have been happier with Bahama Bob! He was prompt, professional and accommodating. Would definitely recommend him to friends.
Christmas Party•Reviewed on January 8, 2017•From Waukesha, WI
Our experience with Bahama Bob was awesome! He was very quick to respond to our questions and was accommodating to our special requests. Our party guests loved the music and many commented, "I feel like I'm on vacation," even though our party was in January! Thanks Bahama Bob for making our event a huge success!!
Bahama Bob's Island Music:
Hi Becky! Wow, what an awesome review!! I can't thank you enough for having me entertain for you. What a great party!! Thanks as well for taking a moment to give me such a wonderful review too. A great review can be a deciding factor when future clients have to consider what entertainers to choose. I appreciate that very much!! My best to you and everyone at Waukesha State Bank in 2017!! 'Bahama Bob' Milan
Wedding•Reviewed on September 24, 2016•From Fond du Lac, WI
Our wedding was a complete success, and a huge part of it was due to Bahama Bob... not only is he one of the coolest guys we have ever met... he is extremely talented and so accomidating... I can honestly say.. we love him and hope to see him again... our guests commented on a lot of parts of our wedding... but Bob definitely was the highlight... he set the tone for the whole evening... if we could give more stars we would!!!!
Wedding Reception•Reviewed on September 17, 2016•From Madison, WI
Bahama Bob - Wow! what a great enhancement to our Luau Wedding Reception. Bob is very accommodating, kind and caring. A true pleasure and easy to work with. He will enlighten your party at an affordable price.
Luau Party•Reviewed on July 15, 2016•From Madison, WI
my residents had a wonderful time at our Luau. Bob was about 10 minutes late getting started but he more than made up for it on the other end, stayed about 20 extra minutes and talked to the residents and let the look at his drum and engaged them in conversation. I will be planning another luau and will be asking him to come back. What an exciting event!
Bahama Bob's Island Music:
I had a fantastic time performing for the Luau event!! I cannot deny I got off to a late start. I make every effort to show up in plenty of time to every event. Unfortunately I hit some heavy traffic due to construction on the belt-line. Traffic was stop and go for several miles. Realizing this was going to delay my arrival time, I called to explain why I would be arriving late. This was 1:30 in the afternoon but traffic was backed up like the typical rush hour commute. Nothing is more frustrating than circumstances beyond your control. Of course I stayed longer to make up for the delayed start. I am thrilled I will be asked back in the future!!!
Fundraiser•Reviewed on June 11, 2016•From Oconomowoc, WI
The weather totally cooperated with Bahama Bobs music....85 and humid. It was a great evening.
Celebration•Reviewed on April 21, 2016•From Madison, WI
Bahama Bob was a pleasure to work with! He had great music, decorations and made our rooftop grand opening a success! We will definitely be bringing him back for future events! I highly recommend Bahama Bob!!
Fundraiser•Reviewed on April 9, 2016•From Janesville, WI
Bahama Bob was fantastic, and so easy to work with. We loved his music and entertaining. He is very true to his style and we will be using him again for sure.
Birthday Party (Adult)•Reviewed on February 13, 2016•From Madison, WI
Everyone at the party LOVED Bahama Bob!! People were asking for his card, and we have recommended him to a local bar for their summer music series. The guests at the party can't stop talking about what a great time they had with Bob playing. He had a list of requests, and everyone found a favorite song on it. I couldn't recommend him more highly!