Back to profile
Fritzel Logic Reviews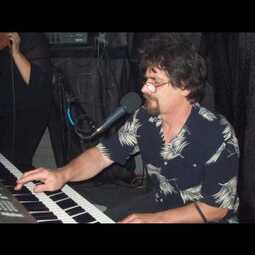 Avg 5.0 | 51 Reviews

Dance Band from Lake Forest, IL

112 Verified Bookings
Starting at $500 per event
---
51 Reviews for Fritzel Logic
Wedding Reception•Reviewed on June 5, 2010•From Wheaton, IL
I had high expectations for the band at my wedding, and Club 37 exceeded them. After dinner, when the music started, everyone was so impressed - Club 37 can really get the party going! Shawn's voice is amazing and her presence on stage is engaging but not demanding. Club 37 did a great cover of "Thriller", and John's narration sounded just like the original track. Everyone at the party got up to dance, even the oldest guests. We hired a three-person band (singer, keyboardist, and guitarist), and the ensemble was perfect for our venue (90 guests). Club 37 is awesome, and I highly recommend them to anyone wanting a professional band at their wedding.
Wedding•Reviewed on October 2, 2010•From Waukesha, WI
Club 37 exceeded our expectations. We couldn't have asked for a better wedding band! I had so many people tell me that they were the best wedding band they've ever heard - everyone was so impressed. The band even allowed a few of my family members to play/sing along with them! Shawn also graciously accepted to sing at our ceremony, which added a beautiful touch. I highly recommend this group for any wedding, you will have a blast! Thank you, Club 37 made our night!
Wedding Reception•Reviewed on September 17, 2011•From Whitehall, MI
Club 37 helped make my son's wedding in his words, "100% perfect!". John's experienced suggestions about how to ensure that the reception flowed well without deadtime was invaluable. But most of all, Club 37 played awesome music and they had everyone dancing all night long! I had nothing but positive comments about how good they sound, how well they play and how tuned in they are to what the guests want to hear and dance to. I've already recommended them - and I don't hesitate to say that will make any reception a blast!
Wedding•Reviewed on June 23, 2007•From Delavan, WI
Club 37 made our wedding a blast! Our wedding was out of state and they traveled to Wisconsin and were there about 6 hours early to set up for the three locations that I needed them to play. The first set up was outside by the lake for the ceremony, then on the patio for a cocktail reception and then inside for the dinner reception. They were so accomodating and professional and all looked great! They learned new songs for us for our wedding and performed them like they had been playing them for years. The voices of the band are amazing. They worked with the crowd so well and made it so fun that our guests were on stage singing and playing bongos with them. Our guests the next day while relaxing at the pool could not stop talking about the band, and how incredible and fun they were. I would recommend Club 37 to anyone who wants beautiful music and a fun celebration! I want to have another big party so that they can perform for us again! Don't miss out on this band, grab them fast before you lose out and have to settle for just an ordinary band!
Wedding•Reviewed on July 25, 2009•From East Peoria, IL
Club 37 was amazing and made our wedding reception wonderful. We had people from many different countries and of all age groups, but Club 37 managed to literally get everyone in the room dancing. They were completely professional, and willing to accommodate all of our special requests. They are extremely talented. Everyone that was at our wedding has been complimenting how fantastic the band was and how they really made the reception so much fun. We were so very happy that Club 37 was our wedding band. Weeks later, we are still talking about how great the music and dancing was. Thank you so much, Club 37, for making our wedding reception perfect! Beth and Seamas
Wedding Reception•Reviewed on June 6, 2009•From Boscobel, WI
Club 37 was highly professional yet friendly, accomodating, and a delight to work with, from booking through the performance. We asked them to work in a somewhat unusual environment, a converted coffee shop, and they handled it with ease and sounded dynamite. As for the performance, they were smooth, tight, and obviously very talented and experienced. The audience happily danced the night away and wanted more. We recommend Club 37 very enthusiastically. This is a top group of musicians and a fun band.
Wedding•Reviewed on September 15, 2007•From Marquette, MI
What a great band! Our wedding reception was wonderful with their participation. Every song requested was made available and they even accommodated my talented son who sang his own song for our reception. Thank you Club 37 for being there for us! We plan to have them play at our one year anniversary party!
Anniversary Party•Reviewed on September 13, 2008•From Menominee, MI
Club 37 blew everyone away at our anniversary bash just like they did at our wedding. They are the best bang for our buck!
Wedding•Reviewed on May 26, 2007•From Chicago, IL
Our wedding became very special because we got what we wanted. John and Shawn are a very talented duo. And they accomodated our every request. They played exactly what was needed to make the mood fit the wedding. They made the kids and the older people of our wedding dance which was very important for us. I definitely would recommend them to all our friends. Weddings should be stress free and should be all about the couple getting married. And they help make it that way.
Corporate Function•Reviewed on December 19, 2007•From Chicago, IL
Club 37 was very professional, they arrived early and set up on time. They asked if we had any special request for the evening. Many of our guests were coming up to me asking where did you find this group? Once the event began they helped set the mood for the evening. They were professionally dressed and added an elegant touch to our event. On a side note, I was asked countless times if they were really singing because of their great voices. I am looking forward to having Club 37 back next year for our annual Christmas Party. Thank you so much Club 37. Jose F. Villarreal President ELITE SECURITY SERVICE INC. 1109 W. TAYLOR ST. CHGO IL, 60607 312-433-0055
Wedding•Reviewed on April 4, 2009•From Thompson, IA
This group is amazing, professional, and extremely accommodating. They made our wedding exactly what we wanted by learning new songs and working very closely with us on how we wanted the feel of the reception to be. The vocals were amazing, and the instrumentals varied with each song. There were a variety of styles and eras represented. The group was amazing, very kind, and I would recommend them to anyone who wants a unique reception experience. The event was positive, and I will consider them for my little brother's wedding. Exceptional group and performance, and I would recommend them to anyone!
Wedding•Reviewed on September 27, 2008•From Waukesha, WI
The band was wonderful! They ensured the enjoyment of our entire wedding party. I would love to use them again and will recommend them to anyone looking for a band! If you want to make sure your party is a hit, hire Club 37!
Wedding•Reviewed on August 10, 2007•From Barrington, IL
John, Shawn and Jim are fabulous musicians! They met us at the door when we arrived at our reception, introduced themselves, and proceeded to accomodate our every wish. In addition accomodating our musical requests, they interacted with our guests and performed songs from every genre to make all our guests happy. Everyone got up to dance! My husband is an accomplished musician and has very high expectations of himself and other bands. Club 37 did not disappoint. The full sound they produced with just a three piece band was amazing! They were a perfect fit for our wedding reception. We were so lucky to find them.
Wedding•Reviewed on August 25, 2007•From Chicago, IL
Club 37 were fantastic. We were a bit late with dinner and they began on time and kept a great slow pace until it was time for our first dance. They were fully accomodating with all requests and really added that extra touch to our wedding night. We were absolutely thrilled to have had them play. Very professional and tuned in! Gina and Paul
Private Party•Reviewed on June 24, 2006•From Saint Louis, MO
Shawn and John were absolutely amazing. They worked with me to develop a song list that was perfect for my event. Shawn looked gorgeous and both she and John were very professional. John was such a showman on the keyboard. He really got into the music and made it fun to watch him play. Shawn's voice was stunning. For the first three songs my guests were frozen, jaws dropped, because of her talent. Many of my guests, who are sometimes hard to please, commented they had never heard such great live music! When I booked Club 37 for my event I told them the guests at this event would probably just sit and stare at them. To my surprise and pleasure, Shawn did such a good job getting them involved in the performance that halfway through the night my guests were moving tables to make more room to dance. Then, even thought I had only originally booked Club 37 until 9:30pm, Shawn and John saw my guests we having such a good time and keep right on playing. It was perfect. Club 37 really went the extra mile to make my event outstanding. The evening was the talk of the town the following week, and everyone was talking about how stunning the entertainment was. Shawn and John made the night. My event would not have been a success without them.
Wedding•Reviewed on April 26, 2008•From Northbrook, IL
The house was a rockin' - we had a great time, and so did our guests. Good variety of music, great sound - you can't go wrong with Club 37. We had nothing but positive feedback from all of our friends and family. stef and chuck
Wedding•Reviewed on June 16, 2007•From Galena, IL
Club 37 was AMAZING AMAZING AMAZING!!! There were fun to work with while planning our wedding and we were BLOWN AWAY with Shawn's voice!!! They kept our party going all night, and even let my husband jump on the drums for a few numbers! I would absolutely recommend hiring Club 37 for any type of event, they are absolutely the best band I have ever heard at a wedding!!! Our wedding was a month ago and we are still getting calls from our guests telling us what a great time they had...THANKS SHAWN AND JOHN FOR MAKING OUR WEDDING SUCH A FUN AND FANTASTIC EVENT!!!
Birthday Party (Adult)•Reviewed on April 20, 2008•From Mundelein, IL
We hired Club 37 for my father's birthday party and were absolutely blown away at how great they sounded! First of all it was a last minute decision to hire a band and we were impressed that they responded so promptly. They arrived early to set up and were right on schedule with their first song. They had guests dancing by the second song and for the rest of the afternoon! Everyone thoroughly enjoyed their mix of classic music, fantastic vocals and outstanding musicianship, as I received nothing but compliments about their performance. I want to thank them for doing such a fantastic job at the party and will not hesitate to hire them again in the future!
Wedding•Reviewed on August 17, 2007•From Sussex, WI
When you need musical and singing entertainment there is only one name you need to know, that is "Club 37." John and Shawn are the greatest combination of talents to dazzle your party. I have had them perform at a few parties for me,the latest my daughters wedding. Every guest of my daughters wedding commented to me that "Club 37" was the most enjoyable wedding band they have ever experienced. Thanks John and Shawn, you helped make fabulous moments of joy for my family and friends!
Birthday Party (Adult)•Reviewed on August 3, 2008•From Wheeling, IL
Shawn and John were absolutely wonderful! They were a pleasure to deal with from our very first call to the end of our party. This is a very talented duo and they had everyone up and dancing all night! Shawn and John are warm and genuine people and we want to thank them for doing such a fantastic job at my husbands party! We would hire them again in a heartbeat! They made our party a total Success BTW this is our first time using gigmasters and we are really pleased and impressed! Thanks again! Jane P
Wedding•Reviewed on August 3, 2007•From Okoboji, IA
My wife and I always have extremely high expectations. They are never surpassed, and then Club 37 performed at our wedding reception. Wow! We received more compliments about our choice of Club 37 than any other element of our wedding. From the moment we began interviewing them until their last performance of the night, we couldn't have been more pleased. Their superb organizational skills were only surpassed by their musical grandeur. We are hoping we can convince them to fly to Phoenix for our parents' anniversary party next year...
Wedding Reception•Reviewed on August 16, 2009•From Roscoe, IL
I think they were fantastic. They were all very friendly and accommodating. They went above and beyond my expectations by even having someone play at the wedding ceremony before the reception. They had everyone up and dancing, and really made the night much more fun and exciting.
Wedding•Reviewed on July 28, 2007•From Vernon Hills, IL
They were great! Everyone at the wedding loved them. They even learned a new song for us, so that we could have it for our first dance. I can't say enough good things about them - they were like our friends by the end of our wedding.
Private Party•Reviewed on October 11, 2008•From Chicago, IL
Shawn and John were really great. They were extremely accomodating and took care of all of our requests. They even dealt with our staff's requests to participate - yes, some of them sang. Guess, that meant Shawn got a mini-break and served as coach a couple times. Overall, they were great. The music was beautiful and well-rounded selections and Shawn's voice is wonderful. Great people and a high recommendation! Thanks for making our staff party such a success. Jason Hall RED 7 SALON
Wedding•Reviewed on June 26, 2008•From Chicago, IL
John and Club 37 did a fantastic job. We had a small wedding and reception. They learned a new song for us on short notice and sounded great all night! This is a highly skilled group of musicians, and I would recommend them without hesitation for any event.