Back to profile
The Pulse Reviews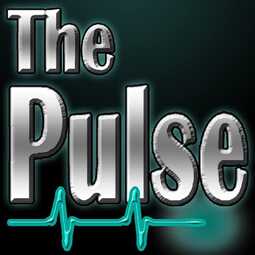 Avg 5.0 | 47 Reviews

Variety Band from Detroit, MI

87 Verified Bookings
Starting at $800 per event
---
47 Reviews for The Pulse
Corporate Function•Reviewed on October 13, 2022•From Akron, OH
The Pulse was amazing!! They played at our corporate event and our guests loved them! Mike was very responsive and very professional. We had so many compliments from our guests. We would love to work with them again in the future.
The Pulse:
Kailey, This was a very well planned event and one of the most inventive I have seen in some time! All of you were so pleasant to work with. It was an actual pleasure to go to Akron. We'll see you next year! Mike and The Pulse
Birthday Party (Adult)•Reviewed on October 8, 2022•From Dryden, MI
I Hired the pulse for my wife's 40th birthday surprise party. There was good communication leading up to the party. They got there early and set up before our guests arrived. They were awesome! We got tons of compliments from the guests. They definitely made our party great. I Highly recommend to anyone looking for a great band! Thank you Mike and the Pulse crew. You all rock!
The Pulse:
Brian, Working with you was a joy. All your people were so accommodating and fun! Anytime you need us, don't hesitate to call. Mike and The Pulse
Wedding Reception•Reviewed on July 9, 2022•From Lewiston, MI
The Pulse was great! Mike was so easy to work with. The Band accommodated all of our request and even learned 3 songs for our first dances. We got compliments all night on how great the band was. They played a great mix of everything and was perfect for our crowd.
Birthday Party (Adult)•Reviewed on June 18, 2022•From Troy, MI
For my wife's surprise birthday party I originally was going to hire a DJ to play music in the Grand Ballroom of the Marriott hotel. My brother had encouraged me to hire a live band...so I searched online, diligently, and one of the first responses that I had received was from Mike of 'The Pulse'. From viewing their videos and talking with Mike I felt comfortable enough to schedule them. I cannot overstate how WONDERFULLY PLEASED I am for hiring this band. Thier talent was better than I had expected and the band kept everyone on their feet for the entire duration of the party. Thank you Mike and guys for making our party a grand and glorious success ! ! ! ! !
The Pulse:
Alan, The pleasure was ours. Your people were so fun and you treated us all so darned well. Hope to work with you again, soon! Musically Yours, Mike Martinez & The Pulse
Community Event•Reviewed on July 2, 2022•From Marysville, MI
The Pulse:
Thank you Dawn! We will see you soon! The Pulse
Private Party•Reviewed on May 14, 2022•From Wayne, MI
Awesome band! They played at our 50th class reunion and we had a great time. Everyone enjoyed the music. I would definitely recommend this band.
The Pulse:
Hey Jeanne! We enjoyed ourselves very much. You all were great! See you in 2072 for the 100 year reunion? The Pulse
Wedding Reception•Reviewed on February 23, 2018•From Ypsilanti, MI
The Pulse is a superb group of musicians. Their performance far surpassed my expectations. Their repertoire was polished, but they were also easily able to handle requests and keep the crowd happy. Mike was easy to work with and flawlessly professional in his management of the wedding reception. The band developed a great rapport with their audience and showed that they really cared that we had a good time and that they wanted to create a memorable event for all of us. Without reservation, I would hire the Pulse again and I would recommend them to anyone looking for expert musicians. They handled everything beautifully.
The Pulse:
Georgia, Thanks so much for your wonderful testimonial and your gracious treatment of the band! We felt like part of the family. The Pulse would love to work with you again, anytime. The Pulse
Wedding•Reviewed on May 4, 2018•From Clinton Township, MI
Mike Martinez and The Pulse were outstanding with handling the music for our ceremony and playing at our reception! They were set up well in advance of our guests arriving at both locations. All of our music selections were played as requested. The bands performance was very professional and entertaining. Mike was excellent with handling the events (our arrival, cake cutting, bouquet and garter, father daughter/mother son dances, etc.) throughout the evening. Our guests really enjoyed themselves, dancing through the last song of the night. The Pulse is a great wedding band!
Wedding•Reviewed on May 5, 2018•From Royal Oak, MI
We are so happy to have found The Pulse. Mike was just so easy to work with. Their skill and sound was unbelievable and all real too. No fake-sounding, cheesy backing tracks. They do any type of music and even learned new songs for us. The PA, the lights, wireless mic, all of it was top notch. They made our wedding a huge success and our guests haven't stopped raving about how great our band was. Everything was simply PERFECT. If you're having any type of event, do yourself a favor and hire this band. You will be so glad you did. Thank you Mike! Thank you to The Pulse! Thank you Gigmasters!
The Pulse:
Thanks to you folks!..lol We were very happy to be part of your special day and hope to work with you again soon. Congratulations!
Birthday Party (Adult)•Reviewed on January 28, 2018•From New Baltimore, MI
The Pulse is the most amazing band I've ever seen! From the moment I met Mike, he made everything so easy. Their song list is huge. Mike offered stylized shows (Motown, Country, Classic Rock, etc.), but we opted for a variety show. Mike worked with me up until the day of the event. They even learned songs just for our party at no extra charge. The Pulse were not only the ultimate professionals, they were also so much fun! They played hits from all decades and all categories. We had guests ranging in age from 6 to 73 and everyone danced all night. Their sound is superb! So talented! We've used other bands before, but this is the only band we'll use from now on.
The Pulse:
Kim, thanks so much for your awesome review! We had a great time and are looking forward to working with you again soon!
Birthday Party (Adult)•Reviewed on July 28, 2017•From Fenton, MI
We had no experience in hiring a band, but wanted one for my husband's 40th birthday celebration. The Pulse made the process easy. They were professional and made the process easy. The event went off without a hitch, and all of our guests had a great time. I especially liked that they played DJ music between sets to keep the party going while they took a break. The colored light show was an added bonus. We loved their sound and will hire them again for future events! Thanks!
The Pulse:
Janelle and Craig, For not having any experience dealing with Bands, you sure gave us some red carpet treatment. We enjoyed you and your crowd so much and we're really looking forward to doing another event with you soon! Warmest regards, The Pulse
Wedding Reception•Reviewed on May 30, 2015•From Toledo, OH
Great group, super professional, learned some special songs we requested, and they kept the party going with serious energy! Couldn't have asked for a better group!
Wedding Reception•Reviewed on March 16, 2013•From East Lansing, MI
The Pulse was FANTASTIC!! They can play everything, which is exactly what we wanted for our wedding reception. They're the only band we could find that can perform a variety of music. We wanted oldies, Motown, and R&B for the older crowd earlier in the night, and then classic, 80's, 90's and modern rock and pop music later in the night for the younger crowd, and this band does ALL these styles PHENOMENALLY!! The plan was perfect thanks to this band: parents & grandparents were living it up the first half of the reception, and our friends, siblings and cousins were jumping around to "All the Small Things" by the end. I honestly couldn't recommend them more!!
Wedding•Reviewed on July 12, 2014•From Northville, MI
We had The Pulse play at our wedding and they were amazing. So very accommodating and professional from day 1. Classical guitar and piano were played before and during the ceremony, softer music during dinner and then more dance music for the remainder of the night. The evening could not have gone better. Thank you so much! I would highly recommend The Pulse and would use them again for future parties.
Wedding Reception•Reviewed on June 16, 2012•From Grosse Pointe, MI
I cannot thank you enough for the great evening you provided my wife and I for our wedding at the Grosse Pointe Yacht Club. I quickly realized we were not just dealing with any band. Mike was extremely accommodating and put my wife and I at ease. He was accessible for any changes including right up to the week before the wedding. Words cannot say enough about how thrilled we were with their performance throughout the entire evening. Every guest raved about the entertainment, and I have never seen so many family and friends dance for an entire evening. Once they began to play, the dance floor was never left empty. Thank you for everything, Daniel & Alda Stahl
Birthday Party (Adult)•Reviewed on May 12, 2012•From Cleveland, OH
You could not ask for a better group to perform at your next event. Not only was The Pulse one of the most talented bands I have seen for wedding/birthday events, but they accomodated all special requests and managed the entire process with professionalism and courtesy. The band members walked me thru all of the necessary details and was willing to make my event the best I have ever attended. You would have thought that my event was the only event that The Pulse played, or will play this year. Not one guest did not say that this was the best band they had ever experienced. Highly recommended!!
Club Event•Reviewed on July 19, 2013•From Detroit, MI
They were awsome,high energy and had everyone on there feet.I was told they were the best we ever had and we have live music every Friday night.There somg list was eclectic and they pleased all.
Christmas Party•Reviewed on December 8, 2012•From Ann Arbor, MI
For the past three years, I have hired The Pulse for the annual Holiday Party Hosted by the IBEW L.U. 252. The Pulse is a great band that always keeps the dance floor full. I already have them booked for the 2013 party!
Fundraiser•Reviewed on April 21, 2012•From Auburn Hills, MI
We hired the Pulse to play at our fundraising event at a local bar and grill. There were extremely professional and their sound was spot on.In fact, Bar Louie (venue) has asked them to return on a monthly basis!! Our age group was 30yrs-60 yrs old and The Pulse was a perfect fit for our demographic.I am still getting compliments from our attendees and would definitely hire the Pulse again for future events. I'm looking forward to attending more of their shows on my personal time. They are fantastic!!
Corporate Function•Reviewed on December 15, 2012•From Rochester, MI
The Pulse was a big hit @ our work Christmas party. They played a good variety of music and even took requests. Everyone was out on the dance floor! Great band that I would highly recommend!
Wedding Reception•Reviewed on October 6, 2012•From Monroe, MI
Had them for a wedding reception and they were amazing , you couldn't ask for a better band!! If your looking for a band for your special occasion The Pulse is the band for you, very professional and great at what they do. Thanks for a great time! The Knapps
Graduation Party•Reviewed on July 14, 2012•From Detroit, MI
They were great! The Pulse learned ample amount of songs that we requested. Everybody had a great time with their fun loving attitude and outstanding sound!l THANKS FOR MAKING OUR PARTY A SUCCESS! NICOLE FROM BELLEVILLE LAKE
Wedding Reception•Reviewed on June 21, 2014•From Newport, MI
the Pulse added that extra dimension to my son's wedding day. They played requests, set us up for our special things, played all nite with us. We are very happy, need another wedding ...!! I would recommend them to anyone getting married, or having a celebration, just an all around party band, out to have a good time as well. Mike was very professional in our setup dealings, they showed up on time & delivered the goods!!
Event•Reviewed on September 29, 2012•From Toledo, OH
Celebration•Reviewed on December 31, 2013•From Plymouth, MI
The band was very easy to work with and our guests really enjoyed their performance.