Everything You Need for a 70s Themed Party
Keep it groovy!
Get down and boogie at your next party by transporting yourself back to the era of bell-bottoms, platforms, and tie-dye everything. The 70s was an iconic era that brought some much-needed color into the world. Everything about this decade, from fashion to music, has a distinctive vibe that you can tap into for a 70s themed party.
If you need some help avoiding the drab and finding what's fab, we've got you covered. Host your groovy get-together in a roller rink or dance hall to really set the tone from the decade. When it comes to entertainment, a disco dance party is a must for a 70s party.
We'll make sure party guests dress the part by providing a few tips and insights into the perfect seventies get-up. These 70s themed events are ideal for birthday parties, baby showers, and even bridal showers. 
Pro Tip: We also have additional show-stopping ideas from across the eras, including the 60s, 80s, and 90s.
Here's everything you need to host a groovy 70s themed party:
70s Inspired Venues
Loft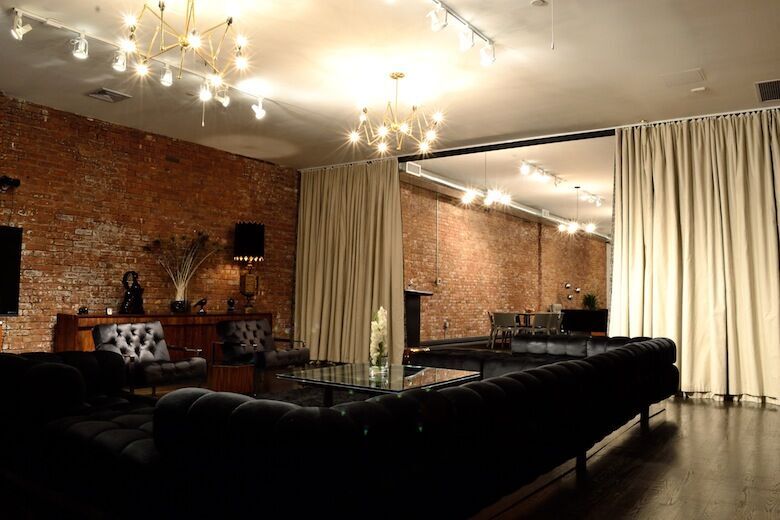 Photo: Open House Lofts
One of, if not the most, famous party in the history of the United States took place in David Mancuso's loft on Valentine's Day, 1970. If you're looking to replicate the feel-good factor of the era, hosting your 70s party in a loft seems to be a good omen. 
This event space provides a blank canvas-style aesthetic that allows you to get creative by decorating the space yourself. Alternatively, other event spaces will already feature a distinctive theme that could help enhance your party's look and feel.
Dance Hall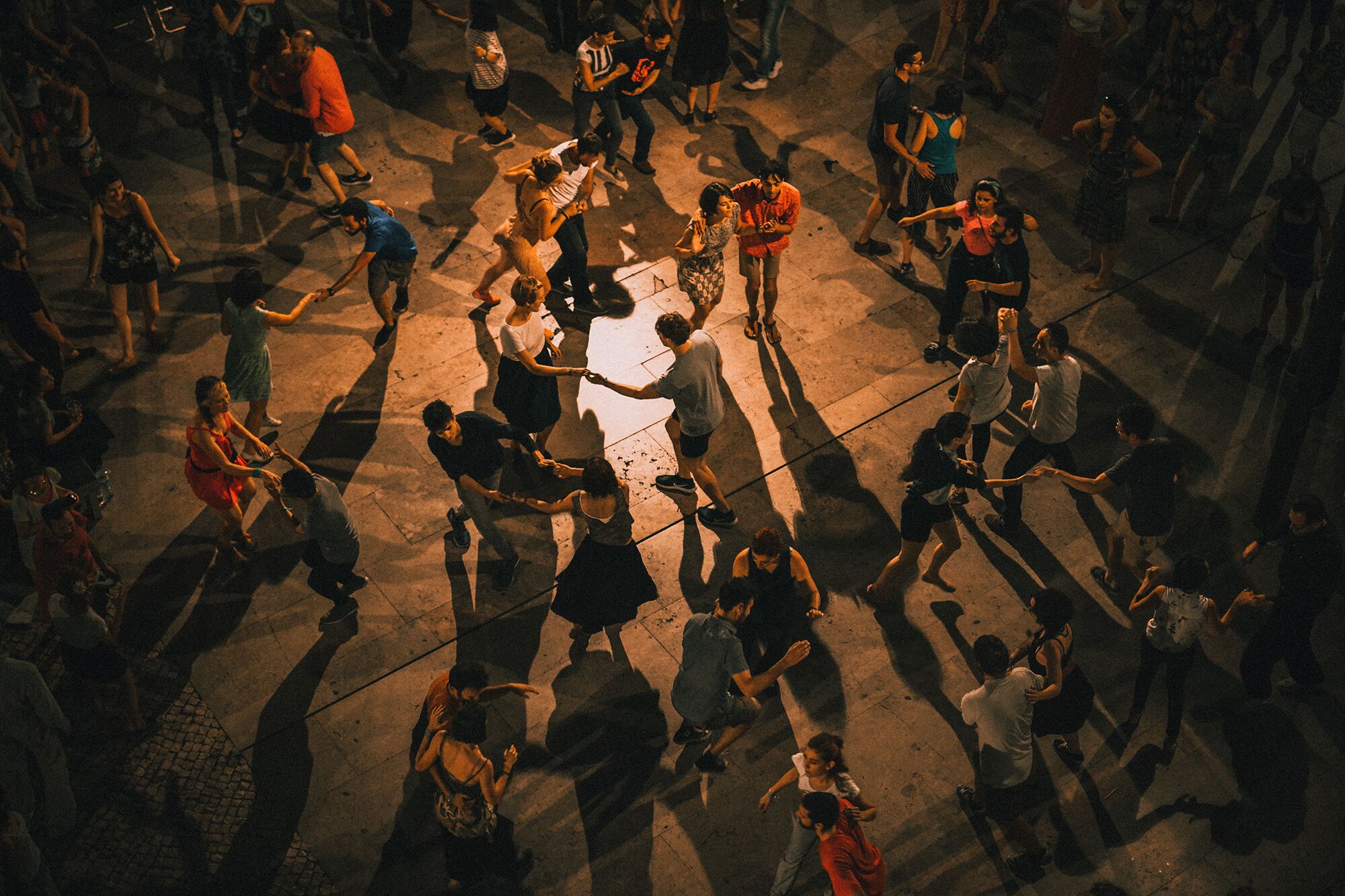 Dancing is and always will be an integral part of parties everywhere. Whether you're hosting a 70s themed function for a local community event or something more intimate like a personal private get-together, you'll more than likely want the chance to hit the dance floor. Dance halls are usually spacious and provide ample room for a whole bunch of festivities.
Roller Rink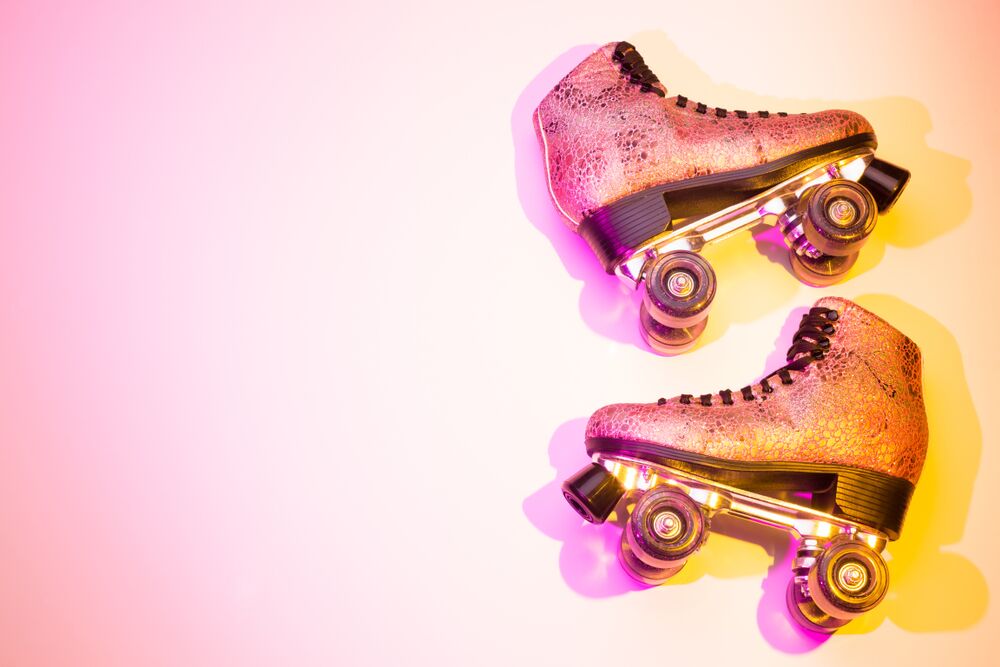 Photo: Pinkyone/shutterstock.com
Is there anything as synonymous with the seventies as Disco? Roller rinks may have slowly diminished over the decades; however, we know a few that will ensure you and your guests bring back the Saturday Night Fever. So, look forward to donning some roller skates and busting a move out on the rink just like Linda Blair in the 1970s iconic film, Roller Boogie.
70s Themed Entertainment
Live Band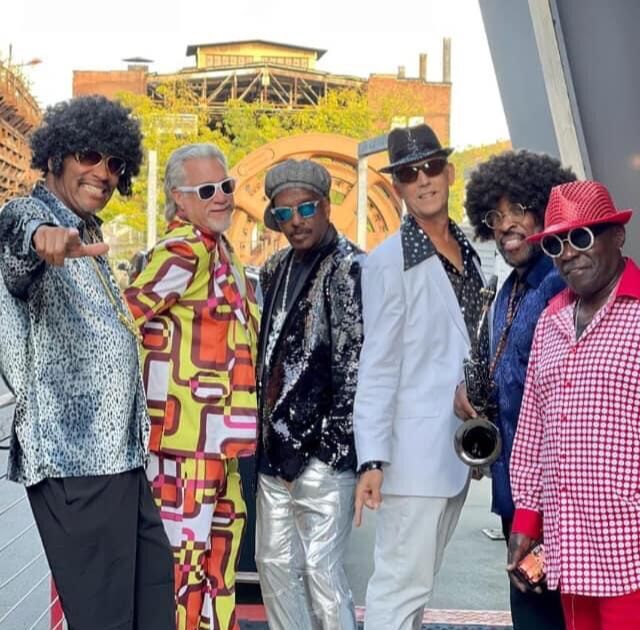 Photo: The Discoteks
It's no secret that the seventies had some of the finest musicians the world has ever seen. Bands like Led Zeppelin and The Beach Boys were in their prime and releasing some of their most famous hits. Music is an exceptional way to capture the feeling of an era, and hiring a live band will instill genuine authenticity that your 70s themed party deserves. 
Ensure that your event delivers on the atmosphere by booking a band with a diverse playlist. Ask if the group can perform foot-stomping funk from James Brown or Sly and The Family Stone, to all-out disco from Chic and The Beegees.
DJ
Photo: Silver Lining Entertainment
We think DJs are always a wise investment. You're guaranteed to hear your favorite tracks and have the ability to plan the playlist ahead of time. This ensures everything is just perfect for your 70s themed party. 
Having an accomplished DJ behind the decks can inspire you and your guests to cut the rug during your event. Most professionals will happily tailor their approach and focus on performing various famous seventies tracks, generating a genuinely far-out atmosphere.
70s Themed Food
Three-Cheese Fondue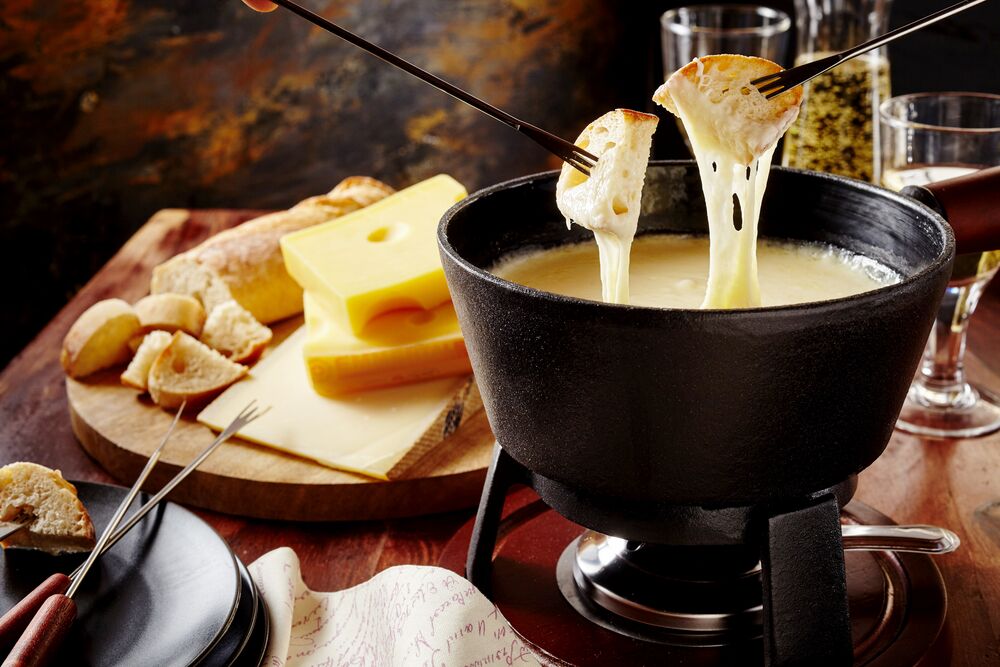 Photo: stockcreations/shutterstock.com
Of all the dishes that rose to fame during the 70s, the fondue certainly stakes a claim for the number one spot. Among the many benefits cheese fondue offers, it will certainly entertain partygoers. There is something uniquely social about sitting around a pot of delicious cheese and dipping a selection of vegetables and bread.
Barbecue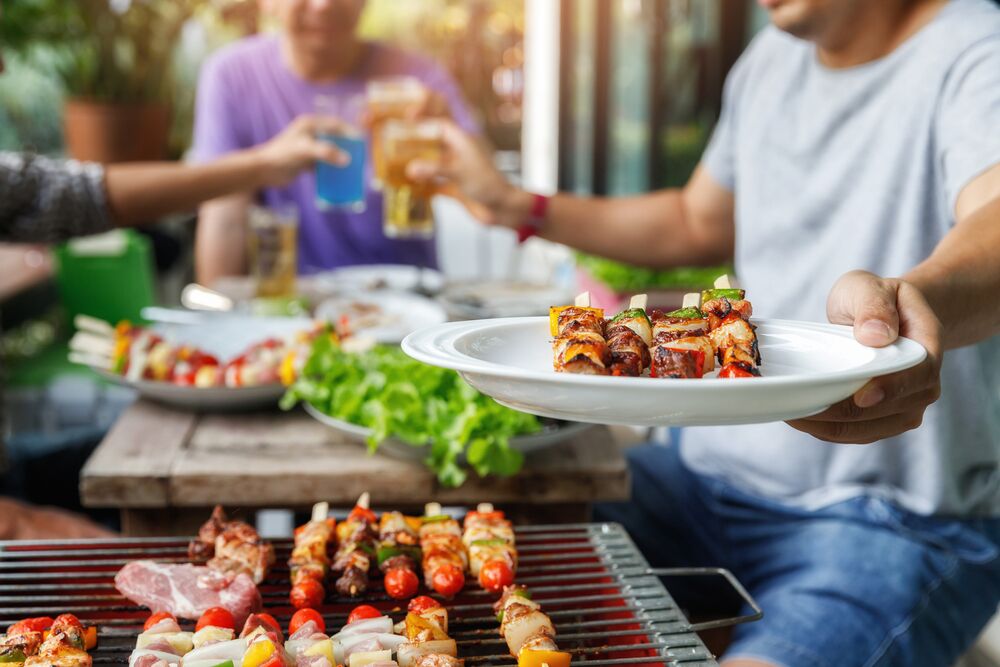 Photo: KorArkaR/shutterstock.com
Everyone loves a good old-fashioned barbecue. Backyard cook-outs were thriving in the seventies and brought an element of family and community to households throughout the country. This option is perfect for casual or formal occasions–why not ask the chefs to whip up something particularly loved during the 70s, like barbecued meatballs?
Pro Tip: Book a food truck that specializes in barbecue to handle the catering.
Piña Colada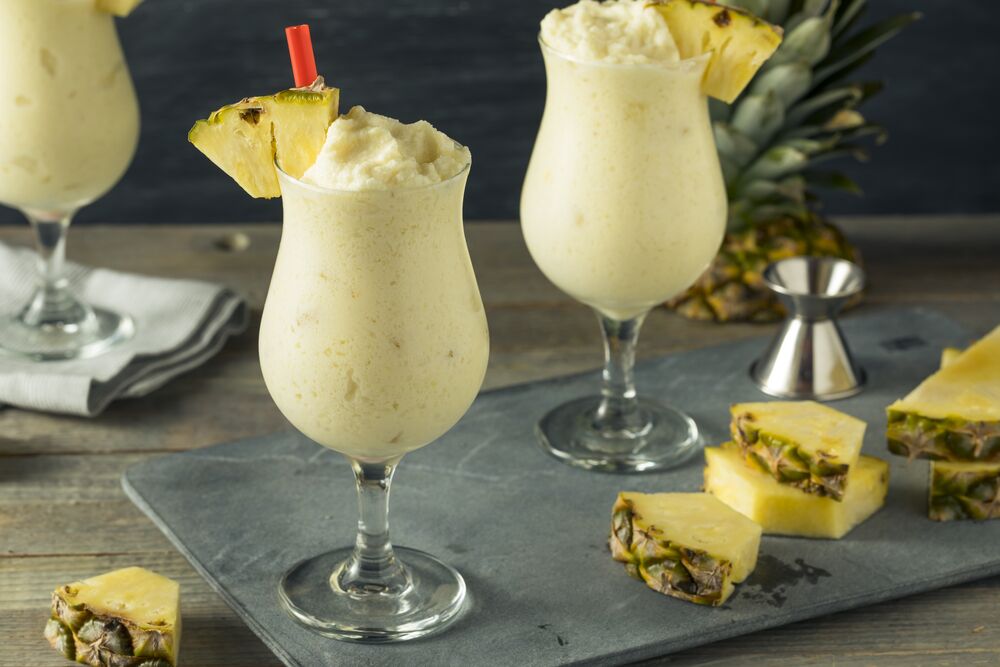 Photo: Brent Hofacker/shutterstock.com
Despite being created circa 1952, somehow, sipping piña coladas became synonymous with the seventies aesthetic. It might have something to do with Rupert Holmes and his song Escape– better known as The Piña Colada Song. 
Booking a professional cocktail mixologist will make a big difference to the quality of your 70s-themed beverages. Having a specialist there also allows you to request a mocktail or a beverage with less alcohol to ensure it still looks and tastes fantastic.
Tequila Sunrise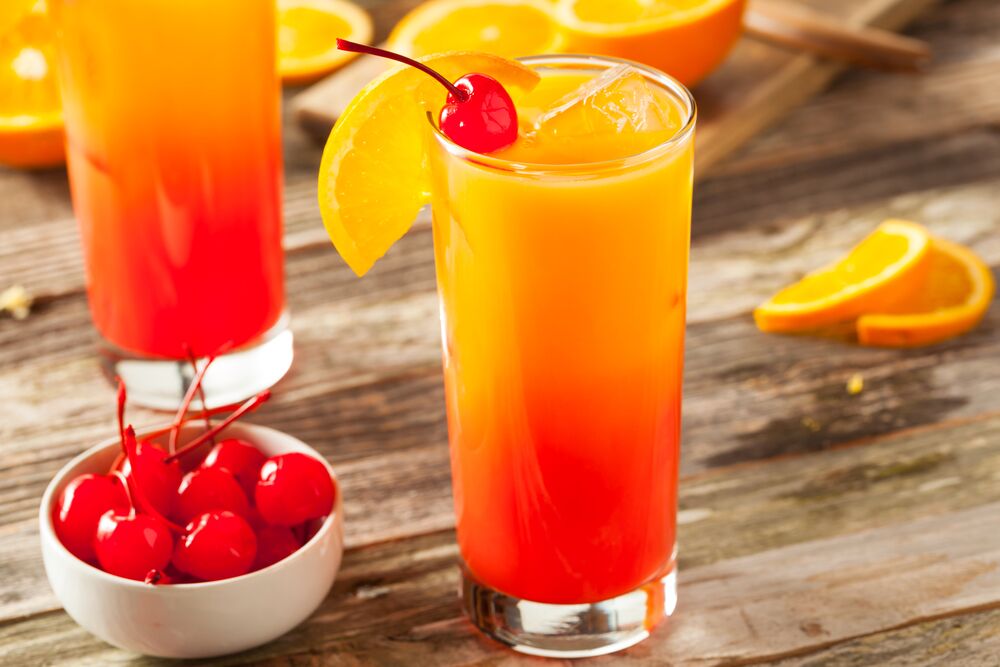 Photo: Brent Hofacker/shutterstock.com
Did you know that orange juice was the most popular of all mixers during the 1970s? It stands to reason that the tequila sunrise would be one of the most prominent drink options during the era. The beverage was so adored during this decade that it featured as a song name for rock legends the Eagles. 
Give yourself and guests a gift of a flawless tequila sunrise by booking a professional bartending maestro. Their presence will help ensure picture-perfect beverages alongside an engaging service experience.
70s Themed Party Details
Disco Ball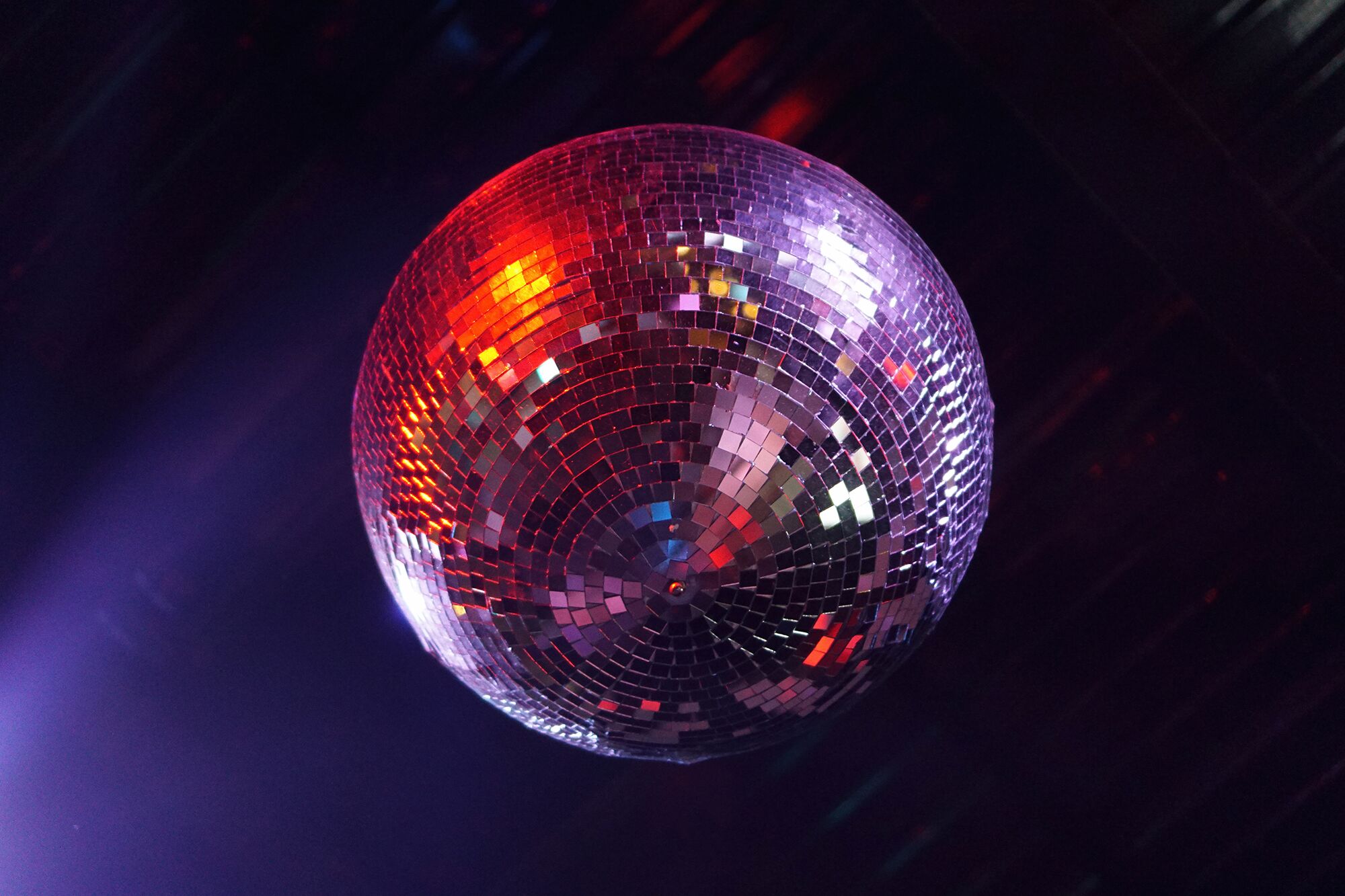 We think it goes without saying that a disco ball is an essential asset to any 70s themed event. This shiny decoration is an iconic symbol of the disco era and will help add a vibrant touch to your venue, especially the dance floor. Finding hand-sized disco balls to decorate your tablescapes might be a fun idea to deepen your seventies party theme concept.
Lava Lamps
Photo: Wirestock Creators/shutterstock.com
If it's an authentic ambiance you need, the lava lamp will deliver a look and feel that ultimately screams seventies nostalgia. Leaning towards a psychedelic aesthetic, these pieces add color and visual intrigue to their surroundings. Your guests are sure to find them hypnotizing, especially when placed in seating areas or close to the dance floor.
Beaded Curtains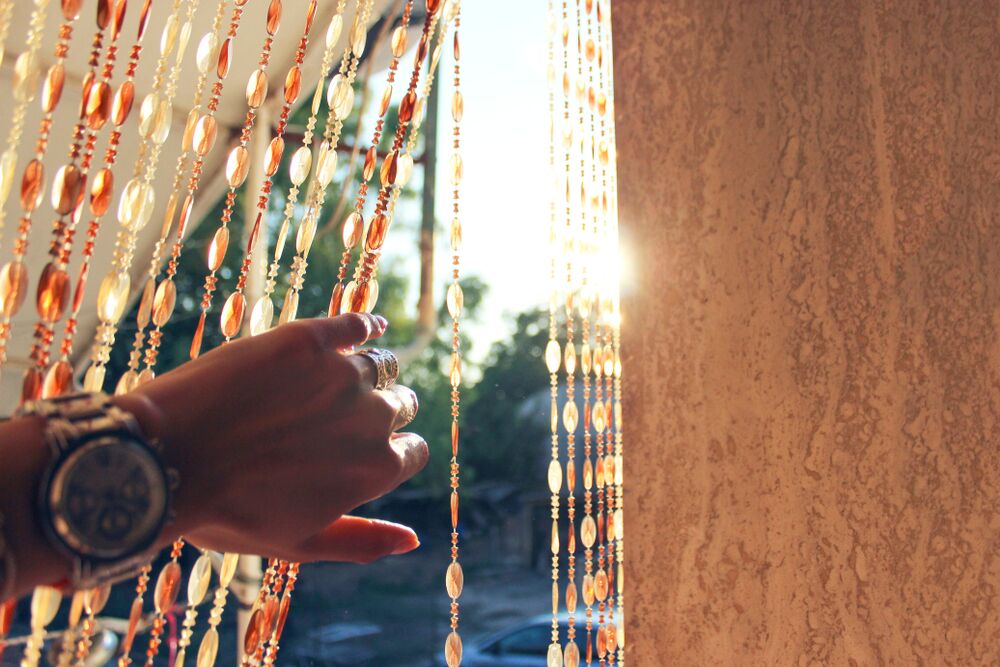 Photo: Haelen Haagen/shutterstock.com
Entering a room through a doorway covered by a fountain of beads not only looks amazing but is a signature detail of the seventies decor identity. Whether you hang them over an entranceway or along the walls of your venue, this decorative detail will make its surroundings much more far-out. They're also easy to install and remove, and double up as a fun backdrop for a DIY photobooth.
Tie-Dye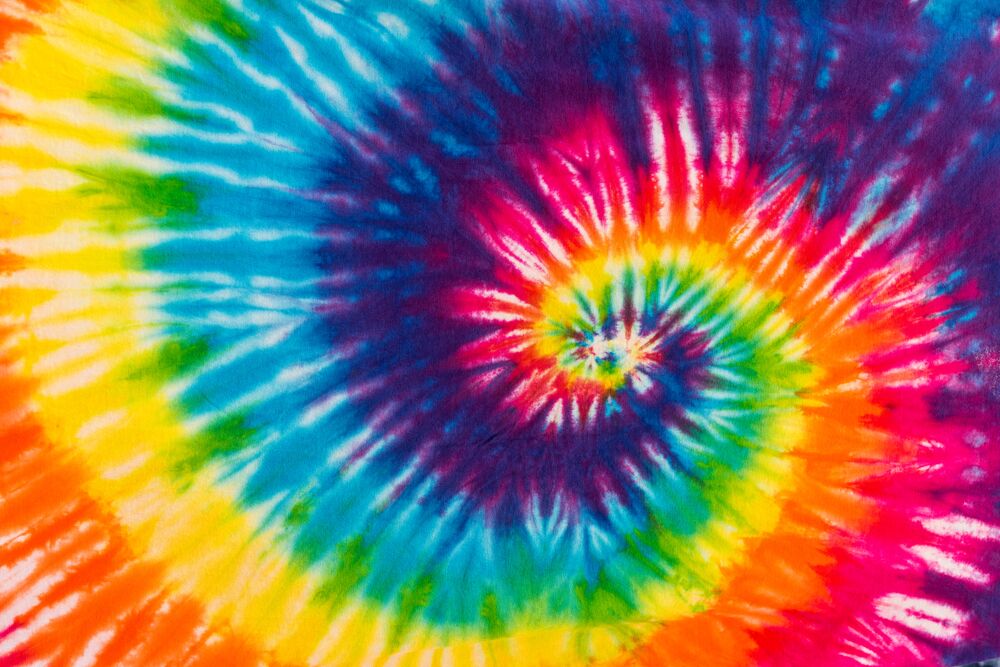 Photo: Michael Warwick/shutterstock.com
The bright and vivid patterns of tie-dye clothing are as loved today as they were many decades ago. It swept through the world during the 1970s and became an iconic symbol of the Make Peace Not War ideology. 
Making tie-dye the dress code is a fun way to get your guests on the same page, especially if your event is leaning towards a hippy vibe. You could always add additional details to your hippy-style outfit by including puka shell or beloved bead jewelry.
Seventies Dress Code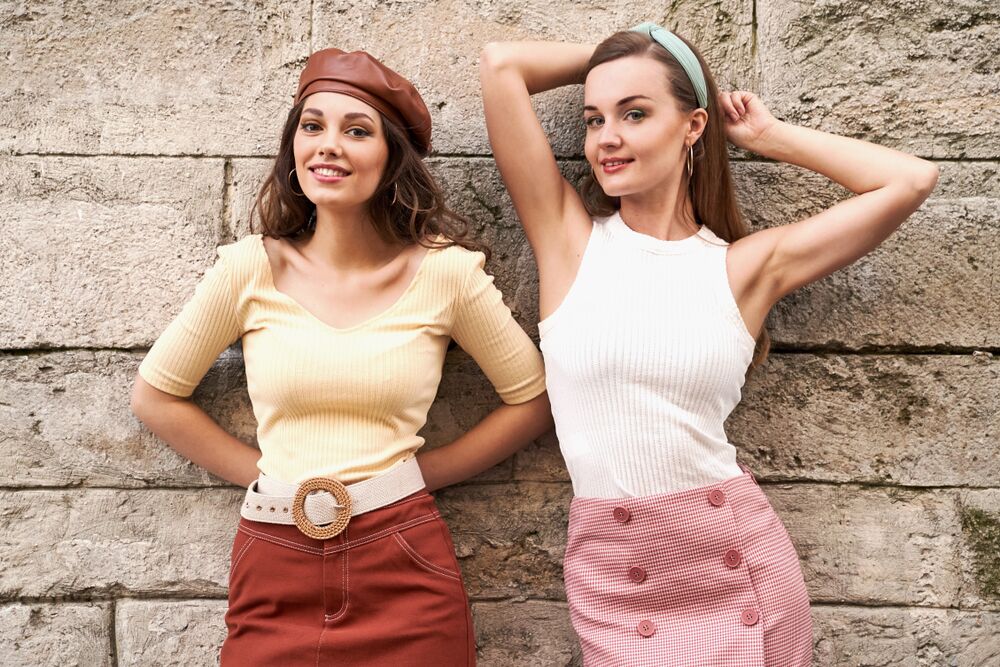 Photo: Oleksandr Berezko/shutterstock.com
There are more ways to capture the seventies spirit through your clothing than just tie-dye. This era experienced some of the most prominent fashion trends that you can distinguish from all others across the 20th and 21st centuries. Hairstyles such as the afro and perm, or clothing like bell-bottoms and high-waisted jeans are definite details that will make your look all the more genuine. 
Maybe don a pair of circular sunglasses in an ode to John Lennon or some platform shoes to elevate your sense of disco fever. Whatever you choose to wear, this period had some brilliant styles for you and guests to tap into and celebrate your upcoming 70s themed party.
Find more themed party ideas here on The Bash.