10 Exciting Baby Shower Venues in Philadelphia
Every mother-to-be deserves to feel celebrated as they prepare to welcome their newborn into the world. This unique experience requires an idyllic venue to mark the occasion. There are plenty of baby shower venues in Philadelphia to consider; however, we're going to try to help make the search just a little easier. 
Nicknamed The City of Brotherly Love, Philly exudes a sense of tradition and is revered for its blend of warm and welcoming chic-urban event spaces, thus making the perfect location for a baby shower. Search through a collection of venues, including intimate locales, vibrant restaurants, trendy lofts, and enchanting outdoor spaces for your upcoming shower location.
Here are some of the most exciting baby shower venues in Philadelphia:
Vaux Studio, 1209 Spruce St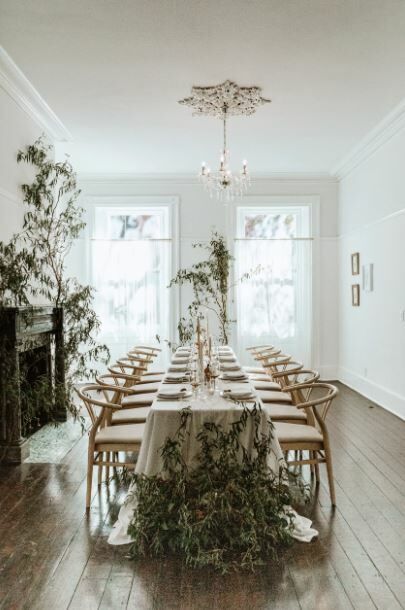 Vaux Studio is an elegantly intimate townhouse that feels bright and airy for a special baby shower located in Philadelphia. Its' quintessential minimalist aesthetic is an opportunity to instill your personality through the design of your event. It is your canvas to transform with the fundamental basics already in place; ice white-colored walls, large windows, and cozy hardwood floors.
Hold a gathering of up to 24 of your favorite people here in this intimate event space. Despite its charming quaintness, the venue is equipped with many useful amenities for you and your friends and family to enjoy. 
Little Susie's Coffee And Pie, 2532 E Lehigh Ave
Perfect for private parties, Little Susie's Coffee And Pie is a trendy restaurant and cafe found near the edge of the Delaware River. Celebrate the upcoming arrival of your bundle of joy in this cozy little venue that comfortably accommodates up to 25 people. The cafe's design has a feel-good-friendly neighborhood ambiance and feels like the perfectly inviting atmosphere to host some of your nearest and dearest. 
As a family-owned business, you can count on a personable service when planning your shower here. Furthermore, arrange gourmet homemade-style snacks made in the in-house kitchen for your guests. Sweet pastries and pies are sure to ignite smiles on everyone's faces. While enjoying the company of those you love most, energize and get the festivities started while sipping a hot coffee and other beverages.
Colorspace Labs, 1714 N Mascher St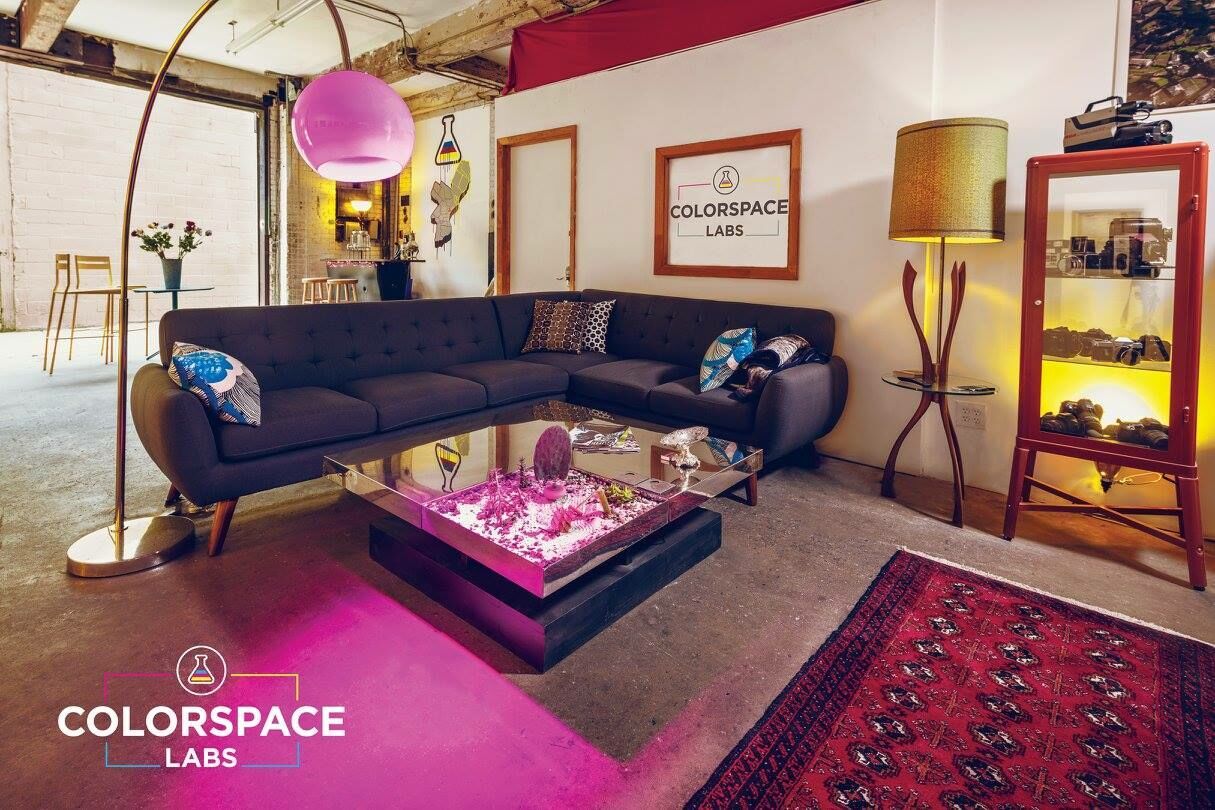 Colorspace Labs is an art studio and contemporary event space found in the arts district of Kensington, PA. An urban-industrial architectural design is one of the defining features of this versatile locale. Hip moms-to-be will love having their baby shower here in a trendy yet welcoming atmosphere. The blank canvas-style nature of the venue allows for a wide range of event designs. 
Welcome up to 70 people here as Colorspace Labs allows you to host small and large celebrations comfortably. The convenient garage door provides easy access to the kitchen and prep area, ideal for arranging catering for your guests. Your baby shower will be the social event of the year.
Bistro La Baia, 1700 Lombard St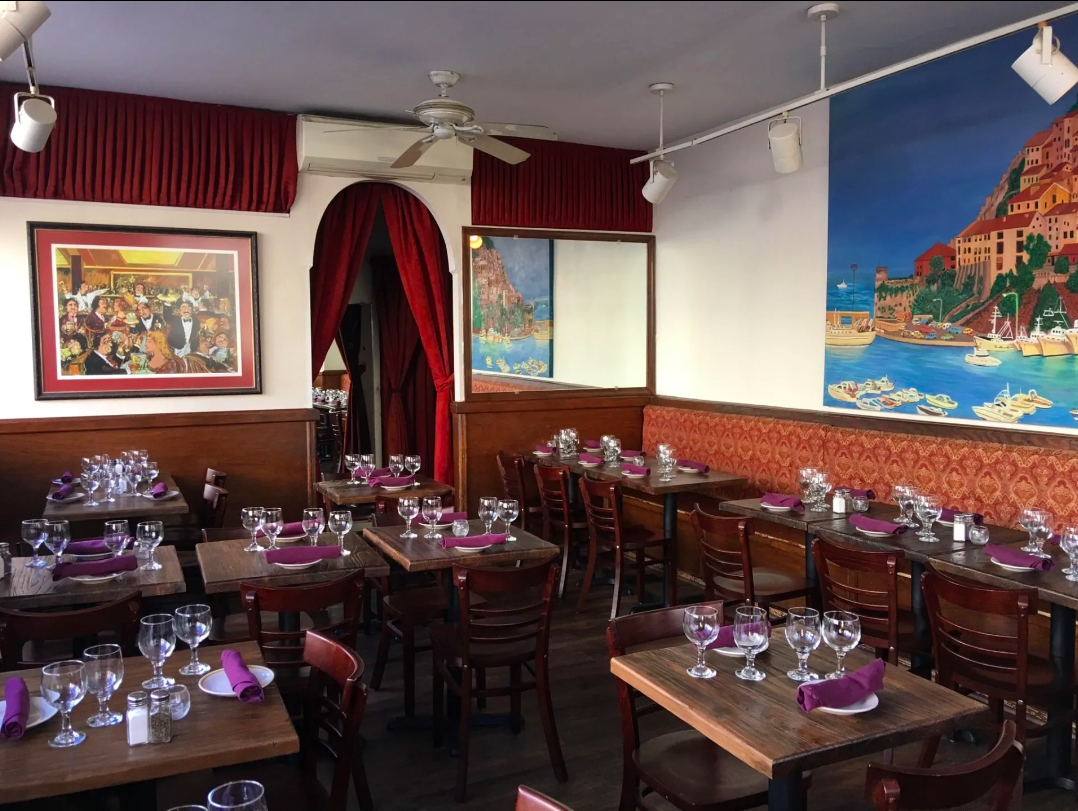 Do you love all things Italian? Bistro La Baia is an authentic restaurant providing a real Italian experience for small gatherings of up to 36 people. Gather your nearest and dearest for a special baby shower inside this charming bistro-style venue. If you are a big fan of Mediterranean cuisine and European villa-style aesthetics, this place is simply a must-visit.
Give your baby shower the pleasantries of Italian hospitality as this venue welcomes a variety of private functions. Divulge in homemade-style food such as freshly baked bread and pasta, and you are free to bring your own beverages here too.
Blue Ridge Estate Winery & Vineyards, 239 Blue Ridge Rd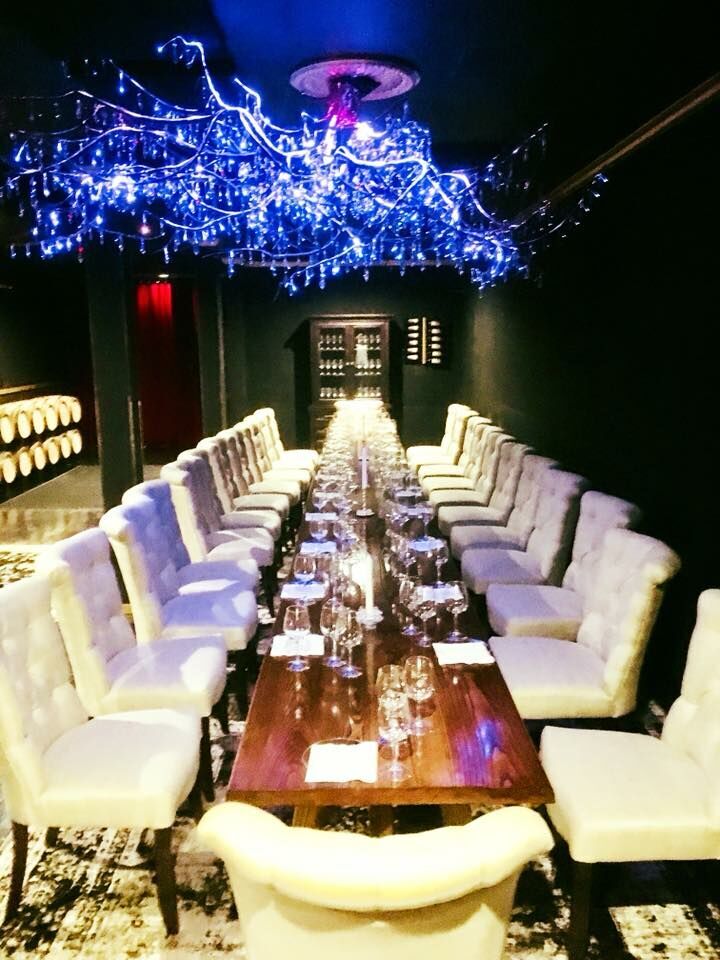 If you fancy mountain vistas and enchanting countryside settings, you will fall head-over-heels for Blue Ridge Estate Winery & Vineyards. Along with a string of captivating outdoor locations, there are also magical interior spaces to enjoy. The tasting room, or vineyard room as it is better known, is cozy and unique with its dazzling overhead lighting fixtures and moody ambiance.
When hosting your baby shower here, you will have access to many handy amenities—thinking about having some entertainment? No worries; The venue is well accustomed to accommodating live music and features a built-in audio-visual system for extra convenience. If it's the peace and quiet you long for, then you will quickly find that here too. 
Morris House Hotel - Courtyard Garden, 225 S 8th St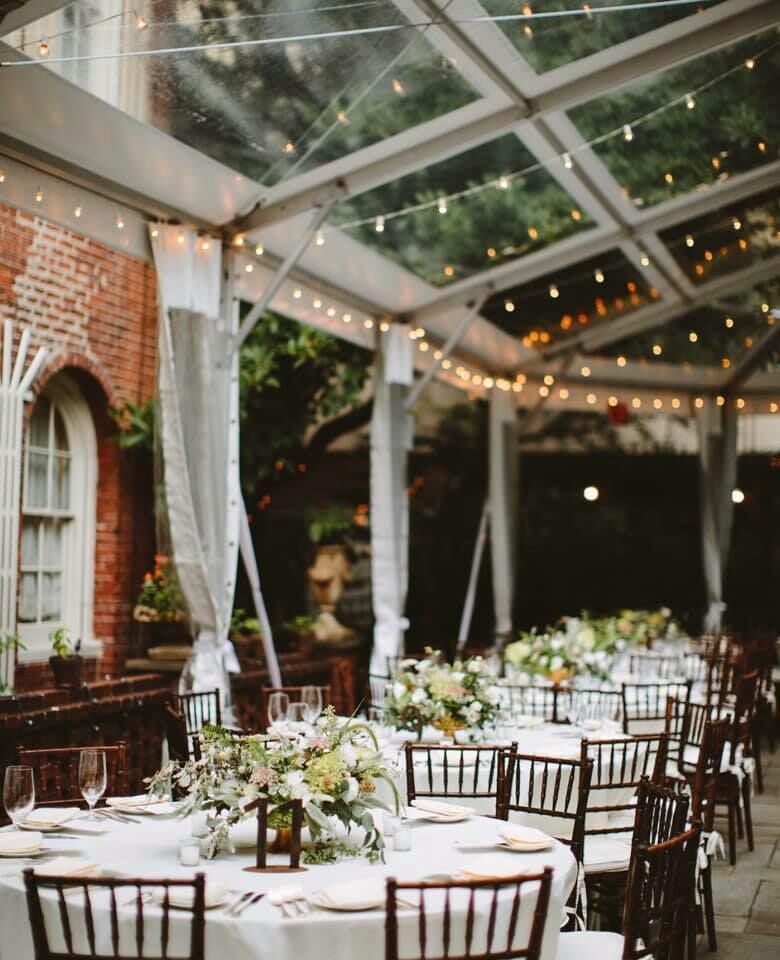 Morris House Hotel is a destination for all kinds of delightful private gatherings. A celebration here for your bundle-of-joy could feel like a trip to a European getaway in the French countryside. The building is more than 100-years old and exudes a tasteful sense of old-world charm. On sunny, summery days, this courtyard comes to life beneath soaring blue skies and includes the convenience of a tent during seasonal rains.

With room for 128 individuals at the venue, you can look to host a big-old-bash or an intimate get-together with only your closest friends. You can arrange an outside caterer of your choice to ensure you and your guests enjoy a tasty meal that suits the feel of your bridal shower.
MOYO, 703 Harleysville Pike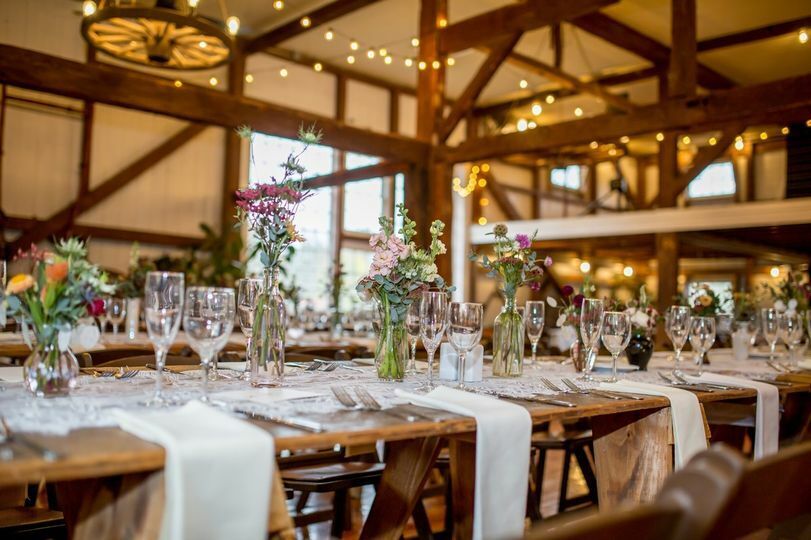 MOYO sparkles as an idyllic choice as far as rustic baby shower venues in Philadelphia are concerned. Rich, trendy wooden floors, beams, and furnishings luxuriously present a modern interpretation of the venue's barn-like design. Within its cozy interior, you have the opportunity to plan a fun and memorable experience tailored to the vision of your baby shower.
Conveniently expansive, the venue can welcome up to 150 guests per event. You can arrange the venue's furniture collection according to your desired layout plan, making the room feel flexible for dining, opening presents, and even dancing. MOYO partners with several catering companies to help streamline your search for the perfect party snacks.
Hard Rock Cafe - Philadelphia Room, 1113 Market St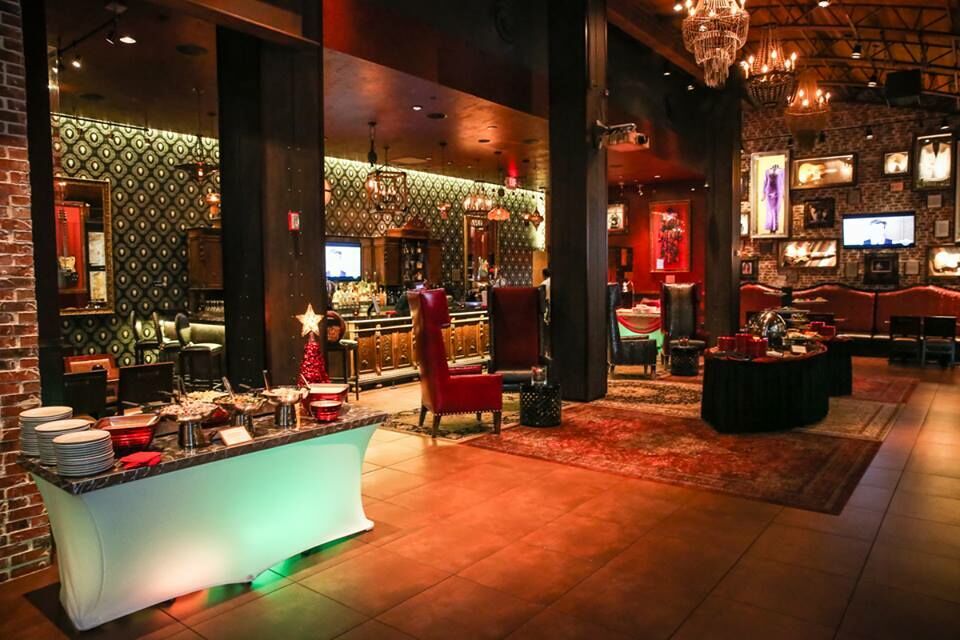 Perfect for the alternative parent-to-be, the Philadelphia Room at Hard Rock Cafe is a unique yet iconic venue space. Surrounded by hall-of-famed rockstar memorabilia, you and your closest friends can revel in the room's mid-20th-century atmosphere. Play games, open gifts, and share some quality time with your best as you enjoy the plush seating, eye-catching decor, and vintage furnishings.
No need to make space for your get-together as the Philadelphia Room can comfortably host 200 people at once. Even if you and your group are a hundred strong, Hard Rock Cafe's renowned chefs will have you covered for food. Everyone can enjoy an array of non-alcoholic or alcoholic beverages with many specialty options available upon request.
Terrain At Styer's - Reception Room, 914 Baltimore Pike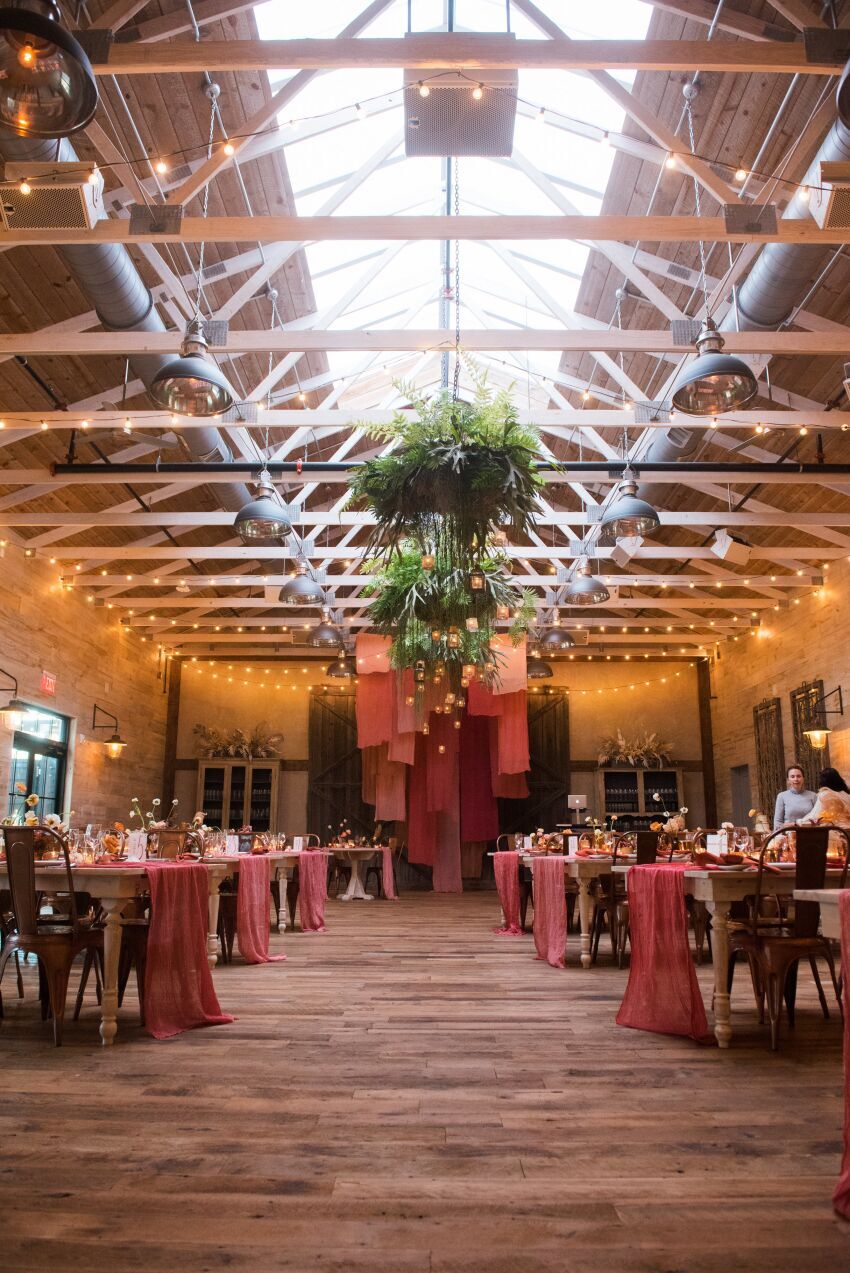 Just a 40-minute drive from downtown Philadelphia, the Reception Room at Terrain At Styer's is a charming space for your baby shower. Rustic barn doors, soaring ceilings, and warm wooden furnishings are just a few of the attention-grabbing elements that define this unique destination. Spacious yet cozy, you and up to 200 guests can gather here for your baby shower.
This inviting locale has its own catering service and provides a selection of gourmet foods made from locally-sourced ingredients. Entertaining your guests will be as easy as your ABCs with access to the venue's in-house audio-visual equipment. The staff here also make a point of lending a hand wherever they can to ensure your baby shower is a bouncing success.
Center For Architecture And Design, 1218 Arch St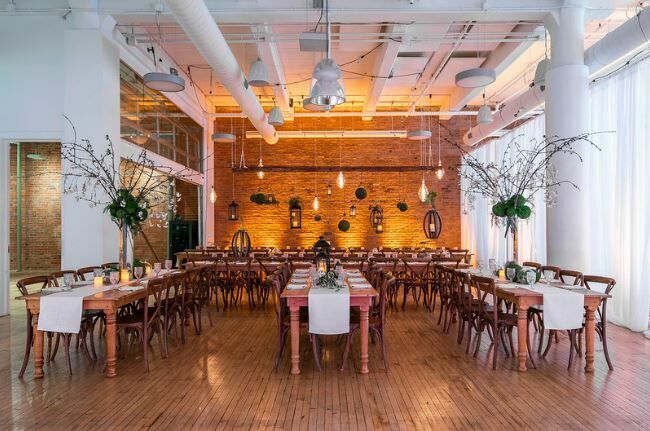 If you have a grand design for your baby shower venue, Philly's Center For Architecture And Design is as stylish and functional as they come. Hip and happening, this charming event destination offers the convenience of sufficient space and tasteful design. With a guest capacity of up to 350 people, you can confidently host everyone you need to invite, with room to spare.
Make the most of the Center For Architecture And Design's minimalist aesthetic by imposing your sense of style and personality into your event design. You will have a collection of in-house furniture to arrange as you see fit, allowing you to set up for dinner, presents, and the party. 
Find more event venues in Philadelphia here on The Bash.