12 Best Father's Day Gift Ideas for 2021
In need of gift inspiration? Check out these awesome ideas.
Brittany Barber
Contributor
Believe it or not, Father's Day is right around the corner.  You know what that means — family, friends, a backyard BBQ, and of course, a fun and fresh Father's Day gift. If you're still trying to figure out what to get your dad for Father's Day 2021, keep on reading for some killer ideas. 
READ MORE 
Here are 12 gift ideas for Father's Day 2021: 
1. Custom Cutting Board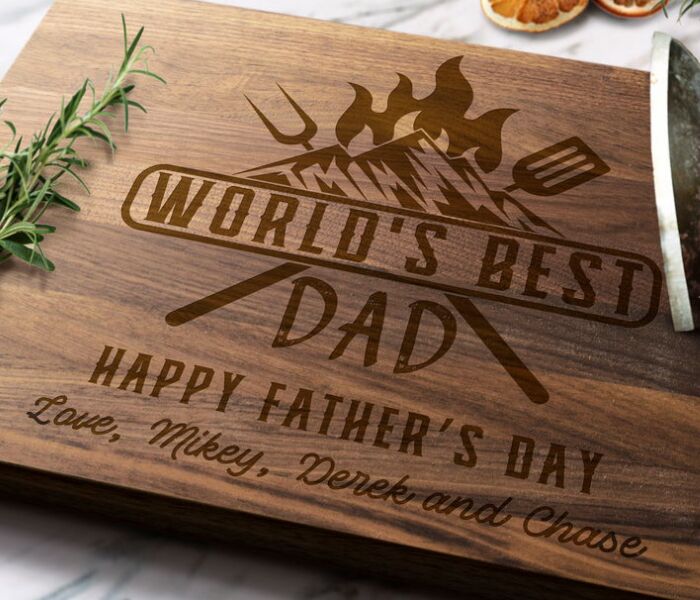 Photo: Etsy.com
If your dad loves to cook, why not get him his very own customized cutting board? He can use it as a serving board, or even hang it up as rustic kitchen decor. 
Get it from ForeverWeddingCrafts on Etsy for $24.29+. 
Pro Tip: Even if he does do most of the cooking, consider hiring a caterer for your Father's Day shindig, to remind him to relax and give him the break he deserves. 
2. Personalized Cocktail Set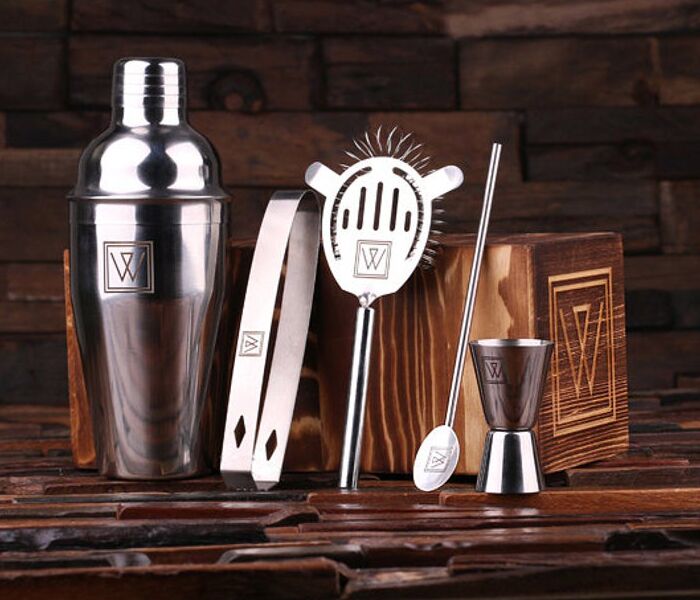 Photo: Etsy.com
Upgrade your father's bar cart with a beautiful personalized cocktail set this Father's Day. Just make sure you don't let him do all the bartending at his Father's Day get-together — you might want to hire a bartender to do that for him instead. 
Get it from TealsPrairie on Etsy for $87.99. 
3. Styling Kit From Rudy's Barbershop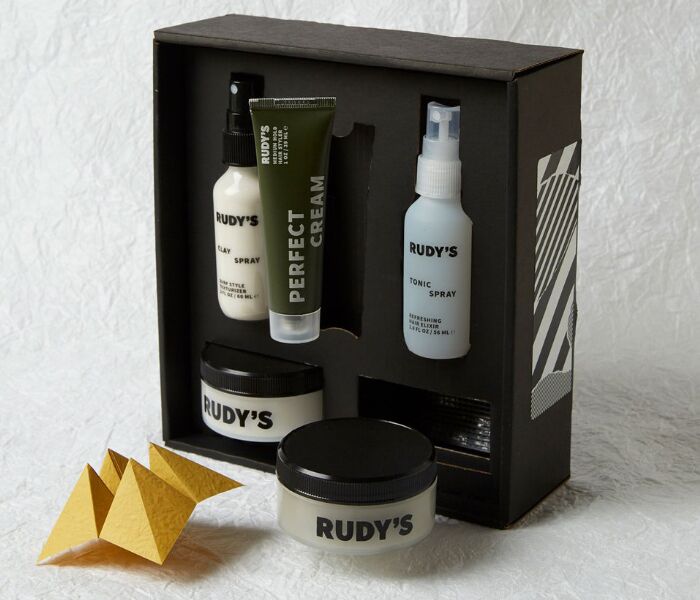 Photo: Rudysbarbershop.com
Help your dad look and feel his best with a styling kit from Rudy's Barbershop. Trust me, all of their stuff smells amazing — you really can't go wrong with Rudy's. 
Get it from Rudy's Barbershop for $70. 
4. Exercise Mat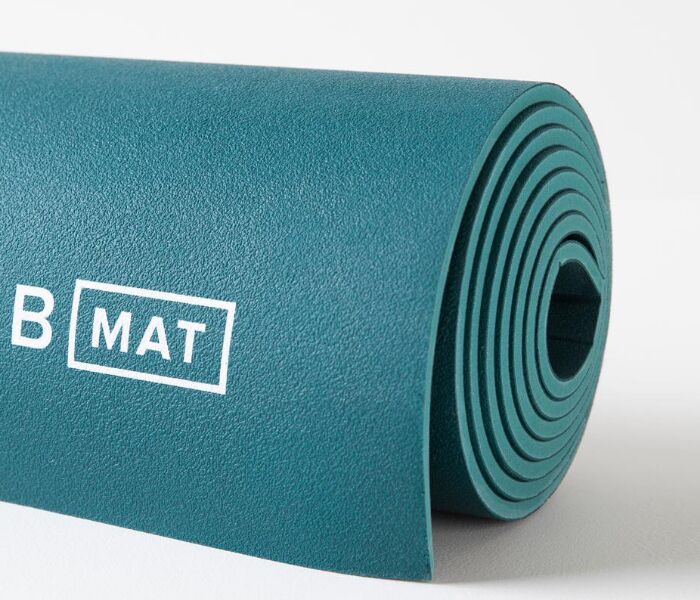 Photo: Byoganow.com
Remind your dad to stretch out and get his body moving with a non-slip yoga mat. This one is extra thick, to make sure he gets the padding he needs to move comfortably. 
Get it from B Yoga for $96. 
5. Docking Station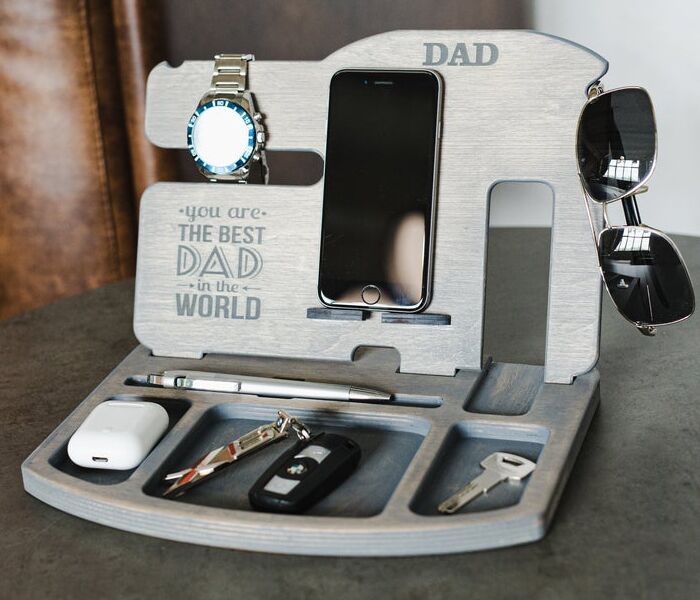 Photo: Etsy.com
Declutter your dad's desk with a personalized docking station. This way, he can leave all of his most important belongings together in one place, and keep 'em all organized, too. 
Get it from SkyWoodStudio on Etsy for $39.50+. 
6. Scratch-Off Travel Bucket List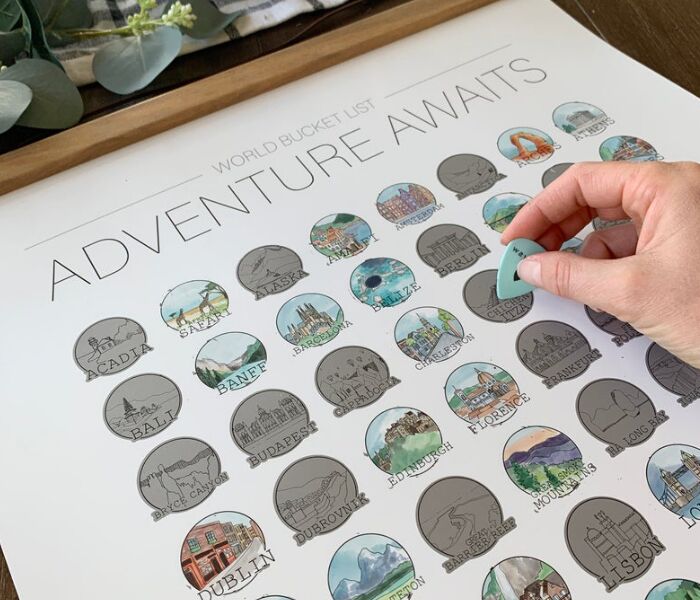 Photo: Etsy.com
If your dad loves to travel, why not get him excited about planning some future trips? This scratch-off bucket list will let him revel in all of the places he's already been — and have him looking forward to all of the adventures to come, too! 
Get it from KristinDouglasART on Etsy for $31.95+. 
7. Insulated Thermos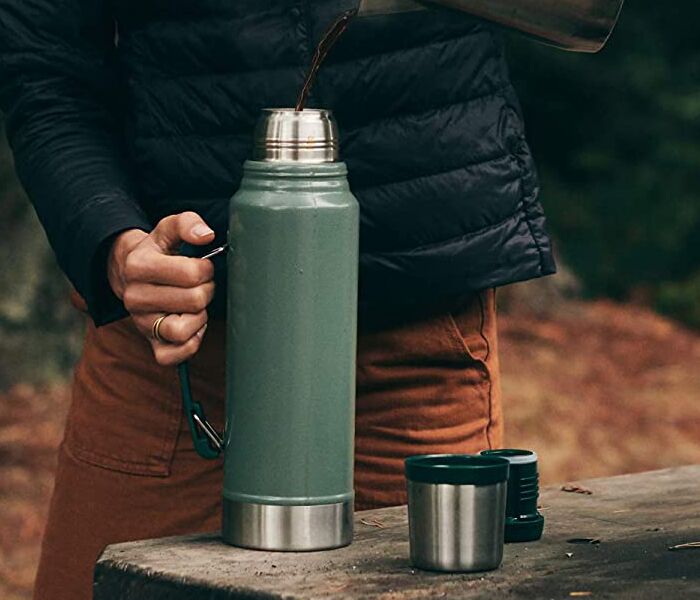 Photo: Amazon.com
Make sure your dad is never without his hot cup of Joe with this giant insulated thermos. It'll keep his drinks cold, too, if he's into iced tea or coffee. 
Get it on Amazon for $19.82. 
8. Bose Bluetooth Speakers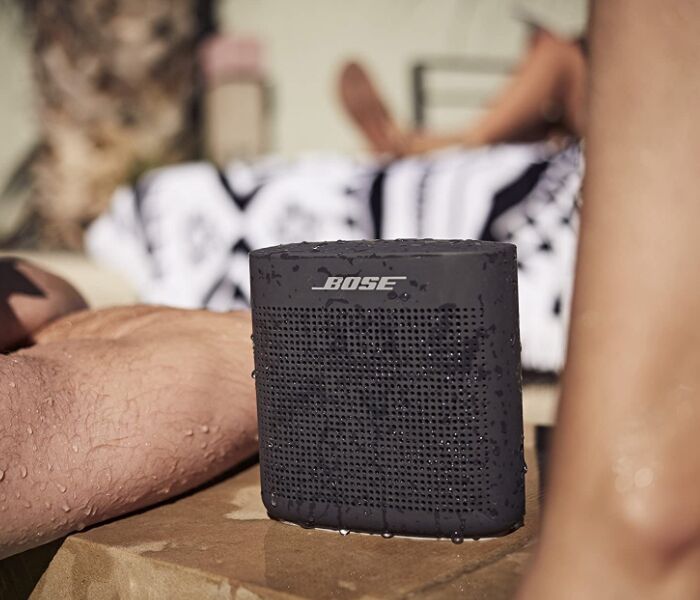 Photo: Amazon.com
Help your dad crank up the tunes this Father's Day with a brand new Bluetooth speaker. Even if you are hiring a live band to perform at his Father's Day celebration, he's sure to appreciate this powerful little speaker. (It's waterproof, too!). 
Get it on Amazon for $129.  
Pro Tip: If you're trying to figure out how to hire musical performance, we have some great advice for you to read through. 
9. Turntable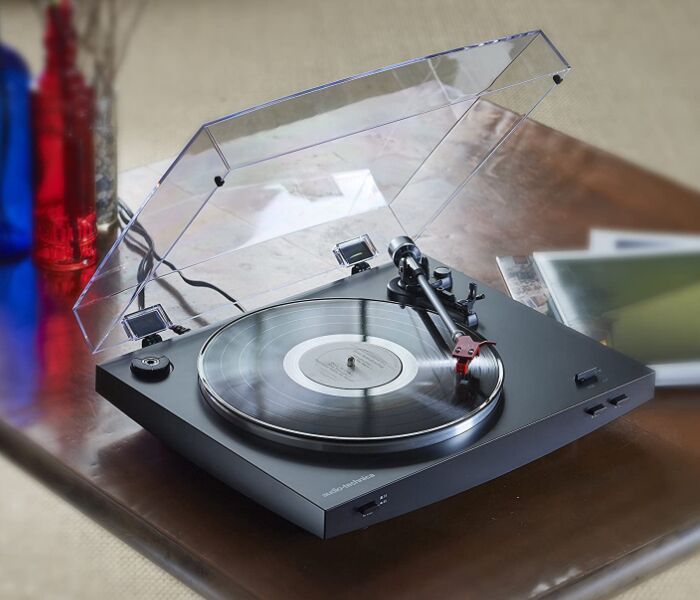 Photo: Amazon.com
If your dad is a true music lover, let him experience some of his favorite records on a brand new turntable. It'll look super sleek in his living room next to his collection. 
Get it on Amazon for $199.
10. Kodak Camera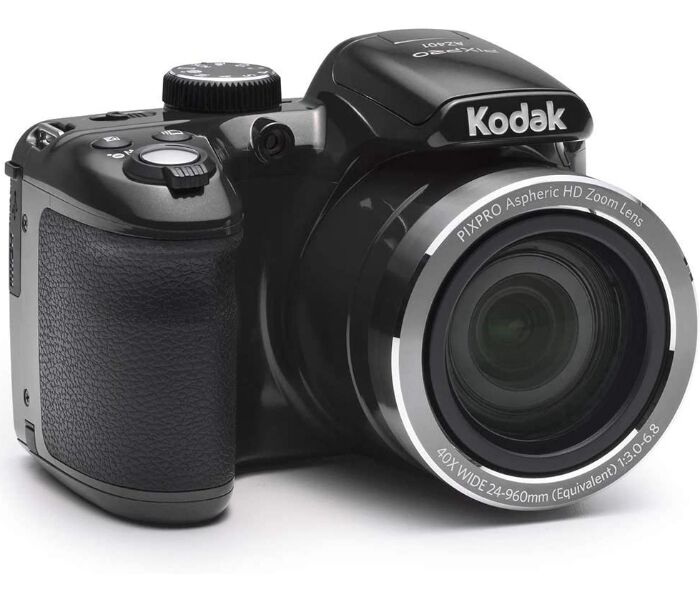 Photo: Amazon.com
Give your dad the gift of a new hobby with an introductory camera. If he's always wanted to get into photography, this baby is a great one to start with. 
Get it on Amazon for $149. 
11. Photo Album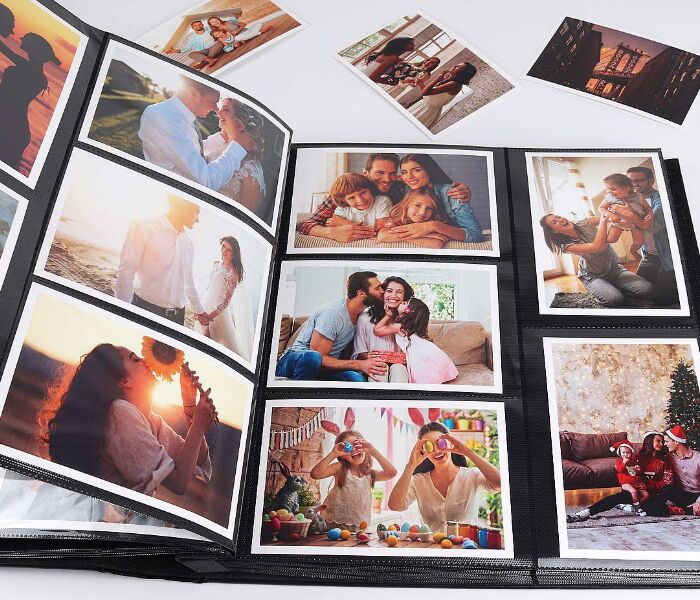 Photo: Amazon.com
And of course, don't forget to get your dad a photo album he can put all of his photos in. 
Get it on Amazon for $23.99.
Pro Tip: Did you know you can hire photographers and rent photo booths at The Bash? Check 'em out to make this Father's Day memorable.
12. Hydroponics Smart Garden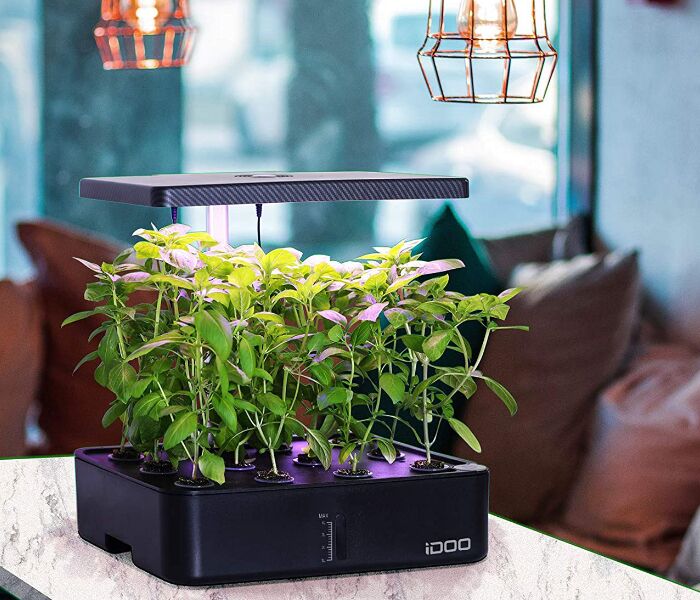 Photo: Amazon.com
If your dad loves the idea of gardening, but just can't seem to take a break from his busy schedule to make one himself — get him one that does most of the work for him. All he'll need to do is plop in the seedlings, fill the tank up with water every now and then, set the light schedule, and watch his little garden come to life. 
Get it on Amazon for $89.99. 
Check out The Bash for more Father's Day tips and ideas! 
About Brittany Barber
Brittany Barber, lover of books, dogs, and romance, graduated from Bishop's University with a Communications and Theatre degree. After spending some time working abroad in the theatre world, she is now a freelance writer covering a range of lifestyle topics including event planning for The Bash, WeddingWire, 2life and Fluttr, and shopping for BuzzFeed.