8 Ways to Celebrate Your First Wedding Anniversary at Home
Tips for putting together a party for two during COVID-19.
Alice Prendergast
Contributor
Your first wedding anniversary is on the horizon? Well, congratulations on your first 365 days as a married couple - that's awesome! You've reached a major milestone, and that's definitely worth celebrating. Unfortunately, we're all kind of stuck inside for the time being due to the coronavirus pandemic, so you'll have to get creative with celebrating your first year of marriage at home. Naturally, you want to make it extra special, and (luckily) that's not tough to do! We've rounded up some great ideas to make your first wedding anniversary a date to remember so that your party for two is nothing short of amazing.
Here are a few ways to celebrate your first wedding anniversary at home in the midst of COVID-19.
Makeover your space
You only get one first anniversary, and you don't want a pile of dirty laundry or dishes to ruin it! Before the big event rolls around, spend some time seriously deep cleaning your space. Not only will this leave your house looking anniversary-ready, but it'll give you something to do during your quarantine (other than binging Netflix series). If you want to go the extra mile, you can even decorate with candles, flowers, balloons, and other fun decor accents.
Exchange wedding anniversary gifts
Do you know what you need to celebrate the one-year mark of your relationship? Some presents! Hit up your favorite local online retailers to see what they have on offer. Maybe your partner has been eyeing some jewelry or a jacket online? Now's the perfect time to get it for them. Alternatively, if you're trying to save money right now, you could embrace the traditional first anniversary gift—paper—and make each other gifts from scratch. Perfect paper gifts include a scrapbook or photo book of your most treasured memories together, a paper flower bouquet, framed wedding vows or a piece of art. You can also consider a musical serenade performed virtually from a performer on The Bash. Remember, sentimentality usually trumps spending!
Make it fun
You may not be able to go to a five-star restaurant or spend the day at a theme park, but that doesn't mean your first wedding anniversary has to be boring. Get yourselves in the spirit of celebration through some fun and games, whatever that means to you. It could be a marathon of your favorite movies, a scavenger hunt around your house, a video game battle, or a spa day with face masks and body treatments galore. You could even invite your friends and family to join you for a bit and raise a glass via a free video chat app like Zoom or Google Hangouts. Seriously, you can have just as much fun in your home as you'd have anywhere else.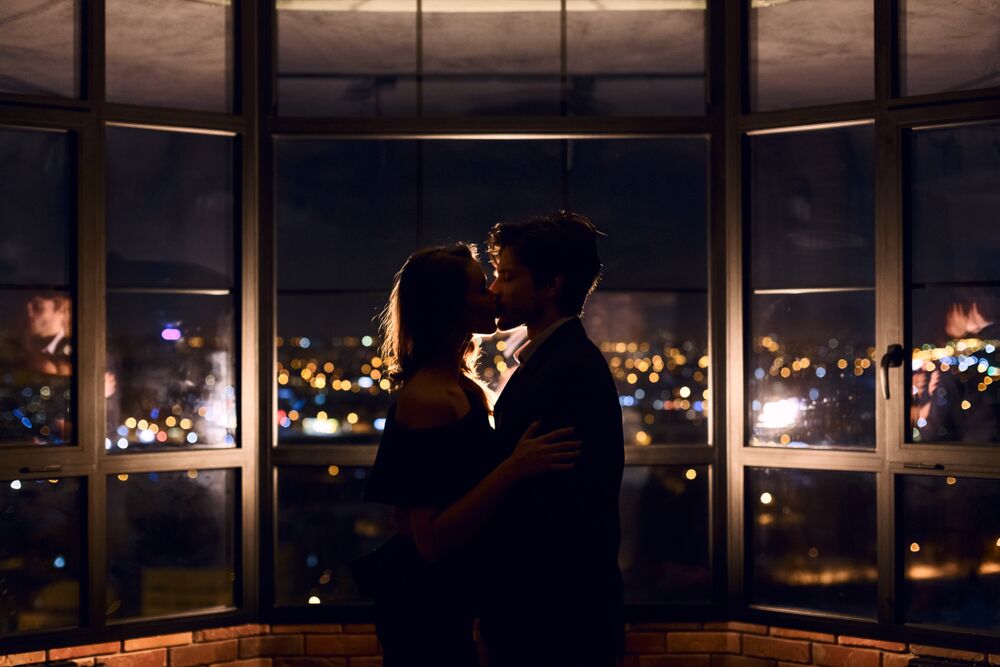 Photo: Prostock/Shutterstock.com
Write a love letter
Now's the time to show your lovey-dovey side by writing your partner a list of all the reasons you love them. Sure, it's a little cheesy, but every first wedding anniversary needs a bit of fromage, right? Since you're social distancing, you have plenty of time to craft your love letter (don't worry, you don't have to be Shakespeare to write a sentimental note that'll make your lover swoon) and can pull from your vows and anything else you've ever written down about your partner—you could even make this an annual tradition. If you want to do something really out of the box, give your lover a virtual singing telegram or musical performance.
Dress to the nines
While it's totally acceptable to celebrate your first anniversary in sweatsuits, you may want to change into something a little fancier for at least a portion of the event. It'll feel good to get dolled up and do your hair and makeup for a change after weeks of living in PJs and probably skipping showering a few too many times. Plus, your partner will love seeing you look like a total ten! Pro tip: You can online shop for a stunning new ensemble or you can head to your closet and find a more sentimental outfit, like what you wore on your first date or your wedding look.
Have a dinner date
Make your first anniversary dinner one to remember by choosing a cuisine you both love and cooking an epic feast together. If you love sushi, now's the time to experiment with making it yourselves! Or maybe pizza is your jam? Forget Domino's! Try making your own personal pizzas from scratch. If the two of you are absolutely clueless in the kitchen, don't stress, you can always order takeout from your favorite local restaurant.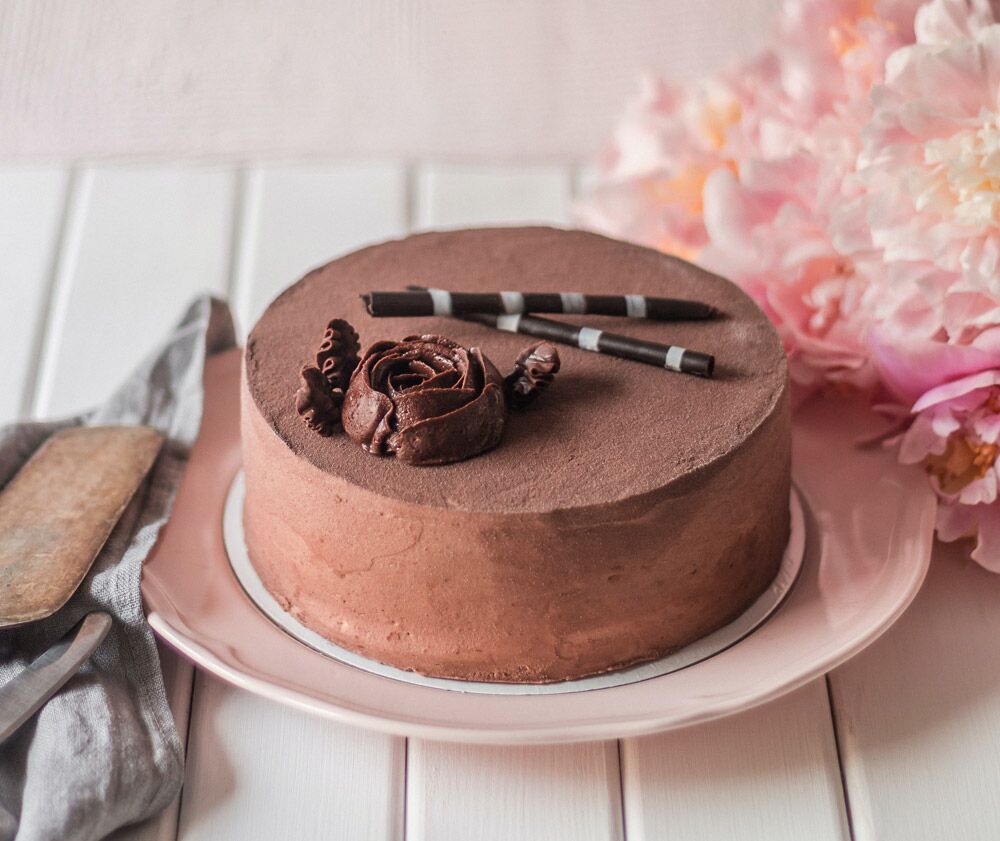 Photo: Diana Akhmetianova/Unsplash
Share the top tier of your wedding cake
Something that's easy to do in the comfort of your own home is sharing the top tier of your wedding cake. If you were familiar with the tradition at the time of your wedding, you probably have it preserved in your freezer, just waiting to be unwrapped. If this is news to you, no worries! You and your partner can have a little fun trying to recreate the magic your baker did. It probably won't come out perfectly, but that's just part of the fun.
Document it
No, this probably isn't the first anniversary date you had in mind, but that doesn't mean you should forget about it. Take plenty of photos to remember your big day later down the line. It may seem silly, but you'll definitely want them for your albums!