Let's Get This Party Started!
Find event inspiration, themes, and unique party vendors here on The Bash. We'll share customized ideas, personalized tips, and recommended vendors to help bring your celebration to life!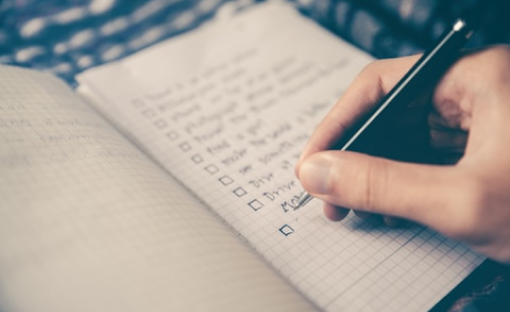 Party Planning Checklist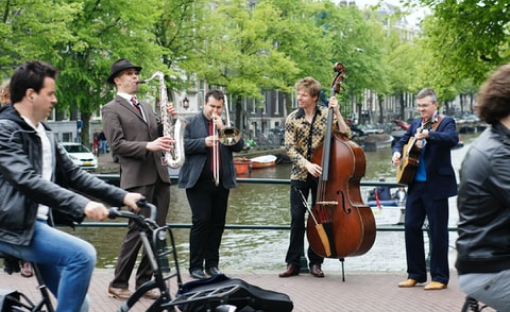 Recommended Vendors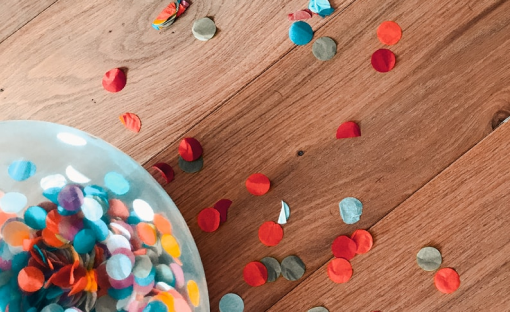 Party Trends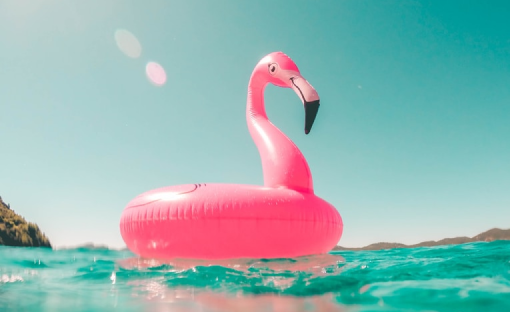 Party Themes
When my husband and I got engaged we did not have "a song." In fact, we didn't even really like the same types of music. We struggled to find appropriate music for various parts of the ceremony and reception. Some things came together nicely, we walked down the aisle to the Beatles' In My Life, it just fit for us. Some things were a little stranger, our first dance was Stephen Foster's Swanee River, because that was the first song we ever danced to together. I was curious, how do other people decide what makes a great wedding song?
Every couple is different, and a lot of strange emotion goes in to choosing various songs for your wedding (see Swanee River example above). So instead of asking couples, I decided to ask some experts, the curators of Pandora's Music Genome Project and Wedding Station!
It's hard to "see" music, so I thought I'd combine this info with some great wedding dance photos courtesy of Whitmeyer Photography and Two Bright Lights.
Can you tell me a little about the Pandora Genome Project and the Wedding Station? How long have both projects been going on?
The Music Genome Project (MGP) is a deeply detailed hand-built musical taxonomy that powers the personalization of Pandora internet radio by using musicological "DNA" and constant listener feedback to craft personalized stations from a growing collection of more than one million tracks.  The MGP discerns the musical identity of a song by quantifying up to 450 musical attributes. It then can match the song with others it sounds most similar to, based on these musical attributes.  The Wedding Songs genre station debuted in July 2011 and is featured in the Love Songs genre category.
How do you choose songs for Pandora's wedding station?
Our curator/programmers seeded the original playlist with a variety of popular wedding favorites. The genome then introduces new material on a test basis and the listeners thumb up or thumb down the selections for an added dimension of personalization.
Are there any traits that you think most good wedding songs share?
Overall they tend to of course have extremely romantic lyrics and are very upbeat/joyful in terms of the sentiment. But since an upbeat sentiment can be delivered via a yell or a whisper, the music style can vary completely. But the sentiment is a consistent thing!
What advice would you offer someone choosing songs for their wedding?
Listeners appear to enjoy a mix of classics such as  Ben E King  Stand By Me" with the latest love songs such as "All of Me" by John Legend and "Stay with Me" by Sam Smith. Pick classics that everyone knows the words to - most people like to hear IZ sing "Over the Rainbow", Al Green's "Let's Stay Together", Beatles "When I'm 64". For the dance floor, always choose hits that can speak to every generation: Michael Jackson, Kool & The Gang, Marvin Gaye, etc. 
All that being said, definitely choose music that is important to you and that has special meaning. Stick with the sentiment theme of  'uplifting', and you'll be fine. And of course, you may want to choose music that will go over well with your wedding party.
Do you see any trends, either in subject matter or style, in current wedding songs?
It looks like three stalwart categories are always dominating the station:
Current pop stars doing Whiteny Huston-type 'I Will Always Love You' power love ballads, like Christina Perri, John Legend & Adele
Current & older crooners doing love songs: Michael Buble, Frank Sinatra, Elvis Presley
MOTOWN, MOTOWN, MOTOWN You can't do much better than 'Ain't No Mountain high Enough"
Do you see any shifts in trends (either in subject matter or style) in wedding songs?
Keeping what is already trending in mind, curator/programmers will add more of the current love songs into the mix, such as Lee Brice "I Don't Dance", Sara Bareilles "I Choose You" or Disclosure "Latch" to keep the playlist fresh and relevant. Some artist are creating instructional/choreographed dance songs/one hit wonders in an attempt to keep the party moving. Think "Cha Cha Slide", "Electric Slide", "Cupid Shuffle", "Macarena".
Thanks to our Pandora experts:
Michelle Alexander, Music Analyst,  Ron Nenni, Director of Music Programming, and Justin Boland, Curator
Wedding Credits:
Photographer:  Whitmeyer Photography//Shoes:Badgley Mischka//Ceremony Location: Byrd Theater//Event Planner: Angela's Elegant Events//Dress Designer: Claire Pettibone//Floral Designer: King William Florists//Hair Stylist: Lou Stevens Glam Squad//Cake Designer:Mrs Yoders Doughnuts//Band:The Venture Rays//Musicians:Thomas Coleman Music//Reception Venue: Virginia Museum of Fine Arts//Bridesmaid Dresses: White House Black Market//

Submitted via Two Bright Lights