Let's Get This Party Started!
Find event inspiration, themes, and unique party vendors here on The Bash. We'll share customized ideas, personalized tips, and recommended vendors to help bring your celebration to life!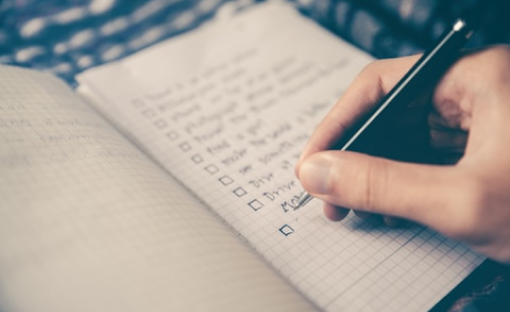 Party Planning Checklist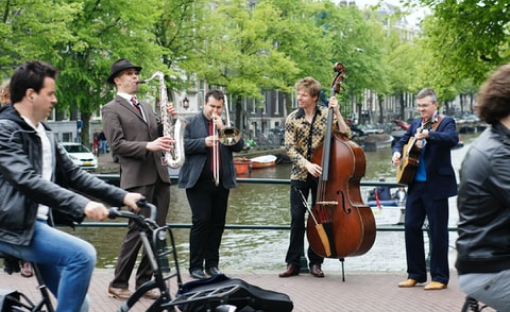 Recommended Vendors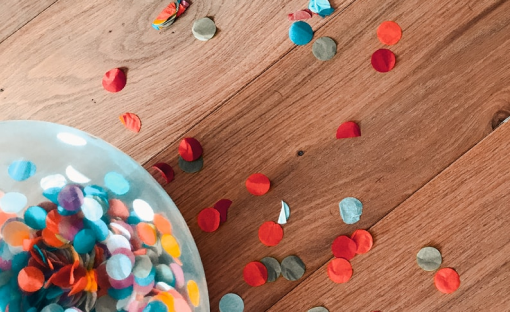 Party Trends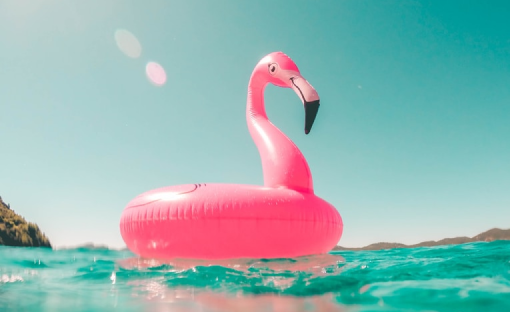 Party Themes
A Simple Corporate Event Planning Checklist
Lauren Miolene
Contributor
You're probably thinking; what's the difference between a corporate party and a regular party? The answer is— a lot! Since corporate functions are usually larger events with a greater number of guests, it requires a ton of attention to detail. That's where our corporate event planning checklist comes in!
Lots of behind the scenes work that goes into planning a corporate event and you're going to want to start preparing as soon as you can. We put together a simple corporate party checklist to use as an event planning template so can easily pull off a fun and organized corporate party.
Download or print this corporate event planning checklist PDF to keep you on track: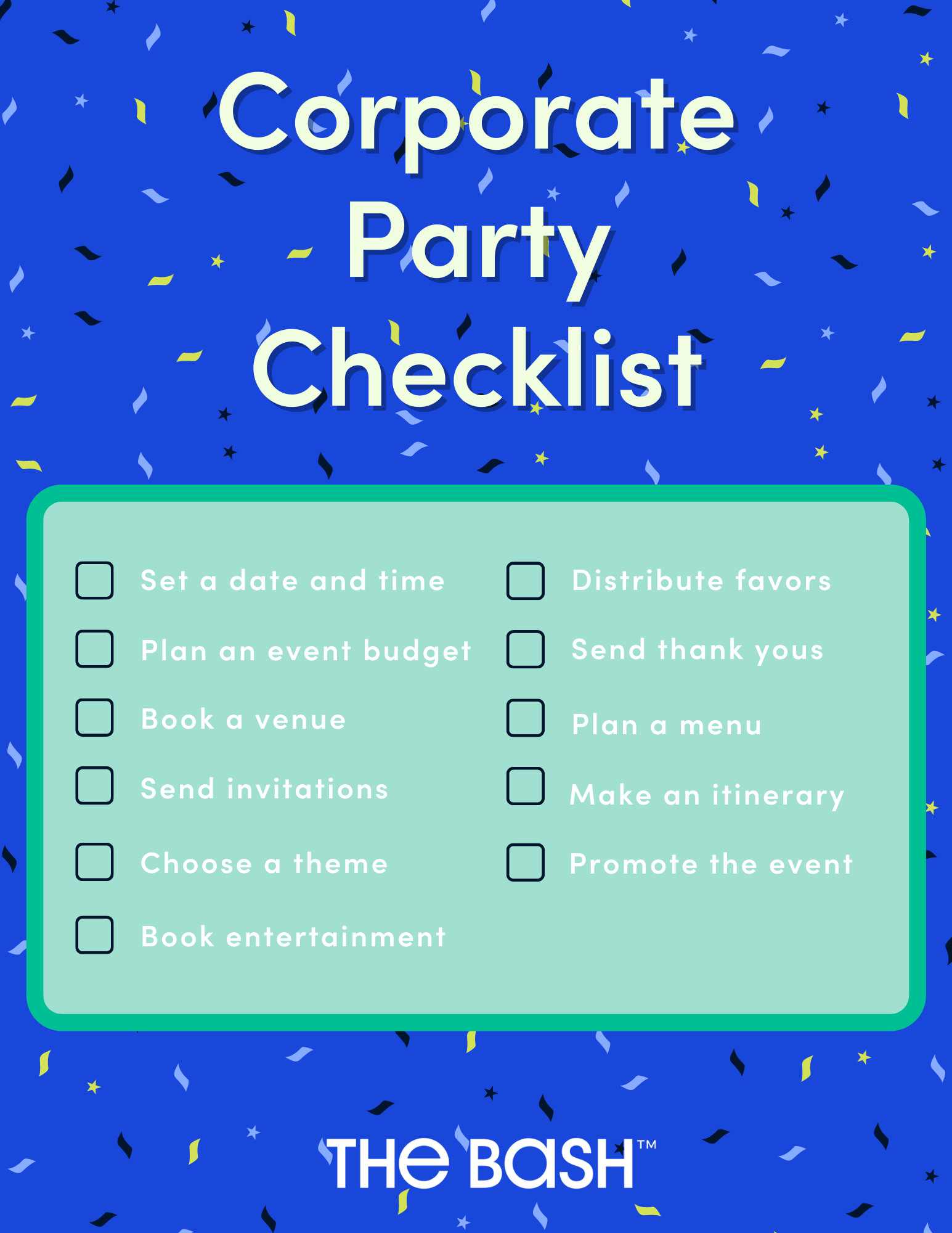 Here is a step-by-step guide to our simple corporate event planning checklist:
Set a date and time
First things first; what type of corporate party are you planning and what is the event goal? A holiday party? Corporate fundraiser? Maybe just a happy hour for coworkers to bond outside of the office? 
Regardless of the occasion, setting a date and time frame is the first step to ensure guests have ample notice to plan and add it to their schedules.
Determine an event budget
Now is the time to determine a budget for your corporate event. Having certain values allocated prior to booking will help when selecting a venue, creating a guest list, and finding different vendors for entertainment options. It's also important to decide if this will be a free event or if ticket purchases are required.
If your event budget is coming from a manager or executive, you'll want to make sure you talk to them enough ahead of time. It may be helpful to present them with your anticipated costs for big ticket items like the venue and entertainment.
Book a venue
One of the most important steps in event planning is selecting the proper venue. It's crucial that it will be able to accommodate the number of guests, have space for live entertainment, and include the appropriate features such as a stage, sound system, event management, and especially the ambiance you're looking to create.
Pro Tip: You can find elegant event halls, lively rooftop bars, classy restaurants, and other exciting venues for your special occasion here.
Send invitations
After solidifying the date as well as the venue, you'll want to send out invites as soon as possible. Whether you distribute the invitations in the mail or virtually, confirming a guest list will help make the planning process easier and help to finalize the budget.
This may seem like a no-brainer, but you'll need to set a specific RSVP date to ensure the rest of your planning process runs smoothly. This can be an extra addition to your corporate event planning checklist.
Choose a theme
Corporate functions can either be totally fun or completely boring, so create an event that guests will never forget. Add a little extra magic to the get-together by choosing a theme for party goers to dress up and take part in. 
Masquerade
When hosting a large event in a venue that can accommodate a greater number of guests, a masquerade party makes a perfect theme, especially a corporate charity event. Guests can dress up in their best black tie apparel complete with a mask to achieve this mysterious party theme.
Pro Tip: Consider booking a ballroom or mansion along with a professional harpist to add the finishing touches to the masquerade theme.
Winter Wonderland
If planning an upcoming corporate holiday party, you can never go wrong with winter wonderland. This inclusive theme respects all holidays and offers a ton of opportunity for festive and creative decorations.
For entertainment you can book carolers, a visit from Santa, or a solo musician like a violinist or acoustic guitarist.
Circus
Come one come all to the greatest corporate event on earth! For a large event in a big space, a circus theme makes a fun and memorable backdrop to get together. Book food trucks, carnival games, and circus acts to complete this party theme thats perfect for family-friendly corporate events.
Pro Tip: You can find more party themes and event ideas here.
Book entertainment
DJ
Is there going to be a dance floor at your venue? If yes, you'll definitely want a DJ! Get your guests up and moving on the dance floor with a talented DJ who can spin hits from every decade.
Photo Booth
Since corporate events are usually bonding experiences, you'll want to capture the fun and silly moments with a photo booth. Following your corporate event, co-workers will love looking back and reminiscing.
For a more formal corporate event, you may want to consider hiring a professional photographer to capture moments from the night. 
Food truck
Of course you can serve a catered meal and appetizers during a corporate event, but there is something everyone loves about a unique food truck. Book an array of different trucks that serve small plates, desserts, and other food and beverages so there is something for everyone.
Comedian
You can never go wrong when booking a comedian to perform at a corporate event. Depending on the type of event, you'll want to choose between clean comedians or stand up comedians to ensure they can cater to the appropriate audience.
Motivational speaker
Looking to motivate your group of employees and coworkers? Bring in a motivational speaker who will know how to inspire a crowd. A great motivational speaker can cover a variety of topics based on your event, while some specialize in a specific experience that can be enjoyed by corporate audiences.
Caricaturist
Have some fun during the corporate get-together with funny and memorable event experiences when you hire a caricature artist! Send everyone home with their personalized drawing that will have them talking about the event for years to come.
Plan a menu
Regardless of the type of corporate event, food is always key! Decide whether it is best for a seated meal, hors d'oeuvres, and take into consideration what your venue offers. Iff needed, you can book a caterer to handle the food. 
Don't forget drinks! If alcohol is permitted at your corporate event, you may want to hire a bartender for a cash or open bar. They will mix up signature cocktails and mocktails for all guests to enjoy. Your venue may also have a bartender on hand, in which case you'll want to discuss your event preferences with them directly.
For larger events, keep in mind the variety of dietary restrictions guests may have. Plan an additional menu with vegan, gluten-free, and dairy free options as well.
Make an itinerary
During the event, it is best for activities to be kept to a schedule to ensure everything runs smoothly. Set a specific amount of time for guest speakers, entertainment performances, and meal durations to ensure you have time for all planned activities.
Promote the event
While in the office (or on your company's virtual messaging platform) talk about the upcoming event! Creating buzz by word of mouth is one of the most effective ways to get people excited and interested in attending.
Send around a few pictures from past corporate events so guests know what to expect, how to dress, and build anticipation!
Distribute party favors
Who doesn't love getting a swag bag at the end of an event? Give out some pieces of company merchandise to send guests home with. Not only will people get excited about their new gear, but it will build company morale too. Other great party favors can be gift cards, bottles of wine, or even some custom cookies or treats.
Send thank you messages
After the event, send a short note to guests thanking them for attending. This is especially important if there was a photographer or photo booth capturing the occasion. Attach pictures and links for guests to look through, giving them the opportunity to share the event on social media.
Create a unique hashtag for the event and encourage guests to post on social media and use it! Not only will it be fun for people to share their memories, but it also acts as great event marketing.
Corporate Event Planning Checklist PDF
Click here to download or print our corporate event planning checklist for free!
Find more corporate party ideas here on The Bash.