How to Host a Memorial Day Celebration
Check out these tips on how to host a Memorial Day gathering this year.
Brittany Barber
Contributor
With May right around the corner, you're probably already starting to plan for your Memorial Day celebration. First and foremost, make sure you've got the Memorial Day basics down!
When is Memorial Day 2022?
Memorial Day always falls on the last Monday of May — so this year, Memorial Day will be observed on Monday, May 30th, 2022. 
What is Memorial Day? 
Memorial Day became an official federal holiday in the United States in 1971. Its purpose is to honor those who died while serving the United States Armed Forces. You can choose to spend Memorial Day wearing a poppy, paying your respects, and gathering with friends and family to celebrate with time shared together.   
So, between organizing a party menu and hiring live music for your Memorial Day event, we've got a few tips that'll help to make sure you have a fun and safe celebration with your loved ones.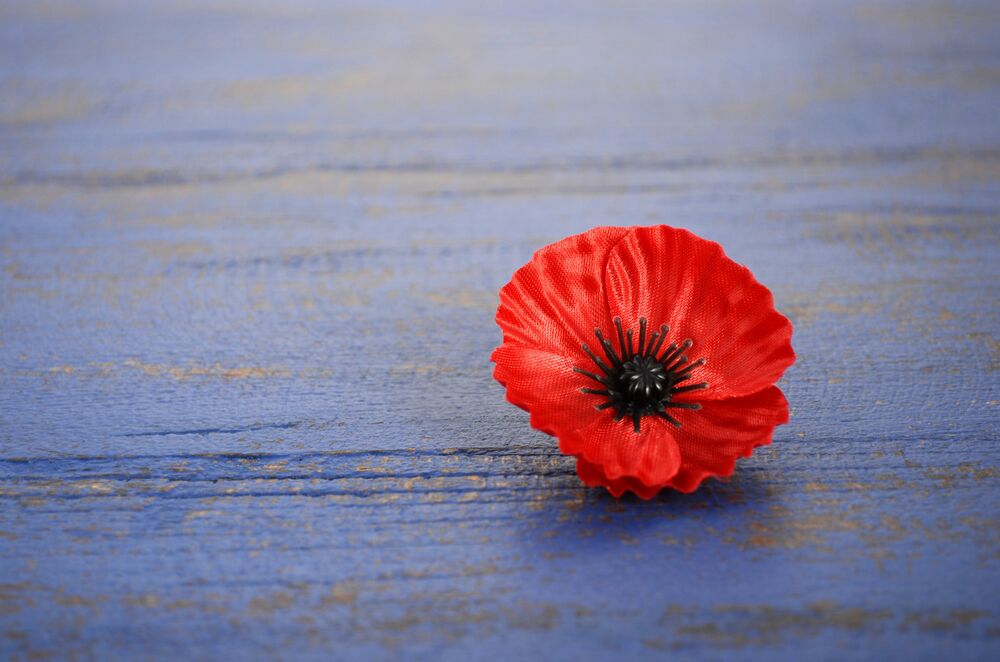 Photo: Milleflore Images/Shutterstock.com 
READ MORE:
Here are 10 ways to host your Memorial Day celebration: 
Throw a Memorial Day BBQ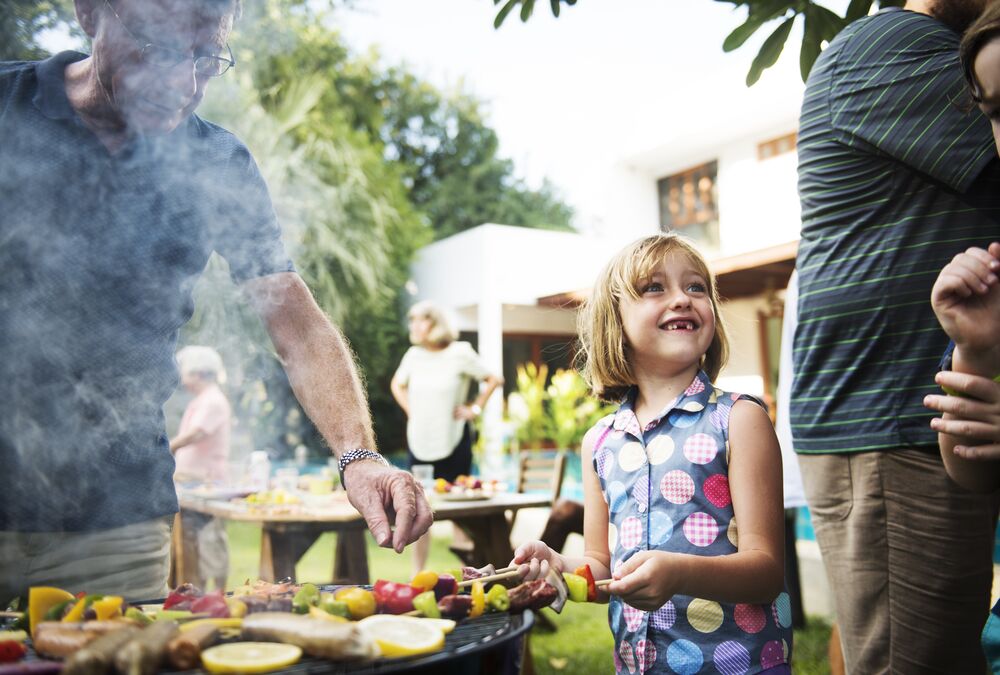 Photo: Rawpixel.com/Shutterstock.com
Consider making your Memorial Day celebration a BBQ cookout. You can host it in your backyard, at a local park, or even choose to rent out a space (like a private garden). Dust off the patio furniture, stock up on propane and skewers, and enjoy an outdoor celebration with friends and family. 
Pro Tip: We suggest renting a party tent, in case the weather takes a turn for the worse! 
Send Invitations  
Once you've decided on the details of your Memorial Day gathering, send out invitations. Get creative and send an old-fashioned paper invite, a custom e-card, or even a singing telegram to let everyone on your guest list know they're welcome. Whatever you choose, just make sure you include any information your guests should know, like start and finish times, address, a general schedule of what you'll be doing, and if they should bring anything.
Decorate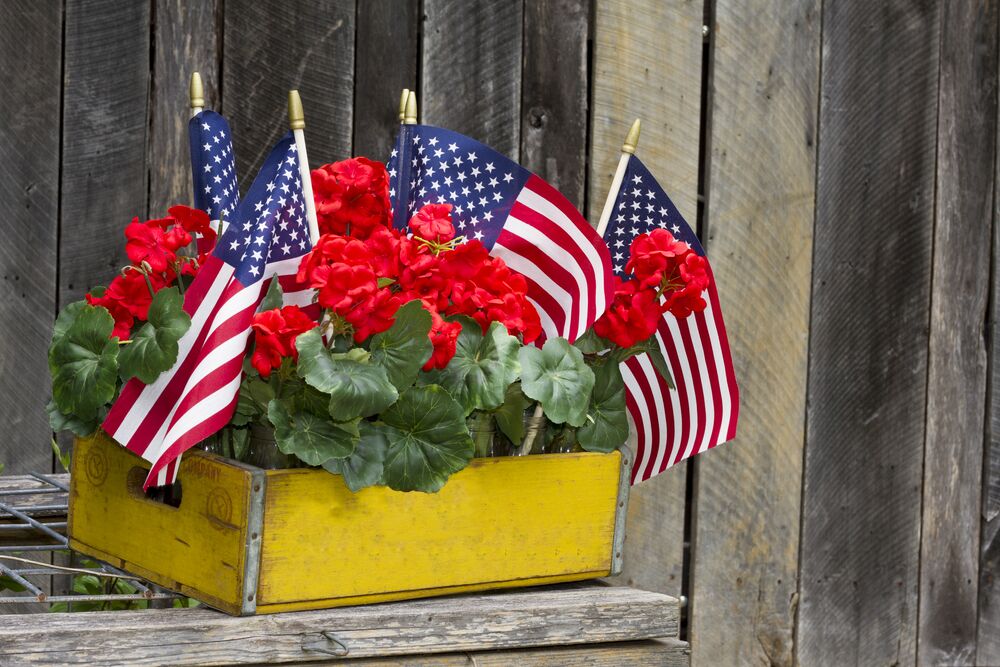 Photo: TT Jones/Shutterstock.com 
Amp up your Memorial Day event space with tons of red, white and blue decor. Think streamers, balloons, and table settings. You can provide your guests with patriotic party favors like poppies, hats, and flags, too — especially if you're expecting a group of children to attend. 
Hire Entertainment 
If you really want to amp up your Memorial Day gathering, consider hiring event artists and vendors to join in on the fun. Some of our favorite recommendations include:
Bonus: For even more Memorial Day entertainment ideas, check out this list of Memorial Day vendors and find an entertainer in your area. 
Make it a Potluck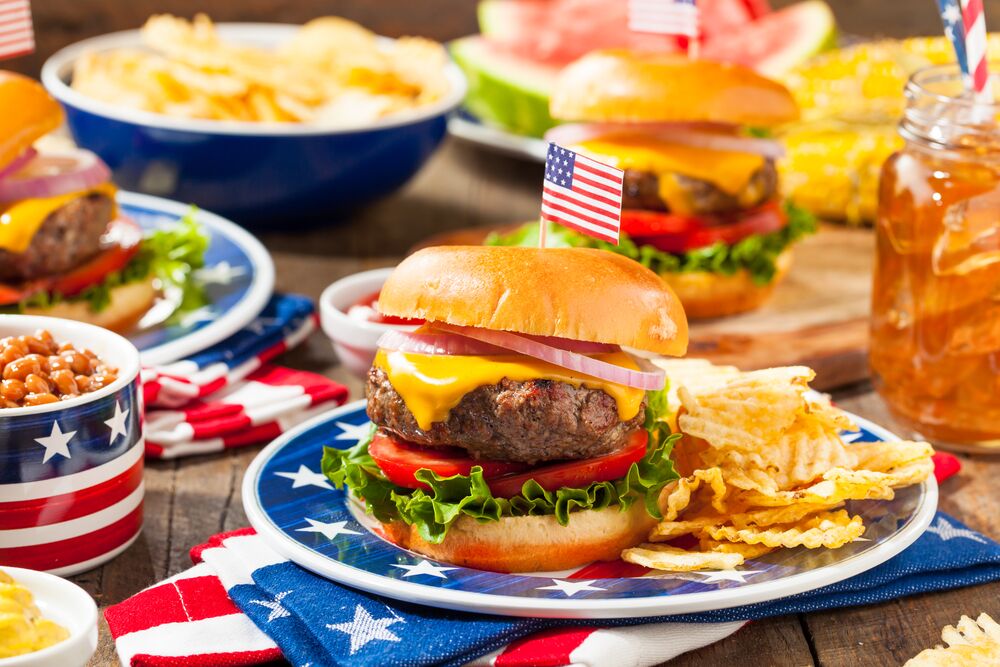 Photo: Brent Hofacker/Shutterstock.com 
If you're strapped for time, ask your friends and family to bring a dish to share at your Memorial Day celebration. You can even assign people certain dishes, so y'all can eat something besides the usual chips and dip. Check out these Memorial Day food and drink recipes for inspiration, so you have an answer to the "what should I bring?" question your guests will inevitably ask. 
Memorial Day Menu 
Speaking of food — make sure to have fun with your Memorial Day menu and make some staple dishes that stand out! We're talking red, white and blue everything. If you're hosting a large number of guests this May (and have chosen not to make it a potluck), you might want to consider hiring a caterer or bartender to help you get everything organized.
Bonus: Never hired a caterer before? No sweat. Check out these questions you should ask your potential caterer before making any decisions.
Memorial Day Activities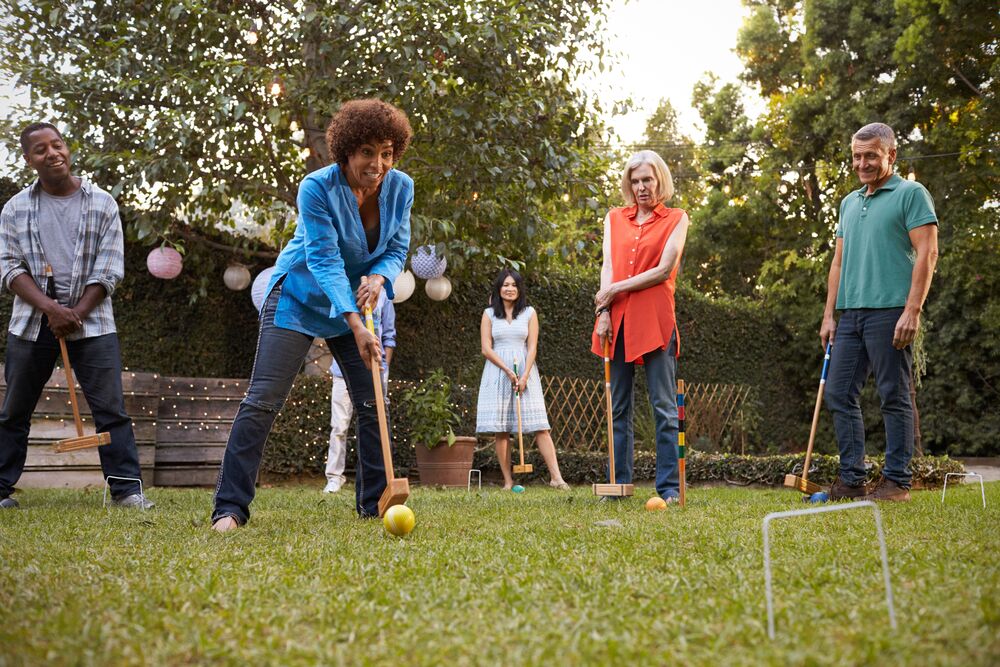 Photo: Monkey Business Images/Shutterstock.com 
Make sure everyone has a fun time by planning a few things to do at your Memorial Day party. If you're hosting outside, games like croquet, bocce ball, ring toss, or even just having a frisbee to throw around will work.
If there will be kids attending the event, you could set up a crafts table, soccer nets (even if they're makeshift!), and have some bubbles handy for them to play with, too. 
Commemorate 
Make sure to take tons of photos and videos so y'all can commemorate your Memorial Day 2021 celebration. We recommend hiring a photographer, videographer, or even renting out a photo booth, so you don't have to worry about doing it all yourself. 
Keep Social Distancing In Mind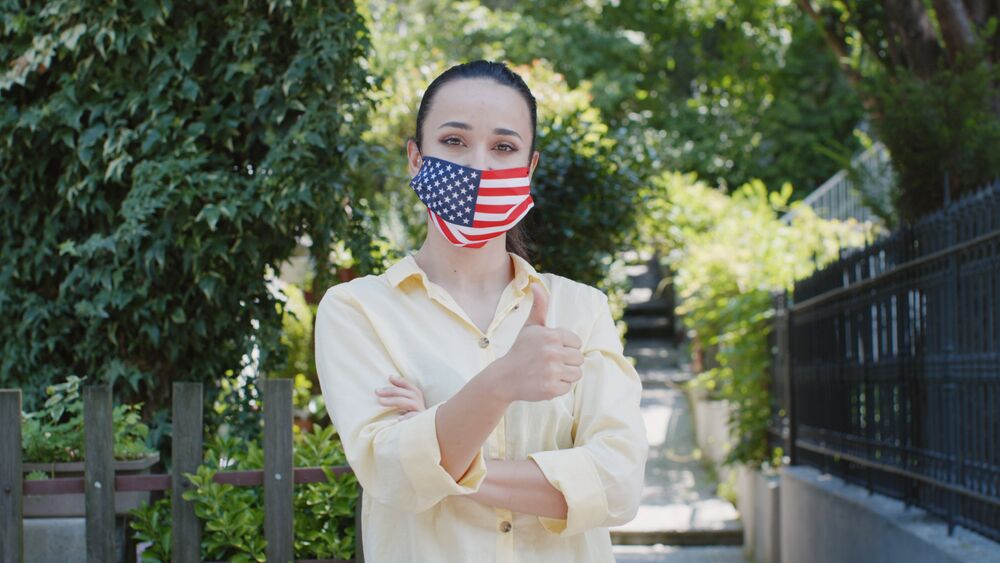 Photo: Red Stock/Shutterstock.com 
If it has been a while since you planned a get-together, you may want to consider some options for social distancing. Host your party outside, set up sanitization stations, limit your guest list — y'know, all of that fun stuff the world has been doing to keep each other safe.
P.S. We've got these 5 tips to celebrate Memorial Day while social distancing.
Make it Virtual 
Of course, another great way to celebrate Memorial Day 2022 is to host a virtual event. Choose a video chat app of your preference, check out some awesome virtual entertainment (like musicians and kid's entertainment!), have a virtual dance party, and get patriotic at your virtual Memorial Day party.
Bonus: Check out our guide on how to throw an awesome Zoom party! 
Check out The Bash for more Memorial Day inspiration.  
About Brittany Barber
Brittany Barber, lover of books, dogs, and romance, graduated from Bishop's University with a Communications and Theatre degree. After spending some time working abroad in the theatre world, she is now a freelance writer covering a range of lifestyle topics including event planning for The Bash, WeddingWire, 2life and Fluttr, and shopping for BuzzFeed.