How to Host a Mardi Gras Party
Check out these tips on how to throw a seriously awesome Mardi Gras bash.
Brittany Barber
Contributor
Are you hosting a Mardi Gras Party? Perhaps a Fat Tuesday ball? Well, you've come to the right place for party planning advice!
Between finding live music, specialty acts, and decorating your party space from head to toe with colorful beads, we've got you covered for your Mardi Gras celebration. 
READ MORE:
Check out these tips to host a Mardi Gras Party: 
Choose a Venue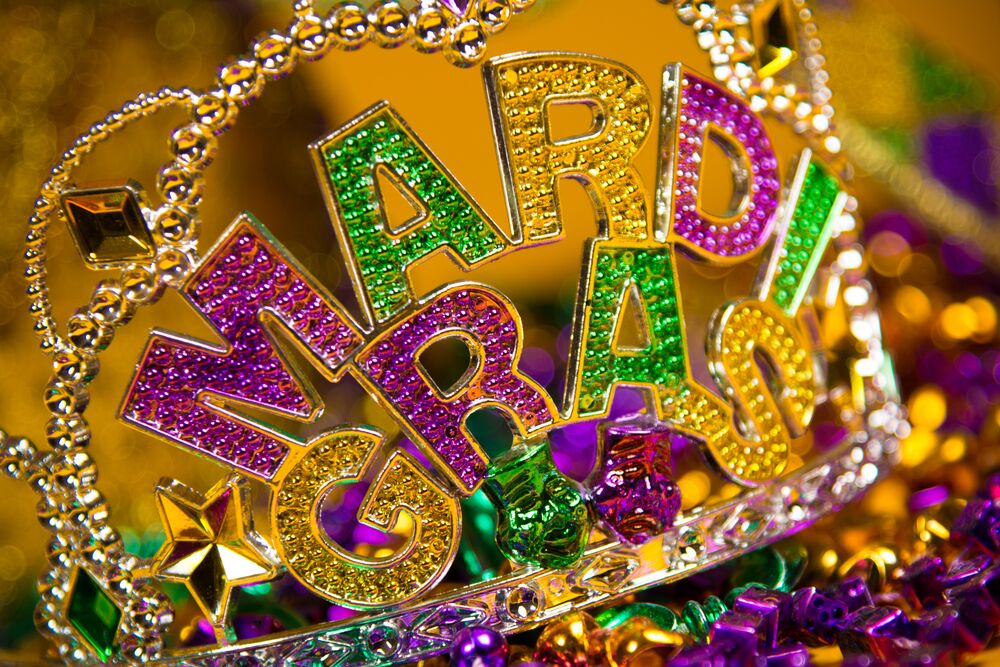 Photo: Mike Flippo/Shutterstock.com
First and foremost, you're going to want to find somewhere that'll suit your Mardi Gras party needs. The size of your guest list and the kind of entertainment you're planning will influence what kind of space you're going to want to have.
If you're keeping it small, consider renting out a private garden, bar, or even hosting in your own backyard (check out our party tent rentals here). If you're planning on going as big as possible (as you probably should!) a ballroom, gallery, or even a warehouse might be best. We have tons of options for you to check out, so please, take advantage of our awesome resources! 
Send Invitations 
Whether you're a part of the mystic society or not, you're going to want to send out some flashy Mardi Gras invitations to let people know what to expect.
You've got options in terms of how you send your invites — email, E-vites, snail mail, or even a singing telegram — but whatever you choose, make sure to urge your guests to RSVP. Knowing numbers will help make the rest of your Mardi Gras party planning a heck of a lot easier. 
Mardi Gras Party Decorations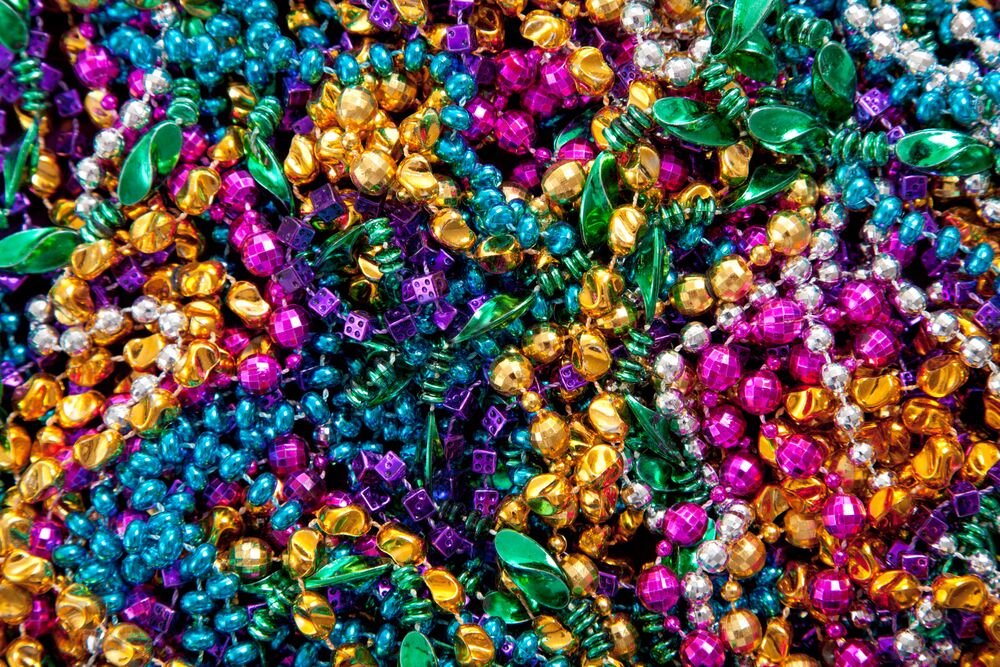 Photo: Mike Flippo/Shutterstock.com
One of the most important elements of your party setup is making sure it is totally decked out with Mardi Gras party supplies and decorations. That means beads, balloons, confetti, streamers, feathers, and glitter galore. You'll want to make sure you incorporate the official Mardi Gras colors, too. That's green (which symbolizes faith), purple (for justice), and gold (for power) — in case you were wondering. 

Feel free to DIY as much of your decor as possible. Colorful paper chains, lanterns, and banners are great places to start. You can even make your own eco-friendly "beaded" necklaces by stringing together brightly painted pasta! Just make sure you have a few pals to give you a hand with them, because you're going to want to stock up.  
Mardi Gras Entertainment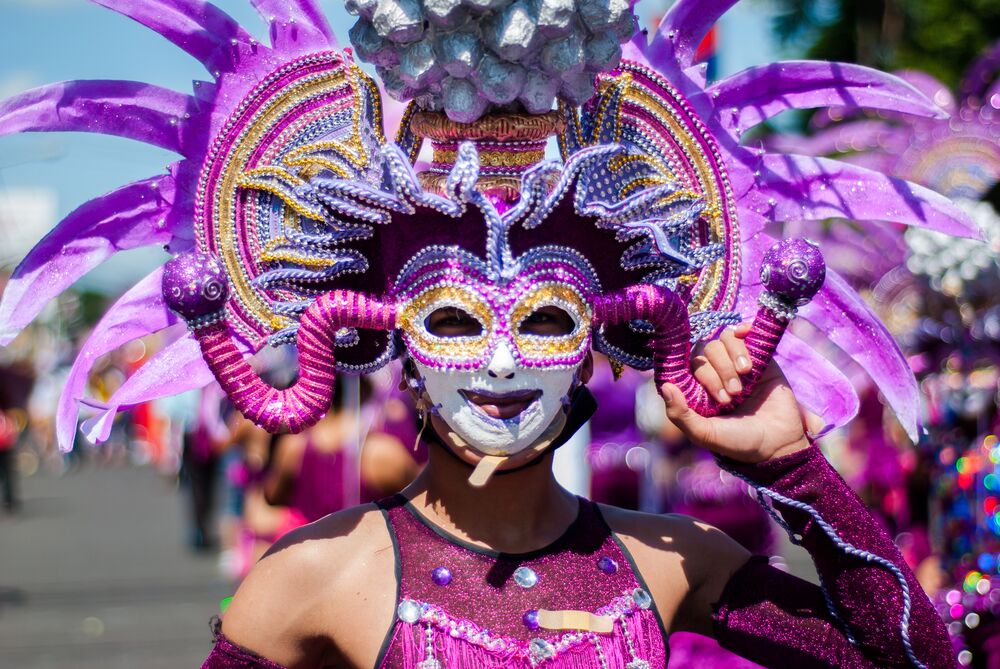 Photo: hijodeponggol/Shutterstock.com
What's a Mardi Gras party without impressive party entertainment? If you're not sure where to start, consider options like: 
Want even more Mardi Gras entertainment ideas? Lucky for you, we've got a whole separate article dedicated to just that. Check it out here!
Make It a Masquerade
Even if you can't make it to the New Orleans ragers, you can still celebrate Mardi Gras like you're there! Turn your Fat Tuesday party into a masquerade ball with Venetian masks, long gowns, and white ties and tails. Be sure to make it clear in your invitations that dressing up is absolutely mandatory. I mean, when else do y'all get the opportunity to smother yourselves in feathers and glitter?
If you want to get even more creative, consider hiring a face painter to design fancy masks onto their faces for the party (instead of asking them to bring their own masks). Could! Be! Fun! 
Mardi Gras Music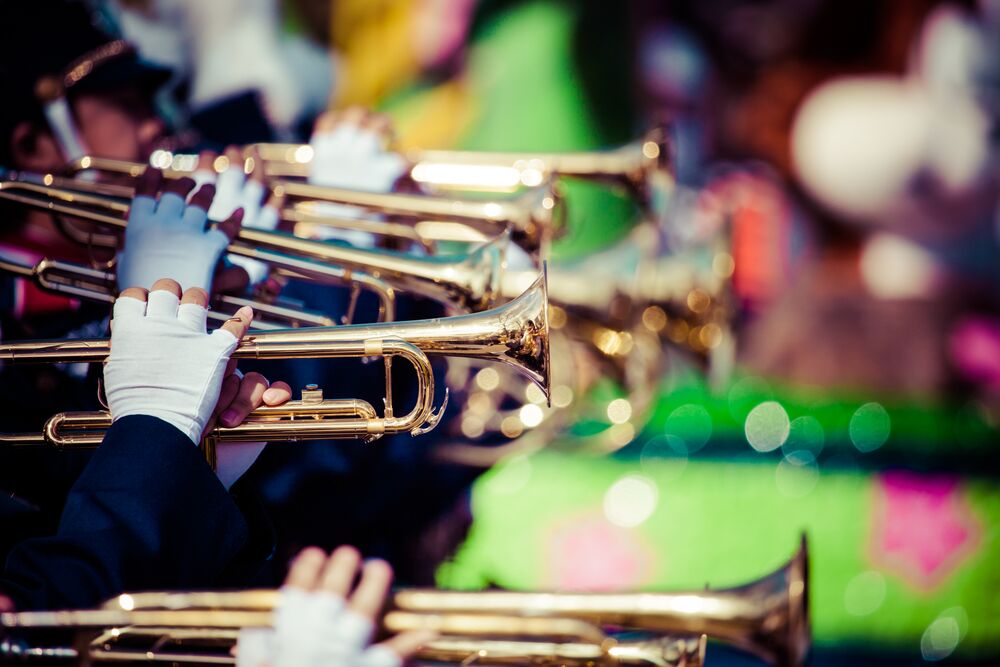 Photo: Curioso.Photography/Shutterstock.com
Music is key at any party, but it is especially so at a Mardi Gras party. Luckily, you've got tons of options when it comes to choosing the right tunes. Consider hiring live music, like:
Otherwise, you might want to check out our Mardi Gras playlist and rent out a sound system instead!
Party Favors 
Beads, beads, and more beads! Maybe some Mardi Gras hats, Venetian masks, and purple, green and gold feather boas, too. 
Mardi Gras Menu: Food and Drinks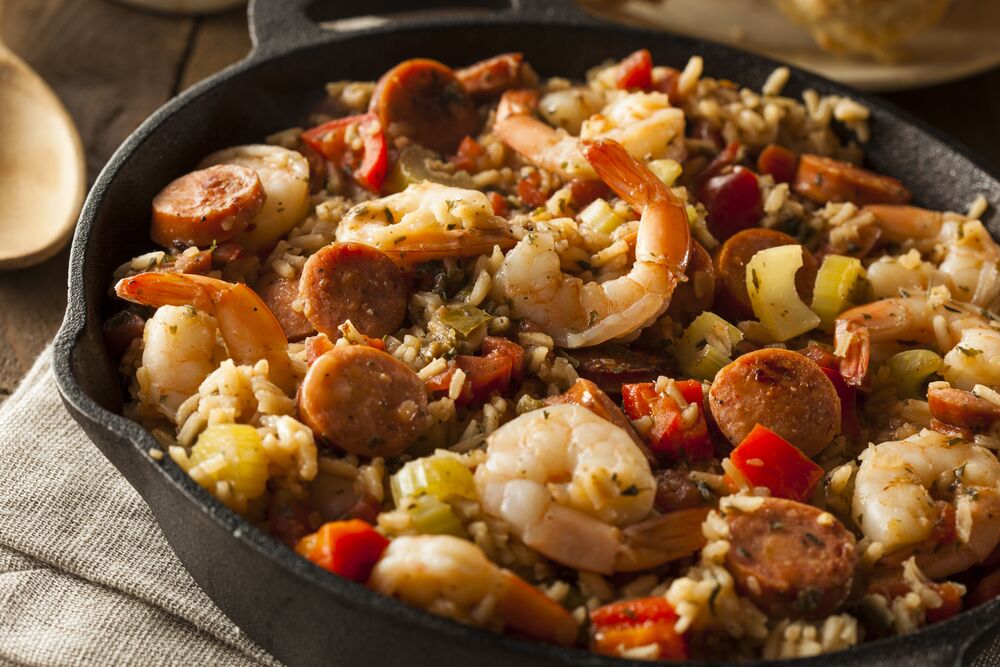 Photo: Brent Hofacker/Shutterstock.com
When it comes to food, there are many, many options to choose from. We recommend keeping it authentic with Mardi Gras Jambalaya, Shrimp and Andouille Gumbo, and some Mardi Gras King Cake for dessert. These Mardi Gras specialties are perfect for adding a small taste of Bourbon Street to your party. If your party is going to be on the larger side, you might want to hire a caterer to help you get everything organized.  
When putting together your beverage selection, go with traditional Mardi Gras drinks. You can't go wrong with cocktails like the New Orleans Fizz, Hurricanes, and Sazeracs. If you are not much of a mixologist, you can always hire a bartender to keep your guests' drinks refreshed! 
Bonus: Check out more Mardi Gras food and beverage ideas here!
Commemorate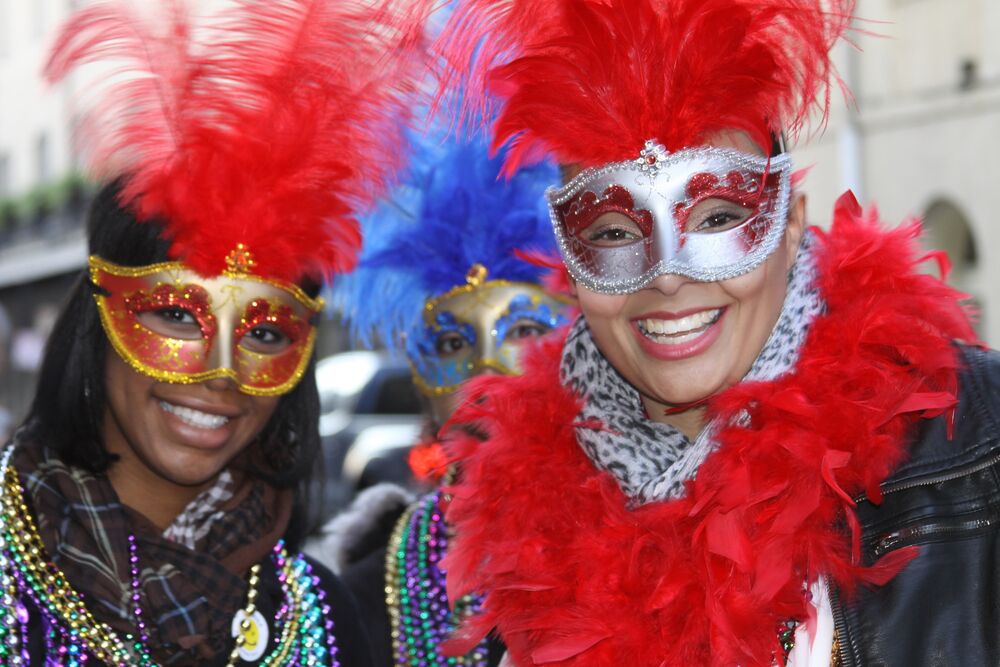 Photo: Dustie/Shutterstock.com 
Last, but certainly not least — make sure you take tons of photos and videos so y'all can remember how stellar your Mardi Gras themed party was! We recommend hiring a photographer, videographer, or even renting out a photo booth — because everyone is going to be having way too much fun to remember to take out their phones to take their own!  
Pro Tip: Hire a caricaturist for a special token your guests can take home with them after the party.
Check out The Bash for more Mardi Gras party tips and ideas!
About Brittany Barber
Brittany Barber, lover of books, dogs, and romance, graduated from Bishop's University with a Communications and Theatre degree. After spending some time working abroad in the theatre world, she is now a freelance writer covering a range of lifestyle topics including event planning for The Bash, WeddingWire, 2life and Fluttr, and shopping for BuzzFeed.