11 Amazing Mardi Gras Entertainment Ideas
From jugglers to jazz musicians, we've got lots of carnival-style party entertainers.
Brittany Barber
Contributor
Are you on the hunt for Mardi Gras entertainment ideas for your Fat Tuesday ball? Well, look no further. We've come up with a list of 11 entertainers and artists that are sure to be an absolute hit at your Mardi Gras party.
We're talkin' stilt walkers, cabaret dancers, and fire eaters here because this is the biggest party of the year after all! 
READ MORE:
Here are 11 of our favorite Mardi Gras entertainment ideas: 
1. Face and Body Painting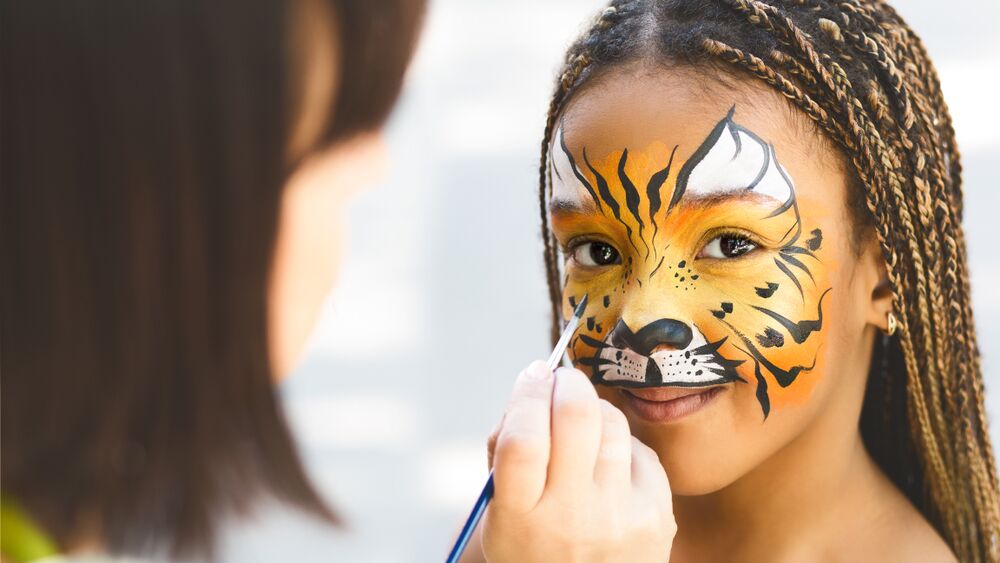 Photo: Prostock-studio/Shutterstock.com
Instead of wearing masquerade masks, hire a face painter to paint interesting patterns and intricate designs onto your guests' faces. Hire a body painter, too, if you really want things to get wild. 
2. Caricaturists 
Photo: Reddees/Shutterstock.com
Hire a caricaturist to draw funny portraits of your guests. The drawings will be great party favors for everyone to go home with, as well as a great way to commemorate their funky feathered costumes.
3. Jugglers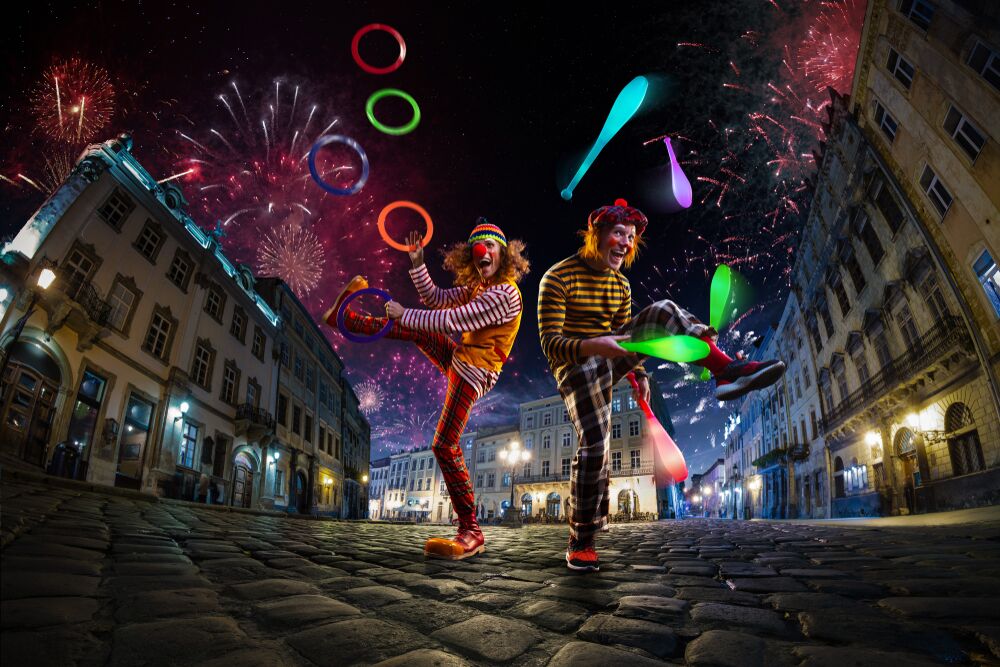 Photo: Oleksii Sidorov/Shutterstock.com
How impressive is juggling though? Find a juggler to perform at your Mardi Gras bash for an unforgettable experience. 
4. Magicians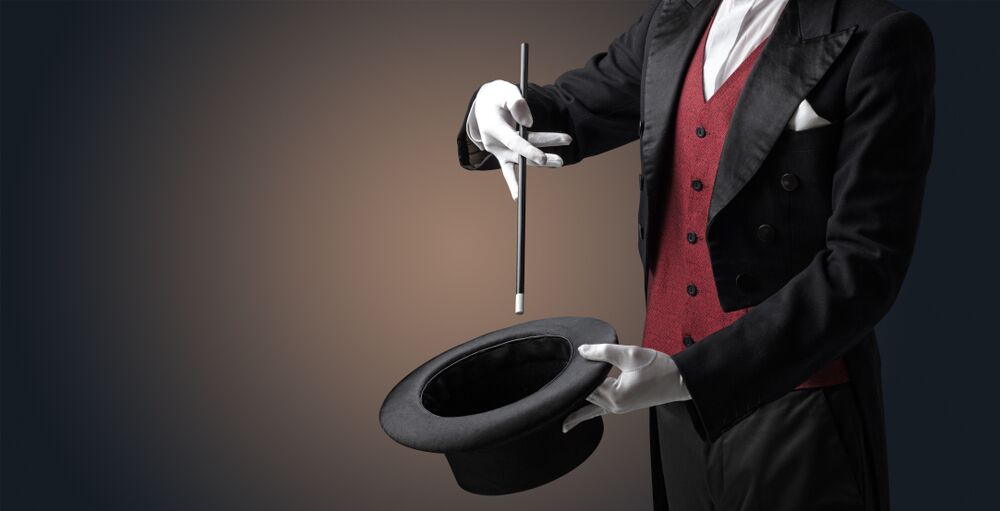 Photo: Ra2 Studio/Shutterstock.com
At The Bash, we have magicians of all sorts to suit your Mardi Gras party needs.
Whether you're looking for an illusionist to wow your guests, a comedy magician to lighten the mood, or a virtual magician to appear on your virtual Mardi Gras gathering — we've got it! 
5. Fortune Tellers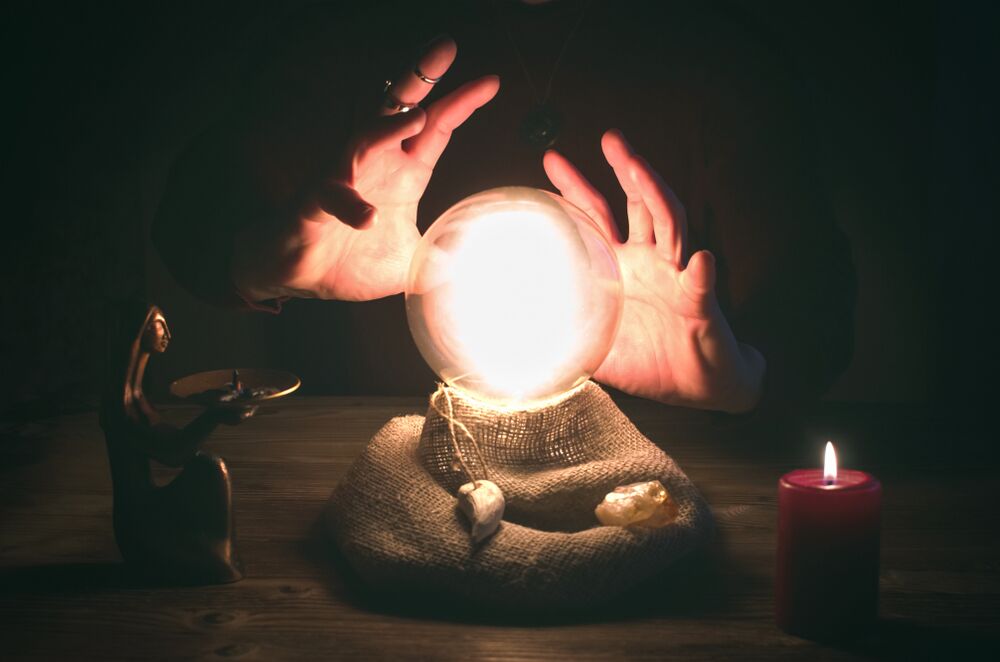 Photo: n_defender/Shutterstock.com
Add an air of mystery to your Mardi Gras celebration with a fortune teller, psychic, or even a tarot card reader.
Depending on the size of your party, you might want to consider hiring more than one, so your guests don't have to start lining up for a peek into their futures! 
6. Clowns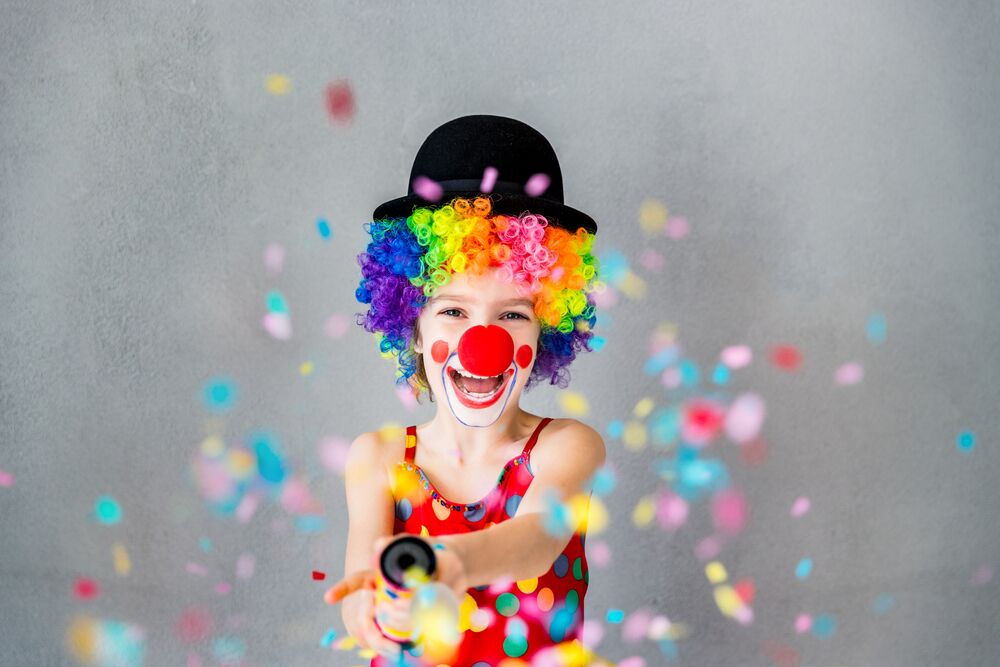 Photo: Sunny Studio/Shutterstock.com 
If you plan on hosting a kid-friendly Mardi Gras party, you'll definitely want to make sure they have their own form of entertainment while the adults get down and party, too.
Clowns and other costumed characters (or even a balloon twister!) are sure to keep the children busy and entertained.  
7. Fire Eater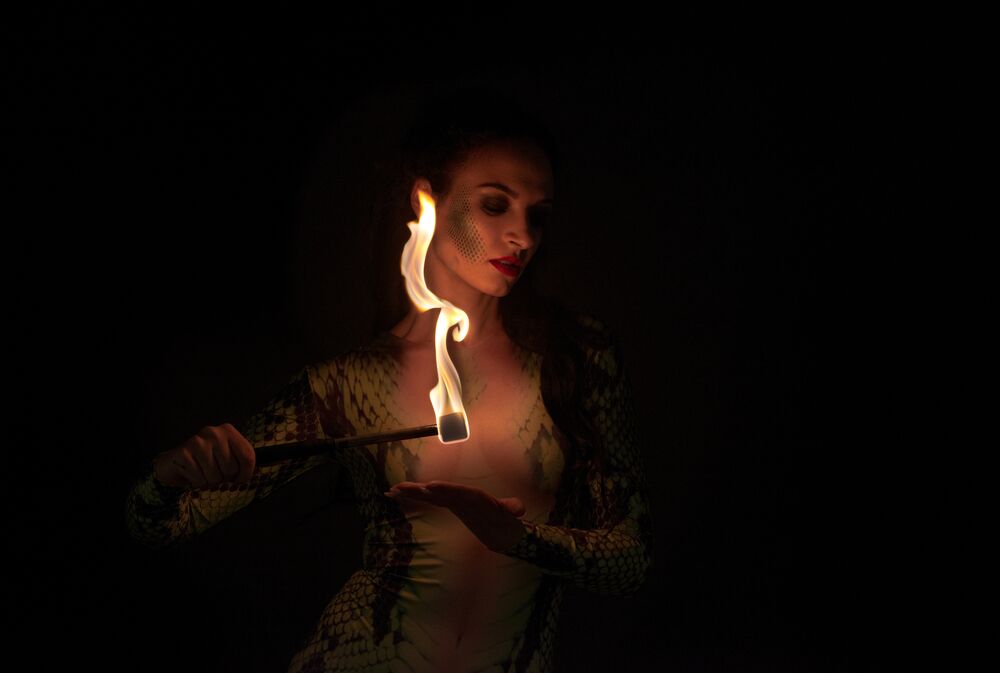 Photo: Vincenzo De Bernardo/Shutterstock.com
Flambeaux has always been a tradition for starting off a Mardi Gras party. Hire a fire eater to keep that tradition alive while they spice it up with an exciting pyrotechnic performance. 
8. Dancers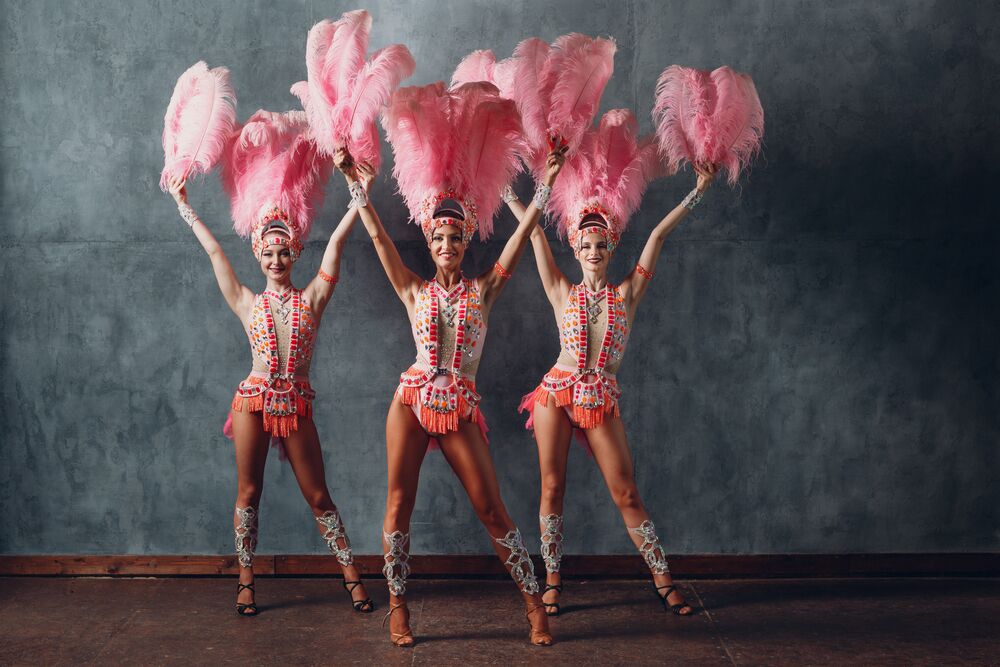 Photo: Max4e Photo/Shutterstock.com
What better way to start a dance party than with a group of professional dancers?
Some of our favorite Mardi Gras entertainers include cabaret dancers, fire dancers, and belly dancers — just to name a few! 
9. Circus Acts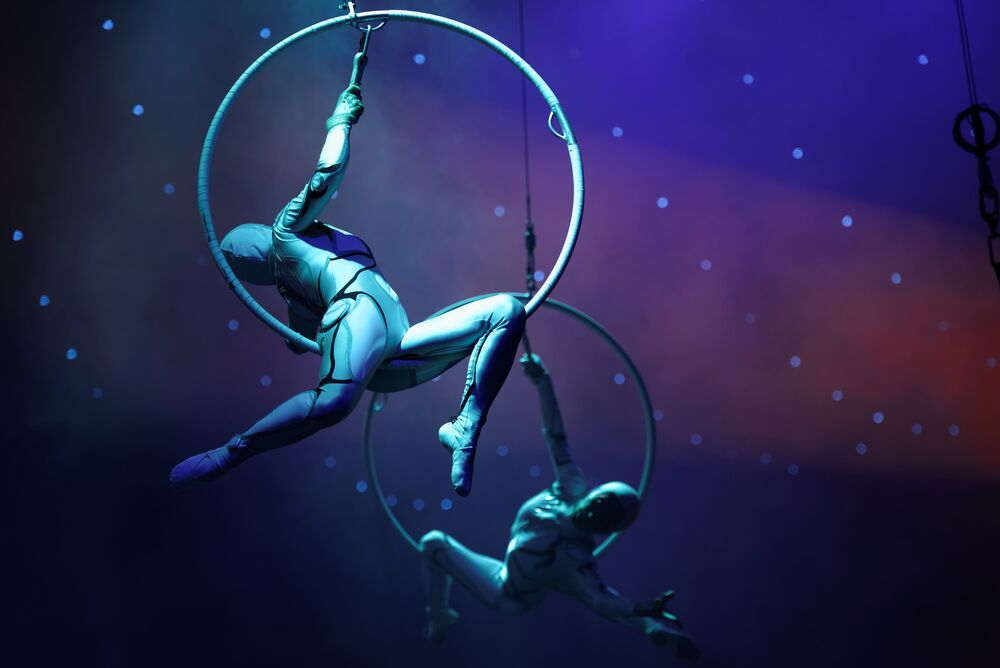 Photo: StockphotoVideo/Shutterstock.com
If you're throwing a huge Mardi Gras party, you might want to consider huge entertainment, too. Did you know you can hire a full-on circus act to perform at your bash?
Check out the availability for circus acts in your area, and set up a meeting to discuss the details about what you're looking for (and what they can provide). 
10. Carnival Entertainers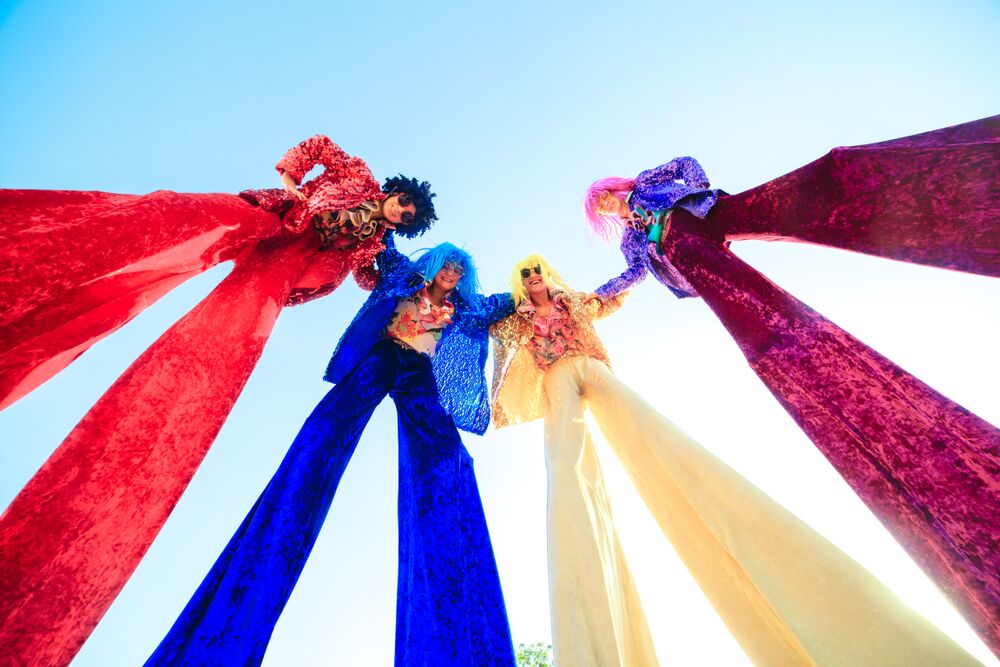 Photo: David Tadevosian/Shutterstock.com
If your party space is outdoors (or going to be hosted in a large venue, like a warehouse), consider hiring some extravagant carnival entertainers to liven up your Mardi Gras celebration. Some of our favorites include:
Check! Them! Out!
11. Live Music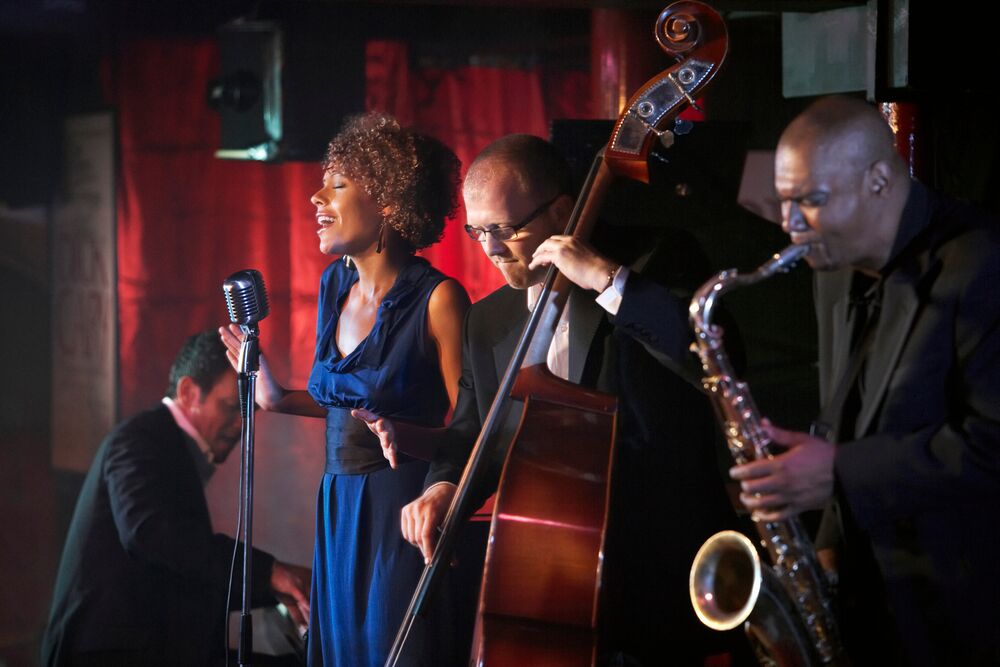 Photo: sirtravelalot/Shutterstock.com
Last, but certainly not least, your Mardi Gras party absolutely needs some live music! Capture the sounds of Bourbon Street (even if your party won't be in New Orleans!) with:
We also have a bangin' Mardi Gras playlist you should check out if you're on the hunt for inspiration. 
Bonus Entertainment Booking Tips:
Check out The Bash for more Mardi Gras party tips and ideas!
About Brittany Barber
Brittany Barber, lover of books, dogs, and romance, graduated from Bishop's University with a Communications and Theatre degree. After spending some time working abroad in the theatre world, she is now a freelance writer covering a range of lifestyle topics including event planning for The Bash, WeddingWire, 2life and Fluttr, and shopping for BuzzFeed.