10 Most Popular Baby Shower Entertainment Ideas
Bring a bundle of joy to your event with one of these entertainers.
The stork-carrying-baby invites have been sent out, the gifts have been registered, and finally, everyone has arrived, pastel parcels in hand. A baby shower is the ultimate way to equip parents with everything they might need when the baby arrives, whether they're first-time expecting or onto their third. And thanks to the invitees, the baby will have a pretty great set-up. Now that the guests are here, it's time to say thanks by showing them a great time.
Food, drinks and games will ensure a happy afternoon, but what will ultimately take the cake is entertainment. Booking an entertainer is a great way to show gratitude towards guests. While mom enjoys her new gifts, guests will enjoy an entertainer that will unite and excite the party. Not to mention, it will be a great addition to any theme. Get quirky with a caricaturist, stay classic with a violinist, or find someone in between that will sing thank you to your guests before the thank-you notes. Scroll through for inspiration and ideas for your baby shower!
READ MORE:
Here's the most popular entertainment for baby showers. 
Caricaturist
For the family with creative flair, hire a caricaturist to draw guests at your baby shower. Not only is this a unique choice, but the entertainment is interactive. Plus, both kids and adults can enjoy getting drawn for free. At the end of the evening, guests can bring drawings home with them as part of their party favors. 
Acoustic Guitar
An acoustic guitarist is great for a summertime baby shower. Light background music adds ambiance to the evening without playing over conversation. Queue anything from classical songs to modern-day jams while keeping the energy relaxed and wholesome. Most acoustic guitar players offer vocals or duos and trios for bigger parties. 
Bartender
A bartender is a splurge—and a relatively affordable one at that. It will take a load of stress off of the host (who may or may not be the best drink-mixer anyways). Why choose between a mimosa bar, signature drink or wine selection when a bartender can do everything and more? A bartender will either bring the whole kit and kaboodle, including drinks, glasses and stemware, or will have a list of materials they'll need for mixings. 
DJ
Your guests are coming to eat, drink and socialize so why not hire a DJ? When the guest count starts to rise and the ol' iPhone and speaker won't cut it, a DJ won't seem over the top. This also means no one is in the corner messing with an AUX cord for three hours, or playing the top 100 too loudly during presents.
Harpist
For the baby shower that strives for utmost elegance, a harp is the perfect, enchanting instrument that will create an ambient, luxurious sound to your shower. (And let's be real for a second… harps are easily one of the coolest instruments.) From Celtic to rock and even country, most harpists are well-versed in every genre of music and will help create a custom setlist for you.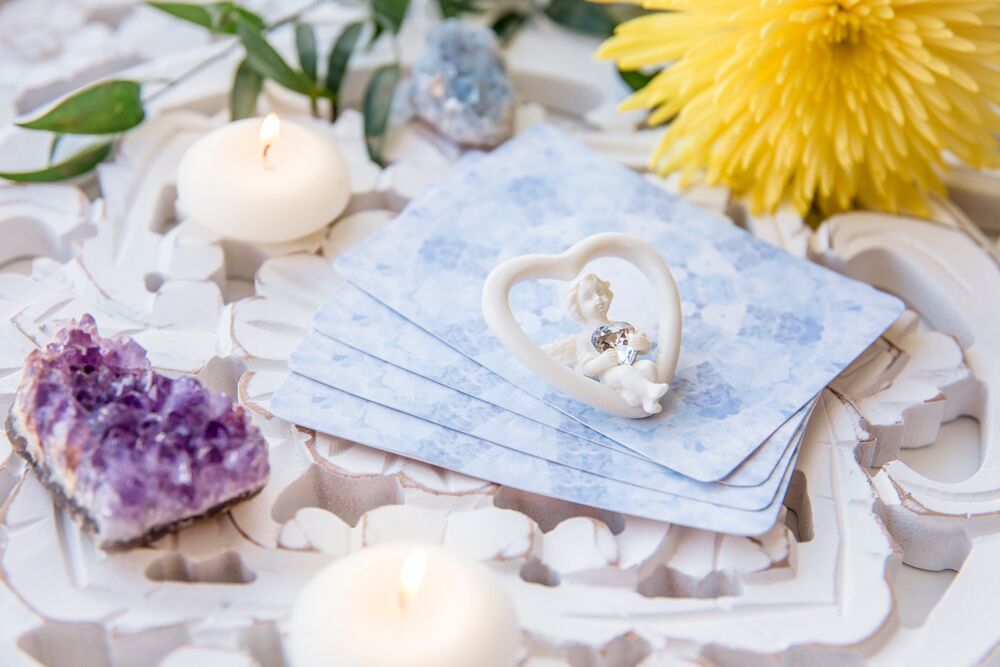 Photo: FotoHelin/Shutterstock.com
Psychic
Every parent wonders if their baby is going to be the next Einstein, Beyonce or Oprah. Meanwhile, every guest wonders if the sig drinks are going to leave an unpleasant hangover. Answer these profound questions of the future by hiring a psychic. This unique entertainment choice will be interactive with the guests, and will of course provide some great talking points throughout the event. 
Photographer
Hire a photographer to snap the cutest pics of guests, family, mom and her bump, and look back at this momentous occasion in the future—and provide guests with an endless stream of Instagrammable photos. A professional photographer is an investment for pictures that will last a lifetime; Put the high-quality photos in an album that will sit in the nursery, frame them or post on social media to garner a whole bunch of heart-eye emojis. 
Photo Booth Rental
Get unconventional and rent a photo booth. Professional photo booths are a fun way to get unique pictures that capture the personalities of everyone at your party. Most booths offer tons of props, professional photography and free photo printing. Make use of baby-themed props like bibs, binkies and blankies. 
Mariachi Band
Mariachi originated as a folk style of music in Mexico, where bands would traditionally play at milestone events like baby showers, communions, weddings and funerals. Bring that tradition to your event by hiring a Mariachi band for your baby shower. Its soulful sound will excite guests and welcome baby-to-be, thanks to passionate, contrasting notes from the violin, trumpet and guitar.
Violinist
Violins are one of the most popular entertainment options for baby showers, thanks to their diverse sound and warm, soulful tone that can fit almost any theme. Their sweet sound will add a classy touch to the atmosphere and will entertain without being too distracting. Violinists usually offer vocal, duo or trio services and will take special requests. This background music will have everyone dabbing their eyes with party napkins once gift-giving comes around.
Bonus Entertainment Booking Tips:
On The Bash, you can search through an extensive list of top-rated, bookable entertainers and party rentals in your local area. While browsing, be sure to review vendor profiles and check out photos and videos.

When preparing a request for one of our vendors, keep in mind that the more details you can provide, the more accurate the price quote you'll receive. If you receive a price quote that seems like it needs clarification, don't hesitate to reach out to the vendor directly to find out more.

Make sure you have discussed what supplies the entertainer will need for their performance. Usually, this will consist of a small table and a few chairs, but depending on the entertainment, this can vary. You'll want to know what they can provide, and what you'll need to have on hand.

There are tons of benefits booking through The Bash. Our guarantee ensures that our party entertainers are held to the highest standard of professionalism. All deposit and balance payments made online through our secure EventPay system are backed by a 100% money-back guarantee. You'll also have hands-on support from our Account Services team who is available to help with any event needs, including a last-minute replacement.

For more advice on hiring party entertainment, check out these 10 questions to ask before signing a vendor contract.
Check out The Bash for more party tips and ideas!