10 Best Outdoor Venues in Austin to Host a Party
From patios to rustic spaces, the best outdoor venues are here in Austin.
Lauren Miolene
Contributor
If you're planning an upcoming event and are in search of an outdoor venue in Austin, you've come to the right place. These outdoor spaces are located close to the heart of downtown, and feature open air spaces and outdoor patios with a variety of floor plans, full bars, and more. 
Here are 10 of the best outdoor venues in Austin to host a party.

East Austin Hotel - Pool Bar, 1108 E 6th St
Plan your next pool party in Texas at the East Austin Hotel Pool Bar. Accommodating up to 60 guests, this outdoor venue in Austin will ensure an intimate and VIP experience complete with a private bar. The outdoor space includes natural wood throughout for Moroccan inspired style and décor that gives off bohemian, laid-back, and nautical vibes.
With services including equipment setup and breakdown, event staffing, and clean up, East Austin Hotel offers it all so you can enjoy your event. Take advantage of their catering services that offer delicious appetizers, entrées, and hors d'oeuvres served either plated or family style.

Spicewood Vineyards, 1419 Co Rd 409, Spicewood
Host your next celebration at the popular outdoor event center and winery, Spicewood Vineyards. This venue gives off a western ranch feel and is fully furnished with moveable tables and chairs for your special occasion. Work with the event manager and staffing to help bring the ideas of your event to life and get exactly what you imagine. 
The space includes views of the gorgeous vineyard, lush landscaping, as well as access to the patio and outdoor bar. This expansive outdoor venue can accommodate up to 200 guests, making it an ideal location for bridal showers, birthday parties, private celebrations, and more. Giving off bohemian, rustic, and romantic vibes, you will love hosting your event and working with Spicewood Vineyards.

UMLAUF Sculpture Garden & Museum, 605 Azie Morton Rd
Located minutes from downtown Austin is UMLAUF Sculpture Garden & Museum. This space is extremely versatile as it can accommodate anywhere from 50 guests for a small and intimate event, all the way up to 600 partygoers for a large wedding or public celebration. 
Use the lush gardens, covered terrace, and natural beauty as a blank canvas for your next celebration, and take advantage of the many amenities that include an event team, catering kitchen, and of course, the museum. Artsy, elegant, and sophisticated only begins to describe the ambiance of this gorgeous venue that you will want during your next event.

Rambling Rose Ranch, 11104 Fitzhugh Rd
Sitting on 15 acres of land, Rambling Rose Ranch, also known as RRR, is a female owned and operated event venue in Austin, Texas. This hidden gem is filled with rustic and antique architecture that makes a gorgeous backdrop for any farmhouse themed event. From expansive gardens, a limestone patio, to decorative lighting, RRR is the perfect venue for corporate events, anniversary parties, large private parties, weddings, and more.
The bohemian, romantic, and extravagant location also comes with amazing staff and services to assist with events. Take advantage of the venue's equipment setup and breakdown, event manager, and event staffing, so you can enjoy every part of your celebration.

Central District Brewing, 417 Red River St
A celebration at a local brewery is always a good idea. Central District Brewing is an exciting small batch brewery that is industrial and modern, including accents of steel and pops of greenery. The 1,250 square foot area can host up to 100 guests for your next birthday celebration, happy hour, corporate event, or just a get together with friends and family. If you're looking for an alternative and laid-back atmosphere for your next event in the Austin area, consider Central District Brewing.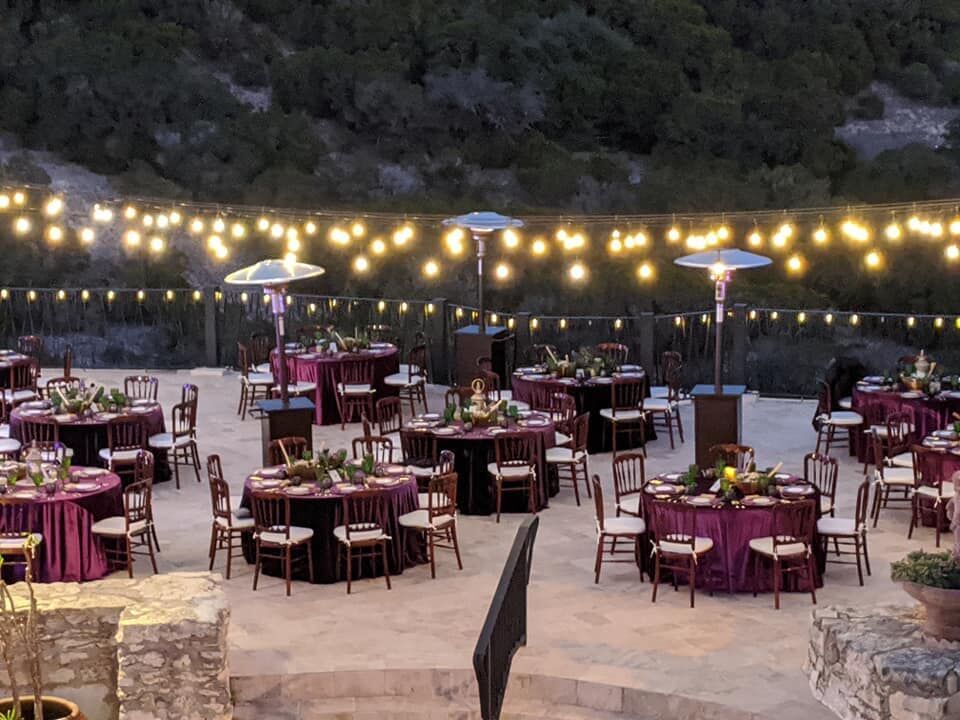 Villa Antonia, 19039 Adrian Way, Jonestown
Bring together old-world elegance and a regal oasis at Villa Antonia in Texas Hill Country. Enjoy the surrounding views of hills and gardens while admiring the venue's quaint rose gardens, stone terraces, and lush landscaping throughout. This expansive 5,000 square foot event space can host up to 250 guests, making it ideal for larger celebrations like corporate events, retirement parties, anniversaries, weddings, and more. 
Villa Antonia is also complete with an event manager and event staffing to assist during your celebration. Take advantage of the numerous amenities including kitchen access, equipment setup and breakdown, and the use of furniture to ensure your event runs as smoothly as possible.

Hacienda del Lago, 14000 FM2769 #9, Volente
Sitting on a gorgeous 10 acres of property in a 1940's restored farmhouse in Volente, Texas is Hacienda del Lago. Ideal for intimate birthday parties or grand corporate events, this outdoor venue will help bring your vision to life. Choose from special locations including the expansive lawn, lakeside views, or inside the traditional farmhouse to host your event.
Along with breathtaking views, Hacienda del Lago also offers amazing staff and services to assist with your event. Work with a personal event manager, event staff, and security to ensure that your day runs smoothly. No matter what type of event you are celebrating, this venue will help create a rustic yet elegant and vibrant atmosphere.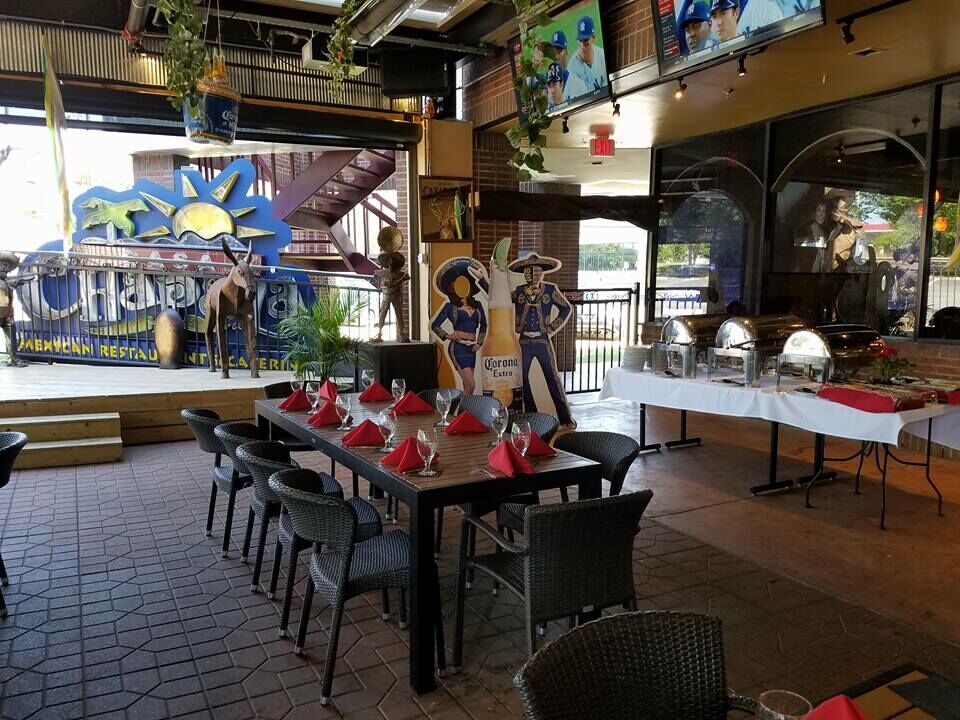 Casa Chapala, 9041 Research Blvd #100
You can find a lot of authentic Mexican cuisine while in Austin, but nothing beats the patio at Casa Chapala for your next fiesta. The outdoor space offers a festive and vibrant atmosphere in their selection of private event spaces that everyone will appreciate. Guests will enjoy comfortable seating a private bar and plenty of open space to mingle with friends, family, and coworkers. 
The patio at Casa Chapala can accommodate up to 150 guests and is equipped with event staffing, food services, lighting and sound systems, and equipment setup and breakdown. Whether you are celebrating a birthday, anniversary, or hosting a happy hour, Casa Chapala is a fun and exciting environment for any type of party.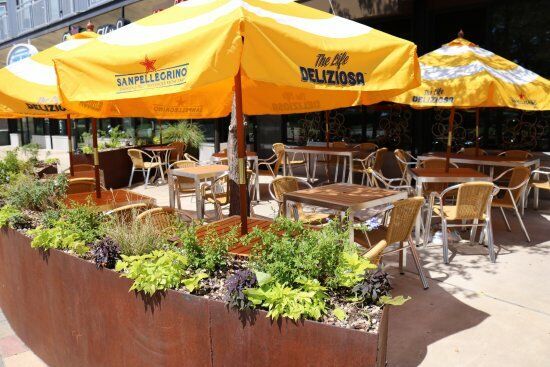 It's Italian Cucina, 1500 S Lamar Blvd UNIT 110
Get a taste of Northern Italy right in the heart of Austin, Texas. It's Italian Cucina is known for their mouth-watering dishes and award-winning wine lists that you can enjoy during your next event. The restaurant itself has a modern and chic interior, accented with inspired décor and focal pieces of art. As a kid-friendly venue, It's Italian Cucina is an ideal location for birthday parties, corporate events, and anniversaries with its impressive 150 person capacity and 2,500 square feet of space.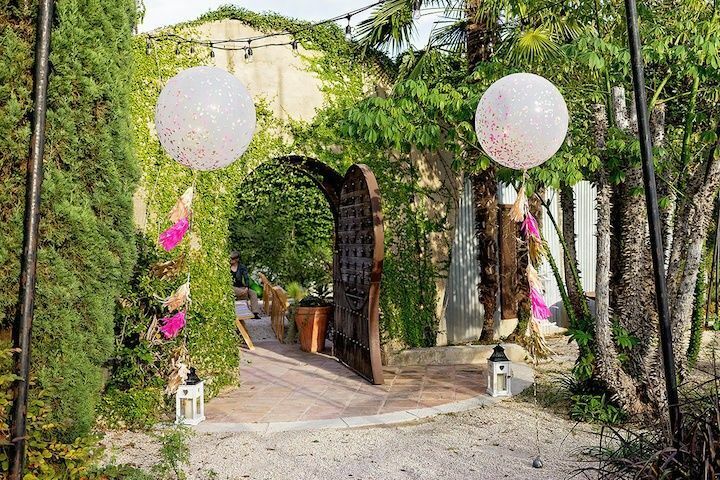 1102 East, 1102 E. Cesar Chavez St
Have you ever envisioned hosting a party in a private garden? Bring your fairytale themed event to life by holding your next celebration at 1102 East in Austin, Texas. This picturesque outdoor event space is tranquil, peaceful, and a perfect location for birthday parties, bridal showers, concerts, fundraisers, and weddings. 
Invite up to 400 guests in the 2,500 square foot space for a private event or public get together. This award-winning venue features an ivory covered backdrop, modern décor, and includes bungalow, garden, and bodega spaces that give off a romantic and bohemian feel.
Find more outdoor venues in Austin here on The Bash.