15 Outdoor Winter Birthday Party Ideas
Host a wonderful celebration this year with these outdoor winter birthday party ideas.
Cozy fires, warm blankets, and sipping on a hot beverage are some of the best parts of winter. With its subtle tranquil beauty of falling snow, crisp cool air, and hibernating animals, no wonder why this charming time of year is adored by many. To encapsulate everything you love about the season, celebrate with these outdoor winter birthday party ideas.
An outdoor winter birthday party is a great option for those who celebrate their birthday during this beautiful time of year. Whether you're a winter baby or not, the season can still be celebrated with these fun party ideas.
Here are 15 outdoor winter birthday party ideas:
Host in Your Backyard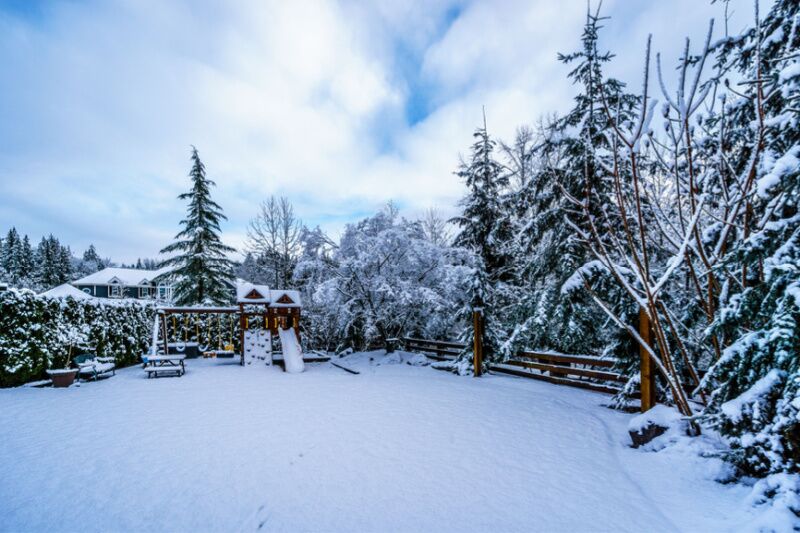 Photo: Harry Beugelink/shutterstock.com
If renting an event space is a bit out of budget, you can always host your party in your backyard or in a relative's garden. Not only is it more cost-efficient, but guests will also feel more comfortable in a place they are familiar with. This allows you to plan for your winter event in advance, since you'll already know how to decorate the space. 
Hire a Band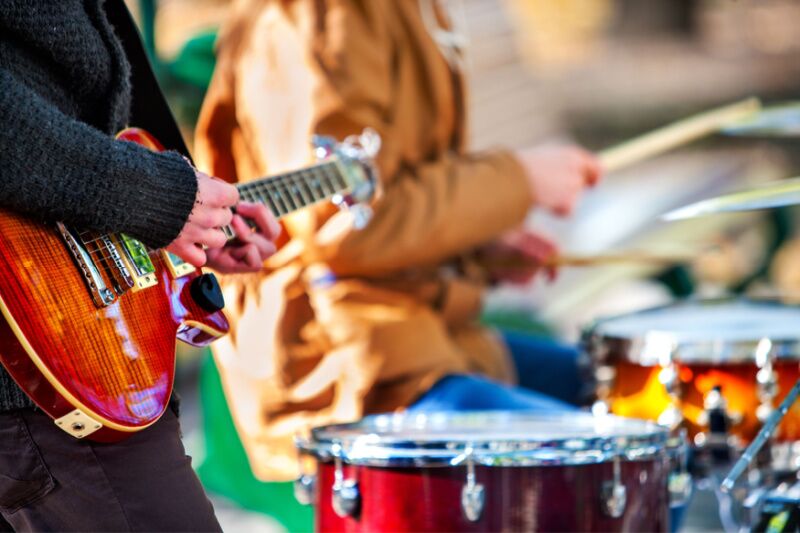 Photo: Poznyakov/shutterstock.com
Get your guests on their feet dancing at your celebration when you book an upbeat live band. For your birthday party, you can choose a band that will play your favorite music genre and tunes. Whether you're into classic rock, pop, hip-hop, country, or more, you will surely find an entertainment group that can perform it.
Bartenders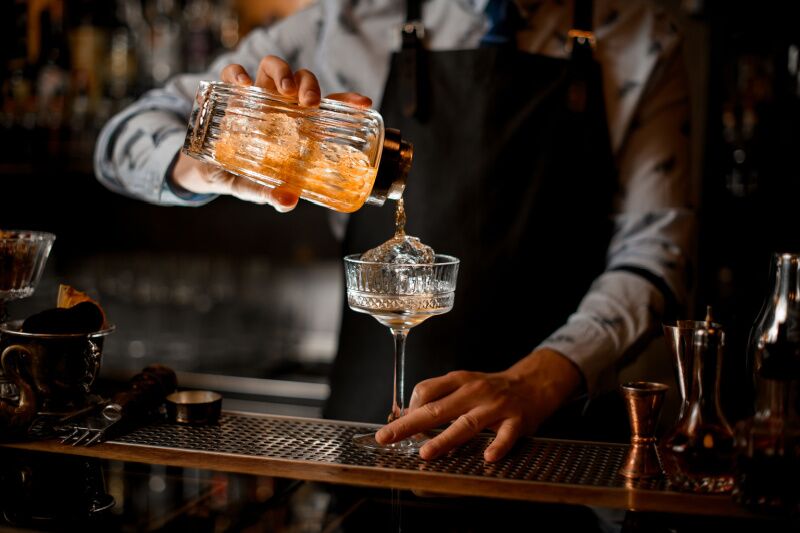 Photo: Maksym Fesenko/shutterstock.com
If you want to give your guests the VIP treatment, you can hire bartenders to come to your party and make delectable cocktails and drinks. These mobile bartenders will bring their top-notch equipment, liquor, and skills to provide you with amazing-tasting beverages that will leave a lasting impression. 
You might try some mulled wine, a poinsettia, or a hot toddy— whatever strikes your fancy. Another benefit to having a professional bartender is that they are also a form of entertainment while guests watch them hand craft a drink. 
Frozen Snow Cone Stand
A frozen snow cone stand is a fun detail that will trigger fun childhood memories. Once your guests set their eyes on this display, they will surely be hooked and lining up for their flavored cone. You can make these treats yourself at your party, but by hiring a food cart or stand, you will be able to give a traditional snow cone experience.
Ugly Sweater Contest
There are many funny sweaters available around the winter season, so why not make an entertaining game out of it? Ask your guests to arrive at your party in the ugliest sweater they have ever seen, and whoever has the worse sweater wins. It doesn't matter if they buy them or make it themselves, if it's ugly, they should wear it. When guests start arriving at your party, everyone can get a surprise and laugh at all the unique sweaters.
Bake Gingerbread Men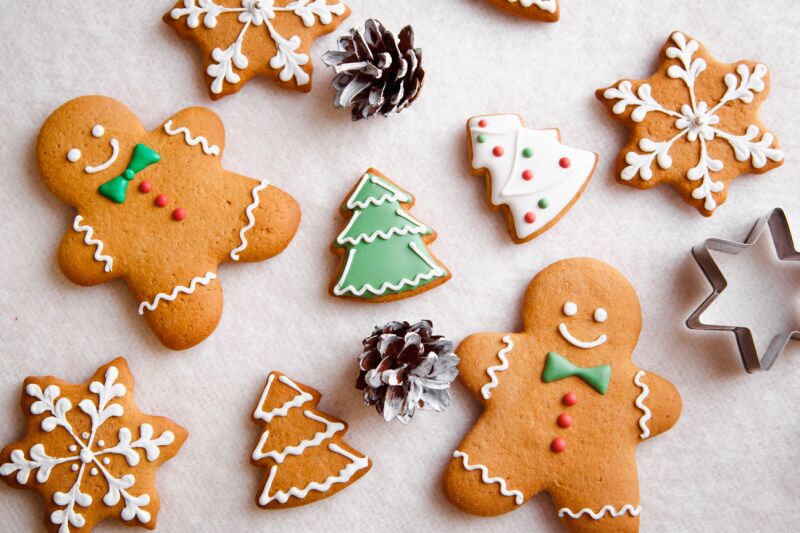 Photo: Mikhail_Kayl/shutterstock.com
With the aromas of nutmeg, ginger, and cinnamon taking over the season, it's clear to see why gingerbread men make a wonderful winter-time treat. They are great for dipping in hot chocolate or warm tea as a snack, or simply eaten alone. You will be able to find these delicious creations in most bakeries; however, you can always test your baking skills and make them yourself. By following this recipe by Jane's Patisserie, you can bake and decorate your own gingerbread folk for your party.
Dress The Snowman
Gather your friends and family together for a competitive game of Dress The Snowman. This humorous game involves a few groups of four players racing against each other to dress one of their teammates as a snowman. Teams will be given toilet paper rolls, a scarf, a hat, bows, and a paper carrot nose to put on their winning snowman. The first group to accurately dress up their snowman wins! 
Corn Hole
Being a party host comes with a lot of responsibility, so it will help to have a game that guests can play to create their own form of entertainment. One game that stands the test of time is corn hole, a bean bag tossing game. This nostalgic lawn activity can be played by all ages and any time of the year. With this game ready to go at your outdoor celebration, guests can start tournaments with people and participate in friendly competition.
Host a Bonfire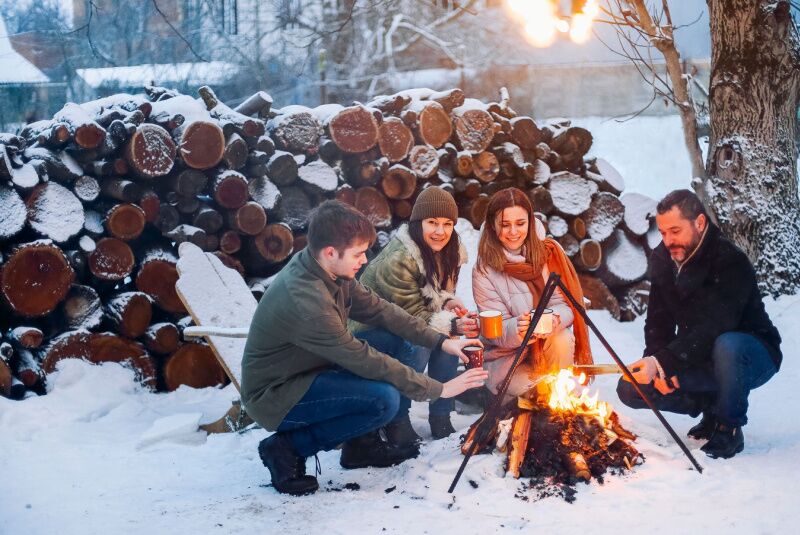 Photo: Dasha Petrenko/shutterstock.com
As the evening chills set in, you can keep guests feeling cozy by lighting a fire pit outside. This is a lovely opportunity to gather people together for relaxing bonding time. To make the space extra comfortable, you can place warm blankets and cushions for guests, and use the firepit to roast some marshmallows for make s'mores.  
Snowflake Decor
Decorate your space with touches of winter, such as snowflakes and tinsel, to design your own winter wonderland experience. With hanging snowflake cutouts, you can make it seem as if it's magically snowing above your guests' heads. Another idea for using snowflakes is on a photo wall with silver, white, and blue balloons. The photo wall will be a charming focal point of the party, allowing your guests to remember your birthday night in an amusing way.
Fondue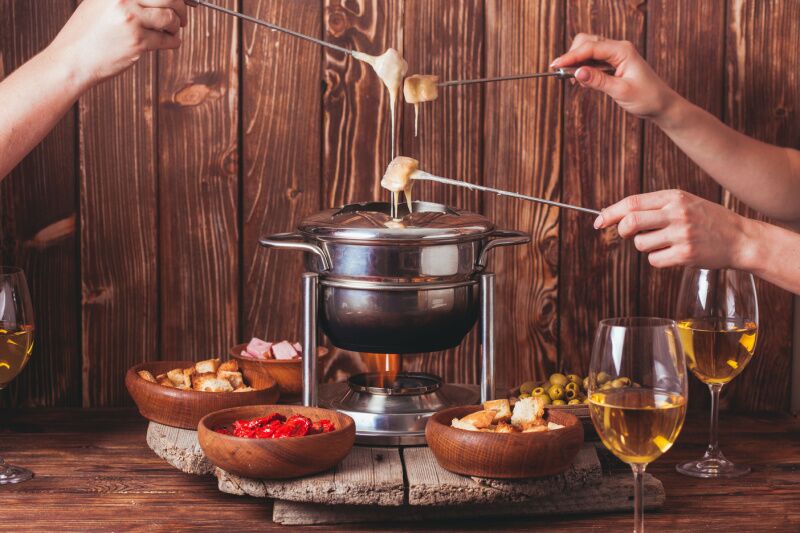 Photo: Sunflower Light Pro/shutterstock.com
Fondue is a fun food option that guests are sure to enjoy, especially if they are cheese lovers. Beside your big pot of yummy melted cheese, you can have a spread of goodies to dip in the fondue. With the fondue fork, guests can dip bread, meat, and vegetables into the cheese and explore the many combinations. Need a dessert option? Melt different types of chocolate and serve with fruit and cake to keep with this fondue theme.
To learn more about the etiquette of this cuisine and how to make it, you can follow this recipe by Well Plated.
Hot Soups
If you are unsure what food to make at your outdoor winter birthday party, you can think back to things you might enjoy during this time of year. One versatile option to consider is soup. There is something very comforting about a warm bowl of soup on a chilly evening that helps soothe the soul. From childhood classics of chicken noodle, basic tomato, or fancy french onion, the choices are endless. Pair with classic sandwiches for a warm and toasty entree.
Hot Chocolate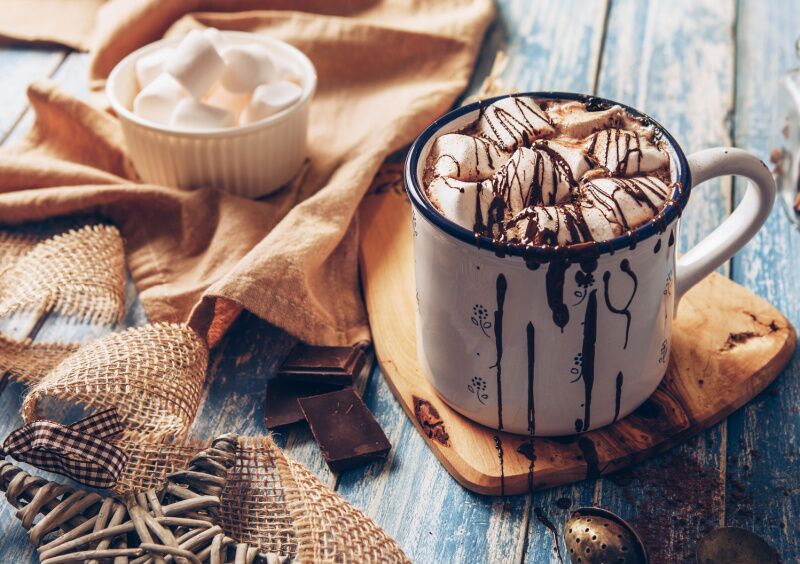 Photo: Soloviova Liudmyla/shutterstock.com
If you want a non-alcoholic drink to serve at your winter party, hot chocolate is a wonderful choice. Although tea and coffee are nice and will keep you warm, nothing beats a good mug of old-fashioned hot cocoa.
With some whipped cream and marshmallows, you can decorate your hot chocolate for the perfect sip. In addition, if you want to add a bit more winter magic to your cup, sprinkle some cinnamon and ginger to the chocolate mixture.
Warm Apple Cider 
As winter is a time for bundling up and keeping warm in the cold weather, hot drinks are a necessity to keep you and your guests cozy. One drink that will keep guests feeling snug and cheery during your party is warm cider. This beverage can be made with or without alcohol, so people can decide which version they would like to drink. For a recipe on how to make spiked apple cider, here's a recipe by Joyful Healthy Eats.
Winter Punch 
Every good party needs a punch bowl where guests can fill up their cups anytime. Create a few of your favorite punches for your outdoor winter party and place them on the drinks table with festive cups, straws, and napkins. If you want to really hone in on the winter theme, there are many seasonal punch recipes online. One delightful recipe you can make is this apple cranberry winter punch by Taste.
Find more birthday party ideas here on The Bash.