10 Unique San Francisco Venues to Rent for Events
The best Bay Area party locations for your next celebration.
San Francisco is known for its eclectic, creative energy, making it one of the most sought-after cities to host events of all kinds. Birthday parties, bar mitzvahs, holiday parties, corporate events—you name it, there are unique San Francisco venues available to fit your needs. 
We've highlighted some of the most unique event spaces in the city so you can find the perfect setting for your get-together of choice. From indoor to outdoor and vast to intimate, you can find the perfect event venue in San Francisco.
Here are some unique San Francisco venues to rent for your next event:
Shelton Theater,  533 Sutter St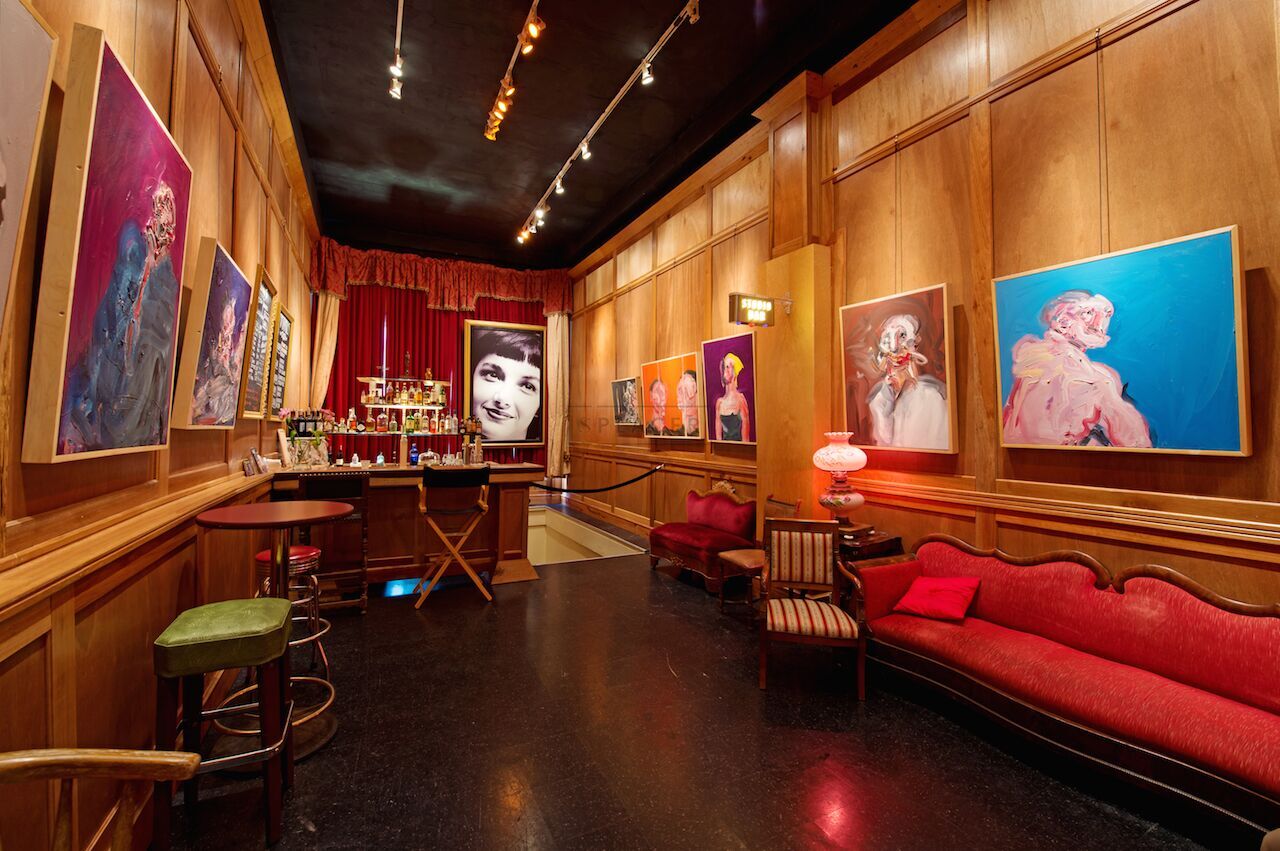 Shelton Theater is a landmark entertainment space located in downtown San Francisco. Originally built in 1961, it has nurtured hundreds of artists. The theater features both an upstairs and downstairs bar, patio area, lobby, and of course, a seated theater space. It comes complete with red leather seating and a checkerboard floor. 
You can spread your event throughout the theater, making use of each of these incredible spots. Shelton Theater is a great choice for private screenings, birthday parties, classes, seminars, and more. When you choose to celebrate here, you're adding a distinct part of San Francisco history to your event.
The Pearl - Rooftop, 601 19th St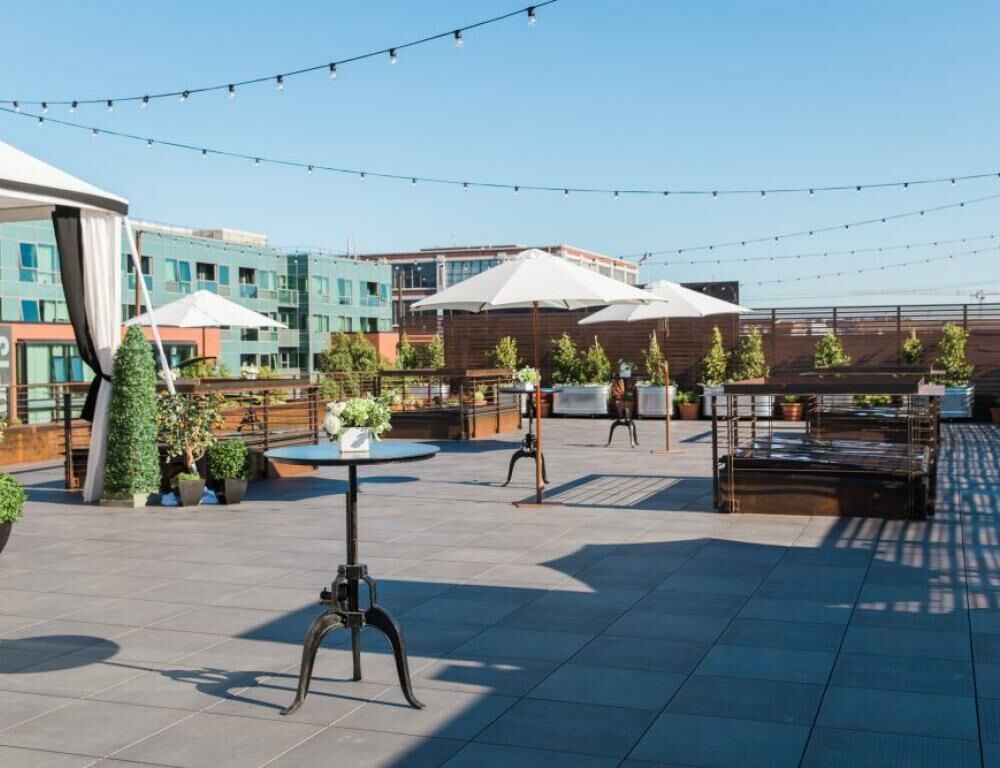 Celebrate your private event with a clear view of the Bay Area. The Pearl is a rooftop event space teeming with character and located in the Dogpatch neighborhood of San Francisco. The open-air area features a vast floor space of over 4,000 square feet and includes stunning decor features like Italian Porcelain tile and lush greenery. 
Need cover from rainy weather but still want to enjoy that stunning waterfront view? The Pearl offers an overhead cover that gives you the best of both worlds. The space also features bistro lighting hung overhead, heaters, umbrellas, and lounge furniture. You can also dress the venue up or down to accommodate your event of choice.
White Swan Inn, 845 Bush St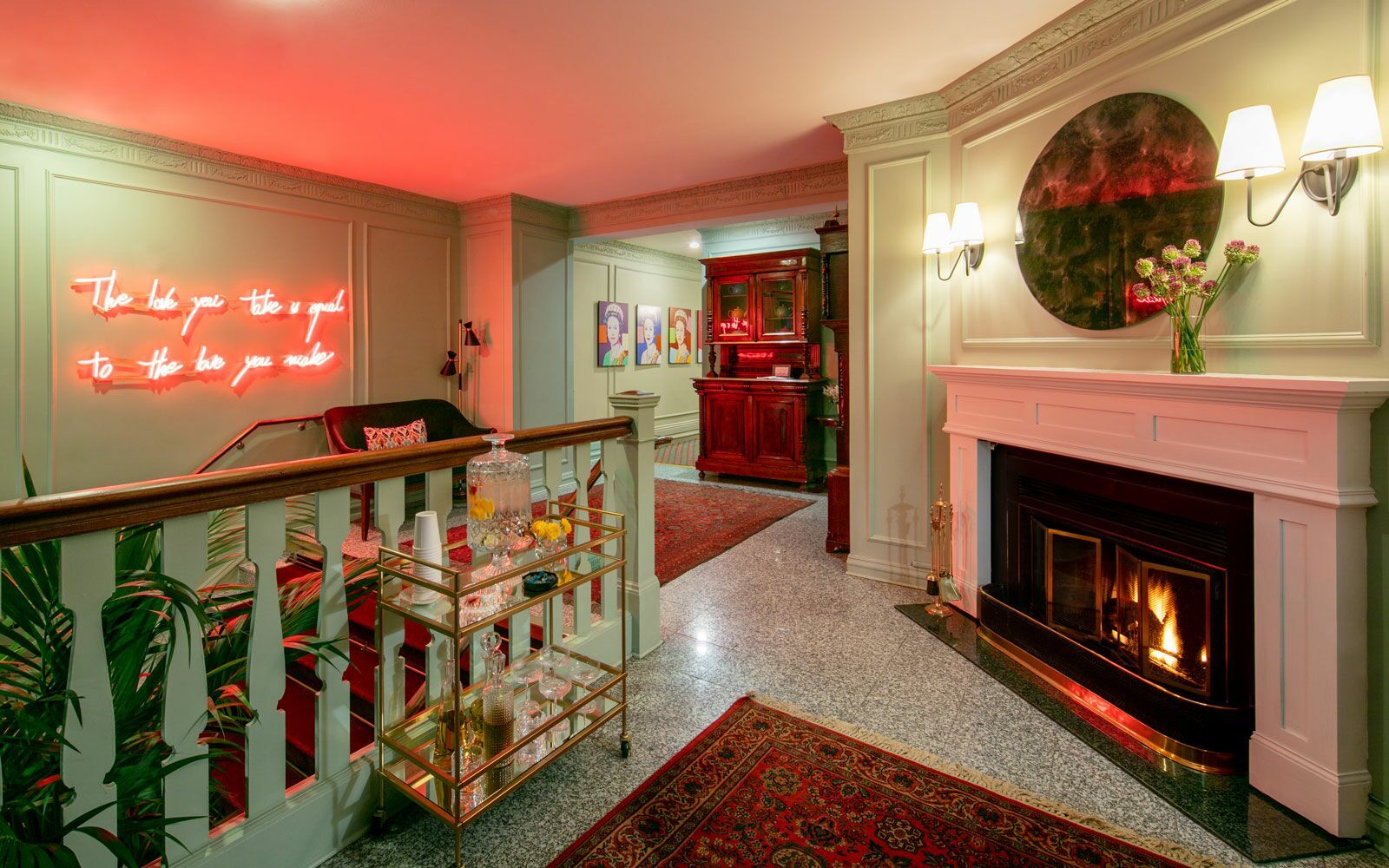 White Swan Inn is a one-of-a-kind bed and breakfast venue situated in the heart of San Francisco. Its mix-and-match decor makes it instantly iconic; elements of flair straight from the 60s meets flashes of contemporary neon, making it the ideal place for fun-filled private parties. 
White Swan Inn has 26 rooms and is available for a private buyout. This unique event space is a perfect choice for an intimate wedding reception or shower that can host up to 50 guests. It also offers top-notch catering and bar services, leveling up your event with a mouthwatering menu to match. 
The Chapel, 777 Valencia St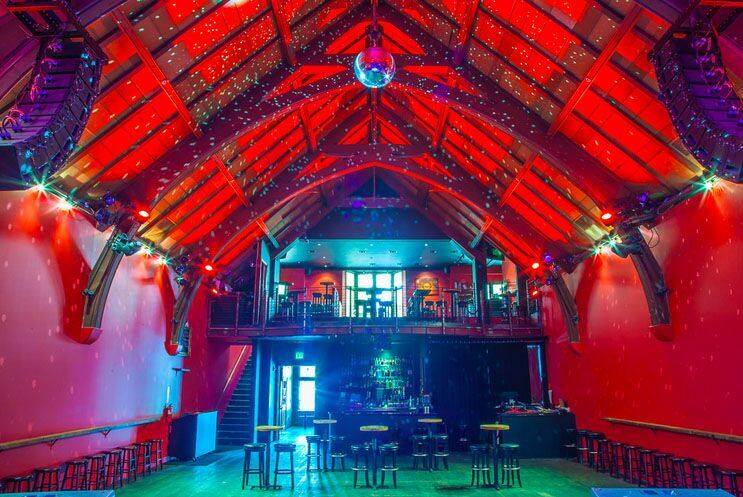 If you want to host a memorable event, a majestic venue is a must. The Chapel is a gorgeously spacious state-of-the-art venue, complete with towering 40-foot ceilings and exposed wooden beams. It also features vibrant red walls, a stage, and a mezzanine with a capacity of up to 100 guests. This event space is a dream come true for grand wedding receptions, performances, galas, and more!
You can opt for a partial rental or a full buyout of The Chapel so you can incorporate all of its dazzling spaces in your celebration. The building is home to two fully operational cocktail bars, plus tailored in-house catering services. Whether you're ready to indulge in a multi-course meal or pass along some hors d'oeuvres while you dance the night away in this incredible space, The Chapel is a unique choice for any event. 
Temescal Beach House, 6500 Broadway, Oakland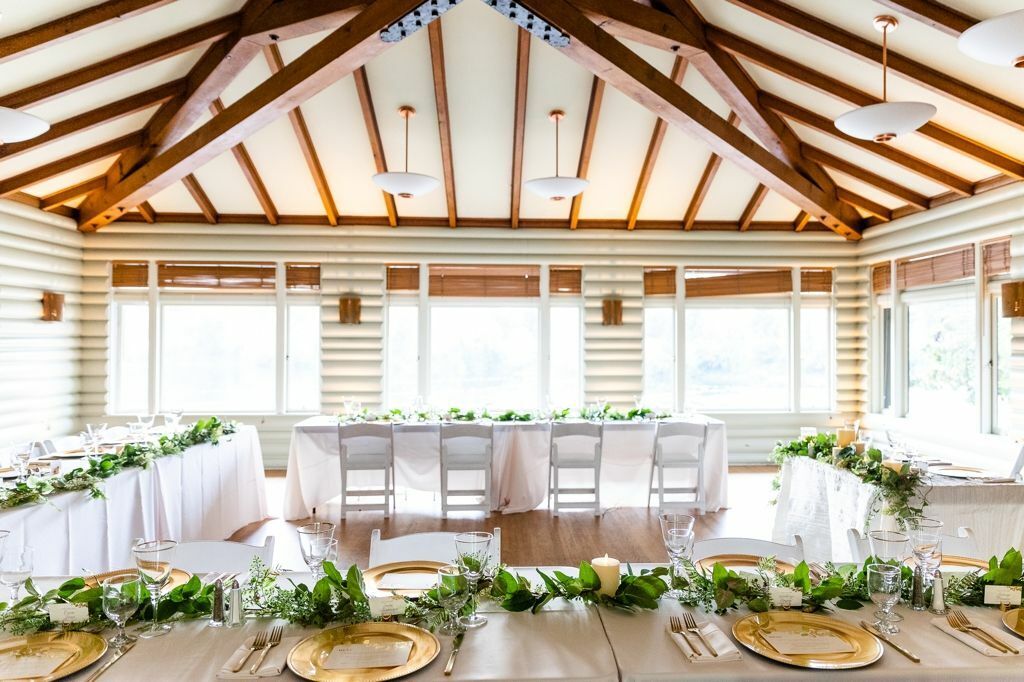 There is nothing quite like an event with a beach view. Temescal Beach House is one of the restored properties owned by the East Bay Regional Park District. This event space is composed of two stories, featuring decor elements like stone arches, generous windows, and more. 
Temescal Beach House features gorgeous elements on the grounds, such as rose bushes, tranquil trees, and a large patio. You can blend both the indoor and outdoor for your special celebration. The dock that extends to the lake also offers a little extra beachfront magic. You can invite up to 130 guests to partake in a party at this memorable location, teeming with potential for events of all kinds. 
The Library, 2395 Sacramento St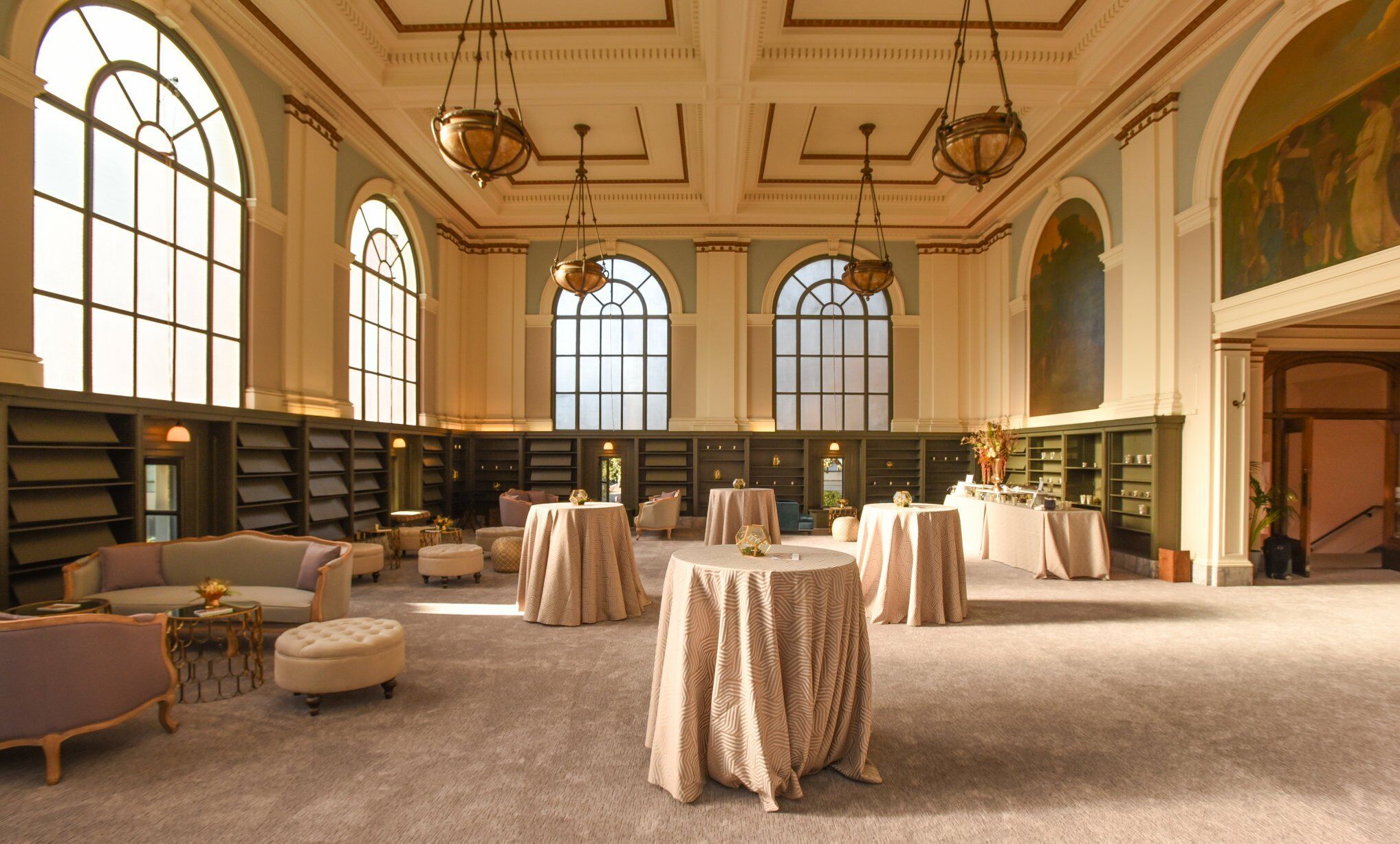 Want a storybook celebration? The Library is a landmark event space located in Pacific Heights. It's a stunning venue with regal decor elements like arched windows, ceiling moldings, and bookcases that run right along the walls. Combined with the indoor library and outdoor patio space, there is over 20,000 square feet of flexible space to use for your celebration. 
The classic-yet-minimalist design of The Library lets you dress the venue up or down as you see fit. It has a capacity of up to 600 guests, making it totally ideal for larger events like wedding receptions, birthday parties, and galas. Smaller breakout rooms, like the contemporary art gallery, are also available for use if you need them. Add some unmistakable character to your event when you choose The Library.
HolyCraft Brewery Taproom, 787 Broadway St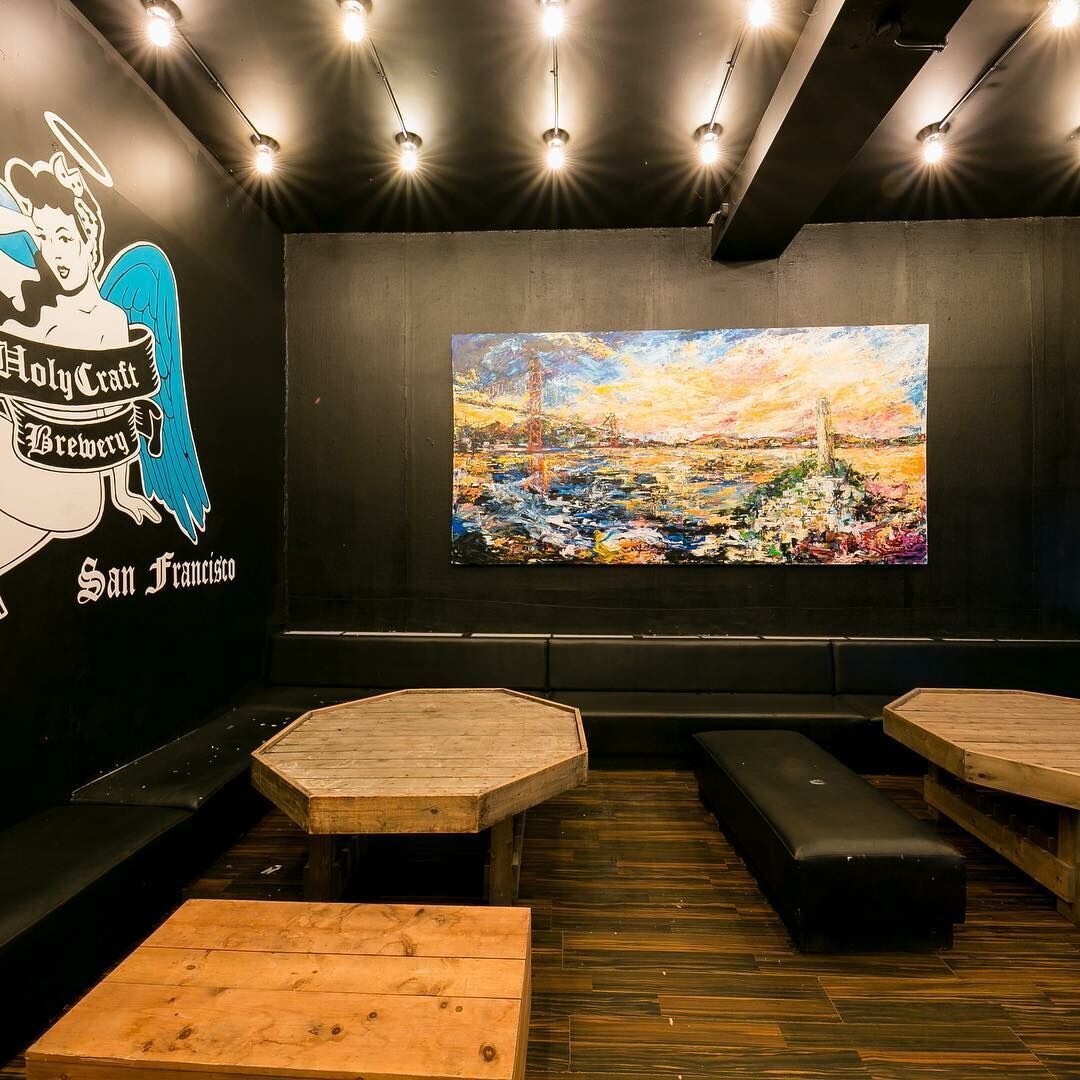 If you're on the lookout for a chic, modern event space, HolyCraft Brewery Taproom has totally nailed it. This laidback venue is ideal for casual get-togethers, boasting a minimalist interior with flairs of pop art. Murals and paintings line the sleek black walls, and the tap heads are even decorated with figures of 50s pinups. 
This location is ideal for beer enthusiasts among us. HolyCraft Brewery Taproom offers an expansive menu of craft brews with someone to suit everyone's taste buds. You can host up to 150 guests in this eclectic space, with full wheelchair accessibility. 
Shovels Bar, 460 Larkin St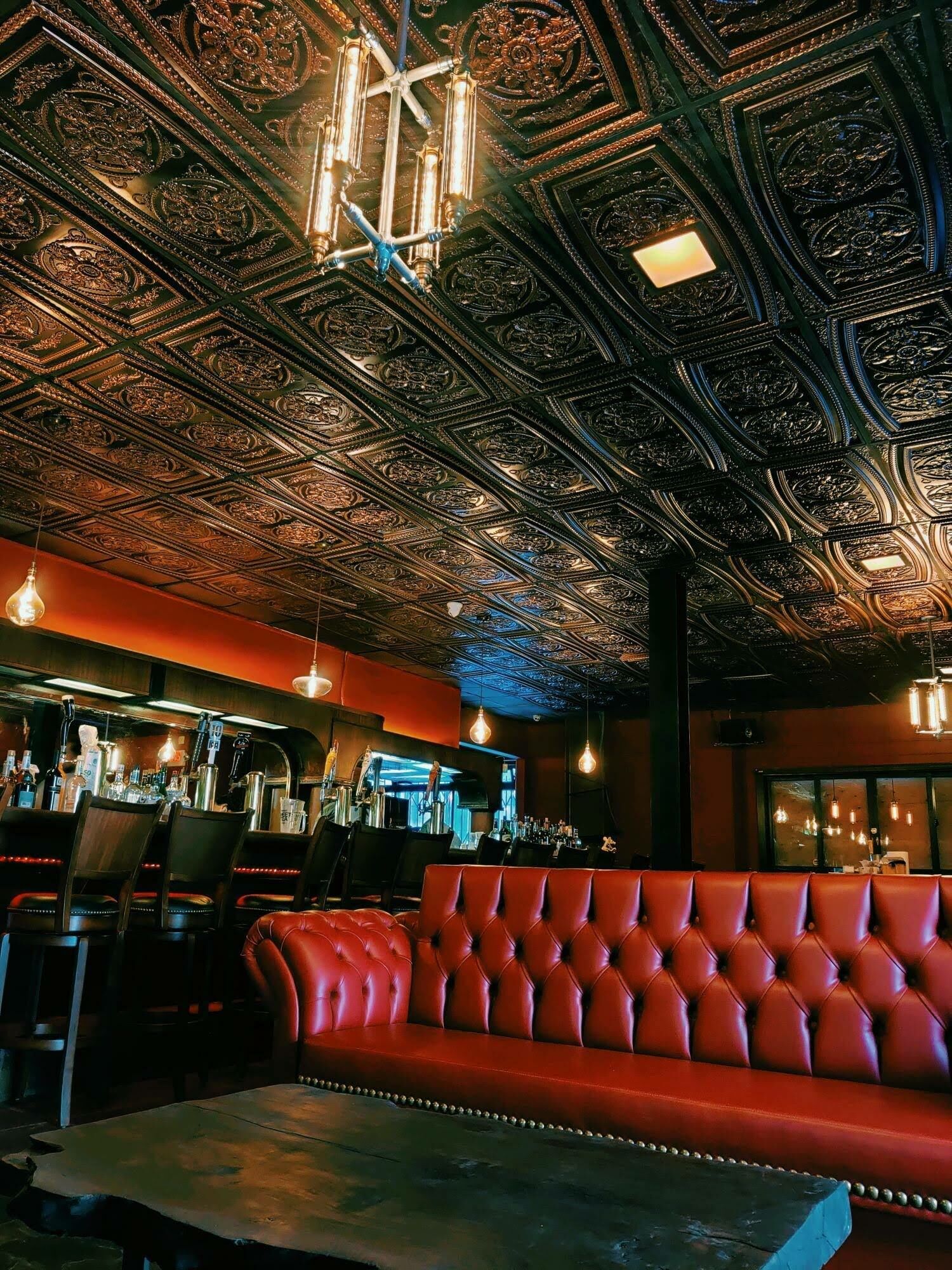 This richly decorated bar brings you right back to times of swinging saloon doors. Shovels Bar has a gorgeous ambiance, decorated with dark ceiling panels and rich red leather furniture. It's ideal for a chic get-together—think birthday parties, cocktail receptions, or bridal showers. 
You and up to 115 guests can enjoy a private soiree, sipping on an extensive menu of cocktails and choice whiskeys. A sound system is also available so you can pump the soundtrack of your choice through the venue, adding a personal touch to your party. Work alongside the management to design your celebration to fit your vision, all against the canvas of Shovel Bar's guaranteed glamour. 
August Hall, 420 Mason St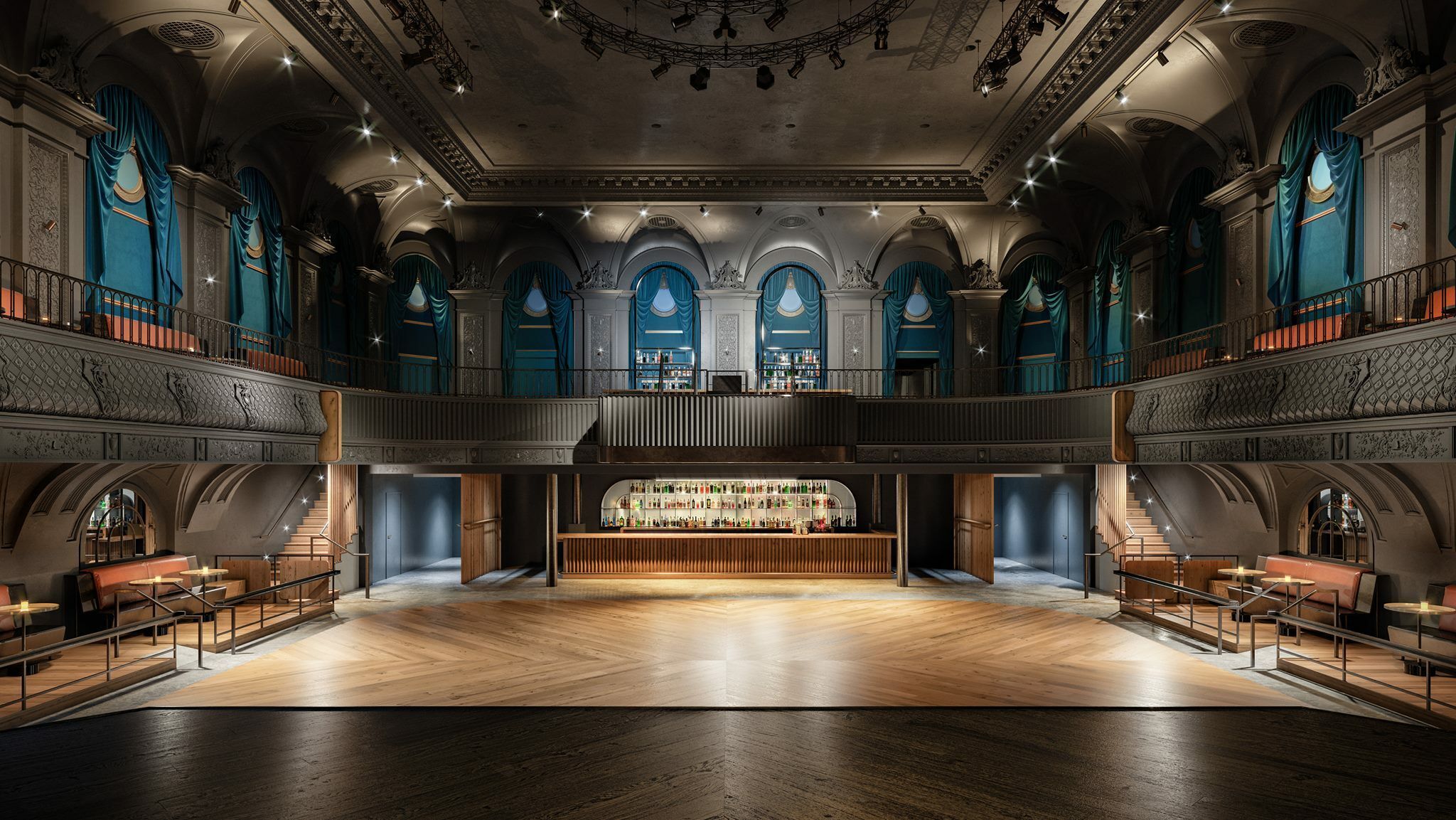 For your special event, why not throw it all the way back to the 1890s? August Hall is a faithfully restored San Franciscan landmark located in Union Square. It still retains all the former glory of its uniquely vintage design and decor, upgraded with stunning modern amenities. Get ready to be enchanted by its stained glass windows, 32-foot ceilings, and dramatic mezzanine balconies. 
August Hall has a spacious lower floor, making it the ideal choice for weddings, performances, and big corporate events. It also perfectly fits any vintage-themed parties—think masquerade balls or 1920s Gatsby-style get-togethers. The space is enhanced with high-end lighting and sound equipment, plus the help of its full-service events team that can bring your party to life. 
Fifth Arrow, 430 Mason St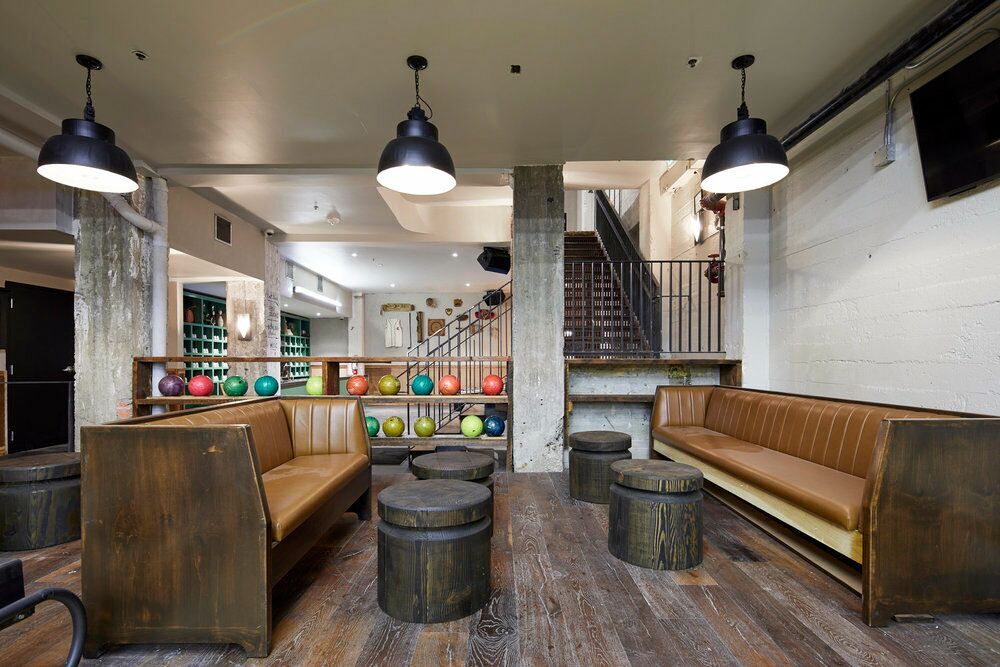 Want the perfect game for your party? Fifth Arrow, located in Union Square, might just have the solution for you. This unique venue is modeled around a retro-style bowling alley, complete with three fully operational lanes! You and your guests can go a few rounds and appreciate the chill, laid-back atmosphere of the event space. 
Level up your party with Fifth Arrow's signature cocktail menu and top-notch catering services. At 6,000 square feet, the venue is available for full and partial buyouts. The experienced events team is excited to help you make the very most of this one-of-a-kind space, no matter the style of event you're hosting.
Find more San Francisco event venues here on The Bash.