Your Complete Sweet 16 Planning Checklist
Stay on track with this timeline of tasks and free party checklist to download.
Planning a sweet 16 birthday party doesn't have to be stressful—in fact, it can actually be fun if you stay organized with our free sweet 16 checklist and timeline! Whether you're planning to host the event at home or booking a venue, the more prep work you do in the beginning means the more free time you will have later to enjoy the fabulous party you've put together.
How early you get started with your party planning can vary widely depending on the scale and formality of the event, whether you're inviting guests from out of town, and potential date conflicts. At a minimum, we recommend getting started 4 months before for less stress and more choices when it comes to venues, DJ, entertainment and suppliers.
To help you keep organized and plan a successful 16th birthday party, we have designed this event planning checklist and timeline to guide you through—from pre-event project management to when guests arrive.
Sweet 16 planning checklist formats
We've provided this free sweet 16 checklist template in multiple formats so you can choose the best one (or two) for you.
1. Printable sweet 16 checklist
Print and pin our free printable sweet 16 checklist.
2. Sweet 16 checklist google doc
Make a copy of this sweet 16 checklist google doc for easy access from any device and planning on the go. File includes a sweet 16 checklist, budget worksheet, guest list manager, and supplier contact list. All you need is a google account to make a copy of your own party planning google sheet to customize for your event. 
3. Party planning checklist excel
Download this sweet 16 checklist excel template to your computer for a completely customizable party checklist (bonus: you'll get a sweet 16 budget planner, supplier contact list, and guest list manager, too!).
4. Sweet 16 checklist web page
Don't forget to bookmark this page! We've got an event checklist below including links to more sweet 16 party ideas, venues and suppliers.
Here is your ultimate sweet 16 party planning checklist.
4 - 8 months before
 Set the event date
Pick a date and time for your event keeping in mind potential conflicts for VIPs on your guest list.
 Start your guest list 
Decide how many guests you will invite. RSVP rates are typically around 75%, so you can invite a few extra people.
 Figure out your budget
Determine what you're willing to spend and set up a system to keep track of your spending (like our handy dandy party budget planner).
 Research and hire an event planner/designer
It may make sense to hire a pro to help things go smoothly and make your sweet 16 party unique.
 Choose a party theme and color scheme
Determine how formal/casual you want the event to be. Then choose a theme or concept — remember to keep in mind the occasion, type of venue you're thinking of, and the season. Pro tip: Check out these sweet 16 party ideas and trends.
 Research and book a party venue
Decide where you will be hosting the event. Will it be held at your home or a venue? Research local venues on The Bash and make sure to compare what each venue package includes.
 Research and hire a photographer/videographer
Planning to document your event with a pro? Style, personality, and budget are the most important factors in choosing a photographer or videographer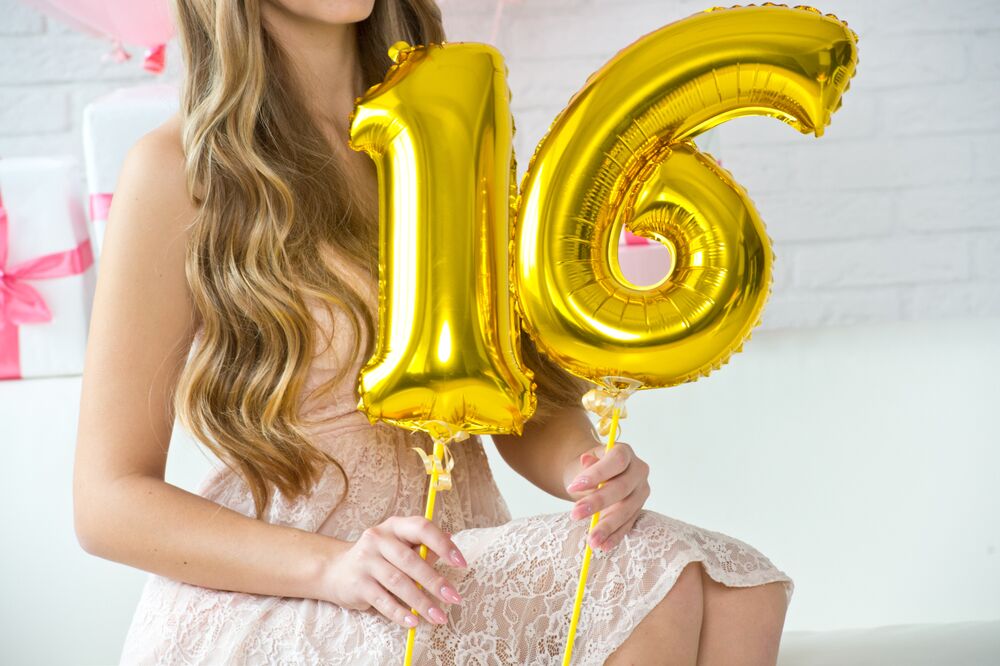 Photo: freya-photographer / Shutterstock
3 - 4 months before
 Research food and beverage ideas
Consider what kind of food and drinks you want to serve.  Will you be offering a full meal or just appetizers and snacks? Open bar or cash bar?
 Hire a caterer (if required)
Determine if you want to have the event catered. If you plan to handle the cooking yourself, choose recipes that you can make in advance. 
 Research DJs, musicians, and entertainment
What kind of entertainment will you have at the sweet 16 party?  Would you like a DJ, cover band, variety acts, or another form of entertainment? Check out the talent in The Bash directory to get inspired.
 Start collecting guest list information
It's time to reach out for those addresses, emails and phone numbers.
 Send save the dates 
This is optional, but while you finalize details, giving your guests plenty of notice to mark their calendars is a great idea to ensure a good turn out.
 Research and order party invitations  
Decide if you will be mailing out invitations or sending them electronically. Choose when you would like guests to RSVP.
 Research party rentals
Depending on your party occasion and venue, you should decide if you will need any large party rentals such as a tent or party limo.
 Start planning sweet 16 party decorations and supplies
Make a shopping list for party décor and paper goods (plates, napkins, etc).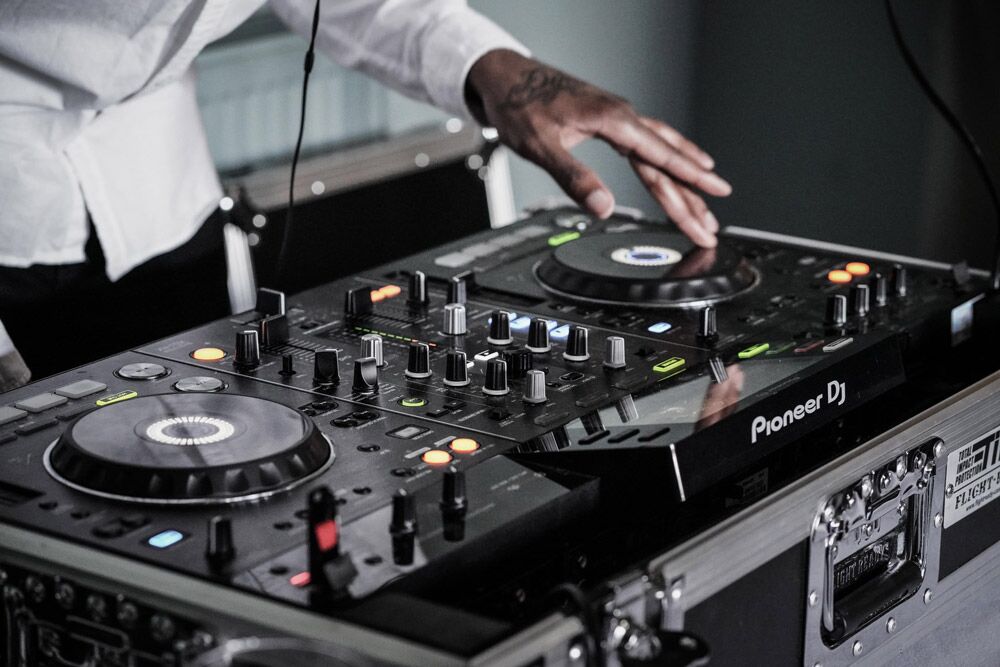 2 - 3 months before
 Contract suppliers
Establish contracts with any service providers (entertainment, caterers, equipment/party rentals, etc.) Pro tip: you can message vendors through The Bash.
 Hire a DJ and musicians
Get ready to hit the dance floor! Live music can energize your event.
 Book entertainment
Make it an epic sweet 16 party to remember. Use The Bash for easy online bookings.
 Research decor ideas and decorations  
Personalize your decorations to make your party feel unique. Start pinning and brainstorm with an event designer if you have the budget!
 Research rentals (place settings, linens, barware)
Check out the vendors in our directory for ideas.
 Address and send your invitations 
Set up a system to track RSVPs!
 Buy a sweet 16 gift
Mark the moment with a special keepsake for the guest of honor.
 Buy decorations
Centerpieces, balloons, flowers, candles, guest book—place your orders.
 Order party favors 
Say thank you in a way that is unique (and even check out DIY options if you're crafty).
 Book decor rentals
Photo booth, chairs, linens? Time to book!
 Book lighting and AV services (if required)
Put a spotlight on all the festivities.
 Book a hairstylist 
Get your locks looking lovely with a pro hair stylist.
 Book a makeup artist 
Makeup artist can truly bring out the most beautiful you.
 Reserve hotel blocks for out-of-town guests
Make sure to put hotel information in your invitations so guests can stay in the know.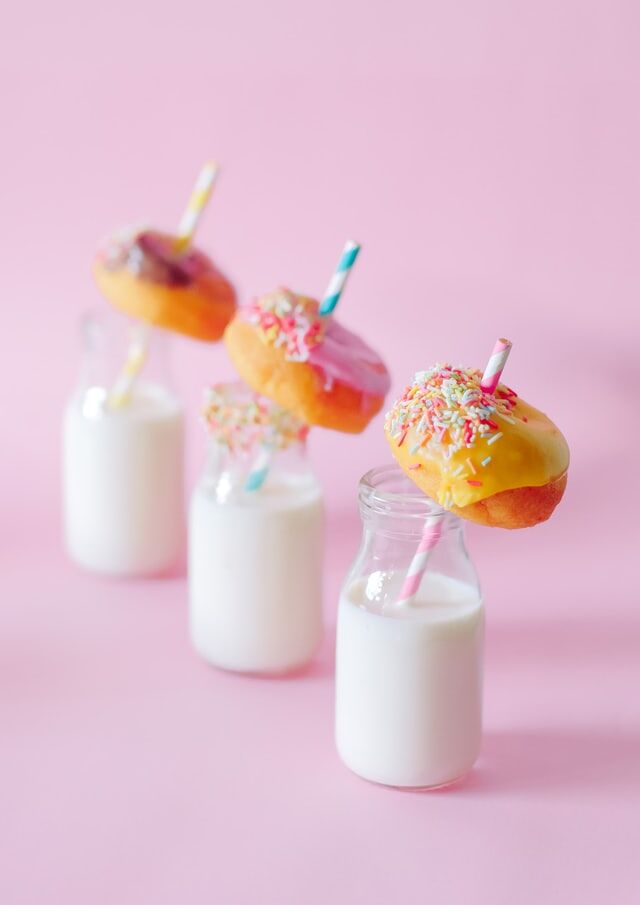 Photo: Lidya Nada / Unsplash
1 month before
 Finalize food menu
All your food vendors should be aware of any dietary needs or food allergies.
 Book a bartending or alcohol service 
If you choose to serve alcohol to adult guests in attendance,  now is the time to hire a bartender and decide on the drink menu. For a two- to three-hour party, the rule of thumb is to buy three bottles of wine for every four adult guests, three to four alcoholic beverages per adult.
 Order cake/dessert
Birthday cake, cupcakes, or donuts—you name it, your guests will love it!
 Order party favors
Say thank you to your guests with a unique gift (and even check out DIY options if you're crafty).
 Buy attire
Find something that makes you look and feel your best.
 Write speeches (if appropriate)
Get ready to make a toast! If you plan to give a speech don't stress yourself out by preparing it at the last minute. 
 Book transportation
Limousine, party bus, ferry? You name it, you can find it in our directory of transportation vendors.
 Plan parking 
Ensure your guests will have a place to park or provide public transportation information.
 Plan itinerary and music selections
Decide on the desired style of music for the event and communicate song selection and event timeline with the DJ, emcee or band. P.S. Here are 81 songs for your sweet 16 music playlist.
 Finalize guest list and call guests that haven't RSVP'd 
Give them a ring and remind them your big day is coming up. Notify all your vendors of the guest count and prepare place cards (if required).
 Finalize the event layout and decorations
Allocate your event space for mingling, dining, and dancing.
 Ask for help with set-up
Reach out to friends if you need extra help with the set-up.
 Notify neighbors
It's always wise to let your neighbors know that you're hosting an event at home.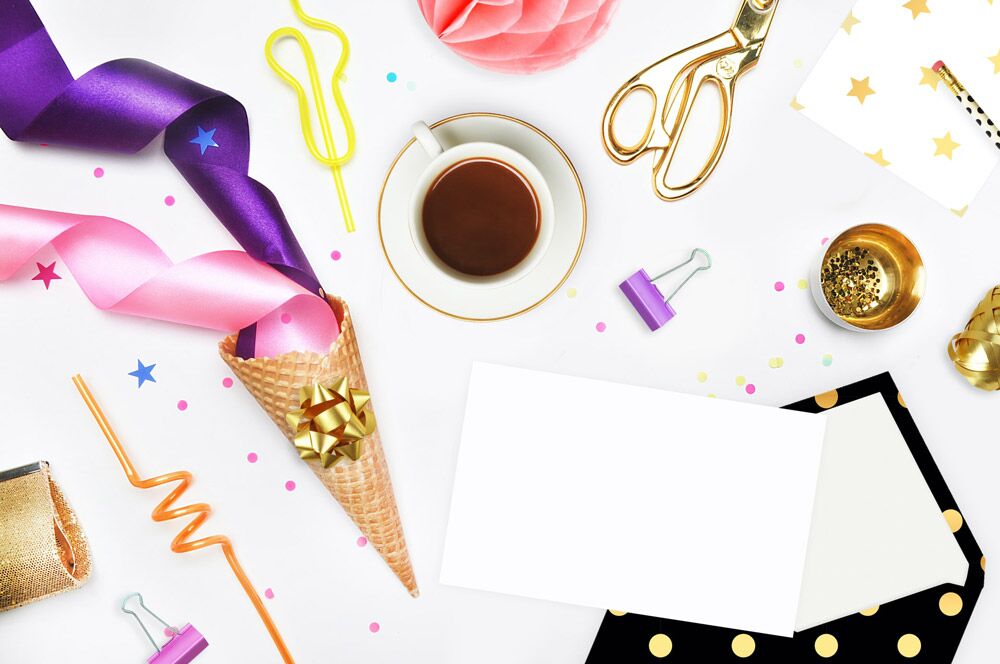 Photo: Kristina Evstifeeva on Unsplash
1 week before
 Finalize itinerary  
Make sure everyone knows what they're responsible for and the timeline for the party.
 Confirm details with all your vendors
Confirm all service providers working the event and provide the itinerary if needed. 
 Finalize transportation 
Remember to communicate time, place, vehicles, and if there are any guests with special needs.
 Buy last-minute essentials 
Shop for any last-minute beverages, food or supplies.
 Clean your home (if required)
Clean, clean, clean your home (if that's event headquarters) and arrange furniture.


1 day before - event day
 Decorate and setup
Decorate your home or drop off decor at the venue (flowers, place cards, menus, favors, the guest book, etc.). Guide any friends that are giving you a helping hand.
 Check-in with venue and suppliers 
Make sure all final preparations have been made and you've communicated the sequence of events and any other details. Be certain your vendor team is paid in full and don't forget to have cash on hand to tip.
 Set up a coat check 
Ensure you have a dedicated space for guests to put their coats, umbrellas, etc.
 Finish cleaning and cooking (if required)
If you are preparing the food, have most of this done the day before. Give the party space a once over.
 Display food and beverage
Put out wrapped snacks and appetizers that won't spoil one to two hours before your event start time. Unwrap and start serving after the first guest arrives.
 Smile. You're finished! 
Be ready to greet your guests. Take a deep breath, have fun and enjoy your hard work!
Find sweet 16 party ideas, venues, suppliers and entertainment on The Bash »
Pro tip:
Access and make your own copy of The Bash's FREE Sweet 16 Party Planning Worksheet to customize your checklist, plan your budget and keep track of your progress.