If your teen has a milestone birthday party on the horizon, like a sweet sixteen, you're probably planning on celebrating with an epic soiree. The first step to putting together any great party is finding a spot that suits their style and fits your budget. Whether they are obsessed with lofty, studio spaces, or love trendy eateries, we've got you covered with these awesome sweet 16 venues in LA.
No matter what size or style of event you want to throw, there is a Los Angeles party venue on this list for you. P.S. These also make for great bar/bat mitzvah venues or quince party venues, too.
Here are a few amazing party venues in LA for every type of teen.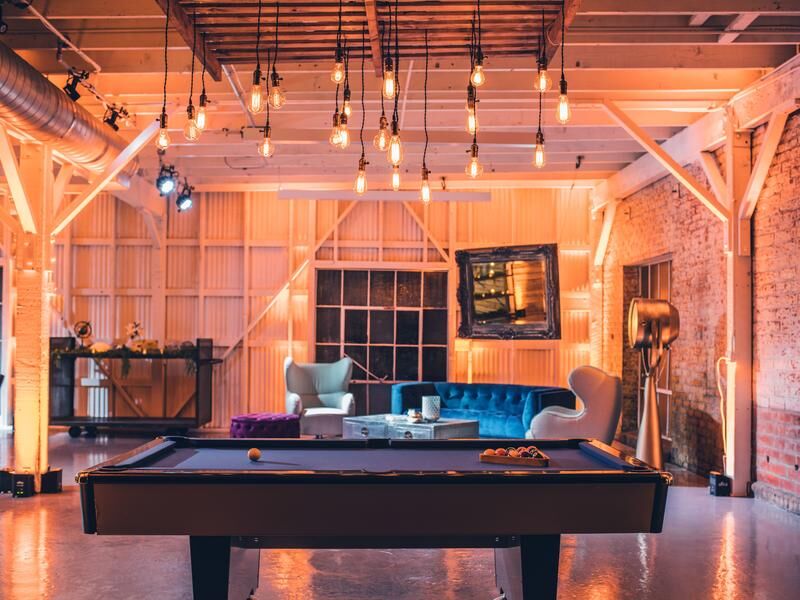 LA River Studios (2025 N San Fernando Rd, Los Angeles)
Located in the Los Angeles River Arts Corridor. LA River Studios used to be factory and has held onto much of its original charm over the years. Inside you'll find wood siding, timber ceiling beams, and antique furnishings and decor pieces that really take it to the next level, style-wise. It's the perfect mix of vintage and industrial chic, so if that's your style, it'll be totally up your alley. It covers 5,000 square feet of space and can fit up to 200 guests. P.S. thanks to it's size it's also great for events like weddings.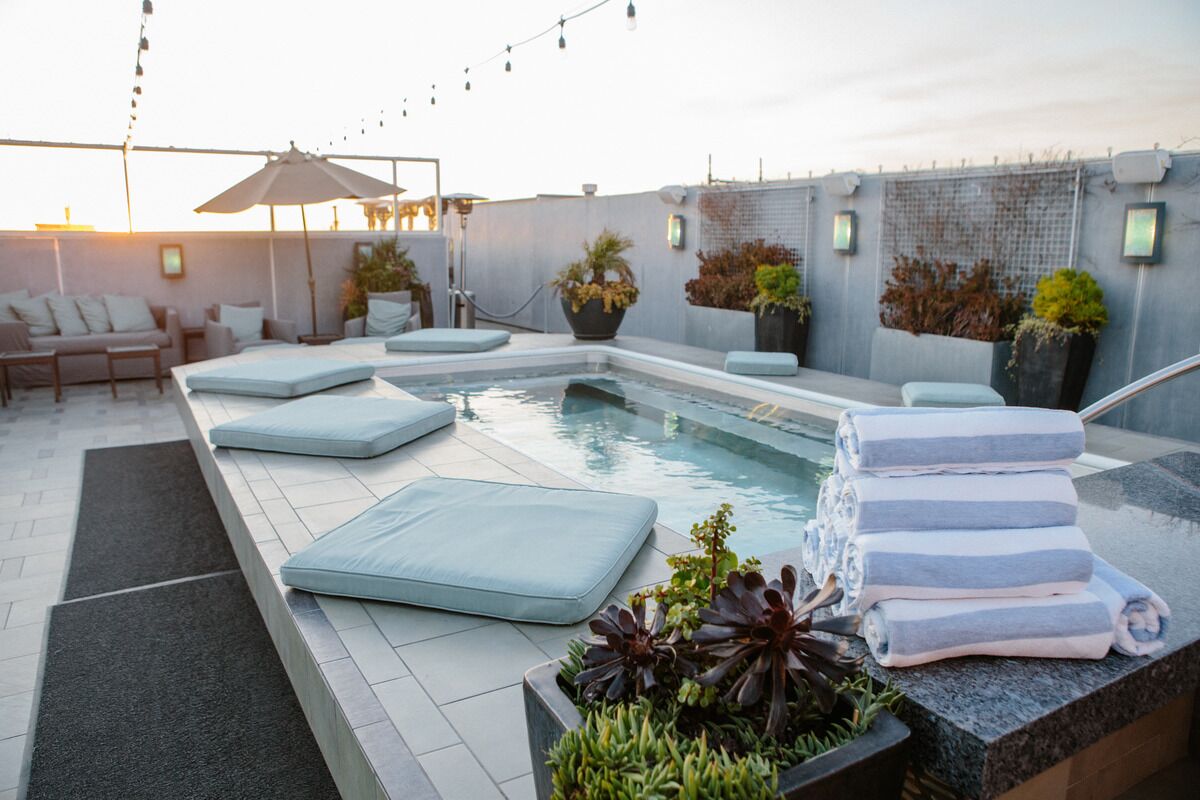 Shade Hotel Manhattan Beach (1221 N Valley Dr, Manhattan Beach)
If you want to make your party a pool party, you need to check out the Shade Hotel Manhattan Beach. It's decked out with patio furniture and parasols, which is pretty much the only decor you're going to need, besides maybe a flamingo floatie or two. The space itself is 950 square feet and can fit up to 92 guests, making it great for midsize parties. Oh, and if you love the hotel, but want a different style of venue, it's also home to the Green Room, the Zinc Shade Lounge, the Zinc Shade Terrace, and The Courtyard.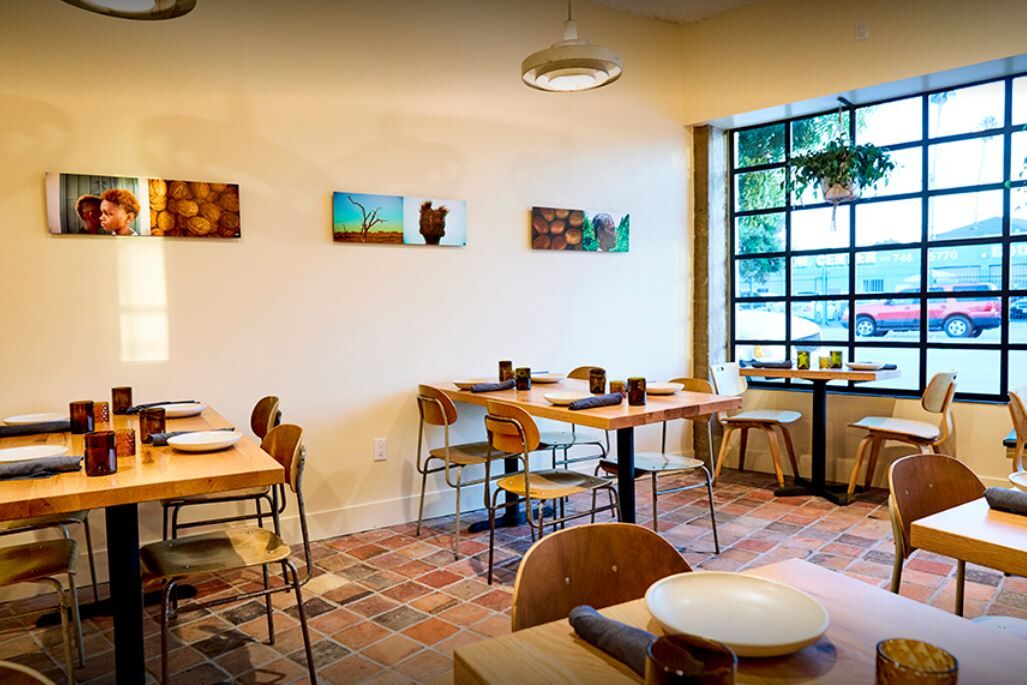 Alta Adams (5359 W Adams Blvd, Los Angeles)
Head to Alta Adams in Located in LA's historic West Adams neighborhood for a life-changing restaurant experience on your birthday. This LA party venue is truly one of a kind and feels a lot cozier than many of the loft and industrial spaces on this list. The space is warm and inviting and has both indoor and outdoor spaces (making it great for any season). It can accommodate parties between 10 and 120 guests, making it great for events big and small.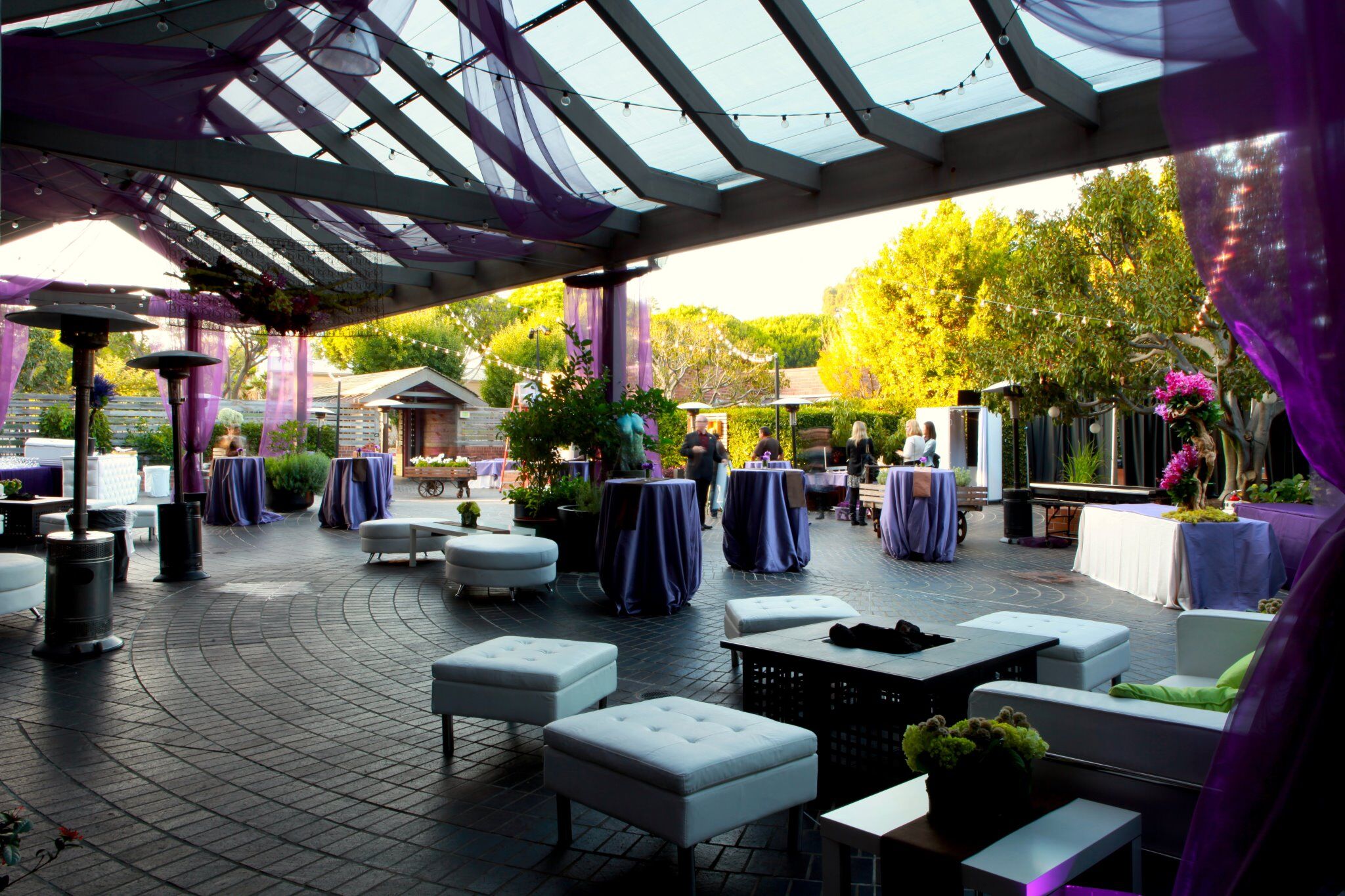 TIATO Kitchen + Venue (2700 Colorado Ave, Santa Monica)
TIATO Kitchen + Venue has an absolutely beautiful terrace space that's perfect for anyone who's one the hunt for a gorgeous outdoor party venue in LA. Trees and manicured bushes surround it, so you'll feel closer to nature and farther away from the hustle and bustle of city life. The entire space 4,000 square feet and can fit 132 to 350 guests (great for weddings, too, thanks to its size). If you'd prefer an indoor space, the eatery also has ample space in its dining room!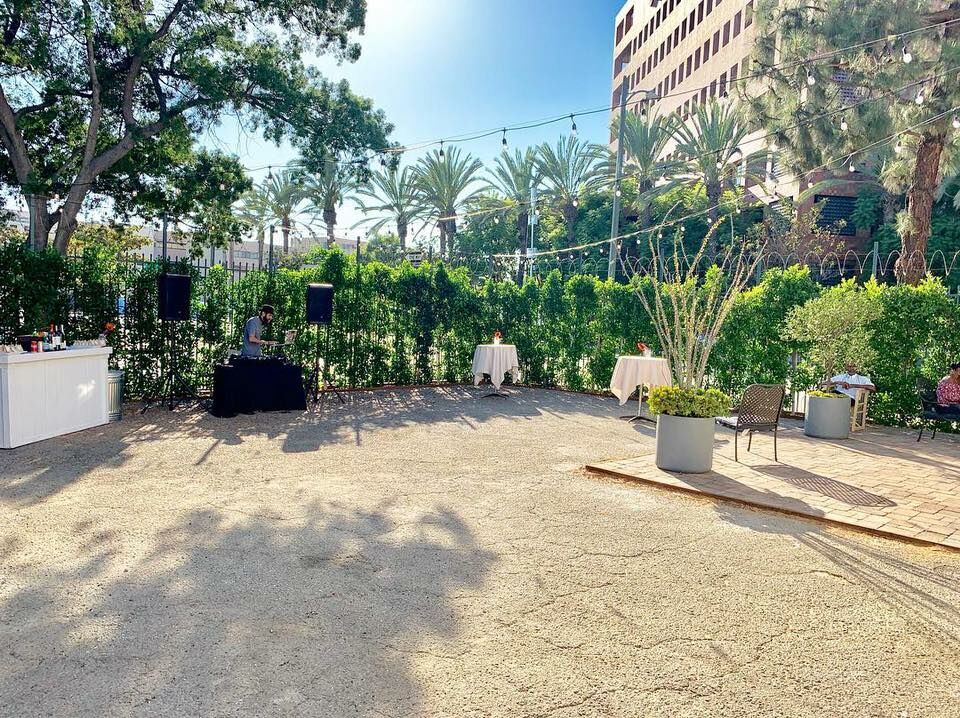 The Grand Courtyard (1353 S Grand Ave, Los Angeles)
Referred to as a "hidden gem," The Grand Courtyard is a versatile event space located in Los Angeles. The 2,200 square foot indoor facility is intimate with features including a mezzanine and courtyard. Use The Grand Courtyard as a blank canvas to creatively bring your teen's 16th birthday celebration to life. Able to accommodate up to 200 guests, the space can be used as a dance floor, set up with tables, or both!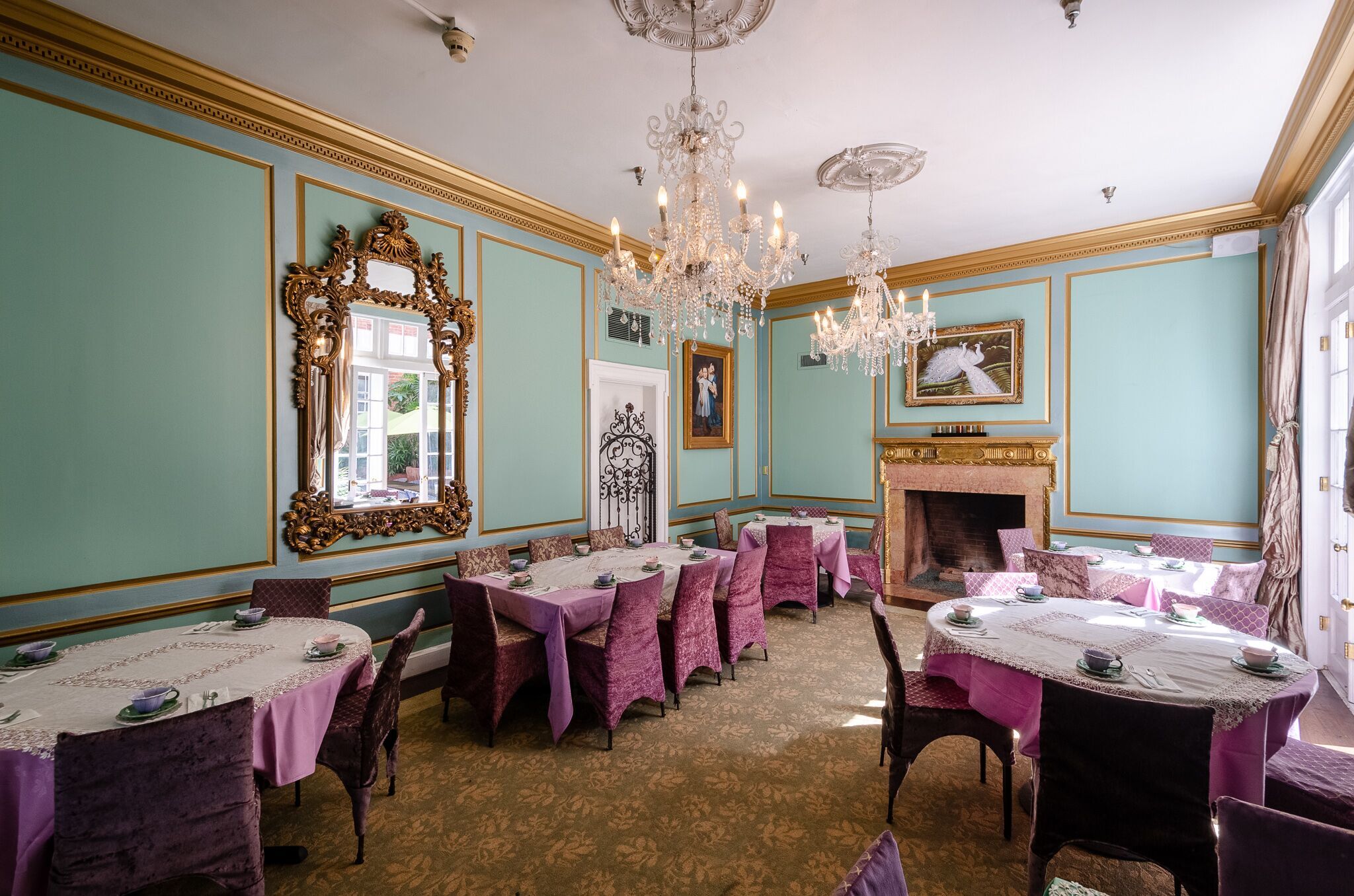 Madeline Garden - High Tea Room (1030 E Green St, Pasadena)
Ring in sixteen with an afternoon of high tea at Madeline Garden. This small and intimate setting can accommodate up to 30 guests with a range of different seating options. Enjoy the mint green and gold walls accented with ornate crystal chandeliers for a whimsical sweet 16 party. Open the french style doors to allow in natural light, or take a stroll out to the beautiful garden. This party venue in Los Angeles is classy, unique, and elegant making everyone feel like royalty.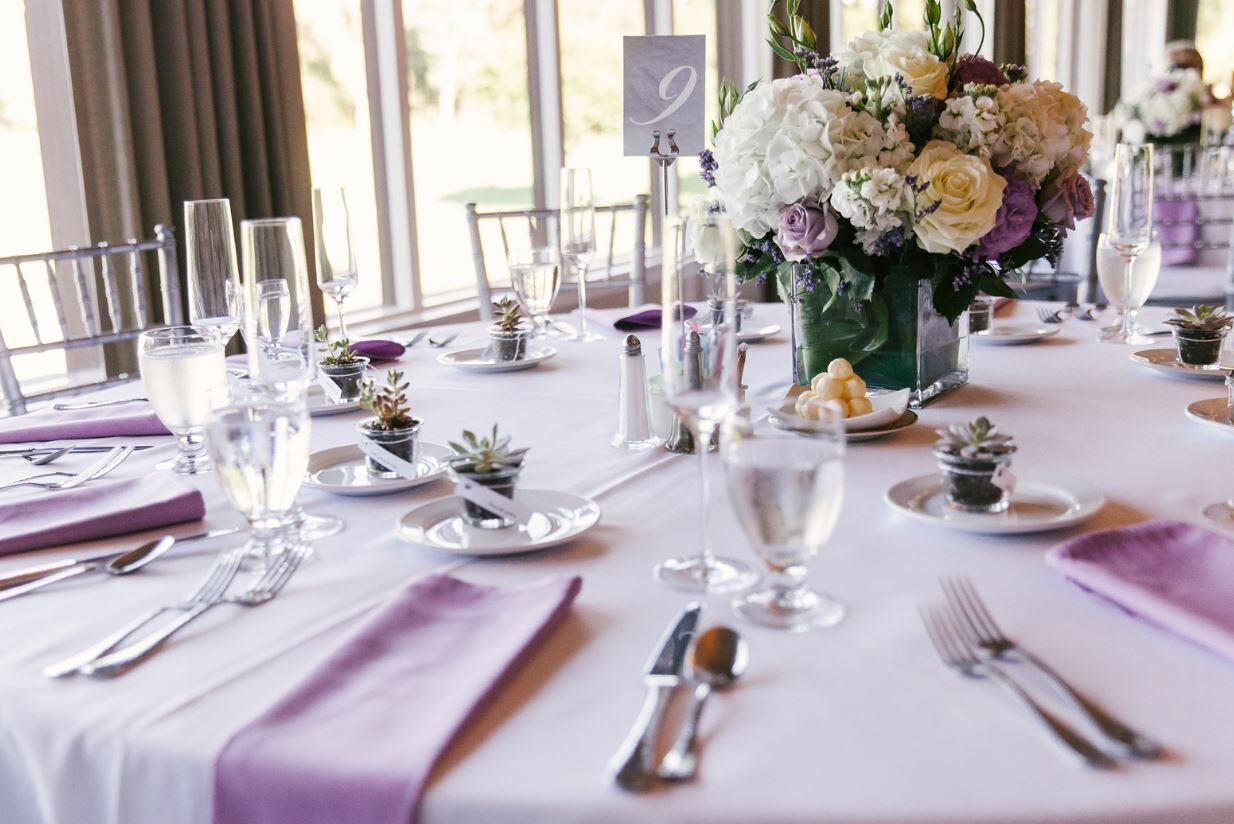 Friendly Hills Country Club - Lower Level (8500 Villaverde Dr, Whittier)
This isn't your typical sweet 16 venue, Friendly Hills Country Club - Lower Level spans about 4,000 feet, can accommodate up to 220 guests, and has floor-to-ceiling windows showcasing the beautiful grounds of the country club. This newly renovated location offers a ton of natural lighting as well as a warm color palette that easily matches any party theme. 
Not only will this location fit any aesthetic, but it also comes equipped with a full catering service that offers a number of regional cuisines and dietary accommodations. Work with members of the event staff every step of the way including setup and cleanup to help bring the vision of a sweet 16 party to life.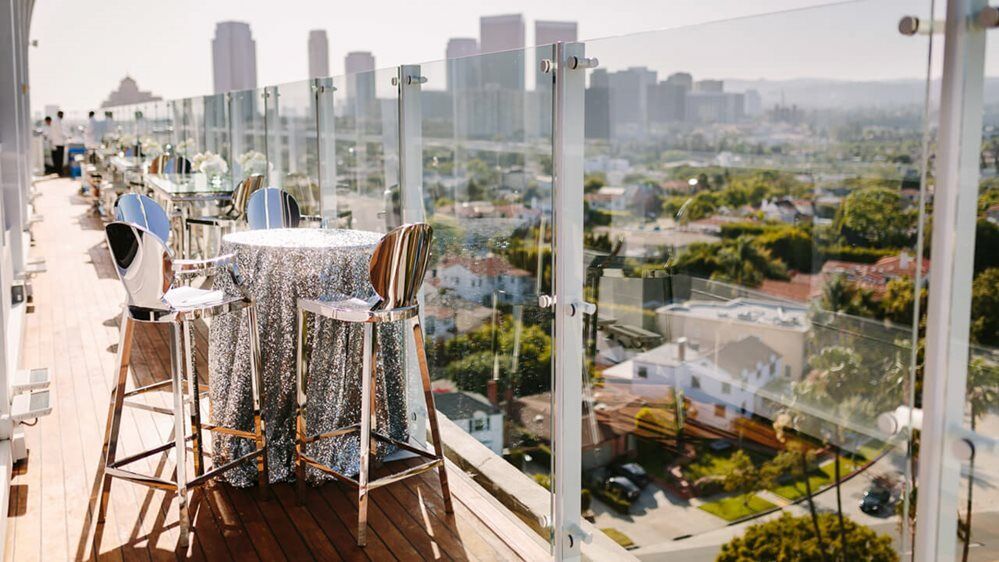 Mr. C Hotels - Starlight Room (1224 Beverwil Dr, Los Angeles)
If you think you've seen Los Angeles before, wait until you see the breathtaking, panoramic views from Mr. C Hotels - Starlight Room. From the 12th floor, the Starlight Room overlooks all of the city and sometimes views of Santa Monica beaches can be seen. This sleek hotel is extremely versatile as it offers artistic, extravagant, and urban vibes to fit the personality of any birthday boy or girl. 
From adjustable LED lighting, a state of the art sound system, and the help of an event manager, this venue seems to have it all. Take advantage of the 5,000 square foot space to enjoy an intimate party of 30 people, or a large dance party of 350. This sweet 16 venue in LA is a one-of-a-kind space party guests will remember forever.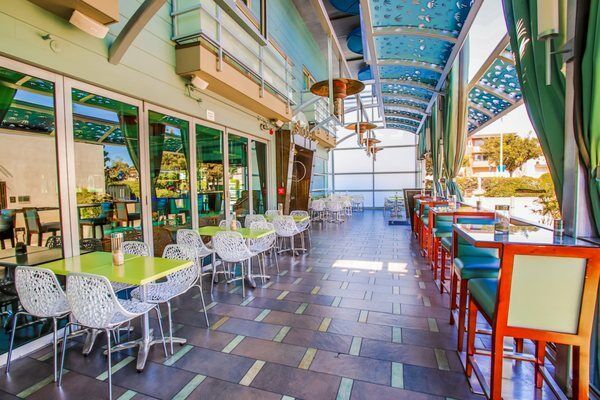 Shade Hotel Manhattan Beach - Zinc Shade Terrace (1221 N Valley Dr, Manhattan Beach)
This bright, modern, and airy space is a trendy venue for any sixteen year old. Enjoy views of the surrounding area from Shade Hotel Manhattan Beach - Zinc Shade Terrace's prime location. Fitting up to 47 guests, this event space ensures an intimate party with family and friends. 
Although at only 940 square feet, the Zinc Shade Terrace has a lot to offer. From catering services, to customizable seating arrangements, to state of the art lighting and sound systems, this venue is extremely versatile for a sweet 16 celebration in Los Angeles.
Find more sweet 16 venues in LA here on The Bash.