Back to profile
James Lent - Pianist and Entertainer Reviews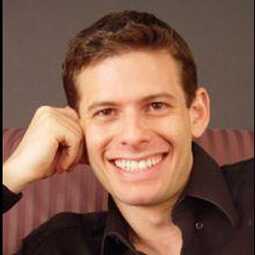 Avg 5.0 | 123 Reviews

Pianist from Los Angeles, CA

235 Verified Bookings
Starting at $200 per event
---
123 Reviews for James Lent - Pianist and Entertainer
Fundraiser•Reviewed on May 6, 2022•From Laguna Niguel, CA
James is an incredible pianist. We felt so lucky to have found him for this event. He didn't pull out sheet music once the whole night. It was absolutely amazing to watch. I wish we could post a video! You would be sold.
Funeral•Reviewed on March 3, 2021•From Hollywood, CA
James and a singer recommended by him, Elise Carver, are wonderful. Unfortunately it was a sad occasion, but they were on time, respectful and accommodating. The music was lovely, They are talented. They even learned new songs for the funeral at the request of the family. James was also super easy to work with and very responsive, which, as a planner, I appreciated. The music flowed naturally and there weren't long breaks when James was supposed to be playing. I would highly recommend James (and Elise if you need a singer too) and fully intend to use them again.
Private Party•Reviewed on September 13, 2020•From Camarillo, CA
Wonderful performer! James is very professional and engaging with his audience. He was also able to accommodate all of my requests! Definitely will be hiring him again!
Private Party•Reviewed on May 20, 2020•From Los Altos, CA
Wow! What a wonderful evening made special by a virtual private concert with James. My husband and I thoroughly enjoyed the experience and James left us spellbound with his skill and artistry. We also loved the opportunity to chat with James about his craft. We can't wait to hear him play again in person! Highly recommend this for anyone who loves music and gifts outside the box during shelter in place!
Graduation Party•Reviewed on June 22, 2019•From Dana Point, CA
James was absolutely amazing!!!! He made our party a great success!!!! We would hire James in a heartbeat for future parties!!!!
Funeral•Reviewed on June 1, 2019•From Glendale, CA
James was extremely accommodating with music selection. His performance was absolutely beautiful. He arrived early and was professional in every respect. I would highly recommend this extremely talented pianist; he far exceeded expectations. Grab him for your event before some other fortunate soul does!
Private Party•Reviewed on August 27, 2018•From Los Angeles, CA
James was really fun, played all my requests, and had an incredible variety of music- my guests couldn't stump him! Amazing to find someone equally happy in pop songs, soft atmosphere music, and difficult famous piano works. Thanks James!
Anniversary Party•Reviewed on October 20, 2018•From Woodland Hills, CA
James absolutely lit up our event with his extraordinary talent and kind nature. Fielding all of our requests with ease, chiming in on melodies when it was clear we needed guidance, collaborating harmoniously with our diverse chorus of voices and personalities, he made my parents 40th Anniversary Celebration truly unforgettable. We love you, James!
Birthday Party (Adult)•Reviewed on March 5, 2017•From San Juan Capistrano, CA
James Lent was unbelievable and played our requests from jazz (Bill Evans) to Country (George Straight and Garth Brooks) to classical Latin music. We are family of musicians and where thoroughly impressed with his performance! I'd highly recommend him. Manuel J Ramirez CPA
Wedding•Reviewed on August 28, 2015•From Pomona, CA
James was awesome. I had asked for a special song for my wedding and he was able to play it. He is very professional and extremely talented
Rehearsal Dinner•Reviewed on April 18, 2015•From Malibu, CA
I cannot say strongly enough how pleased we were with James Lent. He is a true professional. He arrived in plenty of time so that when our guests started arriving really early, he was ready and simply started playing as if that was the time we had agreed on all along. Our guests commented on his talent and style. He gave just the right touch to the evening. The five stars for rating aren't enough. On a scale of 1 to 5, I'd give James a 25! I recommend him highly.
Wedding Reception•Reviewed on September 20, 2014•From Manhattan Beach, CA
Wow! We can't say enough about James! We had a cocktail party/wedding reception and booked him based on his reviews on gigmasters. He was exceptional, from communication before hand about songs we liked, arriving early, dressed professionally and gave an amazing performance. He brought two other instrumentalists to accompany him after playing by himself and that worked out so well. I received so many compliments on the music. He was very accommodating to requests for several songs, and was very skillful in playing around our "toasts". He is amazing and would use James again in a heartbeat!
Wedding Reception•Reviewed on October 19, 2013•From Palm Springs, CA
James was perfect for my friends' wedding. He came totally prepared and was a very good sport when we threw a curveball or two at him. He followed our group of tipsy non-professional singer adeptly and with good humor. He also graciously accepted our invitation to hire him for an additional two hours when the guests didn't want him to leave, which is the best sign of all.
Wedding Reception•Reviewed on September 28, 2013•From Malibu, CA
James was extremely easy to work with. It was a last minute idea I had, and James came through with a beautiful performance that will remain in our hearts forever! Thanks James!
Christmas Party•Reviewed on December 24, 2011•From Los Angeles, CA
James elevated our Christmas party at home to what seemed like a performance at Disney Concert Hall! My husband and I were so impressed by his enormous talent and his incredible lack of ego for someone so accomplished as a musician. He ranged from the most complicated pieces of serious classical to the jingle bells sing along variety with out skipping a beat! His enthusiasm got the whole crowd singing along (not easy in LA!!) and he was very happy to play any requests. He was prompt, organized and extremely professional too. We would recommend him to anyone who loves beautiful piano music and we will definitely be booking him in the future! Thank you James!!!
New Year's Eve Party•Reviewed on December 31, 2012•From Palm Springs, CA
All categories above are rated 5+++ for James Lent, His talent is unsurpassed and he has a great talent for rolling with whatever comes his way at a performance. We had a great crowd and they requested everything from difficult classics to songs like MUSTANG SALLY which he had never played but performed beautifully. I cannot say enough good things about James....about his talent and his versatility. He is a great talent AND a great performer. Our guests loved him!!! Thank you James!!
Graduation Party•Reviewed on May 11, 2012•From Los Angeles, CA
James is a true professional and quickly becomes popular with guests because his ability to move from one music genre to another is flawless. He's a good entertainer; excellent musician and very gracious! Thanks James!
Rehearsal Dinner•Reviewed on April 7, 2012•From Los Angeles, CA
Did a wonderful job that created just the right atmosphere for our family wedding event. Took requests, adjusted to different groups young and old as well as birthday moment for a 5 year old playing with him. We had high expectations and James delivered on all levels.
Birthday Party (Adult)•Reviewed on March 25, 2012•From Los Angeles, CA
Mr. Lent is not only talented but personable and able to adapt to the needs of host and guests. He's also versatile and his playing appears to be effortless. He is responsive to pre-booking questions and was punctual. He's turnkey so you can concentrate on other host duties. The party got rave reviews and a big part of the party was the music. No need to look further. Just cross your fingers he isn't otherwise engaged. If he is my advice is to have your party on another night.
Christmas Party•Reviewed on December 21, 2012•From Los Angeles, CA
James seems like a great guy, very talented, easy to work with and a super piano player
Christmas Party•Reviewed on December 25, 2012•From Placentia, CA
I hired James for my family Xmas party. We are a rambunctious bunch, so it's hard to keep us all focused on any one thing, but everyone noticed and was impressed by James' piano playing. I requested that James play classical and Christmas music to create an elegant ambience and he did just that. My relatives were asking if they just stepped into Nordstrom's, lol. That's a compliment for those who may not know. We sang Xmas carols around the piano and he did great playing to our mediocre singing. He even jumped in and sang a verse when we missed it. I would hire him again. Thank you! Yasmine
Celebration•Reviewed on September 3, 2011•From Newport Beach, CA
James is fantastic and I highly recommend him for your special event. We will contact him again every time we need a pianist in the future. He is very talented and handled special requests with ease. Very professional. A+++
Anniversary Party•Reviewed on May 11, 2014•From Santa Monica, CA
James and the female singer he arranged were the life of the party. The performance was perfect - just what we had requested. He was excellent in preparing a program that fit what we had briefly described to him. He understood our requests and fulfilled them better than we could have hoped for. It was a fantastic evening and we hope to have him return soon!
Anniversary Party•Reviewed on June 17, 2011•From Los Angeles, CA
James was absolutely professional from beginning to end for our anniversary gig. When we had to make an unexpected change in the placement of the piano, he quickly adapted and set up the equipment for our sing along with no fuss. Throughout the party the guests commented on how beautifully he played. He began with ambient music, covering a wide range of tastes, while the guests had cocktails and dinner, then switched to a sing along per my request. He brought his own projector to project the words so the guests would easily be able to follow along. James really made our party memorable and fun. Now I want to throw another party just to have him come play for us!
Thanksgiving Celebration•Reviewed on November 24, 2011•From Encino, CA
James did an amazing job for us on Thanksgiving. Our family can be loud and unruly at times and he dealt with it great. I received phone calls the next morning where everyone was raving about James! He made himself part f the family with his performance. I not NOT hesitate one minute to hire James again for any occasion. He has great energy.