Back to profile
Jason Love Reviews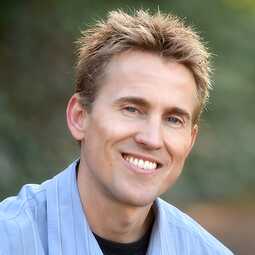 Avg 5.0 | 82 Reviews

Comedian from Thousand Oaks, CA

123 Verified Bookings
Starting at $250 per event
---
82 Reviews for Jason Love
Corporate Function•Reviewed on November 30, 2018•From Philadelphia, PA
Jason Love is one of the best comedians we've seen. He's quick on his feet and kept us laughing the whole time (while being clean). Everyone wants him back next year.
Fundraiser•Reviewed on February 17, 2011•From Pasadena, CA
We completely enjoyed Jason's performance. He was extremely funny. Our members were talking about jason's performance and how much fun they had. We highly recommend Jason for your events. He is extremely funny!!!!!!
Club Event•Reviewed on August 13, 2016•From Oakley, KS
Jason Love was excellent! He personalized his show to our crowd and was well prepared. He had our crowd roaring with laughter the entire time. A week later, people are still talking about his performance and how much fun they had. He was a perfect fit for our event! I've seen a lot of comedy acts over the years and Jason is one of the best I've ever seen. Book him, you won't regret it!
Fundraiser•Reviewed on December 15, 2018•From Malibu, CA
EXCELLENT show...! Jason does a great job..! He keeps the audience laughing...! A very fun comedy show. We will definitely use him again..!
Community Event•Reviewed on November 5, 2011•From Bend, OR
Jason Love was fantastic! He made our fundraiser for Big Brothers Big Sisters special. His Comedy was hilarious and appropriate for our crowd. We would hire him again in a second!
Corporate Function•Reviewed on January 16, 2019•From Camarillo, CA
This is the second time I've hired Jason and the second time I've been super impressed and had my group laughing so hard. Really enjoyed the jokes and songs. We had some kids in the audience so I appreciated the clean style as well. I've hired comics in the past and their performance was dampened when I asked for a G-rating. Jason had the whole house in tears, young and old! Can't wait for the 3rd one.
Community Event•Reviewed on August 6, 2013•From Salt Lake City, UT
This guy is quick and super funny. The audience ate him up. Most important, he made me look good for hiring him.
Corporate Function•Reviewed on December 1, 2018•From Austin, TX
Jason lived up to his reputation: He had 400 people laughing together, some doubled over. Really something to see. He was professional offstage as well. Couldn't have asked for more.
Birthday Party (Adult)•Reviewed on September 22, 2018•From Thousand Oaks, CA
I am so pleased with Jason Love. He is a funny, clean comedian. Very professional. Jason really knew his audience and all of my guests just can't stop talking about him. I will recommend Jason to everyone. Thanks Gigmasters. I am one HAPPY client and I LOVE Jason. Kathleen
Anniversary Party•Reviewed on December 5, 2018•From San Marino, CA
Jason Love made our parent's 50th wedding anniversary event a perfect celebration of them! He was able to entertain three generations with hysterical clean comedy! He asked questions of us before his show to make it all so personalized. I'm a hero with my whole family for hiring him. Thank you, Jason!
Fundraiser•Reviewed on November 7, 2015•From Manhattan Beach, CA
Jason is an amazing comedian. He knew his audience well and everyone raved about his performance! I would highly recommend having Jason perform at your next event. He is professional, accommodating and extremely funny!!
Community Event•Reviewed on December 20, 2018•From Beverly Hills, CA
I have put on a ton of events working with Jason was absolutely the best. He was professional in all communications even better in person. He engaged the people at my event kept them involved and entertained. He was Super in every aspect. He definitely had a major hand in making the event successful. Left out the best part or just saved it for last, he is super FUNNY. Thanks Jason Sincerely, Larry C
Corporate Function•Reviewed on April 30, 2016•From Albuquerque, NM
I just wanted to thank Jason Love for making our corporate dinner so fun and enjoyable. Many of my colleagues commented on how the comedy was the best part of the night. It was absolutely essential in making this a successful event. I will absolutely book Jason Love for future events and I highly recommend him for any occasion.
Holiday Party•Reviewed on December 9, 2016•From San Gabriel, CA
Jason provided our company the clean and fun entertainment we were looking for; heard only positive feedback from our staff.
Private Party•Reviewed on December 8, 2018•From Las Vegas, NV
Jason Love is a true professional. He showed up early and was very pleasant and easy to deal with. Jason's material was fun, polished, and appropriate for my audience, but I personally enjoyed his interaction with the crowd. I had rave reviews from my guests and many smiles. I was a bit nervous about booking someone through an online service, but I was extremely pleased and would definitely hire him again.
Birthday Party (Adult)•Reviewed on November 5, 2017•From Simi Valley, CA
AFTER booking Jason I faced many changing circumstances planning a 60th surprise birthday for my husband. I had to change venues/performance times at least three times. Jason rolled with the punches and adjusted to my needs; gladly answering all my queries and concerns. Very professional and very accommodating. I would HIGHLY recommend Jason. Not only did he cater the content of his performance to my husband but the interplay between him and the audience was exceptional and we had the BEST time. I can't tell you how many guest came up to me later to say how much they enjoyed the show - I'm STILL getting comments the next day. THANK YOU JASON for a memorable evening
Corporate Function•Reviewed on July 14, 2017•From Marina del Rey, CA
We booked Jason Love for a yacht party to celebrate our company for reaching a huge milestone, and he did nothing short of making this important event extremely entertaining and memorable! He was very quick witted, super talented, and knew how to tailor his performances so that it was relevant to our company's culture. A true comedian delivering a hilarious show.
Wine Tasting Party•Reviewed on February 9, 2018•From Santa Ynez, CA
Jason gave a fantastic, personalized performance to our wine club members! We will definitely be having him back in the future. Thanks Jason!
Corporate Function•Reviewed on July 6, 2015•From Houston, TX
I can't say enough about Jason Love. He flew out last-minute despite his busy schedule, showed up prepared, worked clean, and oh yeah -- got a standing ovation. We are definitely having him back next year. This guy is a true professional.
Corporate Function•Reviewed on December 3, 2016•From Del Mar, CA
I booked Jason for our Holiday Party and I'm so glad I did. He was responsive, professional, and most importantly, he was hilarious! He had asked for some info on the company and any important peeps that he could poke fun at (never in a teasing way!) We had some hefty milestones this year and a lot of new leadership so he had plenty to work with. He was able to incorporate so much material about our company into his bit and had us all in stitches. That kind of personal touch really made the evening extra memorable. A handful of coworkers have already come up to me and praised his performance. Do yourself a favor and book Jason for your next gig! It will def be a hit!
Corporate Function•Reviewed on October 2, 2016•From Las Vegas, NV
We couldn't have asked more of a comedian for our gala dinner. Jason engaged the audience, played funny songs, and kept our attention the entire time. He did his homework and made jokes about the company without offending anyone. In all the years I've headed the events committee, I've never seen our employees so abuzz (even now, back at work). So yes, five stars and my full recommendation for Jason Love.
Private Party•Reviewed on January 29, 2011•From Sherman Oaks, CA
Jason was very professional and personable! His act was very funny and all my friends loved him and said so! I would hire him again for sure! Rory Smith
Community Event•Reviewed on June 24, 2015•From Spokane, WA
Jason Love is absolutely fantastic (and hilarious)! He was a big hit at our corporate event, and I would recommend him for all types of functions. He did his research before-hand and knew how to work our very diverse crowd. He was super cooperative, accommodating, and patient with me throughout the booking and planning process (which couldn't have been easy for him because I was a needy mess). Classy guy and a class act. Hire him! You know you want to.
Community Event•Reviewed on May 6, 2017•From Santa Barbara, CA
As advertised, Jason really brought the room together! He easily read our eclectic crowd and played the edges with just the right tone. Foster parents gathered together from our county were long overdue for a good time, and Jason delivered! I had multiple people coming up to me thanking me for having such a great entertainer. Thank you Jason, your comedy hit the bullseye.
Corporate Function•Reviewed on December 14, 2018•From Clearwater, FL
I have employed Jason in the past so I chose him again for our very successful event last night. He never disappoints!! He has clean comedy and does not offend the mixed audiences at my events. He is funny with describing and singing about some of his own real life experiences. One thing I really love about him is how easy he is to communicate with. Responding to my, sometimes quirky, requests was always timely. I would and will hire him again. I definitely recommend him.