Back to profile
RDavis Music DJ/MC & Live Music! Reviews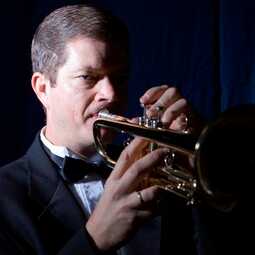 Avg 5.0 | 37 Reviews

DJ from Folsom, CA

68 Verified Bookings
Starting at $875 per event
---
37 Reviews for RDavis Music DJ/MC & Live Music!
Sort:
Birthday Party (Adult)•Reviewed on March 4, 2023•From El Dorado Hills, CA
Ron was super great! Hired him for my mom's 60th birthday party and he was a hit. Great music and great vibes.
RDavis Music DJ/MC & Live Music!:
Ty! It was a pleasure working with you to put on a great party! The photo booth album will arrive soon.
Wedding Reception•Reviewed on September 16, 2022•From Portland, OR
Ron was a complete professional. Although we anticipated a solid performance, we were pleasantly surprised by the attention to detail, intuitive engagement with our guests, and impressive horn accompaniment. We continue to hear from our guests just how charmed and impressed they were. We sincerely couldn't have planned a better experience.
RDavis Music DJ/MC & Live Music!:
Thank you! Truly my pleasure to meet you and your family and friends! Congratulations.
Anniversary Party•Reviewed on April 30, 2022•From Loomis, CA
Ron was the perfect choice for my in-law's 50th anniversary party! The song choices were on point and everyone enjoyed the live music mixed in. He was a fantastic MC and an incredibly talented musician. He kept the party going for hours and that speaks volumes since the crowd ranged from 8 to 80. Thank you Ron for helping to make their special night memorable!
Wedding•Reviewed on October 14, 2017•From Nevada City, CA
Ron Davis made the wedding a fantastic party. Very professional great music really fun lights and a great speaking personality. He kept the party moving. I would hire him again.
RDavis Music DJ/MC & Live Music!:
Thank you Robine! Always a pleasure to work with wonderful clients. Hope to see you soon. Company party?
Christmas Party•Reviewed on December 3, 2010•From Brentwood, CA
Ron was absolutely amazing and truly talented. Perfect timing and knew exactly how to read the audience as well as accommodating to our theme and plans. I would highly recommend him to anyone wishing to have a great party. He truly made our party a huge hit. All the guests just loved his music and style. Thank you Ron!
Celebration•Reviewed on October 22, 2008•From Carmichael, CA
Ron at High Class Brass was the emcee for my event and he was wonderful! His professionalism was comforting and he exceeded my expectations. He came to the event right on time to set-up and his equipment was top of the line. I have never met someone who could wear so many hats (and wear them all well). He played jazz tracks at the beginning and played along at different points with his horns. Then, he got on the microphone and emceed the whole event. When I had last-minute changes to the script, he adapted with ease. Everybody who attended really enjoyed his performance and I'm still getting emails asking for his name. I would book him again for sure!
Wedding•Reviewed on September 6, 2008•From South Lake Tahoe, CA
Ron is awesome, period! There was nothing about him that we didn't enjoy, he played excellent music as well as mixed the evening's songs superbly. We will use him over and over again for our future events!
Birthday Party (Adult)•Reviewed on August 2, 2008•From Reno, NV
I hired High Class Brass to play at an outdoor BBQ Surprise party. This was my first experience in hiring a DJ and I was a bit unsure. High Class Brass contacted me immediately and stayed in touch with me prior to the event. He arrived one hour prior to the event to set up and was very professional. During dinner he played the trumpet along with soft dinner music and later a great mix of classic rock. My guests complimented me several times on the DJ and I thought he added to our evening tremendously.
Wedding•Reviewed on May 31, 2008•From Stateline, NV
AWESOME! Ron truly made our wedding magical! His ability to play horns during the ceremony and sax during dinner was outstanding, and just as we wanted it! He truly customized his services to meet our request, and made our wedding PERFECT!! Thank you, Ron for your wonderful communication, talent and services. We will recommend you to everyone we know, and we appreciate you very much!!! -Love, Meredith & Luke Jones
Corporate Function•Reviewed on December 14, 2007•From Sacramento, CA
Roy did a fabulous job at capturing exactly what we were looking for for our corporate holiday party. He played along with some great jazz songs during cocktail hour and dinner, played a fun Name That Tune game and great dance music afterward. I was very impressed! I will definitely recommend High Class Brass to people in the future.
Wedding•Reviewed on November 10, 2007•From San Francisco, CA
Well, we had an interesting situation. The DJ we had hired for our wedding bailed out a week prior to the wedding, so we sent out a mass email trying to find a new DJ. Our biggest concern was that the wedding would be a multicultural celebration which would call for both traditional American music mixed with Armenian and Arabic music. Well, High Class Brass came through in shining colors. I put together a couple of CD's with my favorite Armenian, Arabic, Greek, and American songs and they were able to incorporate them into reception. So, needless to say, everyone had a good time and the mix of music got everyone dancing. And the live music he played was great!
Wedding•Reviewed on September 15, 2007•From Carmichael, CA
The entertainment was amazing. We had live music and DJ. Everyone was so pleased with the sound of the live performance. I could not have asked for anything better!!
Bat Mitzvah•Reviewed on September 2, 2007•From Middletown, CA
Ron showed high class, literally "HIGH CLASS" of performance. I'm highly satisfied with his services and will recommend him. In fact one of the guests already asked for his info!
Wedding•Reviewed on August 25, 2007•From Oakdale, CA
Ron was very professional. He was an excellent judge of the crowd and knew exactly what to play to get everyone on the dance floor. He played along seemlessly with the music which was a huge crowd pleaser. I would highly recommend him for any event.A++++
Wedding•Reviewed on July 15, 2007•From Incline Village, NV
Ron was FABULOUS!!!! We can't give him enough praise for all he did for us! He definitely went out of his way to make sure our whole event was as awesome as it could have been. He was amazing on the horns during dinner. He was truly funny during announcements (for the speeches and cake), and played all requested songs. He was completely professional (even when confronted by our unruly guest) He was just OUTSTANDING! On a scale of 1-10, he was a 12. - Colleen and Chris (July wedding)
Wedding•Reviewed on June 30, 2007•From Sonora, CA
Ron was amazing. He is very talented,professional,and accomadating. He is very good at directing and feeling out the croud. I couldnt have asked for a better D.J. He was very well recieved by everyone at my wedding.
Wedding•Reviewed on June 2, 2007•From Grass Valley, CA
Absolutely perfect! From our initial contact and culminating with the wedding, Ron's communication and performance skills were truly brilliant. He arrived on time, performed beautifully, and provided everything and more than promised or expected. A truly talented musician . . . even our uninvited neighbors have contacted us regarding how much they enjoyed his live music. The Wedding Planner Ron provided proved extremely helpful for organizing our timeline for the evening. And . . . the website link to music selections was easy to use, providing us an easy method for music choices. Ron's selection of music was outstanding and exactly appropriate throughout our lengthy dinner as well as for dancing later. Most importantly, he kept the volume level just right for our guests to enjoy the music and still carry on conversations easily. I highly recommend anyone considering a DJ to hire Ron Davis' High Class Brass. His combination of live music as well as recorded favorites was just outstanding. Rest assured, no one will be disappointed! Nikki Beilfuss
Wedding•Reviewed on April 28, 2007•From Stateline, NV
Easy to arrange, and excellent to work with.
Birthday Party (Adult)•Reviewed on March 31, 2007•From Sacramento, CA
Ron not only is a great DJ but a beautiful horn player. His price was the best and his service and professionalism was outstanding.
Wedding•Reviewed on March 17, 2007•From Carmichael, CA
After working with Ron, I will never hire a different DJ. He was incredible. His timeliness, professionalism and talent are unmatched.
Wedding•Reviewed on January 6, 2007•From Sausalito, CA
We had hired Ron for our wedding reception. By the time everyone had arrived Ron was ready and playing. He started the evening by accompanying his records with his collection of brass instruments. It really started a wonderful mood for the evening. As the evening progressed he kept the party dancing well into the late evening with a wonderful selection and arrangement of songs. People have and continue to remark on how much they enjoyed Ron's music.
Wedding•Reviewed on December 30, 2006•From Sparks, NV
This was the best DJ I have ever seen. I loved the live music that he played along with the normal music. Highly recommended
Private Party•Reviewed on September 10, 2006•From Rancho Cordova, CA
Ron was wonderful and just what we wanted in a selection of music... his ability to play a variety of instruments made our party a great success! Thanks!
Wedding•Reviewed on June 10, 2006•From San Francisco, CA
Absolutely the best choice I could have made. We couldn't believe all the great comments we got, not only about they're music, much of it live during cocktail and dinner, but the announcements were great too! I think he got a couple of other gigs out of this already. I know my sister wants him for her wedding next year. Great job!
Wedding•Reviewed on January 22, 2005•From Calistoga, CA
We couldn't have wished for a better JD for our wedding!