Back to profile
B.D. Lenz Reviews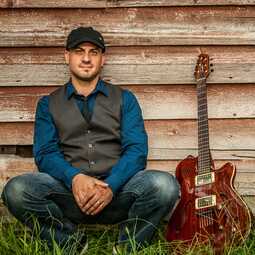 Avg 5.0 | 206 Reviews

Jazz Band from Jersey City, NJ

456 Verified Bookings
Starting at $400 per event
---
206 Reviews for B.D. Lenz
Private Party•Reviewed on September 16, 2022•From Howell, NJ
BD is an absolute must to add class to your event. He played solo at our event and people were blown away by his talent. He came prepared and professional and was amicable and easy to work with! So many people reached out saying they wanted him for their events due to his fabulous song selection and smoothness. Book him for your next party! Our shower was better because we had BD!
Birthday Party (Adult)•Reviewed on May 21, 2022•From West Orange, NJ
BD was fantastic!! The jazz duo was the perfect addition to our outdoor 40th birthday party, and our guests (and we) were impressed with their talent. They arrived early and were self sufficient, accommodating, professional, and friendly. We left the setlist up to them, and they did a perfect job reading the crowd and mood for 4 hours. Even indulged our 6 year old's request for an artist likely not in their wheelhouse. We enthusiastically recommend BD Lenz and hope to have the opportunity to team up again in the future!
Celebration•Reviewed on May 19, 2022•From Roslyn, NY
B.D.Lenz exceeded all expectations. He was the icing on the cake. He made our celebration that much more successful and enjoyable. His communication was excellent and very easy to deal with. I look forward to hiring him again. I highly suggest having him be a part of any party, or celebration that anyone might be having. B.D. Thanks again! Sammy
Bar Mitzvah•Reviewed on May 14, 2022•From Brooklyn, NY
Definitely call B.D. for your event! Working with B.D. was a true pleasure! He and the band were absolutely perfect for my son's Bar Mitzvah party with their feel, sound, attitude and deep repertoire of tunes that appealed to everyone. Rock, R&B, covers, jazz - everything, and all of the musicians were incredibly talented. B.D. was also very responsive and accomodating during our planning. I would definitely call B.D. for another future event - no question!
Wedding Reception•Reviewed on May 4, 2019•From Newtown, PA
We booked B.D. and his band for our wedding last month at Rose Bank Winery and they were absolutely AWESOME! B.D. was extremely professional and top notch from the very first interaction. We wanted to have jazz music as part of our event but also wanted a band that could play other things well on top of that. And that's exactly what we got! They did jazz music during the cocktail hour. Our guests loved it! During the reception they had everyone dancing. They also learned "I Love You (For Sentimental Reasons)" by Nat King Cole for our first dance. Thank you, Justin, for making that moment so perfect! Our guests had a great time! This band is truly talented!
Corporate Function•Reviewed on September 7, 2022•From New Hyde Park, NY
B.D. was fantastic to work with - he's definitely going to be my "go-to" for corporate event music requests. thanks BD!
Celebration•Reviewed on May 7, 2022•From Prospect, CT
They were amazing to work with, great entertainment & just all around a great time. We would definitely recommend them for all your parties!
Community Event•Reviewed on September 23, 2022•From New York City, NY
B.D. Lenz provided a wonderfully ambient experience for our event! They are extremely professional, responsive, and easy to work with. I highly recommend B.D. and his band! We will definitely work with them again in the future.
Fundraiser•Reviewed on April 22, 2022•From New Canaan, CT
This is my 2nd time hiring BD Lenz. The band is professional & knows how to read the crowd. Overall great talent & very accommodating. They put on an incredible 4 hour performance & a great group to be around.
Birthday Party (Adult)•Reviewed on February 20, 2022•From Huntington, NY
Absolutely outstanding!! I hired B.D. Lenz and band members for my husband's 40th surprise party and it was a huge success! They were professional, extremely flexible, communicative, easy to work with and super talented! They jammed out to a variety of music (jazz, bossa nova, cover songs) and got everyone off their seats to dance. One of my guests enjoyed them so much, she's planning on hiring them for a future event. I highly recommended B.D. Lenz for your next party!!
Community Event•Reviewed on December 16, 2021•From Jersey City, NJ
B.D and crew were so professional, helpful, and talented! We loved having them at our rooftop holiday party - coordinating with them prior to was a seamless experience. Would highly recommend!
Celebration•Reviewed on September 14, 2017•From Cliffside Park, NJ
B.D. and his band are absolutely amazing!!! We were hosting a business cocktail party and asked for a jazz quartet (guitar, bass, drum, saxophone). The very moment when they started playing everyone was like "WOWWWW"... The music was good, the band was easy to work with, and I would highly recommend them. Hopefully we can work with them again in the future.
Christening•Reviewed on July 10, 2021•From East Meadow, NY
B.D. Lenz and his musicians were amazing. They were total professionals and some of the most talented musicians I've heard. I would have bought tickets to hear them play at a venue. They were also completely accommodating playing just about whatever we wanted or just mixing it up finding the perfect groove for the room. A number of my guests came up to me complimenting B.D. I cant recommend them enough. Whatever your event they will only take it to the next level.
Private Party•Reviewed on May 31, 2015•From Maplewood, NJ
Absolutely first-class experience with BD Lenz start-to-finish. Super easy communications - BD would get back to emails / calls quickly. Very accommodating - BD worked with us to make sure we had play list we liked. When weather turned outdoor bash to an indoor party for 100 people, BD and his band had no problem setting up inside and giving an amazing performance. Very professional every step of the way. Best part - wonderful music that our guests were raving about. Cool songs. Got the crowd dancing. If it weren't a Sunday evening we would have had them keep the crowd going more. Would love another opportunity to hire them. We highly recommend BD Lenz!
Private Party•Reviewed on October 8, 2022•From Allendale, NJ
Community Event•Reviewed on August 13, 2022•From Spring Lake, NJ
Awesome!
Wedding Reception•Reviewed on August 11, 2018•From Barrytown, NY
BD Lenz was great. He played acoustic guitar during our wedding ceremony, and then the whole band played during the cocktail hour and reception. Everything was great. Awesome, friendly, and professional musicians, nice coordination, on time, and most importantly everyone loved listening and dancing to their music! Thanks guys! You really tied the party together. --Michael
Labor Day Party•Reviewed on September 5, 2020•From Englishtown, NJ
The band Played a good variety of music. They were extremely upbeat & kept the guests engaged. I'd strongly recommend them for any event.
Wedding Ceremony•Reviewed on October 3, 2015•From Sparta, NJ
B.D and the gang were FANTASTIC from the start. We went to see them at a bar in western NJ and they were fantastic. Since the day we booked them to play our wedding, B.D. was one of the most professional, responsive & friendly vendors we dealt with! Let me tell you - he's worth his weight in gold. We can't wait to have another excuse to have a party and have B.D. play it! Thanks!
New Year's Eve Party•Reviewed on December 31, 2018•From Lakeville, CT
BD did a fabulous job keeping me informed with every detail months before our event. His group was amazing and we were so happy to have him and his group entertain our Guests at the roaring 20's party. Everyone was so pleased! Can't wait until next year!! We have also addedd his group to our recommended list for Weddings as several Guests were inquiring throughour the evening.
Wedding Ceremony•Reviewed on May 15, 2022•From Jersey City, NJ
He did a wonderful job!
Community Event•Reviewed on June 11, 2022•From Roselle Park, NJ
The entire band was professional and very talented. They were easy to deal with and performed as advertised. I would recommend them.
Celebration•Reviewed on November 1, 2020•From Plainfield, NJ
It was freezing and pouring - but B.D. Lenz played on like it was a beautiful, sunny day! We are so appreciative of that. He did a wonderful job and we had several customers ask if he will be coming back - for sure! We cannot wait to have an event in the future so we can witness another performance!
Birthday Party (Adult)•Reviewed on June 19, 2021•From Brielle, NJ
B.D Lenz played at my Fiancé's 30th birthday party and we couldn't have asked for a better experience! They arrived on time, were professional throughout, and most importantly, they sounded amazing. They truly made the event. I would highly recommend!
Anniversary Party•Reviewed on September 1, 2018•From Bronx, NY
B.D. Lenz and his group were fantastic for our party. We would hire them again for any event!! They made our party great, where several of our guests said it was the best party they have attended in years! Thank you!