Back to profile
DAVID PAYTON:#1 One-Man-Band & DJ! Reviews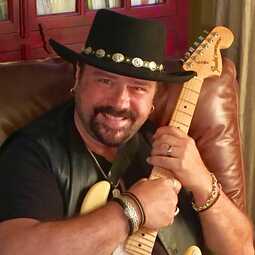 Avg 5.0 | 204 Reviews

Acoustic Guitarist from Marietta, GA

376 Verified Bookings
Starting at $350 per event
---
204 Reviews for DAVID PAYTON:#1 One-Man-Band & DJ!
Celebration•Reviewed on March 5, 2022•From Lawrenceville, GA
David was awesome! He was on time and prepared. He was great at reading the crowd and played all the right music. He is so talented and we would definitely hire him again and recommend him to all our friends.
Family Reunion•Reviewed on February 20, 2022•From Warrenton, GA
David was wonderful and provided the perfect background music for our family event. He played all of our requests, sounded fabulous, and made our event very memorable. Thank you, David. We really enjoyed having you!
Birthday Party (Adult)•Reviewed on August 21, 2021•From Seneca, SC
Wow, what a blast we had with David at my husband's 32nd birthday party! We began the night with a casual wine and cocktail hour which David created the perfect mood and ambiance for with his musical talents. As the night progressed our party took a turn I wasn't expecting (picture adults trying to breakdance/do the worm and dancing on tables) and David perfectly pivoted his performance to match and only further elevate the celebration- aka everybody had the night of their lives! Do yourself a favor and hire David for your next party to really elevate the event!
Christmas Party•Reviewed on December 11, 2021•From Jefferson, GA
David did an amazing job. He has talent!! We have a variety of personalities in our group. He had everyone up on their feet. I would definitely recommend him. So good!!
Corporate Function•Reviewed on November 12, 2021•From Dallas, GA
He showed up on time and ready to go. He was the life of the party and really saved the night from the chaos of everything else going on. I will be using him again and referring him to anyone who will hear me. If you are are thinking of hiring him you should and you wont regret it.
Club Event•Reviewed on June 20, 2021•From Cumming, GA
He was great. Our guests raved about his performance. He has a great variety of songs and was very upbeat.
Club Event•Reviewed on November 18, 2018•From Fort Mill, SC
David was AMAZING!!! He serenaded our guests all night long!! Everyone was talking about how great he sounded and his song selection was fantastic!!! It sounded like we had a full band up front!! His voice and guitar playing were unbelievable!!! We will definitely book him for future events!! We had people dancing and singing along throughout the store!! David made me look like a superstar for booking him!! Thanks, David!!! We can't wait to have you back!!!
Christmas Party•Reviewed on December 16, 2017•From Atlanta, GA
If you are looking to take your event to the next level, then you need to hire David. The entertainment exceeded my expectations by mile and the crowd at my party loved it. David was beyond accommodating and my guests did not want him to leave. If you are looking for a super entertainer who is also a super guy, then this is your man. Thank you David for making my party a success. I can't wait to hire you again next year.
Graduation Party•Reviewed on June 18, 2016•From Cumming, GA
David Payton is an amazing performer! If you watch/listen to him online, please know it does not signify how talented he really is. He is a must see and hear in person. In addition to his musical gift, he is polite, funny, completely agreeable and accommodating. My guests were all wowed by him as were we. I would highly recommend him to anyone for any type of engagement as I am 110% positive you will not be disappointed. David, you were incredible! Thank you again from all of us for making our daughters graduation party so much fun and the party of the year. It was a success ~ one that will be talked about for years to come!
Corporate Function•Reviewed on May 6, 2015•From Buford, GA
I am a perfectionist with very high expectations - and David exceeded them all !! He arrived in plenty of time to set up before our event and was very professional. He didn't have any crazy demands or any demands for that matter. He is a very talented musician with a great voice. He interacted with our group, let some of our employees come up and sing with him and even joined our group on the dance floor. No doubt we will be using his services again. HE IS AMAZING AND LOTS OF FUN!!!!!!!!!!!!! Belinda Ross Moore Stephens Tiller, LLC
Convention•Reviewed on April 3, 2019•From Concord, NC
We had David Payton at our event last year and the attendees LOVED him. Had him back for this year - and will for next year too! His music is amazing - and for us just the right blend of making the event more relaxed & happy - like a party - without making it hard to have a conversation. People were commenting throughout the time he played about how great he is. I recommend David 100%!
Wedding•Reviewed on July 25, 2015•From Dahlonega, GA
David was everything we hoped for; a very talented musician, easy to work with in preparation for the wedding, professional, accommodated our needs, was very personable with our guests and interacted with them throughout his time with us. Everyone loved him, as did my husband and myself! We would definitely use David in the future and were asked by several of our guest how they can contact him for future events. Thank you David! You made our day very special! Kathy and Don
Corporate Function•Reviewed on April 30, 2019•From Alpharetta, GA
We were so excited to get David Paxton for our entertainment for our 25th Anniversary Open House for the company I work for. We had a huge tent, tables and chairs set up outside, a catered dinner, two bars and tours throughout the evening. David started his set as people were getting off the buses, and played throughout the night. He had the right vibe going from the start and we didn't want him to quit playing when we were supposed to stop for the night! We were already thinking of ways to bring him back for another evening before he was finished that night! He's that good!
Birthday Party (Adult)•Reviewed on June 21, 2014•From Marietta, GA
David was amazing! He arrived with enough time to set up and was professional throughout the entire event. I received many compliments on our choice for entertainment and was asked by many of our guests 'Where did you find him??' Some guests have said they want to hire him for their upcoming events. Hire David Payton!! You won't be sorry!
Corporate Function•Reviewed on March 27, 2019•From Atlanta, GA
This is the 2nd time I've invited David to play for our company. Each time, we have had customers on hand. He is professional, easy to work with (in other words he is the last person you have to worry about when handling a large event) and his music is great. He is diverse in his selections and I will continue to use him as needs arise. I love his sound. He's a great choice for a successful event. Everyone loved him.
Private Party•Reviewed on October 14, 2017•From Midway, KY
If you are considering David for a gig my reply would be book him as soon as you can. What a talent! Can sing anything, and had comments from friends at our party, that he sounded better than the person that originally recorded the song. Was a pleasure working with David and will definitely book him again.
Anniversary Party•Reviewed on March 27, 2015•From Roswell, GA
Admittedly a perfectionist with the highest expectations, I diligently searched for months. David exceeded my every expectation. He is tremendously talented, has an extensive and diverse playlist, is a performer with style and charisma who instantly connected with my guests (ages 22-74) and was able to read the crowd at every moment. Working with David on the front end of the event was delightfully easy. He brings a certain calm when last minute party details are chaotic. He arrived early and stayed late. My guests are still raving about him! A TREMENDOUSLY powerful performer. One negative comment - if you don't hire him, you've made a mistake. He's the best.
Private Party•Reviewed on November 9, 2018•From Atlanta, GA
Best hire I've made on Gigmasters in a long time! David arrived early, stayed late and accommodated all of our specific song requests and needs for our event. I would not hesitate to hire him in the future and recommend him 100% for others. He is so talented and easy to work with. Thank you for everything, David!
Engagement Party•Reviewed on January 24, 2015•From Atlanta, GA
David was AWESOME! He was easy to book and communicate with. He was very attentive to what we were looking for before our party. He showed up early, got all set up and was ready to perform before his actual start time. He did not have any crazy demands and he played amazing music, has a great voice and we were thrilled with his performance. He even got the crowd going by joining them for a short stint on the dance floor. We will definitely be using him again and I honestly don't think you could get anyone better! Book him…you will have no worries, no regrets!
Birthday Party (Adult)•Reviewed on August 15, 2015•From ATL, GA
Couldn't have been more impressed. He played for my husbands 50th birthday party but there was quite a diverse mix of people there, young and old. He not only has a great song list to start with, he is amazing off the top of his head if you say...we want beach music...or... something like Brick House.. (sadly that happened). He had lost his voice by the end of the night and we never knew it until we were almost dancing on top of him...Super professionally and personally...and I can't wait to have another party just to have him come again! Janel Culhane
Corporate Function•Reviewed on November 1, 2017•From Alpharetta, GA
David was professional, on time, and perfect for the event. I am looking forward to using him again. It was easy listening and although I was running around doing other things, every time I tuned in, I knew I'd made the right choice for our entertainment. He is a great entertainer. I would highly recommend David.
Wedding•Reviewed on April 23, 2016•From Woodstock, GA
David is awesome! We had him play for the wedding and the reception. Love that he plays the guitar, but has the background music that makes it sound like a full band. He got the crowd going and onto the dance floor. My daughter and her fiancee sent David a playlist, and I think he played every song, plus others that were requested by guests. He is also a DJ, so he has the capability of playing any song the crowd wants to hear. He went above and beyond what we expected! We are so happy we used David, and would definitely use him again!
Wedding Reception•Reviewed on March 8, 2013•From Hephzibah, GA
David was a pleasure to work with!! He was very accomodating, fulfilled every request. No questions asked by him, just willing to do whatever you asked of him. Very easy to work with! He is extremely talented! The guests loved him!!
Birthday Party (Adult)•Reviewed on October 7, 2017•From Atlanta, GA
David is amazing!!! He has played for 2 parties and our guests are always thrilled to party with him. David is always early, organized and the life of the party.
Engagement Party•Reviewed on March 31, 2018•From Atlanta, GA
David was professional,accommodating,and gave us exactly what we needed for our party! His musical expertise covers a wide range and was perfect for us. I will definitely recommend and hire him again.