Back to profile
DAVID PAYTON:#1 One-Man-Band & DJ! Reviews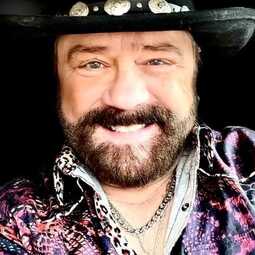 Avg 5.0 | 204 Reviews

Acoustic Guitarist from Marietta, GA

377 Verified Bookings
Starting at $400 per event
---
204 Reviews for DAVID PAYTON:#1 One-Man-Band & DJ!
Wedding Reception•Reviewed on June 6, 2015•From Buford, GA
David played at our wedding and reception a few weeks ago. From the prelude music, ceremony music, and reception music it was just fantastic. He played and sang during our cocktail hour and dinner, then DJ'd some dance records late into the evening. Everyone danced and had a great time. And David even got up and boogied with us - it was so much fun! I highly recommend David - he is incredibly talented and so much fun to work with.
Birthday Party (Adult)•Reviewed on June 20, 2014•From Acworth, GA
David Payton was awesome! I would highly recommend him for any venue. He totally engaged the entire party and made everyone have a great time! Thanks David!
Country Club Event•Reviewed on August 14, 2015•From Kennesaw, GA
Marietta Country Club really enjoyed David. His music was awesome and he kept the members out on the dance floor. Whether he was playing the guitar or playing music our members throughly enjoyed him. I would definitely use him again for another event.
Birthday Party (Adult)•Reviewed on October 4, 2014•From Atlanta, GA
David Payton is AWESOME. I highly recommend him. He was friendly, professional, talented, and super flexible. He motivated the crowd and stayed late when we asked him to.
Birthday Party (Adult)•Reviewed on May 27, 2017•From Cumming, GA
Another outstanding, truly unforgettable performance by David Payton! My mom's surprise party was amazing and will go down as this years best due largely in part to the entertainment we had. If you've not booked David for an event, you must as he will outshine any others you may have in mind! We are blessed to have found him, we are lucky to have booked him twice now and when the time comes, we will be back for more! Thank you David for an unforgettable evening and for helping to make my moms party so extremely special. You are a true talent and are one of a kind!
DAVID PAYTON:#1 One-Man-Band & DJ!:
Thank you Tara for such a wonderful review. You all were so kind and fun to work with. It was great to be a part of your mom's celebration.
Birthday Party (Adult)•Reviewed on September 14, 2013•From Hattiesburg, MS
David made my husband's birthday party! We had such a great time. David was professional, kind, attentive to our guests, ready with music during his breaks. I would have David at every party we do in the future. Our friends loved him and the music. Aside from the music, David was one of the nicest people I have met and would love him to stop by anytime.
Rehearsal Dinner•Reviewed on April 7, 2017•From Buckhead, GA
David is an incredible musician! He has such an extensive playlist and every genre sounds phenomenal He was wonderful to work with and we will definitely hire him again for any future events! All of our guests enjoyed his music immensely and commented on how talented David is! He made our dinner feel more like a celebration - he's fantastic and we are so glad that we found him! Looking forward to going to hear him play again soon!
Birthday Party (Adult)•Reviewed on January 7, 2017•From Jacksonville, FL
David was amazing! Not only did he drive down a day early so he could get ahead of an ice storm but he made the event! He was on the dance floor showing us how to do dances! I agree with other reviews that the video's don't truly showcase his talent. He has a broad variety of music that he can play so he could really accommodate any event. He's so nice, too! Hire him, you won't be disappointed!
Wedding Reception•Reviewed on August 6, 2010•From Dahlonega, GA
David Payton is amazing! Our guests loved his music and his voice is also wonderful! He's an engaging entertainer, fun to listen to, and is able to read an audience quite well. Our reception went wonderfully and part of that was due to David Payton as our entertainment. He's professional, prompt, and above all an amazing talent, far better than any performer I've seen at a wedding reception. If you want your guests to have fun and have your guests walk away saying how much they enjoyed the evening, make sure you book David Payton!
Celebration•Reviewed on December 31, 2016•From Washington, GA
David is great! He plays to the crowd. I would highly recommend him for any event.
Christmas Party•Reviewed on December 13, 2014•From Atlanta, GA
David Payton is the best. He keeps everyone entertained and engaged in the party. We have enjoyed his performances at many of our events.
Rehearsal Dinner•Reviewed on May 26, 2017•From Buford, GA
David was awesome, he brought a ton of energy to the party and was great entertainment.
Corporate Function•Reviewed on November 1, 2014•From Buford, GA
I hired David Payton, though GigMasters, for our corporate reception and dinner. When I booked David, I was a bit unsure of what to expect. Everything was smooth booking and paying through the website. Absolutely painless. On the day of the event, David was prompt, set up and ready to go for our function. His talent and professionalism, blew me away. He was the best choice I feel I coudl have made. Our guests loved him, as well. Great voice, nice collection of music and overall great experience.
Rehearsal Dinner•Reviewed on May 2, 2013•From Lawrenceville, GA
We hosted a rehearsal dinner for my son's wedding. Most of the guests were from out of town, and the two families were not well acquainted, but David's entertainment style got everyone out on the dance floor, and by the end of the evening everyone was feeling like they had known each other forever. I would recommend David as your entertainer for any event. He is prompt, professional, and very, very talented!
Wedding Reception•Reviewed on October 25, 2014•From Tiger, GA
When we were looking for someone to play at our wedding, let's just say we were looking for one thing - Cheap. We had already blown most of our budget and had hardly any to spend. Then we found David. He wasn't very expensive and got great reviews. I decided to give him a try, and thank god I did. He was just awesome. David was very flexible with our requests and had the crowd dancing the whole time (he even came out and danced with us!!). He knew exactly what songs to play at the right time. If you are looking for a great time for a relatively competitive price...GO WITH DAVID! Trust me....THANKS DAVID!
Birthday Party (Adult)•Reviewed on September 21, 2013•From Cumming, GA
DAvid Is the ultimate choice for private parties. Do yourself a favor and make sure you book him early.There is no reason to waste time trying to find anyone else. All attendees at my party raved on his talent and professionalism. I know 100 % he will be first call I make at any other fuctions I have including business Finally I will state that his pricing Is far off base in the fact that he only charges half of what he should be for the value he offers Thanks David for the great time and look forward to the next one
Convention•Reviewed on October 2, 2014•From Biloxi, MS
Our group of 80 human resources professionals and their guests thoroughly enjoyed David. The conference committee made a change in David's assignment instead of playing for a catamaran cruise he was in the ballroom entertaining between cruises. He was great with the change. He had a really good rapport with our people. I would highly recommend David. We would definitely have him at another event. We have conferences 2 times a year normally in Louisiana or Texas. This particular conference was in Biloxi.
Festival•Reviewed on November 6, 2010•From Woodstock, GA
David was FANTASTIC! Very professional and very talented! Our vendors thoroughly enjoy him every time he's been at our outdoor Market! He's gracious in accepting requests and played a wide variety and selection of music! We look forward to having him again!
Wedding•Reviewed on September 6, 2014•From Acworth, GA
David was fabulous...He worked with us on wedding music before hand....very accomodating. We couldn't have asked for a more professional, talented musician. I will certainly recommend him to anyone that asks!!!!
Graduation Party•Reviewed on May 9, 2015•From Sewanee, TN
David did a great job. He put on a wonderful show even though he wasn't feeling well. I would highly recommend him and would have him perform for other events for myself.
Community Event•Reviewed on June 1, 2013•From Woodstock, GA
This was the second time David performed at our neighborhood summer kickoff party. He did a great job entertaining the crowd and we received a lot of positive feedback from our members. We have already discussed having him come out again later this summer. We look forward to hiring David for future events.
Wedding Reception•Reviewed on October 9, 2010•From Dandridge, TN
In one word... AWESOME! We were so pleased with David's performance. With very little direction and conversation prior to the wedding, it was like David had known us for many years. He was very engaging, but not overbearing. He was very impressive with his music. His demo's do not do him justice. My reception was a huge success and David was a big part of that! All of my friends are even trying to figure out an event, so we can invite him again! I would highly recommend him for any occasion! Thanks David for making our day so very special!!!
Private Party•Reviewed on August 16, 2014•From Cumming, GA
David arrived early to get set up. He has an excellent voice and was fun. I liked how he asked me to tell him if he needed to be louder/softer in terms of volume (not all singers think about that). My crowd danced to his music (we had 35 people) and he also switched to DJ mode for us as my crowd wanted to dance to dance music towards the end of the night. He was fun and my crowd loved him. I will definitely hire him again.
Wedding•Reviewed on May 2, 2015•From Duluth, GA
He was fabulous. A great singer. He sang The Lords Prayer for my son's wedding and it was great. He had everybody up and dancing. I will recommend him to our friends and certainly would have him back to entertain at our parties
Private Party•Reviewed on July 31, 2014•From Atlanta, GA
David, Thank you so much for coming to our event and even more for being so accommodating with the weather and last minute changes! You were a big hit and everyone loved you!