Back to profile
Cindi Harwood Rose Reviews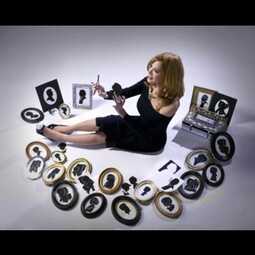 Avg 5.0 | 50 Reviews

Silhouette Artist from Houston, TX

81 Verified Bookings
Starting at $250 per event
---
50 Reviews for Cindi Harwood Rose
Wedding Ceremony•Reviewed on March 4, 2023•From Philadelphia, PA
We don't have ENOUGH wonderful things to say about Cindi Rose. She was THE "huge hit" at our wedding. When our venue failed us in every way possible, it was Cindi who came through for us & our guests in the biggest way possible! Even when our venue didn't accommodate Cindi as they promised- Cindi was a true professional & still made things work. So many of our guests raved about her! She made a lasting impression & we're SO very grateful for her presence at our wedding! Cindi is ALSO a true artist who works beautifully under pressure. Her cutting skills are outstanding & so is her craftsmanship. We Love & recommend Cindi as an artist, professional & amazing person!
Cindi Harwood Rose:
Thanks Emily, I truly loved working with you, and getting to know you and your husband, creative mom, friends. You are adorable, so fun, and your wedding wears great because everyone loves you! I hope to see you all again! Sincerely, Cindi.
Birthday Party (Kids)•Reviewed on February 20, 2023•From Flagstaff, AZ
A real talent. The real thing. Her stories about her years with Disney are fascinating. Love her work.
Birthday Party (Adult)•Reviewed on February 13, 2023•From Flagstaff, AZ
Cindi Rose is a great silhouette artist. Everyone really liked her personality and work. . A real artist. I definitely will hire her again.
Cindi Harwood Rose:
Thanks so much for in including me in your remarkable event. You were a pleasure to work with. I loved orchestrated the details, added into the occasion. You are a very evolved human, definitely people admire you.
Celebration•Reviewed on January 28, 2023•From Buckhead, GA
I am thrilled we hired Cindi for our event! She has great energy and is so pleasant with great communication skills. It was worth flying her out as I had other silhouettes before and honestly, their work was average in comparison and they where slower, and did generic work, almost unflattering. When you see Cindi's silhouette art, you will never hire anyone else. We had excellent feedback. I do think she is very spiritual and evolved and glows. She definitely is gifted. I won't ever hire any silhouette artist unless it is Cindi. You should not either
Cindi Harwood Rose:
I am honored you flew me out for your events. Thanks for the in-depth follow-up. I appreciate that you were so pleased with my artwork. That means the world to me. Sincerely, Cindi.
Private Party•Reviewed on January 25, 2023•From Houston, TX
Cindi went above and beyond for us. My children loved her. She has a warm, friendly personality. I will hire her again for other events. She was great and does the best silhouettes, freehand. It's amazing!
Cindi Harwood Rose:
Thanks! Your family is amazing! Your children, sisters, husband, parents, and grandmother! It was a pleasure to work with you. I can't wait to see your DIY art project of covering the mats with wallpaper , and hanging the silhouettes in your lovely home in the colorful rooms.
Private Party•Reviewed on October 14, 2022•From Dallas, TX
Cindi was a great hit at our party. She is extremely talented and very easy to work with. Really enjoyed having her at the party.
Cindi Harwood Rose:
Thanks so much. You had gracious guests. Blessings to you and yours. Cindi.
Wedding Reception•Reviewed on June 11, 2022•From Greensburg, PA
Cindi Rose is an artist in every sense of the word. From the way she conducts herself to the way she creates her beautiful silhouettes. She flew all the way from Houston to Pennsylvania for our 65 person backyard wedding. Just above and beyond. We are so incredibly grateful to her for these memories and for the beautiful silhouettes which we and our guests will cherish for the rest of our lives. If I could give more than 5 stars in every category I absolutely would. It was truly one of the most unique experiences of our lives. I have had calls, texts and so many beautiful remarks about her work. Thank you Cindi!
Event•Reviewed on March 4, 2022•From Austin, TX
Cindi was amazing! This event was for our sorority's mom's weekend, and she was a great conversationalist and crafted so many silhouettes. We brought her up from Houston and are go grateful for her commitment and talent.
Wedding•Reviewed on February 19, 2022•From Brenham, TX
Cindi was the absolute highlight of our wedding. Every single guest raved over her. Every. Single. Guest. Cindi delivered heirlooms and core memories for all of us. One guest burst into tears saying that it was the most special experience and gift they had every received. I wish there were more stars to give her <3
Cindi Harwood Rose:
It's was a pleasure to meet you! When you are in H Town I would love to introduce you to my attorney daughter and her attorney husband and see you too again. It was a beautiful wedding and you never stopped dancing!
Wedding•Reviewed on December 5, 2021•From Oklahoma City, OK
Cindi Rose is an amazingly gifted silhouette artist, who enhanced our daughter's wedding reception immeasurably! She was very personable, professional and made our night truly memorable. Her work is flawless, and there was a line waiting for their image all night long!! I highly recommend her for your next event!!!
Wedding Reception•Reviewed on July 9, 2021•From Charlottesville, VA
Working with Cindi was wonderful! She is SO talented, and has a great personality too! We and our guests really loved having her at our event, and we have had so many compliments on her work and on having such a traditional, unique, beautiful artistic element as a part of our wedding reception. We would ask her to perform again in a heartbeat! Cindi did silhouettes of our guests and us, and gave both guests and us a copy (ours went into a guestbook that guests signed...we love this so much more than a traditional guestbook). We love our silhouettes, and cannot wait to hang them on an accent wall in our home!!!
Private Party•Reviewed on August 1, 2021•From Conroe, TX
Cindi Harwood Rose is absolutely amazing. Her presence and talent exudes elegance and she elevates every event she is at. I highly recommend Cindi - her talent is very unique and makes the events she 's at so special.
Cindi Harwood Rose:
Thanks so much. It was a joy to work with you again. You organize such darling events. Your daughter is beautiful. Lessings. Cindi.
Birthday Party (Adult)•Reviewed on July 24, 2021•From Brookshire, TX
Cindy is the most special person. Everything she does is purely professional. She arrived early, set herself up independently, and wore the cutest silhouette dress with scissor barrettes in her hair. She did her famous silhouettes for a large group of adults with disabilities, and i have never seen them so patient, calm and happy! She talked gently to them and was able to do her art even if they moved a bit. She was conscious of covid, wearing her mask the whole time. Hiring Cindy was a beautiful choice, she is a lovely , friendly person with a good heart... Judy and Marc Herzstein
Cindi Harwood Rose:
Thanks Judy and Marc, It was a blessing to feel the happiness of the community of adults with varying disabilities, as well as the dedicated staff. Seeing everyone so pleased with their hand-cut portrait (with their name on it., most could proudly tell me), was a treasure for my heart too. It's reasons like this that makes me dedicated to continue the work I started as a teen, of creating lasting memories.
Wedding•Reviewed on December 12, 2020•From Bastrop, TX
My husband and I decided that we wanted unique wedding entertainment for our backyard micro wedding. Since it was an old, historic home in the heart of Bastrop, Texas, we wanted to make sure the artistry reflected that. I cannot express how pleased we were with hiring a silhouette artist for the event. Even more importantly, Cindi was such a joy to work with! She went above and beyond to entertain our guests and make them feel comfortable during times of COVID. The silhouettes were amazing and served as wonderful gifts. I HIGHLY recommend hiring Cindi Rose. She was extremely professional, friendly, and a skilled artist to boot. Thank you for everything.
Private Party•Reviewed on December 6, 2019•From Houston, TX
Cindi was excellent! I would highly recommend working with her.
Private Party•Reviewed on December 8, 2019•From Conroe, TX
Cindi was incredible! She made our party so special and unique ! We were thrilled to work with her and we'll be a repeat client for sure! You will not be disappointed by hiring Cindi.
Wedding Reception•Reviewed on November 9, 2019•From Wimberley, TX
I cannot tell you how fortunate we were to be able to book Cindi Rose! She is truly an artist. This is not just a hobby. Her talent and skills brought back fond memories for me of childhood Disneyland trips that included silhouettes. From beginning to end, she was always very professional. She was very responsive via email or phone and was so accommodating to all of our needs. She mingled effortlessly with all of our guests and always had a line waiting patiently to share her gift! The guestbook of silhouettes is such a cherished keepsake. You won't be disappointed!
Wedding Reception•Reviewed on November 2, 2019•From Branson, MO
Cindi was an absolute joy to have at our wedding reception! I was very impressed that she was willing to travel to Missouri from Texas for our event. Our guests were blown away by her talent... and a silhouette is definitely the coolest favor you can give! Her silhouettes were intricate and accurate... she even made us a "guestbook" filled with all the silhouettes she created throughout the night. Cindi was so sweet and stayed later for no extra charge! Highly recommend!
Cindi Harwood Rose:
Thanks so much. It was a joy to share your special day with you and I really thought you where and extra beautiful and loving bride.
Community Event•Reviewed on October 25, 2019•From Austin, TX
Corporate Function•Reviewed on July 30, 2019•From New Orleans, LA
Cindi was the hit of our event! People enjoyed talking to her, she was so friendly and personable. She is the best at what she does and people loved thier silhouettes. I cant's wait to hire her for another event!
Cindi Harwood Rose:
Thank-you Allyson, for the opportunity to work with you in NOLA! You did a wonderful job planning your event. I can't wait to work for you again. Cindi
Private Party•Reviewed on May 13, 2019•From Houston, TX
Cindi is AMAZING! Fun personality, easy to work with, very accommodating and most importantly: incredibly talented! She really made our event unique and our guests where blown away taking home such a special memento of the occasion. I plan to work with her again in Houston and other cities when I can and I'll highly recommend her in the meantime.
Cindi Harwood Rose:
I loved your clientele who loved your product which I did too! I do have photos up on cindi.silhouette on Instagram and Silhouettes by Cindi Facebook. I can't wsit to work with you in the future!
Holiday Party•Reviewed on January 25, 2019•From Austin, TX
Cindi was so wonderful! She came early, dressed in our event's theme, and dazzled all of the guests with her skills! She was also very patient while explaining to her assistant for the evening what the process would be. 10/10 would use Cindi again!
Community Event•Reviewed on January 21, 2019•From Houston, TX
Cyndi Rose is a very talented experienced silhouette artist. She was very gracious with the residents of the community, speaking to each of them individually as she cut their silhouette. Cyndi was very professional arriving early to set up and staying beyond her scheduled time to finish silhouettes for the residents. Cyndi has a wonderful personality and treats each person very special. I definitely would hire her in the future and recommend her to other organizations and communities looking for a wonderful unique experience for their programming, marketing and special events. Thank you!
Anniversary Party•Reviewed on January 16, 2019•From Dallas, TX
Cindi was great to work with! She showed up early to the event and was extremely accommodating to all of our requests. Plus, all of our guests/employees loved her work and interacting with her. Not only is she fast at what she does, she take pride in her work and her workspace. We would definitely recommend working with her!
Wedding Reception•Reviewed on October 14, 2018•From Scottsdale, AZ
We contracted Cindi as our silhouette artist for our wedding. She was a huge hit with our guests as it was a unique touch to our reception!