Back to profile
Peter Oprisko--Chicago's Singing Sensation! Reviews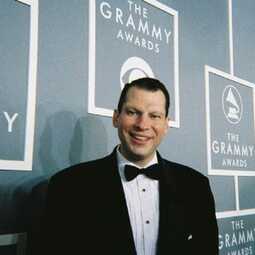 Avg 5.0 | 44 Reviews

Frank Sinatra Tribute Act from Chicago, IL

88 Verified Bookings
Starting at $700 per event
---
44 Reviews for Peter Oprisko--Chicago's Singing Sensation!
Sort:
Birthday Party (Adult)•Reviewed on April 22, 2023•From Rosemont, IL
We hosted a mid-sized family birthday party at a local restaurant. We could not have been happier with his performance. It was a challenging setting (dinner being served, small children playing, etc.) but Peter interacted with guests and worked the room with an easy going charm that kept everyone entertained. We were impressed by the care with which Peter crafted his set list, incorporating our guests favorite songs by Frank Sinatra and Dean Martin, and other artists that were timely from that era. We would definitely recommend Peter not only for his singing performance, but the respect and attention to detail he provided for the family. Ring a ding ding!
Wedding Cocktail Hour•Reviewed on August 20, 2021•From Elmhurst, IL
We had many seniors at our wedding and they loved the older songs he performed especially the ladies!
Wedding Reception•Reviewed on August 7, 2020•From Lincolnshire, IL
The most amazing singer. Everything what we wanted and more
Birthday Party (Adult)•Reviewed on July 28, 2018•From Joliet, IL
Peter was outstanding! His fabulous voice and the interaction with my guests was a HUGE success! My friends and family are still Talking about my party!
Christmas Party•Reviewed on December 2, 2017•From Saint Charles, IL
WOW! The real deal. Peter was amazing. Incredibly talented, professional, warm, and friendly. Nonstop compliments all night on how great he was! You won't regret hiring him! Thank you again Mr Oprisko!
Birthday Party (Adult)•Reviewed on March 16, 2017•From Blue Island, IL
Peter was outstanding. His attire was very professional. I Liked the way he worked the audience. singing was very good.The audience were senior citizens and could relate to that era, and participated in the songs performed. I would recommend Peter to others and use him again. I have several people wanting his contact information. The most important thing about Peter was the fact that my mother was highly PLEASED.
Birthday Party (Adult)•Reviewed on June 4, 2016•From Lemont, IL
Peter was sensational! His voice is beautiful and he is a comedian as well. He read the room perfectly and tailored his performance accordingly. We had guests from 22 to 85 years of age for my father's 80 the birthday and EVERYONE enjoyed the entertainment. Highly recommend Peter for your next event.
Birthday Party (Adult)•Reviewed on June 7, 2015•From Racine, WI
To all those wondering if they should hire Peter Oprisko, please let me give you my thoughts. I have a strong background in Public Relations and celebrity events in Los Angeles. I hired Peter to perform at my mother's 80th birthday party in the Milwaukee WI area. Peter exceeded my expectations and deserves all the praise and accolades I could possibly give him. His voice is exceptional, the real deal and when sings Frank Sinatra songs he is at a world class level. He is genuine and sincere and it comes across in his overall presentation. Don't even hesitate, he is a gem and you would be lucky to have him. I feel blessed to have found him.
Fundraiser•Reviewed on January 10, 2015•From Arlington Heights, IL
Peter was terrific. Very personable and easy to work with. The crowd loved him. Would highly recommend. Hope to work with Peter again.
Wedding Reception•Reviewed on June 15, 2012•From Elkhart, IN
For being a mixed crowd of younger and older people, Peter did a fantastic job of making sure everyone was having a good time! I don't think our dance floor was ever empty! Peter also did a wonderful job at being the emcee for the evening. If you like this style of music, Peter and his band is the way to go.
Birthday Party (Adult)•Reviewed on July 11, 2009•From Hickory Hills, IL
There is only one word to describe Peter...OUTSTANDING!!! Peter has an excellent voice and a wonderful personality! He made everyone felt like they were part of the show! I cannot find words to express how happy we were with Peter. We were talking about how great he was long after the party ended! We will find out where he is performing at public events in the future and definetly will make a point to see him perform again...and again and again!!! THANK YOU PETER!! YOU MADE OUR EVENING GREAT!!
Birthday Party (Adult)•Reviewed on November 2, 2008•From ATL, GA
I was amazed. First time ever booking a performer and I am glad I booked Peter Oprisko. He was easy and a joy to talk with. Our party turned out to be smaller than first thought and Mr. Oprisko made a solo trip for us-- he played to a room of forty like he knew each and everyone of us. Big sound, beautiful voice and a command and ease the lit our party on fire. I didn't want it to stop. Our party was very satisfied with his performance. Stars all around.
Corporate Function•Reviewed on July 9, 2008•From Crystal Lake, IL
Peter delivered an unforgettable experience for all 70 of my clients. I have been getting follow up rave reviews and thank-you's for such a great time and talented performer. It was extremely tough to follow Peter after such a great performance. We can't wait to book him again for our next event. 10 out of 10!!!
Community Event•Reviewed on March 30, 2009•From Oelwein, IA
Wow! what a wonderful evening. Peter was great, our audience loved him and are still talkiing favorably to their friends who didn't come. He lived up to all our expectations, and was a great addition to our Concert Series. People thought "old blue eyes" was really on stage. We will definitely be asking him back in the future. (His back-up band was superior)
July 4th Party•Reviewed on July 4, 2009•From Somonauk, IL
Peter was the perfect entertainer for our celebration! "Chicago's singing sensation is truly a showman, entertainer, and a tough act to follow!! 10 Stars for Peter!!
Club Event•Reviewed on November 21, 2009•From Naperville, IL
Peter was great, and very accomodating
Graduation Party•Reviewed on July 18, 2009•From Orland Park, IL
He made the party! Awesome performer, would definately recommend and would hire him again and again.
Corporate Function•Reviewed on October 18, 2008•From Forest Park, IL
Change all those 5's to tens! What a great performer! I would have him back at any time and recommend him to anyone. Fantastic! Cecilia Hardacker, Owner Two Fish Art Glass 708.366.6800
Birthday Party (Adult)•Reviewed on September 13, 2008•From Chicago, IL
Peter is a delightful entertainer, professional and accommodating. We would definitively consider him again for a future event.
Wedding•Reviewed on September 6, 2008•From Geneva, IL
Thank you, Peter for making my wedding so fun, classy and enjoyable!
Birthday Party (Adult)•Reviewed on July 4, 2009•From Barrington, IL
Peter was very professional! It rained and we were outside and it didn't even phase him. He has a wonderful voice and my father-in-law absolutely loved the show as well as the other guests. I would recommend him to any and everyone!!!
Corporate Function•Reviewed on September 3, 2008•From Rosemont, IL
I have absolutely no hesitation in recommending Peter Oprisko. He's the consummate professional and exceeded my expectations as a performer.
Private Party•Reviewed on August 30, 2008•From Lisle, IL
Peter was one of the reasons my husband's 60th B'day party was a HUGE success..He sang, mingled and even let my daughter and husband sing with him. My guests were in shock that he was singing and that it wasn't a CD. Peter was accomodating and classy. I would hire him again and I am assured that he will get many more jobs just from my party alone..Thanks Peter and don't give up singing..I will need you in a few years for my daughters wedding..Haha! Thanks..DEB
Birthday Party (Adult)•Reviewed on May 17, 2008•From Elmwood Park, IL
Peter Oprisko is FANTASTIC!!! He made my Dad's birthday an event to remember for everyone. His voice is so smooth, he's very professional and most of the guests thought they were listening to the original artist until they saw him in person. I can't say enough about Peter. He's sensational!! He feels like one of the family.. Thank you Peter!!!!! We will see you next year at my nephew's wedding!!
Restaurant Event•Reviewed on May 14, 2008•From Hazel Crest, IL
Peter Oprisko is absolutely one of the best performers in the Chicago area. He was extremely professional and just an outstanding talet. His voice is like velvet and his stage presence is mesmorizing. Our residents gave him a standing ovation and begged us to bring him back soon. We would highly recommend him. He gives 110 percent - you won't be disappointed! Cindy Schaefer Restaurant Director Waterford Estates