Back to profile
Heat of the Night Band Reviews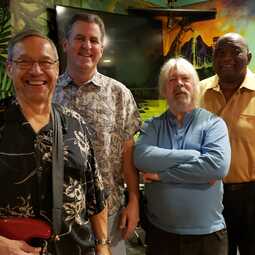 Avg 5.0 | 33 Reviews

Cover Band from Bedford, VA

44 Verified Bookings
Starting at $1,400 per event
---
33 Reviews for Heat of the Night Band
Graduation Party•Reviewed on December 20, 2009•From Boulder City, NV
Heat of the Night, they where great. Had a lot of people at our party compliment me on our choice for the band. Recommend them highly.
Birthday Party (Adult)•Reviewed on September 19, 2009•From Henderson, NV
IN THE HEAT OF THE NIGHT WAS A GREAT BAND VERY FRIENDLY AND PROFESSIONAL, WE WILL DEFINITLEY USE THEM AGAIN. GREAT MUSIC AND FUN.
Wedding•Reviewed on May 10, 2008•From Las Vegas, NV
My wedding guests were thrilled to hear all their favorite songs played live! Heat of the Night is a group of truly talented musicians. In addition, they were very accommodating, professional and FUN to work with. All of my guests complimented them and danced happily! They exceeded all my hopes and made my night very special!
Event•Reviewed on July 28, 2007•From Las Vegas, NV
they were great and accomodating they were asked to come on later and they did without asking for asking for anything additional. They even performed a couple of more songs for free.
Birthday Party (Adult)•Reviewed on October 13, 2007•From Las Vegas, NV
The band was excellent, professional, and really kept our party going. Very talented, and easy to work with. I had some reservations about hiring a live band versus a DJ for my party, but I am so glad I chose the band. I would hire them again without a doubt!
Private Party•Reviewed on February 15, 2008•From Las Vegas, NV
Great preformance! All the members were both very professional and personable. We hope to use them again some time in the future.
Corporate Function•Reviewed on December 10, 2007•From Henderson, NV
The vocalist had an excellent voice, and the audience loved the performance.
Awards Night Party•Reviewed on October 18, 2008•From Aztec, NM
Our members loved them and want us to bring them back!
Wedding•Reviewed on November 3, 2007•From Moab, UT
We hired Heat of the Night for our wedding band. Michael and the others did a great job with entertaining our guests!! Our venue liked them as much as we did. Thanks Heat of the Night!! Dan & Corinne
Event•Reviewed on April 6, 2006•From Laughlin, NV
We were thrilled by the performance that Mike Lee gave to our group. People walked up to me during and after the show and said, this guy is goooooood, where did you ever find him. On a scale of 1 to 100, (1= lowest, 100= highest) I would rate Mike Lee at 200. Great singer, very talented, and we will have him back next year and you can take that to the bank. If you can book this talent, sign him up, you'll be very happy you did. Dan Kalkauski, Event Planner Pacific Valves Senior's Group (208) 689-9201
Club Event•Reviewed on November 17, 2018•From Charlottesville, VA
I highly recommend the Heat of the Night Band to anyone looking for a versatile band. The music played was a hit for all people at the event from ages 18-65, and the music was good for dancing. The event was a formal and the band dressed appropriately and were very professional. All attendees of the event complimented the performance of the band. I strongly recommend the band and if I need a band for future events the Heat of the Night Band will be at the top of my list.
Heat of the Night Band:
Nicholas, Thank you and the UVA students and family for having HOTN as your entertainment for the evening, I'm so glad you all enjoyed the music and for making us part of your UVA FAMILY. Mike Payne and the staff of Heat of the Night Band
Birthday Party (Adult)•Reviewed on March 10, 2018•From Lynchburg, VA
This Heat of the Night band is incredible. Everyone truly loved their music. I highly recommend this band for any special event. High Five guys!!
Heat of the Night Band:
Hello Michael, Thank you for hiring Heat of the Night Band, I'm so glad we could share your mother's SPECIAL DAY. The band enjoyed the hospitality and kindness everyone afforded us. Again, thank you. Michael Payne, Manager Heat of the Night Band
Community Event•Reviewed on December 31, 2016•From Huddleston, VA
I hired Heat Of The Night Band for our New Year's Eve party at Heath's Waterfront Grill in Huddleston, VA. They were all very professional and great to work with. Heat Of The Night Band is a talented group of gentlemen who played oldies from the 50's, 60's and 70's. Everyone was up and dancing. We will definitely be hiring them again!
Heat of the Night Band:
Hello Patty, Thank you so much for the outstanding responsive you gave Gigmasters on our band. It was a pleasure to perform for such wonderful and great crowd. Everyone made us feel at home and I loved how the dance floor stayed packed ALL NIGHT. In conclusion, thank you again, and I look forward to working with you in the future. Michael Payne
Birthday Party (Adult)•Reviewed on July 25, 2015•From Danville, VA
Heat of the Night Band is awesome!!! Everyone enjoyed them thoroughly and we definitely will have them perform for us again!
Heat of the Night Band:
Ms. Walden, On behalf of Heat of the Night Band, we would like to say thank you for hiring us. I'm so glad for the outstanding responses you wrote about us. You and the guest made us feel right at home and we loved the hospitality that was afforded us. In conclusion, if we can be of service in the future for any venues that you, family or friends have that require music PLEASE keep Heat of the Night in mind for your evening of easy listening music. Thank you, Michael L. Payne, Spokesperson Heat of the Night Band
Graduation Party•Reviewed on June 13, 2015•From Summerfield, NC
We were very pleased with the performance of Michael Payne and Heat of the Night Band. Would use them again. Having them perform at our party greatly enriched the experience for everyone.
Wedding Reception•Reviewed on June 7, 2014•From Hot Springs, VA
Can't say enough good things about this band. I think the most helpful comment I can make is that our guests ranged in age from teens to 70-somethings and EVERYONE was dancing!
Celebration•Reviewed on October 20, 2012•From Lynchburg, VA
This was the first time we have hired a band. The Heat of the Night was professional, polite and fabuous musicians. We received many compliments about the band and we would definintely recommend them. We will definitely contact them again.
Wedding•Reviewed on September 22, 2012•From Lynchburg, VA
We were so happy with Mike and the rest of the band for our wedding. We had such a wonderful time with our family and friends dancing the night away. They played a great selection of songs and were really easy to work with. Mike is very accommodating and was totally fine with me making changes along the way. I would definitely recommend the band to anyone looking for something other than a boring DJ for their event!
Family Reunion•Reviewed on August 4, 2012•From Bedford, VA
We really enjoyed their entertainment.
Wedding Reception•Reviewed on June 23, 2012•From Stephenson, VA
Heat of The Night was a band we never even heard before and booked them on a sample only. Best decision ever. They were so nice and even tried songs that we loved that they didn't even play before. They are better than their samples! The only regret we have was that we didn't get to enjoy them and dance more because of all the wedding craziness and the heat. My husband and I already decided that when we have a anniversary party we will be calling these guys again!! Thanks for everything. You made the night perfect!! Danielle and Sean(6/23/12)
Wedding Reception•Reviewed on May 19, 2012•From Lewisburg, WV
I can't believe we were lucky enough to have a band this great at our wedding reception. The band has such great personality and talent; both musically and in interacting with a crowd. They kept the evening rolling along nicely, and created the perfect fun, party atmosphere for our reception. It's been almost 2 weeks since the reception, and people are still telling me how great the band was and how much they enjoyed them. A great bunch of guys, and Mike is the most professional musician I have ever had the pleasure of working with. I would give them the highest recommendation to anyone having a reception or event that requires good music and a fun atmosphere.
Birthday Party (Adult)•Reviewed on April 20, 2012•From Winston Salem, NC
Extremely happy I hired this band! Everyone enjoyed the music and the musicians were all very talented and professional. I would definately highly recommend heat of the night! Great music and experience - no complaints
Fundraiser•Reviewed on February 4, 2012•From Lewisburg, WV
Christmas Party•Reviewed on December 11, 2010•From Las Vegas, NV
Best band in the past five year. We had people dancing that normaly don't dance. They played our kind of music. We loved them.
Wedding Reception•Reviewed on May 6, 2012•From Las Vegas, NV
We booked mike and his band for our wedding at the four seasons in las Vegas. I can honestly say they did a great job. Mike was there early on the day to setup ahead of the ceremony. The rest of the guys were all there in plenty of time, so I did not need to worry about any no shows mike was very accommodating of our requests.The overall quality of the music was perfect. Those guys really nail the whole 60s and 70s genre. I love live music. These guys have got talent in spades, mike is a professional band leader and organiser and I think the slightly older lineup adds real class to an event. Much better than some hair gelled kids. Highly recommended!