Thirty and Flirty - 13 Going On 30 Party Ideas
Thirty, flirty, and thriving! That's what you'll be with these 13 Going on 30 party ideas.
Photo credit:
Columbia Pictures; Marianne Ayala/Insider
If you could jump in time, where would you go, and what would you do? If you're much like Jenna Rink, you'd want to be "30, flirty, and thriving." From the fashion faux pas to the kooky hairstyles, why not travel in time by getting your friends together for a 13 Going on 30 party? This would be the perfect theme for a birthday party, bachelorette, or just a girls night in!
A beloved rom-com, this movie is cherished by millions. Impress guests with a quirky 13 Going On 30 birthday party for a milestone celebration. Or, throw a 13 Going on 30 theme party just to have some fun and embrace your inner child. 
These 13 Going on 30 party ideas are full of music throwbacks, Jennifer Garner inspiration, vibrant colors, and even a touch of magic. So, prepare to dazzle and grab a box of Razzles as you party the night away. 
Here is everything you need to host a 13 Going On 30 party:
Dance Party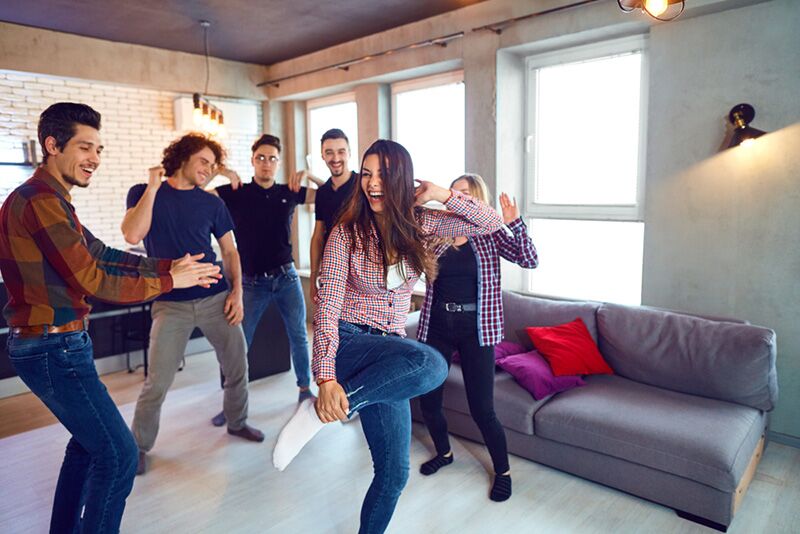 Photo: Studio Romantic/shutterstock.com
There is no better way to get a party started than under disco lights while the hits that defined your teenage years play over the speakers. Request your favorite nostalgic songs (Thriller is a must!) or find an 80's influenced playlist to rock on just like Jenna did. 
Keep an eye out for clubs that organize decade or artist-inspired sets, as this might be the perfect night for you to plan your party around. You can also hire a local DJ for your party to play and create the perfect 13 Going on 30 playlist. 
Tarot Card Reader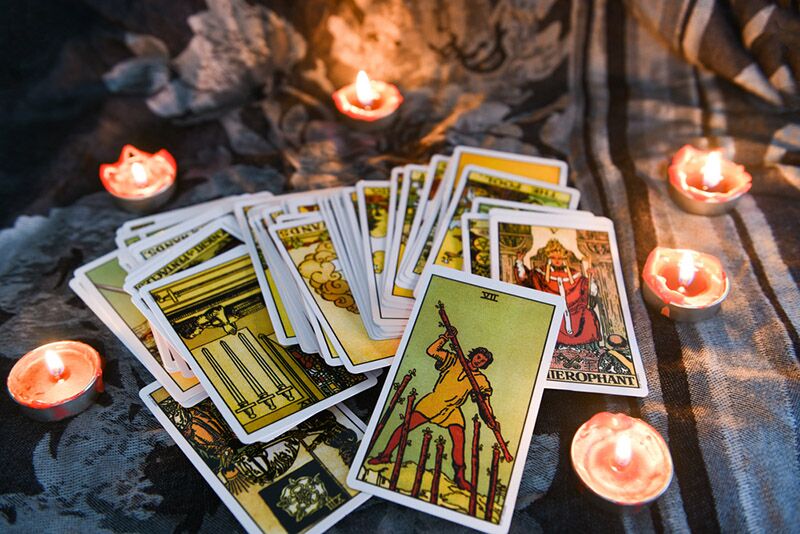 Photo: Bigc Studio/shutterstock.com
So maybe we all can't magically transport to the future like Jenna, but that shouldn't mean we're left guessing what it'll be like. With the help of a tarot card reader or fortune teller, you can get a glimpse of what's to come. Gather your friends for this mystical entertainment, and who knows, maybe you'll be wishing that time flies too. 
Candy Cart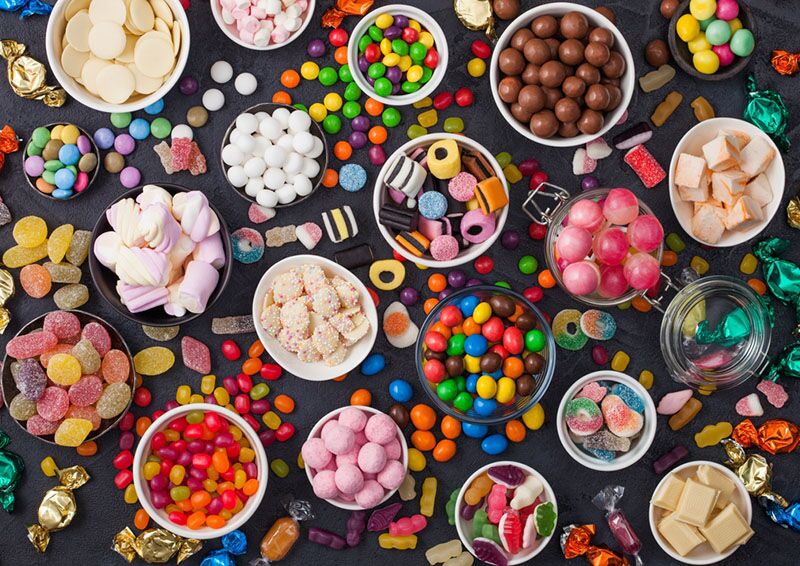 Photo: DenisMArt/shutterstock.com
We all have candy that transports us back to our childhood with each bite. Like Jenna's love for Razzles, get a blast from the past by stocking a candy cart full of your favorite candy. 13 Going On 30 is all about that nostalgic feeling of your younger years, so dig in and get a little sentimental with your sweet treats.
13 Going on 30 Party Dress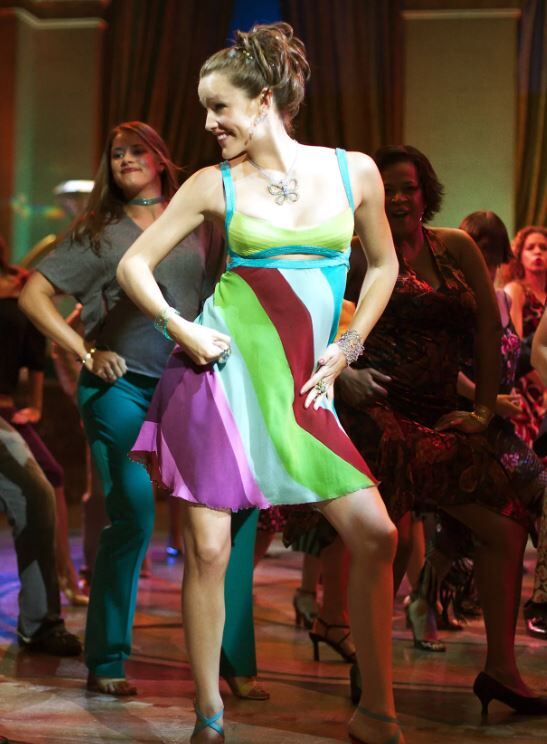 Photo: Vogue
Jenna's dress in the club scene is iconic. Recreate your own version of the bright colored mini dress or find a costume version of this specific flirty 13 Going on 30 party dress. You'll be ready to dance the night away in no time!
Photoshoot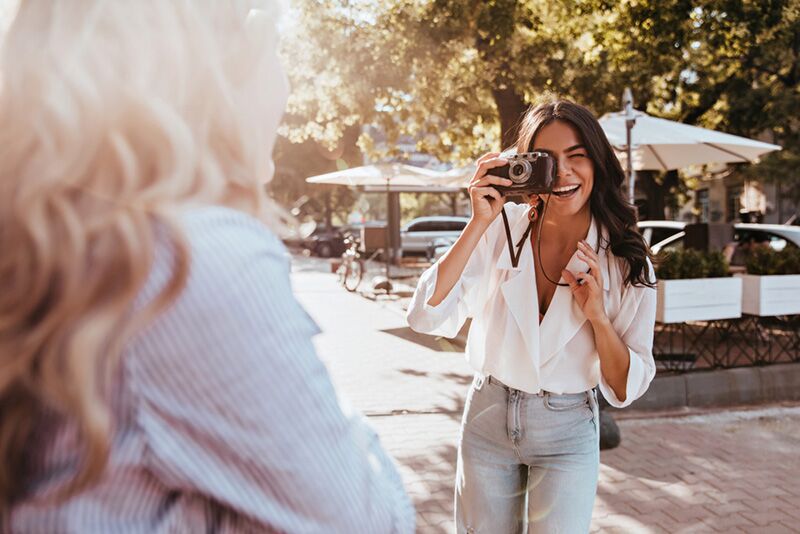 Photo: Look Studio/shutterstock.com
How could anyone forget when Matty and Jenna's love blossomed as they collaborated on a yearbook-inspired photoshoot? Follow in their footsteps by hiring a photographer and setting up this unique photoshoot idea. 
Limo Ride
Photo: bedya/shutterstock.com
Embody Jenna's fun-loving style by showing up to your event in a fantastic limo. You can call your friends up to share this unique experience or make an entrance just like Jenna did to ensure your guests will be left in awe. Whether you want a limo that is welcoming and white or dazzling and dark, The Bash can help you find the perfect one for you.
Create Your Own Magazine Pitch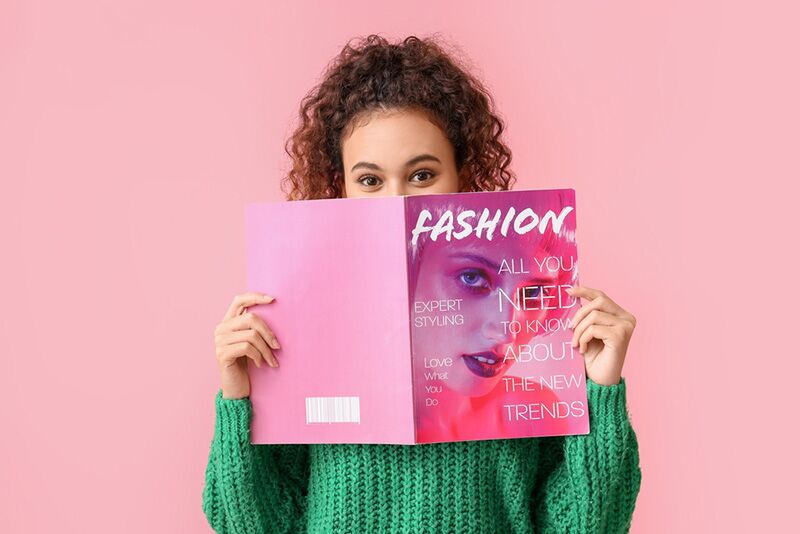 Photo: Pixel-Shot/shutterstock.com
Are you team Poise or Sparkle? Start a competition and challenge your friends to create their own magazine concepts. Collect old scraps of magazines and newspapers from around the house and create a mood board by cutting out letters and images. Throw in a grand prize, and you've got an activity that will garner all their attention.
Makeovers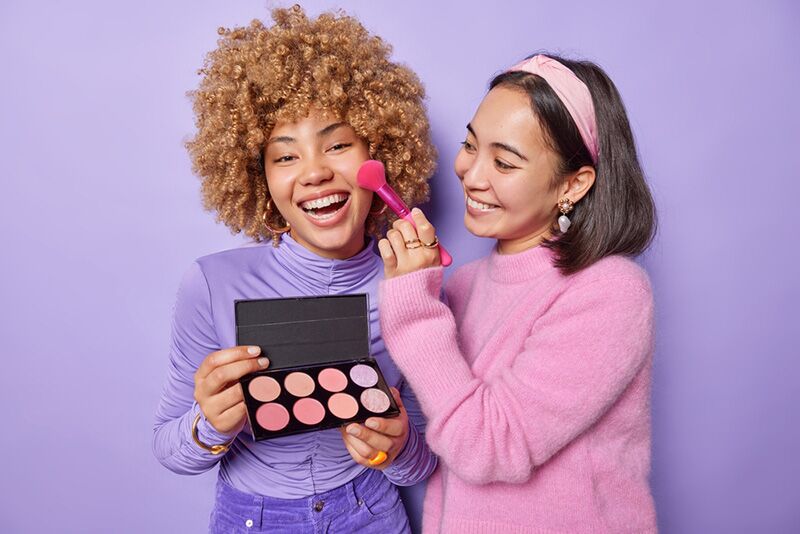 Photo: WAYHOME studio/shutterstock.com
Jenna's 80's nostalgia played an essential role in this film, and we all love her for her ability to create a fun, eccentric outfit. Take this opportunity to try your hand at it, too! Raid your closet for your beloved old clothes or ask a family member to borrow some of theirs and get ready for a complete 80s-inspired makeover. 
Whether it's leg warmers or shoulder-padded blazers, travel back in time to appreciate the crazy colors and popping patterns that defined the era.
13 Going on 13 Theme Party Food and Drinks
Piña Colada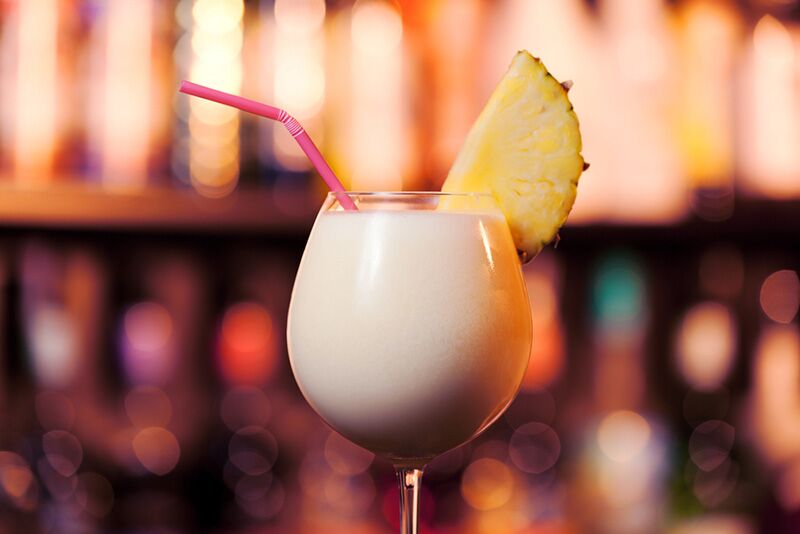 Photo: Ivan Mateev/shutterstock.com
"Wanna see my ID? I totally have it!" Get your guests together to enjoy this iconic film-favorite cocktail. This refreshment is easy to make and full of flavor, with just three necessary ingredients. Grab some pineapple juice, coconut cream, and rum, and blend with ice. 
Pour into a long tall glass and garnish with a wedge of pineapple for a simple, tasty drink. Remove the rum from the recipe for a quick fix for mocktail lovers. 
Pro Tip: Hire a local bartender to craft a variety of 13 Going on 30 themed cocktails and mocktail alternatives. 
Razzles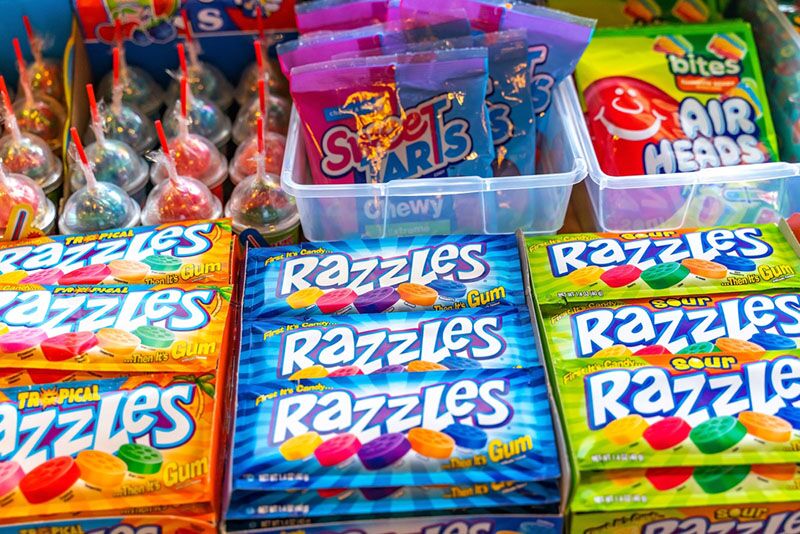 Photo: Iv-olga/shutterstock.com
What's a 13 Going on 30 party without Razzles? This candy defined the film, and every fan remembers the moment when Matt and Jenna shared the sweets and made our hearts flutter. Stock your party with these treats and surprise your guests with their sweet and sour flavors. Jenna had her favorite candy on hand to help her through everything; who says you shouldn't too?
Raspberry Mojito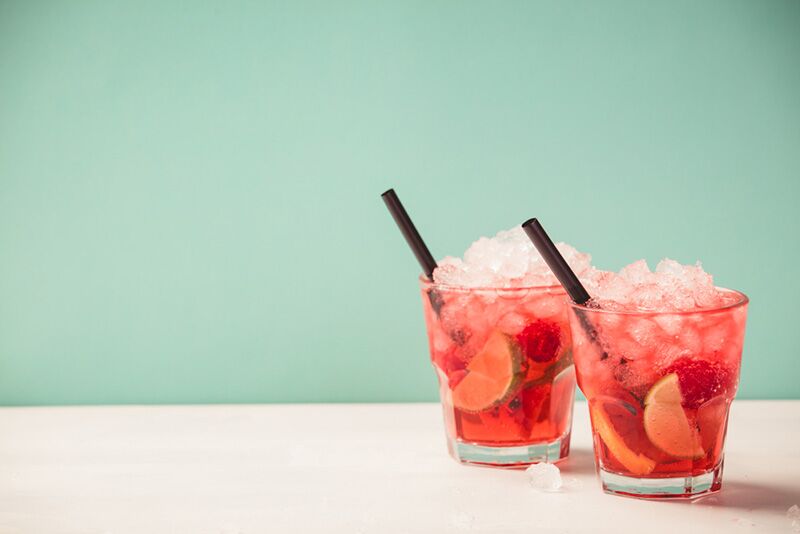 Photo: Natalia Klenova/shutterstock.com
Add a Razzles-inspired spin to this classic cocktail by embracing the raspberry taste that Jenna Rink adores so much. This well-known drink is a crowd-pleaser, and putting a twist on it is sure to tantalize your taste buds. With a rich red color and a fresh and fruity flavor, your friends will be obsessed with this creation. 
To make this sweet and tasty refreshment, try this delicious recipe by Tasty and blow your friends away with your cocktail-making skills. 
Pancake Bar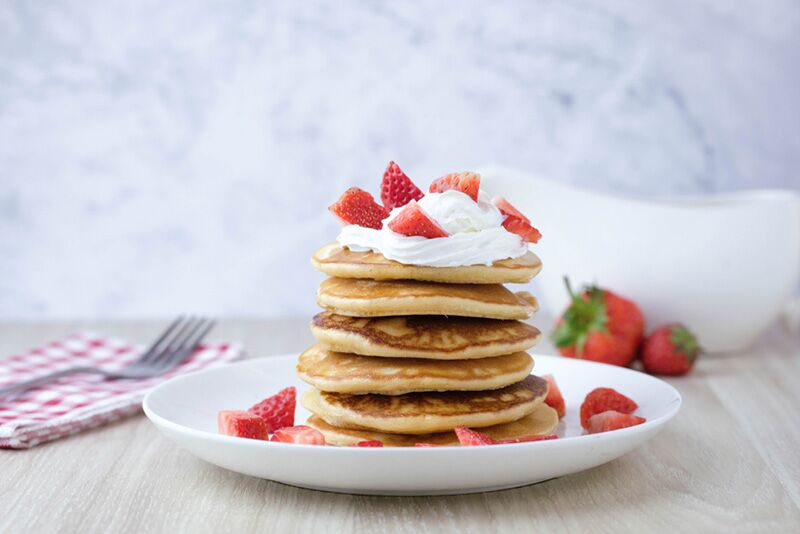 Photo: Ekkaratk/shutterstock.com
Whether you like them plain and simple or with a mountain of toppings, pancakes will put a smile on everyone's face. When Jenna goes home to visit her parents, her mom serves this tasty meal for breakfast using strawberries and chocolate sauce to decorate the plate. 
Fun and flexible, pancakes can be stacked up tall or cooked into different shapes. Set up a DIY pancake bar with a variety of toppings and let guests do the creating.
Orange Juice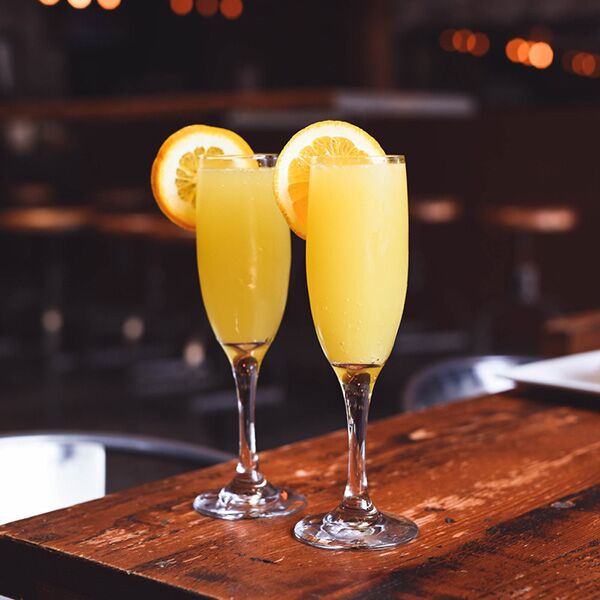 Photo: Richard Podgurski/shutterstock.com
While Jenna wakes up as an adult, she's still a true child at heart, and who doesn't love OJ. A quick and easy drink, you can buy it from the store or DIY the drink by freshly squeezing oranges. Make this a real 30th drink and turn it into Mimosas.
Popcorn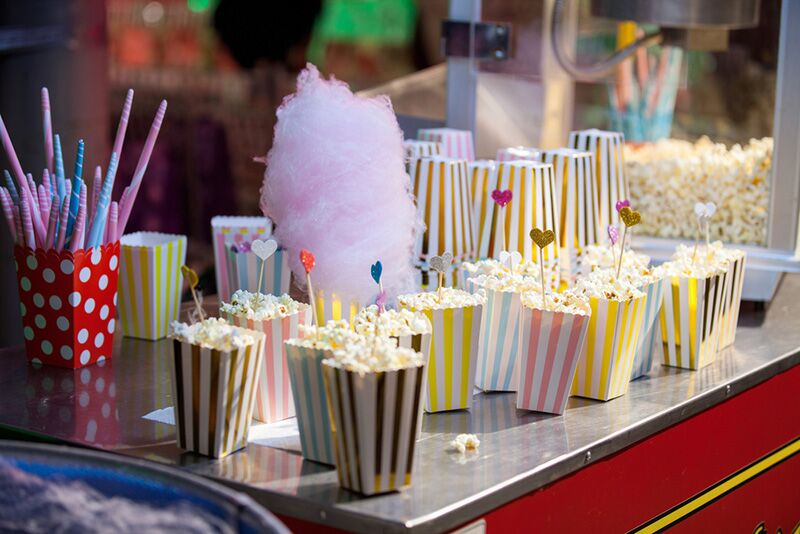 Photo: Gordana Sermek/shutterstock.com
No movie experience is complete with a box of popcorn. This snack is perfect to leave out for your guests, and it can come in many different flavors. Take your pick between sweet or salty, or get both and combine them to make a tempting treat. Your friends won't be able to resist the addictive flavor and before you know it you'll have to refill the bowl.
13 Going on 30 Party Decorations
Balloon Arch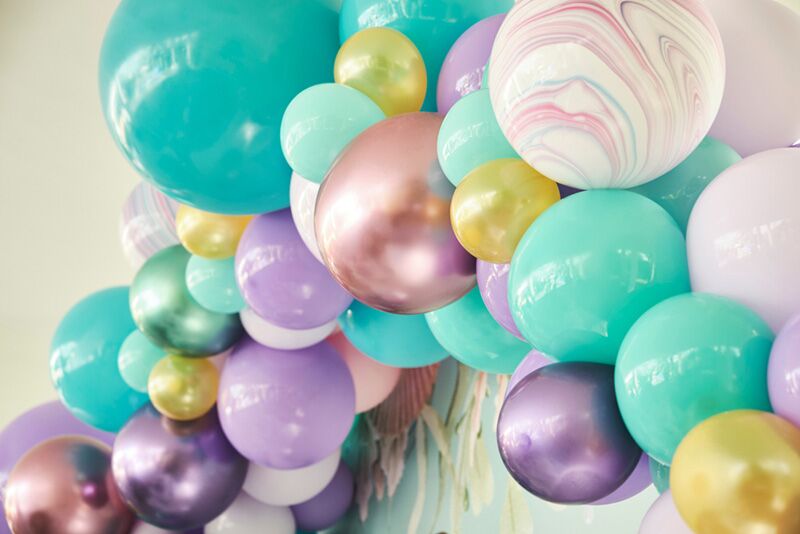 Photo: a35mmporhora/shutterstock.com
This decoration creates the perfect photo opportunity, bursting with fun and creativity. Capture the movie's color palette with shades of pink, blue, purple, and green inspired by Jenna's iconic dress. Gather your friends around to pose in front of this decor, where you can take funny group selfies that you'll cherish forever.
Disco Ball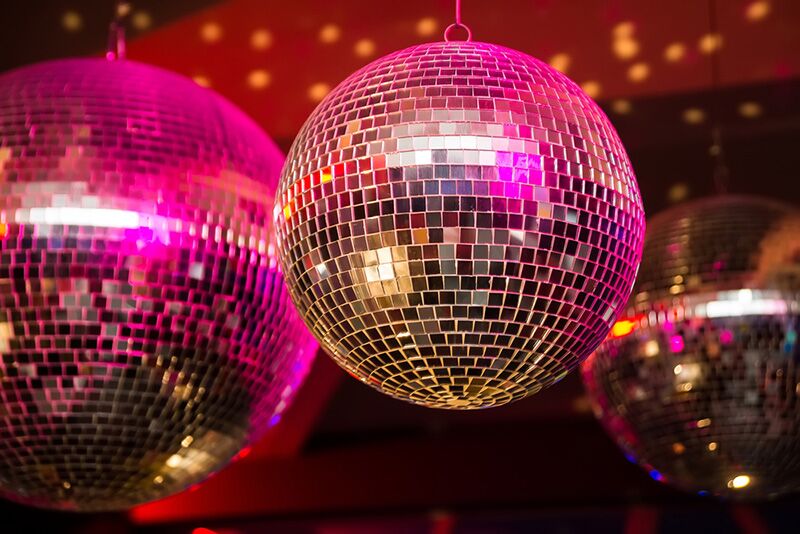 Photo: ThomsonD/shutterstock.com
The electronic 80s were all about getting groovy, and you can too, under a sparkling disco ball. Take center stage and bust a move on the dance floor, as this decoration is sure to provide endless entertainment. When sunlight hits the disco ball, it'll reflect beams of light throughout the room, adding a special shining touch to your celebration. 
Magazines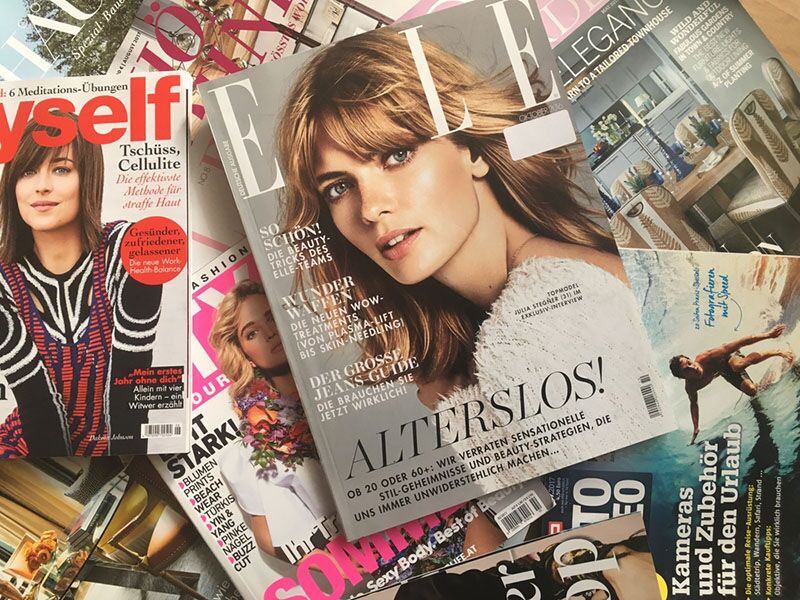 Photo: Yulia Reznikov/shutterstock.com
You can't have a 13 Going on 30 theme party without magazines. Grab some Glamour, Cosmopolitan, and other magazines similar to "Sparkle" and use them as some party decorations. You can put them out on display, to cut out sections to make small signs and banners.
Magic Dust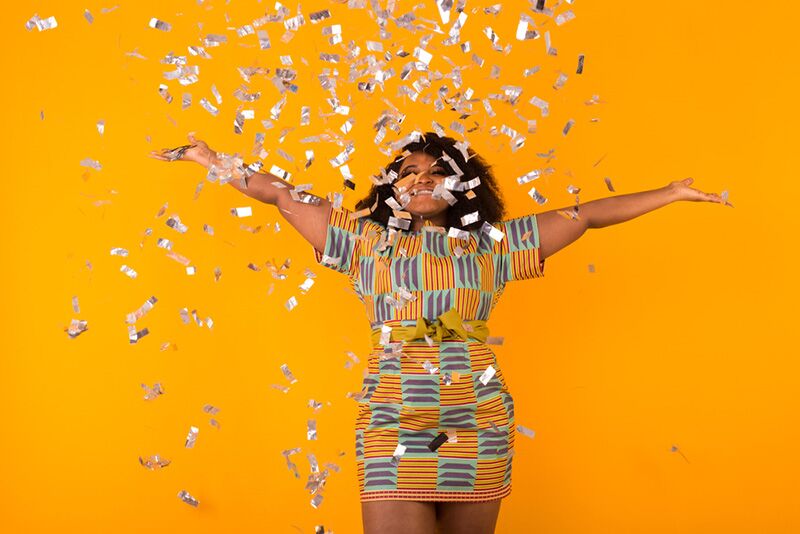 Photo: Desizned/shutterstock.com
When Jenna's life changes forever, it's all because of the magic dust that falls on her head. This sweet addition makes for a fun photo opportunity as you add a little sparkle to your selfie. Find some glitter and throw it up in the air to live your very own time-travel moment. 
Find more themed party ideas here on the Bash.