30 Royal Ideas for a Princess Diaries Themed Party
A Princess Diaries themed party? Shut up!
Photo credit:
RadioTimes.com
Our childhood dreams are being granted by our fairy godmother because Princess Diaries 3 is officially in the works. About 20 years later, the iconic grandmother-granddaughter duo of Julie Andrews and Anne Hathaway is hopefully reuniting for a third film to fill our hearts with plenty of nostalgia.
Lucky for us, the news of our favorite childhood movie is happening just in time for us to start planning an unforgettable Princess Diaries themed party with all of the grand details. Use this Disney movie series as inspiration for an upcoming birthday celebration, engagement, or even a Princess Diaries bachelorette party.
This non-traditional twist on a princess party theme is perfect to celebrate milestone events featured in the movie including an unforgettable sweet 16, bridal shower with all of your closest princess friends, or even a Princess Diaries 2 birthday party to ring in 21. No matter what you're choosing to celebrate, this event will definitely be fit for a princess.
Here are 30 ideas for a Princess Diaries themed party:
Princess Diaries Pajama Party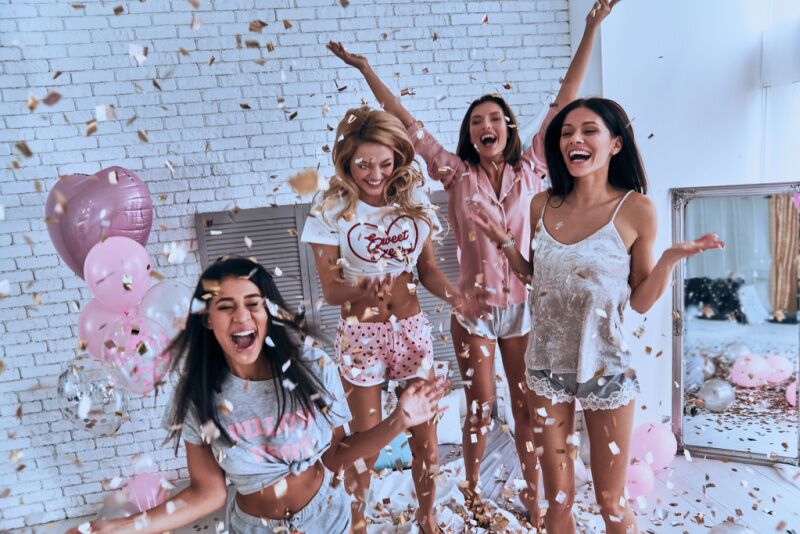 Photo: G-Stock Studio/shutterstock.com
Recreate the iconic Princess Diaries sleepover party by inviting guests to wear their favorite pajama sets and slippers. Enjoy the night eating your favorite snacks, watching both films, and mattress surfing (if your venue allows it, of course!).
Limo Driver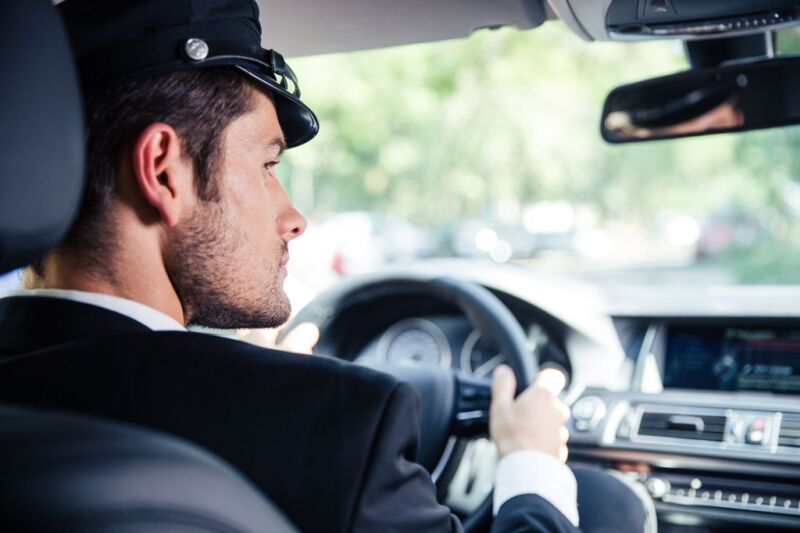 Photo: ESB Professional/shutterstock.com
Imagine being chauffeured in royal fashion for your celebration with professional limo services. Enjoy having your own Joe for a day to safely transport the bridal party or provide a grand entrance for your Princess Diaries birthday party.
Genovian Pear Cocktails and Mocktails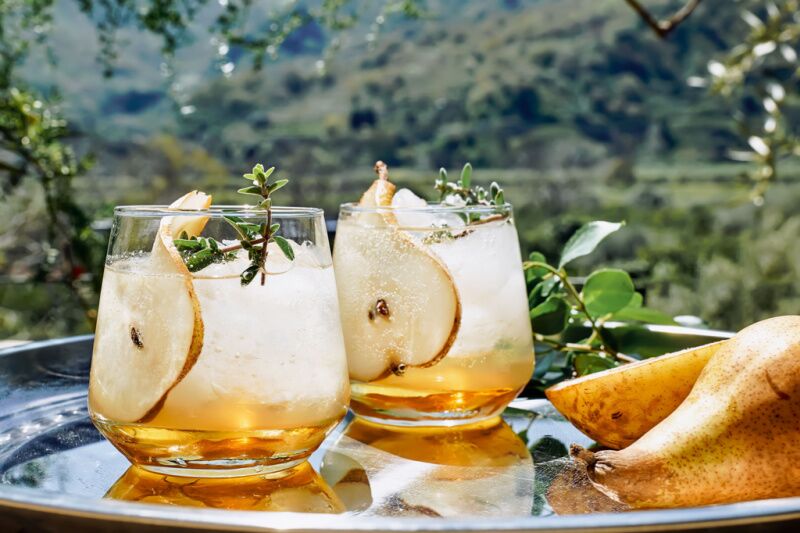 Photo: Caterina Trimarchi/shutterstock.com
Add a royal touch to the cocktail menu by incorporating the official fruit of Genovia, the pear. Serve up pear martinis, spiced pear bellinis, and sparkling pear juice so guests can get a taste of royalty. Book a bartender for your celebration to mix up other delicious drinks and cocktails.
Futuristic Readings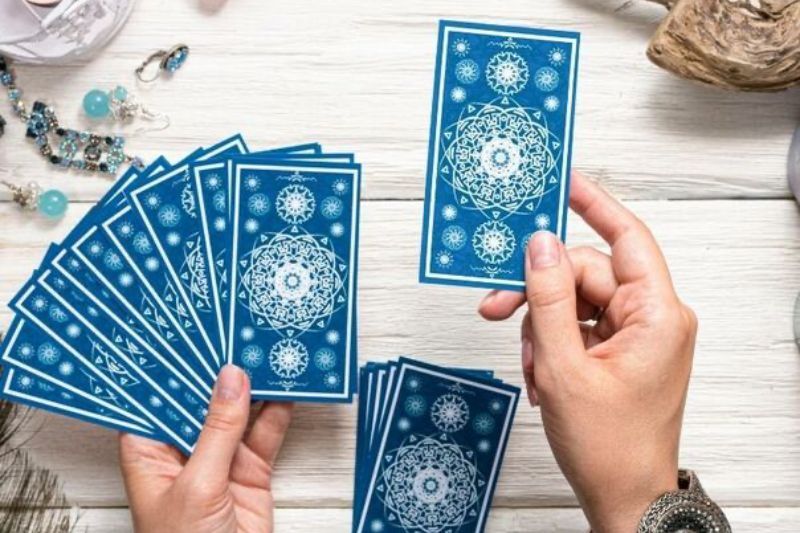 Photo: Berkeley Creative Company
Wouldn't it have been way less stressful if Mia knew ahead of her 15th birthday that she was taking rule as the princess of Genovia? You never know what the future has in store, except when you get predictions from a fortune teller. Browse tarot card readers and psychics to see a glimpse into your future. Who knows, maybe you're part of a royal bloodline!
Princess Diaries Beach Party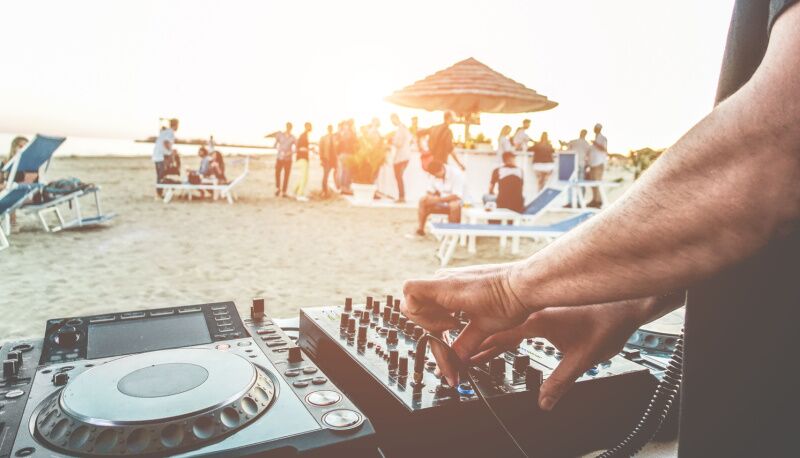 Photo: DisobeyArt/shutterstock.com
If there is one fictional event we could attend, it definitely would be the Baker Beach Bash for Grove High School. This end of year celebration included boat rides, kite flying, a DJ, and dancing during sunset. Take your party to the shore and host an unforgettable Princess Diaries beach party, that hopefully is better than Mia's.
Paint Balloon Darts
Photo: KarenKavett.com
Mia's artist mother knew how to spend her spare time in a fun and creative way—paint balloons! At your party, fill balloons with colorful paint to hang, set up a plain sheet or tarps around it, and get plenty of darts to throw. Guests will love the satisfying feeling of popping a balloon and watching the paint fly everywhere to create an abstract art piece.
Dress to Impress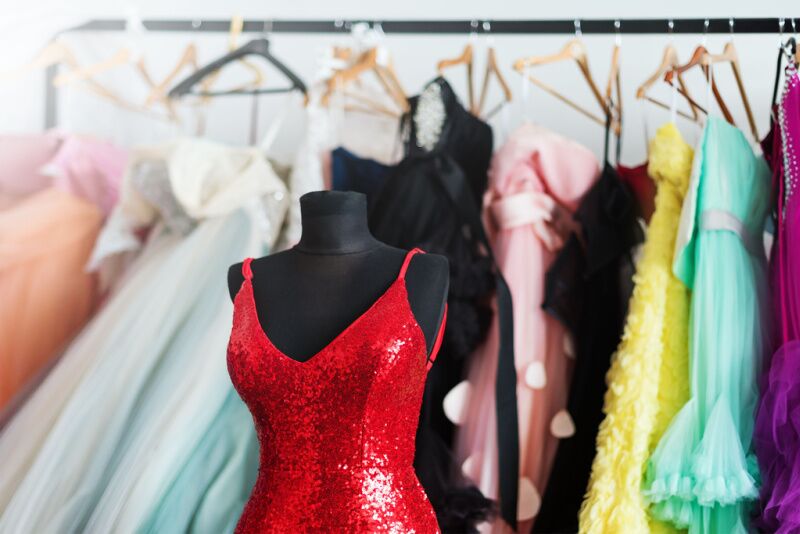 Photo: IMG Stock Studio/shutterstock.com
Depending on what type of vibe you're trying to achieve, invite guests to dress in their best gowns or even old prom dresses to take your Princess Diaries party to the next level. Complete the look with a sparkling crown or tiara for an additional royal touch.
Corn Dogs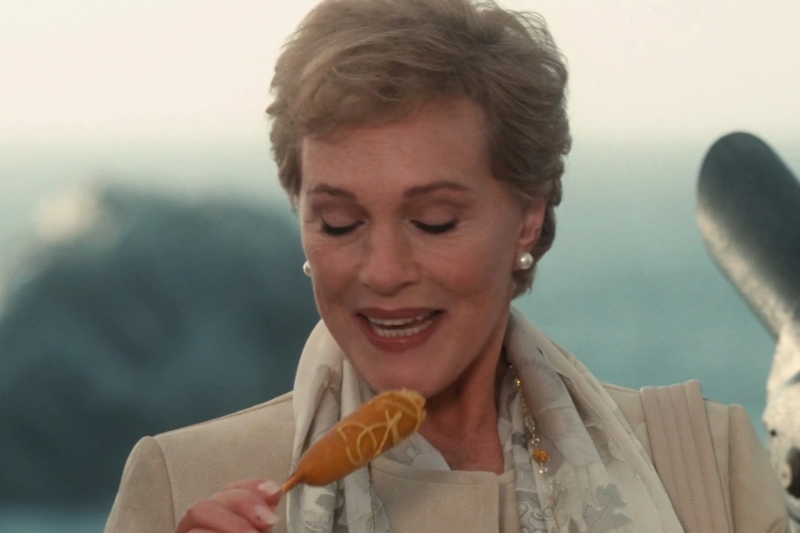 Photo: The Culture Trip
Can you believe Queen Clarisse never had a corn dog before? This favorite carnival snack is a must have for your Princess Diaries themed party. Try a miniature version with no stick for a simple party hors d'oeuvre—don't forget the mustard.
Palace Lawn Games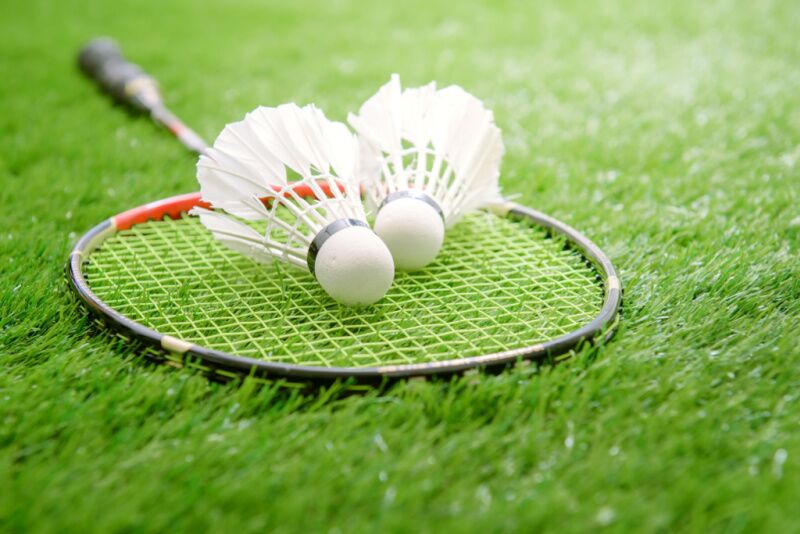 Photo: Bohbeh/shutterstock.com
Any yard game played on the palace lawn is fit for this royal celebration. Spend the Princess Diaries themed party outdoors by going head to head (or crown to crown) in traditional activities such as badminton and croquet.
A Royal Caterer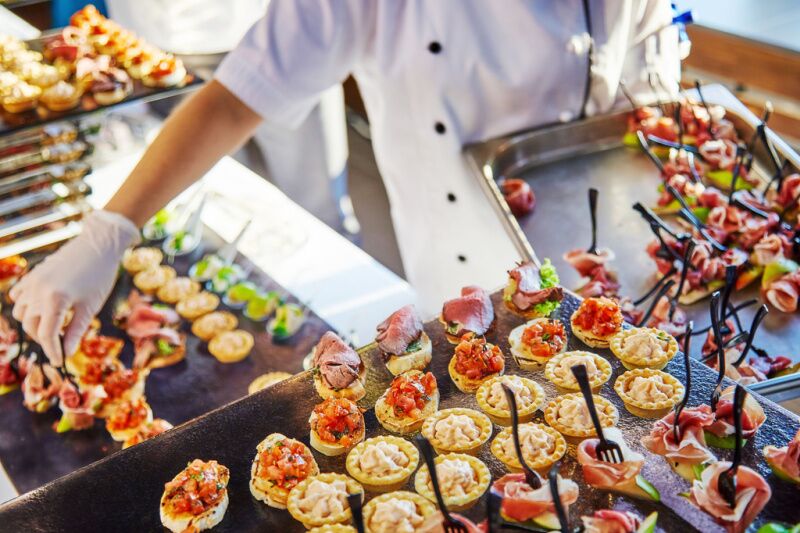 Photo: Aleksandr Makarenko/shutterstock.com
Everyone deserves to be treated like royalty, and what better way to experience this than by dining with meals made by professional chefs and their staff? Find a caterer in your area that can whip up delicious, princess-approved treats for everyone to enjoy.
Don't forget to set the table for a royal feast—use our helpful place setting guide for ideas.
"Let's Add a Tiara"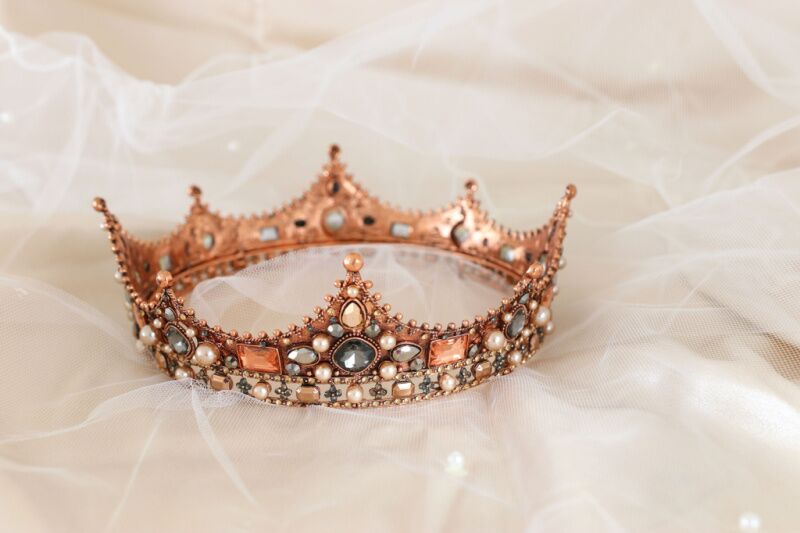 Photo: tomertu/shutterstock.com
If this party is for little princesses in training, what better way to prepare for their royal duties than crafting their own tiara? Organize a station with plenty of glitter, sequins, and rhinestones so everyone can look the part with their work of art.
Photo Booth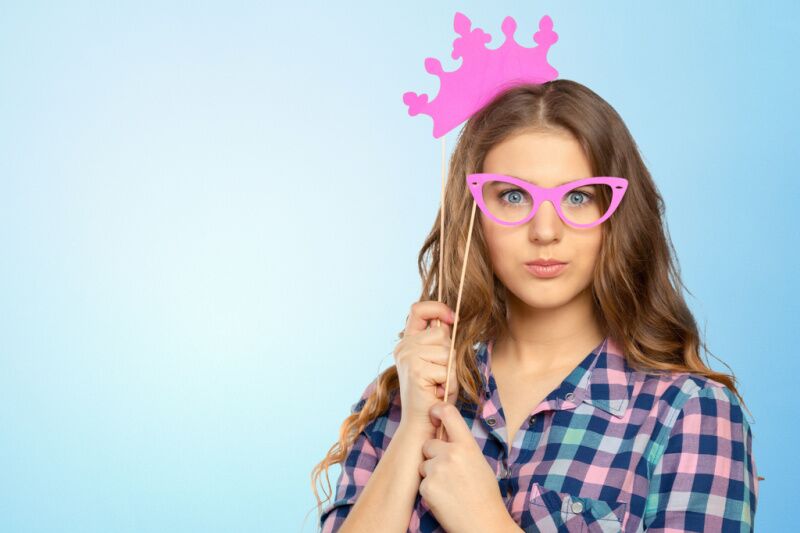 Photo: FabrikaSimf/shutterstock.com
Every princess deserves to feel silly every now and then. Rent a photo booth for your Princess Diaries birthday party we are sure the Princess of Genovia would absolutely love. Browse photo booths on The Bash that include fun props like tiaras, hats, and sunglasses.
M&M Pizza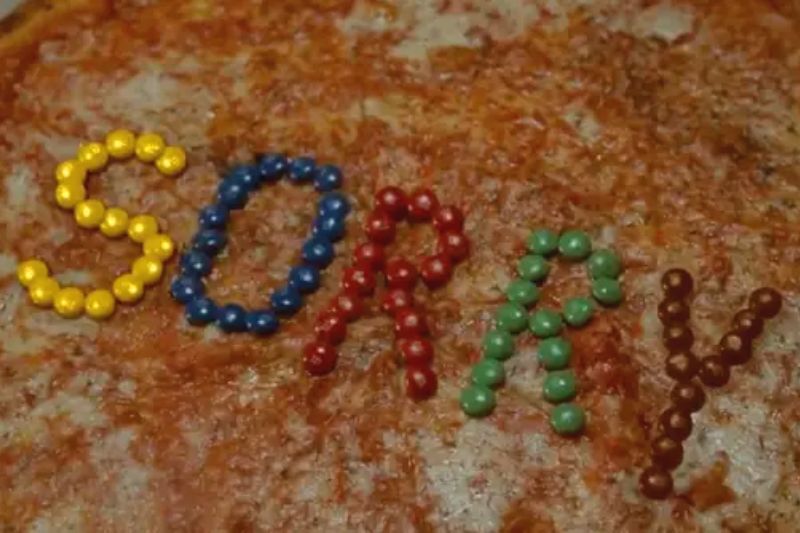 Photo: Buzzfeed
For some reason the greasy pizza with "I'm sorry" spelled out with M&Ms always looked delicious. Turn this Princess Diaries party theme into a pizza party by ordering your favorite pies or assembling your own. Feel free to keep the chocolate and pizza separate!
Princess Makeover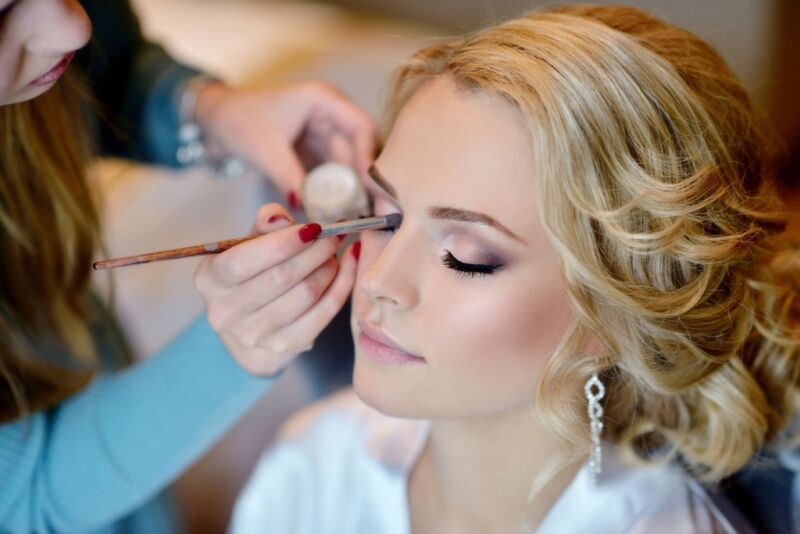 Photo: Galina Tcivina/shutterstock.com
Mia's makeover and etiquette lessons were the first steps in making her feel like a real princess. Book a hair and makeup artist for a Princess Diaries party so everyone can be pampered like a princess. Don't forget face masks, mani/pedis, and cucumbers for your eyes.
Arcade Games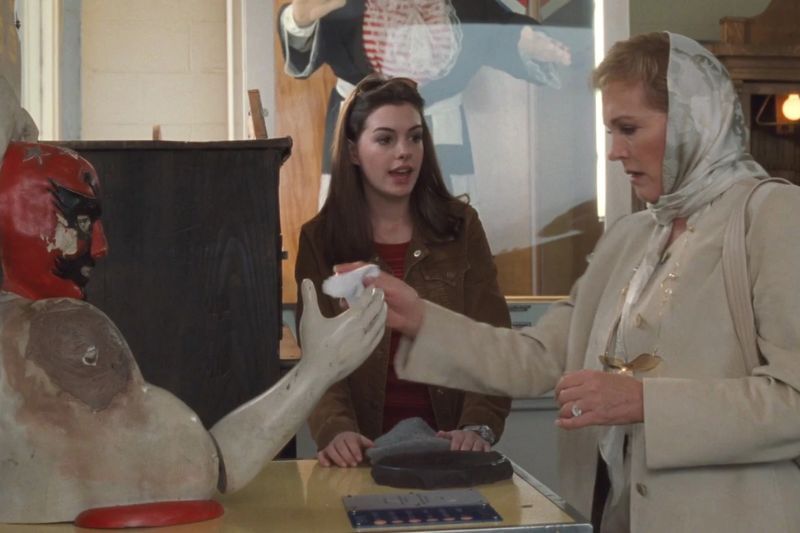 Photo: The Culture Trip
People of all ages enjoy the excitement and competition of a penny arcade. Rent these classic machines like arm wrestling, pinball, and boxing robots to tap into Mia Thermopolis' San Francisco roots.
Pear Lemonade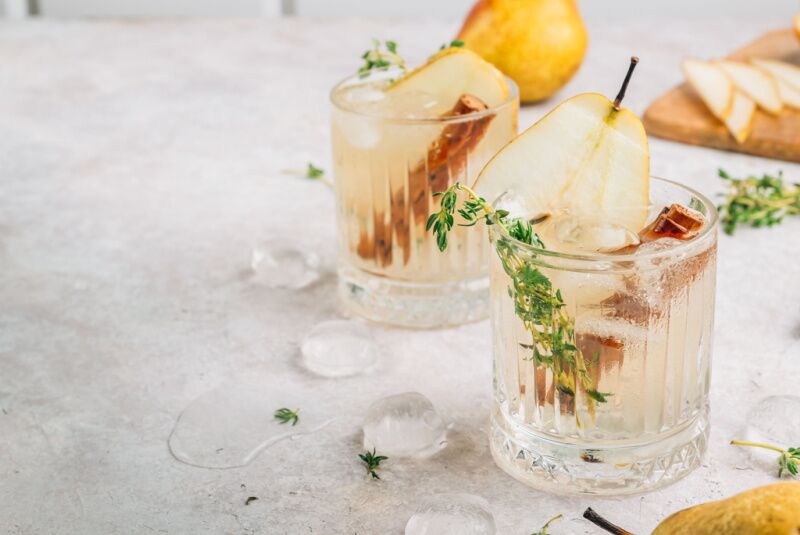 Photo: Julia Mikhaylova/shutterstock.com
Enjoy a delicious Genovian drink by whipping up a batch of pear lemonade. Make your favorite lemonade recipe, but for a royal twist add a splash of pear syrup and diced pieces for a garnish.
Jeweled Decor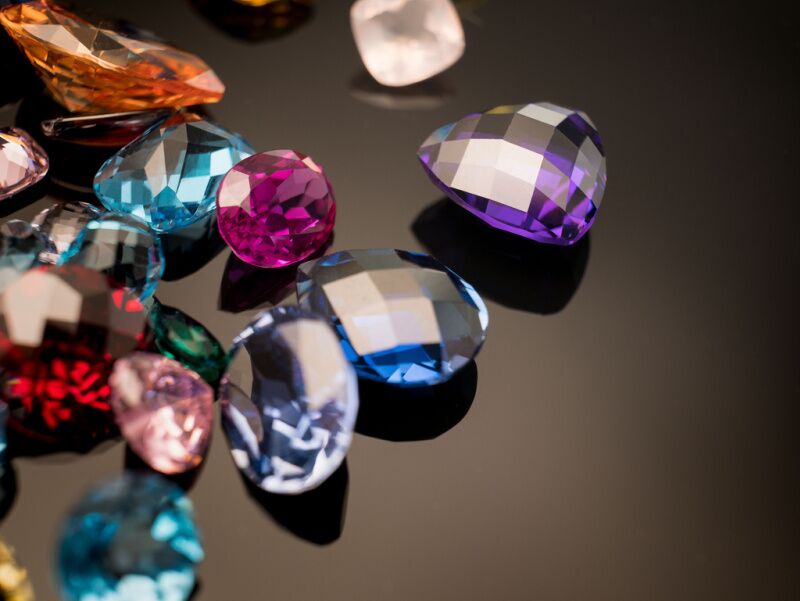 Photo: Akkaradet Bangchun/shutterstock.com
Every princess needs a little sparkle. Aside from wearing shining jewelry, incorporate jewels and rhinestones into floral arrangements, centerpieces, and other aspects of your decor so every detail will sparkle from all angles.
Singing Pianist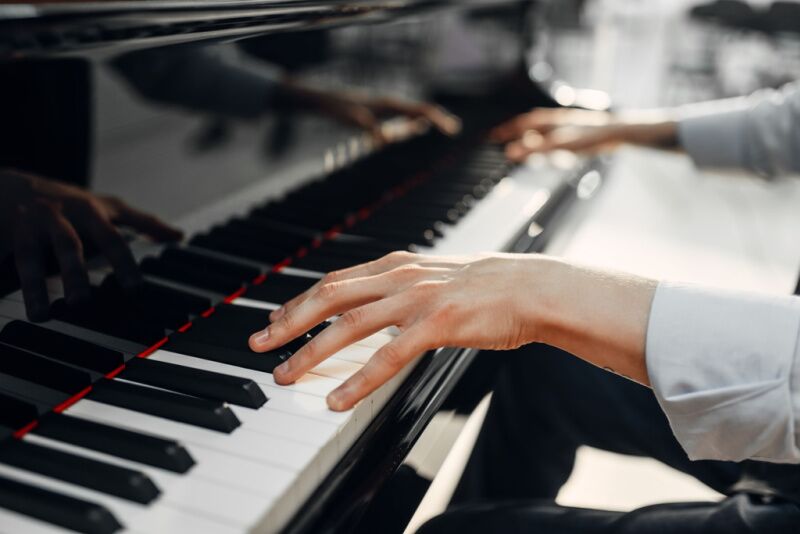 Photo: Nomad_Soul/shutterstock.com
Michael was a talented musician with a passion for playing the piano. Book a pianist near you to play all of your favorite songs from the Princess Diaries soundtrack including "Miracles Happen," "Stupid Cupid," and even "Catch a Falling Star."
Mint Sorbet Palate Cleanser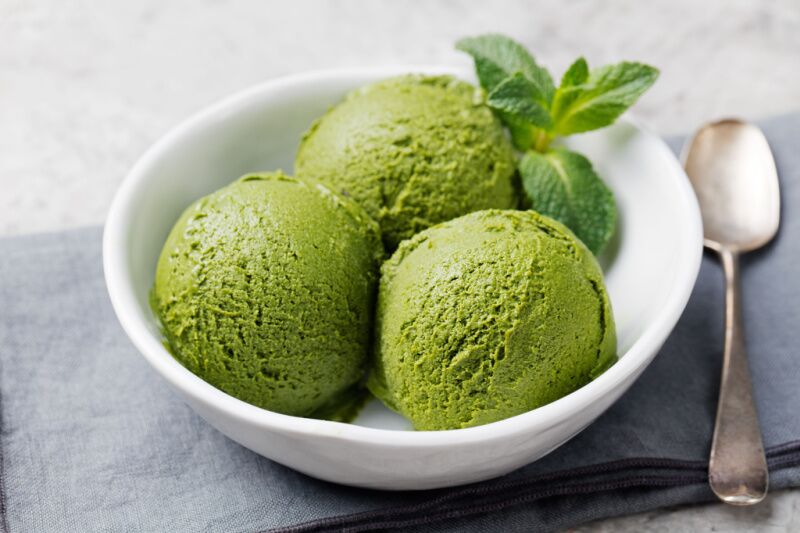 Photo: Anna_Pustynnikova/shutterstock.com
Who could forget Mia's first dinner as a princess with the prime ministers of different countries? The bright green mint sorbet was served as a palate cleanser between courses, but you can always have mint chocolate chip ice cream instead. Just be careful not to take too big of a bite—it's cold!
Blue Plaid Accents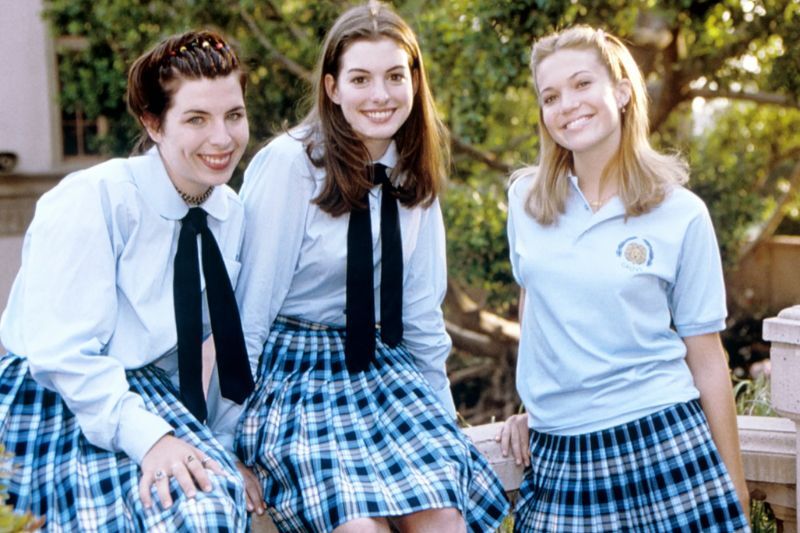 Photo: Glamour
One of the most important things is to never forget where you came from. Pay homage to Mia's high school uniform by incorporating blue plaid in details in your outfit, hair accessories, and even tablecloths.
Royal Photographer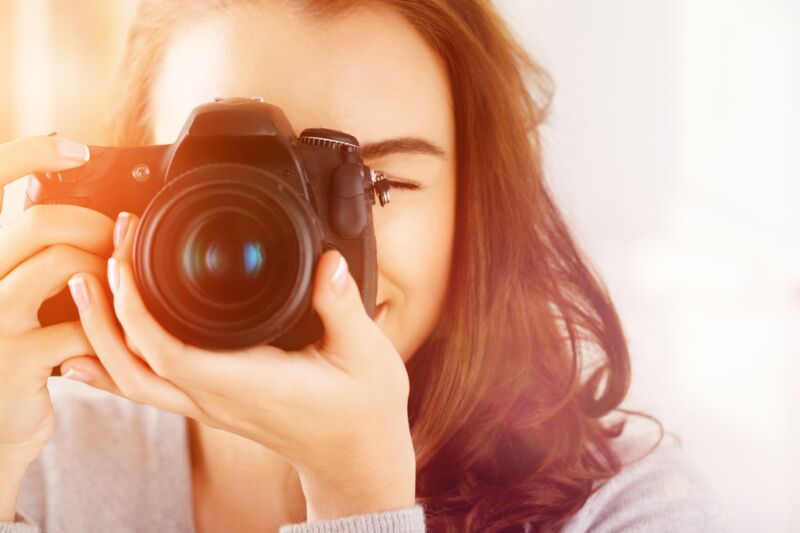 Photo: Aila Images/shutterstock.com
If your theme party is to celebrate a recent engagement, honor the bride-to-be with a Princess Diaries bachelorette party. Bachelorette weekends are always a blast, and you're going to want to remember these moments forever. Commemorate the pre-wedding festivities with a professional photographer to capture every detail.
Princess Karaoke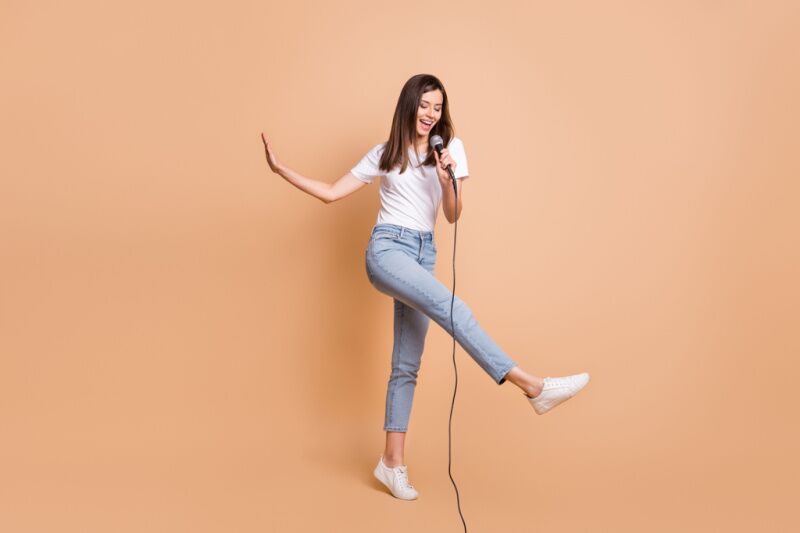 Photo: Roman Samborskyi/shutterstock.com
Who could forget Julie Andrews and Raven Symoné's duet of "Your Crowning Glory" during the royal bridal shower in the second film? Take part in a crowd favorite of karaoke to sing all of your favorite early 2000s hits and movie soundtrack features. Don't have the proper equipment? Book a karaoke DJ to take care of everything.
Champagne and Sparkling Apple Juice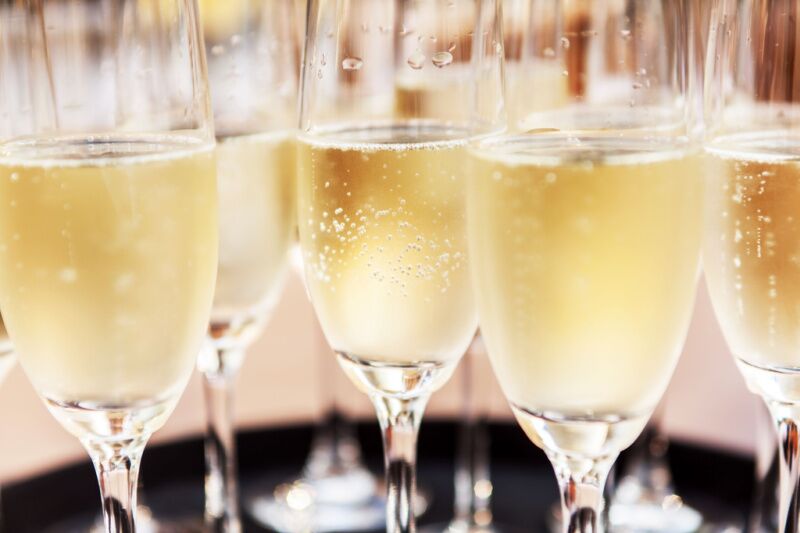 Photo: Shebeko/shutterstock.com
Whether you're celebrating a milestone birthday, an upcoming wedding, or other special occasion, flutes of champagne and sparkling cider are necessary to make a toast to the guest of honor. Serve this bubbly in your finest glassware for a princess-approved beverage option.
Princess Diaries Tea Party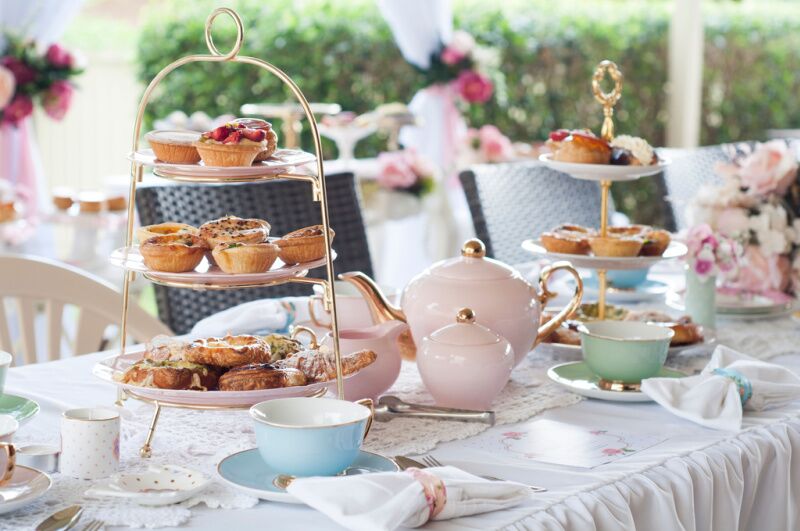 Photo: Sweet Moments/shutterstock.com
What's a royal gathering without a tea party? Add a modern twist on this afternoon tradition by hosting a high tea during brunch. Along with waffles, avocado toast, and mimosas, include various tea and scones to your spread to host a brunch fit for a princess.
Classical String Quartet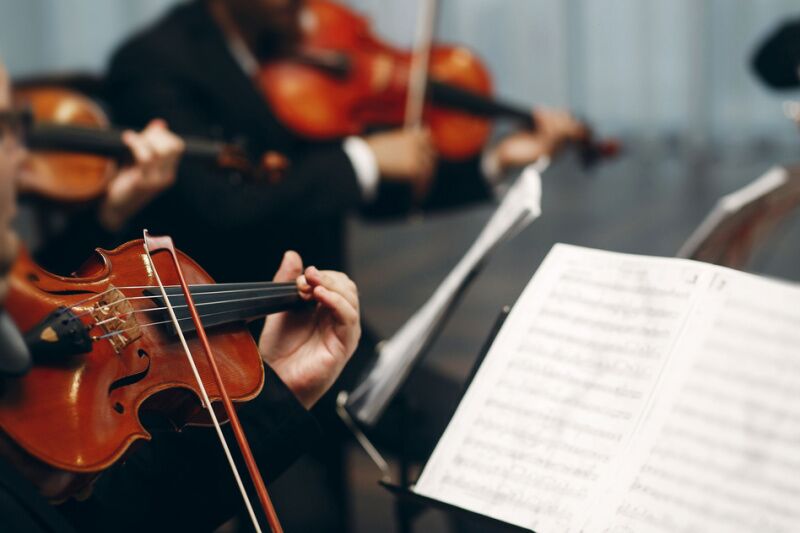 Photo: Bogdan Sonjachnyj/shutterstock.com
If taking inspiration for a Princess Diaries 2 birthday party or event, it's all about tradition, class, and grand balls. Invite guests to dress in black tie ensembles, book a caterer to serve sophisticated bites, and be serenaded by a gorgeous string quartet, just like royalty.
Rock Climbing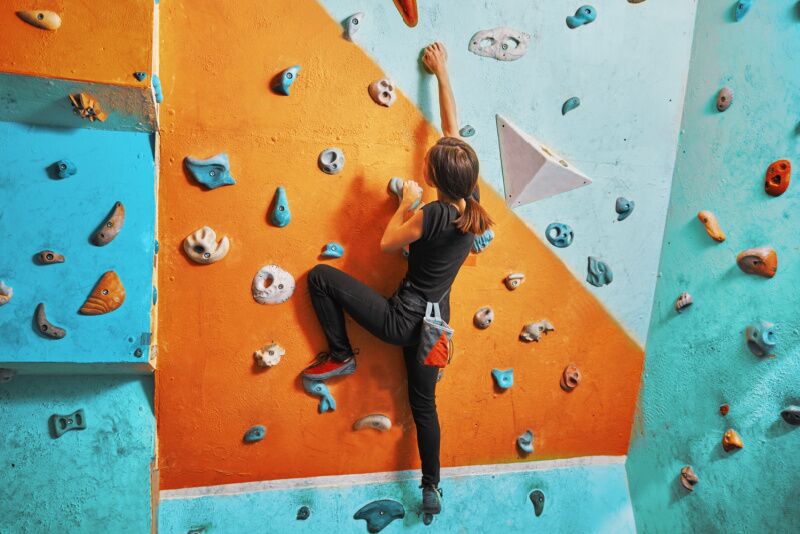 Photo: Duet PandG/shutterstock.com
Mia and her mom participated in the coolest hobbies during their spare time. Visit your local rock climbing facility or rent a climbing wall for your celebration. This is the perfect activity for guests who love a little bit of adventure.
Charcuterie with Pears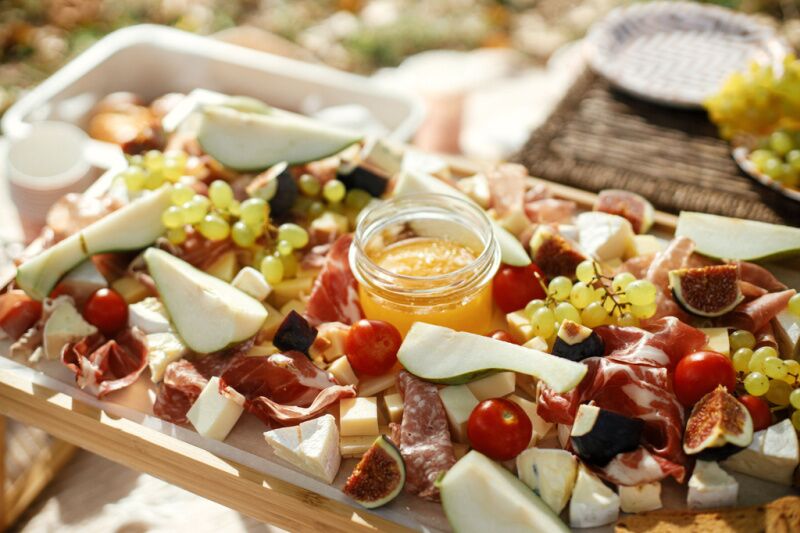 Photo: Bogdan Sonjachnyj/shutterstock.com
Charcuterie and grazing board are fit for any occasion, especially this royal engagement. Level up the traditional meat and cheese appetizer by adding garnishes of pear, figs, and honey for a rustic Genovian touch.
Floral Arrangements
Photo: Fusionstudio/shutterstock.com
Any royal palace is complete with gorgeous landscaping and floral arrangements. Let natural beauty serve as your decor by accenting the space with fresh roses, lilies, and carnations.
Archery Lessons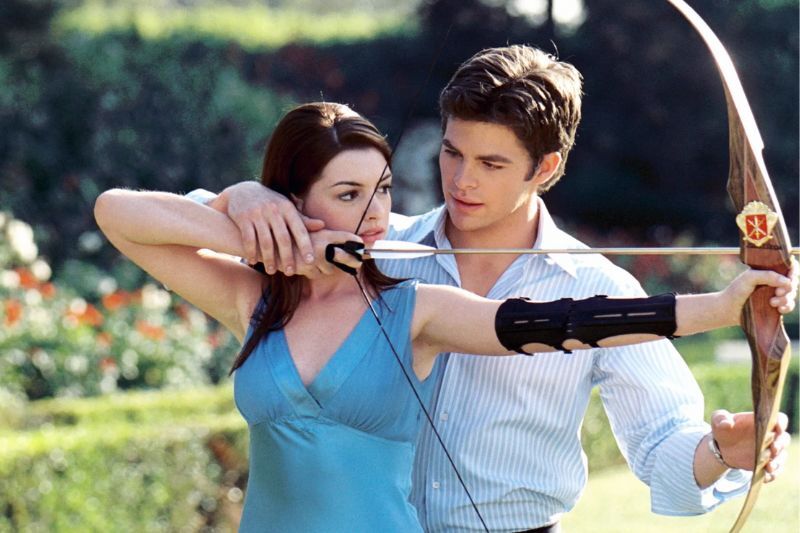 Photo: Teen Vogue
Did anyone else swoon when Chris Pine's character taught Mia how to use a bow and arrow in Princess Diaries 2? Recreate this scene by booking an archery instructor and equipment to take part in one of Genovia's favorite pastimes.
Princess Diaries Party Favors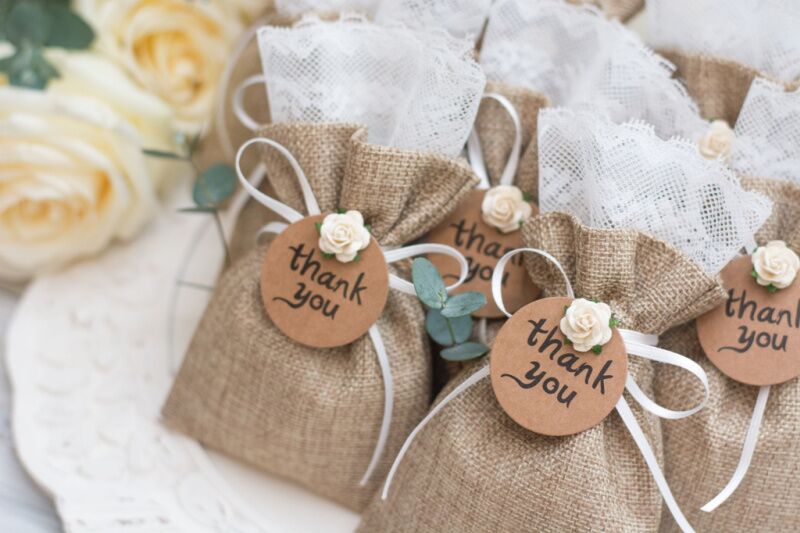 Photo: Svetlana Lev/shutterstock.com
There is no better way than to say, "thank you for being here today" than with party favors for guests to take home and enjoy afterwards. Include satin fans, a locket necklace, and a plastic tiara so everyone can feel like a princess even after the party is over.
Find more party ideas and inspiration here on The Bash.