23 TikTok Approved College Sorority Party Themes and Ideas
Plan the ultimate Greek life event with these unique sorority party themes.
Whether you're in recruitment, rush week, or just a huge fan of Bama Rush TikTok like we are, it's time for the sorority fun and theme planning to officially begin! Get your Amazon carts ready because you're going to want to put together unique costumes for these sorority party themes and ideas.
Planning formals, date parties, and special big/little days are always the highlights of the semester, but sometimes it's difficult to pick a theme that's not overdone. We're here to help you plan a unique sorority event that is totally Instagram and TikTok worthy.
Here are 23 sorority party themes and ideas for your Greek life events:
Bama Rush TikTok Inspiration
If you love to scroll for hours on Bama Rush TikToks and #OOTD videos, take inspiration from social media! We predict there will be a ton of Barbie, Mermaidcore, and cowgirl themes this recruitment season as seen in 2023 pop culture.
The Parent Trap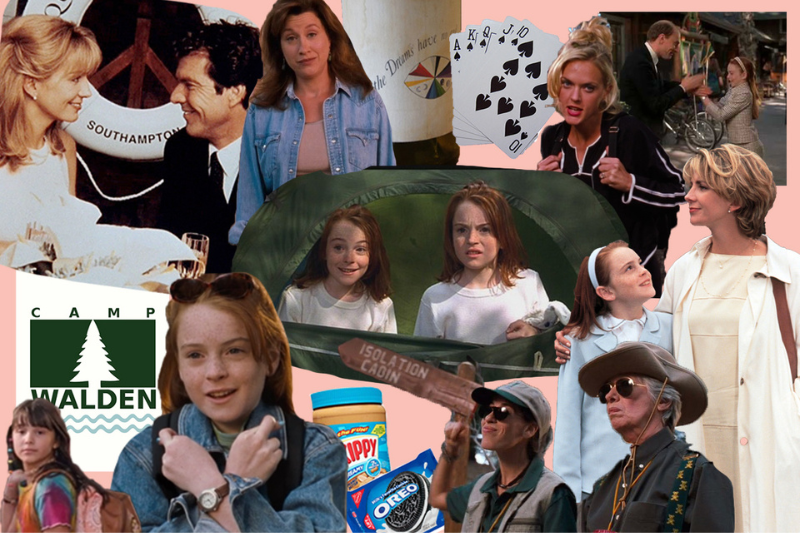 Photo: Hey Alma
We all grew up watching the 1998 remake of The Parent Trap starring Lindsay Lohan, and it can easily be transformed into a fun theme for any type of sorority function. Start by dressing like Meredith Blake, Chessy, or Elizabeth James, sip on Parker Knoll wine (any wine will do), and create a Camp Walden aesthetic for decor. Everyone will love the nostalgia from a Parent Trap themed party.
Taylor Swift Eras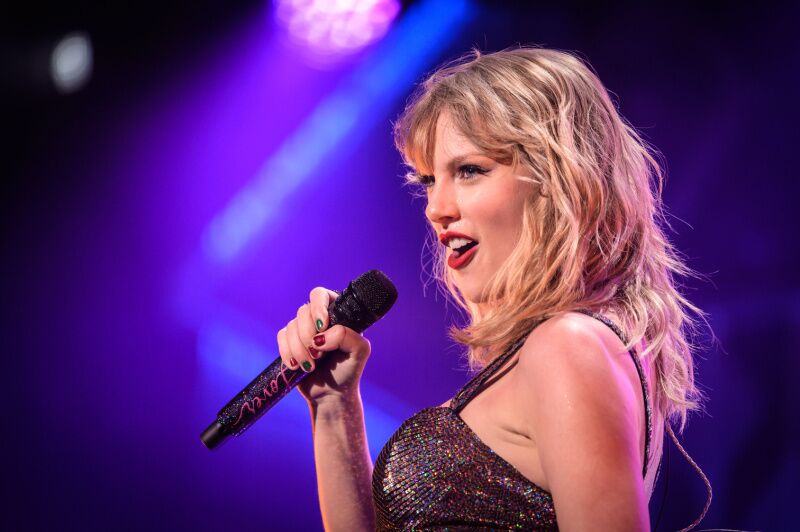 Brian Friedman/shutterstock.com
This one is for the Swifties! Taylor Swift's Eras Tour has been the concert of the year, so, have your sisters choose their favorite era this sorority season! With 10 albums and aesthetics, everyone can dress in their favorite Taylor Swift time period. You'll also want to incorporate some activities like "breakfast at midnight," sorority inspired friendship bracelet making, or book a karaoke DJ for a Swiftie singalong.
Taylor Swift Theme Party Guide
All White Outfits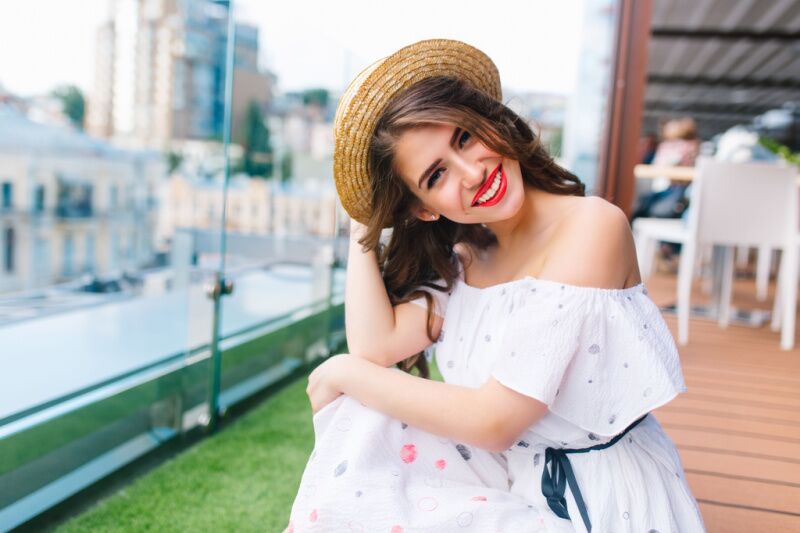 Photo: Look Studio/shutterstock.com
If you're a fan of Gossip Girl, this sorority party idea is for you. Remember the episode when Serena, Blair, and the rest of the group traveled from NYC to the Hamptons for the iconic summer soirée? The characters wore their finest and most stylish white outfits, and you'll want to, too. Use this chic theme for any type of sorority event.
Hannah Montana
You know what Hannah Montana says, "you'll always find your way back home." Welcome your sisters home during recruitment with an all-out 2000's Hannah Montana theme. Recreate some of Miley or Hannah's iconic looks from the show, have splenty of "sweet niblets" to snack on, book a country singer or pop singer—or both!
Mamma Mia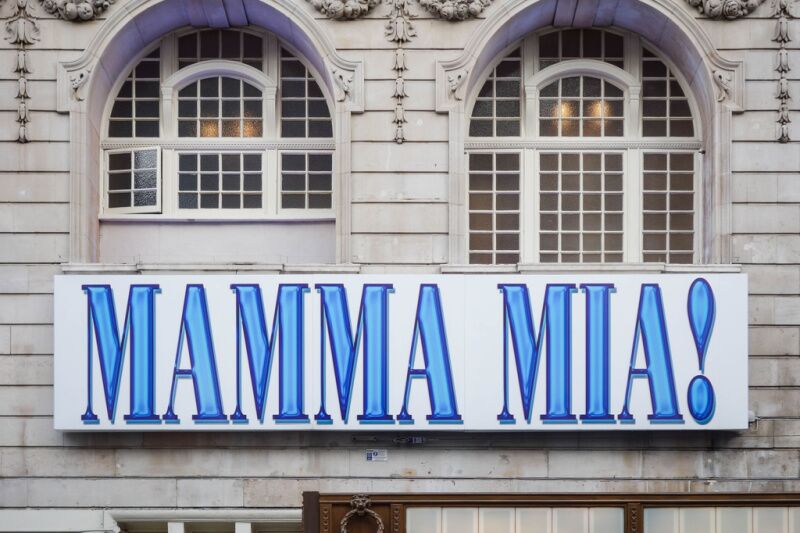 Photo: Michael175/shutterstock.com
Here we go again! Take your sorority function to the next level with a Mamma Mia inspired event. Think disco balls, an aqua and orange color scheme, and of course, plenty of singing and dancing to the iconic soundtrack. Give your sorority sisters an extra special treat by booking an ABBA tribute band for a Donna and the Dynamos style performance.
Boardy Barn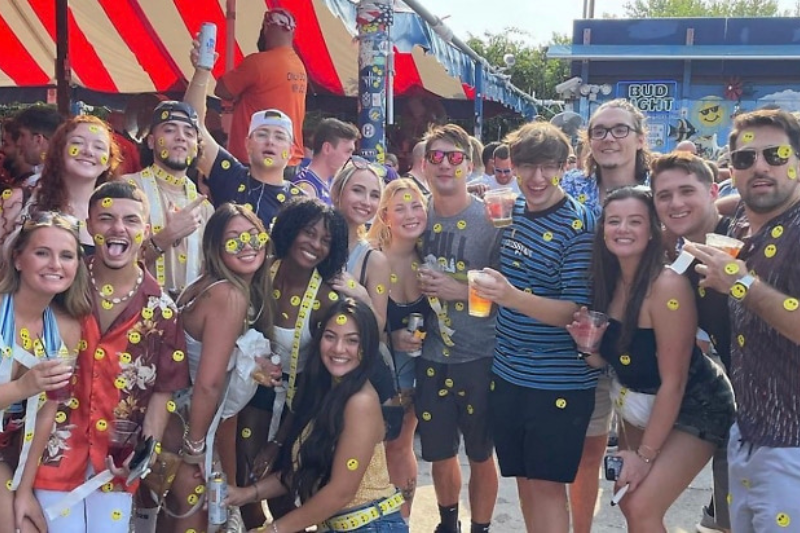 Photo: Guest of a Guest
If you haven't heard of Boardy Barn before, it was one of Long Island's most iconic summer party spots filled with dancing, beer, and tons of smiley face stickers. Unfortunately, this original venue has closed, but their famous parties are still being held in the Hamptons now known as The Barnyard. This epic summer party can easily be replicated by purchasing the signature stickers on Amazon and booking a DJ near your school to party Boardy Barn style.
Mermaidcore
With the live-action version of The Little Mermaid starring Halle Bailey, Mermaidcore is the latest style trend to surface social media—and we're obsessed. Invite the girls to dress in their best mermaid looks that feature plenty of glitter and seashell jewelry for the perfect photo ops. You can even book mermaid characters on The Bash to make this sorority event one to never forget.
Barbie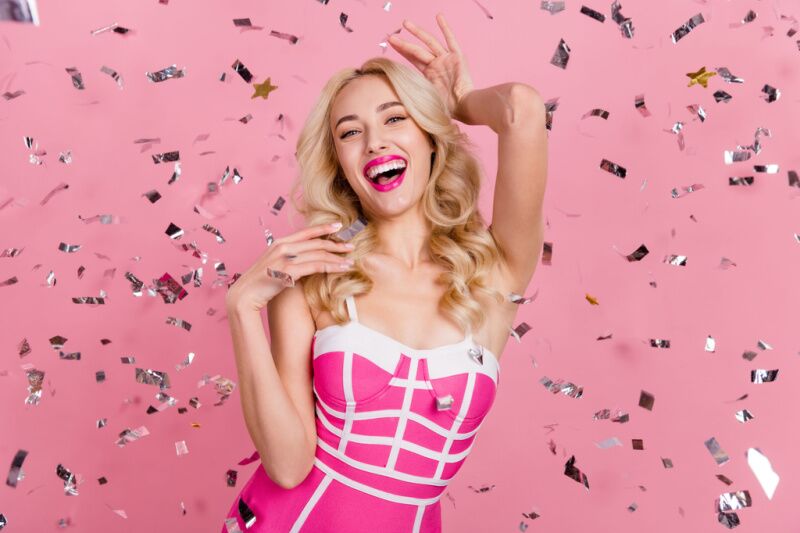 Photo: Roman Samborskyi/shutterstock.com
Come on, Barbie, let's go party! With the premiere of the Barbie movie this summer, Barbiecore is one of the latest fashion trends featuring all things pink and sparkly. Can you think of a better sorority party theme? You can even book a local hair and makeup artist to visit the sorority house so everyone can get dolled up! Guests can dress up as their favorite version of a Barbie or Ken doll and party in your own Barbie World.
High School Stereotypes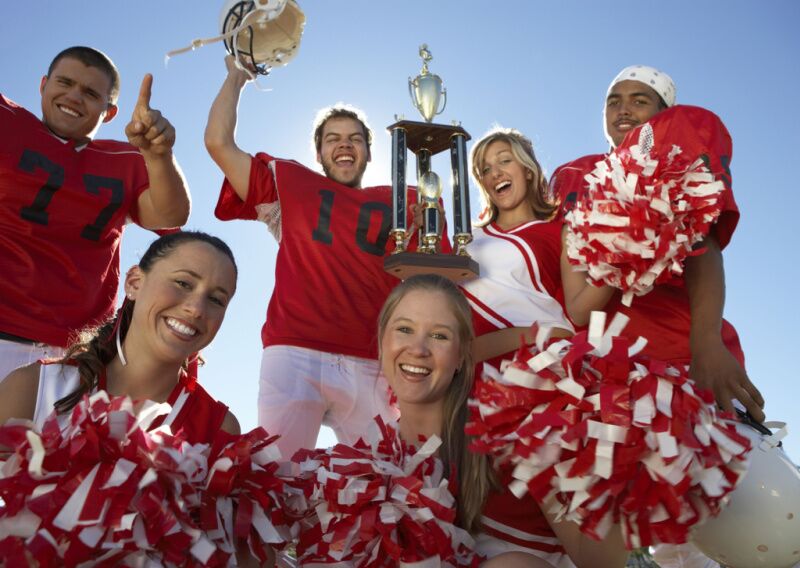 Photo: sirtravelalot/shutterstock.com
We all know the stereotypes; jock, nerd, prom queen, teacher's pet, the list goes on. Have you ever thought about using it as your next sorority date function theme? Dress like one of these superlatives for a different type of costume party. To have even more fun, everyone can guess the stereotypes people dress up as.
Candy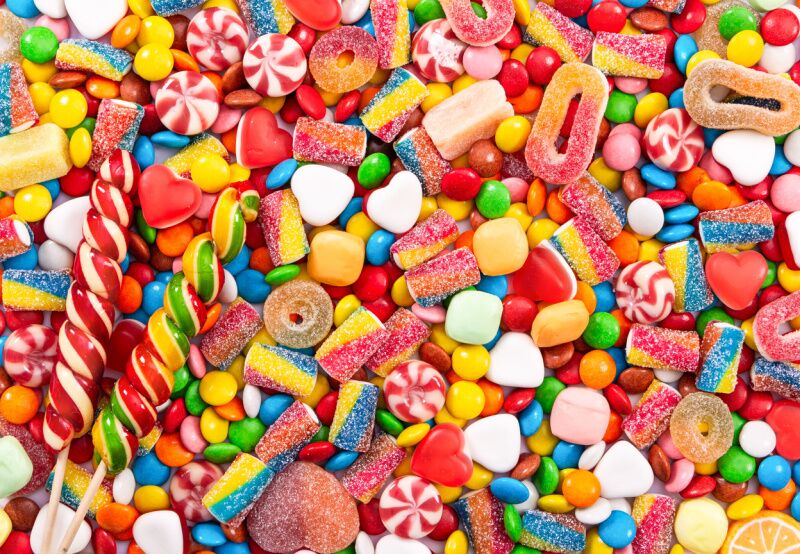 Photo: Nataliia Pyzhova/shutterstock.com
Tell everyone your sorority is as sweet as candy with a fun and vibrant candy land theme. The girls can dress as their favorite type of sweet treat, book a food cart to serve delicious candy and dessert, and make plenty of TikToks in between!
Friends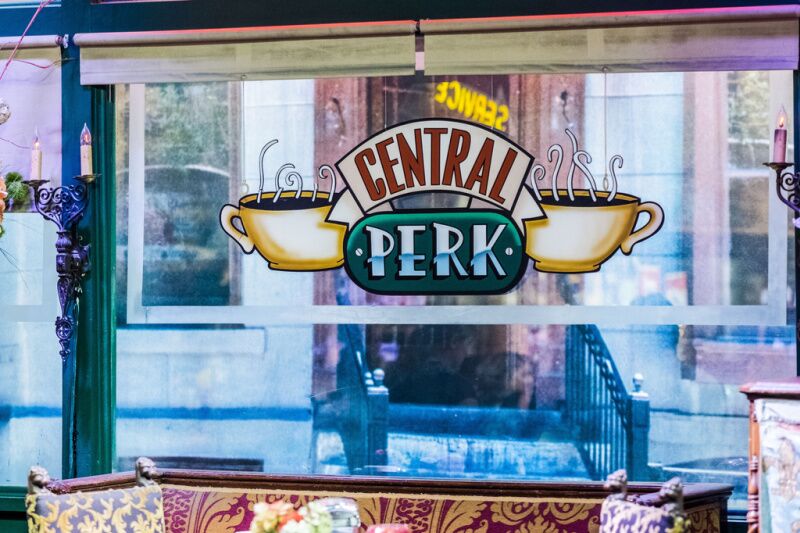 Photo: Krzysztof Stefaniak/shutterstock.com
The one where you throw a Friends themed sorority party! Characters' 90s style, coffee drinks, and other show inspired details will help pull off this theme for a mixer, party, or even just a fun change of pace for a chapter meeting. "PIVOT" your sorority event planning because you'll definitely want to use this Friends theme next.
Arabian Nights
Photo: Fer Gregory/shutterstock.com
This sorority theme idea is elegant and chic, making it the perfect theme for an upcoming formal. Decorate the venue in plush draping with accents of gold that will transport everyone to a whole new world. Keep with the Arabian nights theme by booking a henna tattoo artist, belly dancers, and even fortune tellers for creative party entertainment.
Arabian Nights Theme Party Guide
Disco Cowgirl
As seen on Bama Rush TikTok, western meets disco for this trendy sorority theme! Put on your best glitter cowgirl hat, new pair of boots, and make sure to decorate with plenty of disco balls and LED lights. Play a mix of 70s tunes with today's country hits, and capture all the fun moments with a photo booth rental.
Pro tip: If you want to skip the classic disco cowgirl theme, try a coastal cowgirl theme for a unique twist this year!
Disney Duos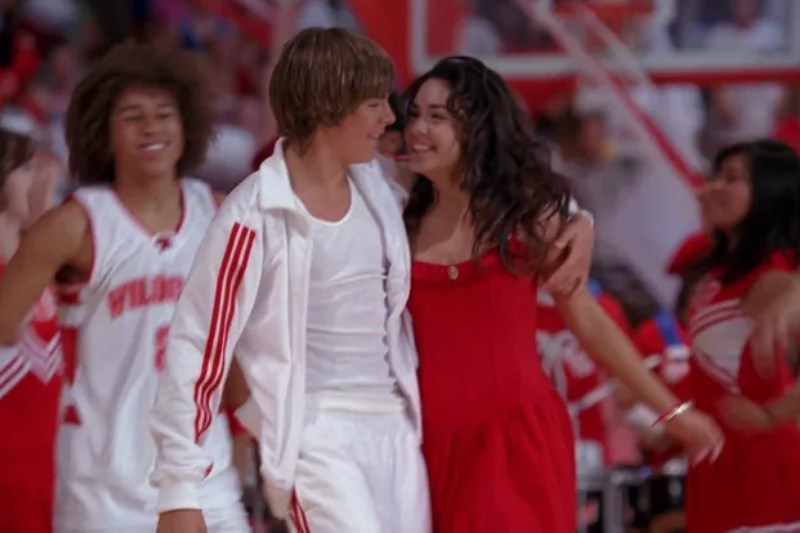 Photo: TheTalko
Disney allows the opportunity to get extremely creative with your outfit choice. From princesses to movie characters, there are endless possibilities for everyone to dress as during this sorority date party theme. Choose from Disney's dynamic duos to replicate including Cinderella and Prince Charming, Tinkerbell and Peter Pan, or Gabriella and Troy.
Decades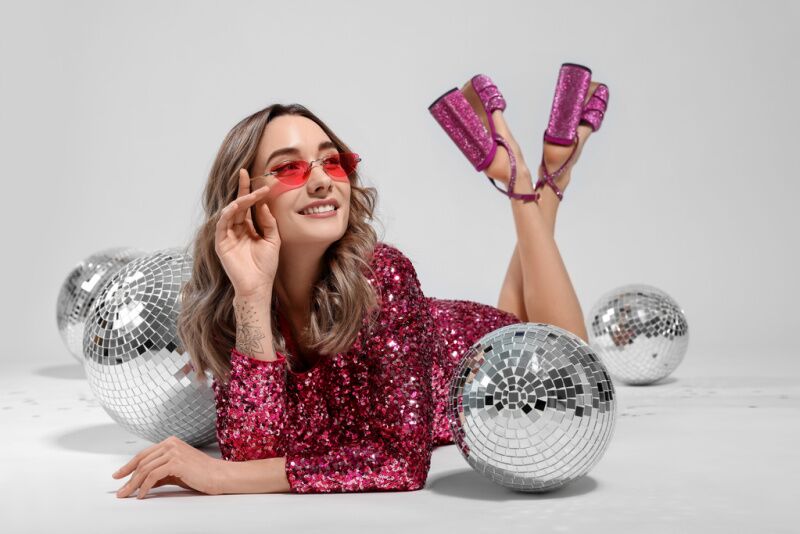 Photo: New Africa/shutterstock.com
You can never go wrong with decades for a sorority party theme! Choose between celebrating the 70s, 80s, 90's or 2000s, or let everyone dress as their favorite era. If you want to get more specific during your favorite decade, you can always choose a Great Gatsby roaring 20s theme, Clueless inspired 90s theme, or a modern day Euphoria theme party.
Ugly Holiday Sweater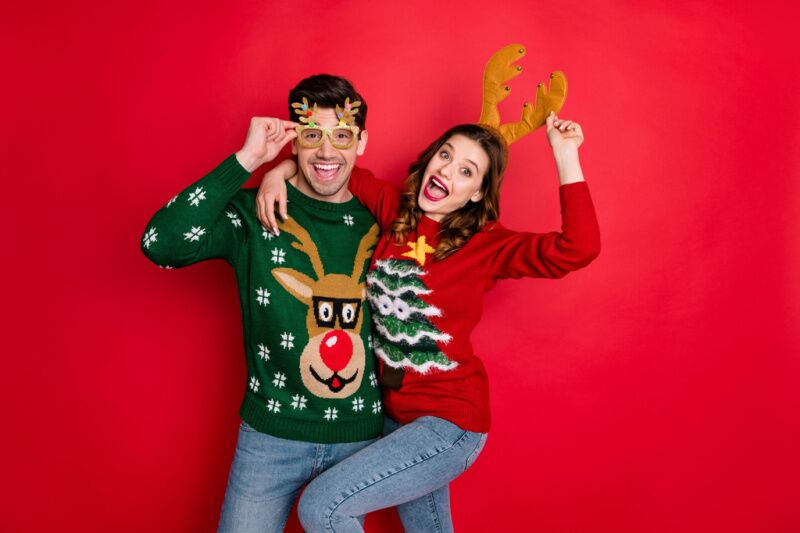 Photo: Roman Samborskyi/shutterstock.com
When hosting any event in December, you can't go wrong with an ugly holiday sweater theme. Get into the spirit of the season with your most atrocious Christmas or holiday outfit. Make this an unforgettable event by booking a Santa Claus, because you can never be too old to tell Saint Nick what you want for Christmas.
Coachella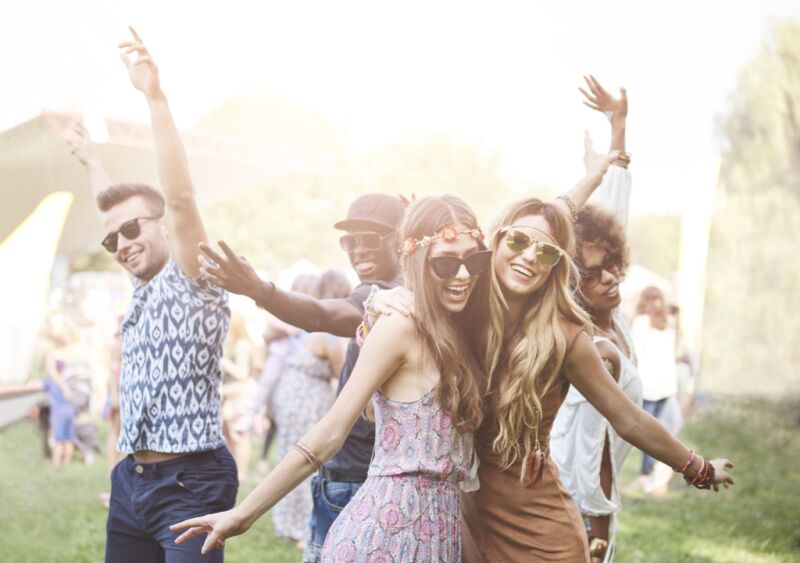 Photo: gpointstudio/shutterstock.com
If you couldn't get tickets to this year's most popular music festival, just host your own! To pull this off you'll need flower crowns, bohemian outfits, and trendy food trucks. This is a festival, so you can't forget live music (that's the whole point!). Browse different genres and musicians on our site to find the perfect group for your sorority function.
Jersey Shore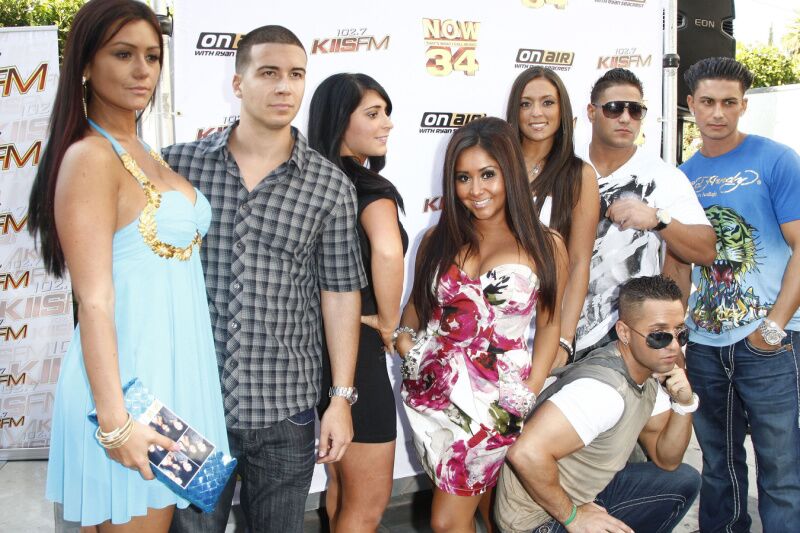 Photo: Joe Seer/shutterstock.com
Sorority sisters and fraternity brothers can recreate the looks of Snooki, Pauly D, and JWoww for a unique sorority party theme. If you can't get to the actual beach for this party, any location can easily be made into the Jersey Shore using fake palm trees and animal prints. Play songs from the Jersey Shore Soundtrack to dance and fist pump all night long.
Jersey Shore Theme Party Guide
Masquerade Ball
Photo: vectorfusionart/shutterstock.com
Semis and formals are the long awaited events of the school year, so you obviously need to go big. Gather your executive board to plan a masquerade ball that is not only chic, but also elegant and mysterious. Assign a black tie dress code, find the perfect venue, and browse caterers and bartenders near you to make this evening unforgettable.
Mardi Gras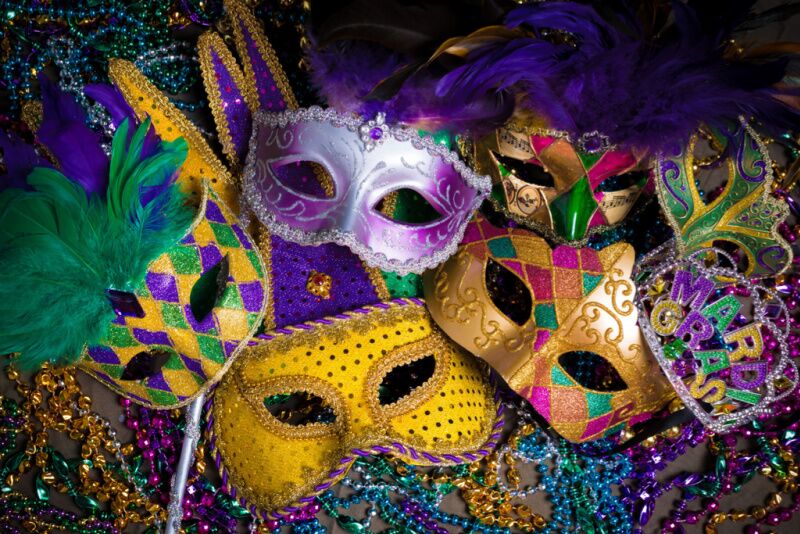 Photo: Mike Flippo/shutterstock.com
If your school isn't located in NOLA, that doesn't mean you can't partake in the Fat Tuesday spirit, whether it's actually Mardi Gras or not. Colorful beads, feather boas, and face paint is the dress code for this event, and of course, lots of food and good music.
Princess Diaries
Grab your girls for the ultimate nostalgic sorority theme party idea—Princess Diaries! We all grew up watching Mia Thermopolis become one of our favorite Disney princesses of all time, so this will be a hit among all the sisters. Invite everyone to dress to impress, have plenty of Genovian pear food and drinks, and maybe even book a limo driver to give everyone the royal treatment.
Princess Diaries Theme Party Guide
Pajama Party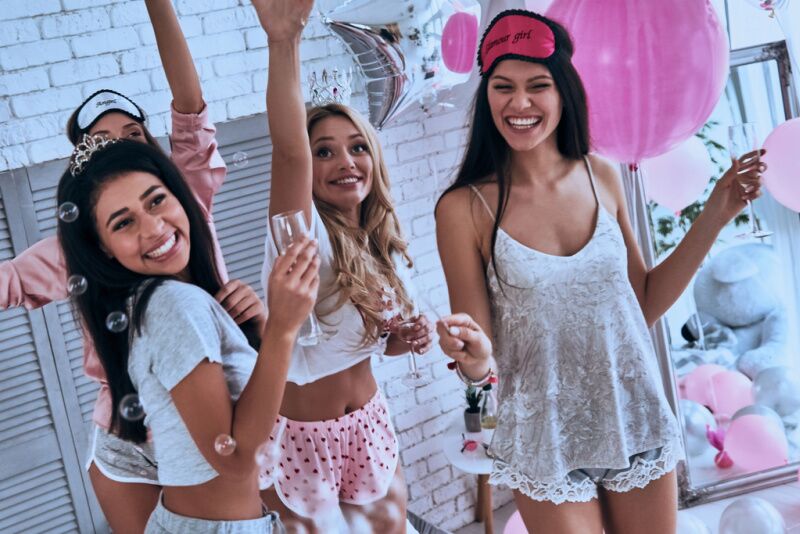 Photo: G-Stock Studio/shutterstock.com
Cute and cozy, is there anything better for a party? Dress in your favorite matching PJ set, robe and slippers, or even your oversized t-shirt. Create the ultimate slumber party experience by singing everyone's favorite songs during karaoke, and of course, a pillow fight!
Find more ideas and inspiration for events here on The Bash.