15 Best Birthday Party Venues in LA for Adults
From private gardens to trendy bars, we've rounded up the top spots in Los Angeles.
Alice Prendergast
Contributor
Sure, virtual birthday bashes are great, but you'll probably want to celebrate with your friends and family IRL in the post COVID-19 world. Of course, the first thing you need to do is book your location, and we're here to help you find birthday party venues in Los Angeles for your dream event.
We've rounded up the best places to throw a birthday party in LA to make planning your celebration a little less stressful and ensure that it's absolutely awesome. From trendy bars and restaurants to outdoor venues and private gardens, there's something for just about every size and theme, so you're bound to stumble upon something you love.
Here are the best birthday party venues in Los Angeles for adults.

The Houdini Estate, 2400 Laurel Canyon Blvd, Los Angeles
Let's start this list off strong with one of the most beautiful and unique birthday party venues in Los Angeles, The Houdini Estate. It's actually been around since the 1900s and has seen Harry Houdini work his magic IRL. The original mansion has been rebuilt after a fire in 1959, but it's still got that vintage charm. It's got plenty of nooks and crannies to explore and there are even overnight guest suites if you and some of your partygoers want to stay the night! As for space, it's large enough to host a whopping 600 guests, so it's great for massive special events.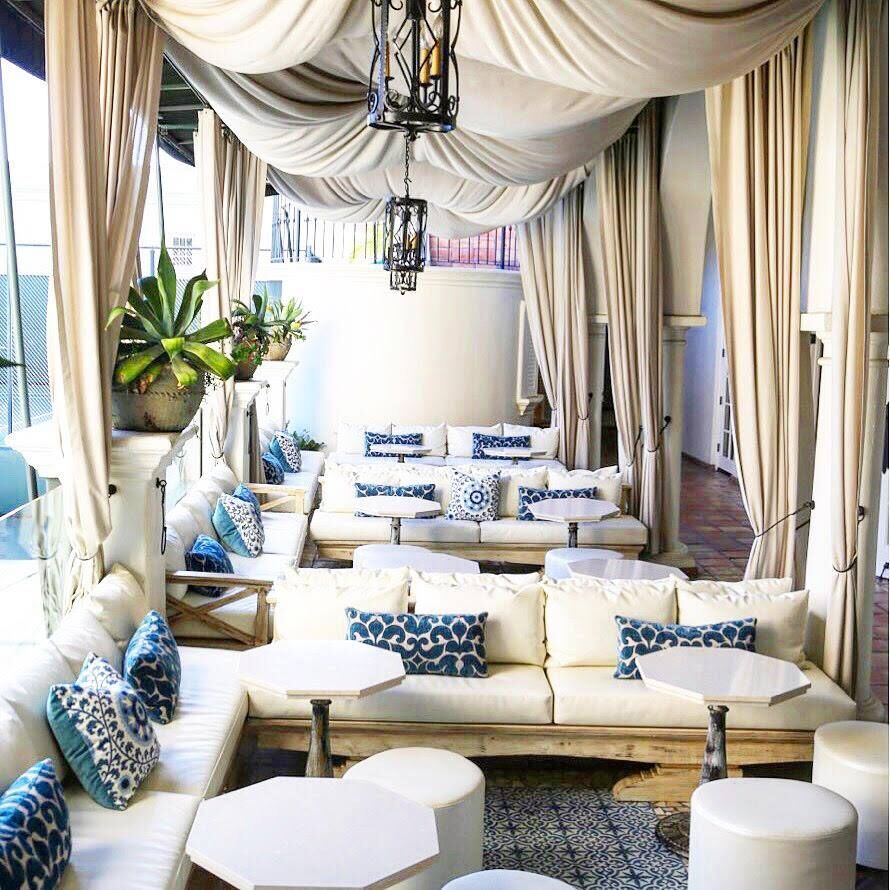 Santuari, 6711 Forest Lawn Dr, Los Angeles
On the hunt for a gorgeous, zen place to celebrate your birthday? Look no further than Santuari. This Los Angeles party venue has everything you could ever want for a luxurious outdoor event: boho chic furnishings, airy linens, and a stunning view. It's large enough to fit from 25 to 75 guests, making it ideal for a small to a midsize celebration. P.S. you can also book its private room or the entire venue, if you want both indoor and outdoor spaces (and more spare room to party).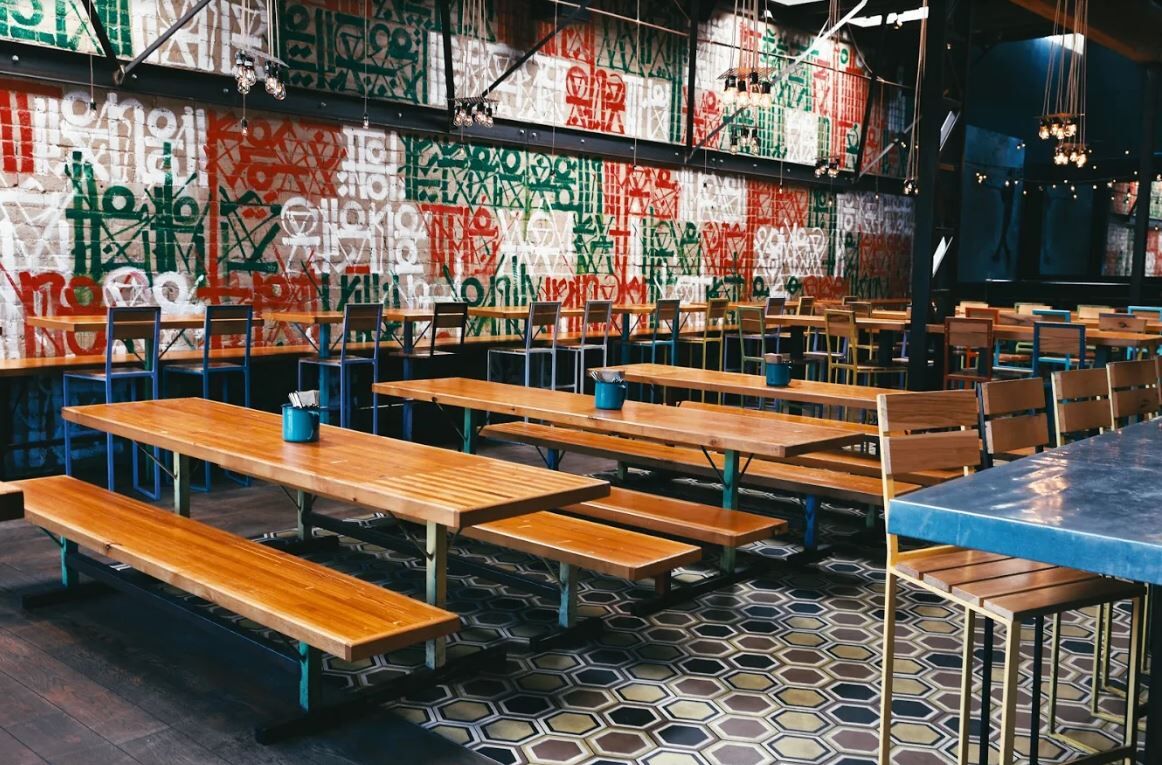 Petty Cash Taqueria & Bar, 7360 Beverly Blvd, Los Angeles
If your birthday falls on a Taco Tuesday (or you just really love Mexican food), Petty Cash Taqueria & Bar is where it's at. While the mouthwatering food and cocktails are probably the star of this show, the restaurant also offers the perfect decor for a more laidback bash. Inside you'll find graffiti-covered walls, high top tables, and industrial accents. As for size, it's 3,700 square feet and can accommodate up to 30 guests. Oh, and if you don't want to do a full buyout, you can always book the communal picnic tables or bar separately.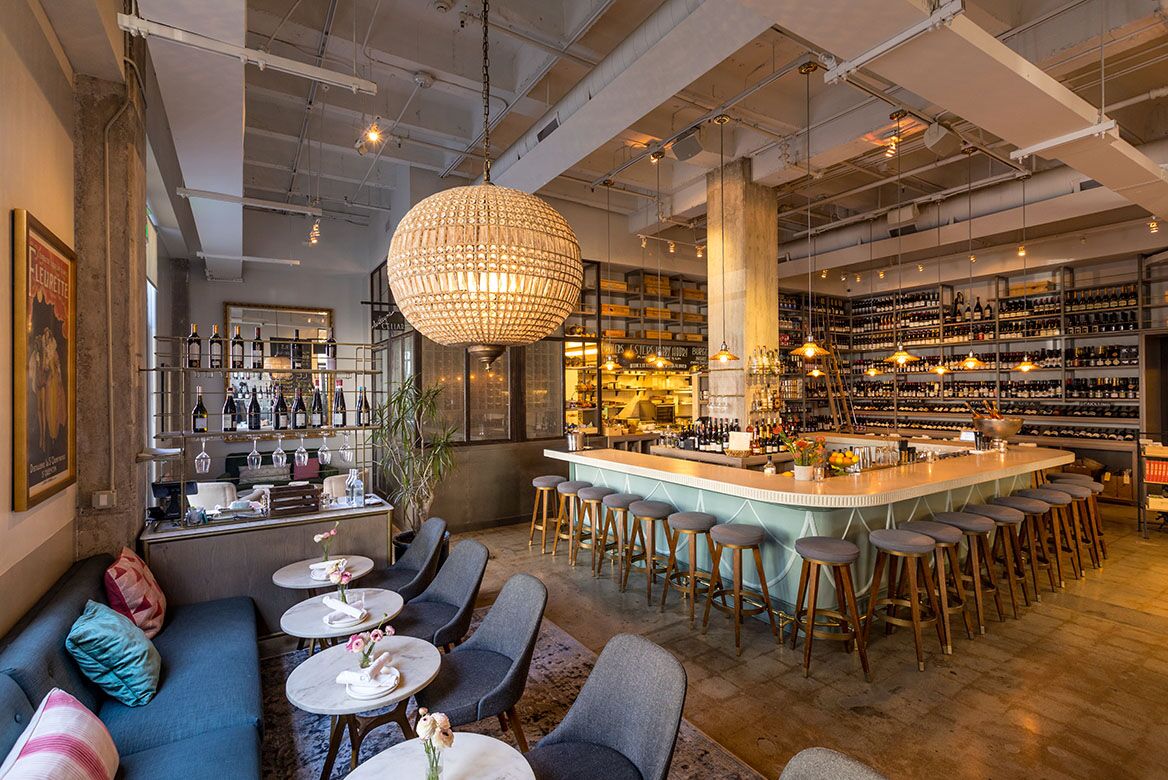 Ester's Wine Shop & Bar, 1314 Seventh St, Santa Monica
Tucked away in a 1937 Art Deco building you'll find Ester's Wine Shop & Bar. This eatery/bar hybrid is a great option for those who want to spend their birthday sipping on fine wine and eating delicious food. Its decor is chic, understated, and elegant, with timber floors, a central bar, and marble tables. It's large enough for 150 guests, but can also accommodate smaller groups, if you're looking for something more intimate.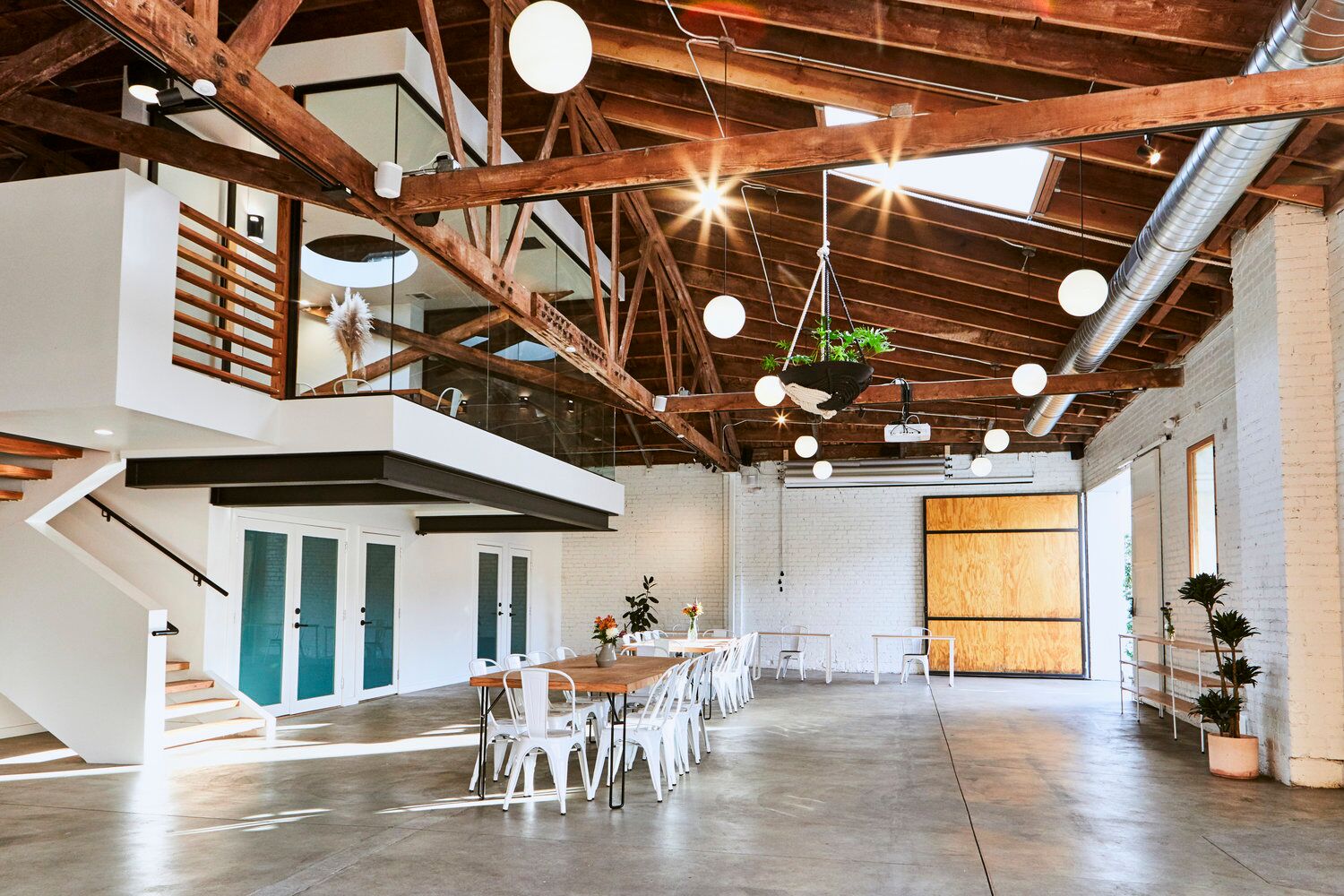 Office Party, 4514 N Figueroa St, Los Angeles
Office Party is a minimalist and modern warehouse space that you can completely customize for your event. It boasts exposed wooden beams, glossy concrete floors, and a multi-level layout, giving your guests ample space to mix and mingle. It's 5,000 square feet and can fit up to 250 guests. Thanks to its size, it's also a great choice for weddings, corporate events, and bar/bat mitzvahs. It also has a large outdoor event space that makes social distancing a little easier.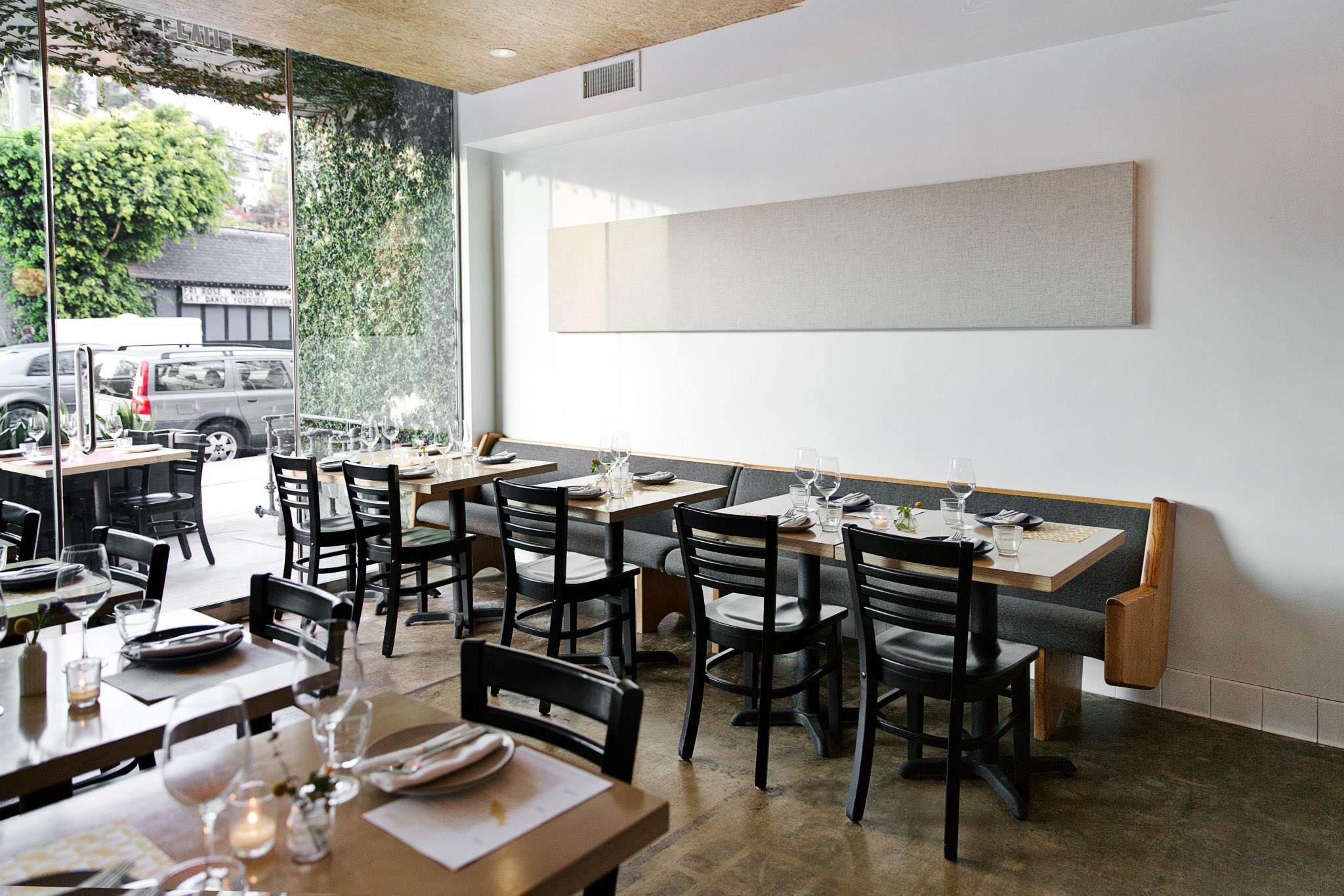 Alimento, 1710 Silver Lake Blvd, Los Angeles
On the hunt for a cool, contemporary space for your birthday party in Los Angeles? Alimento in Silver Lake may be the one for you. It's sleek, simple, and serves up amazing food (a triple threat when it comes to birthday destinations). It's 1,300 square feet and can fit up to 75 guests.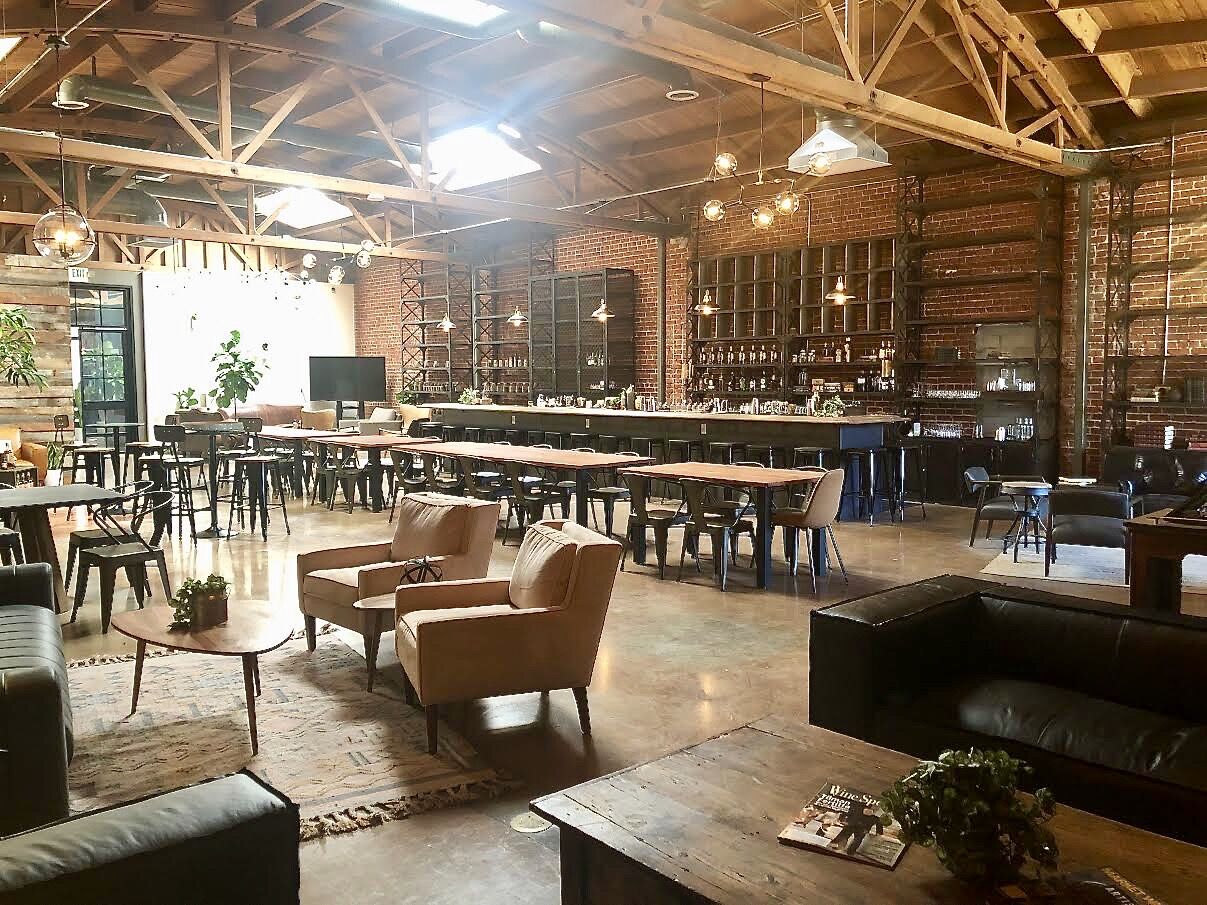 The Infusery, 2332 E 8th St, Los Angeles
If you love exposed bricks and beams, you'll probably love The Infusery. It's an industrial, rustic space that feels a bit cozier than most warehouses and loft venues in the city. Located in the Arts District, the venue has a 30-foot wooden bar, patchwork rugs, and bistro lighting, so you won't have to go crazy with the decor rentals (it's already pretty stunning). As for space, it covers 3,200 square feet and can accommodate between 20 and 100 guests.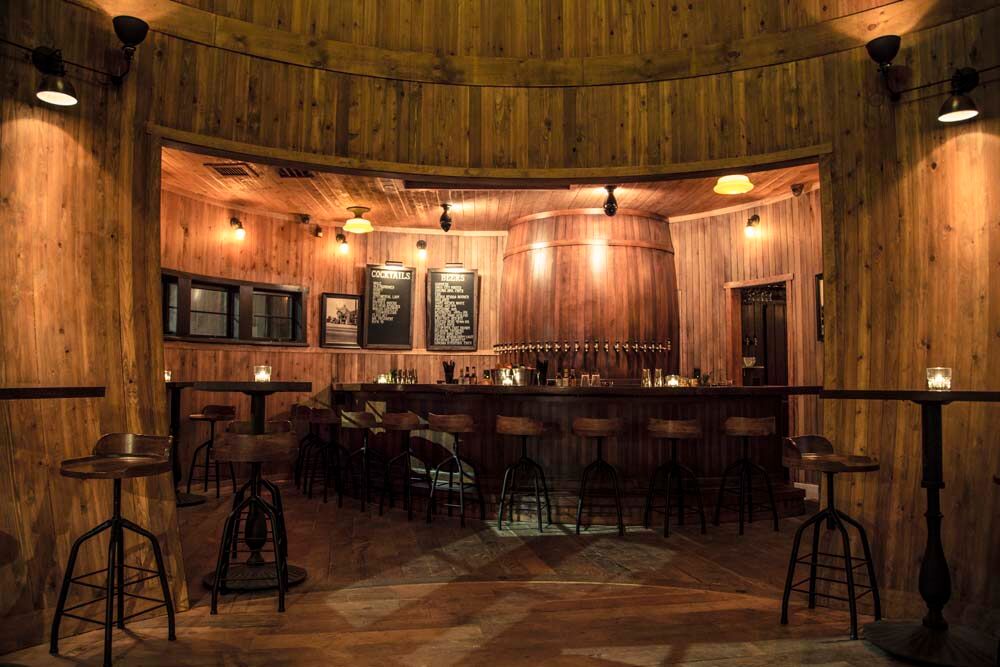 Idle Hour, 4824 Vineland Ave, Los Angeles
Idle Hour is the perfect birthday party venue for anyone who wants to give their celebration a southern kick. The building is shaped like a whiskey barrel and the interior looks like an old-timey saloon (just a little more polished). Aside from a super cool interior, it also has an outdoor patio space where your guests can kick back and have a good time if the weather is nice. It's 1,274 square feet and can fit a total of 215 guests.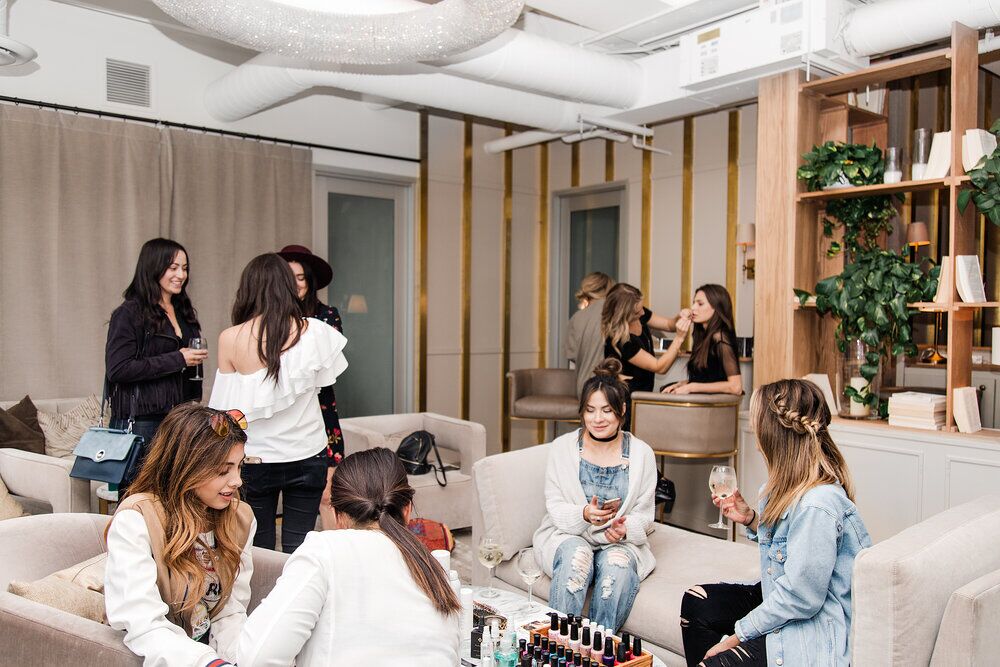 Hills Penthouse, 8560 Sunset Blvd, West Hollywood
Hills Penthouse West Hollywood will make you feel like you're part of the A-list on your birthday. This LA party venue features all-white decor, floor-to-ceiling windows, and industrial accents. Basically, it's the loft you wish you could live in but probably can't afford to (if you can, I'm super jealous). It's 5,000 square feet and can fit up to 150 guests.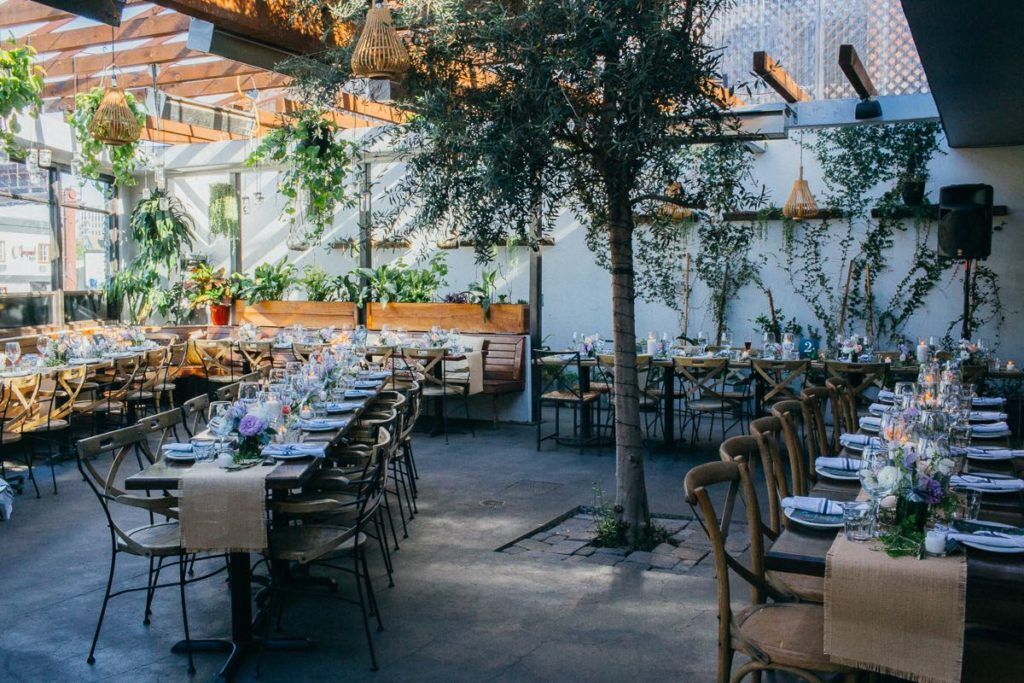 Madera Kitchen Cahuenga Patio, 1835 N Cahuenga Blvd, Hollywood
If you love plants, you're bound to love the enclosed patio space at Madera Kitchen. It features pretty much floor-to-ceiling greenery and gets plenty of natural light, so you kind of feel like you're in a greenhouse. It can fit anywhere from 70 to 100 guests, so it's a great option for midsize events. P.S. the restaurant has four additional spaces available: the Franklin Patio, the Franklin Lounge, Wine Room, or the entire interior.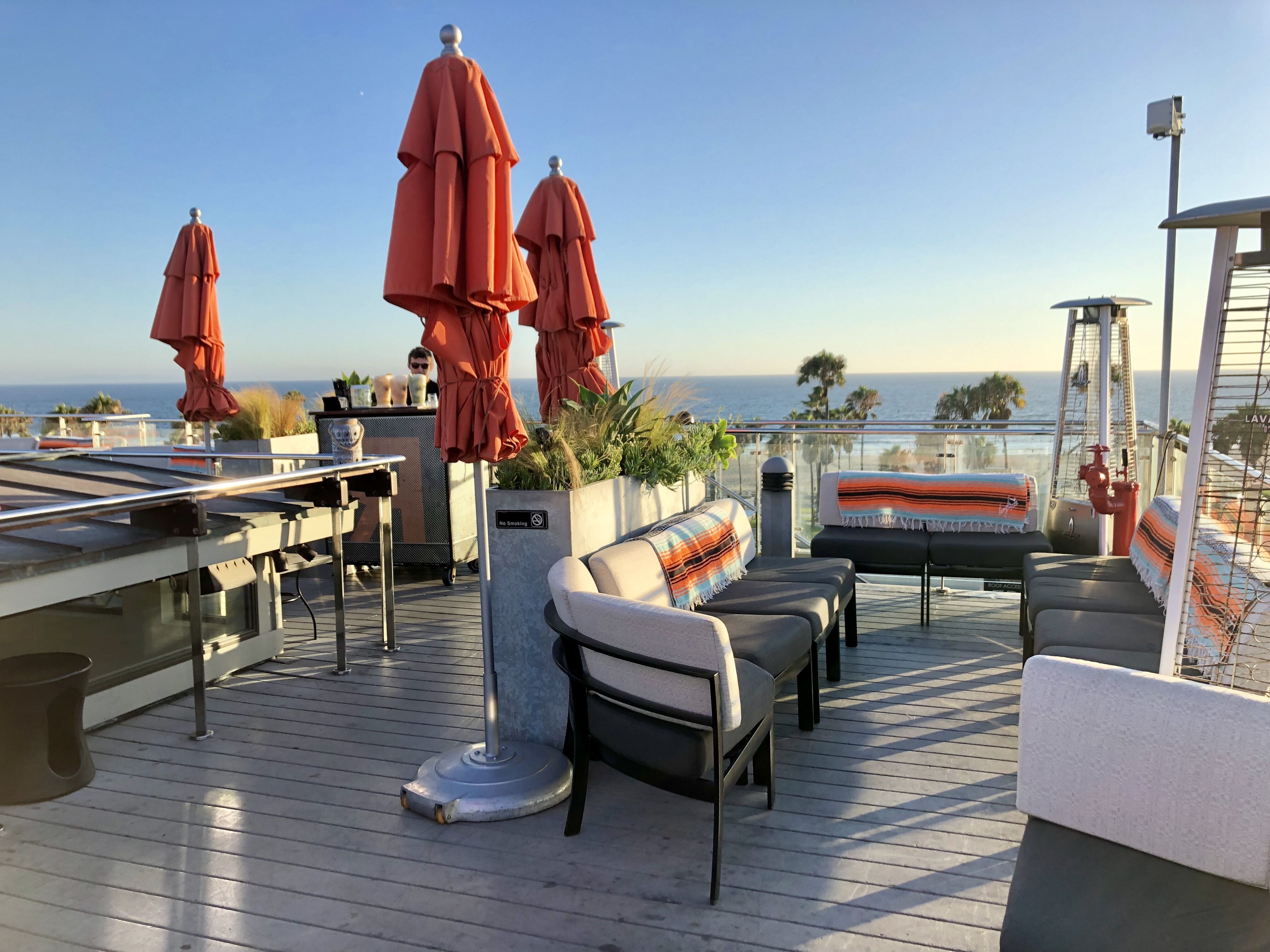 Hotel Erwin - High Rooftop Lounge, 1697 Pacific Ave, Venice
What's better than a rooftop birthday celebration overlooking the Los Angeles skyline? The High Rooftop Lounge at Hotel Erwin makes the ideal location for your next birthday with friends and family. The space can accommodate up to 200 guests for the ultimate VIP party experience. 
Sip on signature cocktails and dine on mouth-watering food in this sophisticated and vibrant rooftop bar. Take advantage of event staffing, beverage services, and food services available at this venue to host the birthday event of the year.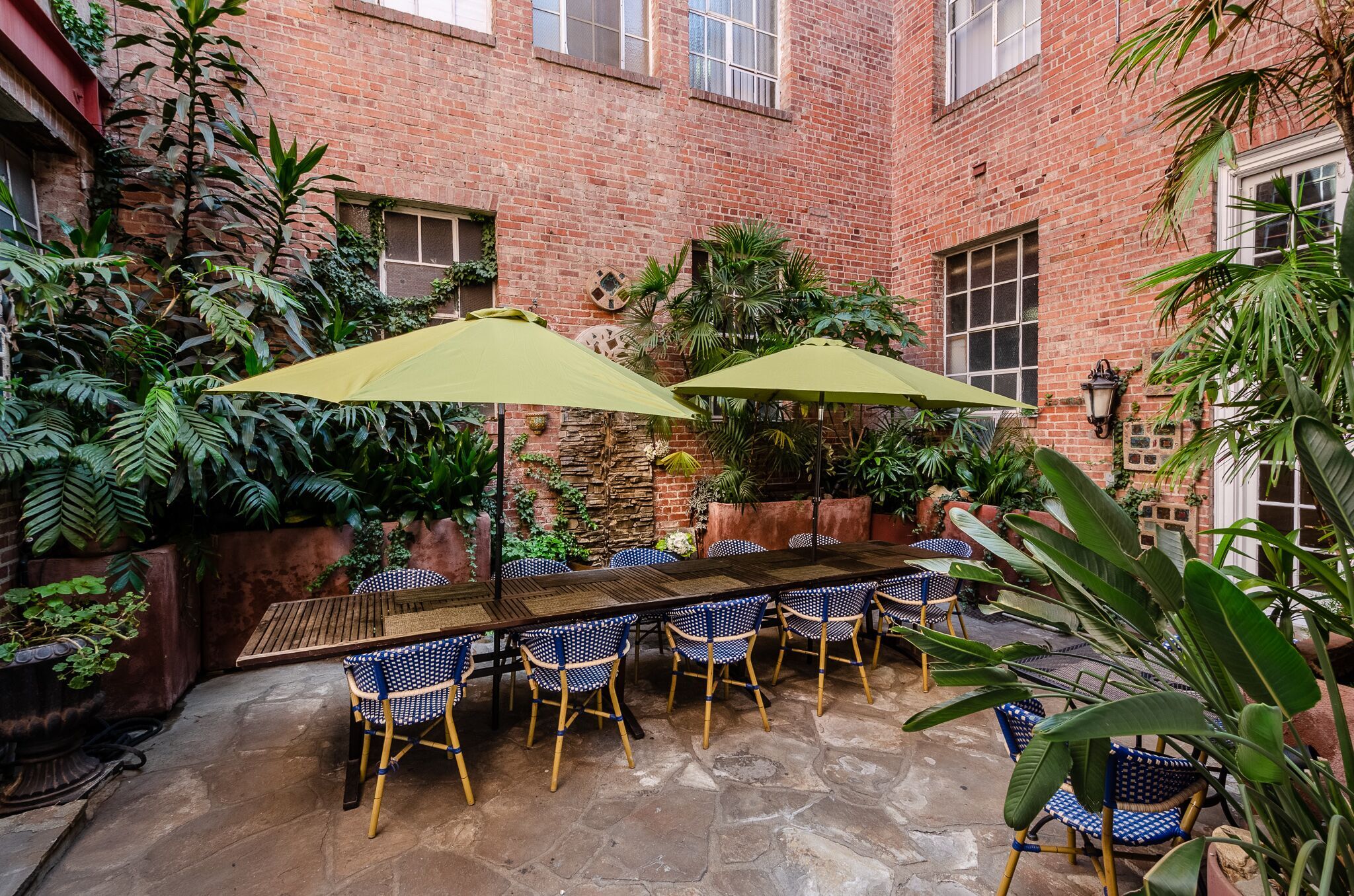 Madeline Garden - Patio, 1030 E Green St, Pasadena
If you're planning an intimate birthday get-together for your special day, the Patio at Madeline Garden makes an ideal LA venue to celebrate. This restaurant in Pasadena combines French Quarter style architecture and West Coast charm to create a unique courtyard setting for your birthday celebration. 
The open-air and flexible space can accommodate up to 30 guests while featuring their French-Italian style menu that includes everything from pesto shrimp to a petite ribeye. Madeline Garden has elegant, romantic, and sophisticated touches to create a special experience for an upcoming birthday.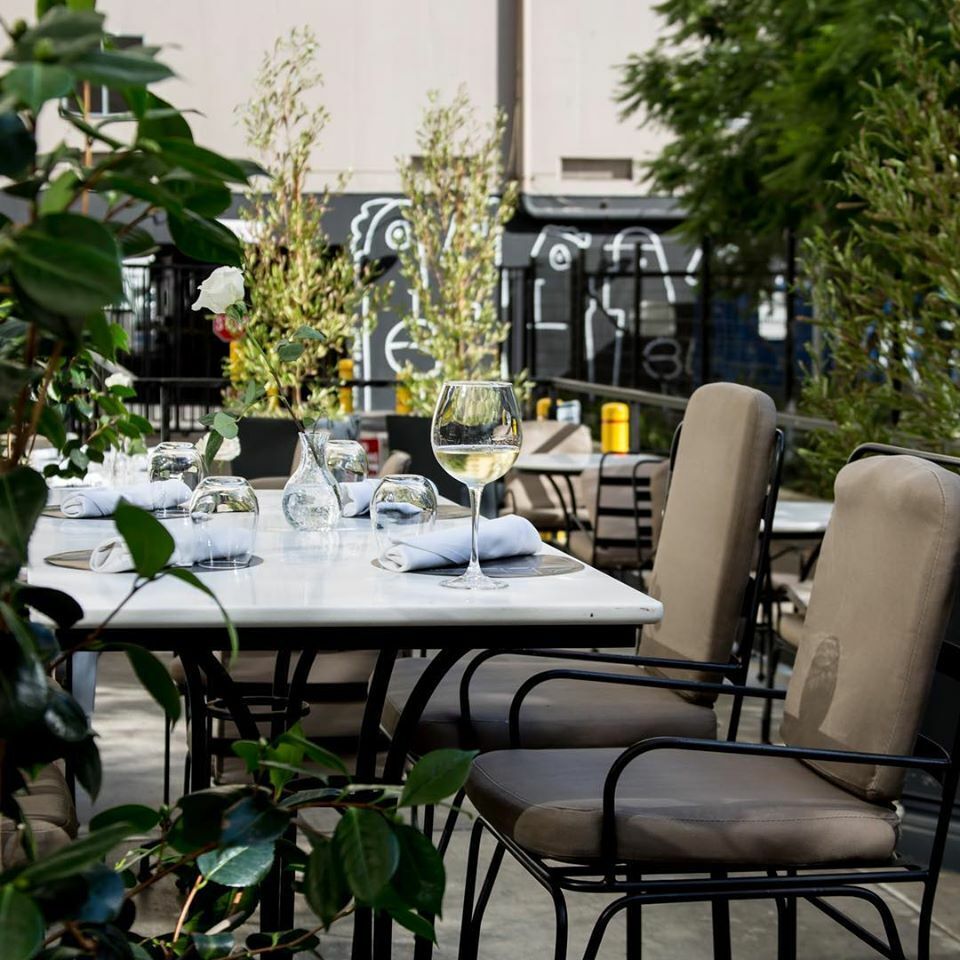 Le Petit Paris - Patio, 418 S Spring St, Los Angeles
The Patio at Le Petit Paris is a scenic event location that offers a charming ambiance for a small birthday get-together. Up to 50 guests can dine in the outdoor area for a classic French meal featuring everything from appetizers all the way to dessert. 
Bask in the sunshine while taking in the early 20th century architecture of the El Dorado building and celebrating a special birthday. Le Petit Paris also includes a covered outdoor space, lighting and sound systems, and an event manager to help ensure the day runs smoothly.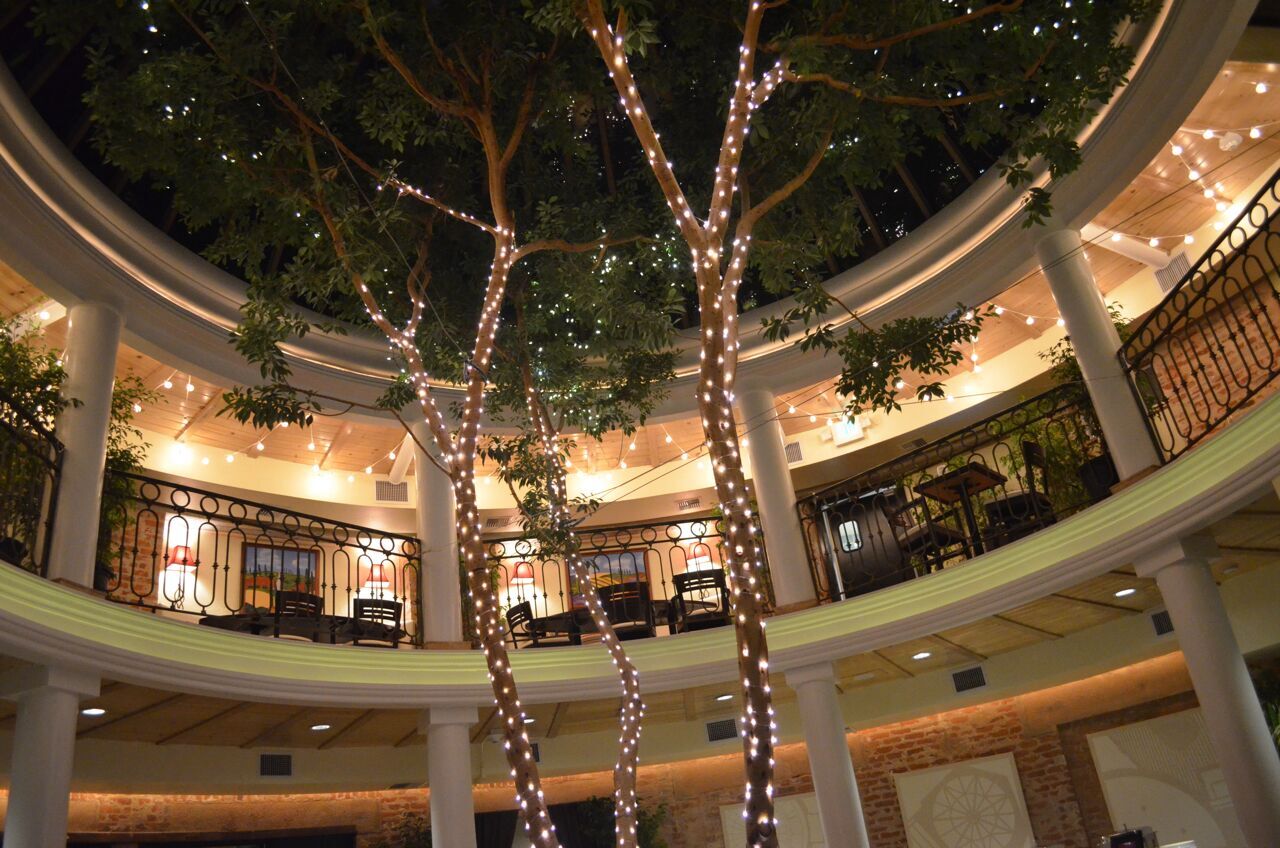 Skylight Gardens - The Balcony, 1139 Glendon Ave, Los Angeles
Located right in the heart of Los Angeles is the timeless event venue, Skylight Gardens. Host an upcoming birthday celebration on The Balcony that overlooks the restaurant's main dining room. With Mediterranean-inspired architecture and an eclectic menu, Skylight Gardens makes a unique venue for any type of birthday party. 
Invite between 40 and 70 guests in the semi-private space and enjoy the restaurant's signature Italian and American dishes. Work with the venue's personalized services that include event coordination, guest list creation, and invitations to help with this birthday celebration.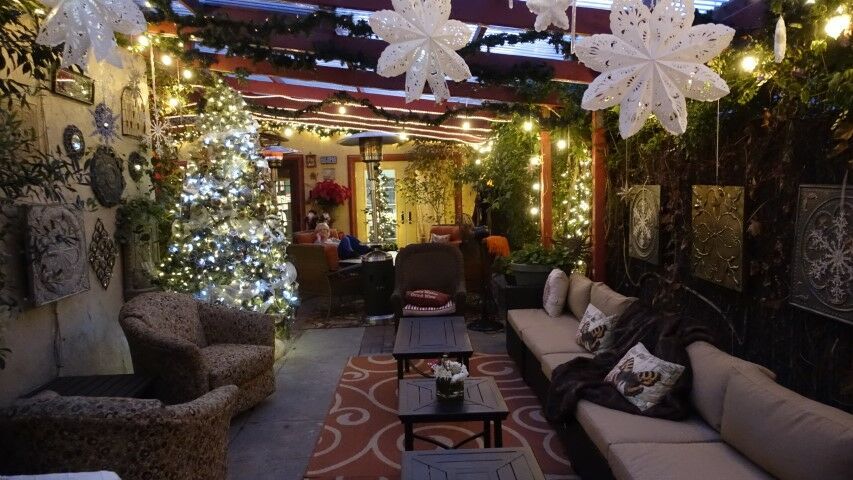 Bexx Secret Garden, 5113 Bakman Ave, North Hollywood
Take your secret garden birthday party to the next level at Bexx Secret Garden. Located in the heart of the Arts District in North Hollywood, this venue is an eclectic setting for guests to host the birthday party of their dreams. 
The outdoor area can accommodate up to 80 guests with wicker furniture and comfortable couches placed throughout. A wood-burning stove is also available in the outdoor space to create a warm and inviting atmosphere during your celebration. Enjoy the venue's specialties including afternoon tea and even their popular "Paella Party" to make the day even more memorable.
Find more birthday party venues in Los Angeles on The Bash.