28 Best Birthday Party Venues in NYC
From trendy lofts to rooftop bars, we've rounded up the top spots in New York City.
Alice Prendergast
Contributor
While virtual birthday parties have been fun, you're probably ready to celebrate in a bigger way this time around (after all, you deserve a party for getting through another year, especially this one). The first step to planning any great event is finding the right location, and we're here to help you do just that. From trendy loft spaces to rooftop bars, we've rounded up our favorite birthday party venues in NYC to host your post COVID-19 bash. Whether you're planning a milestone birthday party or simply eager to get out and celebrate post-pandemic, there's something for just about every size and theme, so you're bound to find a spot you love on this list.
Here are the best birthday party venues in NYC where you can host your celebration.

The Love Shack, 161 Stockholm St, Brooklyn
If you're on the hunt for a whimsical birthday party venue with some real Alice in Wonderland vibes, look no further than The Love Shack in Bushwick. You won't need any decor here, because the place is literally brimming with cool art pieces and knick-knacks. It boasts a black and white checkered floor, a wall covered in mismatched vintage mirrors, a shimmering crystal chandelier, and plush velvet sofas (just to name a few of its rad features). It's 800 square feet and has enough space to fit 40 guests comfortably.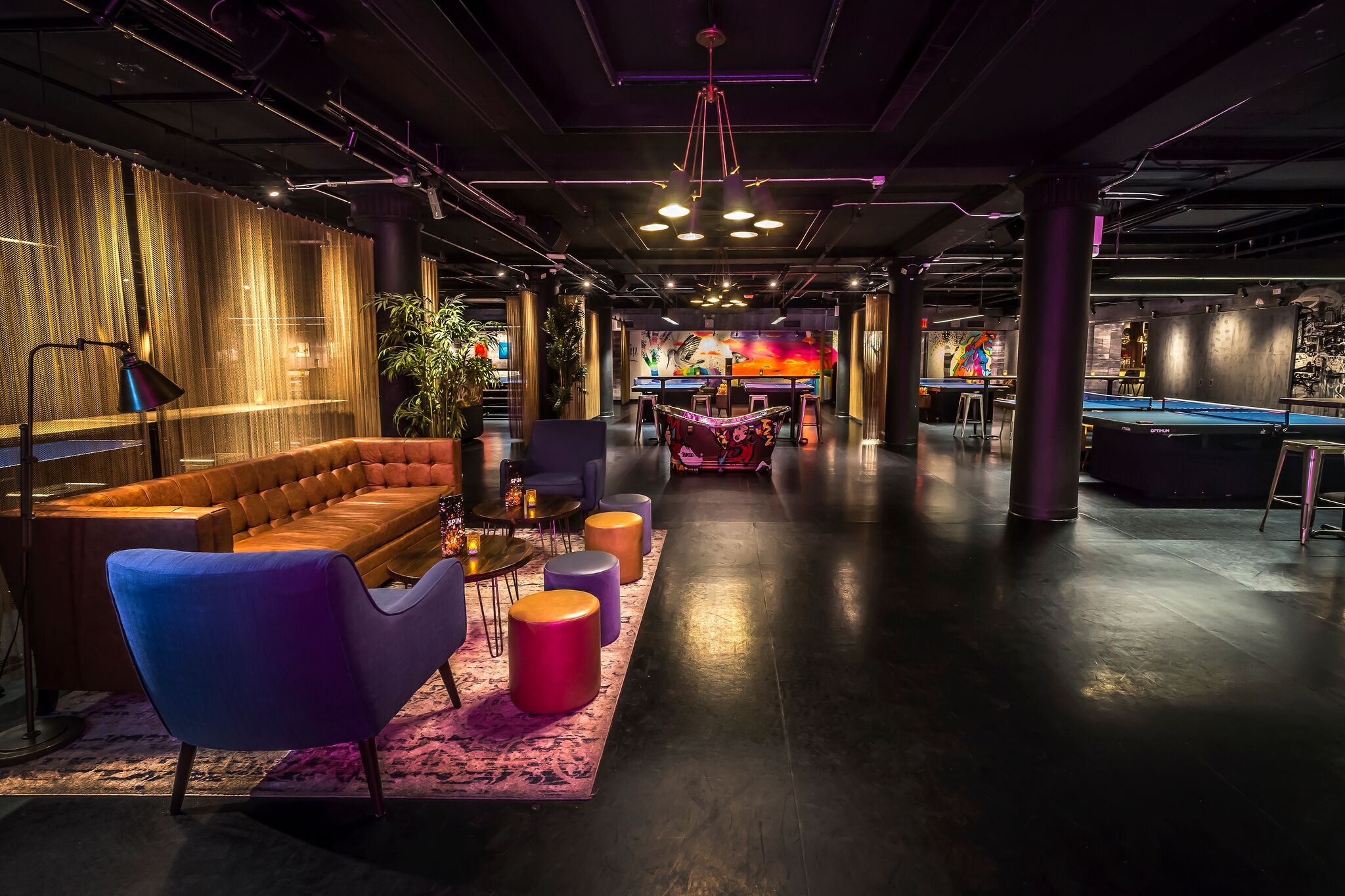 Spin 23, 48 E 23rd St, New York
Spin 23 is a totally unique NYC party venue in the Gramercy Flatiron district that's sure to make your event unforgettable. It's first and foremost a ping pong bar, so you and your guests can have some friendly competition while sipping on cocktails. Unlike a lot of game-focused bars, this one's pretty stylish, with industrial-style decor and quirky accents (like a bathtub filled with ping pong balls). As for space, it covers 12,000 square feet and can accommodate up to 150 guests.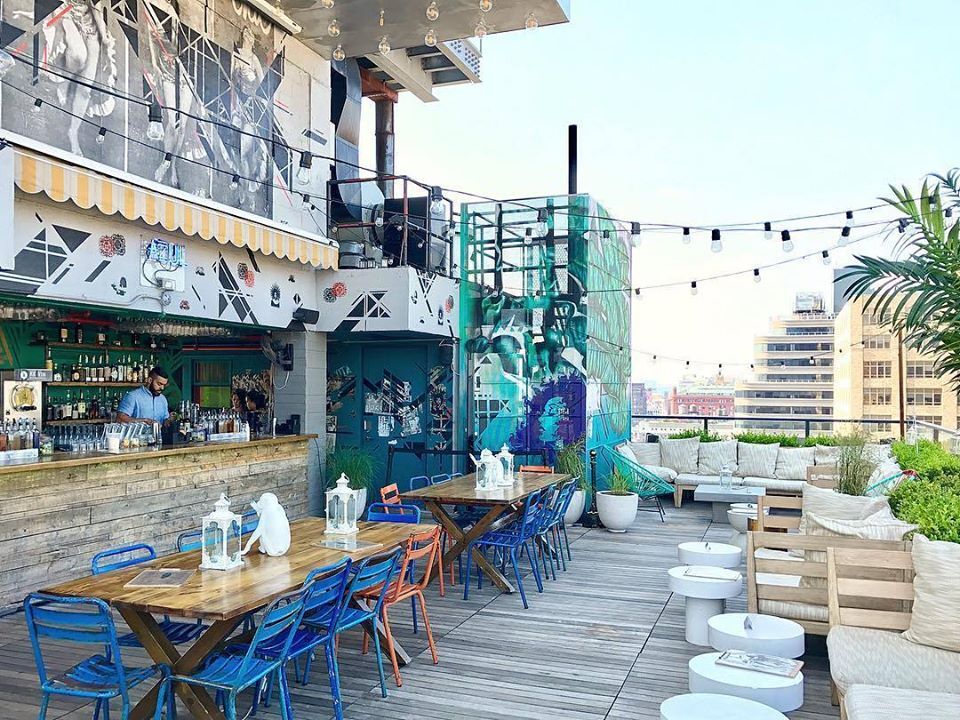 Bar Hugo Rooftop, 525 Greenwich St, New York
Want a venue with a view? The Bar Hugo Rooftop will probably be right up your alley. It's a sophisticated Soho retreat with contemporary decor, floor to ceiling windows and a killer view of the Hudson River. It has both indoor and outdoor spaces you can put to use during your private event, making it perfect for birthday parties in the warmer months. It covers 2,300 square feet of space and can accommodate anywhere from 20 to 300 guests, making it great for events both big and small.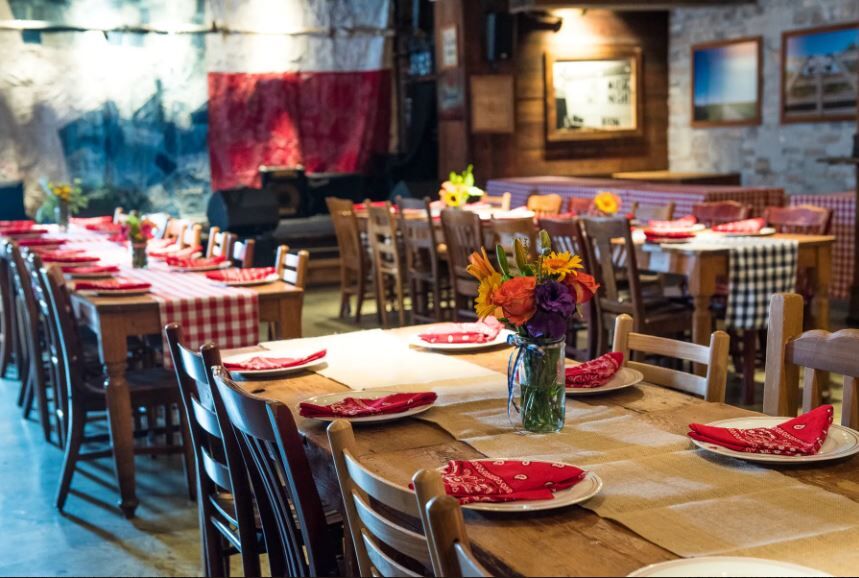 Hill Country Barbecue Market, 30 W 26th St, New York
Want to celebrate your birthday with an epic hoedown? Head to Hill Country Barbecue Market to make it happen. It's like a little slice of Texas in the middle of NYC, flaunting Lonestar decor (think guitars and Texas flags), and enough space to square dance the night away. There's even a stage if you're hiring live entertainment or to do a bit of karaoke. It's large enough to fit 225 of your nearest and dearest, making it great for larger private parties.
Industria, 39 S 5th St, Brooklyn
If you're on the lookout for a blank canvas loft event space that you can easily transform to fit a theme or color scheme, check out Industria. The warehouse-style party venue is located in the heart of Williamsburg and is an industrial-chic lover's dream. Inside you'll find exposed beams, massive windows, glossy concrete floors, and little else (so you can really make it over for your birthday). It's 3,400 square feet and can fit up to 300 guests—perfect for live music and a dance party. P.S. thanks to its size, it's also great for weddings.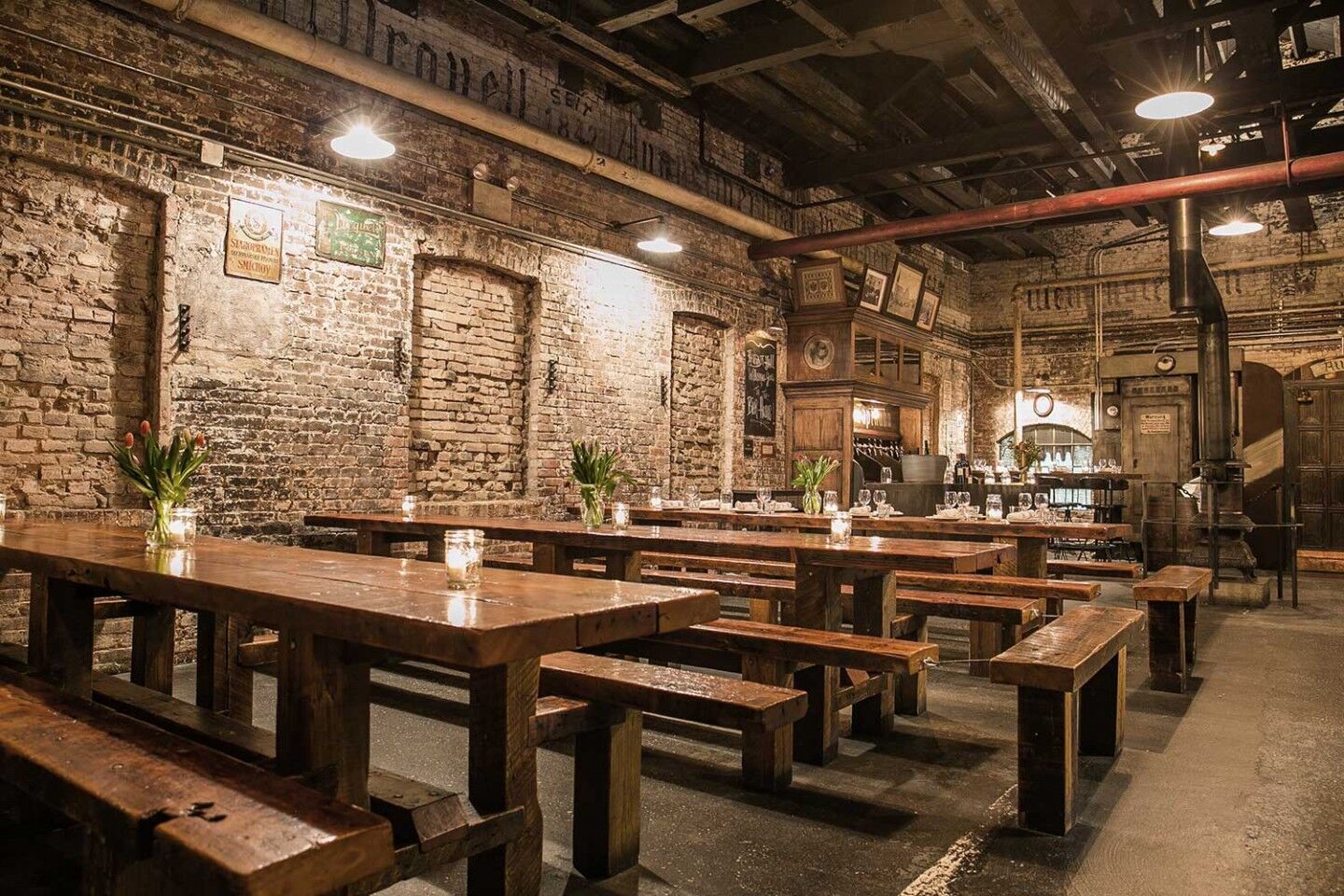 Radegast Hall & Biergarten, 113 N 3rd St, Brooklyn
Radegast Hall & Biergarten is a Williamsburg beer garden that's great for anyone who's obsessed with ales, lagers, and the like (and even those who aren't!). This brewery venue has stone walls, high wood ceilings, and traditional, long beer tables where all your guests can congregate. As for size, its 1,000 square foot Bier Haus event space is large enough to fit up to 125 guests.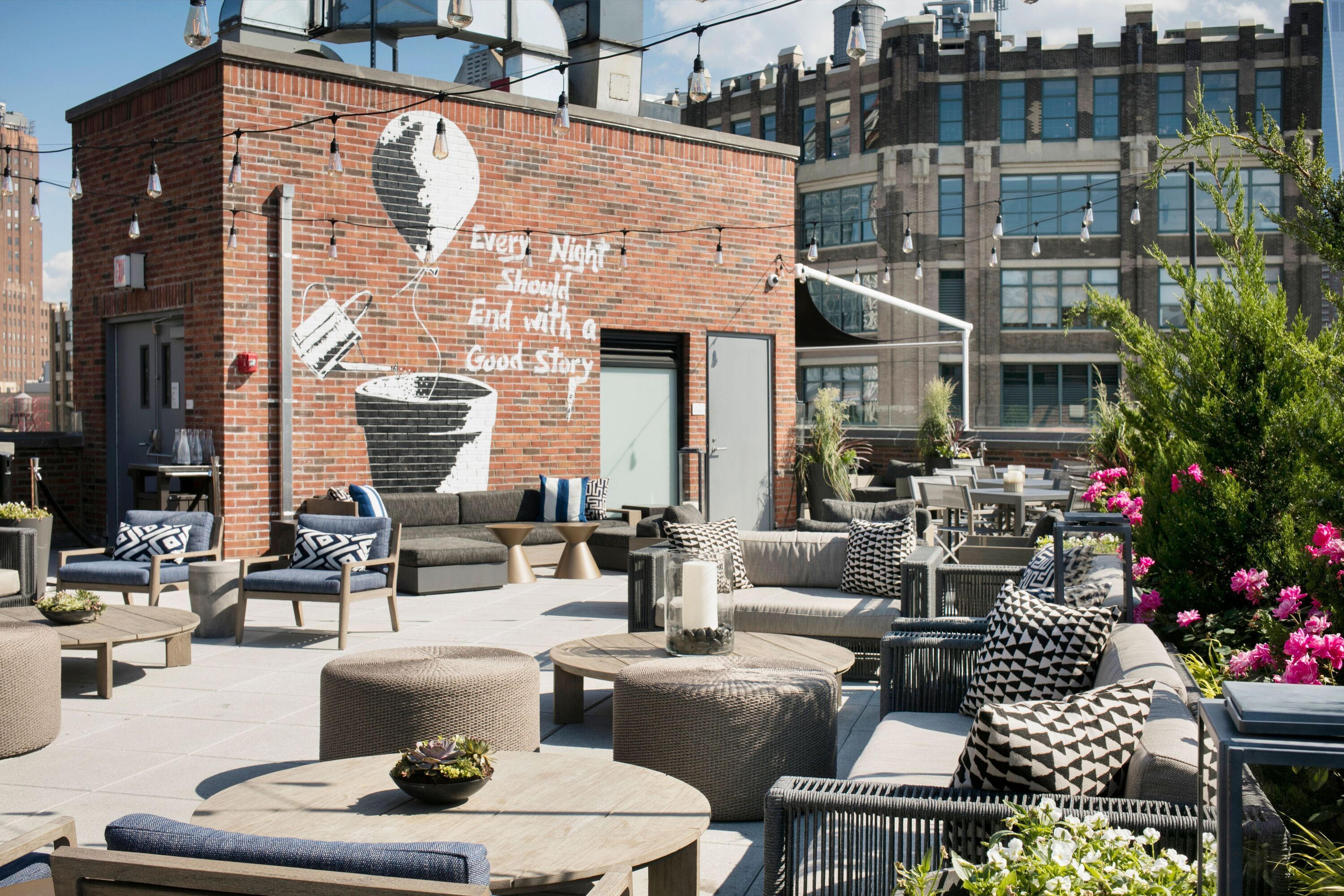 Arlo Soho Rooftop, 231 Hudson St, 11th floor, New York
Arlo Soho Rooftop (aka A.R.T. Soho) is a gorgeous outdoor patio space in, you guessed it, Soho. The modern indoor-outdoor cocktail bar is the perfect spot for a chill summer event with its illuminated bar, chic patio furniture, and excellent food and drink menu. The sights from this terrace are honestly so stunning that you'll barely need to invest in any extra decor. It's 3,000 square feet and can fit up to 250 guests.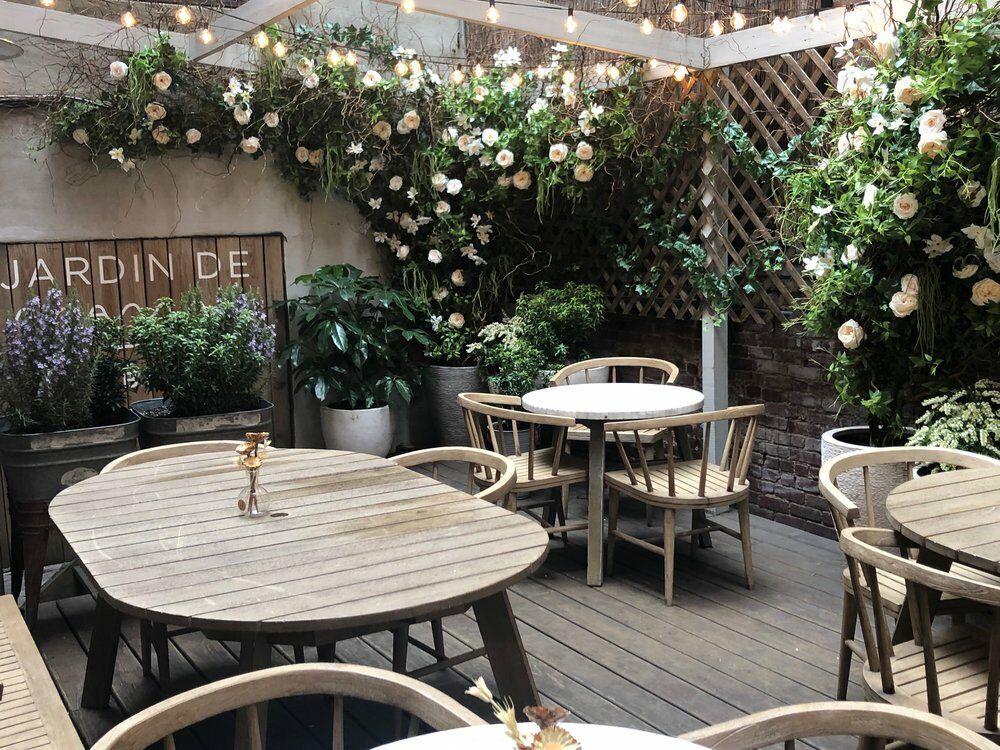 Marche Maman, 237 Centre St, New York
Rustic seems to be a rising theme that is perfect to help celebrate a birthday. Marche Maman is a gorgeous outdoor event venue that offers a rustic ambiance to create a secret garden atmosphere. A variety of plants and wildflowers surrounds the area for touches of natural beauty throughout the space. 
Marche Maman is truly a hidden gem that offers breakfast, brunch, lunch, and dessert options using fresh and locally sourced ingredients. Invite up to 75 guests to dine on French and American cuisine to celebrate an upcoming birthday together.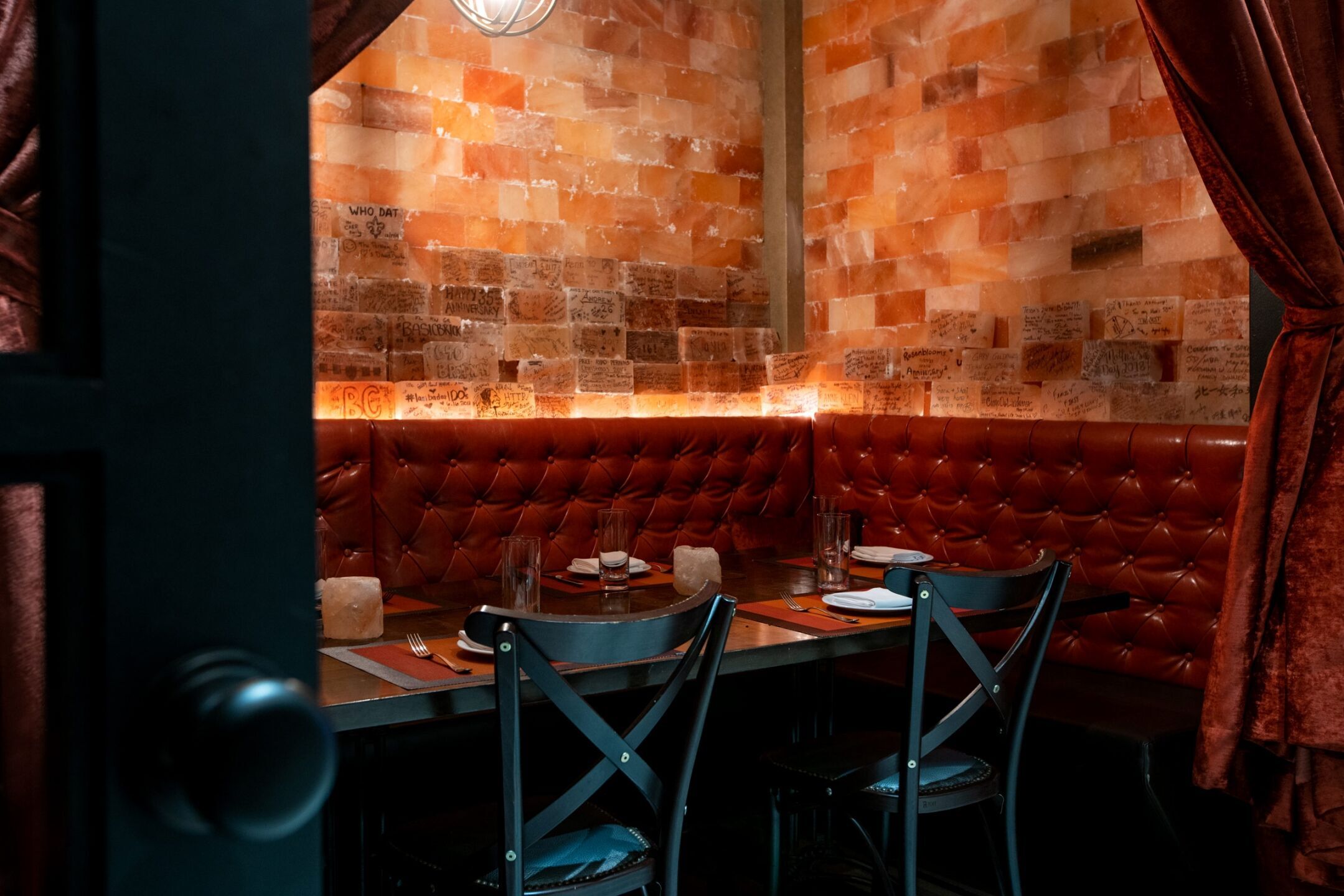 David Burke Tavern - Pink Salt Room, 135 E 62nd St, New York
If you're looking for a unique venue for a private birthday celebration, the search is over. The Pink Salt Room at David Burke Tavern features walls made of pink Himalayan sea salt and is known to be where tradition meets trend. 
Able to host up to 10 guests, this intimate space is ideal for a small get-together. Dine from Chef David's signature menu that includes everything from crab cakes to ribeye steaks, and also includes Happy Hour deals. Not only is this room one of a kind, but the entire restaurant gives off modern, sophisticated, and urban vibes you will not find anywhere else.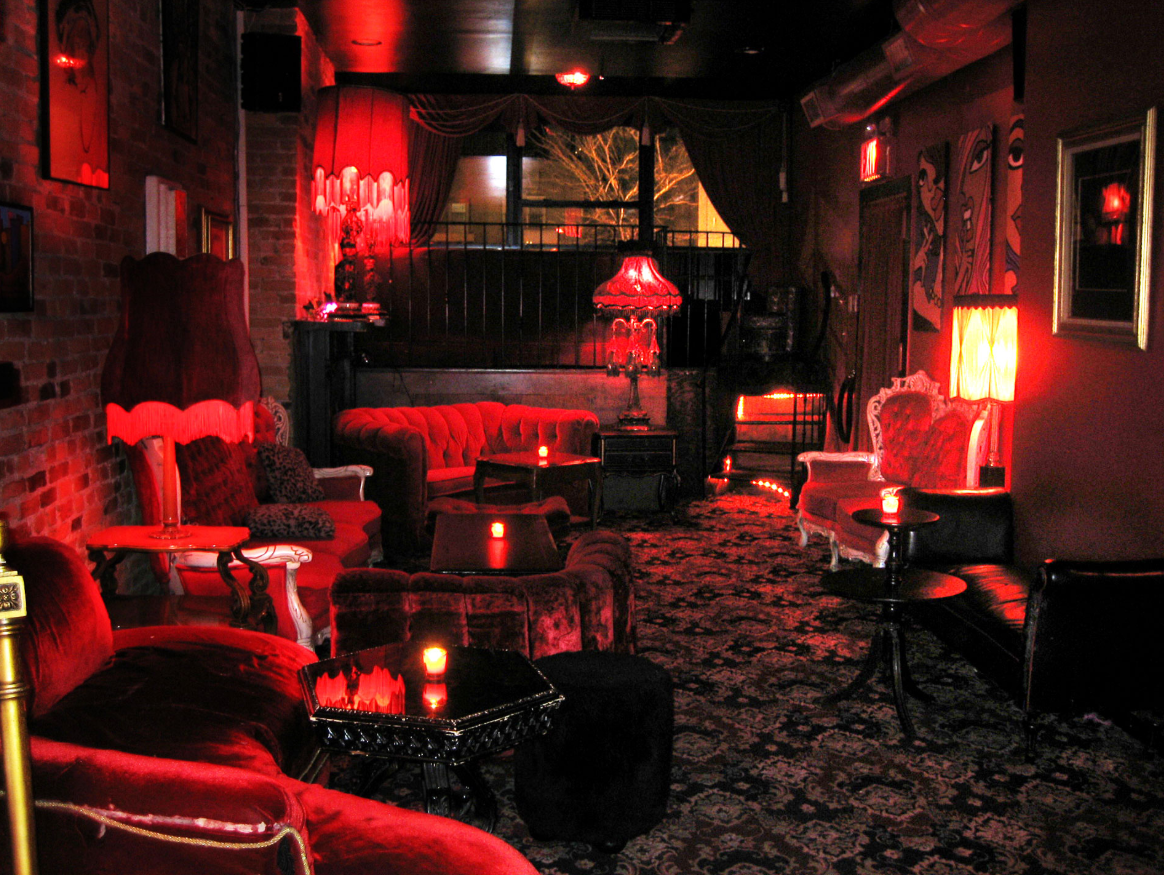 Madame X - The Salon Rouge, 94 W Houston St, New York
If you're looking to plan an unforgettable birthday night out, Madame X - The Salon Rouge in New York City is the way to go. This abstract cocktail bar is filled with elaborate Victorian décor, mood lighting, and ornate details throughout to create a unique and mesmerizing aesthetic. Up to 80 guests can lounge on the red velvet furniture, enjoy the second level VIP space, and sip on specialty drinks and wine served at the bar.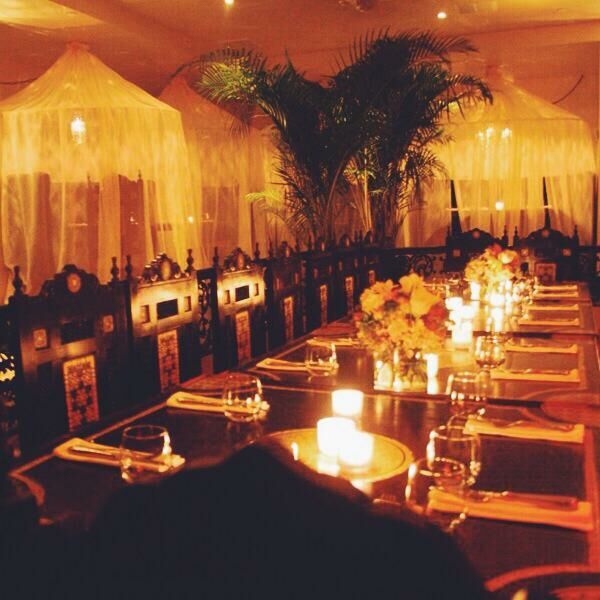 Casa La Femme - Private Room, 140 Charles St, New York
Located in New York City's Greenwich Village, the Private Rooom at Casa La Femme is definitely fit for royalty. The smaller event space is known for its whimsical style and eclectic dining menu that can hold up to 20 guests for an intimate event. 
Decorated with Arabian influence in mind, the space has an abundance of drapery, antique furniture, and illuminated light to create a magical setting. Casa La Femme offers in-house entertainment including shisha pipes, belly dancers, and a resident DJ, so you can work with the venue's event manager to help create the party of your dreams.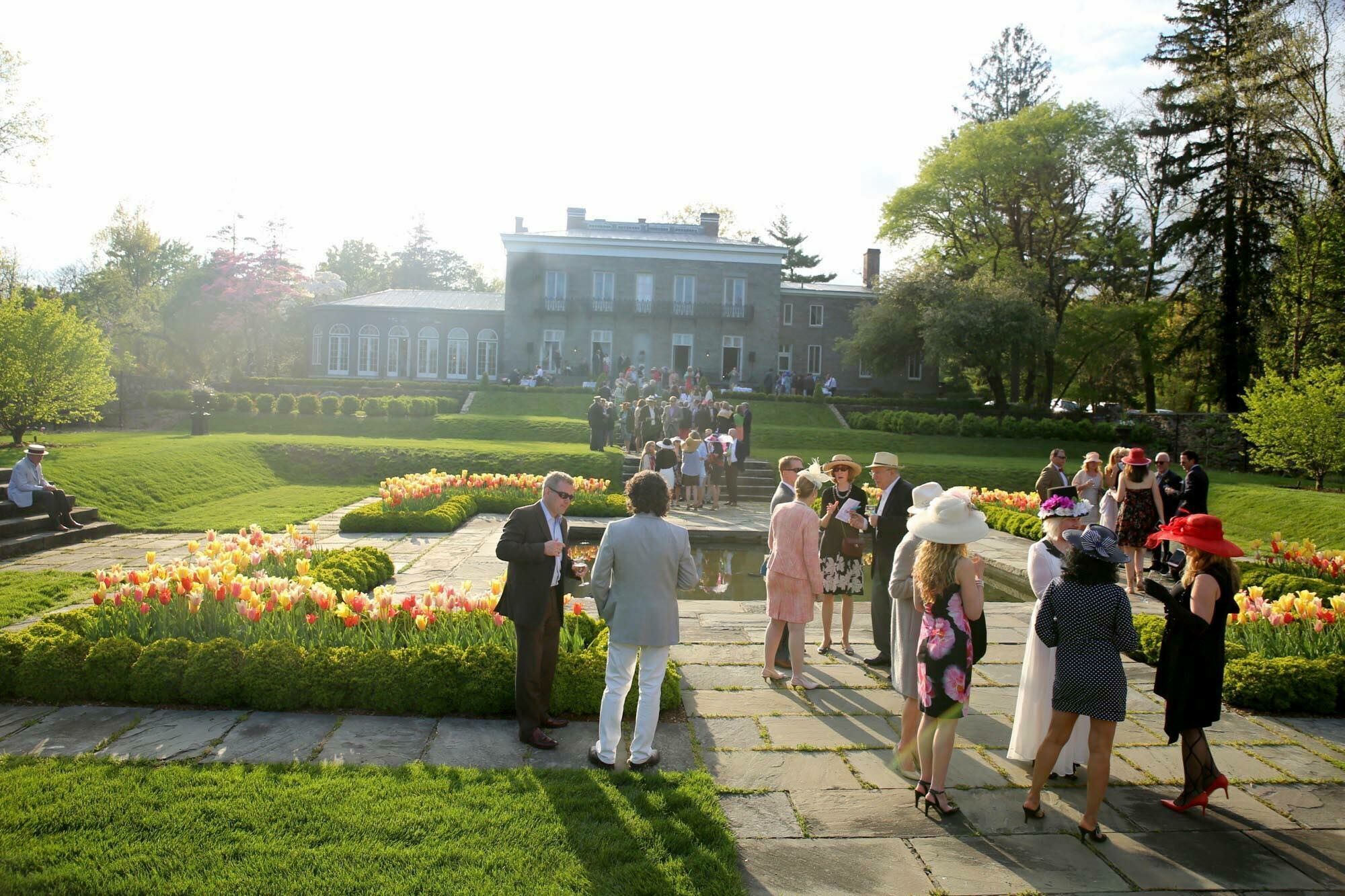 Bartow-Pell Mansion Museum, 895 Shore Rd, Bronx
Located on the grounds of Pelham Bay Park in the Bronx is the Bartow-Pell Mansion Museum. This hidden gem is a 19th century estate that is surrounded by expansive gardens and serene settings. Allow guests to travel back in time for an elegant birthday celebration that can be held inside the historic conservatory or outside in the formal gardens. 
Invite up to 30 guests inside for an intimate birthday get together, or up to 125 guests outside for a large celebration. Catering tents, an event marquee, and selections of furniture are provided for clients to design their event alongside the venue's event manager.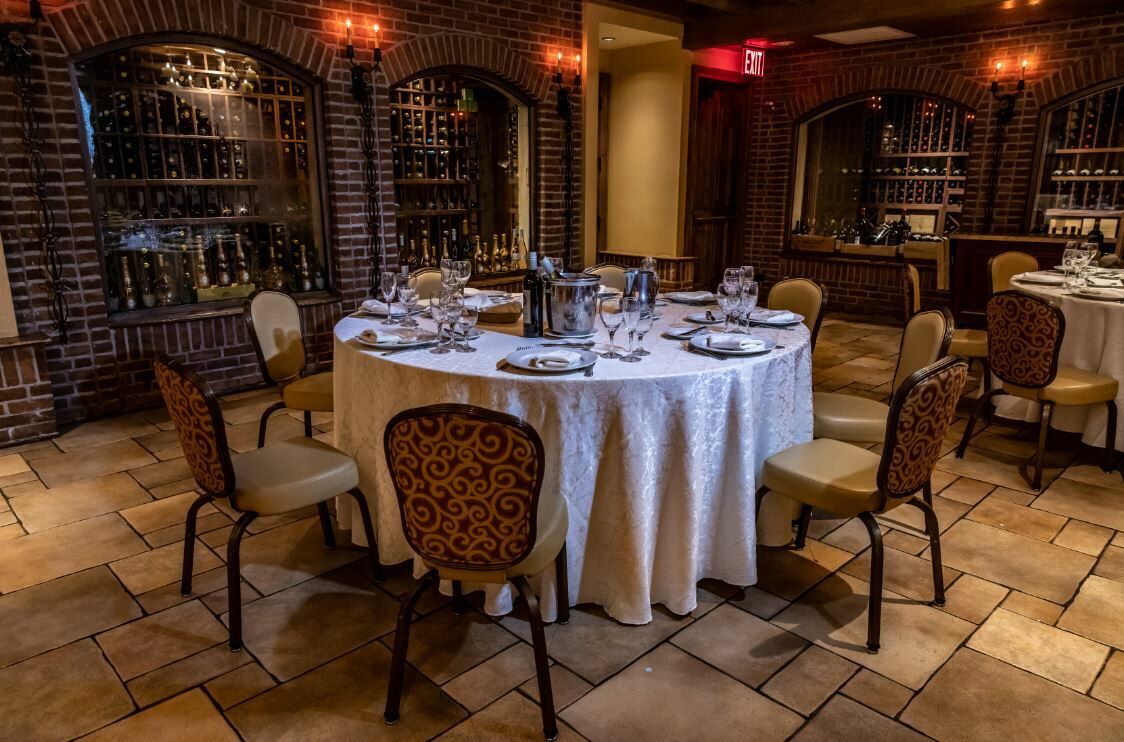 Vetro Restaurant & Lounge - Wine Cellar, 164-49 Cross Bay Blvd, Howard Beach
Celebrate an upcoming birthday with a specialized and private wine tasting experience located in the Wine Cellar of Vetro Restaurant & Lounge. Adorned with rustic chandeliers, exposed brickwork, and reclaimed wood surrounding the impressive wine display, party goers will feel like they have traveled to Tuscany. 
This family owned and operated event space can accommodate up to 90 guests to dine on traditional italian entrees, freshly baked pastries, and of course select tastings from the collection of over 500 wines.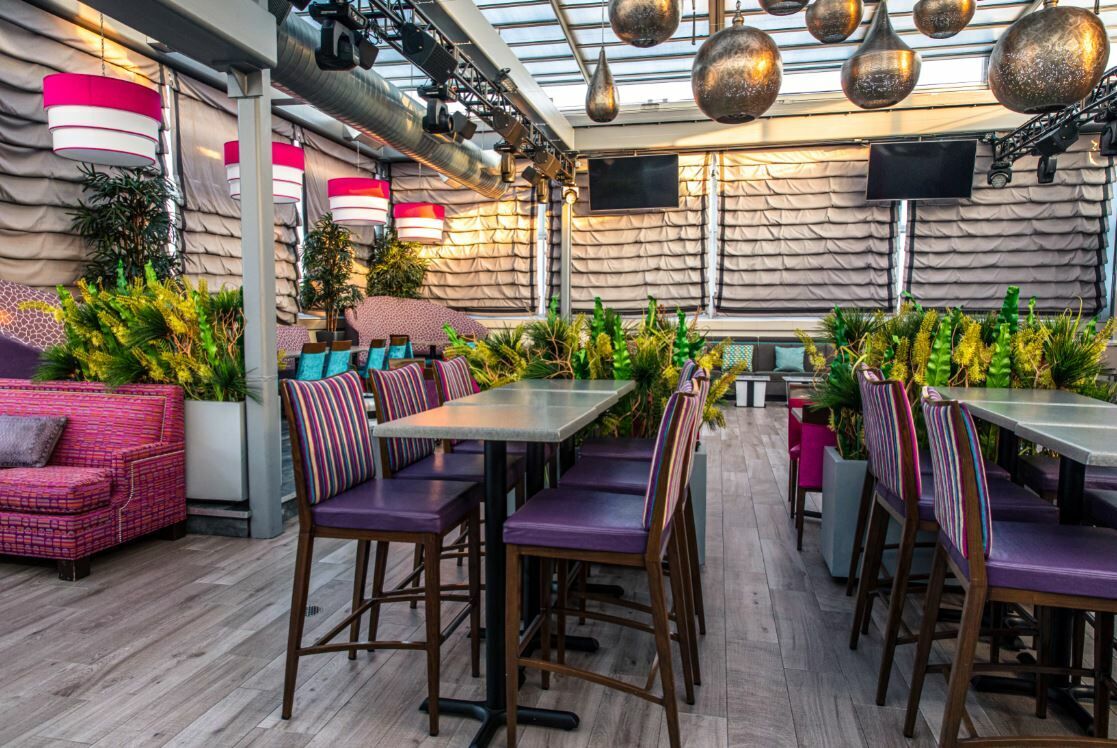 Vetro Restaurant & Lounge - Rooftop Lounge, 164-49 Cross Bay Blvd, Howard Beach
The Rooftop Lounge at Vetro Restaurant & Lounge is an award-winning venue located in Queens, New York. This unique event space overlooks the Jamaica Bay that makes this area feel like a VIP penthouse bar. With the ability to accommodate between 75 and 150 attendees in the expansive area, it truly is a versatile and transformable location. 
Choose from different amenities and enhancements to include a dance floor, a baby-grand piano, or TVs during the birthday celebration. Known for their delicious menu, Vetro offers a multitude of different cuisines such as America, Greek, and Caribbean that can be served plated, buffet style, or at Chef Stations, so you can get exactly what you envision.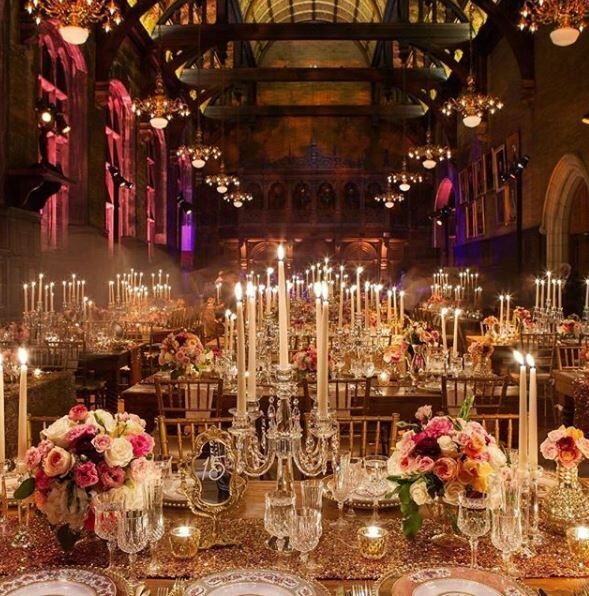 The High Line Hotel - Refectory, 180 10th Ave, New York
Elegant, sophisticated, and vintage only begins to describe the atmosphere of The High Line Hotel - Refectory located in the heart of the Chelsea Gallery District. The venue includes Collegiate Gothic architecture, stained glass windows, and ornate chandeliers to illuminate the traditional space. 
Invite up to 300 guests for a milestone birthday celebration that is guaranteed to be extravagant and memorable. The High Line Hotel also offers staff and amenities including an event manager, beverage services, and food services so you can enjoy this whimsical themed birthday party.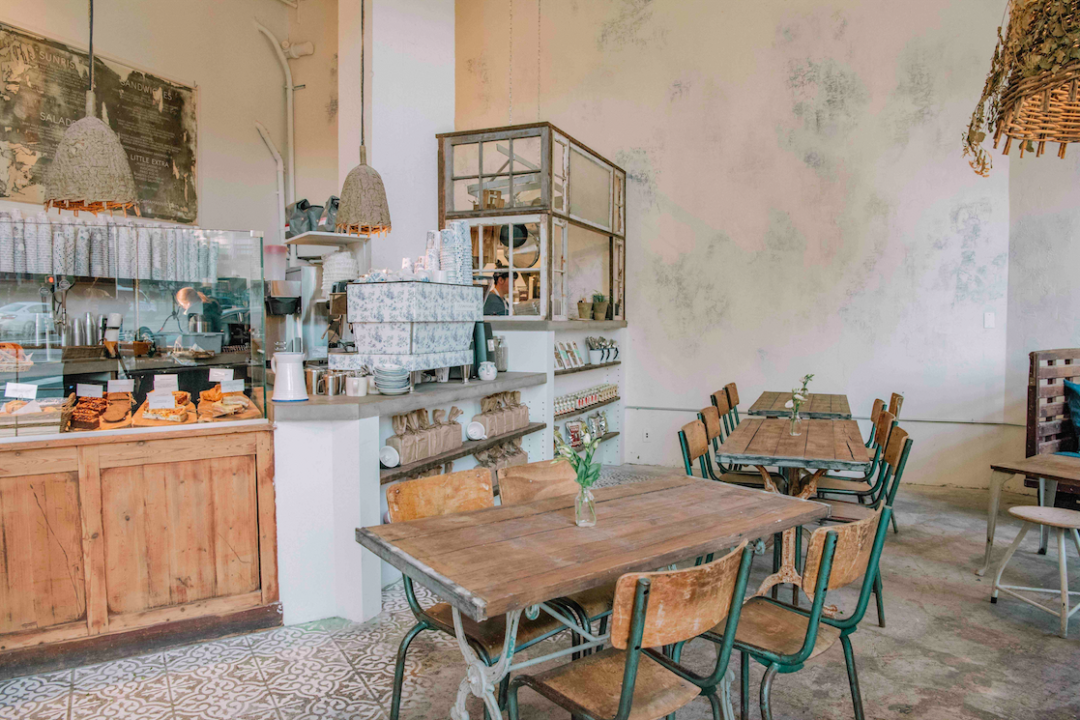 Maman, 205 Hudson St, New York
For a charming and intimate birthday get-together with close friends and family, Maman is the perfect location. Inspired as a classic French bistro, the bright and airy space includes rustic displays, vintage décor, and old fashioned furniture to help create the full authentic aesthetic. 
Not only does the café look like it belongs in France, but the food will help transport you there. Try Maman's menu selection that includes breakfast options, light bites, and of course pastries and other traditional sweet treats. Invite up to 24 guests for the ultimate afternoon birthday tea party.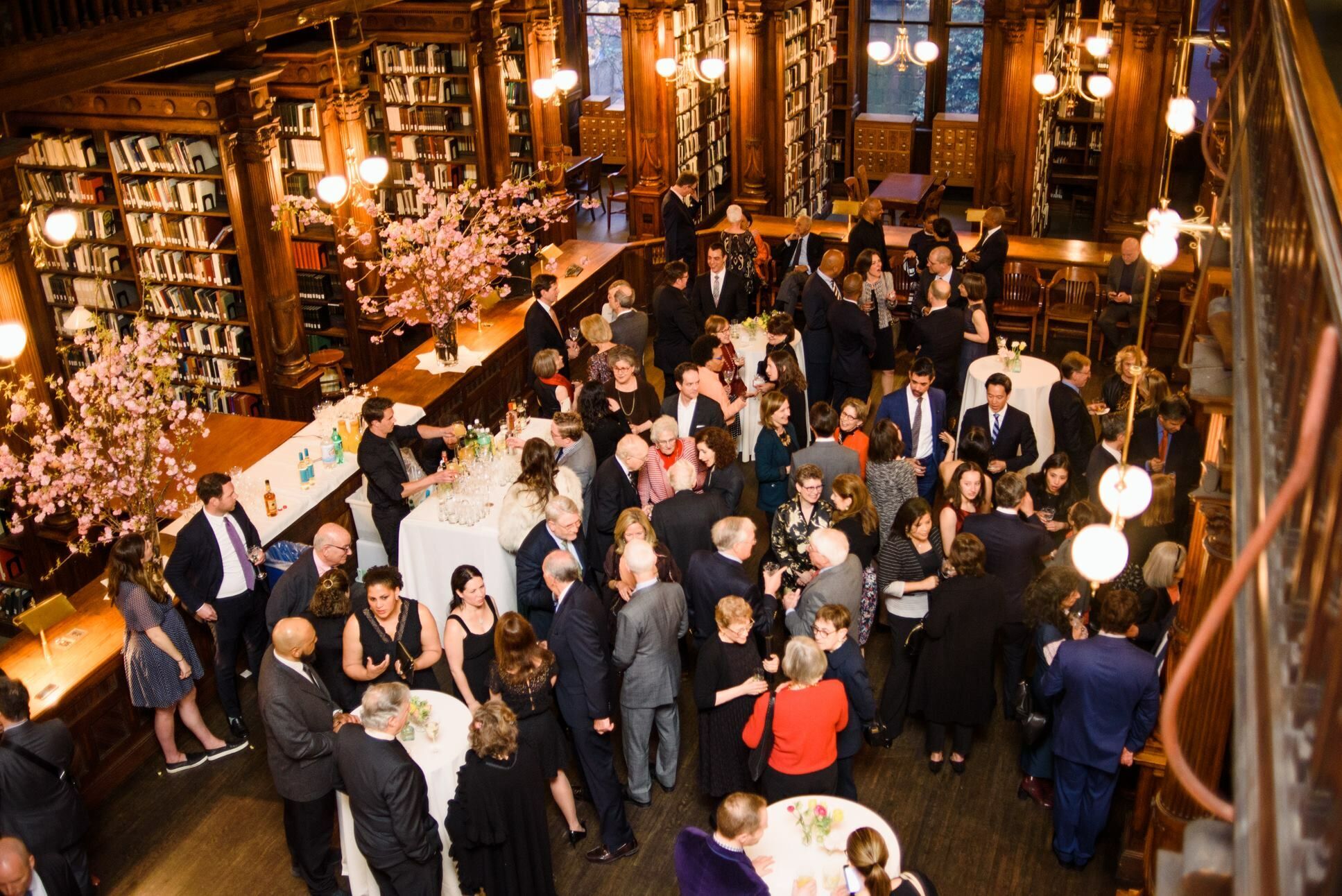 Brooklyn Historical Society - The Othmer Library, 128 Pierrepont Street
An ideal birthday party venue for a lover of literature, The Othmer Library at the Brooklyn Historical Society is a stunning and vintage event space. This building offers old-world elegance, refinery, and is filled with ornate details throughout. Included is the option for equipment setup and breakdown, security, and an open outdoor space for party goers to explore, and a stage suitable for memorable entertainment. The two-story library can accommodate up to 125 guests for a grand celebration of any kind.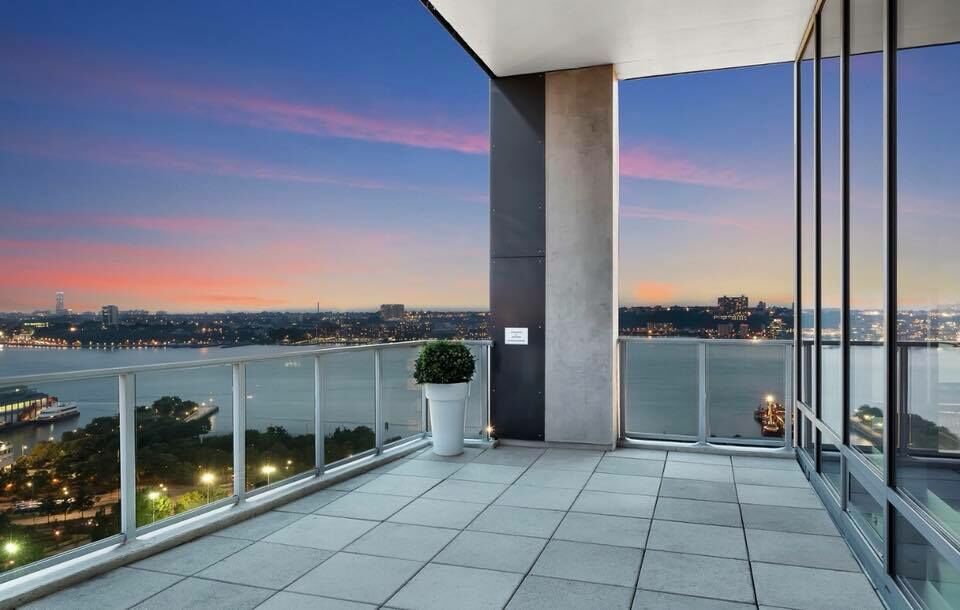 Glasshouse Chelsea - 21st Floor, 545 W 25th St, New York
The 21st Floor of Glasshouse Chelsea is a multifunctional event space that acts as a blank canvas for any size or type of birthday celebration. With floor-to-ceiling windows surrounding the perimeter, guests can enjoy clear views of the Hudson River and Downtown and Midtown Manhattan in the open and airy atmosphere. 
Glasshouse Chelsea offers the assistance from an event manager, equipment setup and breakdown, as well as beverage services to help bring your birthday vision to life. Ideal for larger celebrations, the 3,600 square foot event space can accommodate between 150 and 200 guests.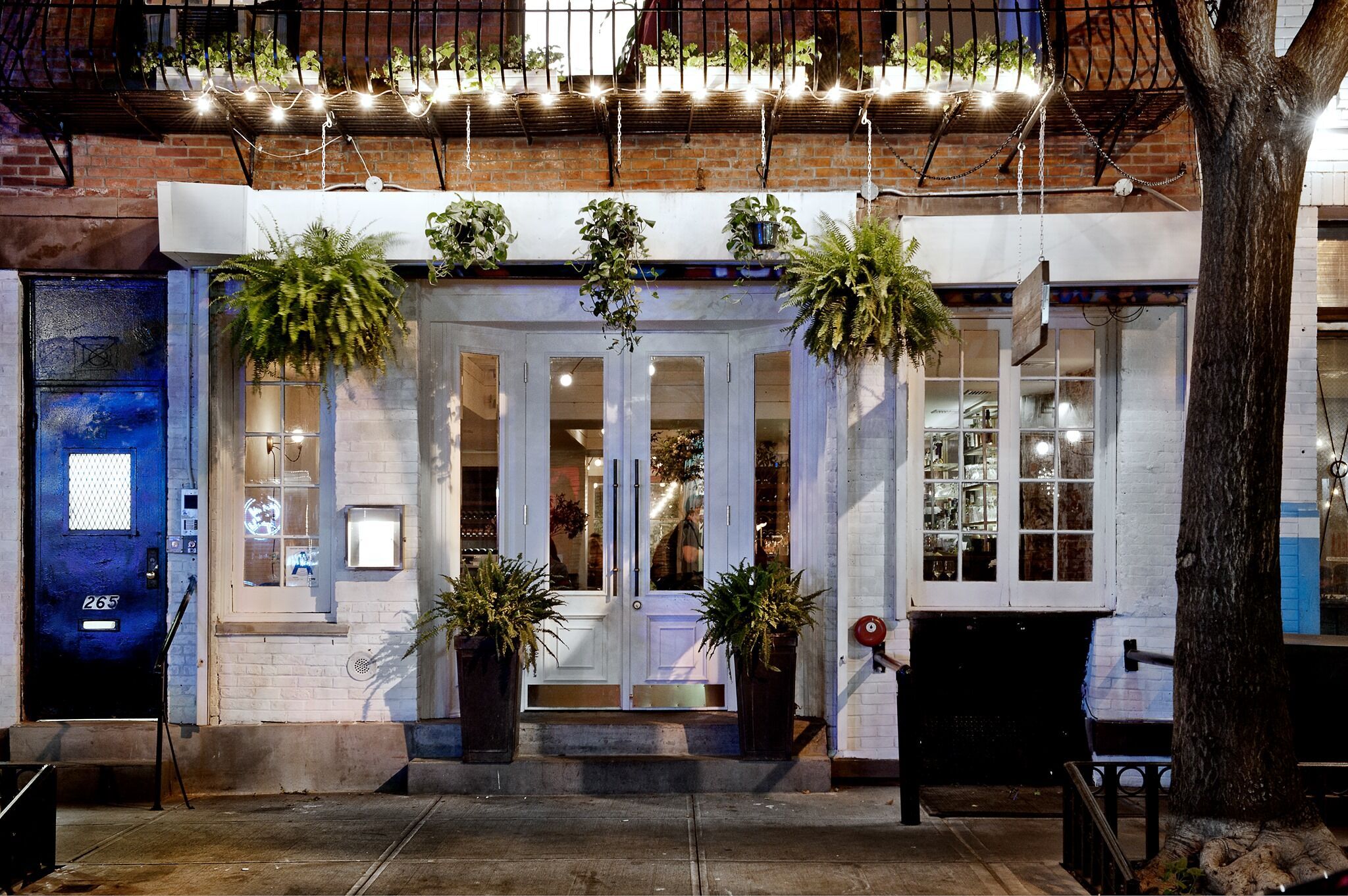 The Musket Room - Back Dining Room, 265 Elizabeth St, New York
For a private dinner party to celebrate an upcoming birthday, The Musket Room's Back Dining Room makes an ideal venue. Surrounded with windows, the back dining room is a bright and airy space that can accommodate up to 40 guests in the 600 square foot space. 
The whitewashed brick walls and wooden ceiling help create a rustic, classy, yet modern atmosphere that has views of the restaurant's impressive garden. This New York City restaurant blends New Zealand cuisine with American for a unique dining experience. Dine on delicacies that include red deer, Perigord truffle, and quail while guests can sip on a variety of wine, beer, and cocktails.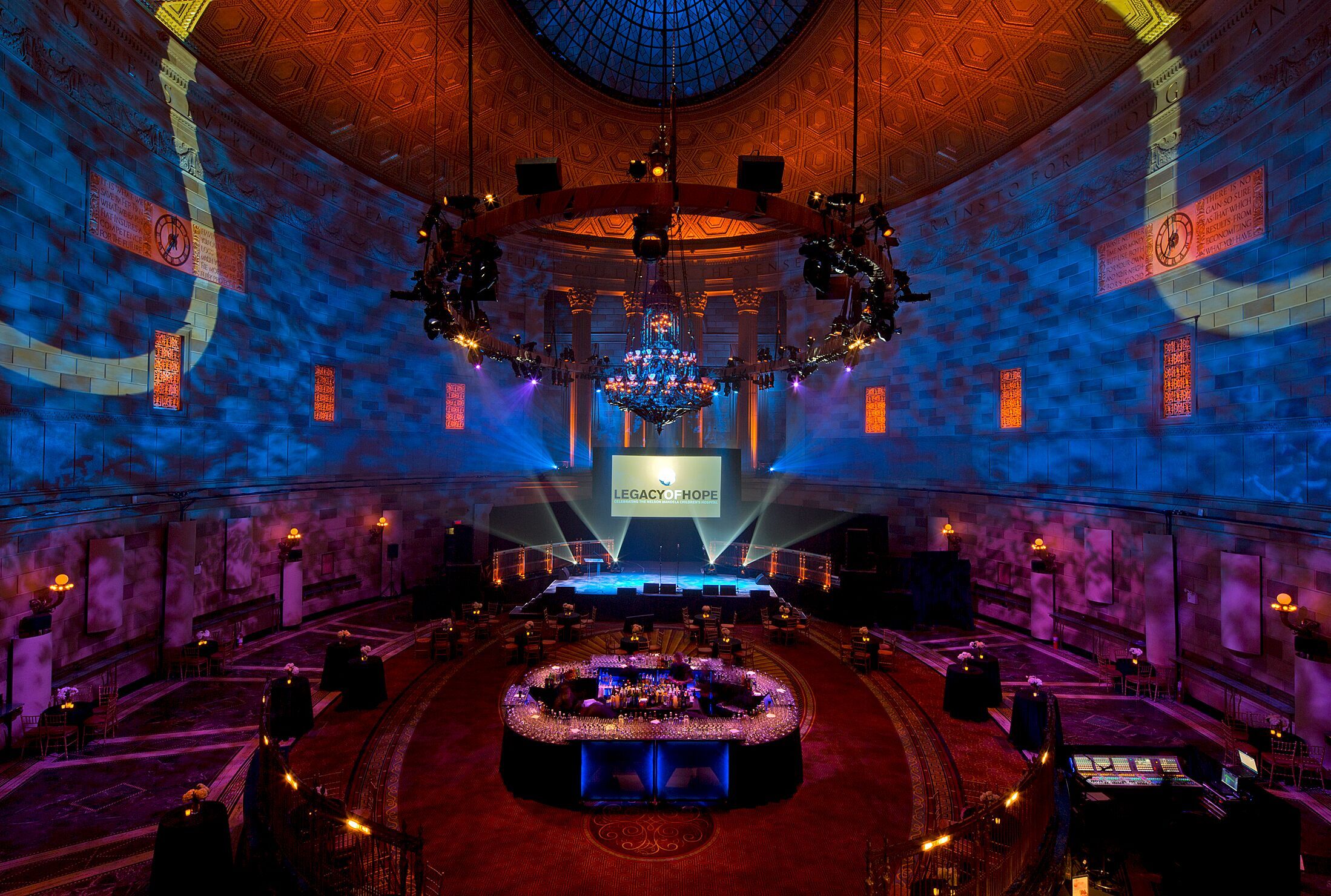 Gotham Hall, 1356 Broadway, New York
Located in Midtown, the former location of Greenwich Savings Bank has been transformed into the magnificent Gotham Hall. The historic establishment is a versatile space for any type of event. The Oak Room provides an elegant space for birthday celebrations of up to 75 guests, while the Grand Ballroom is more suitable for weddings or corporate functions with its 800 person capacity. 
Work with an event manager, dedicated staff, and other offered services to assist in hosting the party of the year. Gotham Hall is unique, sophisticated, and sure to be a memorable experience for everyone in attendance.
Bacaro, 136 Division St, New York
Ideal for intimate get togethers, Bacaro makes a perfect birthday party venue in NYC for guest lists ranging from 10-100 attendees. The rustic space includes exposed brick walls, long wooden tables, and is illuminated by candlelight for a cozy atmosphere. 
Enjoy an authentic Italian dining experience and try some of the restaurant's signature dishes including zucchini lasagna, braised pork shanks, tiramisu, and a selection of wine. Travel to the beautiful country of Italy, right in the heart of New York City.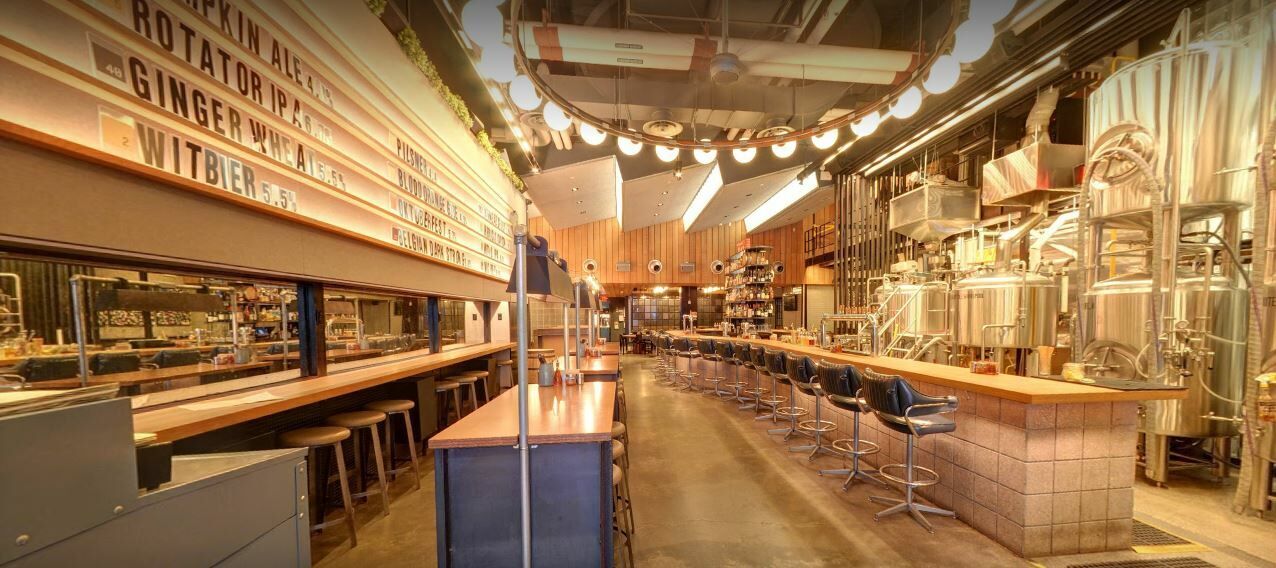 Circa Brewing Co., 141 Lawrence St, Brooklyn
Anyone can have a birthday celebration at a bar, but to make the day even more memorable, book your birthday bash at Circa Brewing Company in Brooklyn, New York. This brewery and bar venue is an innovative space that showcases the industrial beer brewing machinery while guests can sip on the finished product and watch the brewing process in real time. 
There are different areas featured throughout the space that include cozy nooks, an expansive bar, beer garden, and a dining room. Use these spaces to comfortably fit anywhere from 10 to 300 guests for an intimate get together or huge birthday party. Try Circa Brewing Co's selection of craft beer, IPAs, seasonal cocktails, wine, cider, and their menu that includes everything from stone baked pizza to signature burgers.

Wythe Hotel - Screening Room, 80 Wythe Ave, Brooklyn
The Screening Room at the Wythe Hotel is the perfect venue for a movie buff to host their birthday soiree, no matter what age! Invite between 25 to 75 guests to experience a charming and old Hollywood feel movie premiere in the small movie theater. Next to the theater is a bar that serves drinks, snacks, and is equipped with an old-style popcorn machine for guests to enjoy throughout the party. 
This memorable location can be used for private film showings, movie premiers, and even karaoke parties. The attentive staff at the Wythe Hotel will be able to transform the space into your dream setting with adding décor, devising a catering menu, and more.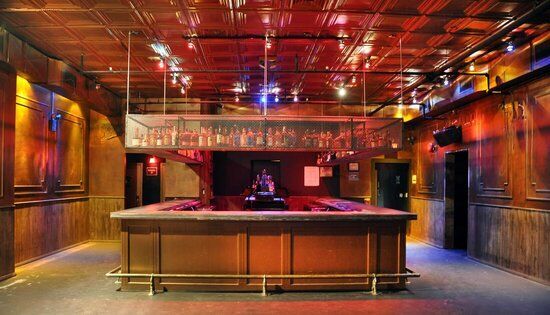 Good Room, 98 Meserole Ave, Brooklyn
For a fun and exciting night club party, host your upcoming birthday celebration at Good Room in Brooklyn. This dynamic location is known for its entertaining music acts and exciting dance parties for people who desire a nightclub aesthetic.
The 5,000 square foot club space can host up to 700 guests and comes equipped with a sound booth, DJ booth, and an expansive stage setting. There is also a large bar area with access on all sides that allows guests to order drinks and socialize with ease. Good Room is a modern and edgy club that makes a memorable location for a birthday celebration.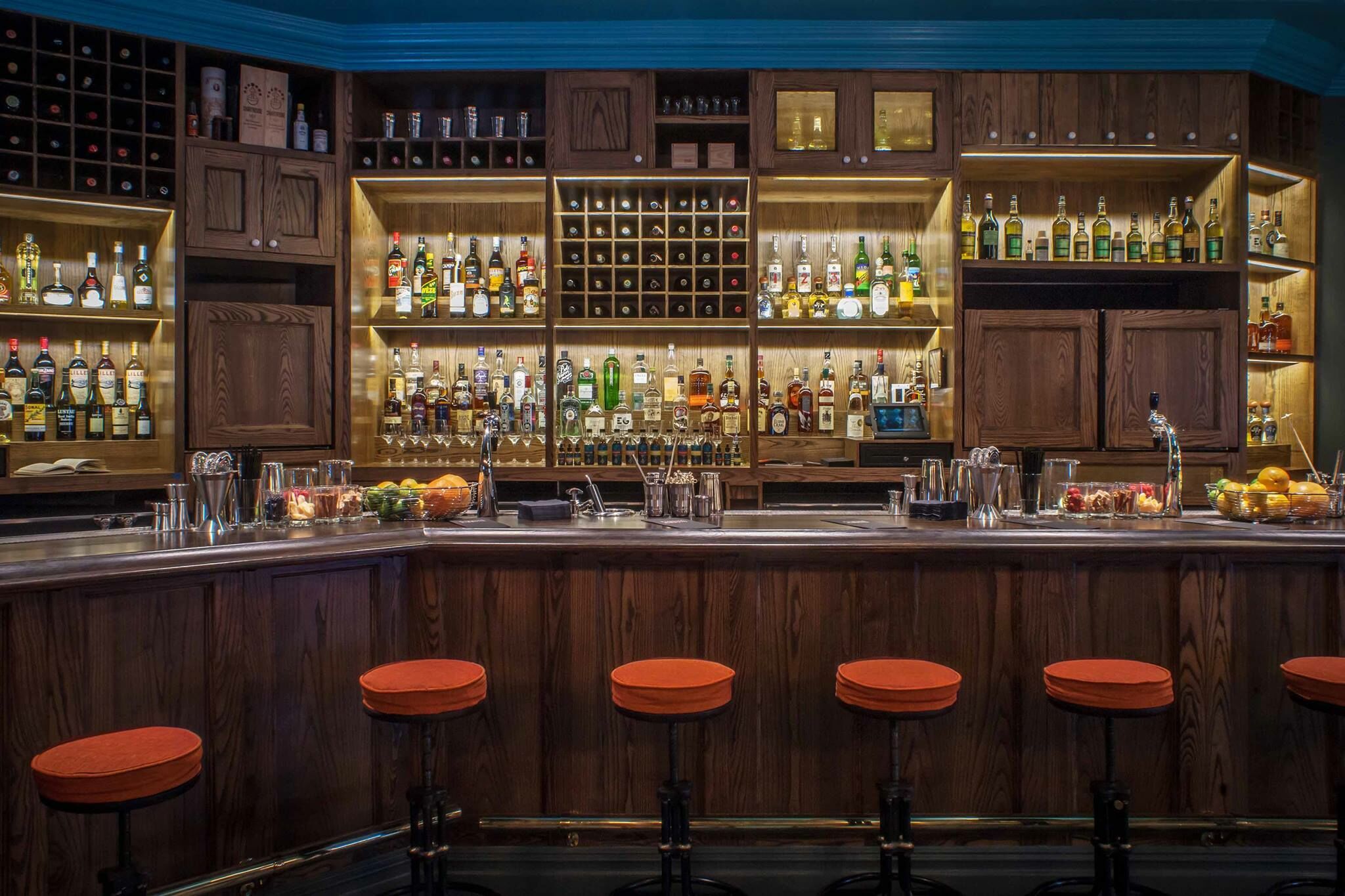 Pouring Ribbons, 225 Avenue B, 2nd Floor
Keep things small and intimate this year by celebrating your birthday with a fun cocktail hour at Pouring Ribbons. The private event space in Lower Manhattan allows guests to enjoy themselves in the elegant and contemporary interior while sipping on specialty cocktails.
The 500 square foot cocktail bar can hold up to 35 guests for your upcoming birthday happy hour. Gold accents and ornate flower arrangements add an additional touch of elegance to the modern space that separate this New York bar from the rest.
Velvet Brooklyn, 174 Broadway, Brooklyn
For a classy and elegant birthday celebration consider booking Velvet Brooklyn for your special day. This Brooklyn bar specializes in custom made cocktails and its cozy design, making it ideal for an intimate party for up to 110 guests. Exposed brick walls, red velvet curtains, and wooden accents surround the space to create a warm and inviting atmosphere for partygoers.
A fully equipped bar, catering, audiovisual equipment, and a cigar menu are just a few of the amenities offered at this one-of-a-kind venue. If you really want to get the party started, request use of the 20-inch disco ball for an even more memorable celebration.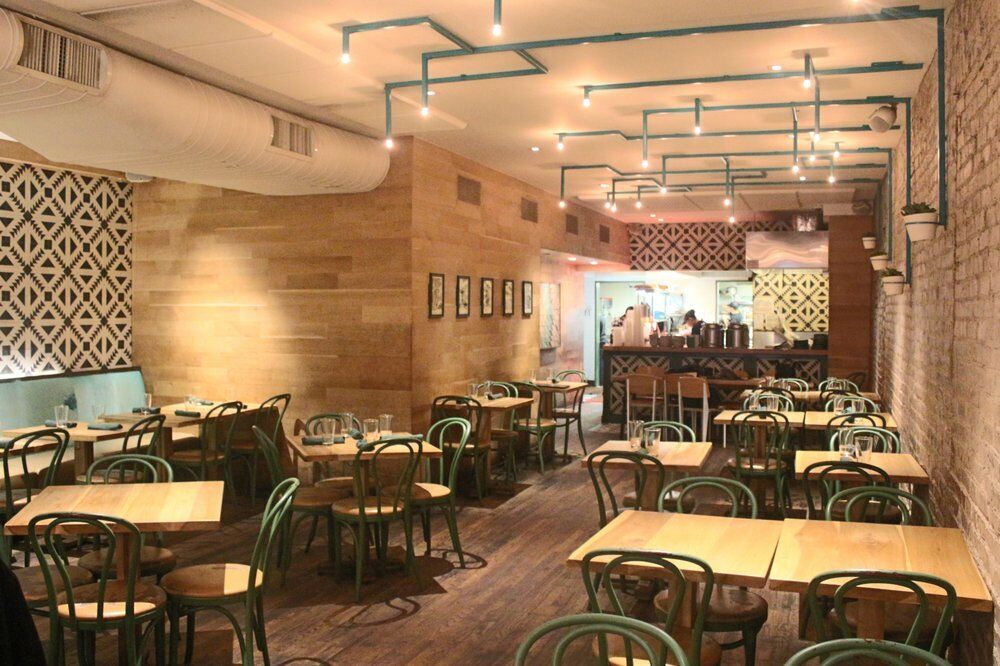 Javelina (Union Square), 19 E 18th St
Get ready for some of the best tacos, margaritas, and Tex-Mex food when you host your birthday celebration at Javelina. The warm and inviting restaurant is brightly lit with an open plan event space that can accommodate between 20 and 75 guests for a unique birthday party experience.
Javelina also features exposed brickwork, wood-paneled walls, and ceiling lights that cast a warm glow along the interior. Guests can even take a look in the open kitchen to watch the chefs create their culinary masterpieces. Sip on the restaurant's specialty drinks including Mexican martinis and Tijuana Manhattans at this exciting NY party venue.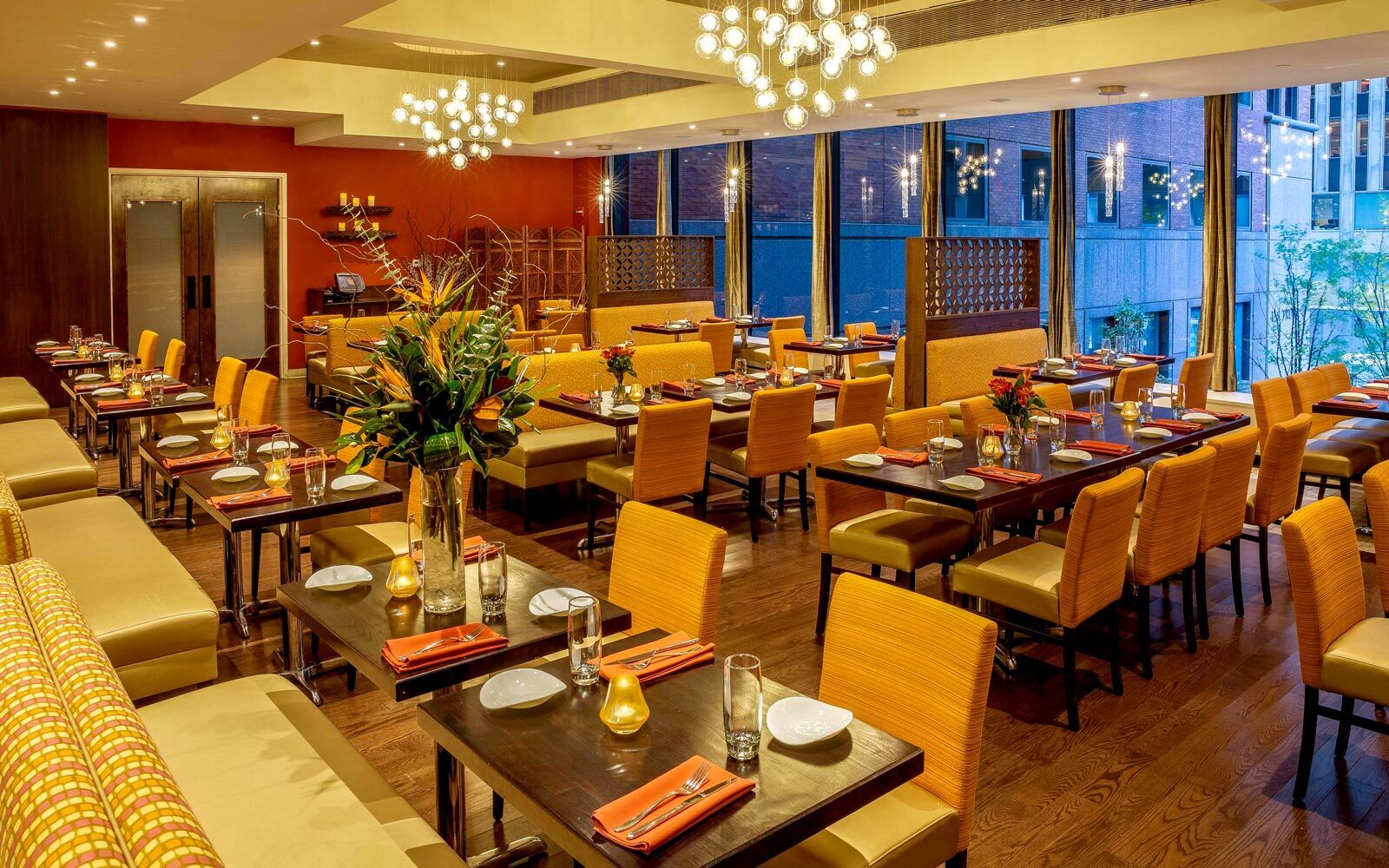 Utsav - Full Dining Room, 1185 6th Ave, New York
Just one block away from Times Square is the vibrant and elegant Indian restaurant, Utsav. The Full Dining Room can comfortably accommodate up to 200 seated guests for a formal birthday dinner party or large celebration. Decorated in warm yellow and orange tones with hardwood flooring and floor-to-ceiling windows, Utsav is an inviting and unique venue in NYC. 
Dine on meal options including salads, seafood, and traditional Indian dishes that offer something for everyone. Work with the dedicated on-site event manager and create a menu and aesthetic to bring your birthday celebration to life.
Find more birthday party venues in NYC on The Bash.