How to Host a Dia de Los Muertos Party
Lauren Miolene
Contributor
Keep the festivities going after Halloween by celebrating Dia de Los Muertos the first few days of November. We put together the best party ideas so you can traditionally celebrate the Day of the Dead while adding your own personal touches.
What is Dia de Los Muertos?
Dia de Los Muertos (Day of the Dead) is a holiday celebrated on November 1st and 2nd that coincides with the Catholic holidays of All Saints Day and All Souls Day. With origins starting in Mexico, the goal of the celebration is to honor and celebrate friends and family members who have passed away.
Here is everything you need to host a Dia de Los Muertos party:
Step 1: Dia de Los Muertos Party Invitations
When planning any type of celebration, no matter how formal or informal, sending appropriate invitations is probably the most important step! For Dia de Los Muertos, keep things bright and happy by using colorful paper, neon hues, and your imagination. Although the holiday is called "Day of the Dead'' it's about celebrating the beauty and happiness of life.

Photo: AGCuesta/shutterstock.com
Step 2: Dia de Los Muertos Party Decorations
Along with the colorful invitations, decorations for Dia de Los Muertos typically include bright colors, paper banners, the classic sugar skull, and tissue paper flowers. When it comes to decor for this holiday, homemade and heartfelt is the way to go.
To celebrate, you can ask invited guests to bring pictures of their relatives that they wish to honor by creating and decorating an altar. The setup can be as simple as a table covered with linens, decorated with candles, the favorite foods of the departed, and of course their photos.

Photo: Loes Kiboom/shutterstock.com
Step 3: Day of the Dead Costumes 
If you're going to celebrate this traditional Mexican holiday, do it right! Common garb for Dia de Los Muertos includes black tuxedos, stunning gowns, floral accessories, faces painted, and skull everything.
Skip the hassle of ordering plastic masks and book a face painter instead. Face painters will be able to transform you and guests into skeletons to recreate classic sugar skull face art. Book a face painter for your Dia de Los Muertos celebration here on The Bash.
Step 4: Entertainment Ideas for a Day of the Dead Party
Like any good party, you'll need entertainment to match the theme. Some bookable entertainment and unique party vendors will make the perfect addition to your Dia de Los Muertos festivities.
Mariachi Band
There is nothing quite like live music, especially when it's as exciting as a mariachi band! Celebrate the lives of loved ones with traditional Mexican music that is fun, happy, and will definitely get the fiesta started. 
Fortune Tellers
Learn more about your fate at your Dia de Los Muertos party by booking a fortune teller to entertain guests. Other mystical party vendors like palm readers, psychics, and tarot card readers will also share what the future has in store for party guests.
Latin DJ
If live music isn't your taste for the Day of the Dead celebration, hire a Latin DJ instead. They can play an array of classics, new and old, that will keep the crowd having fun and dancing the night away. 
Photo Booth
Dia de Los Muertos is an iconic holiday in Mexican culture and you're going to want to capture it. Book a photo booth that will provide festive props, backgrounds, and serve as a takeaway for guests to bring home. Pictures with friends and family makes one of the best party favors!
Magician
Magicians are a party entertainment classic that will ensure you and guests get into the spirit of Dia de Los Muertos. Enjoy this spooky entertainment to wow guests with their tricks and illusions to leave everyone in awe.
Step 5: Food
For Dia de Los Muertos you need authentic Mexican food to help create the perfect ambience during your fiesta. Read more about our favorite recipes you're going to want to make this year.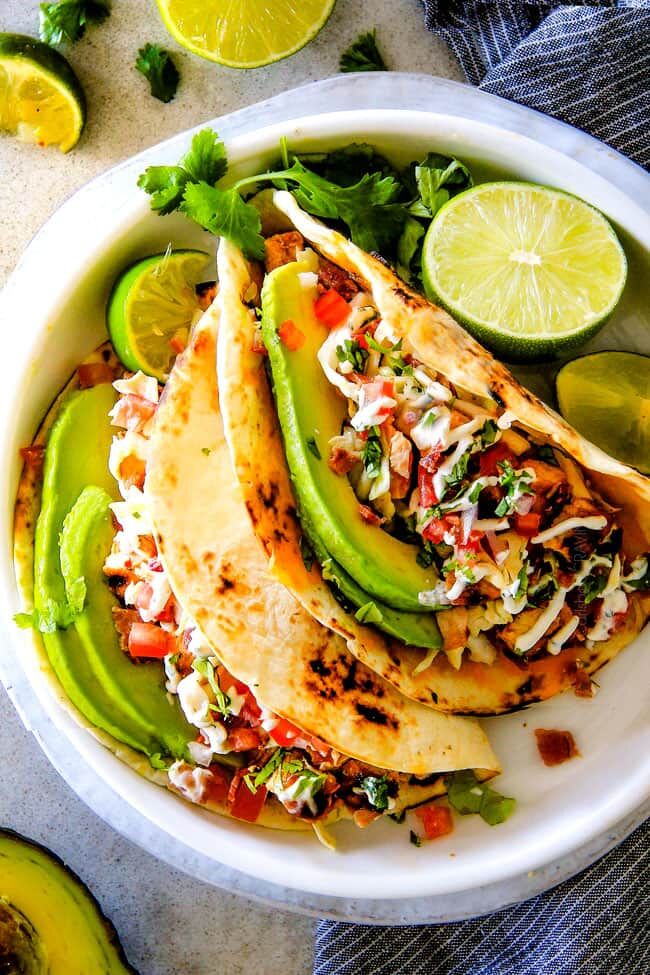 Honey Chipotle Chicken Tacos
Is it even a Mexican holiday without tacos? These honey chipotle chicken tacos are sweet, savory, and will be a huge crowd pleaser during your get-together. Topped with BLT slaw and cilantro lime crema, they are not your typical street tacos! Check out Carlsbad Cravings for the full recipe.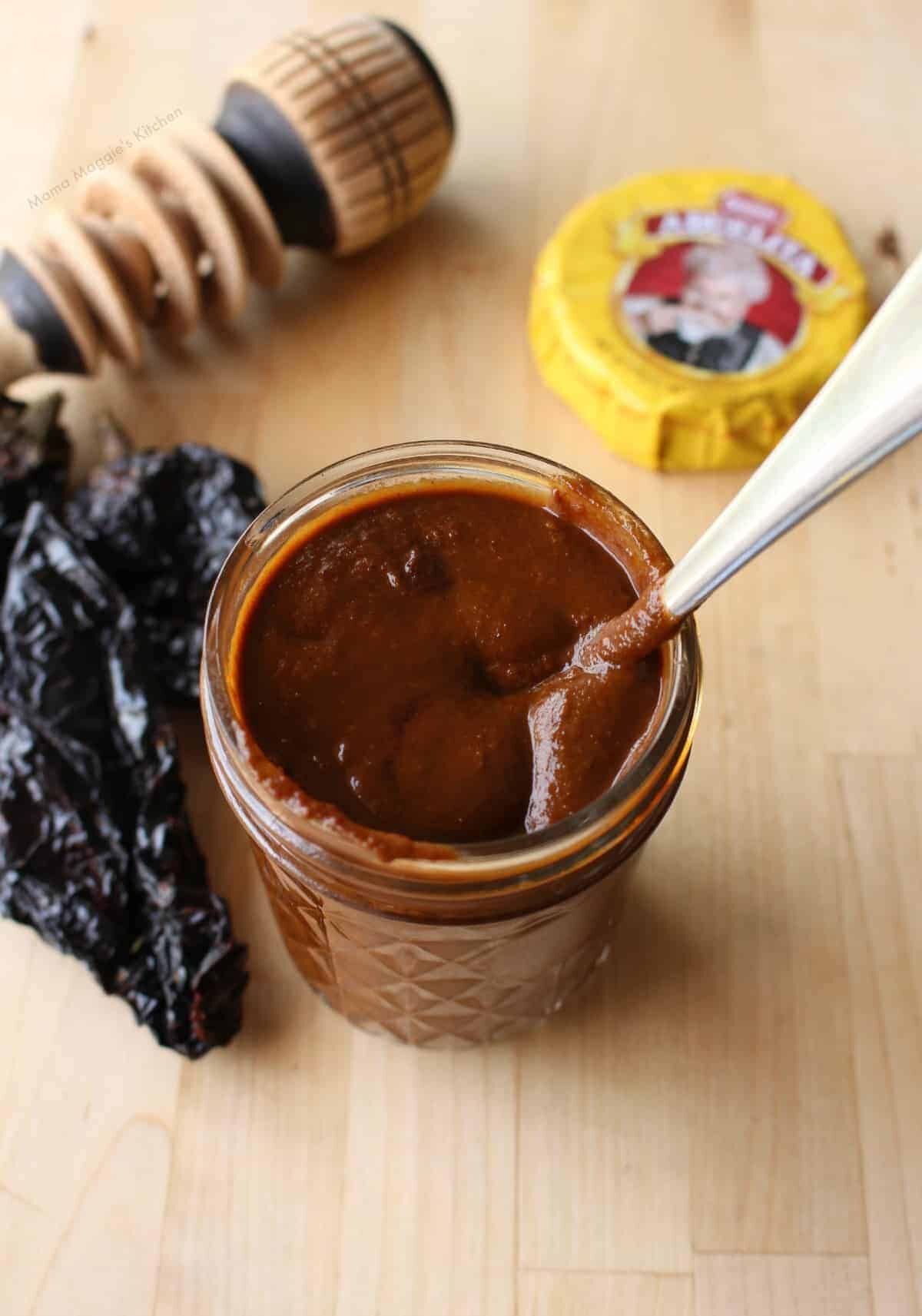 Mole Sauce
Mole is a traditional Mexican sauce that blends together chile and chocolate—don't get nervous! This sauce is the perfect combination of spicy and sweet that makes a delicious addition to any dish. Drizzle this sauce on top of meat, burritos, veggies, or enchiladas for a mouth-watering menu item. Visit Mamá Maggie's Kitchen for the full recipe.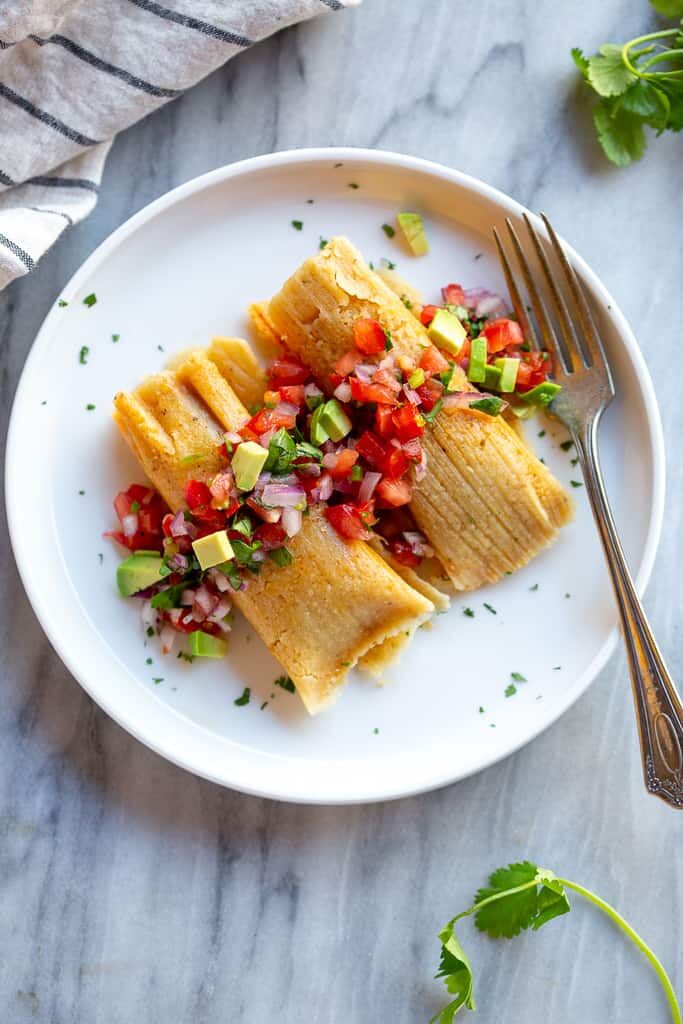 Tamales
This Mexican dish is a corn based dough mixture that can be filled with meat, beans, and cheese, so there is something for everyone. Recreate this signature meal with tips and tricks from Tastes Better From Scratch. Although preparing this treat is time consuming, it is definitely worth it in the end!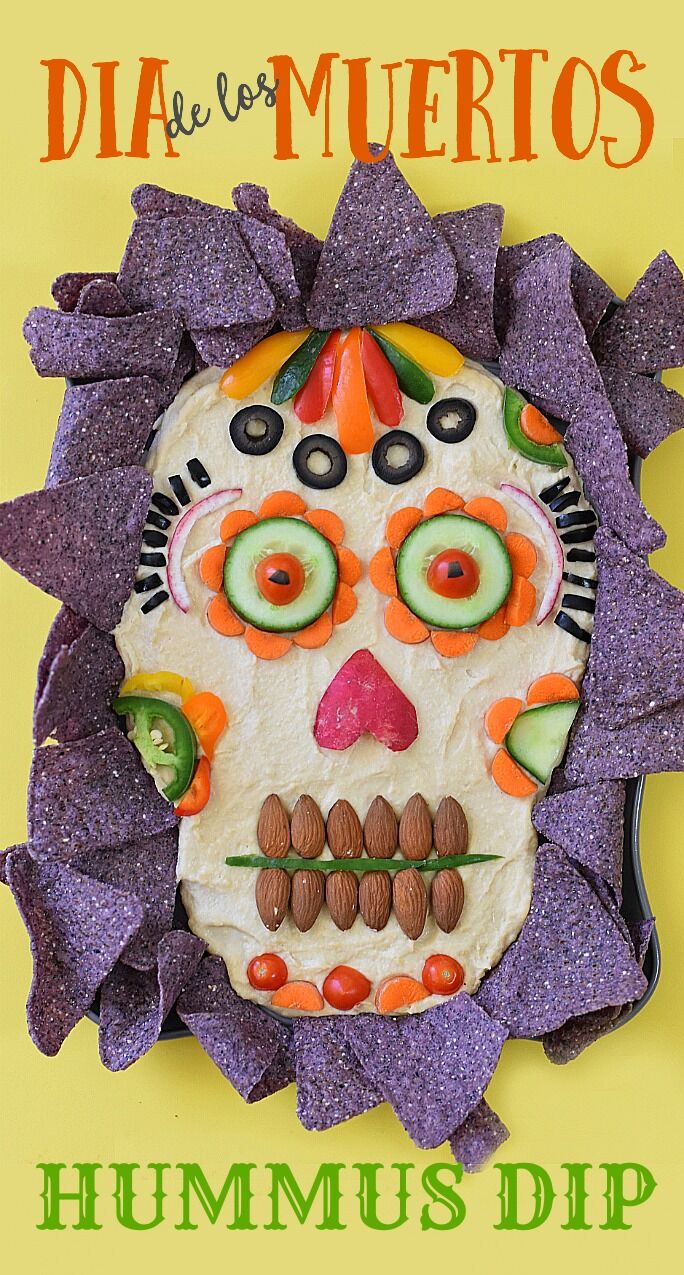 Sugar Skull Hummus Dip
Dia de Los Muertos is all about vibrant colors and being as creative as possible, and this hummus dip from Fork and Beans combines those two traditions perfectly. Great for a festive appetizer or a healthy snack for the kiddos, everyone will love munching on veggies dipped in this classic party appetizer.

Sugar Skull Caramel Apples
These Sugar Skull Caramel Apples are almost too cute to eat! Get the full instructions of recreating this classic Dia de Los Muertos symbol from Crafty Chica. Let your artistic and creative sides show with customizing colors, flavors, and types of apples or other fresh fruit to make a delicious dessert.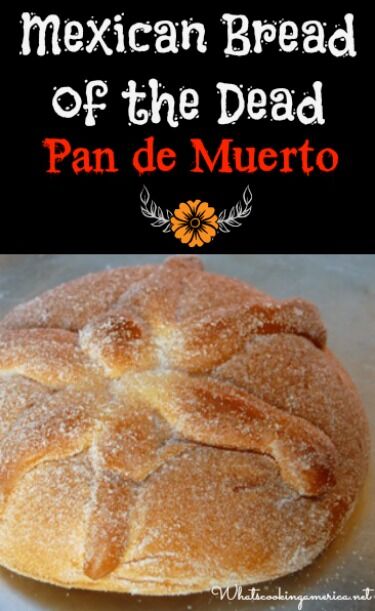 Pan de Muerto
This bread, traditionally eaten on the Day of the Dead is a light and sweet treat to have for your festivities. What's Cooking America features a delicious orange glaze in their recipe that is poured over the loaf of bread, making a citrusy and sugary coating that everyone will enjoy.

Day of the Dead Chocolate Peanut Butter Hats
If you don't know much about Dia de Los Muertos, you probably at least know that top hats are a staple in partygoers' wardrobe. Make a tiny and sweeter version of these with this 5 ingredient recipe from Take Two Tapas. Get the full recipe and instructions here.
Step 6: Drinks


Spiked Horchata
Horchata is a rice and milk drink that is typically shared between family members of the Day of the Dead. Try this spiked version from Growing Up Bilingual for a creamy and delicious cocktail this year. Skip the rum for an equally delicious mocktail that everyone will be able to enjoy.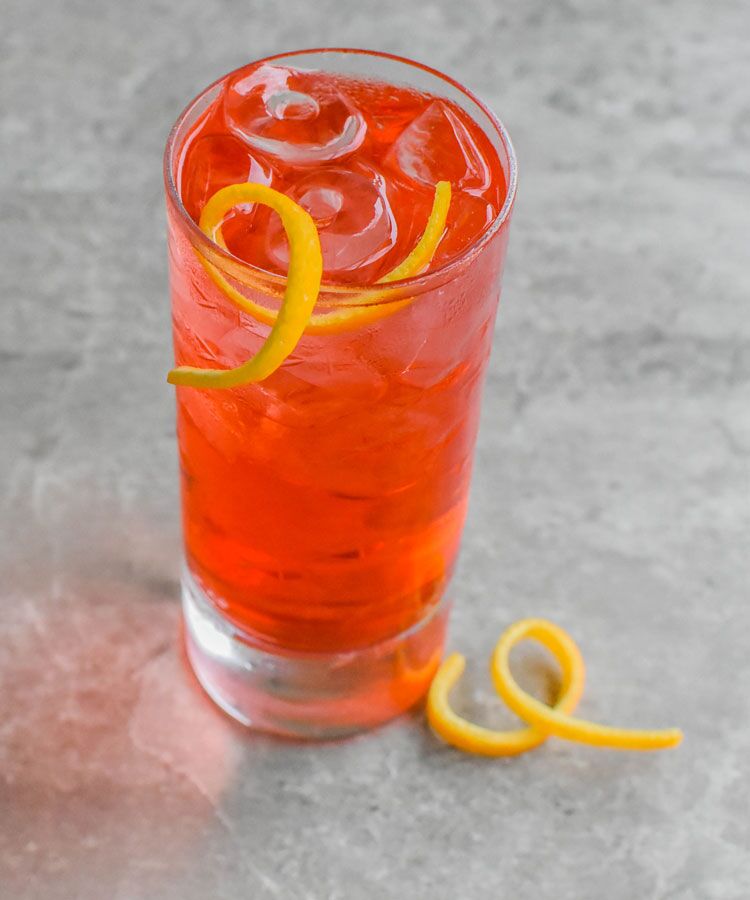 Mexicano
Everyone knows a traditional Americano, but this festive spin made with mezcal, Campari, soda water, and agave makes the ultimate drink for Dia de Los Muertos. Using only 4 ingredients, you'll want to make this Mexicano beverage year round. Get all the details and more drink inspiration from Vine Pair.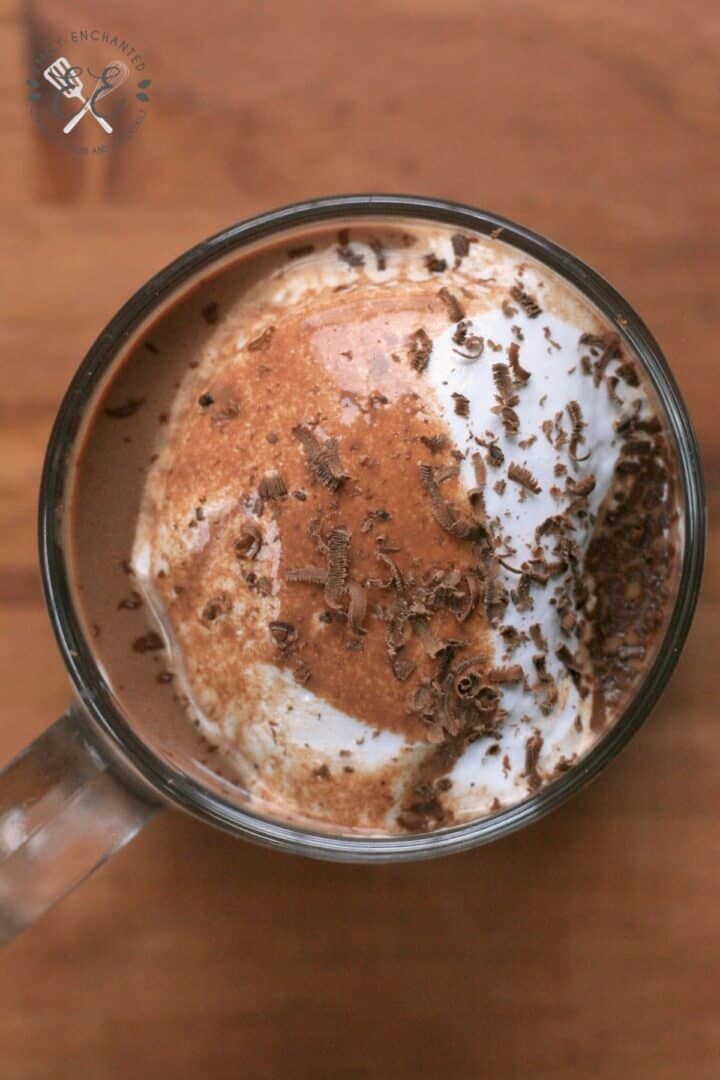 Mexican Hot Chocolate
This isn't your ordinary hot chocolate recipe. Warm up during the fall months with homemade Mexican Hot Chocolate from Emily Enchanted. This recipe combines sweet and savory to create a decadent drink with a one of a kind flavor that you'll want to make for your Dia de Los Muertos dessert.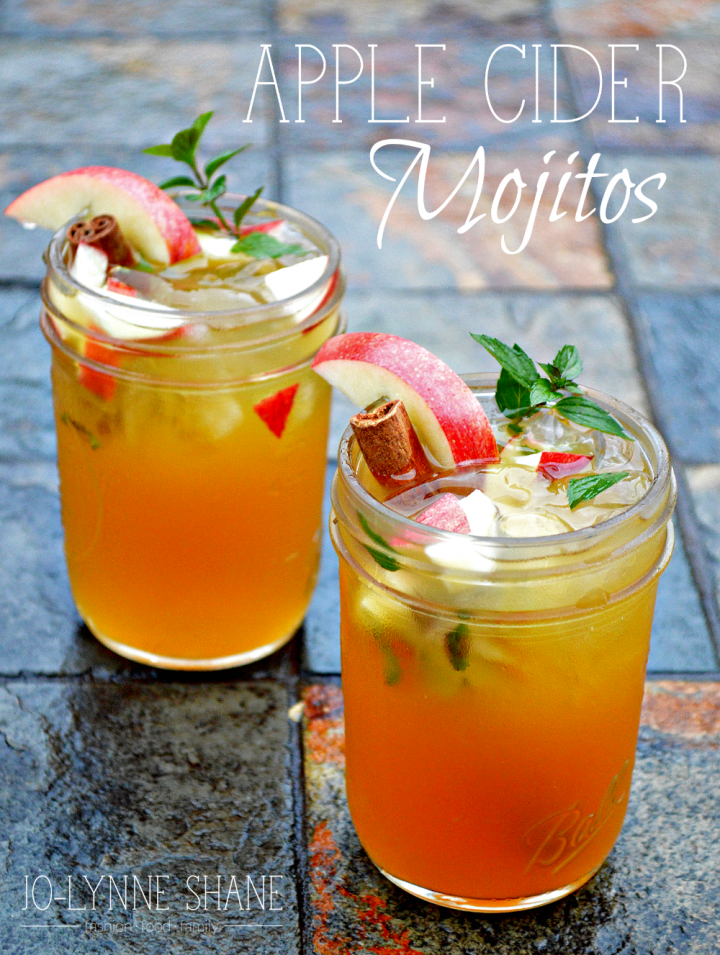 Apple Cider Mojito
Since Dia de Los Muertos is celebrated in the fall, there is nothing more festive than an Apple Cider Mojito! Jo-Lynne Shane combines ingredients including apple cider, rum, and cinnamon simple syrup to create this delicious and refreshing autumn cocktail.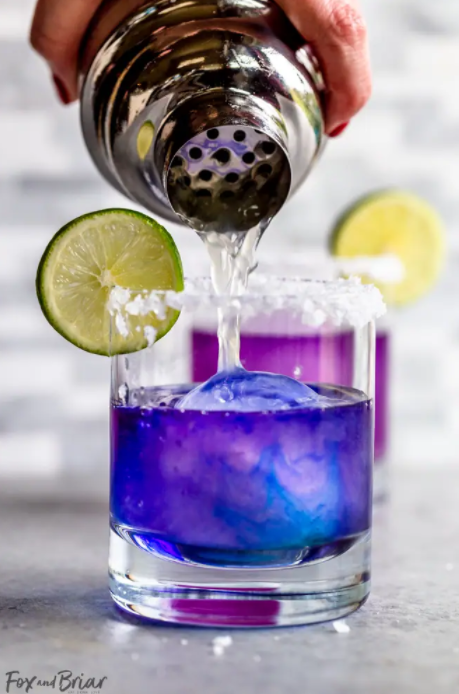 Color Changing Margarita
For an all-natural and magical cocktail, check out these Color Changing Margaritas from Fox and Briar. Made with pea flower-infused tequila, lime juice, triple sec, and simple syrup, shake this up in a cocktail mixer, pour into a glass over ice, and watch the drink change from blue to purple right before your eyes!