Let's Get This Party Started!
Find event inspiration, themes, and unique party vendors here on The Bash. We'll share customized ideas, personalized tips, and recommended vendors to help bring your celebration to life!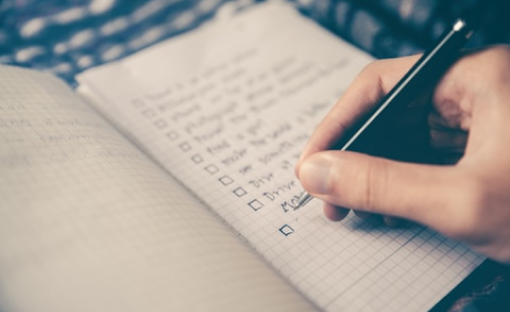 Party Planning Checklist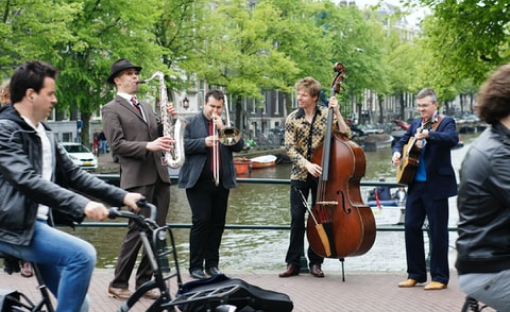 Recommended Vendors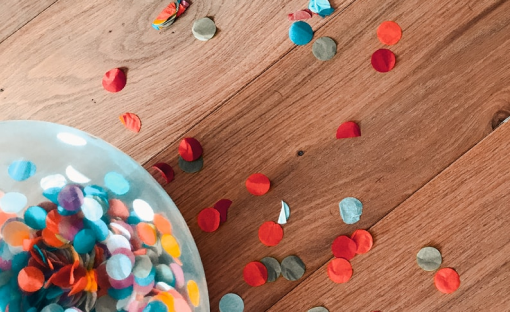 Party Trends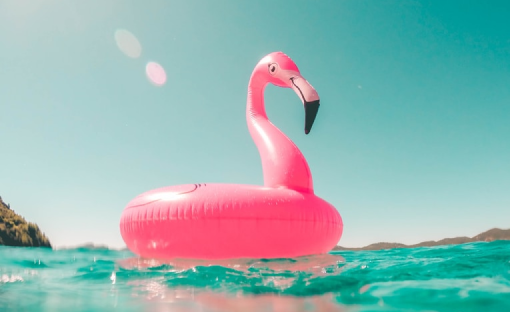 Party Themes
If you're trying to figure out how to celebrate Father's Day on June 19, 2022, we've got a few awesome Father's Day party ideas up our sleeve that you'll want to check out. For most dads, it seems like spending quality time together is what matters most.
Whether that involves jamming out to live music in his backyard or enjoying a catered meal with the whole family, there's no doubt y'all will have a great time — whatever you decide to do. 
READ MORE 
So, here are 10 fun things to do together this Father's Day:  
Throw a BBQ
Photo: PhuShutter/Shutterstock.com
Keep it classic this Father's Day with an ol' fashioned backyard BBQ. Get your dad's usual crowd together for some drinks, snacks, and backyard games like bocce or spikeball.
If you want to amp up the experience, consider hiring some live music, too. Some of our favorite musical options for Father's Day are: 
Check 'em out! If you've never hired musical entertainment before, take a look at our advice and tips for booking a band.
Host a Dinner Party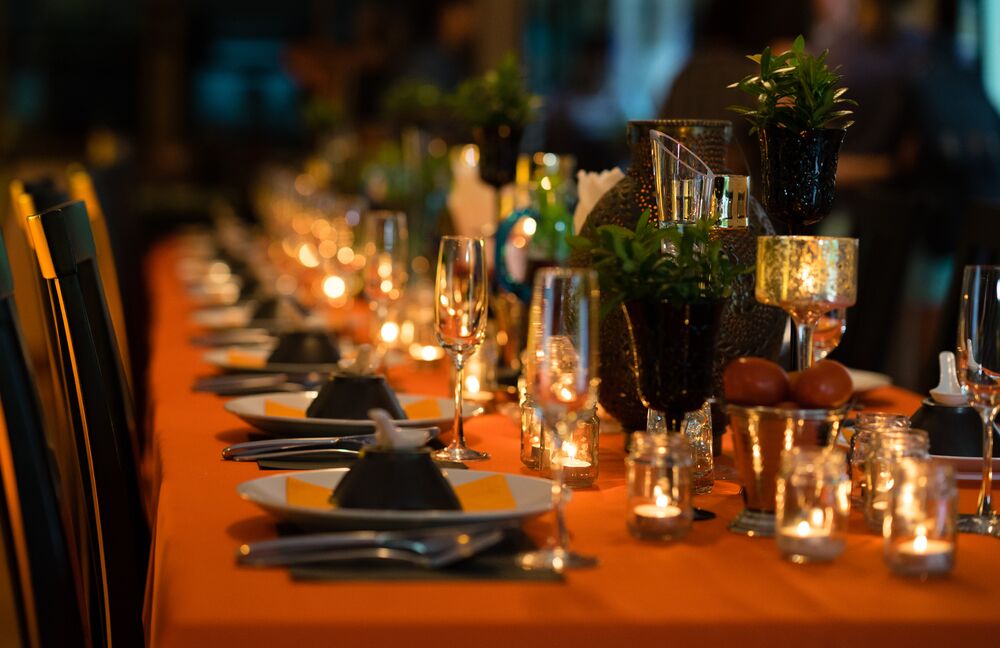 Photo: theartofphysio/Shutterstock.com 
If the dad you're celebrating on Father's Day 2021 has golfing or fishing plans during the day (you know, typical "dad" stuff), then maybe planning an evening celebration would make more sense for him.
Send the word out to close family and friends and chow down together while you shower your dad with all of the praise he deserves. Consider hiring a caterer if you really want to impress him and your dinner guests.
Have a Picnic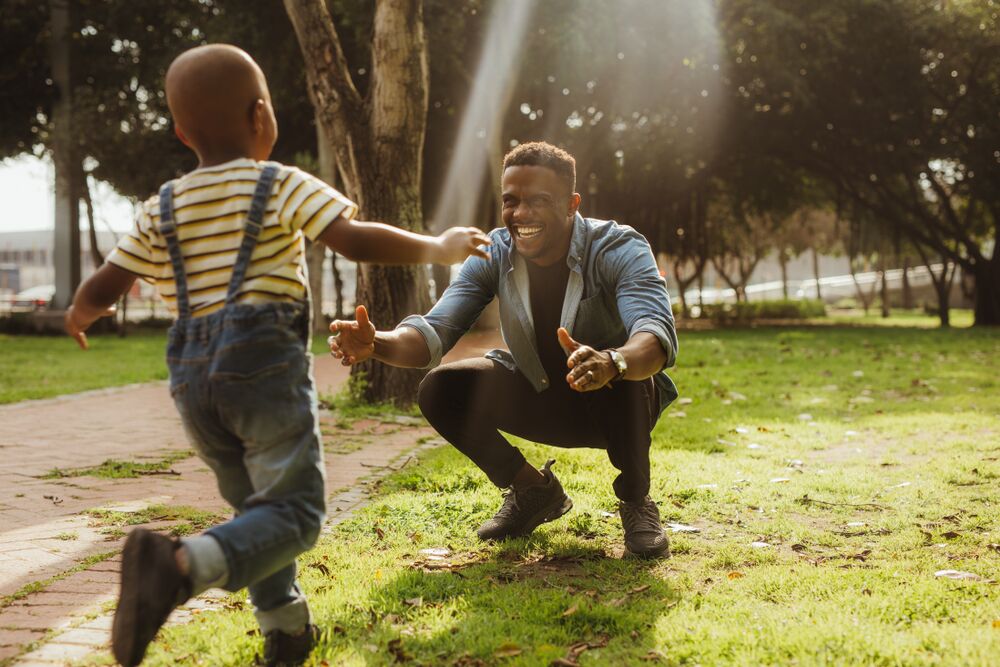 Photo: Jacob Lund/Shutterstock.com 
As long as the weather permits it, take your Father's Day celebration to a nearby park or beach and have a Father's Day picnic. Make it special and invite him to the bash with a singing telegram — he'll be sure to get a kick out of it.
If there will be kids running around, you'll want make sure they have fun stuff to do, too! Consider setting up a face painting station, or even hiring some kid-friendly entertainment like a magician, clown, or a balloon twister. 
Pro tip: Are you celebrating a father's first Father's Day? Commemorate the celebration by hiring a professional photographer to capture the day. 
Play a Game
If your dad loves games, why not turn Father's Day into a games night? Whether that means busting out the poker chips, Scrabble, or even delving into online party games with family from a distance — I'm sure your dad will appreciate the planning.
If you really wanted to make it special, plan a Father's Day murder mystery party and get the whole family together to solve a (fictional) crime. 
Happy Hour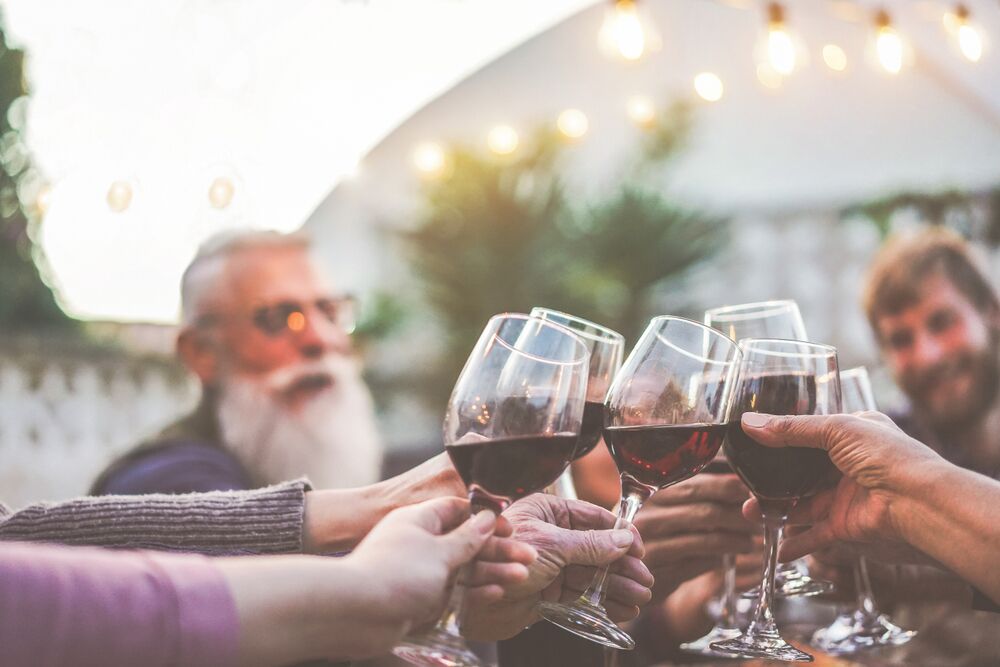 Photo: DisobeyArt/Shutterstock.com
Grab a few bottles of your dad's favorite spirits, beers, or wine and gather together for a Father's Day happy hour! You could even hire a bartender to shake up some next-level cocktails for him and his guests. Just make sure to grab plenty of ice, and keep those water glasses full. 
Comedy Night
Even if your dad thinks he's the funniest guy in the family, consider amping up the hilarity with a full-on comedy night. You could always buy tickets to an upcoming event — or host your own comedy sesh right at home. From roastmasters to Elvis impersonators, the Bash has you covered in terms of funny live performances for Father's Day. 
Plan a Camping Trip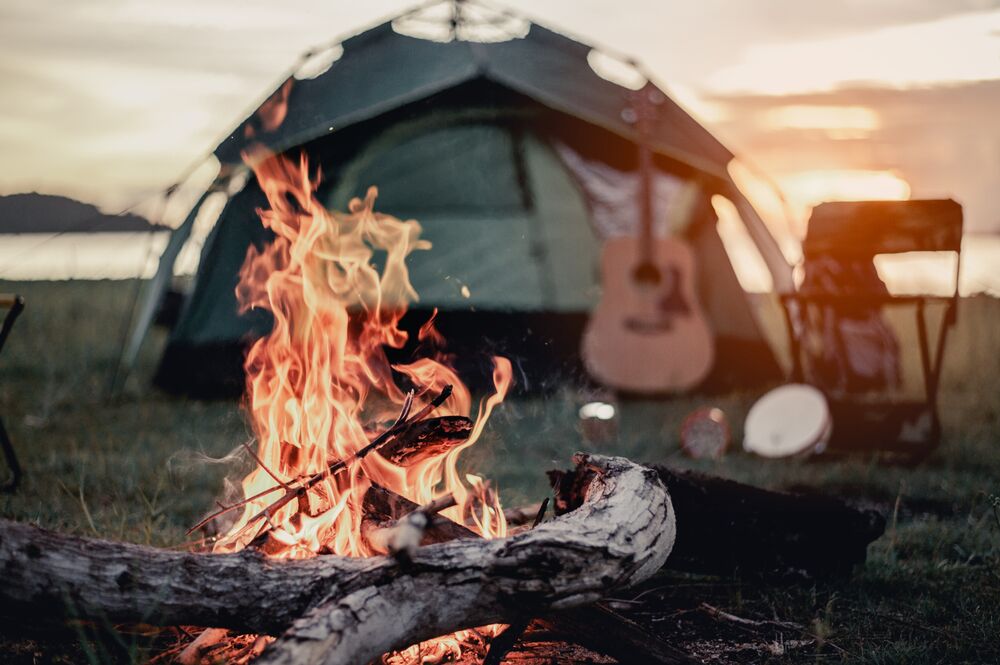 Photo: Day Of Victory Studio/Shutterstock.com 
Hit the trails this Father's Day with an outdoorsy getaway into the wilderness. If your dad loves camping, you could even pair this excursion with an outdoorsy gift (like new hiking poles!) to get him stoked for the occasion.  
Bonus: Still on the hunt for the perfect Father's Day gift? Check out the 12 best Father's Day 2021 gifts. 
Watch a Movie Together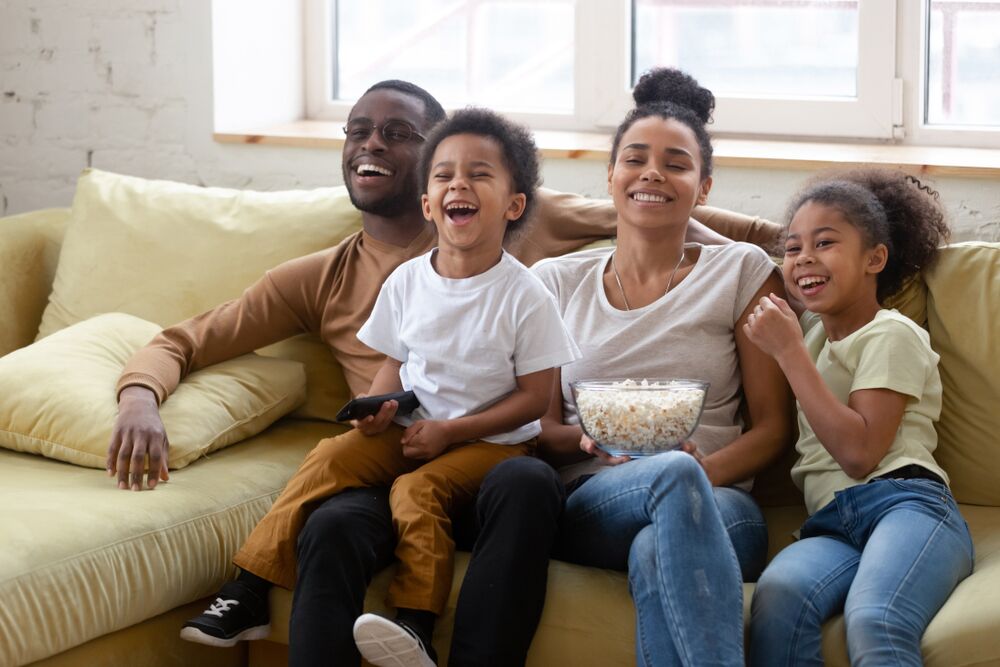 Photo: Fizkes/Shutterstock.com 
Keep it simple this Father's Day and plan a movie night for him and the fam. Make sure to get all of his favorite snacks and beverages and just sit back and relax together. 
Pro tip: If the family is spread out across the country (or the world), sync up your movie night virtually with Netflix Party, so everyone can join in on the Father's Day hang out. 
Slideshow 
Gather a collection of family photos (starring your dad, obviously), and set up a viewing of your dad's favorite memories this Father's Day. Reach out to relatives and friends who might have a few funny ones hiding away somewhere, so get the whole family laughing together. 
Even if you've got hoards of pictures together, don't forget to capture new memories over Father's Day 2021. You could even rent a photo booth to make sure you get some really good ones in! 
Virtual Father's Day Party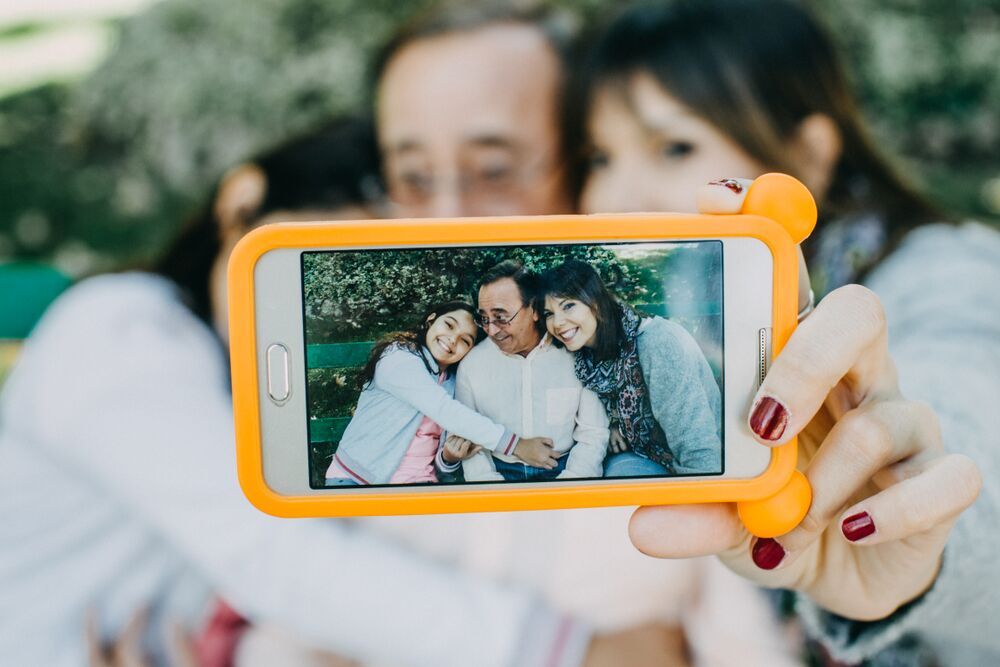 Photo: Lucia Romero/Shutterstock.com 
If you can't be together physically this Father's Day, don't you dare consider skipping the celebration altogether. Have a virtual Father's Day party on Zoom or Google Hangouts instead!
Download a Father's Day Zoom background, play an online game together (like Skribbl or Jackbox), and even hire some virtual entertainment to get the ball rolling. Check out some of our favorite virtual Father's Day entertainment ideas, like: 
Want even more virtual Father's Day inspiration? Have a look through these 43 virtual party ideas. 
Don't forget to check out The Bash for more Father's Day ideas! 
About Brittany Barber
Brittany Barber, lover of books, dogs, and romance, graduated from Bishop's University with a Communications and Theatre degree. After spending some time working abroad in the theatre world, she is now a freelance writer covering a range of lifestyle topics including event planning for The Bash, WeddingWire, 2life and Fluttr, and shopping for BuzzFeed.