56 Thrilling Halloween Party Ideas and Themes for Your 2022 Spookfest
From eerie decor to ghoulish games, find the best Halloween party ideas here!
Halloween parties are almost always amusing, especially if you have friends who love to go all out with Halloween costumes. But aside from the usual shenanigans, why not mix it up a little with some killer Halloween party ideas, themes and games to make this year's get-together a little spookier, a little more thrilling, or just to switch things up?
These Halloween party themes and ideas will get your creative gears turning and guide all of the essential party elements, such as food, drinks, costumes and decor, to spice up your annual spook-fest. Whether you're hosting a backyard Halloween get-together, booking a Halloween-worthy venue or planning a virtual Halloween party, we've got lots of ways to add that extra somethin' somethin' to Halloween 2022.
Some of these suggestions are simple while others are more ambitious and will take some planning, so let us help you get inspired and organized (Bonus: Our Simple Halloween Party Checklist will help you get started). And don't be afraid to go all out. Stage a Halloween show in your backyard. Book an '80s tribute band to play live at a Halloween block party! Hire variety acts to perform at a warehouse venue. Have a bartender serve up spooky cocktails. There truly are lots of ways to get creative and host an amazing event—pick your favorite Halloween party ideas and theme and get to it.
Here are the 56 best Halloween party ideas and themes for 2022.
Halloween Party Ideas
Let's kick things off with creative and fun Halloween party ideas to give you inspiration for food, drink, activities, decor and more!
1. I Spy Halloween Game

Photo: Teri Virbickis/Shutterstock.com
I spy with my little eye....There are a couple of ways to go about setting up this fun Halloween party idea. The first is to come up with a list of Halloween items throughout your home, neighborhood or town and ask your guests to go out and take a photo of them, usually within a time limit. To make the game a little more challenging, you could come up with a list of clues, instead. The individual (or group) that captures photos of the most items, wins! 
2. Halloween Scavenger Hunt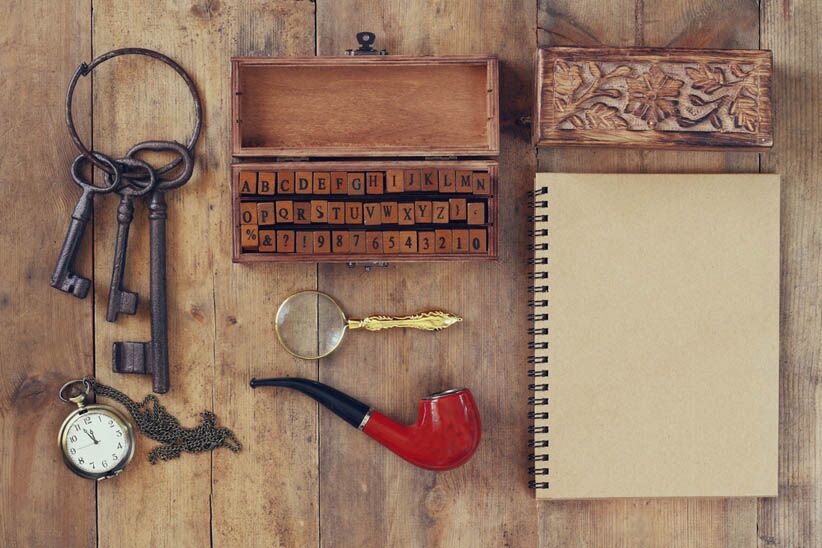 Photo: tomertu/Shutterstock.com
If you'd prefer an activity closer to home, plan a scavenger hunt around your house and yard. Come up with a list of questions that put a spotlight on your Halloween party decor, food and drinks. For example, ask "How many cocktails are on the menu?" or "How many carved pumpkins are on the porch?". This is a great way to get guests acquainted with your decorations and offerings for the evening. The individual (or group) that correctly answers the most questions, wins!
3. Book a Halloween-Worthy Venue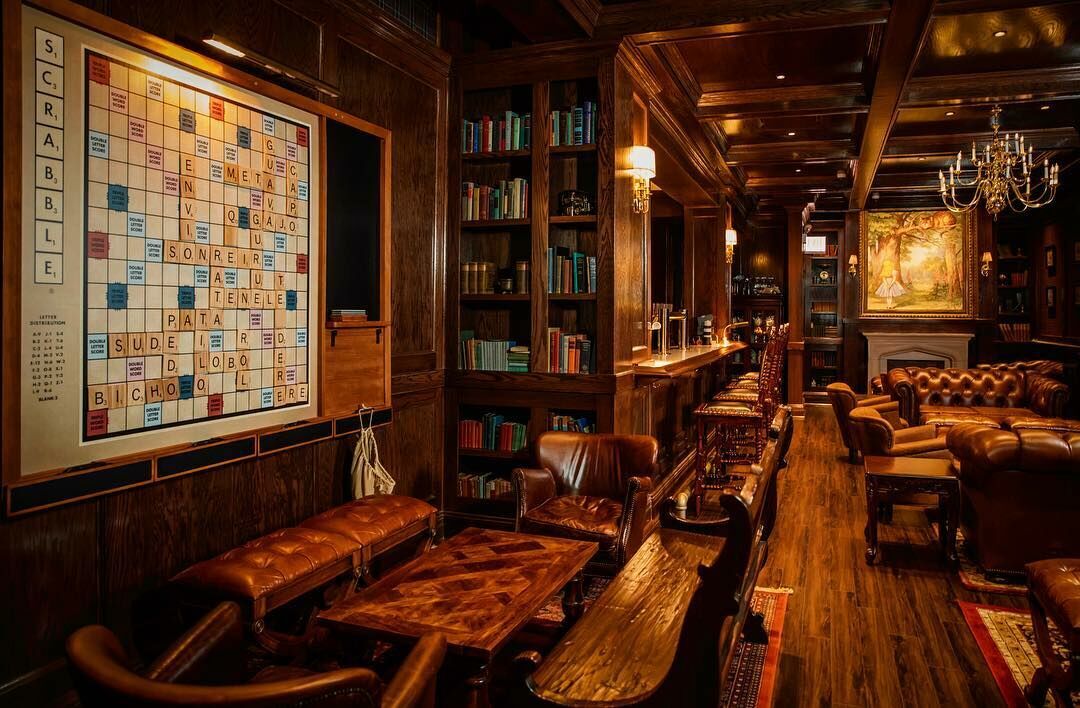 If entertaining at home is not ideal, look into booking an event venue or private room at a restaurant. Certain types of venues with their inherent decor and atmosphere are perfect for hosting a Halloween party including a mansion, castle, farm, restaurant or library. Others, such as a banquet hall, loft, or meeting space, provide a blank slate for you to decorate to your heart's content.
Pro Tip: The Bash can help you find the perfect party spot in major cities across the U.S.
4. Wig Party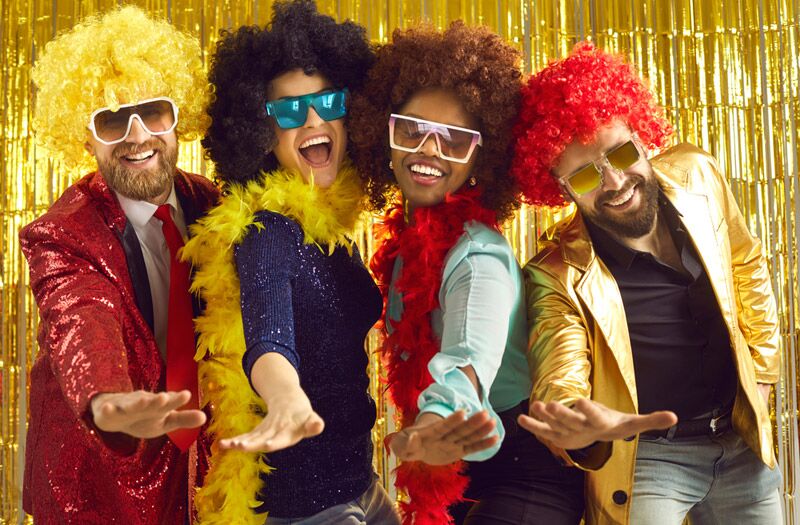 Photo: Studio Romantic/Shuttertsock.com
Let's agree that for the majority of folk, costumes make Halloween parties more fun. But for some guests, putting together a creative costume is not fun or convenient. Keep it simple by asking your guests to at the very least, wear a wig to gain entry—it's amazing what a transformation a new hairdo can make. Tip: have a few spare wigs on hand for anyone who didn't get the memo.
5. Halloween Costumes with Masks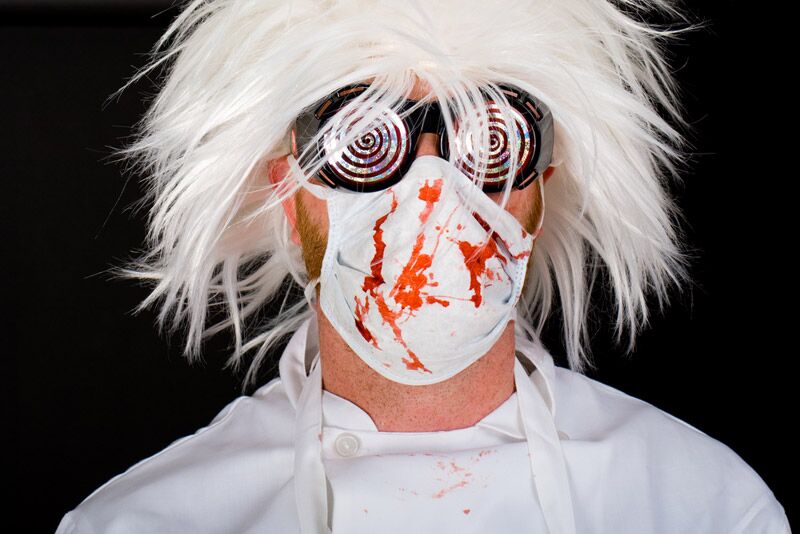 Photo: MPH Photos/Shuttertsock.com
Depending on your personal health risk and the status of Covid 19 in your community, it could be a wise idea to wear a face mask—Halloween is the perfect holiday for making the best of it. To help you out, we've put together these costume ideas that incorporate a mask:
6. Halloween Costume Contest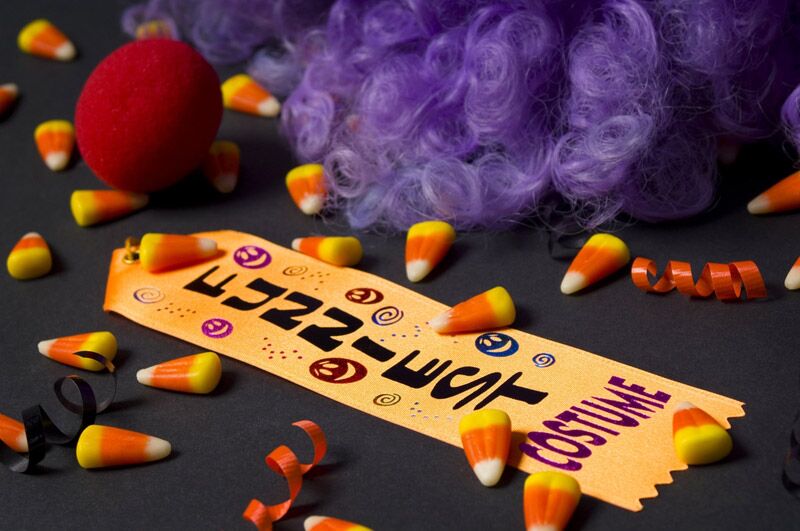 Photo: GWImages
/Shutterstock.com
Though this one may seem obvious, I bet you know at least one person who has never had the chance to compete in a costume contest. So get to it! Decide on the categories and challenge your circle to go full-on this Halloween. Take turns showcasing each person's unique Halloween costume, and take a vote to see who wins. Don't forget to stock up on a few fun prizes for an incentive toward a little healthy competition.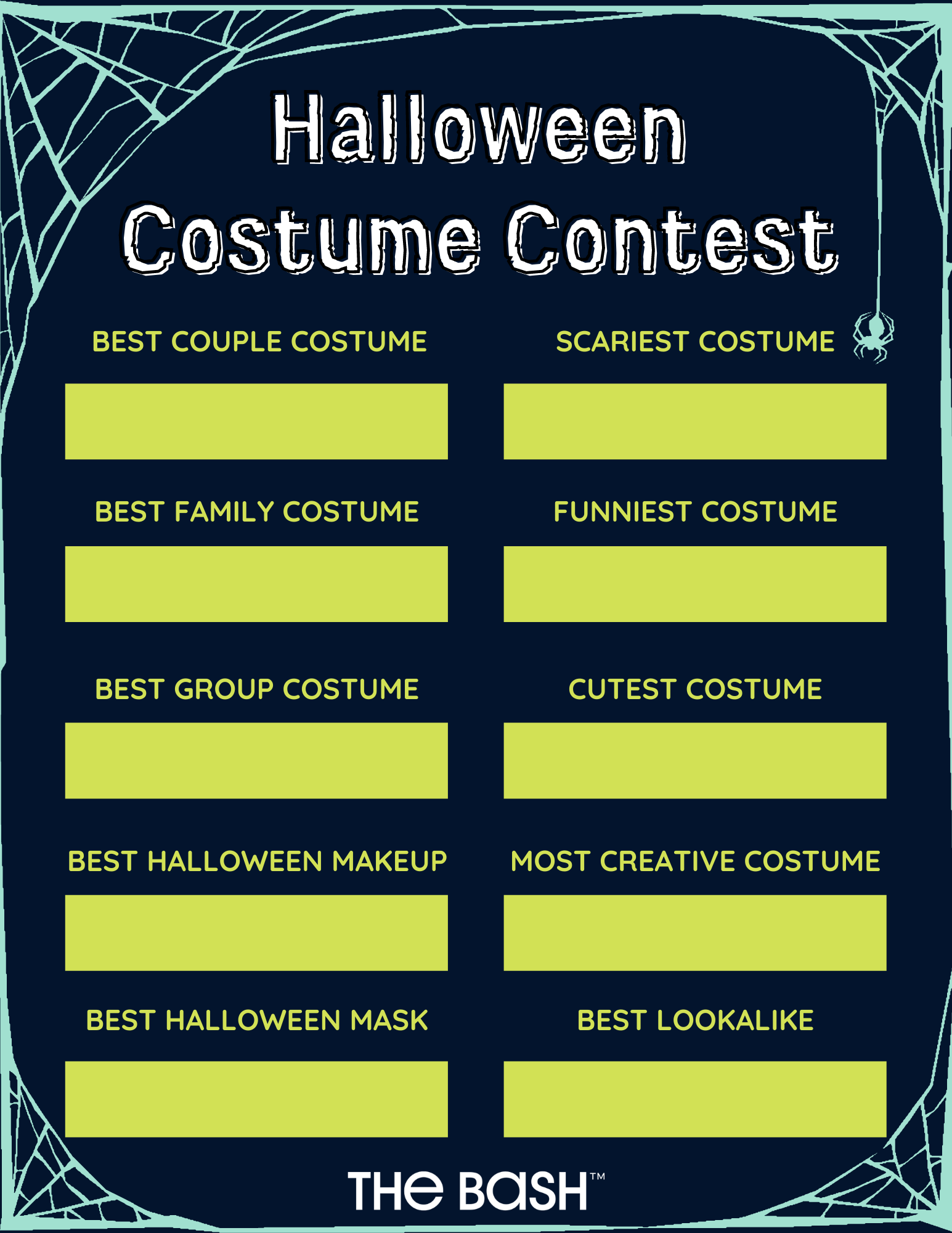 Halloween costume contest categories like scariest, funniest, cutest, couple costume, family costume, group costume, most creative, Halloween makeup, lookalike and Halloween mask, will give your guests plenty of opportunities to win! To choose the winners, assemble a group of judges or go the democratic route and let your guests vote. We've put together these free downloadable (and printable) Halloween costume contest voting sheets and prize badges for you to award to the winners—simply cut them out and add a ribbon if you'd like.
7. Halloween Makeup Station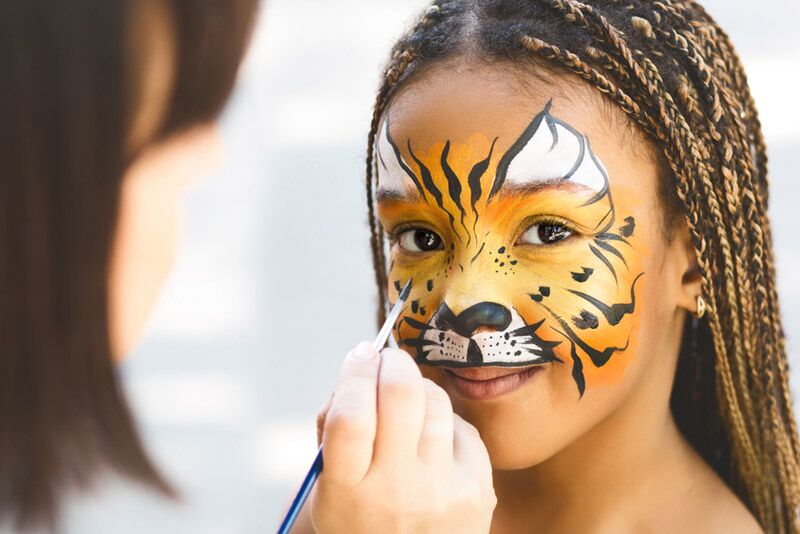 Photo: Prostock-studio/Shutterstock.com
Help your guests out with their Halloween costumes with the artistry of a face painter, body painter, makeup artist or a glitter bar. These professionals can take your costume party OTT with their talent and make for some stiff competition at the aforementioned costume contest.
8. Hire an Entertainer

Photo: Vincenzo De Bernardo/Shutterstock.com
Take your Halloween party up a notch and invite a professional performer to make an appearance. At a costume party, they may simply blend in at first until the performance begins to surprise your guests. Here are some of our favorite acts:
Pro tip: The Bash can help you find and book the perfect entertainer in your area.
9. Halloween Photobooth

Photo: Sergii Sobolevskyi/Shutterstock.com
You're going to want to catch all the costume hilarity on film, so be sure to set up a photo booth with a halloween backdrop to encourage some snapping and sharing of photos. Create a party hashtag if you want to make it an Instagram-worthy affair or for something more private, ask your guests to share their images to a google drive or Evite page for everyone to enjoy after the festivities.
10. Halloween Slideshow

Photo: Dean Drobot/Shutterstock.com
On the subject of photos, why not put together a Halloween slideshow. This fan favorite could take on a few forms. You could use a slideshow to set up a festive atmosphere. Simply put together a slideshow of creepy or cute Halloween images to play in the background. (Bonus: we have these 45 free Halloween backgrounds you can download).
You could also assemble a slideshow from past parties. Ask your guests to submit photos of their old costumes ahead of time so you can include a variety of guests and even eras in your presentation. If you have the technology or hire a professional, another way to enjoy the photos is in real time! Project all those amazing photobooth images onto a big screen.
11. Pumpkin Carving or Painting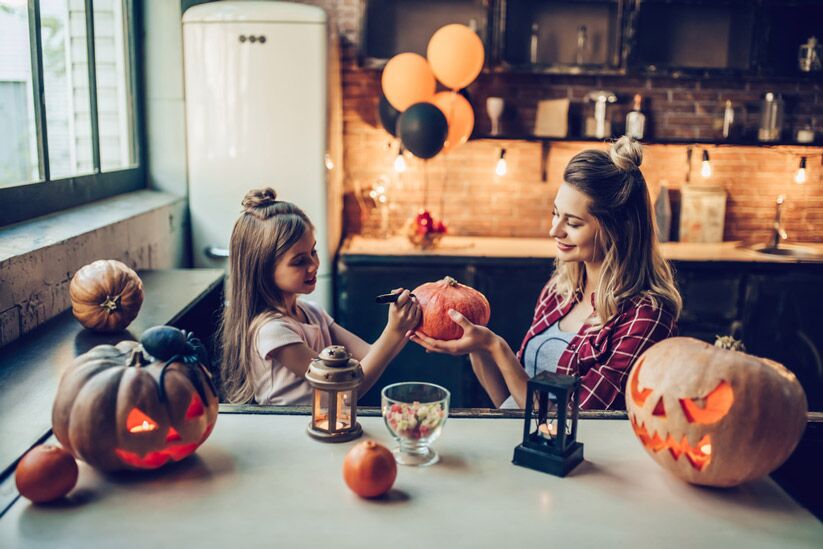 Photo: 4 PM production/Shutterstock.com
Pumpkin carving and painting techniques sure have evolved over the past decade. Set up a pumpkin carving or painting station with a variety of shapes, sizes and colors of pumpkins and invite your guests to show off their skillz, or at the very least, help you decorate. Depending on your guests, you could even increase the stakes and make it a pumpkin carving contest.
12. Horror Film Festival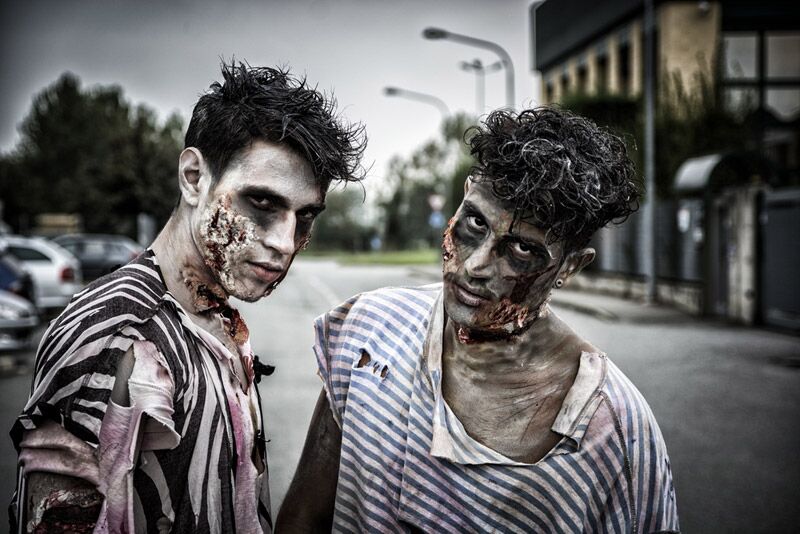 Photo: ArtOfPhotos/Shutterstock.com
It's amazing what you can video and edit on a mobile phone these days. Between Instagram Reels and TikTok, we're discovering that anyone can be a filmmaker. Challenge your guests to make a short horror film to be enjoyed by all at your Halloween party. Put together some guidelines such as duration, file format and orientation (i.e. portrait versus landscape) and invite submissions ahead of time so you can plan the perfect screening party.
13. Halloween Movie Night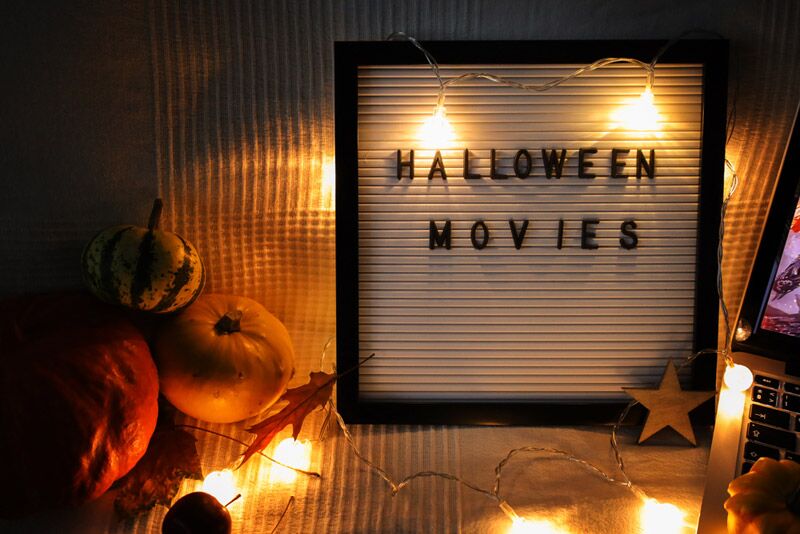 Photo: Margo_Alexa/Shutterstock.com 
Grab your friends, make some popcorn, and put the Halloween pajamas on for a scary movie marathon. Queue up all your favorite horror movies including Halloween, Friday the 13th, and It for a scary good time. Of course, you can watch in the comfort of your own living room, but an outdoor movie screen rental will bring the horrific fright to life this Halloween.
Want to turn it into a Halloween party idea for adults? Make it a game. Decide on certain sounds, visuals, words or phrases and hit a buzzer or take a drink when they occur on screen. Or, choose a movie like The Addams Family to inspire the dress code for the evening.
14. Murder Mystery Game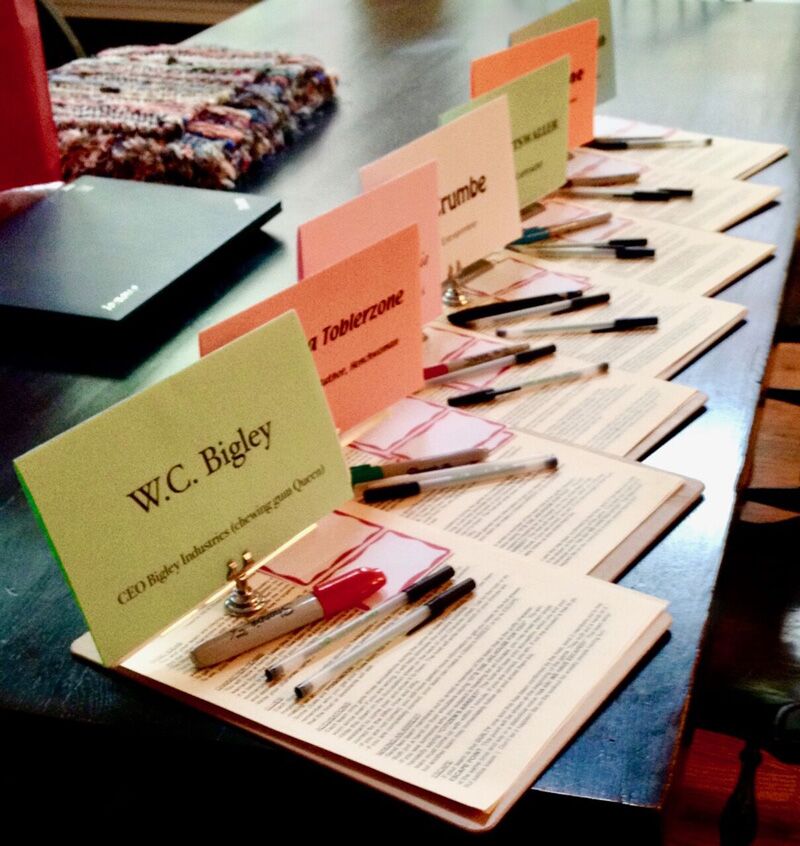 Photo: Murder mystery game kits to play at home by Mystery and Game Shows
Turn your soiree into a whodunnit with this Halloween party idea. Depending on the scale of the event, you can hire a professional company or get murder mystery game kits to play at home.  With tons of mystery-solving options, you and your guests will have a blast finding clues and solving riddles.
Wondering how exactly to pull off a murder mystery Halloween bash? Check out this complete guide on How to Throw a Murder Mystery Party this Halloween, or look into hiring murder mystery entertainment for inspiration! There are virtual options to choose from too.
15. Magic Show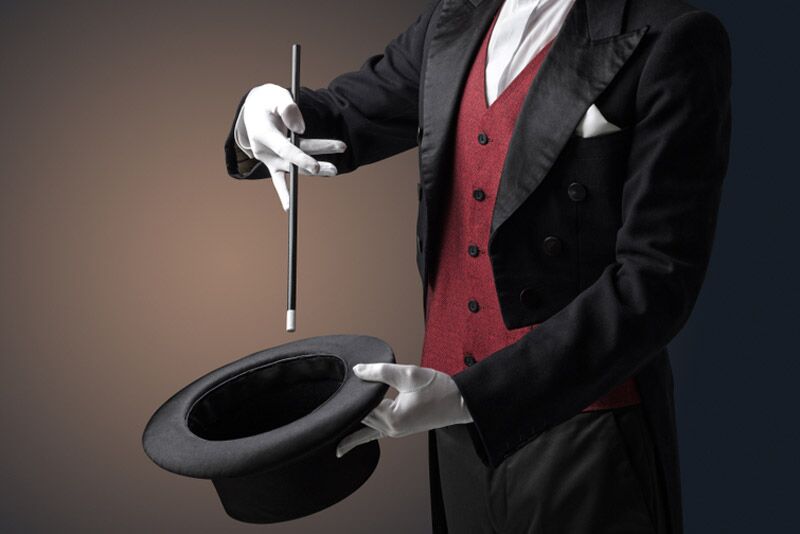 Photo: Ra2 Studio/Shutterstock.com
Choose tricks over treats and hire a magician to entertain your guests. You could set aside time for an amazing magic show or you could hire a magician to work the room and perform their tricks for small groups to see things up close. 
16. Halloween Party Food Idea

Thanks to all the food bloggers out there, finding fun and tasty recipes for Halloween is a cinch. We've made it easy for you by gathering up our favorite sweet and savory Halloween party food ideas. From Jalapeno Mummy Poppers to Graveyard Parfaits, here are 24 Spooky Halloween Finger Food Recipes. Not into prepping the food yourself? Hire a caterer or baker to prep some dishes for you.
17. Spooky Signature Cocktails

Photo: Africa Studio/Shutterstock.com
Designing a Halloween drink menu can be tons of fun, too. Mixing magical potions and serving concoctions out of a cauldron can truly mesmerize your guests. Browse our list of 24 Halloween Drinks and Cocktail Recipes to select a few drinks that include a variety of ingredients. 
If you'd like to make Halloween cocktails the highlight of the evening (complete with dried ice, perhaps), consider hiring a bartender to handle it for you and ask for magical mixes with pumpkin or apple flavors. Otherwise, we recommend that you set up a self-serve bar with batched cocktails and a selection of beer, coolers and wine to keep things simple. 
18. Black & White Halloween Decorations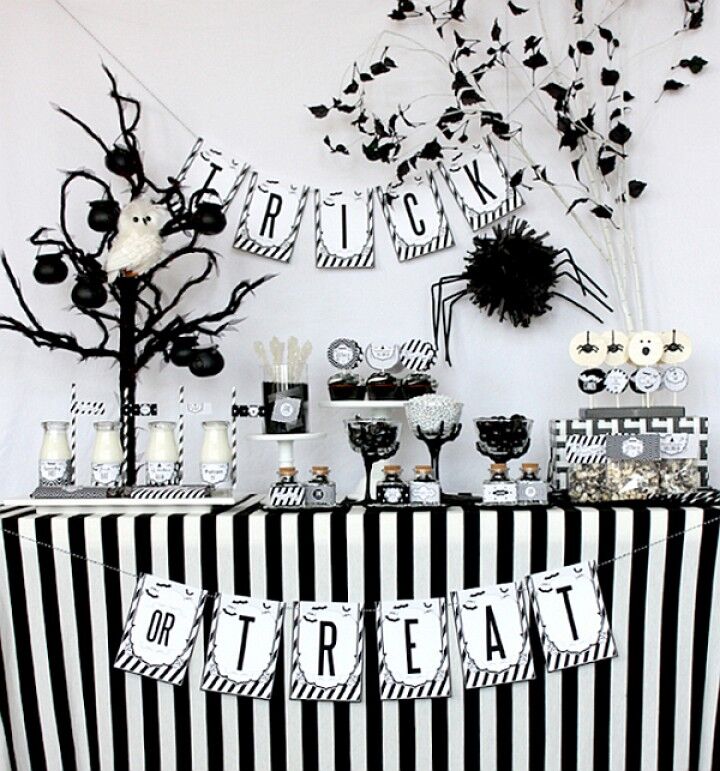 If you're sick of all of the horror of Halloween, downplay the spookiness of the Halloween season with spooky-chic black-and-white party decorations. For this color palette, pull decor inspiration from skeletons, ghosts, crows, spiders and bats. Guests can wear their favorite snazzy black or white cocktail threads. To further set the mood for a classy evening, hire a jazz band. Of course, drinks are the highlight of the evening, so offer an array of seasonal wines and festive cocktails. And for treats, serve up desserts featuring white and dark chocolate with mini bottles of milk alongside black and white sweets like licorice-flavored candies and yogurt-covered fruits and nuts. 
19. Host a Killer Halloween Dinner Party

Photo: VGstockstudio/Shutterstock.com
On the subject of food and drink, how about hosting a multi-course sit-down dinner party. Hosting a smaller soiree will let you serve up a creative Halloween-themed menu to wow your guests. For example, serving pumpkin soup in scooped out pumpkins is a lot easier for 8 people than 30. 
20. Haunted House Decor

Make Halloween party decorations the focus and turn your home into a haunted house. Bring some of those impressive outdoor Halloween decorations indoors for your party—cobwebs, spiders, skeletons, ghosts, bats and black crows will turn any room into a spooky space. For a more authentic haunted house vibe, create vignettes in each room of the house. Scrawl messages with red lipstick on the mirrors, put skeletons in the closets (get it?), suspend a ghost in a hallway, create a crime scene in a bedroom, serve a buffet in the dining room with dishes that resemble body parts (like fingers, bones or eyeballs). 
21. Karaoke in Halloween Costumes

Photo: VGstockstudio/Shutterstock.com
What's better than singing Karaoke? Singing Karaoke in a Halloween costume, of course! You can dress up as the artist you plan to sing to (e.g. our vote goes to Bruno Mars and Anderson .Paak as Silk Sonic for 2022), stay on theme (e.g. dress up like a hippie and sing a 60s song) or keep it completely random (e.g. wear a mummy costume and perform a pop song). Whatever you do, there's guaranteed to be lots of LOL moments.
22. Halloween Dance Party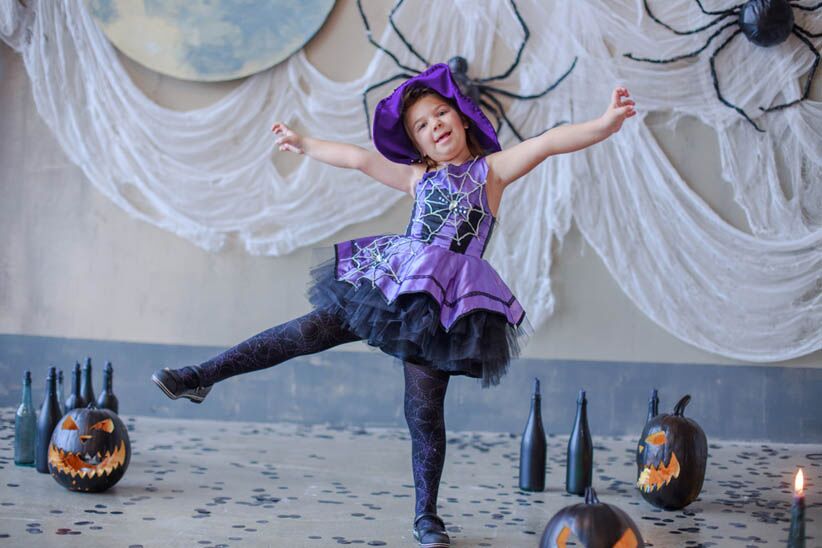 Photo: Lipatova_Maryna/Shutterstock.com
Prefer dancing to singing? Make it a Halloween dance party! To get everyone in the party mood, ask your guests to submit their favorite dance songs in advance. Take it up a notch and challenge your guests to learn the latest dance steps trending on TikTok and compete with a contest.
For an easier game idea that will get everyone on the dance floor, go old school with a dance freeze. How it works is to freeze every time the music pauses, and whoever moves during the freeze is out! The last one dancing wins. 
Bonus: We've put together this spooky Halloween music playlist to play at your party or for a larger event, hire a DJ to keep the vibe going.
23. Put on a Halloween Show
Get together with some neighboring families and put on a show for your community. Staging a theatrical performance is a great way to involve kids and adults of all ages. Take inspiration from this group of families that put on an annual show for their neighborhood complete with staging, lighting, a sound system and choreographed dance.
24. Outdoor Halloween Party Games

Whether you're hosting an outdoor Halloween Party or just want to offer some outdoor activities in addition to indoor entertainment, including some outdoor lawn games is a great way to go. You can put a Halloween take on favorites like corn hole, Giant Jenga or ring toss by using a black, white and orange color scheme. Playing in your costumes will add an additional challenge and excitement, making it fun for everyone to watch.
25. Ghost Stories Around a Campfire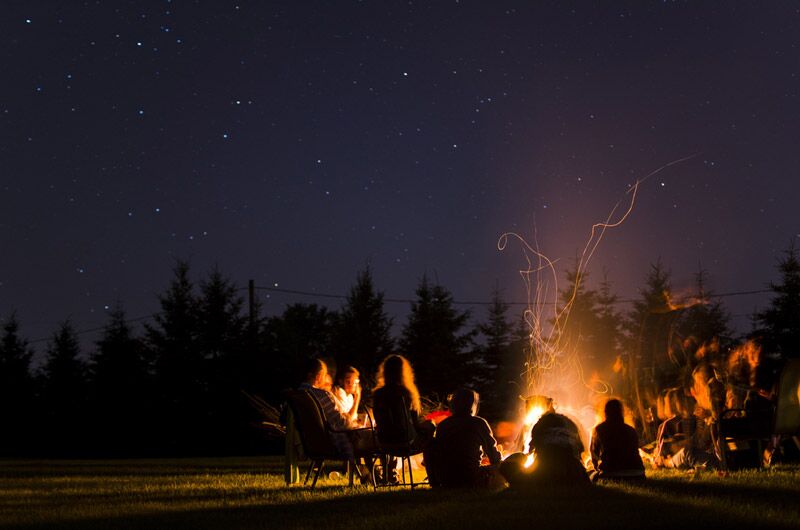 Photo: fboudrias/Shutterstock.com 
And while we're on the topic of outdoor Halloween party ideas, how about lighting a campfire, and telling ghost stories. Let your guests take turns and tell a story or have them collaborate on one where each player adds to the plot to make up an original thriller. Just make sure no flammable costume bits get too close to the flames. And don't forget the s'mores!
26. Look Into the Future
Photo: n_defender/Shutterstock.com
Let your guests take a look into the future and have a night of fortune-telling and palm reading at your Halloween party. Hire a professional fortune teller, psychic, or a tarot card reader to provide readings for your guests. Make sign up sheets so that guests can mix and mingle while they wait their turn.
27. Play Halloween Bingo

Bingo is a fun and easy Halloween party idea for kids and adults alike. Download these free printable Halloween bingo sheets by Crazy Little projects featuring cute graphics and use candy corn, M&Ms or skittles as markers. Don't forget the prizes!
28. Spooky Lighting and Smoke
If you only do one thing to set the scene for a Halloween Party, it should be setting up some lighting, a smoke machine, or both! These two decor elements can take your living room, an empty event space or your backyard from ordinary to Halloween-worthy. If you're hiring a DJ, they can handle this for you. Otherwise, a search online should land you some sweet supplies.
29. Neighbourhood Crawl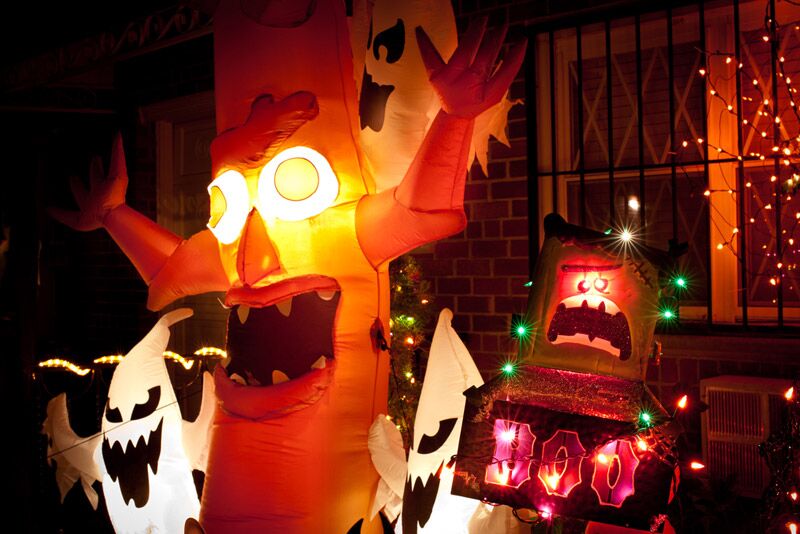 Photo: Photo Spirit/Shutterstock.com
Your guests may be too old to trick or treat, but that doesn't mean they can't get out and about in the 'hood. If your community is enthusiastic about decorating their houses for Halloween, take to the streets for a stroll through your neighborhood to check out the decorations and all the costumes.
Another spin on this Halloween party idea is to make it a house party crawl and host your event at a few different homes—this will let you share the workload and add some intrigue as you party in each place. Create an itinerary so that any latecomers know where to meet up with the group. This format works well for a Halloween dinner party with a course being served at each location. 
30. Halloween Block Party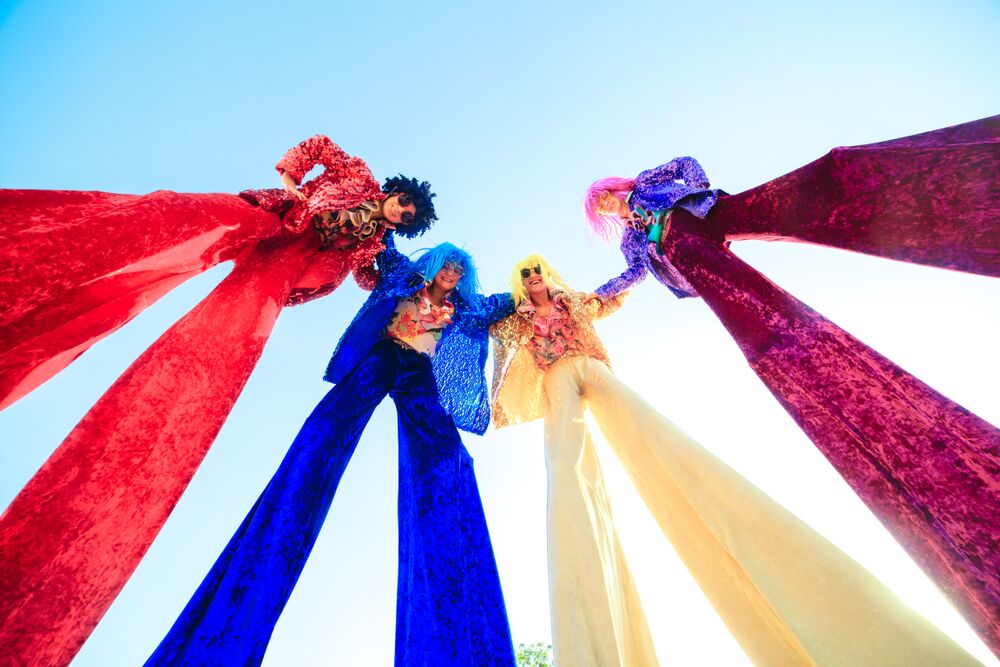 Photo: David Tadevosian/Shutterstock.com
Organize a Halloween block party for 2022 to hang out with your neighbors.This is a wonderful way to build community. Choose a few activities from this list like a costume contest, pumpkin carving, talent show and outdoor games to get everyone mingling. You could also pool your resources and hire some variety acts to give your block party a Halloween festival vibe.
31. Halloween Pinata
Photo: Robert MacMillan/Shutterstock.com
On the subject of trick or treating, give your party guests a sugar fix by hanging up a Halloween pinata stuffed to the brim with candies (be sure to use wrapped items). This is a wonderful outdoor activity but can be brought indoors if the weather is bad.
32. Pineapple Jack-O'-Lanterns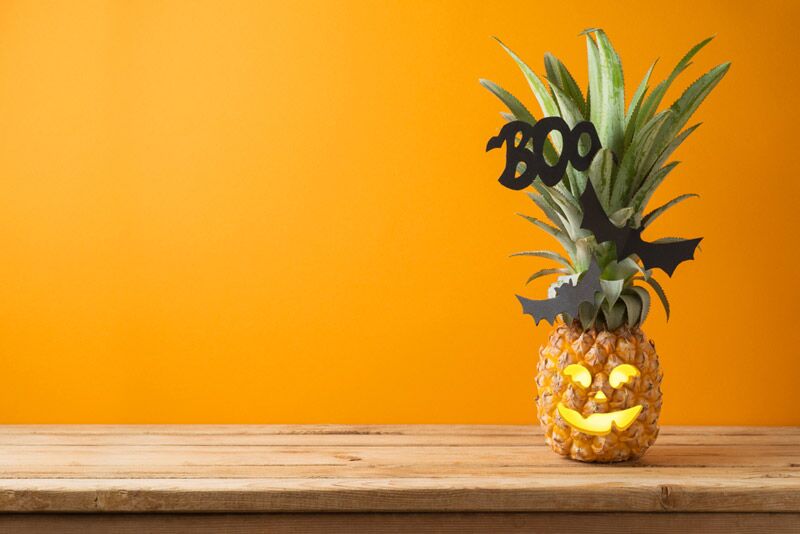 Photo: Maglara/Shutterstock.com
Here's an unexpected Halloween party decoration idea—substitute pineapples for pumpkins. This simple substitution will give your Halloween decor a whole other dimension. Alternatively, you could just include a few pineapple jack-o'-lanterns into the mix to add a little texture and humor to your displays. 
33. Spooky Halloween Party Decorations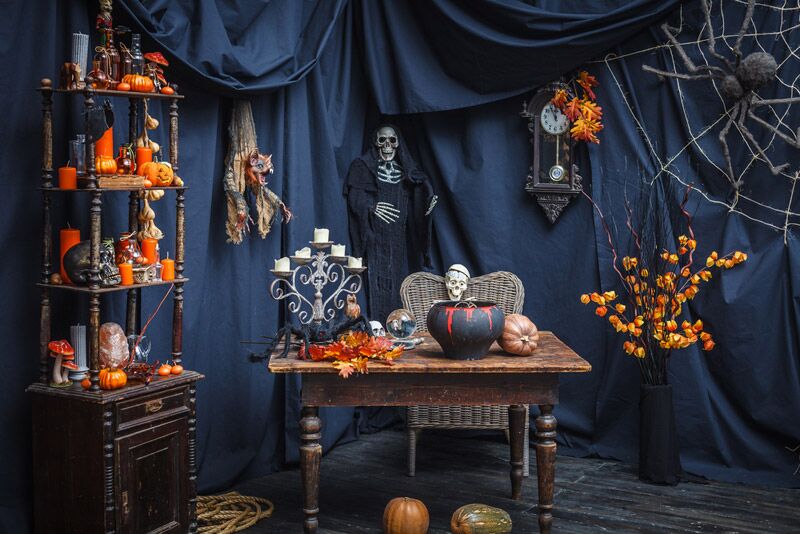 Photo: Logutenko/Shutterstock.com
Halloween decorations and vignettes can really set the mood for a successful party. Whether it's a decorated mantle, dazzling dessert display, large marquee letters spelling "BOO" or a ghostly scene, these decorations make for great conversation starters that will have your guests mixing and mingling without you having to do all the introductions.
34. Halloween Brunch

Photo: Elena Shashkina/Shutterstock.com
Stray from tradition and host your festivities during the day instead of after dark. Gather your gang for pumpkin spiced lattes, Halloween Ghost Pancakes, Spooky Spider Web Deviled Eggs, along with orange-hued mimosas and bloody marys.
35. Talent Show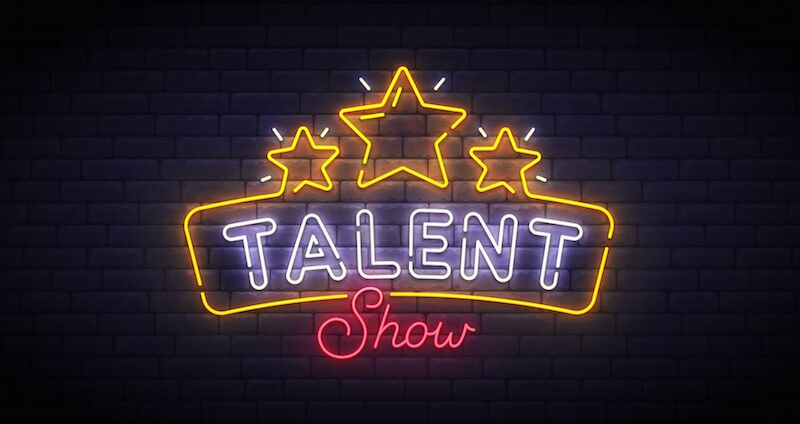 Photo: Mar1kOFF/Shutterstock.com
For all the America's Got Talent fans out there, put on your own AGT-style variety show. There are a couple of ways to go about this. Support local professional talent and hire different types of entertainers to perform for your crowd or invite your friends and family to show off their talent, sporting Halloween costumes, of course. The more variety, the better— a magician, comedian, acrobat, musician, dancers or even something weird and wonderful.
Halloween Party Themes
Amp up the spooky festivities even more with one of these killer Halloween party themes.
36. Vampires Vs. Werewolves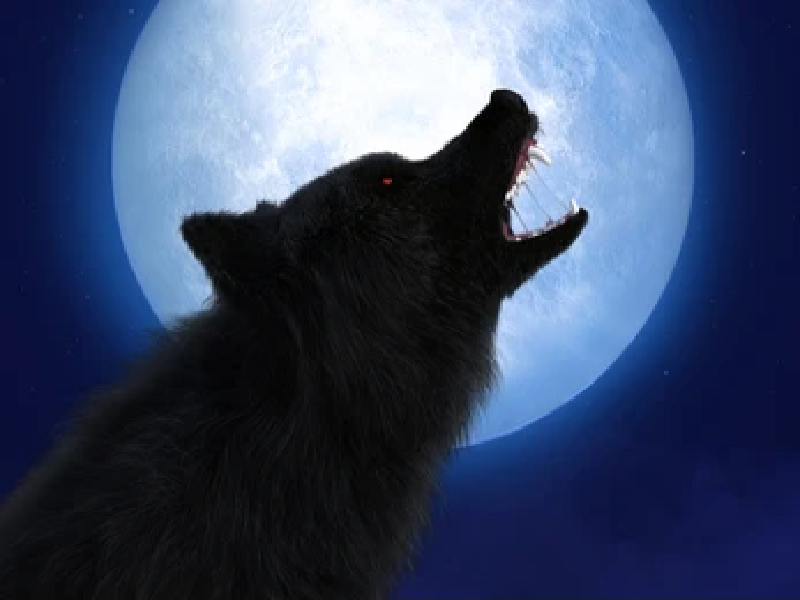 Photo: Sarah Holmlund/Shutterstock.com
Vampires and werewolves have been depicted as sworn enemies by hundreds of stories and folklore. The reasons behind this otherworldly feud are just as vast, whether it was an ancient curse or a love triangle that initially caused the tension. Whatever the reason, this undeniable divide in the supernatural world can be brought to life at your upcoming Halloween gathering!
Split the guest list into werewolves and vampires, and use the contrasting sides as teams to play competitive party games. How much better do charades sound as vampire vs. werewolf charades?
37. Rocky Horror Picture Show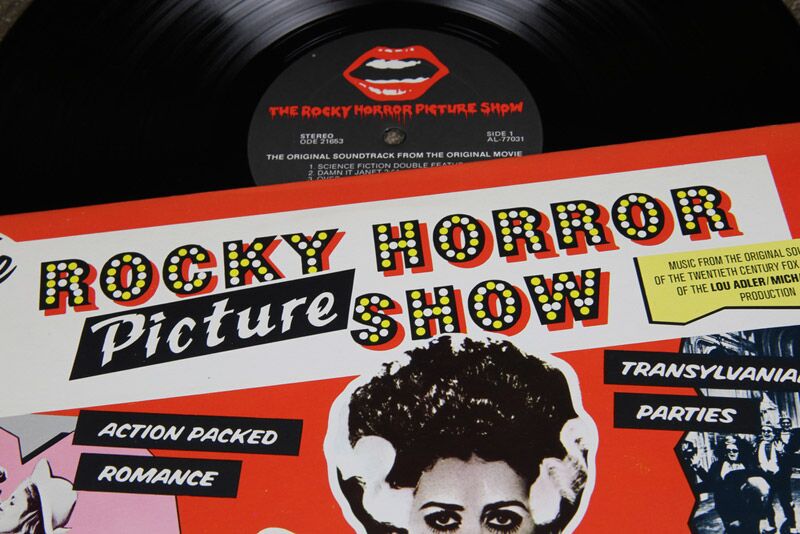 Photo by  Ralf Liebhold/Shutterstock.com 
Picture this: Red lipstick, stilettos, suspenders, singing, and dancing! If your close friends and family are fans of the cult classic, why not celebrate this iconic film and Halloween at the same time? Let's do the time warp again and use this Halloween party theme idea for an unforgettable time.
38. Harry Potter Theme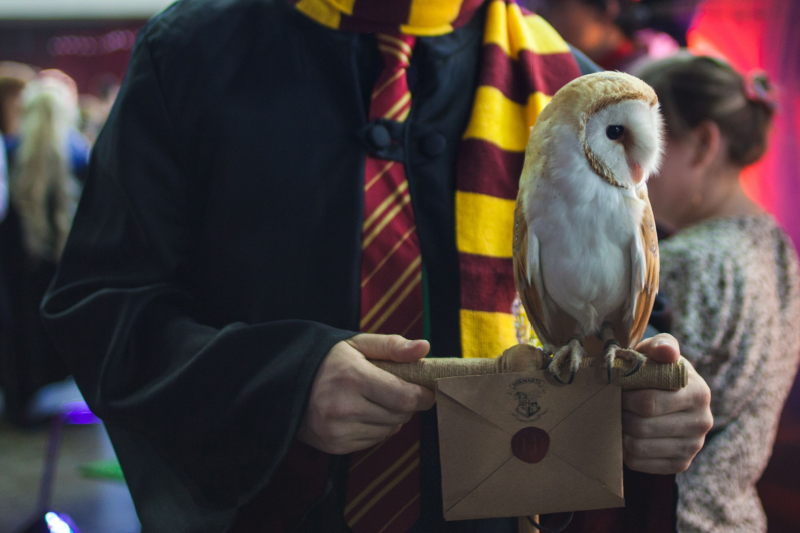 Photo: Trismegist san/Shutterstock.com
Harry Potter-themed anythings are always a blast for Potterheads of any age. Think sorting hat, a wand-making station, a "potions" (ahem, cocktails) table, and even a scavenger hunt for the precious golden snitch. Be sure to serve treats like Bertie Bott's Every Flavored Beans, Butterbeer, and hang house flags as decorations. As far as activities go, play a little Harry Potter trivia and watch one of the films together!
39. Halloween Masquerade Party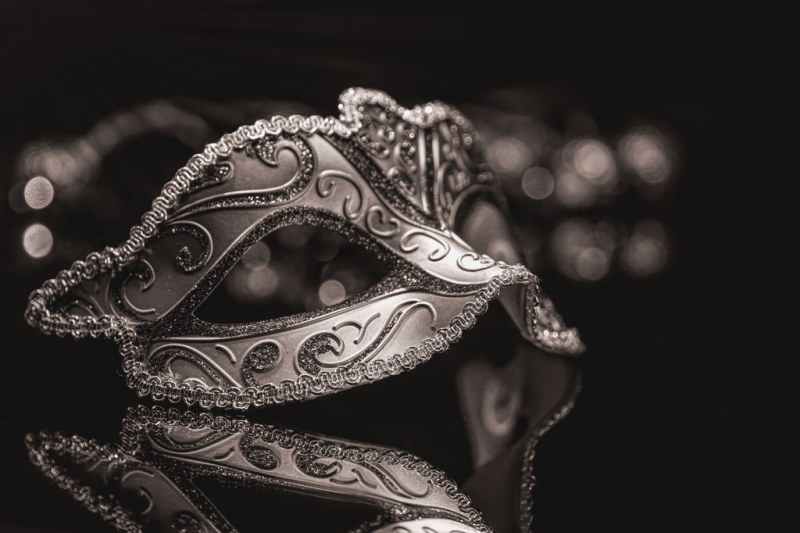 Photo: Sylvie Corriveau/Shutterstock.com
There's just something so classy and mysterious about a masquerade ball, isn't there? If you're planning on hosting a get-together this Halloween, try out a black tie masquerade theme. Party goers will have fun choosing a mask to fit their outfit or costume for an elevated and elegant Halloween soirée.
40. Superhero Reunion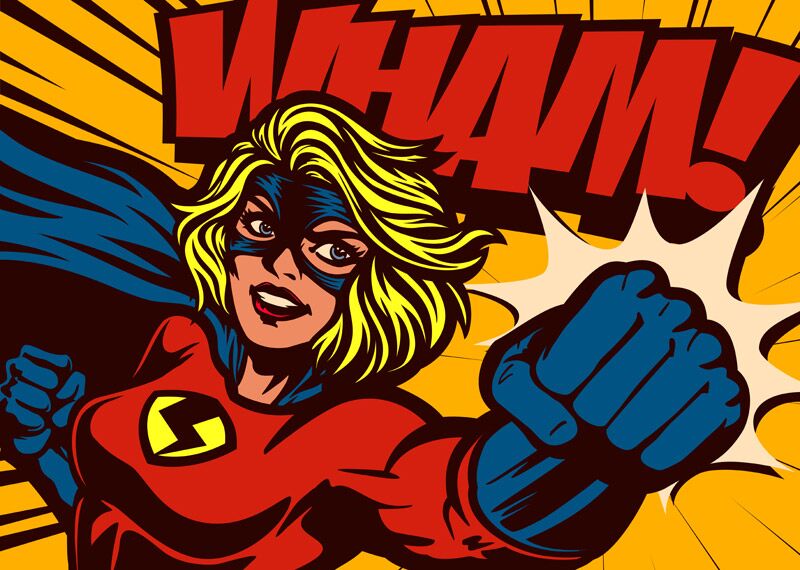 Photo: durantelallera

/Shutterstock.com
Superman? Harley Quinn? Wolverine? Whatever superhero universe tickles your fancy, choose your favorite and invite your friends to do the same. Bring the epic Marvel and DC worlds together for an unforgettable Halloween celebration.
41. Hollywood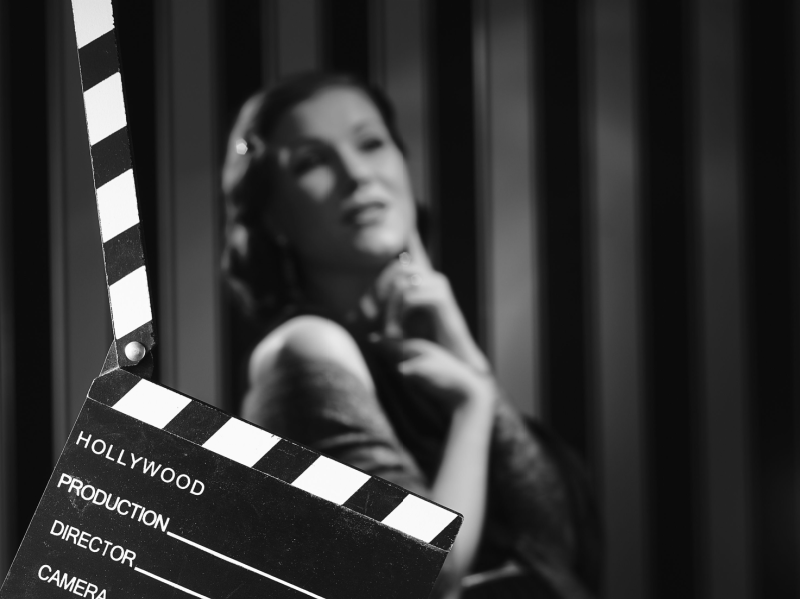 Photo: Jari Hindstroem/Shutterstock.com
For a Hollywood-themed Halloween get-together, encourage everyone to dress as their favorite celebrity from the different decades. Arrange an appearance from one by booking an impersonator that will definitely take this theme to the next level. Don't forget to decorate with a red carpet and golden stars, and hand out movie theater popcorn as a party snack.
42. Tormented '20s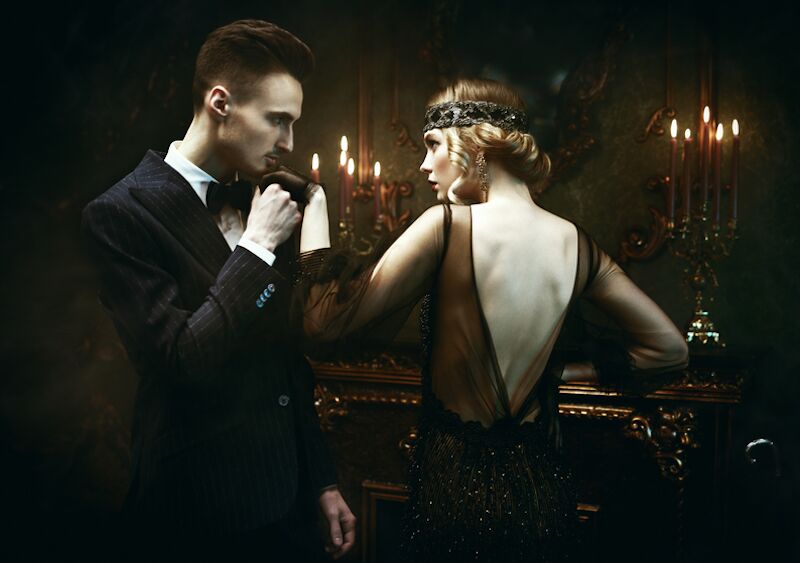 Photo: Kiselev Andrey Valerevich/Shutterstock.com
The 1920s were booming years steeped in luxury, affluence and prosperity. Let the prohibition era lend inspiration to a ghoulishly gilded soirée, where the ghosts of flappers and mobsters come back to haunt the 2020s. While everyone enjoys champagne, wine, hard liquor, and every kind of alcoholic beverage imaginable, play some iconic jazz tunes in the background in true Gatsby-esque fashion.
Bonus: Here's Everything You Need for a Great Gatsby-Themed Party.
43. Back to the Future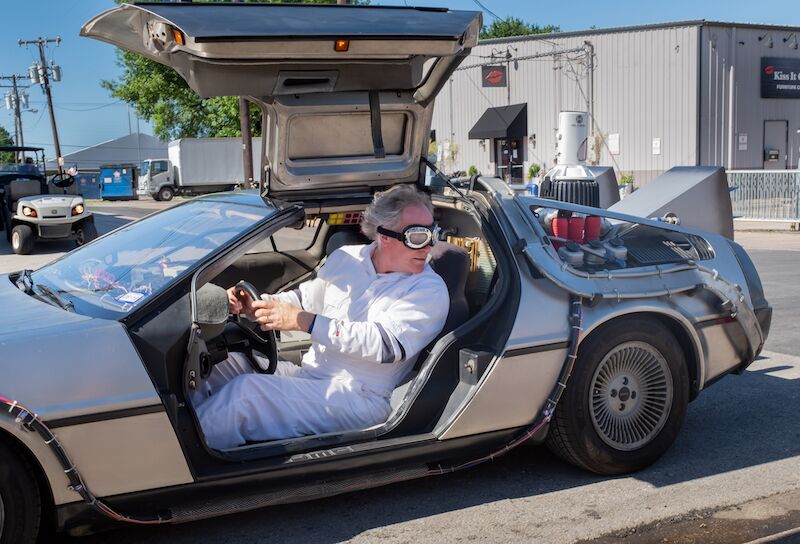 Photo: Valerie Johnson
/Shutterstock.com
Do you ever wish you could go back in time? With a party based on Back to the Future, you'll be transported to two different decades in just one night. Everyone can dress in either neon, leg warmers and large hair from the 1980s or poodle skirts, Peter Pan collar blouses and cardigans from the 1950s. To match both time periods that take place in the movie, you can alternate between playing '80s hits from Prince or The Smiths and '50s classics from Elvis or Frank Sinatra.
After all of the singing and dancing works up an appetite, pass out Marty McFly's diet staples of pizza and Diet Pepsi while watching the movie on TV. If you want to stick with the time-traveling theme, consider hiring a fortune teller or psychic to predict further into the future.
44. Candy Land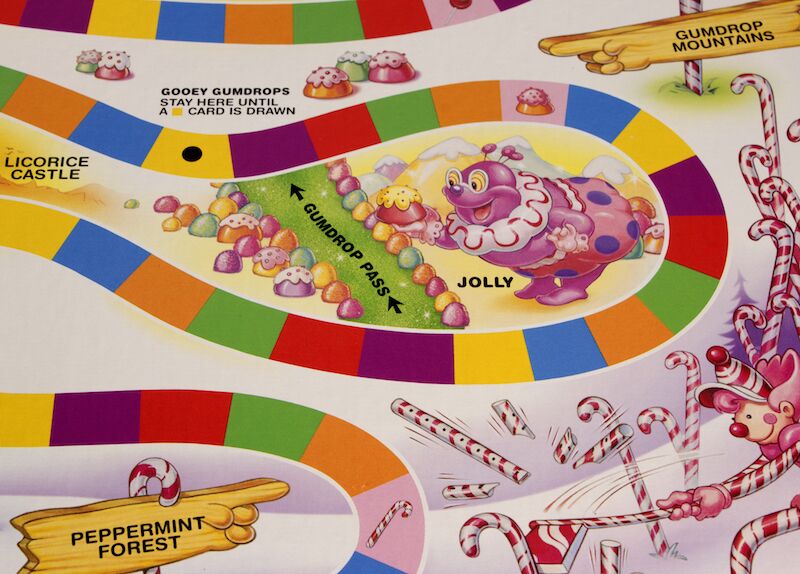 Photo: digitalreflections
/Shutterstock.com
Sure, the holiday is full of magic and mischief, but Halloween wouldn't be Halloween without overflowing bowls of sweets. Start the trick-or-treating festivities early by transforming your home into a real-life Candy Land.
Everyone can dress up as their favorite characters from the nostalgic board game, such as Gramma Nut or Queen Frostine, or their favorite candy, such as candy canes and peanut brittle. For more mouthwatering treats, fill jars with colorful lollipops, gumballs and gumdrops, which will also create a rainbow aesthetic. If you really want to drench your party in delectable decor, book a chocolate fountain, like this one.
45. The Apocalypse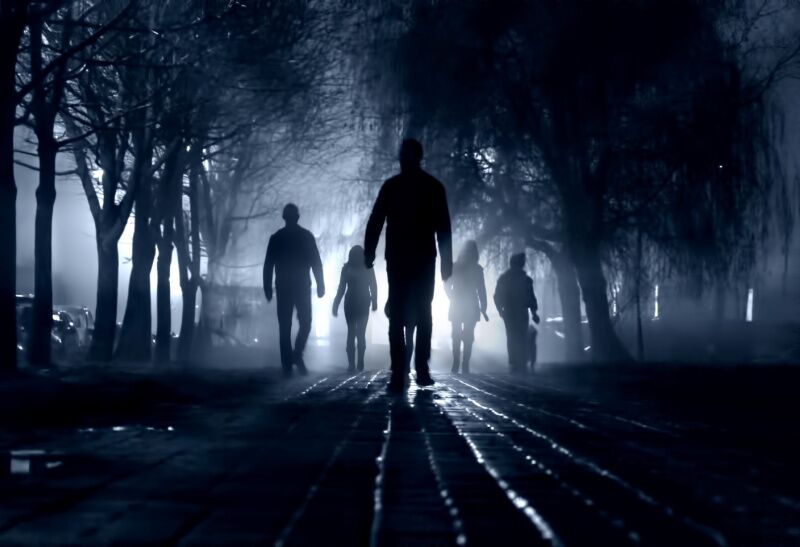 Photo: LedyX/Shutterstock.com
If you've got any irony-loving, dark-humored friends, host a small apocalypse party this Halloween. Gather under the guise of zombies, snacking on gross-out food like witch fingers or lychee eyeballs. Take inspiration from haunting shows like The Walking Dead and American Horror Story that will help capture the undead-themed event.
46. The 70s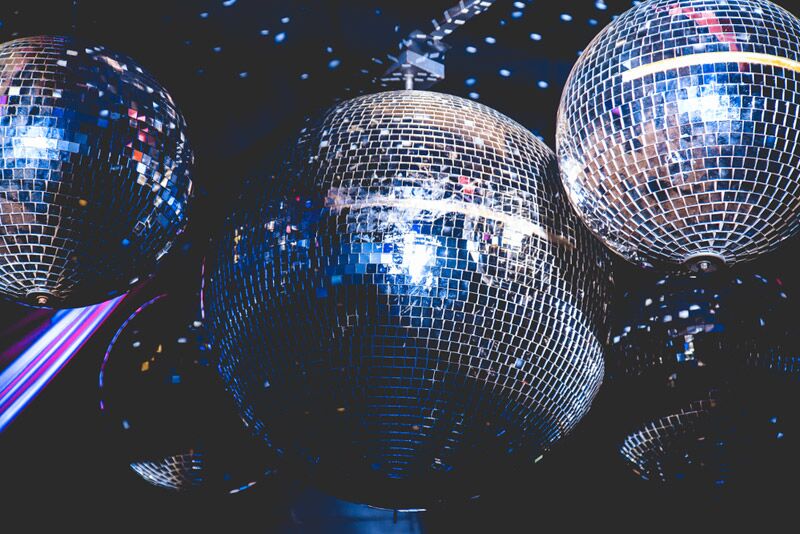 Photo: Lukaso82
/Shutterstock.com
Get that funky playlist ready and gear up for an evening of disco! Could there ever be a better way to spend Halloween than by dancing and mingling in your best bellbottoms? Hire a 70s band or a DJ to keep your guests groovin' all night long. Get more 1970s-themed inspiration and party ideas. 
47. Glow in the Dark Party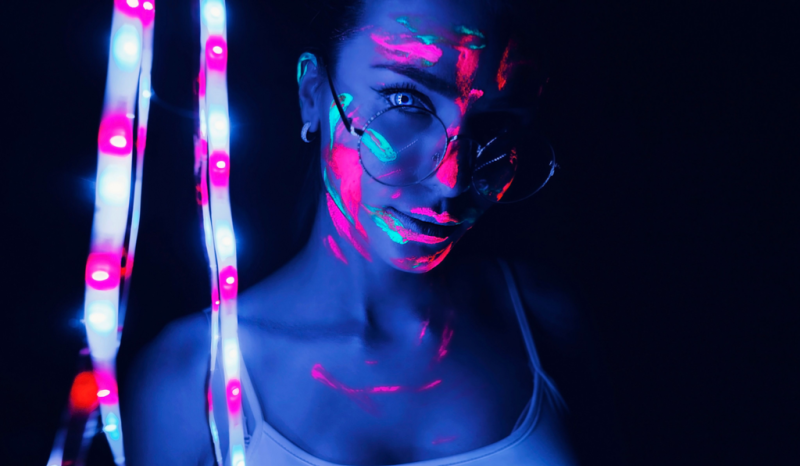 Photo: Maksym Veber/Shutterstock.com
Darkness is full of uncertainty; who knows what's out there? To recall the days when you couldn't get sleep without turning on a nightlight, throw a glow-in-the-dark party for your annual Halloween event. 
Produce an eerie mood with a pitch black setting by covering windows with black tarp for complete darkness. If this sounds too spooky, don't worry. Glow sticks and other glow accessories will function as nightlights and black lights will illuminate guests' neon or white attire.
48. Creepy Carnival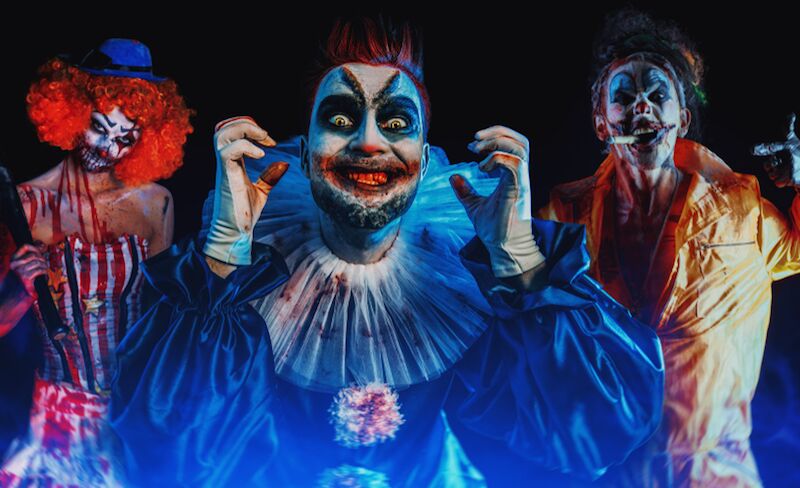 Photo: Kiselev Andrey Valerevich
/Shutterstock.com
To feel like you're watching the magic unfold during the greatest show on Earth, plan a circus-themed Halloween party with a spooky twist. You'll instantly be teleported to the stands of a circus tent with everyone dressed as clowns, acrobats, lions or mimes visiting from the afterlife, with a backdrop of balloons, streamers and banners.
For a Halloween treat, set up popcorn, candy bars, gumballs, cupcakes with rainbow sprinkles and even a cotton candy food truck. To break up the sugar overload, throw in a bowl of peanuts or warm up some hotdogs. The party will also be full of tricks if you hire contortionists who twist and turn their bodies in almost unnatural, unimaginable ways. If you're planning an outdoor Halloween party, rent carnival rides for more festive fun.
49. Nightmare Before Christmas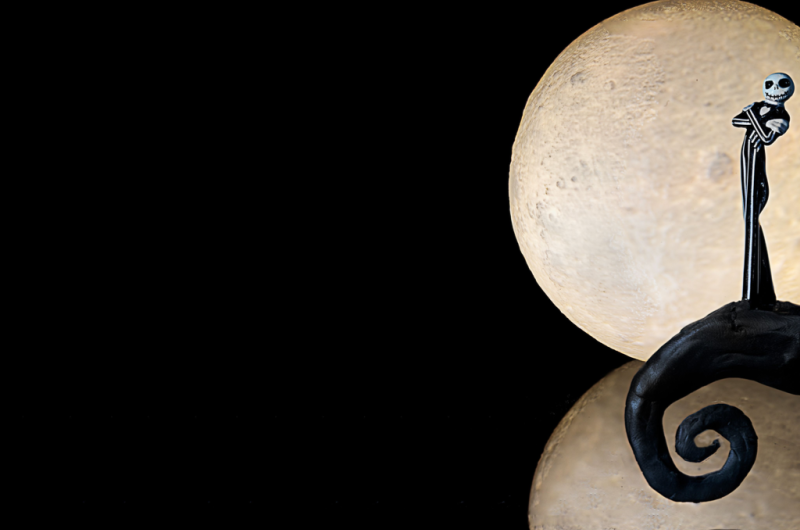 Photo: Sudipta Mandal/Shutterstock.com
An ongoing debate; is Nightmare Before Christmas more for Halloween or Christmas? The answer is both. Using Tim Burton's film as a party theme is a perfect way to incorporate both holidays into one epic Oogie Boogie bash that Jack and Sally would want to attend. 
To pull off this theme, fill your space with spider webs, tombstones, and other party decorations that might be seen in Halloween Town. Serve disgustingly delicious movie treats including Halloween candy canes, and listen to the film's spooky soundtrack.
50. Monster Mash Dance Party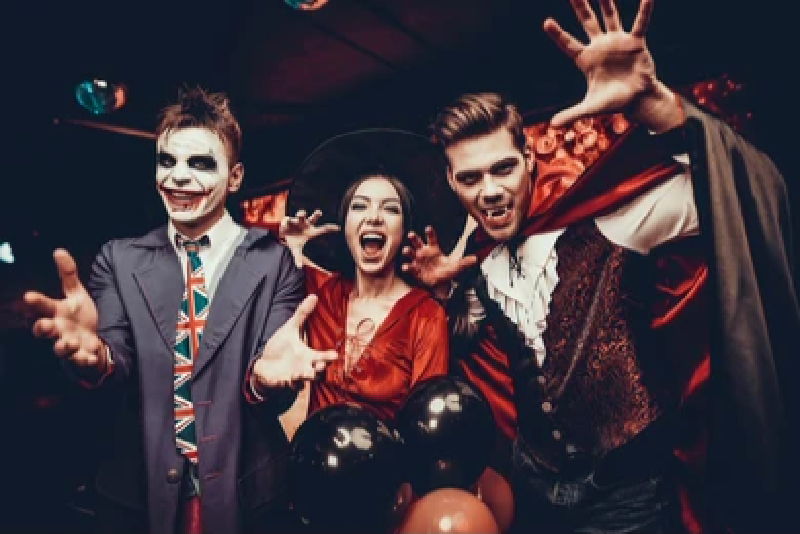 Photo: VGstock/Shutterstock.com
Keep this year's Halloween party simple; jack-o'-lanterns, Halloween decorations, and lots of dancing. Book a live band to perform for a fang-tastic monster mash dance party that will get everyone moving and grooving. Ask what's in their repertoire or request a few songs from our spooky Halloween party playlist.
51. Maleficent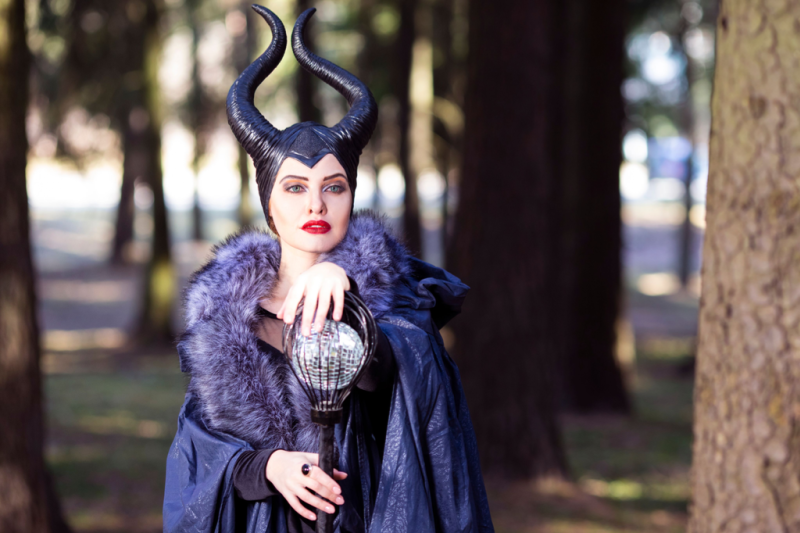 Photo: Dmitry Morgan/Shutterstock.com
Disney's Maleficent is dark, creepy, and a less scary option for an upcoming Halloween party. This Sleeping Beauty-inspired fairytale is centered around an evil fairy, magical forest, and a curse that can only be broken by true love's kiss. Host this event in an outdoor area, decorate the space with dark shades of purple, green and black, and have guests dress like the enchanting characters.
52. Pumpkin Spice and Everything Nice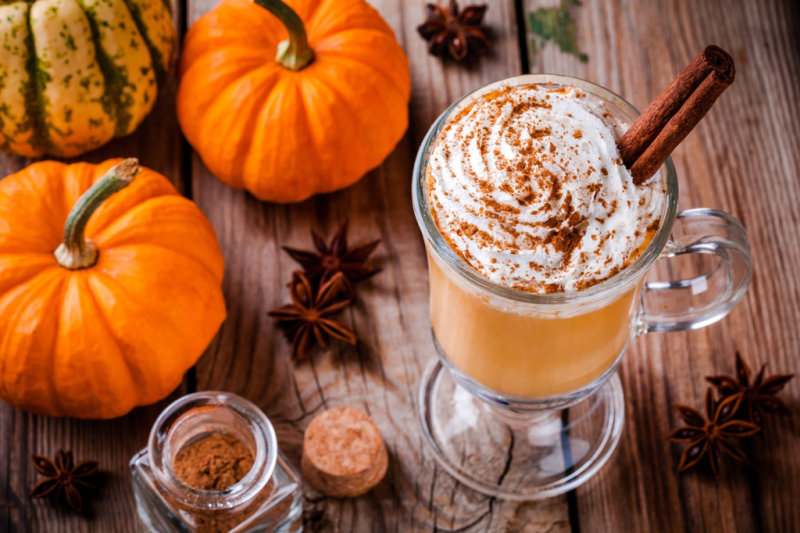 Photo: nblx/Shutterstock.com
If you'd rather have treats than tricks this Halloween, pumpkin spice is not only a festive fall flavor, but can easily be turned into a unique Halloween party theme. First things first, serve pumpkin spice everything. Whip up pumpkin spice espresso martinis, pumpkin cream puffs, and pumpkin spice cupcakes for a nice and sweet celebration. Decorate your space with shades of orange, fall leaves, and plenty of pumpkins to pump up this theme.
53. Pirates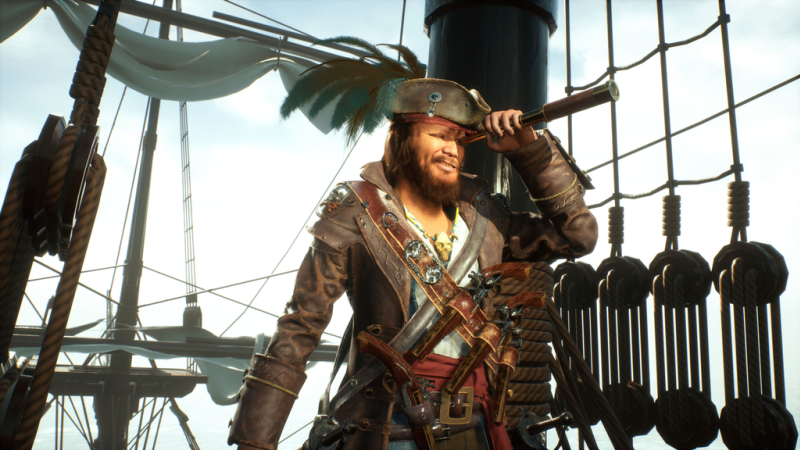 Photo: Design Projects/Shutterstock.com
This swashbuckling theme works for any type of celebration; lively party, themed dinner, you name it. Incorporate dark lighting throughout the venue, treasure chests filled with gold (maybe some candy), and use skulls and skeletons to enhance the creepy feel. Elevate the ocean experience even more by inviting a few extra maties to interact with party guests. Book costumed characters to mingle and get everyone talking in pirate lingo.
54. Hocus Pocus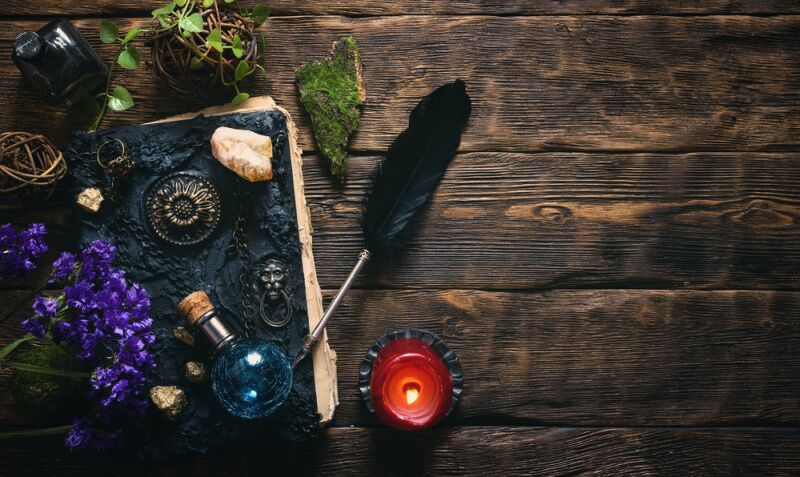 Photo: n_defender/Shutterstock.com
You can never go wrong with witches for Halloween, especially Salem's favorites—the Sanderson Sisters! With a movie-inspired venue, bewitching entertainment, and festive food and drinks, this Hocus Pocus party theme is sure to be a hit. Just make sure no one lights the black flame candle!
55. Euphoria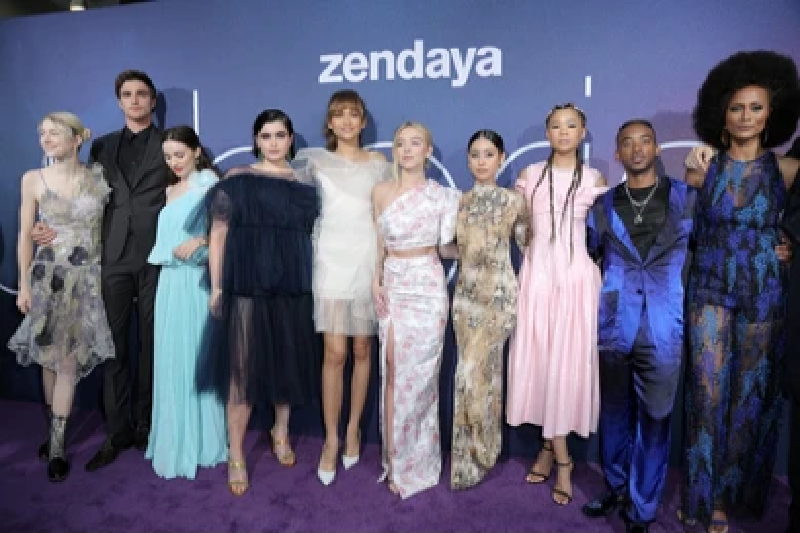 Photo: Kathy Hutchins/Shutterstock.com
The HBO hit television show guarantees a one-of-a-kind Halloween party theme. The characters' iconic styles and vibrant makeup looks are easy to copy, recreating your own Euphoria themed party. Guests can dress like their favorite students at East Highland High School, or even take inspiration from the Halloween party in season one. Replicate the characters' costumes including Jules as an angel, Nate as a prisoner, or Lexi as Bob Ross.
56. Day of the Dead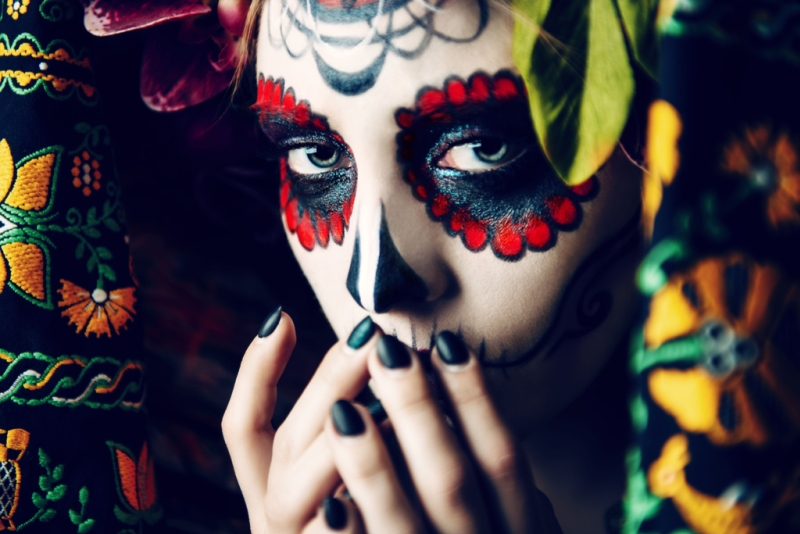 Photo: Kiselev Andrey Valerevich/Shutterstock.com
Dia de Los Muertos aka Day of the Dead is celebrated the days following Halloween, but can easily be used for holiday party inspiration. To honor members of the deceased, typical Dia de Los Muertos aesthetics feature vibrant sugar skulls, floral arrangements, and traditional Mexican cuisine. Book festive entertainment including a mariachi band, face painters, or a Latin DJ for this Halloween party theme that will help keep the party going, even after October 31st.
Halloween Entertainment Booking Tips:
Find more Halloween entertainment and party ideas on The Bash.
Lauren Miolene and Brittany Barber contributed to the reporting of this article.