36 Trendy Summer Party Ideas for 2023
These easy ideas are sure to kick it up a notch this year.
Let the party planning for summer 2023 commence! Between holidays, milestone events, birthday parties, and other get-togethers, there is always a reason to celebrate with friends and family over the summer. Plan a special get-together that isn't for Memorial Day or the 4th of July with these trendy summer party ideas that are sure to be Instagram-worthy.
Keeping up with the latest trends is a full time job, and that's why we're here to help. Make this year's festivities and dinner parties extra special by incorporating fun decor, new food crazes, summer party themes, and unique entertainment ideas to match.
Here are 36 trendy and fun summer party ideas:
Margaritaville Party Theme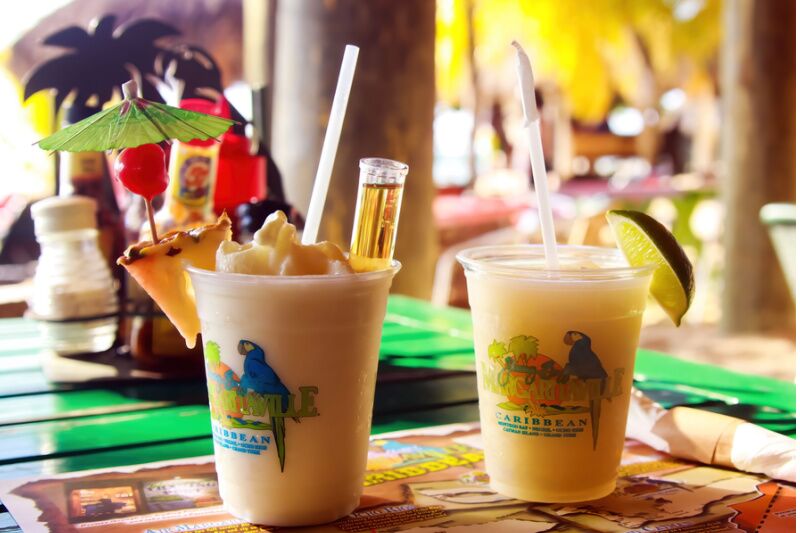 Photo: Ralf Liebhold/shutterstock.com
You heard it from Jimmy Buffett first; it's 5 o'clock somewhere. Bring the island vibes directly to your backyard this summer with the ultimate Margaritaville themed party. To get started, you'll obviously need live music and maybe even karaoke to set the tone and play Jimmy's classic hits.
Serve Margaritaville inspired food and drinks including tropical cocktails and mocktails, cheeseburgers in paradise, and crispy coconut shrimp. In addition to all the island decor, you're definitely going to want to set up a tiki bar to serve up endless frozen margaritas.
Margaritaville Theme Party Ideas
Cowboy Caviar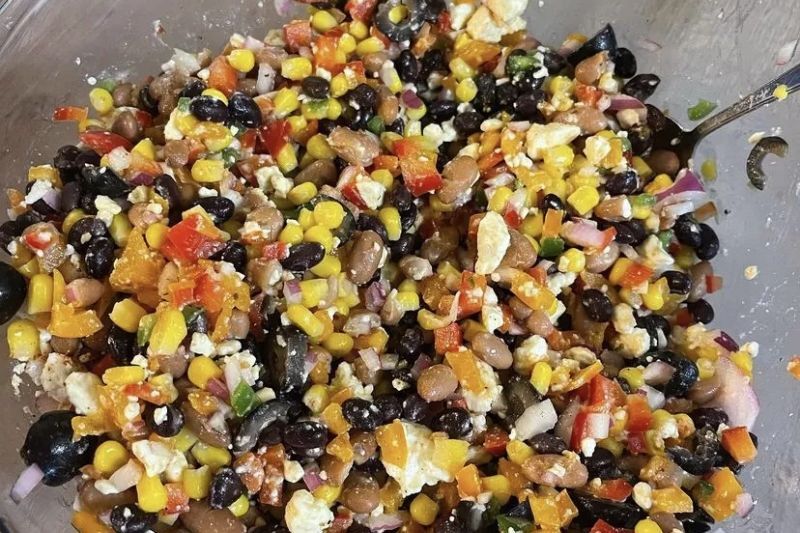 You might've tried this zesty dip from Trader Joes that uses corn, black beans, and pepper, but Bria (@brialem) on TikTok has put her own spin on this southern favorite. The content creator adds bold and fresh flavors including feta cheese, mango, and her homemade lime dressing to recreate this Texas style caviar.
Impress guests with the latest internet fads by whipping up this simple and refreshing recipe for an upcoming party. Watch Bria's viral video or get the recipe here.
Lawn Twister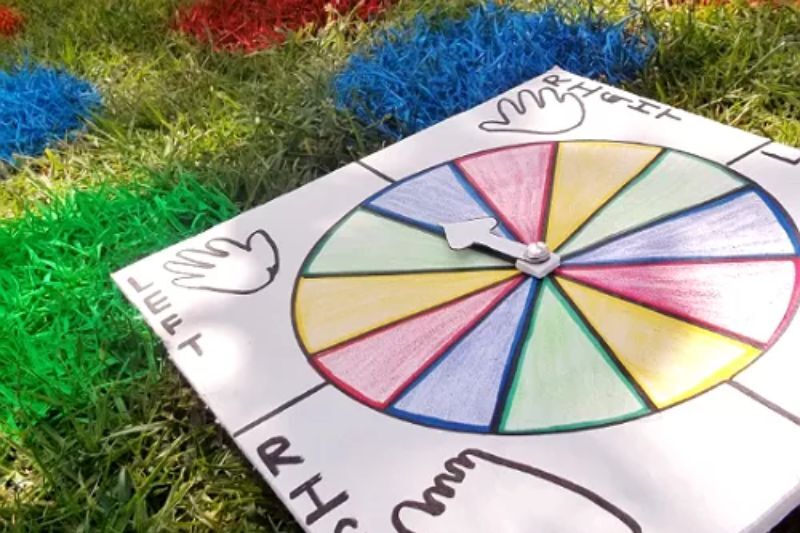 Twister is one of the most beloved games for people of all ages but gets repetitive quickly. Incorporate this party classic and add a little twist (see what we did there?) during your outdoor party by recreating a giant Twister board.
All you need for this DIY game is different colored spray paint, a circle stencil, and materials to measure and align the spots accordingly. Break out the Twister spinner and prepare to play this larger than life game. Visit Momma Told Me Blog to create your own version.
Neon Sign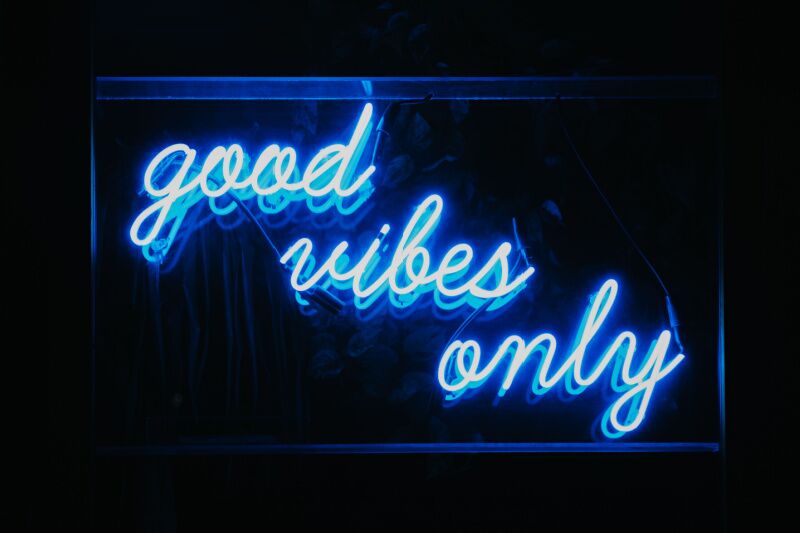 Photo:AlenaVeasey/shutterstock.com
Almost every event, trendy store, or modern coffee shop displays some sort of neon sign. Who can resist posing in front of one for an Instagram worthy photo opportunity? Etsy has customizable neon signs available to put your name in lights, literally. 
Select your last name, favorite saying, or summer word to showcase during your upcoming party. Shop custom neon signs here for your perfect summer party display.
Live Band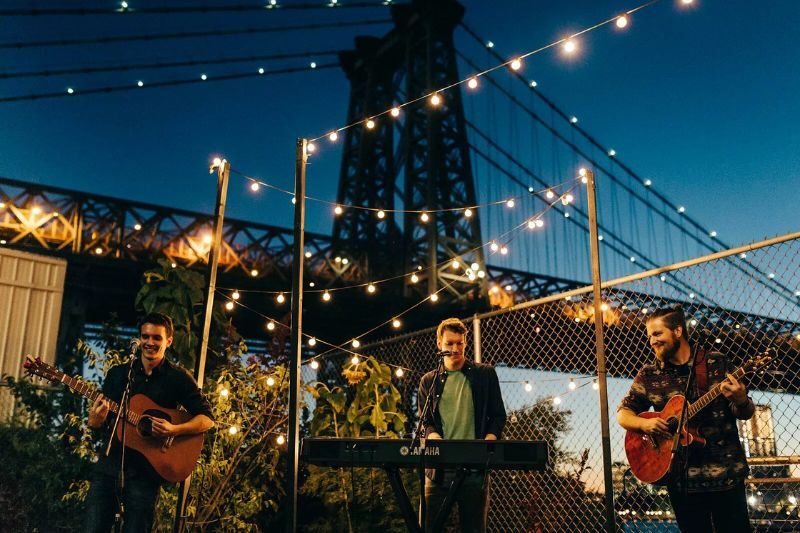 Photo: Cold Weather Company
Live music, especially in the summertime, is extra special. Booking a live band is a go-to entertainment option that you can never go wrong with. If you're throwing a party with a space for a live band, the possibilities are endless. Here are some of the top categories of local live bands available for a summer party:
Cover band

Caribbean band

Top 40 band

Country band

Acoustic band

Classic rock band
Memorial Day Party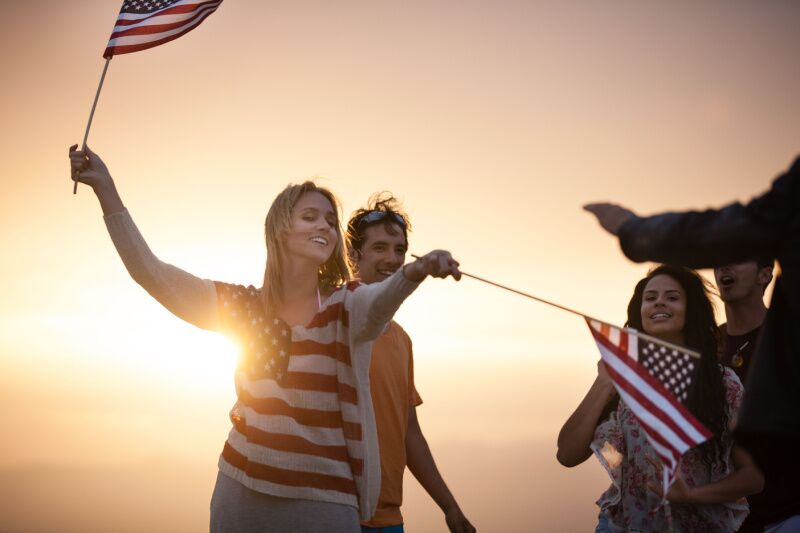 Photo: Deborah Kolb/shutterstock.com
Memorial Day is the unofficial start to summer and will set the tone for the rest of the season. Of course you can always host a traditional BBQ, but our ideas are sure to make your celebration the best one on the block. Bring the spirit of America to your party with a festive Americana band that will play all of the country's favorite tunes.
Consider booking a magician or face painter to keep the little ones occupied, and you're going to want to decorate your space with red, white, and blue everything. Find the ultimate Memorial Day party planning guide here on The Bash.
Coastal Grandmother Themed Party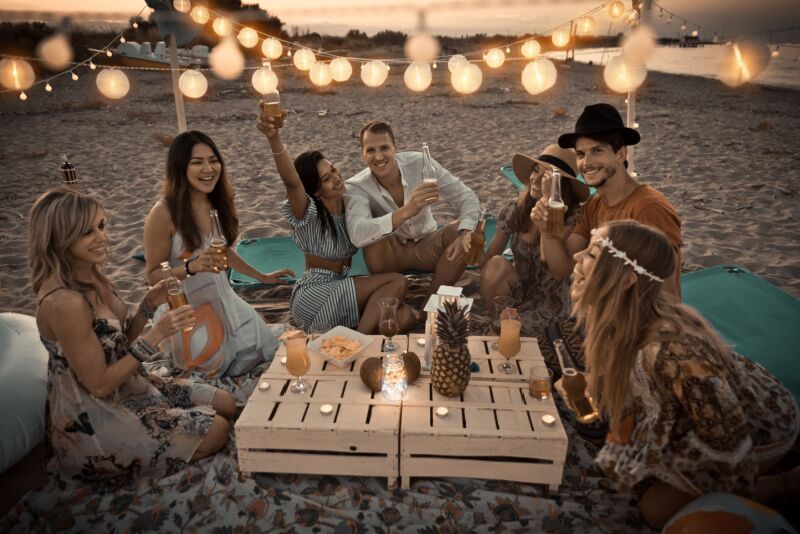 Photo: oneinchpunch/shutterstock.com
A coastal grandmother aesthetic is "in" for the summer. The term was coined by TikTok content creator, @lexnicoleta, stating it's all things beachy-chic vibes. And no, you don't need to be a grandmother to celebrate with a coastal grandmother style party.
Stay up to date with the latest trends by turning this lifestyle into a theme ideal for a garden party or beach party. Use a blue and white color scheme, beachy decor with fresh flowers, and of course serve an Ina Garten recipe to pull it all together. 
To complete the coastal grandmother vibe, play our coastal grandmother Spotify playlist for the finishing touches.
Espresso Martinis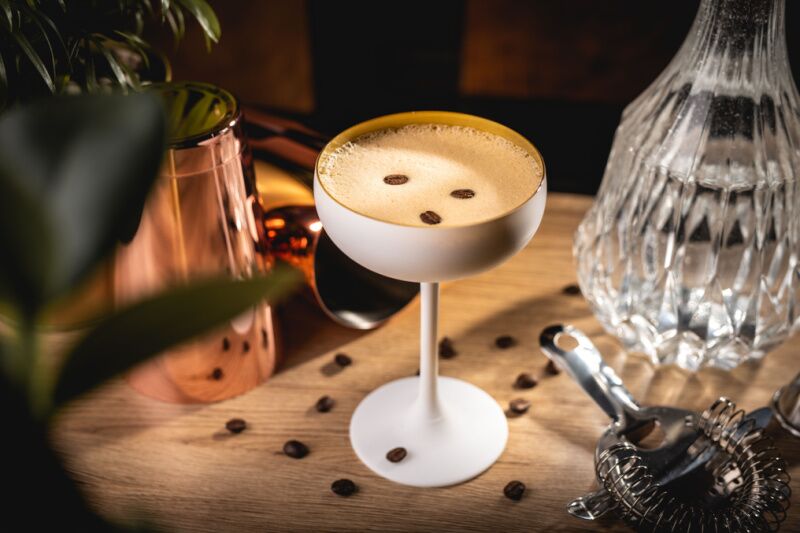 Photo: robertbertold/shutterstock.com
This isn't your typical after dinner drink, espresso martinis have been dubbed as one of the most popular cocktails on social media this summer. Using vodka, Kahlua or Baileys, and of course, espresso, you can get the full recipe from Take Two Eggs to create your own. 
Incorporate this delicious cocktail into your summer party by mixing them up for guests or booking a bartender to serve.
The Parent Trap Theme Party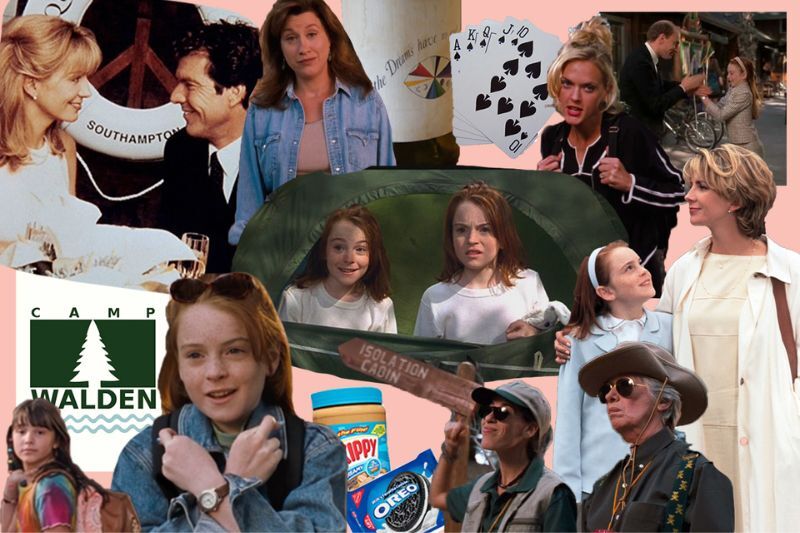 Photo: Hey Alma
We can probably all agree that we've wanted to spend a summer at Camp Walden, just like Lindsay Lohan in The Parent Trap. Bring the summer camp aesthetic to your party this summer with plenty of bonfires, tie-dye activities, and maybe fencing if you're feeling adventerous. If summer camp isn't your scene, channel Meredith Blake by including a wine tasting and a few rounds of poker at your Parent Trap themed party.
Sunscreen and Bug Spray Station
Having fun in the sun is one of the best parts of summer, but getting sunburnt or bug bites is probably one of the worst. Prevent either of these from happening by setting up sunscreen and bug spray stations throughout your summer party. You can be as creative or minimalistic as you want, but either way, this is definitely going to be appreciated by guests.
4th of July Party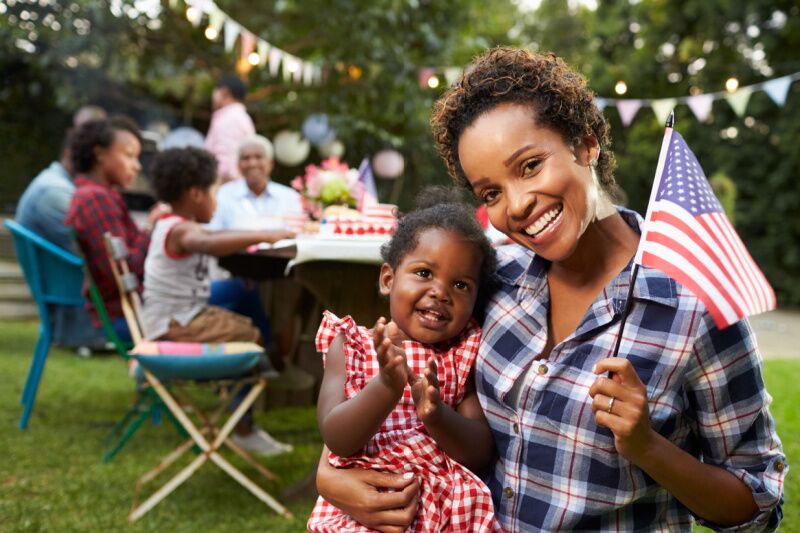 Photo: Monkey Business Images/shutterstock.com
What's summer without a quintessential 4th of July party? A day in the sun, patriotic food and drinks, and ending the festivities with fireworks sounds like the perfect time to us. Salute the red, white, and blue with a performance by a country band, setting up water games for the kiddos, and hanging Americana inspired decor throughout your space.
Glow Mini Golf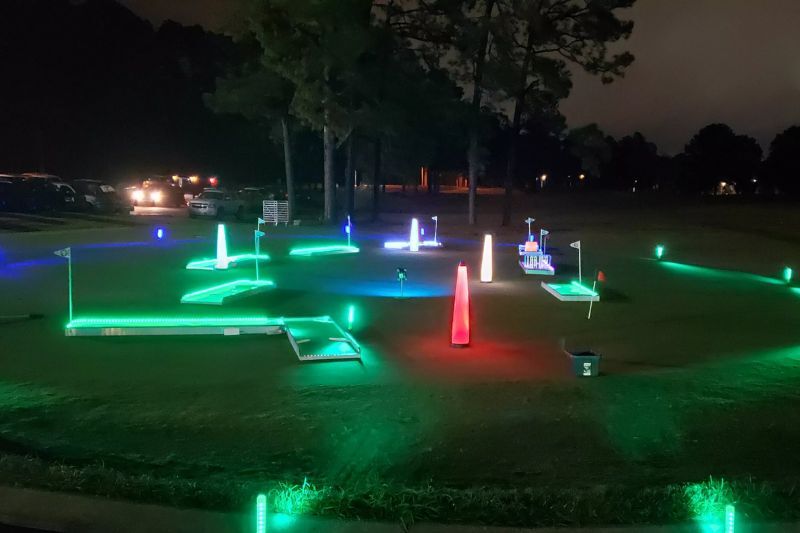 Photo: Glow Vibe Mobile Mini Golf
Bring the 18 hole fun directly to your next summer party! Find local vendors that offer mobile mini golf courses, putters, golf balls, and more. If your party is going later into the evening, a glow mini golf course will light up the night.
Wine & Popsicles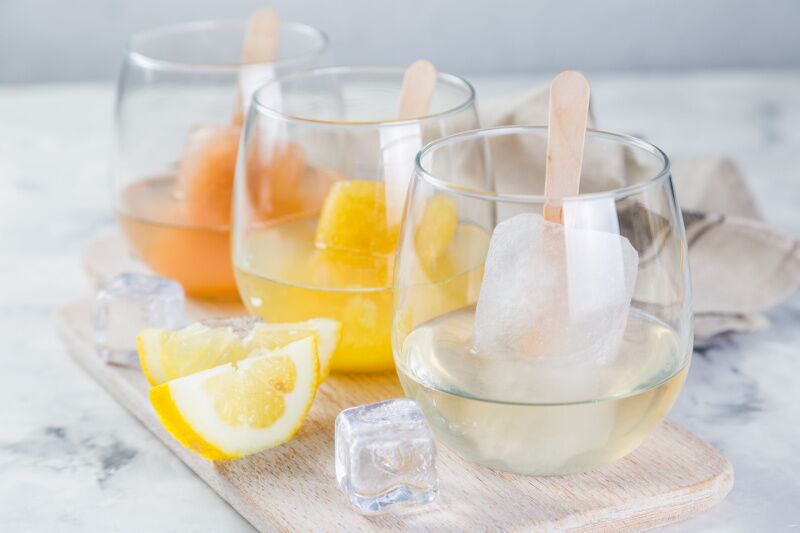 Photo: Oleksandra Naumenko/shutterstock.com
This is probably the easiest and most delicious cocktail you're ever going to make. All you need is your favorite wine and a box of ice pops—that's it! Here are 8 Unexpectedly Delicious Wine and Popsicle Pairings that will keep you cool and refreshed this summer.
If you don't have wine glasses big enough, you can always serve these in mason jars.
Pro Tip: For patriotic holidays like the 4th of July, you can use red, white, and blue rocket pops in white or sparkling wine.
Henna Artist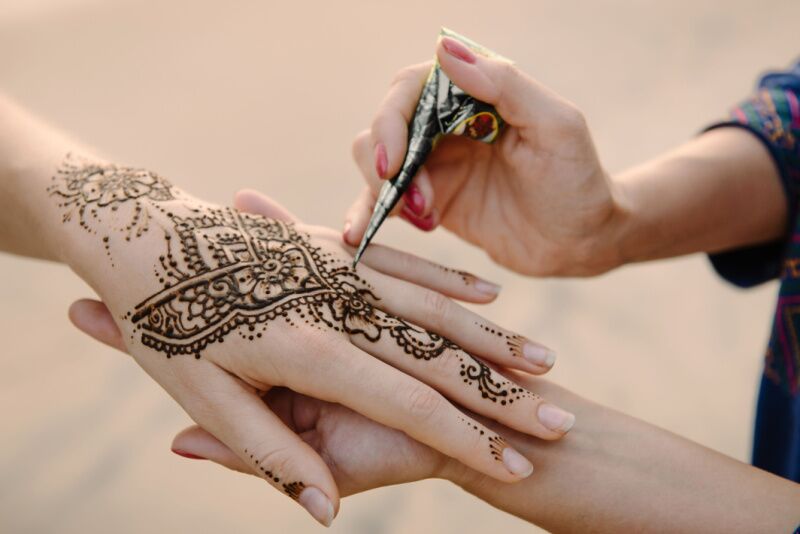 Photo: Nina Lishchuk/shutterstock.com
Henna is an intricate art typically applied to the feet and hands used to celebrate special occasions. Make your summer event even more memorable by allowing guests the opportunity to take part in this tradition with their own temporary tattoos. 
DIY Pizza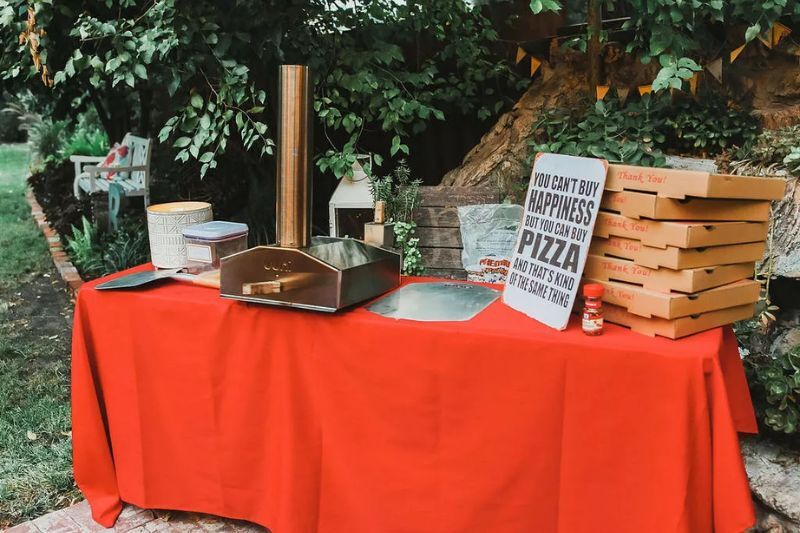 Ordering pizza from your favorite restaurant and having a pizza party is a guaranteed good time, but it's much more enjoyable to make it yourself. Make or buy individual pizza crusts for guests to dress up their own and bake in a pizza oven, kitchen oven, or on the grill. 
Use traditional pizzeria colors to decorate, include a variety of toppings, and have pizza boxes ready for leftovers.
Pool Party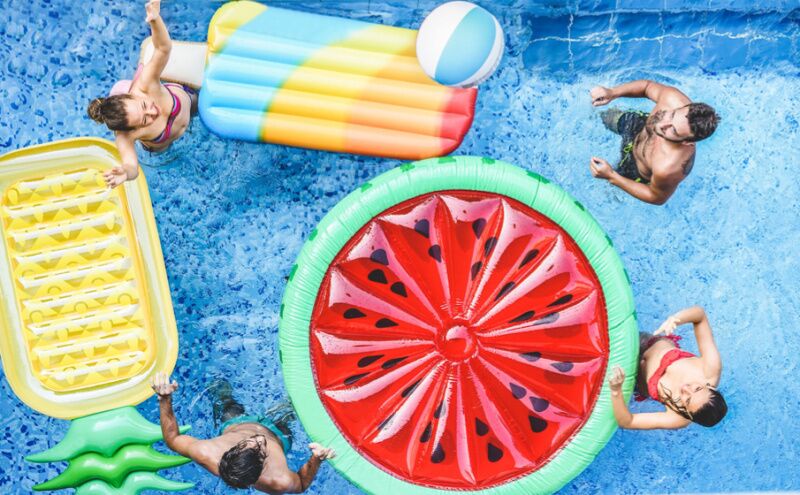 Photo: DisobeyArt/shutterstock.com
You can never go wrong with a classic pool party on a hot summer day. Whether you plan this event weeks in advance or throw it together the morning of, guests will love to lounge on funky pool floats, eat hot dogs and hamburgers from the grill, and sip on refreshing drinks. Play our awesome playlist of the top summer party songs, choose an unforgettable theme, and get ready to celebrate the summer.
Bounce House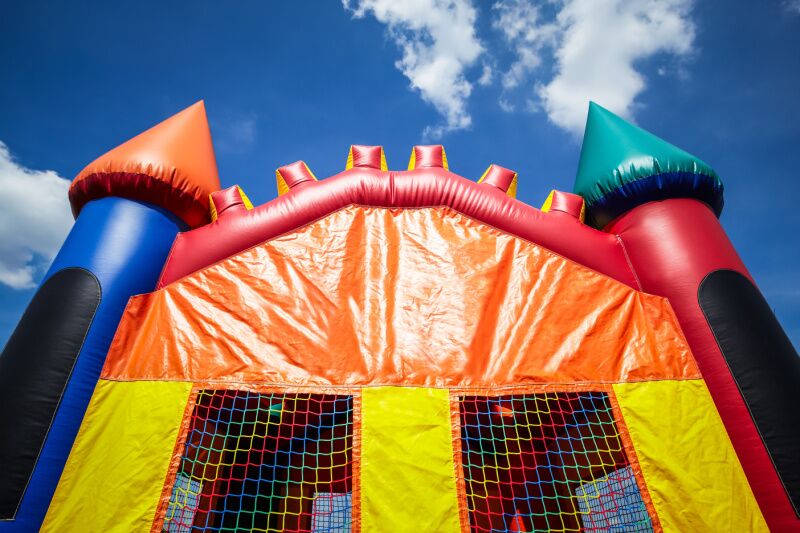 Photo: Paul Velgos/shutterstock.com
Bounce houses are known to add excitement to any party or event. They are perfect for all ages and are sure to be a hit with guests. This summer, switch things up with an inflatable obstacle course, water slide, or even an inflatable screen for an outdoor movie night.
Dip Night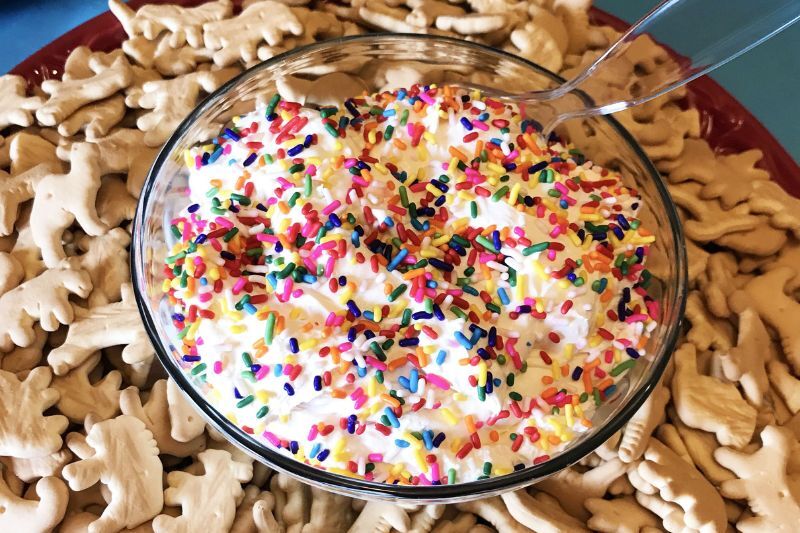 Photo: Jenny's Photos/shutterstock.com
No one likes getting stuck on kitchen duty during a party, and that's why dip night is an ideal alternative to a summer party. Hosting this finger food themed meal is extremely simple—each guest brings their favorite dip for others to enjoy. For inspiration, try your hand at whipping up buffalo chicken dip, spinach artichoke dip, or Dunkaroo dip.
Beach Ball Arch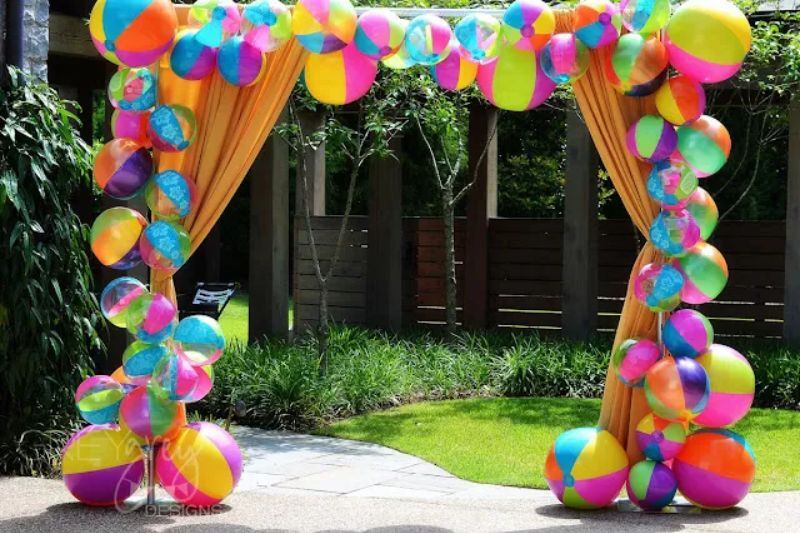 Party decor with classic summer materials is a win-win. During the summer, you can easily find beach balls at the store, which gives you an excellent opportunity to recreate this adorable arch made by GreyGrey Designs. Using a large pipe, drapes, and dozens of beach balls, you can customize the colors to match your unique theme.
S'mores Station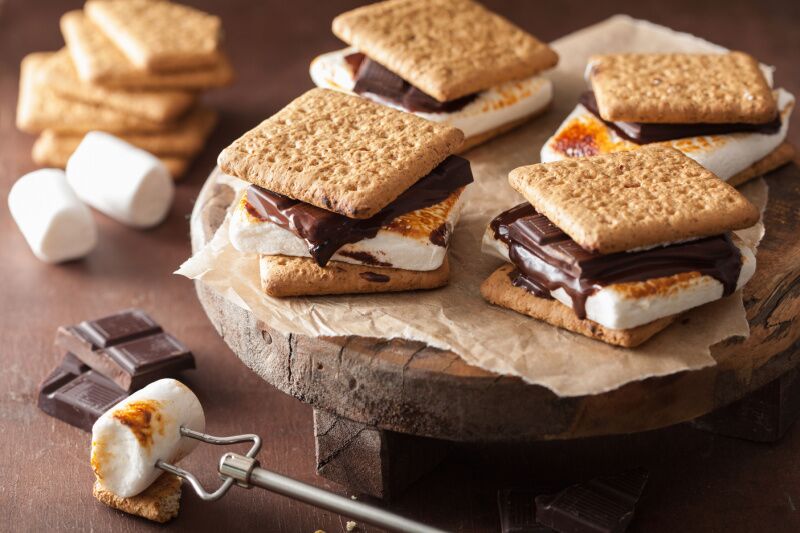 Photo: Olga Miltsova/shutterstock.com
Every summer party needs s'mores, we don't make the rules. Set up a fire pit, and have a table with different flavors of graham crackers, marshmallows, and chocolate candy for guests to assemble their own. Instead of plain chocolate, elevate your campfire treat with a Reese's Peanut Butter Cup, York Peppermint Patty, or even Butterfinger for a delicious dessert.
Slip and Slide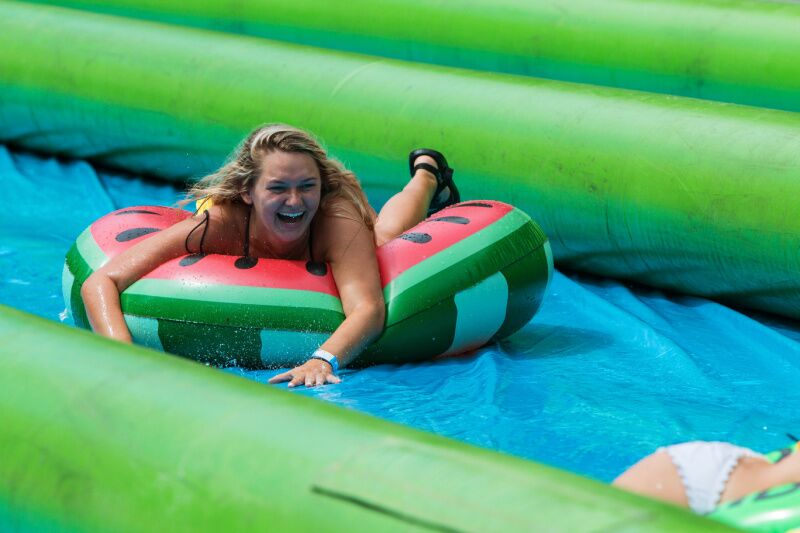 Photo: BluIz60/shutterstock.com
Looking to take your slip and slide to the next level? While you can always lay out a tarp with dish soap and water, try incorporating foam or paint for an exciting twist. For inspiration, check out Coffee and Confetti Mom's giant rainbow slip and slide.
Water Balloon Pinatas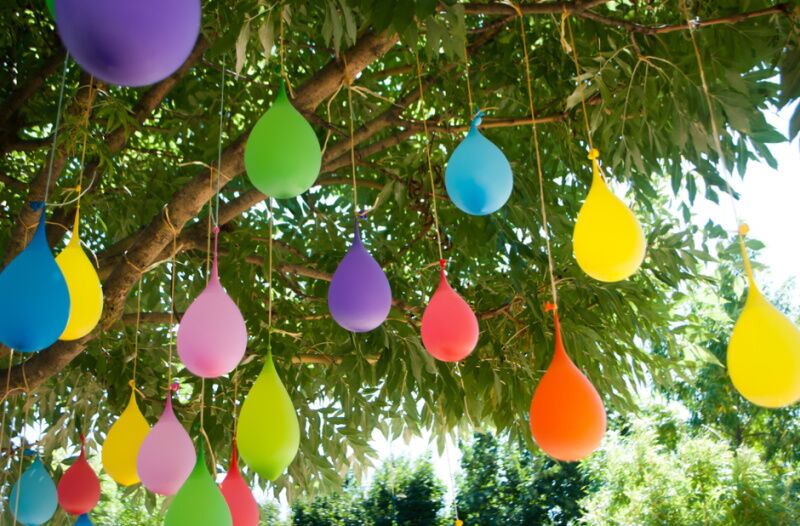 Photo: Valerii Gomeniuk/shutterstock.com

Water balloon fights are a classic on a hot summer day, but the mess they create can be a pain to clean up. Keep the aftermath contained by using water balloon pinatas instead! Hang up overfilled water balloons and have guests take turns hitting them with a stick or plastic bat to keep everyone entertained and cool. 
For more information on this party activity, visit Scrappy Happy Heather. 
Air Fryer Pasta Chips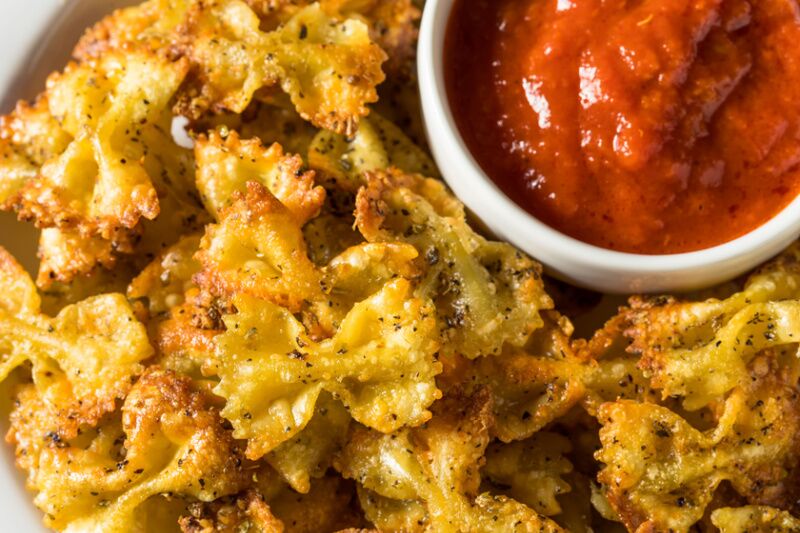 Photo: Brent Hofacker/shutterstock.com

You've probably attended hundreds of parties that serve chips and guacamole as an appetizer. Although a delectable party staple, it gets repetitive very quickly. Swap this party classic with a trendier "chip and dip" option using pasta. 
Boil pasta until al dente, season to your liking, and then pour into the air fryer to bake until crunchy. This delicious snack dipped in marinara or pesto sauce is a unique appetizer for a summer party. Visit Eating Bird Food for the full recipe.
Friends Themed Party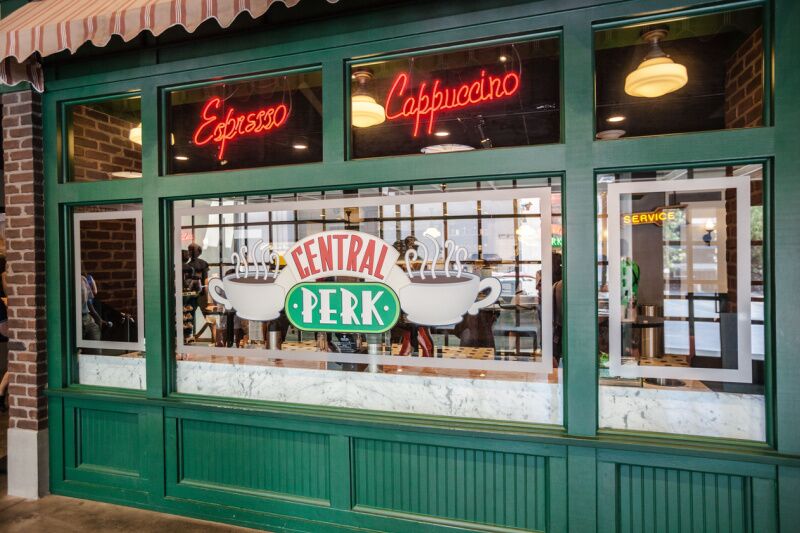 Photo: Krzysztof Stefaniak/shutterstock.com
It's the one where you host a summer party! With over 230 episodes in the series, there are hundreds of details to incorporate into your next event. To achieve this theme, instruct guests to dress as their favorite character in the party invitations, create Central Perk inspired coffee drinks, and decorate the space to look like Monica and Rachel's apartment.
No matter how big or small your summer event is, a Friends theme is a fun summer party idea everyone will love. 
Pool Noodle Letters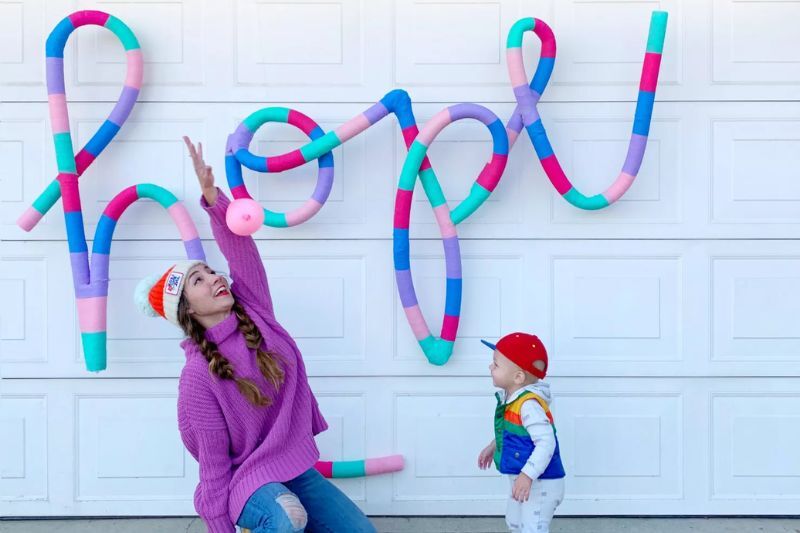 Can you believe this cursive letter backdrop is made from pool noodles? Using noodles, tape, floral wire, and fishing wire, you can create your own custom backdrop that is adorable for your summer pool party. Find the full instructions from Make Believers Magic.
Drink Buckets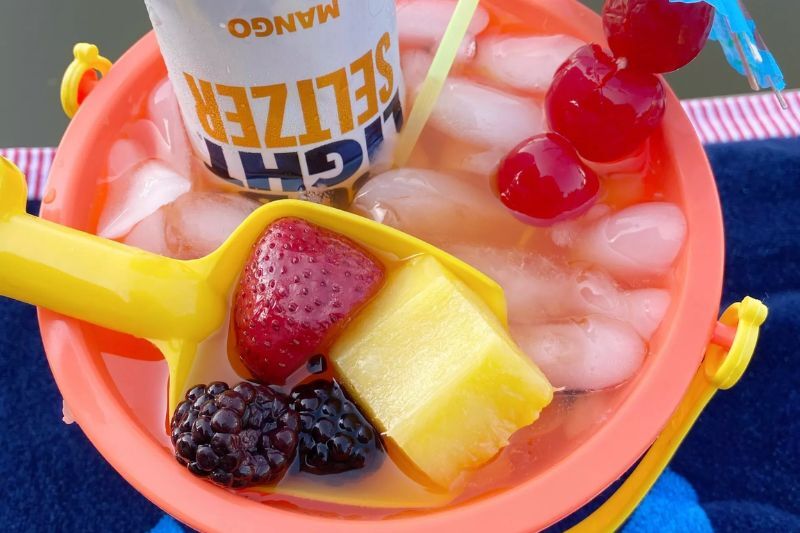 Cocktail buckets have become an extremely popular summer drink of choice. The best part is that you can customize it however you want! We love this sweet recipe from Lake Life State of Mind using Malibu rum, orange soda, and Bud Light Seltzer, but you can quite literally add anything. 
Pro Tip: Skip the alcohol completely by using juice blends, sodas, and fresh fruit so everyone can enjoy.
Mobile Axe Throwing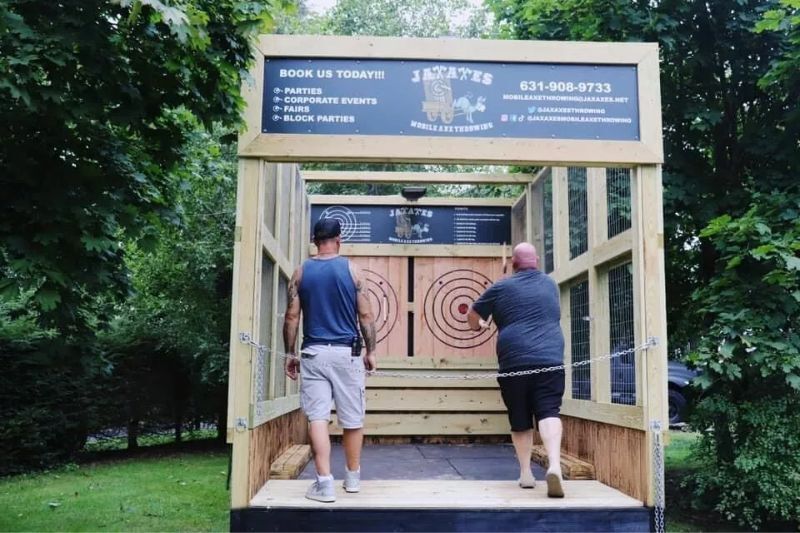 Photo: JAXAXES Mobile Axe Throwing
Did you ever think people would throw axes for fun? One of the latest entertainment crazes has been getting together with friends to take turns aiming axes at a target. Find a local axe throwing vendor that will bring this exhilarating party activity right to your own backyard.
Seafood Boil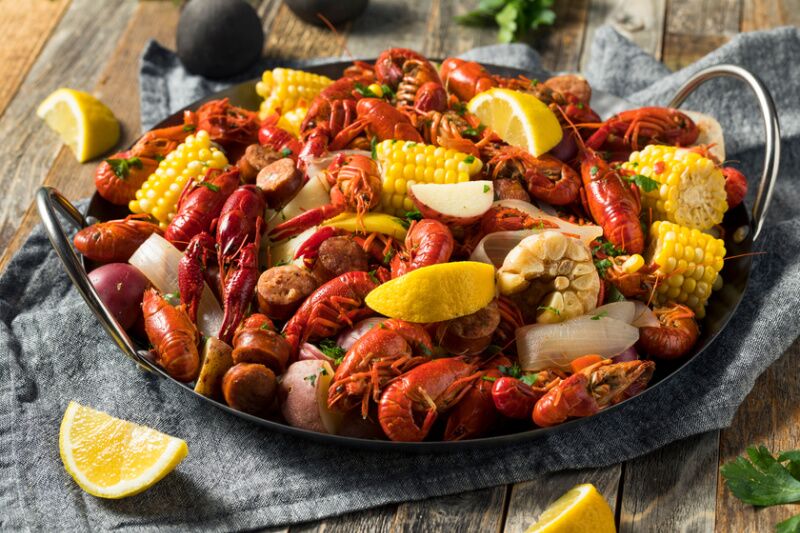 Photo: Brent Hofacker/shutterstock.com
Seafood boils are a staple for a New England style summer. If you've never taken part in a seafood boil, all you'll need is a large pot or seafood boil kit, tablecloths and napkins (maybe some bibs!), and plenty of stomachs to feed. 
A boil typically features lobster, shrimp, potatoes, and corn on the cob, but customize the menu to your liking depending on your guests' preferences. 
Outdoor Movie Night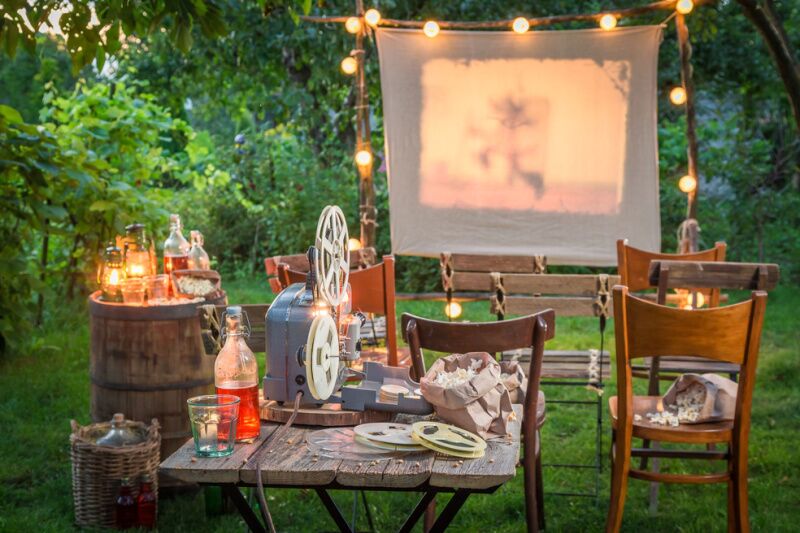 Photo: Shaiith/shutterstock.com
There's something about watching a movie outside on an oversized screen that screams summer. Set up a projector, hang a white sheet, and pick your favorite movie for this lowkey summer party. Get together after work for a casual happy hour turned movie night that is sure to be a good time. If you want to channel the ultimate summer vibes, take a pick from the classics like Jaws, Mamma Mia, or 500 Days of Summer.
Animals for Parties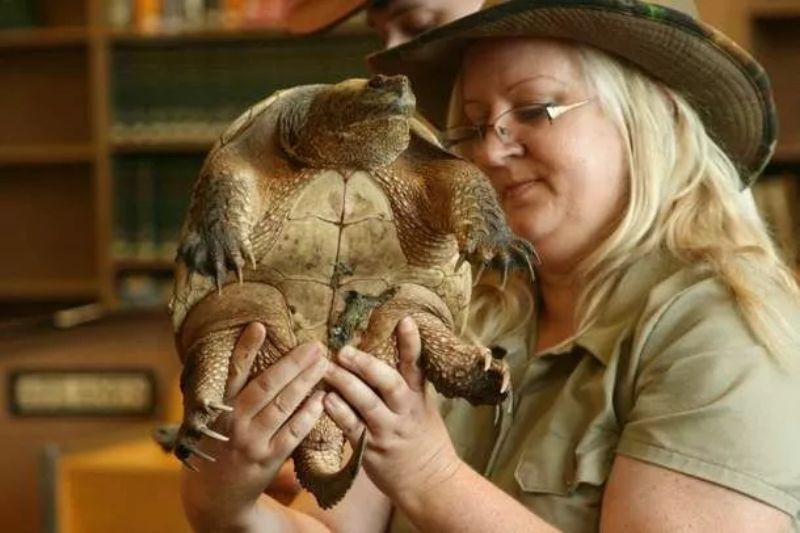 Photo: REPCO Wildlife Encounters
An outdoor summer party is the perfect opportunity to invite interesting wildlife, especially if there will be kids in attendance. Find professional animal handlers that are extremely knowledgeable and keep safety top of mind for all guests.
Tropical Theme Party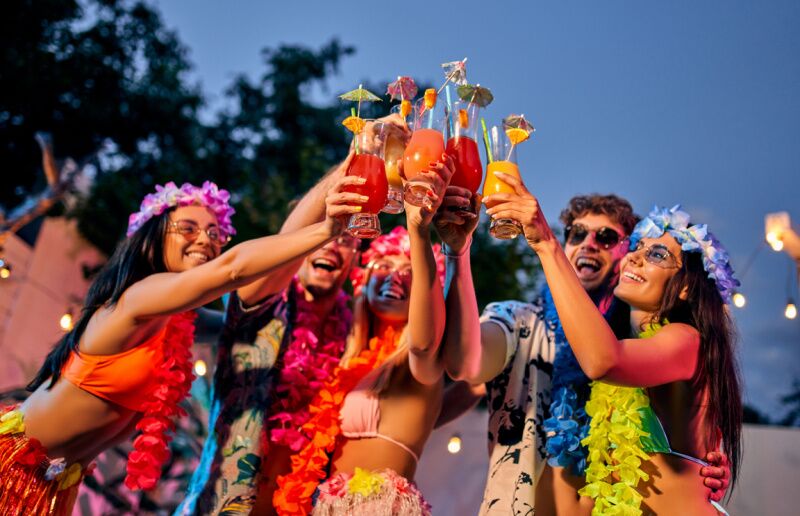 Photo: 4 PM production/shutterstock.com
Transport guests to the beaches of Hawaii or Aruba with your own slice of paradise, your backyard! You don't need sand and palm trees for this party theme (bonus points if you do), all you need are good vibes, great people, and our tropical theme party planning guide. Take the luau to the next level with fire dancers, plenty of outdoor games and activities, and refreshing piña coladas.
Ice Cream Truck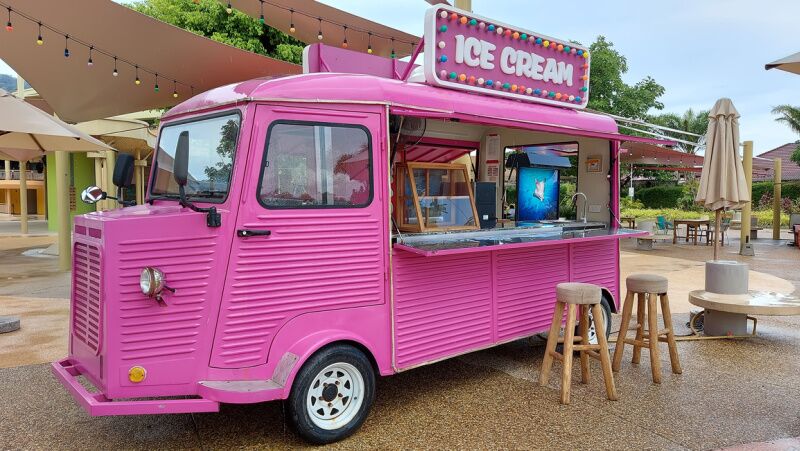 Photo: OlTarakanov/shutterstock.com
Summer and ice cream go hand in hand, but serving quickly to prevent it from melting is more of a hassle than anything. Avoid the mess during your next ice cream social by booking a food truck to keep things cold. If ice cream isn't your thing, you can find food trucks that offer cotton candy, donuts, coffee, and much more.
Glow in the Dark Ring Toss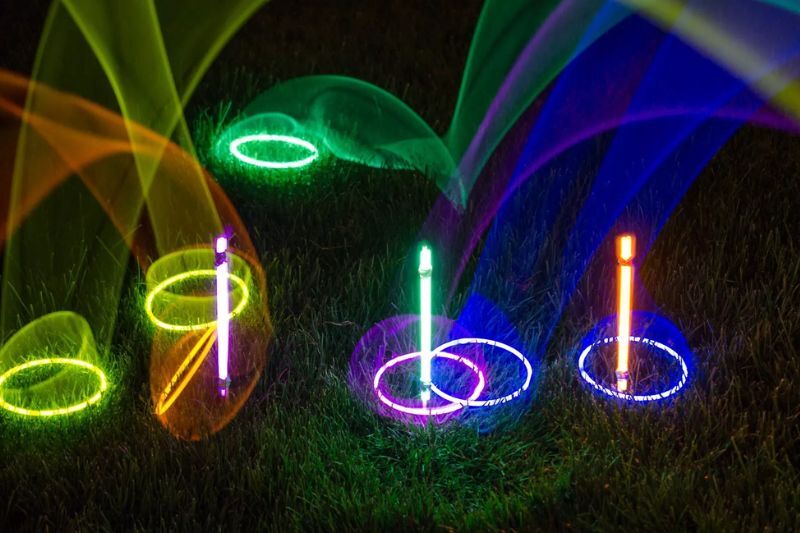 This late night party activity by The Krazy Coupon Lady is way too simple and fun not to try this summer. All this activity requires is a few packs of glow sticks that you can purchase at your local dollar store. Stake a few glowing sticks into the ground and try to aim the circular ones around them—it's that easy!
Tomato and Feta Recipes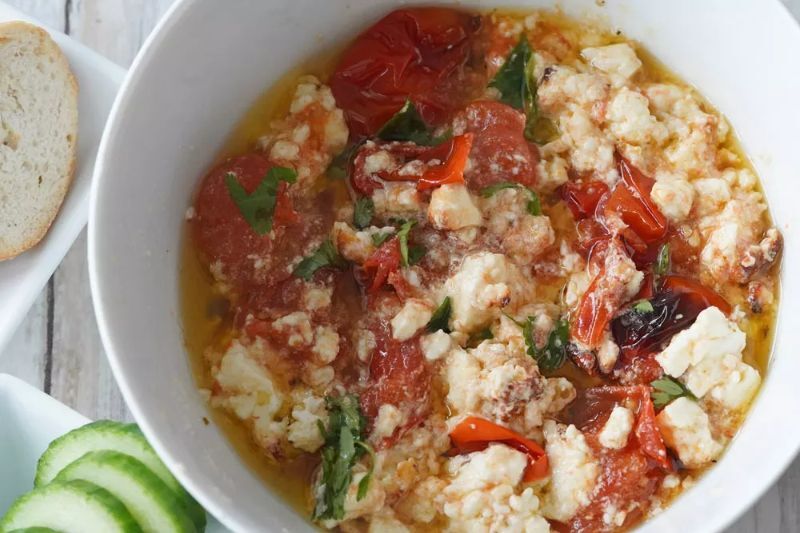 Another trend inspired by TikTok, are we even surprised? A tomato and feta cheese pasta video went viral in 2021, and people have put their individualized spins on the recipe to create dips, chicken dishes, and much more. Take inspiration from this trend by featuring some sort of tomato and feta recipe at your summer celebration.
Mamma Mia Themed Party
Photo: Playbill
The love of the hit movie and musical, Mamma Mia, isn't slowing down anytime soon. This bohemian and 70s inspired story combines classic and trendy details for an unforgettable party theme. Put on your disco pants, book an ABBA tribute band, and spend all night on the dance floor to channel your inner Donna and the Dynamos for your next theme party
There's no better time to take a chance like Donna did, than choosing a Mamma Mia theme for your summer party. Transport your guests to the beaches of Greece, complete with a sing along to classic ABBA songs, blue and white decor, and themed costumes.
Labor Day Party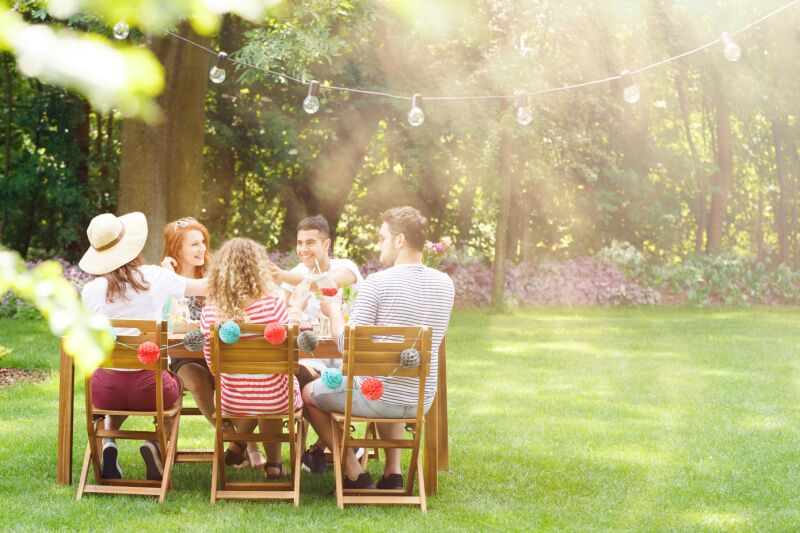 Photo: Ground Picture/shutterstock.com
End the summer with a bang by hosting one last final pool party for Labor Day. Fire up the grill one last time, dive into the pool, and choose one last party theme that screams summer. Some of our favorite summer send-off parties include wine tastings, a poolside champagne brunch, or host an extra special dinner party.
Find more summer party ideas here on The Bash.