Mermaidcore: The 30 Best Ideas for a Mermaid Party
Make a splash this summer with these unique mermaid party ideas.
The Mermaidcore aesthetic is in this summer and it doesn't seem to be going away anytime soon. With the upcoming release of the live action version of The Little Mermaid, mermaids are everywhere, so why not host a special mermaid theme party? Whether you're celebrating a little one's birthday, an after work happy hour, or just a unique summer party, these ideas for a mermaid party are sure to make a splash.
Start by booking costumed characters, serving ocean favorite food and drinks, and decorating your space like the bottom of the ocean floor. If you're stuck on creative ideas, don't worry, The Bash is here to help! We have everything you'll need to plan the best mermaid party right here.
Here are 30 fun and creative ideas for a mermaid party:
Real Life Mermaids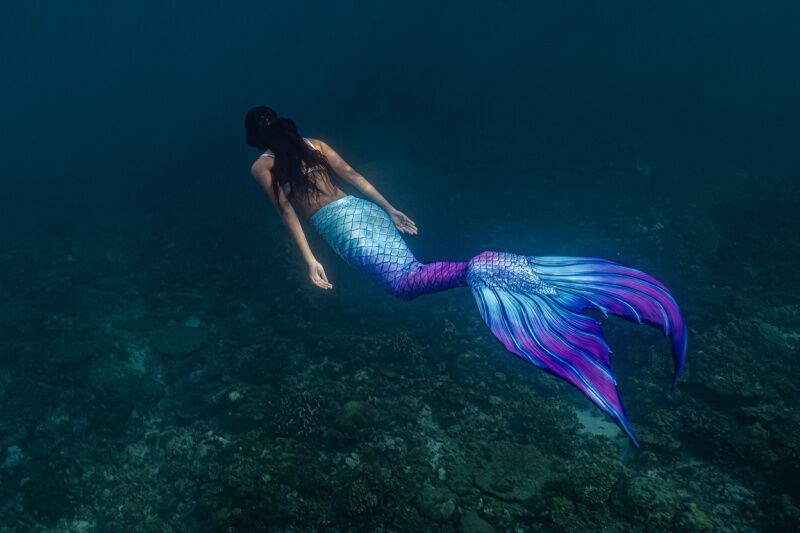 Photo: SaltedLife/shutterstock.com
Did you know you can book a mermaid character on The Bash? These talented actors make special appearances at parties to take photos with guests and lead everyone into mermaid party activities. Start the search to find mermaids in your area that will take your mermaid theme party to the next level.
Mermaid Birthday Cake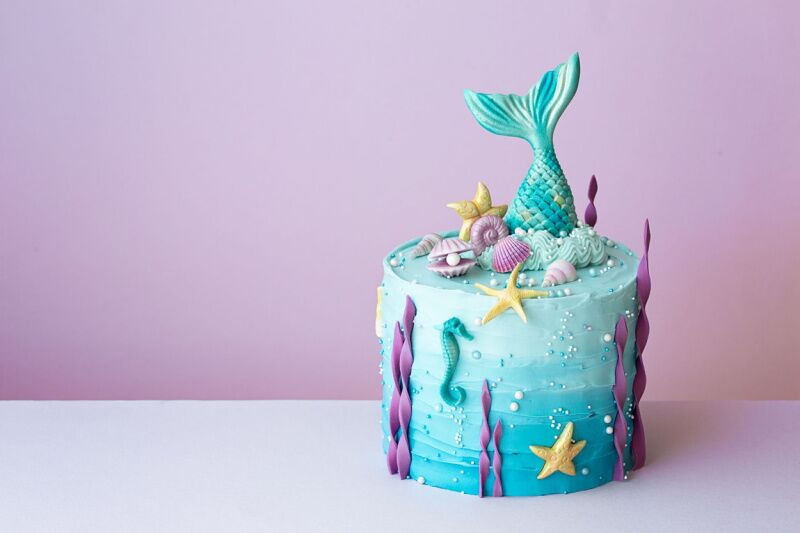 Photo: Ruth Black/shutetrstock.com
If this is a mermaid birthday party, you'll need a special cake for the guest of honor. Stick with a nautical color scheme using purples, blues, and greens, while also incorporating fun mermaid details. Many bakeries can make edible seashells and sea creatures out of fondant that are a sweet and special addition to this mermaid cake.
Ocean Water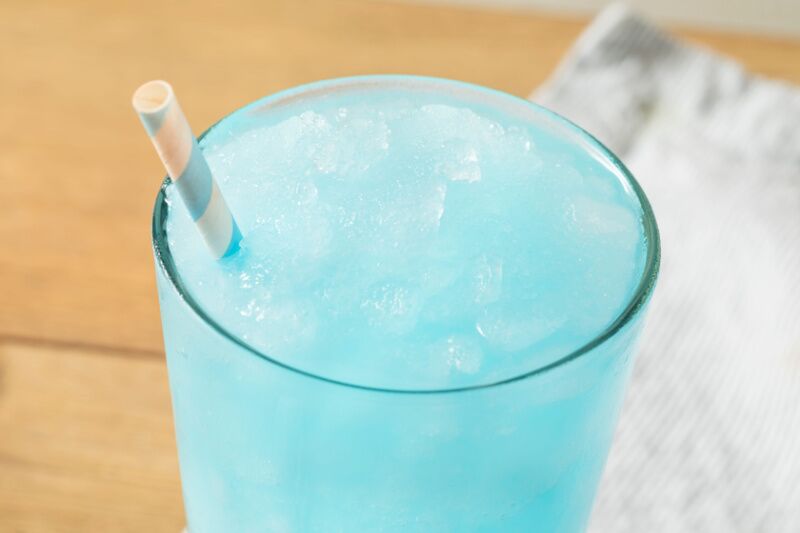 Photo: Brent Hofacker/shutterstock.com
In case you didn't know, mermaids love to cool down with a refreshing glass of ocean water. To make your own you'll need any brand of blue sports drink (Gatorade or Powerade), pineapple juice, coconut syrup or cream of coconut, and ice. Blend all the ingredients together to create a magical blue slushy.
Book a bartender to serve a variety of delicious mermaid themed cocktails and mocktails at this special party.
Mermaid Face Painting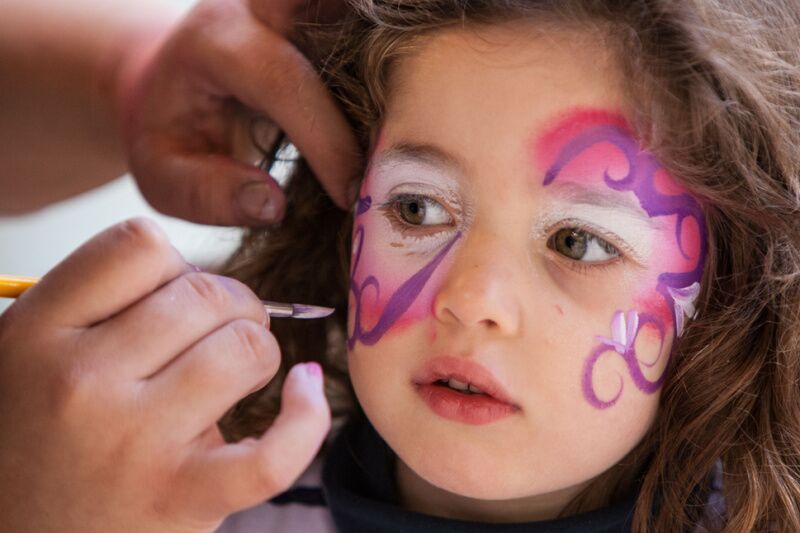 Photo: FiledIMAGE/shutterstock.com
Book a face painter to create intricate designs on guest's faces that will transform them into these beautiful creatures of the sea. Professional face painters on The Bash know what colors, patterns, and accents are best to create a mermaidcore aesthetic. 
Pool Party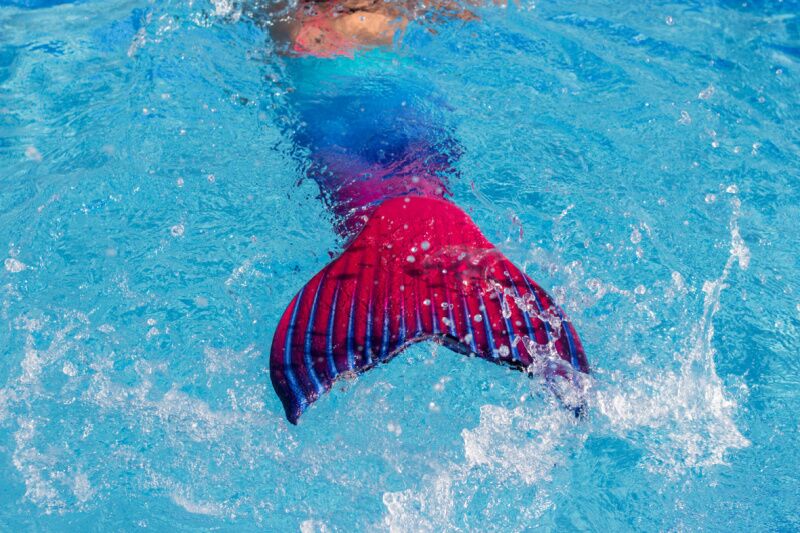 Photo: elisa galceran garcia/shutterstock.com
Mermaids are known to live in the ocean, but if you can't get to the beach for this celebration, host it poolside or in your backyard. Have plenty of lounge chairs, towels, and sunscreen ready for an unforgettable mermaid pool party.
Seaweed Dip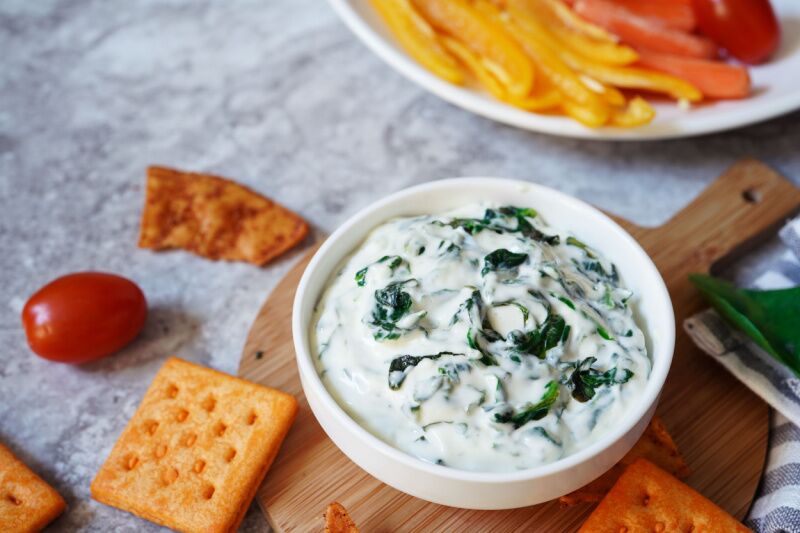 Photo: ​​vm2002/shutterstock.com
Don't worry, it's not actual seaweed! Make your favorite spinach dip recipe and serve with plenty of veggies and crackers. The green spinach will look just like seaweed in this classic party dip.
Underwater Cameras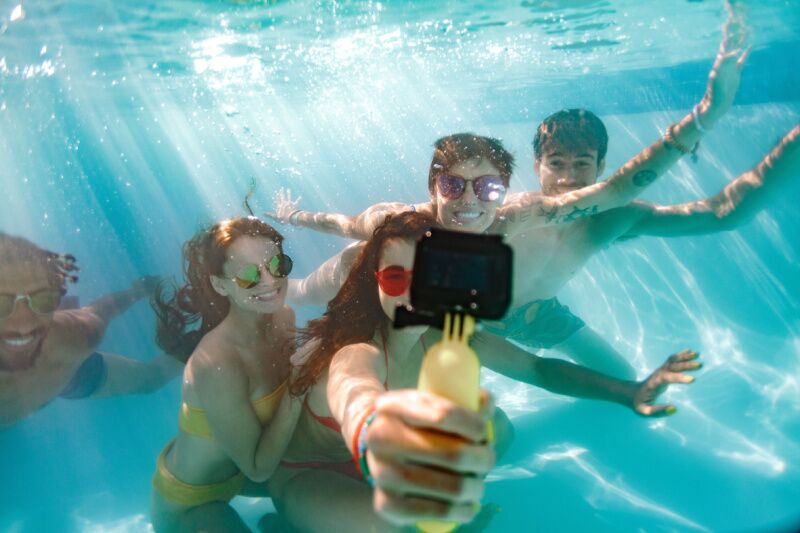 Photo: Jacob Lund/shutterstock.com
For a fun and interactive party favor, gift guests a goody bag with their own underwater camera. Hand these out at the beginning of your mermaid party so party goers can snap underwater shots throughout the day. Little guests will love capturing the moments with their mermaid tail and flippers.
Mermaid Treasure Hunt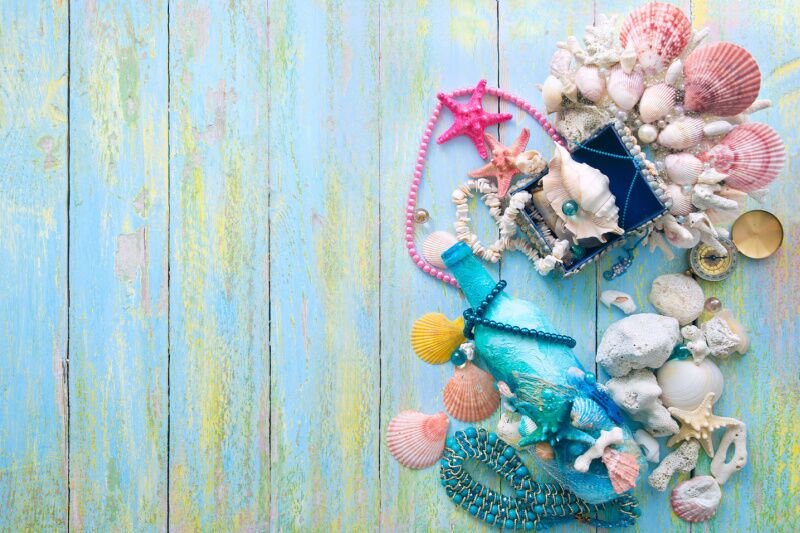 Photo: Natallia Light/shutterstock.com
Our favorite mermaid, Ariel, was a fan of all things whatsits and thingamabobs. Set up a unique scavenger hunt with trinkets, small gizmos, and provide a treasure map that will lead to a treasure chest filled with prizes of your choice.
Underwater Photo Booth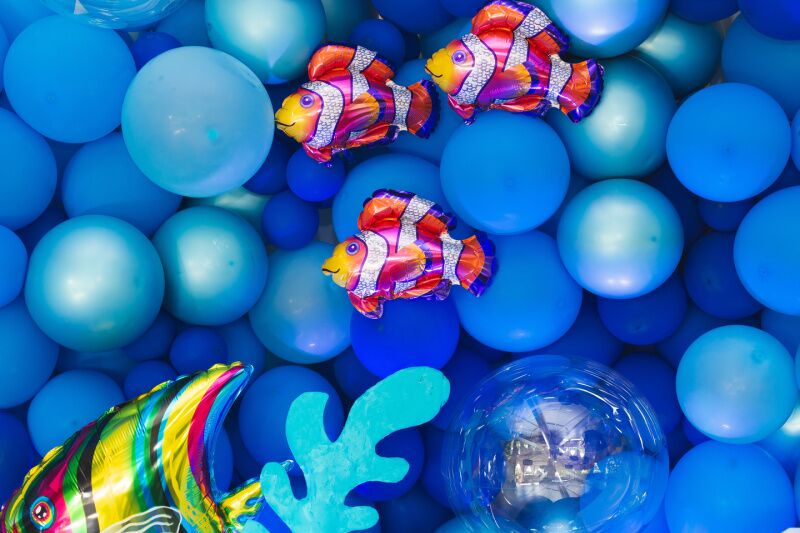 Photo: Studio Peace/shutterstock.com
Photo booths are extra memorable party entertainment that provide a party favor for guests to take home afterwards. Arrange a backdrop that looks like people are under the sea with shades of blue and fished shaped balloons. If you'd rather leave it to the professionals, photo booth vendors provide all the necessary props and backgrounds for a mermaid photo booth.
Mermaid Dive-In Movie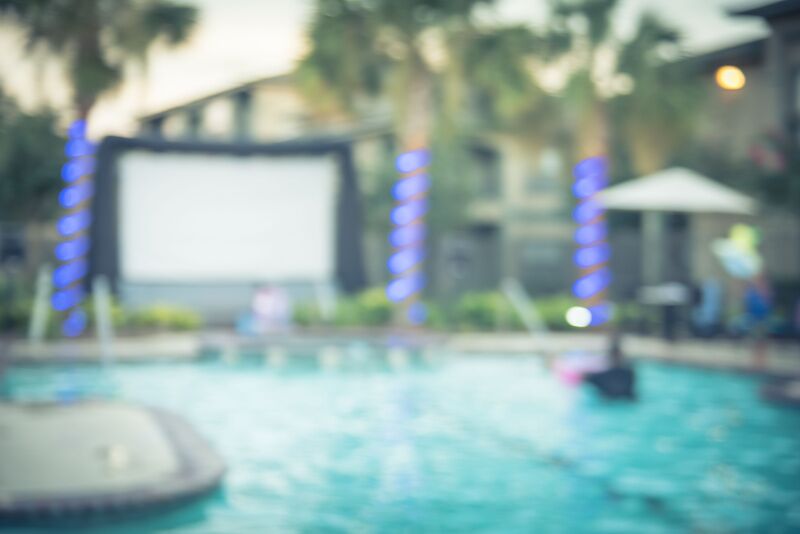 Photo: Trong Nguyen/shutterstock.com
Host a special mermaid movie night under the stars and in the pool by setting up an outdoor screen, projector, and a cozy seating area. Plan the ultimate mermaid movie marathon by having The Little Mermaid, Aquamarine, and Splash ready in the lineup. Don't forget popcorn, candy, and all the other necessities for your mermaid movie night.
Mermaid Crafts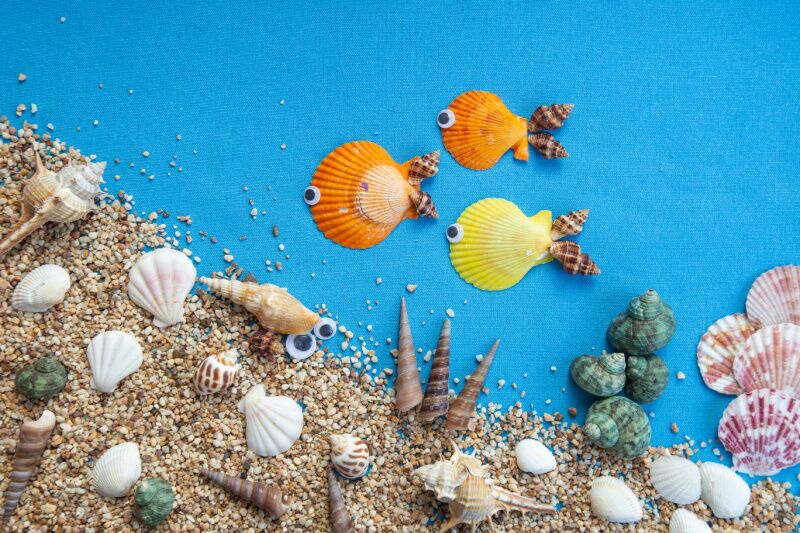 Photo: Timski/shutterstock.com
For the younger guests, you're going to want to keep them occupied with special mermaid crafts at this party. Gather all the materials you'll need to create mermaid crowns, seashell jewelry, and other ocean inspired activities. Make sure to have plenty of craft seashells, glitter, and paint!
Under the Sea Karaoke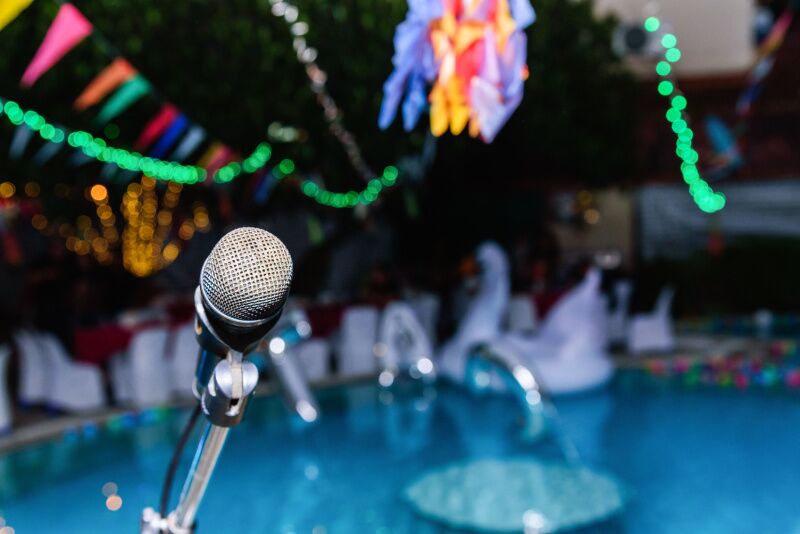 Photo: bump23/shutterstock.com
No one's voices are going to be taken away at this mermaid theme party, show off your singing abilities with mermaid karaoke. To make the event run as smoothly as possible, consider booking a karaoke DJ to bring the necessary equipment like microphones, speakers, karaoke screen, etc.
Although you can sing any song your heart desires, stick to the mermaid themed party by performing "Part of Your World," "Mermaid" by Train, or "Under the Sea."
Phish Food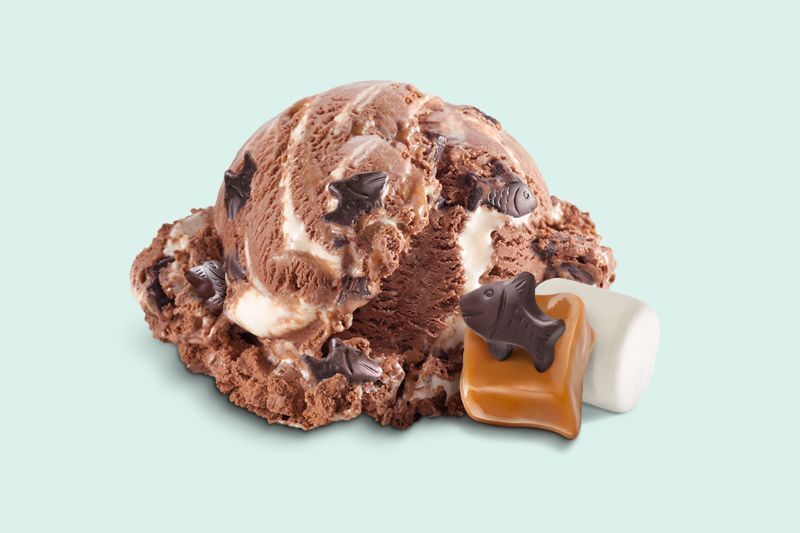 If Aquamarine was one of your favorite childhood movies, you'll know exactly what this is. Ben & Jerry's, has a delicious ice cream flavor that is popular among  sea creatures: Phish Food. This frozen treat consists of chocolate ice cream, caramel swirls, globs of gooey marshmallow, and dark chocolate fish. Can you think of any flavor more perfect for a mermaid party?
Metallic Mermaid Balloons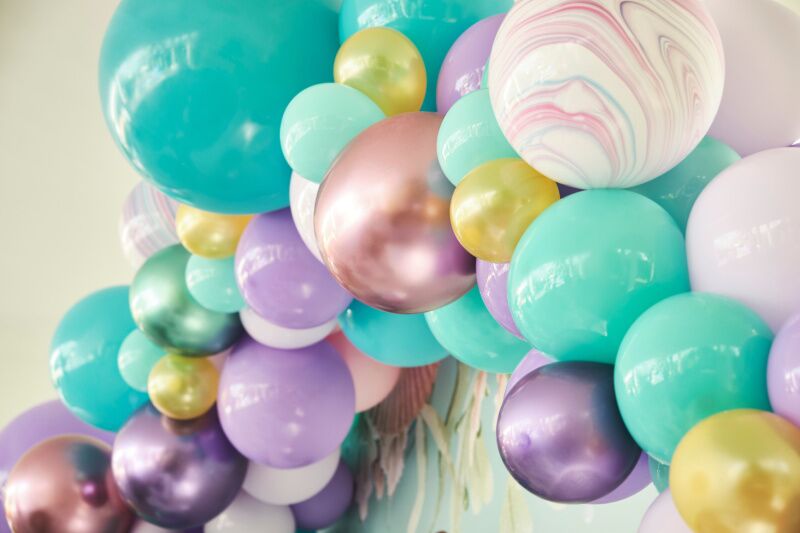 Photo: a35mmporhora/shutterstock.com
Mermaid tails come in all colors and sizes, but the most common color schemes include shades of purple, blue, and green. To enhance the theme even more, opt for metallic balloons that have an extra shimmer, just like a mermaid's tail. Fill these with helium or arrange a balloon arch as an entryway for a mermaid party idea.
Sand Dollar Sandwiches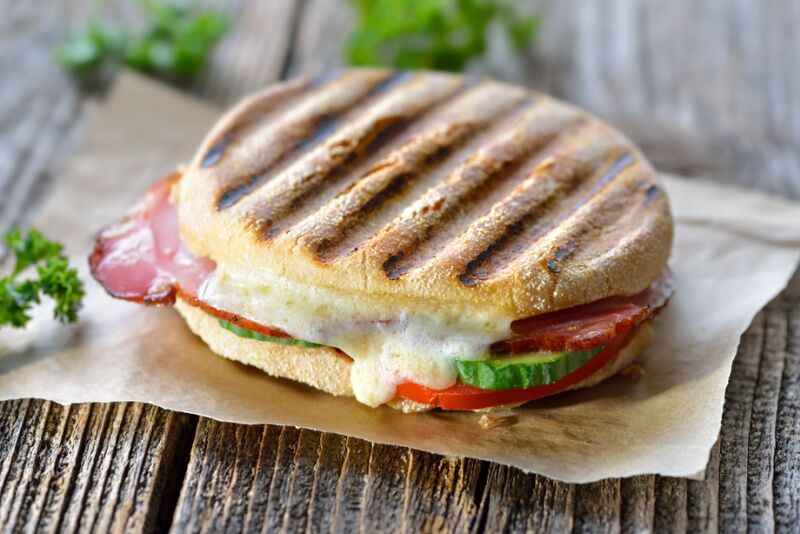 Photo: Karl Allgaeuer/shutterstock.com
Sometimes keeping party food more simple is better, it's all in the presentation! To make sand dollar sandwiches use a round cookie cutter to slice bread in a round shape and stuff with your favorite sandwich fillings. Try peanut butter and jelly or ham and cheese for the kiddos. For the adults you can level up your sandwich game by using different aiolis, leafy greens, or even press them into paninis.
If cooking isn't your strong suit, consider booking a professional catering team. These talented professionals will be able to create a variety of mermaid inspired treats so there will be something for everyone to enjoy.
Seaweed Streamers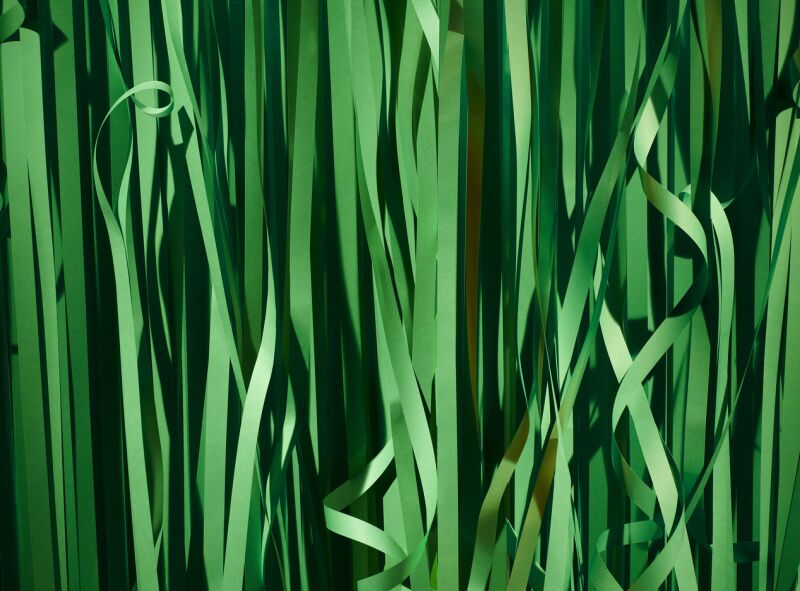 Photo: GalapagosPhoto/shutterstock.com
Anywhere there is a ceiling or overhang in the party space, simply hang shades of green streamers. This will mimic the look of seaweed while guests are walking on the ocean floor.
Seashell Pasta Salad
Photo: Ivan Danik/shutterstock.com
Pasta salad typically is a summer party go-to, so if you're planning a mermaid themed party during the warmer months, a seashell pasta salad is going to be a hit among guests.
To whip up this mermaid-approved party food, cook plenty of shell shaped noodles and follow your favorite pasta salad recipe. Choose from Mediterranean inspired, creamy pesto, or green goddess. The best party is you can literally do whatever you want because the shells are the star of the show.
Mermaid Attire
Photo: alexkich/shutterstock.com
If you're not in your bathing suit for the majority of this party, you'll want to keep the mermaid theme going through your outfit. Shop mermaid tail leggings, skirts, and other stylish accessories on Amazon. Don't forget seashell hair clips and starfish earrings to complete the look!
Mermaid Cookies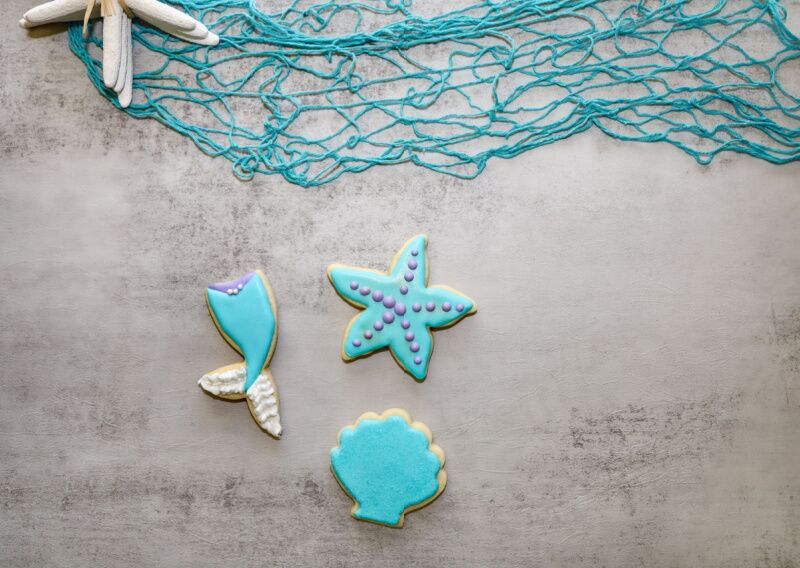 Photo: Rosamar/shutterstock.com
Sugar cookies are one of the best themed party snacks because they're incredibly easy to customize. Channel your inner baker with a DIY project using mermaid cookie cutters, frosting, and edible glitter, or place an order at your local bakery. Arrange the cookies on a platter with brown sugar to look like sand that will make the presentation even more mermaid-like.
Bubbles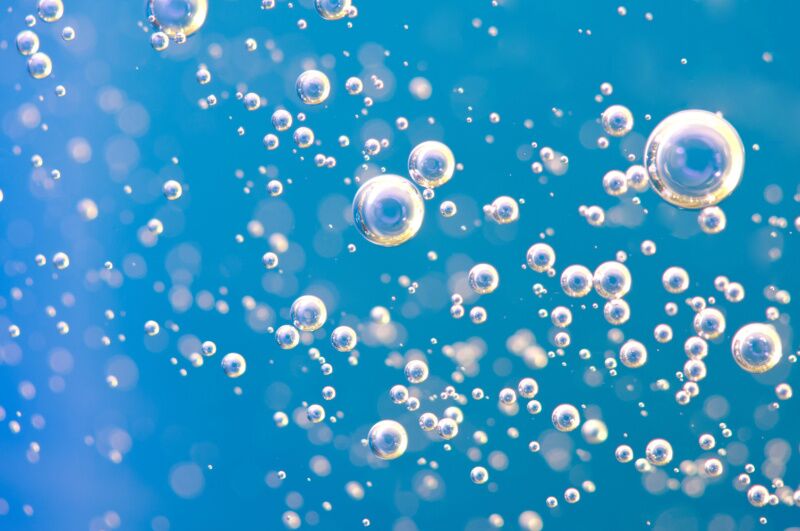 Photo: assistant​​/shutterstock.com
You know what they say; "we got no troubles, life is the bubbles under the sea," so this mermaid party absolutely needs bubbles. Book bubble rentals for your mermaid party with help from The Bash. Little mermaids in attendance will love running through a storm of bubbles from a bubble machine or interacting with a professional bubble blower.
Seashell Sprizers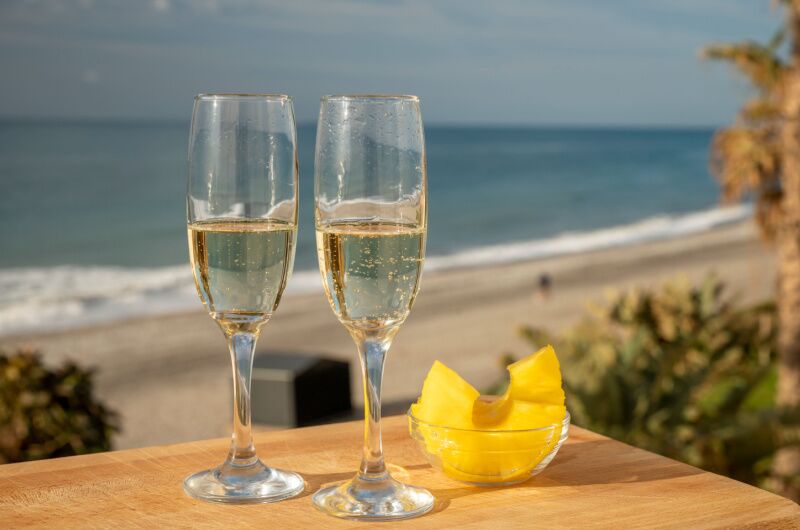 Photo: barmalini/shutterstock.com
We confirmed that mermaids enjoy sipping on seashell spritzers in between their swim lessons. Make this refreshing drink by combining sparkling water, pineapple juice, and a splash of grenadine syrup for a fun mocktail.
For the grown up mermaids in attendance, you can substitute the sparkling water for prosecco or champagne to create a delicious and fruity mimosa.
Sushi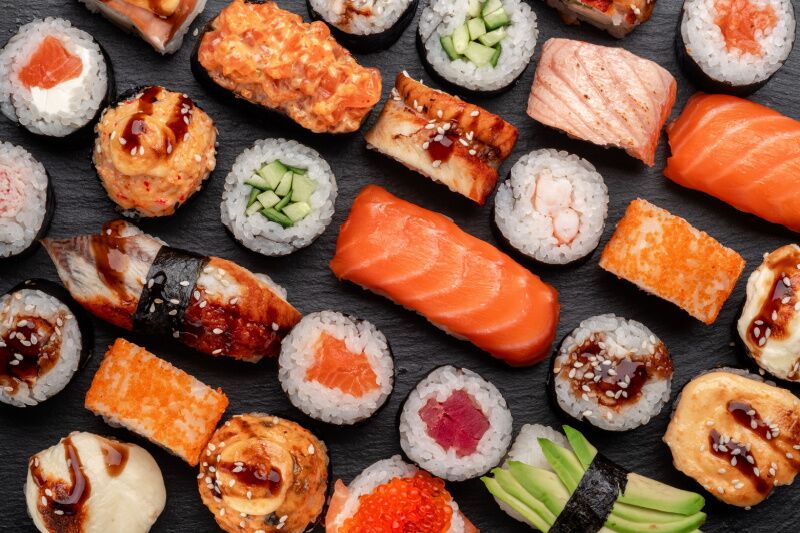 Photo: Andrei Iakhniuk/shutterstock.com
Having some sort of seafood at a mermaid themed party only makes sense, right? The beauty of sushi is that you can make or order a wide variety ranging from raw tuna, to cooked chicken, or even veggie rolls. Guests can try different kinds of sushi at the party that will fit the theme and fill people's stomachs.
Bubble Garland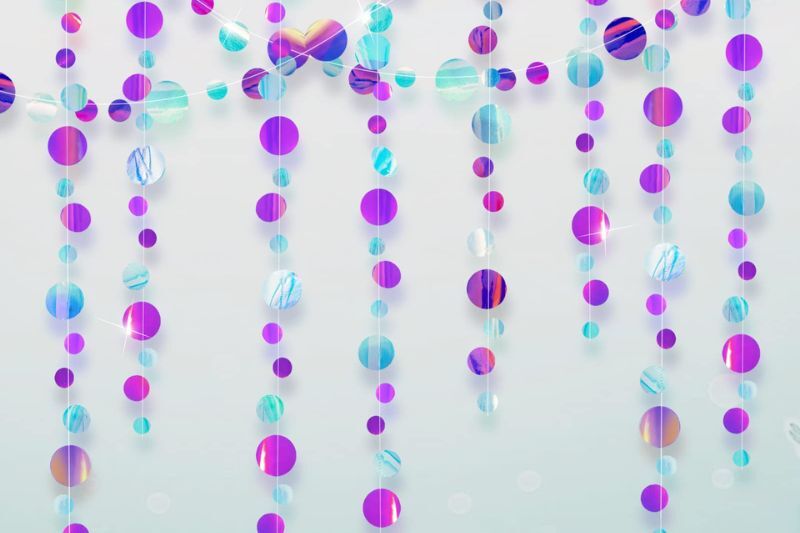 Mermaids love bubbles, but who doesn't? Incorporate this little touch of mermaid magic into the mermaid themed party by decorating your space with bubble garland. Shop Amazon for inspiration, or if you're feeling crafty you can string together different size balloons to create the same effect.
Henna Artist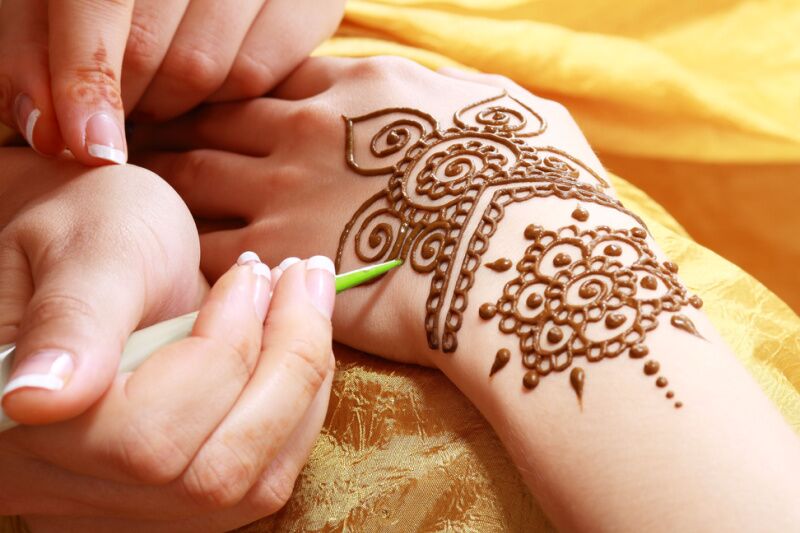 Photo: Olena Zaskochenko/shutterstock.com
Including a henna artist at the mermaid themed party is sure to be a hit with guests of all ages. These talented artists can create intricate mermaid inspired designs and patterns that a real mermaid would have. The best part about henna is that it's temporary and will wash off in a few weeks.
Mermaid Margaritas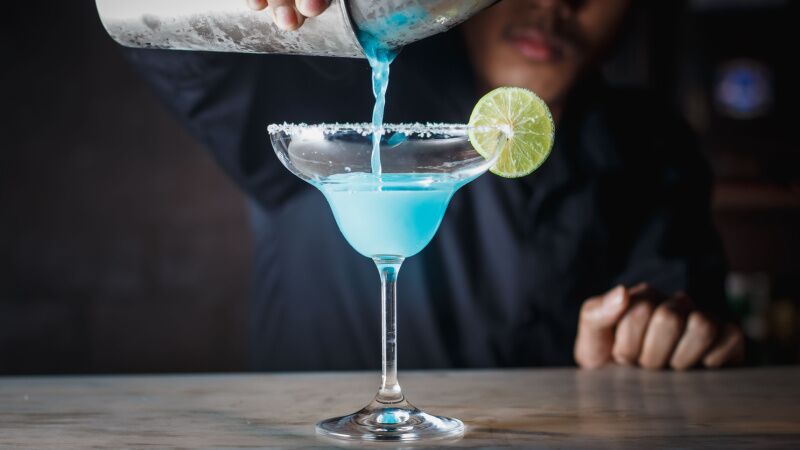 Photo: ToTo Label/shutterstock.com
To whip up a big batch of mermaid margaritas, you'll need to combine tequila, blue curacao, lime juice, and a splash of grenadine. The mix of colors creates a mermaid-inspired twist on a classic margarita. You can serve these frozen, but we think mermaids would prefer this margarita on the rocks.
Balloon Twister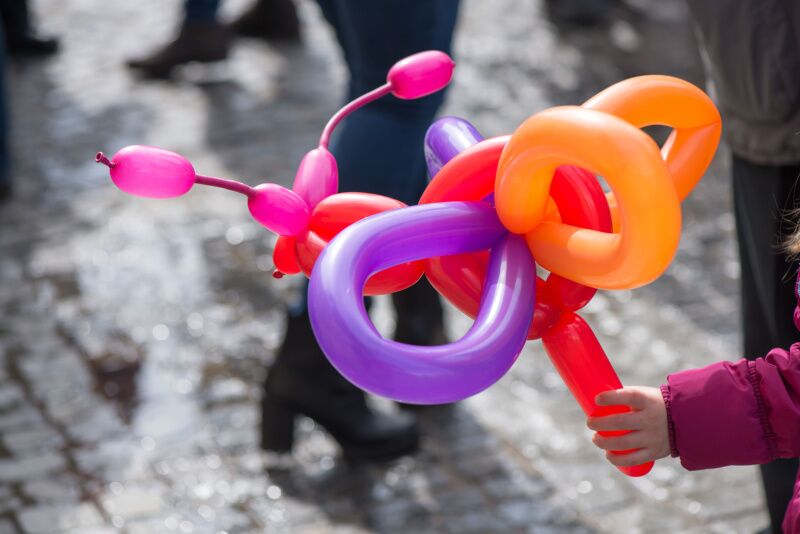 Photo: LaineN/shutterstock.com
Consider booking a balloon artist to create sea creatures, mermaids, and other ocean themed wildlife for guests to enjoy during the party. Balloon artists cover two in one because their creations also double as party favors that people get to take home.
Mermaid Tail Race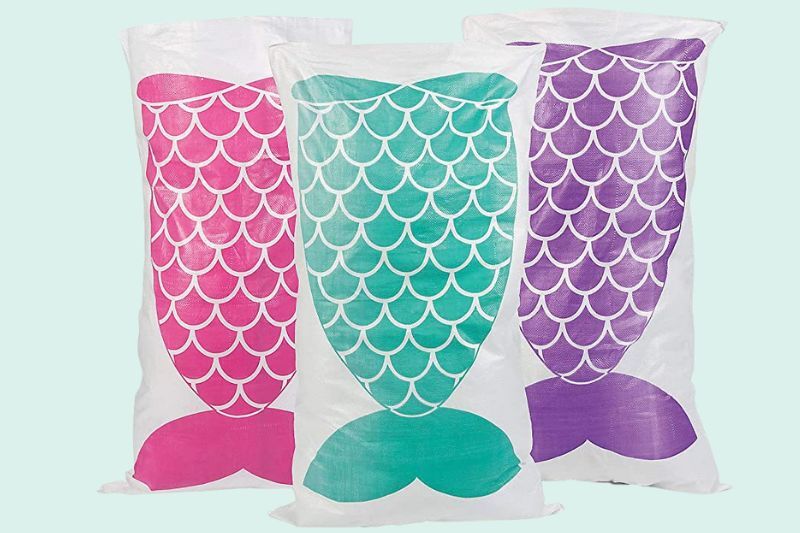 This is your traditional potato sack race but mermaid inspired. Check out Amazon's selection of mermaid tail printed race bags to test everyone's tail skills. Guests will either be able to complete the race with ease or feel like a fish out of water!
Water Slides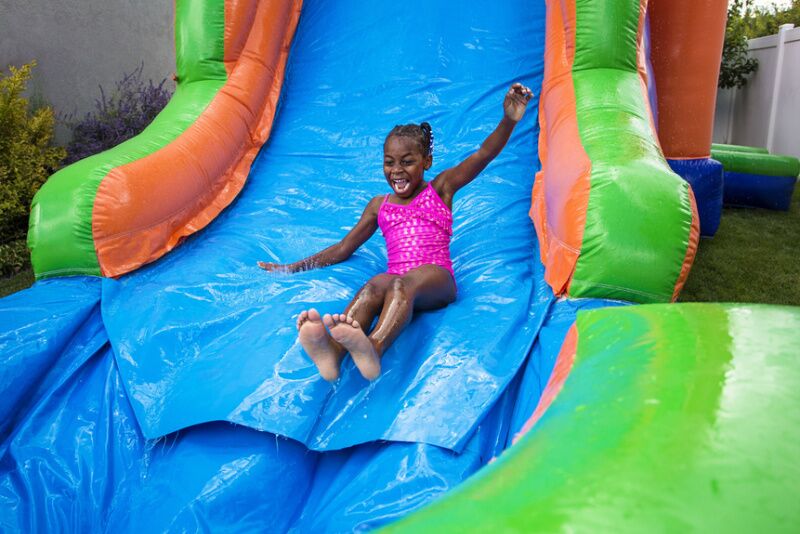 Photo: Brocreative/shutterstock.com
If you're not hosting this mermaid party poolside, incorporate the water into the celebration with a water slide. Party inflatables on The Bash offer a wide variety of rentals including water slides, obstacle courses, and special themed options for your mermaid party.
Goldfish Crackers
Photo: Katrina Brown/shutterstock.com
You're going to want to have Goldfish in the snack spread for this mermaid theme party. These cheesy cheddar crackers are popular for people of all ages and come in a ton of flavor varieties. If you want to level up the presentation even more, fill small clear bags with blue jelly beans and Goldfish to make it look like they're swimming in the sea.
Sand Art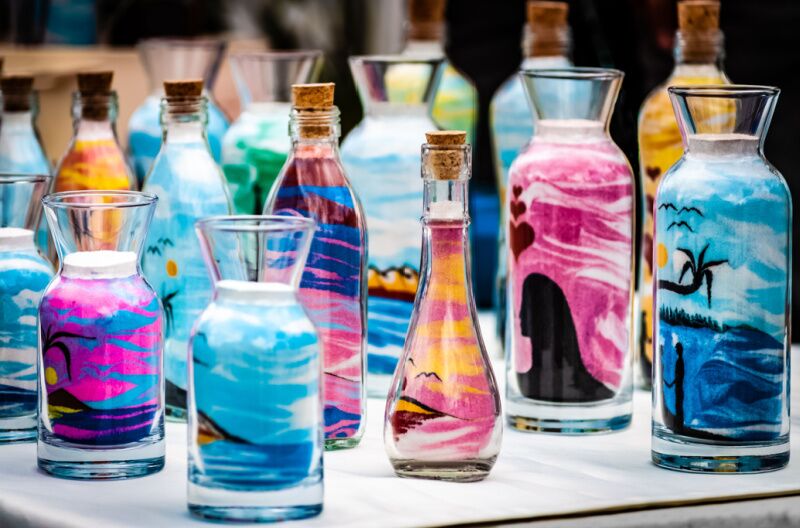 Photo: Nichola Chapman/shutterstock.com
Have a station where guests will be able to build their own sand art. Start by purchasing a variety of different shaped bottles, a selection of colored sand, and plenty of thingamabobs like seashells, beads, and glitter.
Find more themed party ideas and inspiration here on The Bash.