Everything You Need for a Taylor Swift Themed Party
Are you ready for it?
Niamh O'Higgins
Contributor
Jump head first, fearless into planning a party inspired by the country and pop princess herself. Taking these handy hints will make your soirée a true Swifty success. With her albums ranging from fun-loving, ethereal, and country-sweet to rebellious, sassy, and smart, there are plenty of ways to enjoy a Taylor Swift themed party. 
Almost 15 years on from her big break with Love Story, Taylor's personal, professional, and music style has evolved time and time again. Her fanbase has grown alongside it, with Swifties worldwide embracing the various parts of the icon's career. A versatile queen makes for versatile inspiration, so there really is no end to the party opportunities in her honor.
From birthdays and wedding showers to New Year's Day, any time is a good time for a Taylor Swift themed party. There's a lot that goes into planning a paparazzi-worthy event, and it's time to get started…Ready for it?
Here's everything you need for a Taylor Swift-themed party:
Where You At?
Every celebration needs a picture-perfect setting, whether that's a dive bar on the east side or something a little more luxurious. 
Country Inspired Venue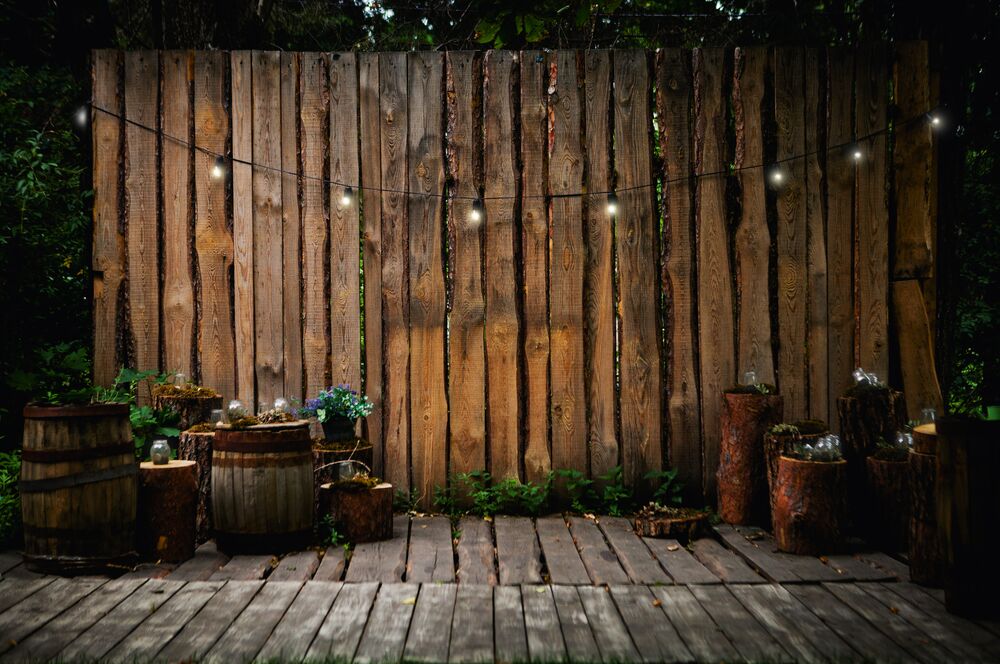 Photo: Anna Grishenko/shutterstock.com
Fans of the early days will have a special nostalgia for countryside settings. Think small town, open space, and the rustic vibes that brought her debut album and Fearless to the front of the Nashville scene. 
A country music venue is an ideal choice for smaller events, while a barn has a spacious feel and acts as a blank canvas for larger celebrations. Gather decor items like lanterns, fairy lights, hay bales, and you've got yourself a space fit for a country king or queen.
Seaside Soirée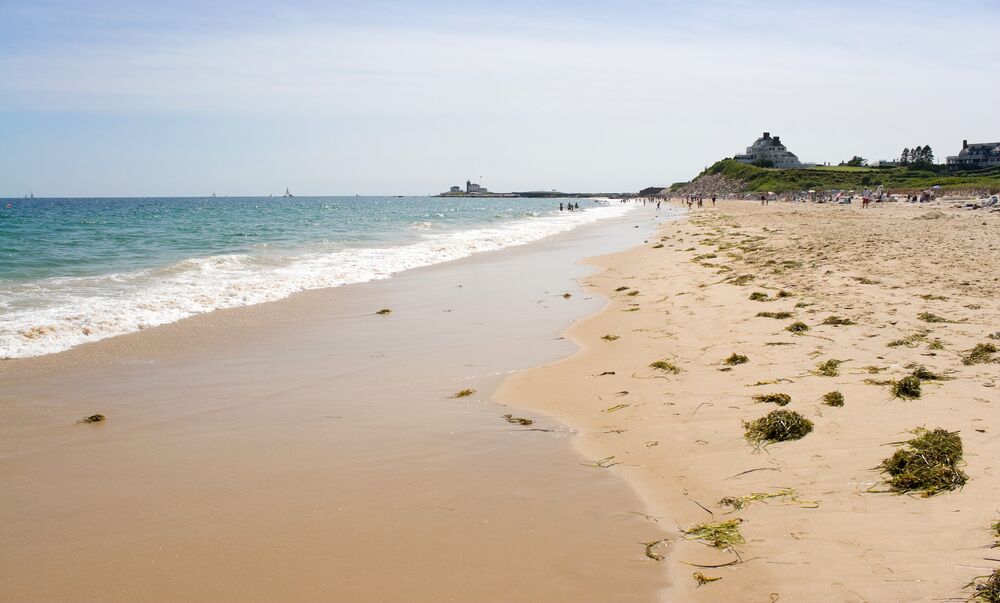 Photo: ARENA Creative/shutterstock.com
Have your own barbie on a boardwalk moment by the beach and enjoy a seafront celebration. Taylor is known to host an epic beach bash every summer at her last great American dynasty Holiday House in Watch Hill, so take real-life inspiration from the queen herself!  
For those who run wild singing Starlight on a sunny summer's day or lovers who sit on a bench on Coney Island, the salty sea air has a special hold. Give some thought to the weather forecast for this one though. While there's something about the way the street looks when it's just rained, your guests may not appreciate the poetic beauty in reality!
Wild Woodland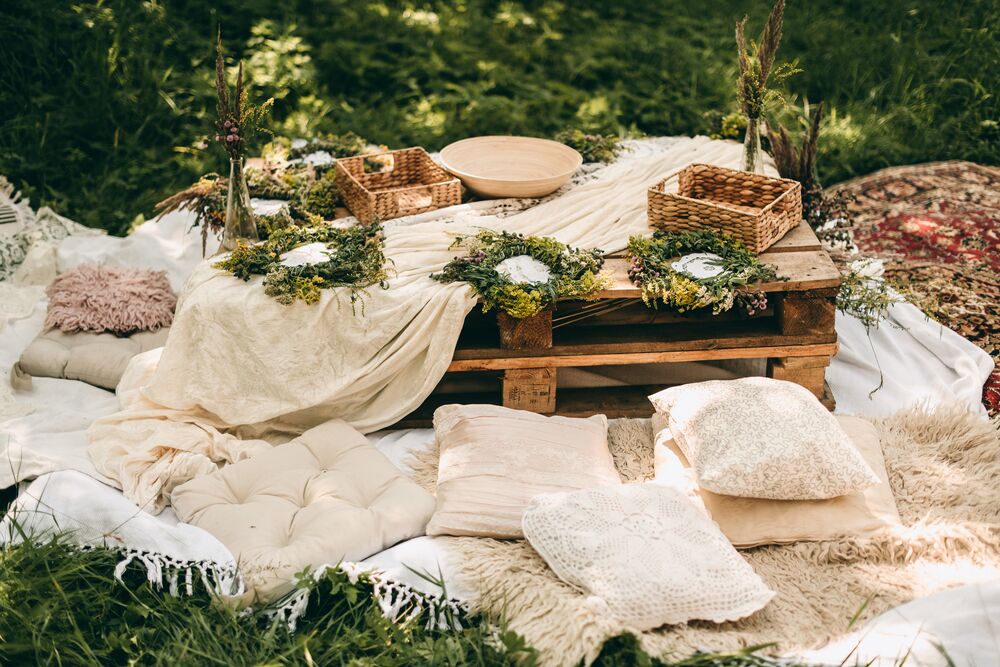 Photo: LL_studio/shutterstock.com
Miss Swift has an undeniable love of nature, whether she's out of the woods or immersed in the thick of it. With a wooded or parkland space, you can set up the day any way you please, channeling your inner ethereal goddess à la Folkore and Evermore.  
There's a ticklish beauty in a rose garden filled with thorns and a serenity in an afternoon by the lakes, giving you a world of opportunity with an outdoor venue. If you envision a chilled-out day with your nearest and dearest, then a picnic in the park might be just the thing for you.  
Flowing 'fits and flower-adorned hair is all the rage right now, so roll out your best blanket and soak in the sunshine like a true Taylor Swift song lyric.
Dive Bar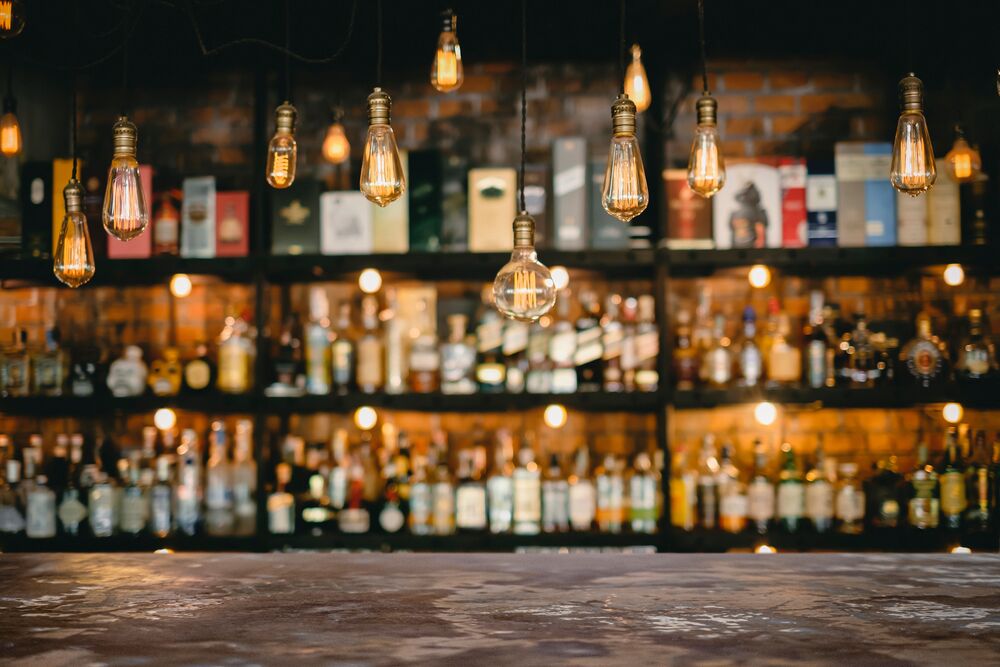 Photo: NTRdesign/shutterstock.com
If dive bar's aren't part of your vision for this party, you can find an upscale and tasteful bar venue available to book. Find a location in your nearest city that would inspire Taylor's newest love story.
Olive Garden
Photo: Mike Reddington/shutterstock.com
A nod to a line in her song "no body, no crime," host your Taylor Swift party at Olive Garden where Taylor and Este met up every Tuesday night for dinner and a glass of wine. Enjoy an evening of pasta, merlot, and of course, their unlimited breadsticks.
Dress for Success
Giving your guests a theme to stick to can help everyone prepare for the party. Taylor has supplied ample inspiration for this over the years thanks to her many phases and styles. 
High School Sweethearts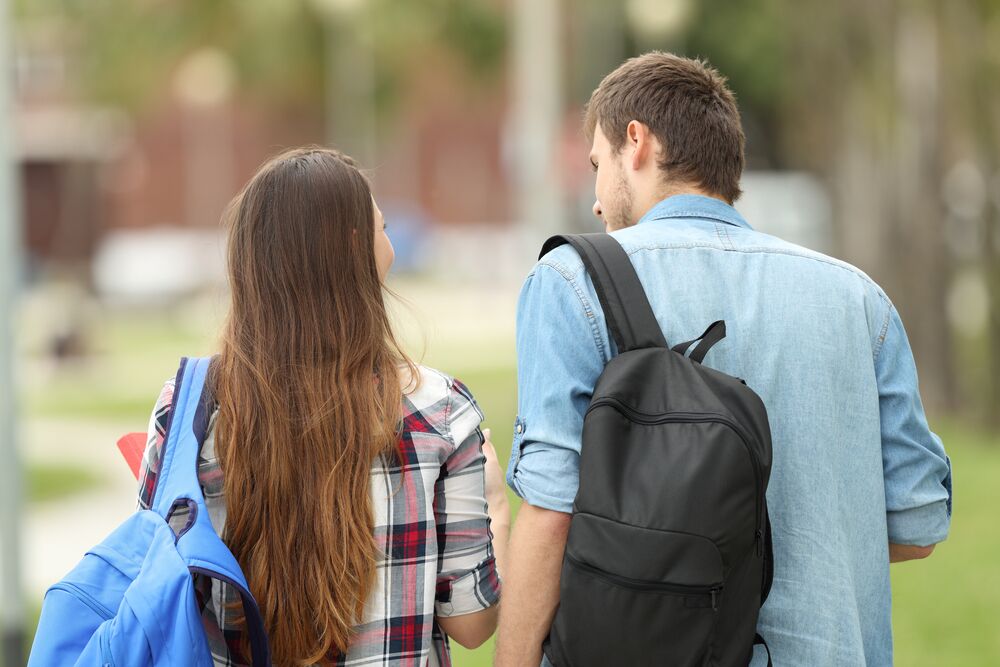 Photo: Antonio Guillem/shutterstock.com
Bring it back to the basics with a varsity outfit guide like we see in You Belong With Me. Your friends can choose whether they want to be the superstar jock, loved-up cheerleader, or underdog nerd. This is the one high school party that everyone is promised an invite to.
Hipster-chic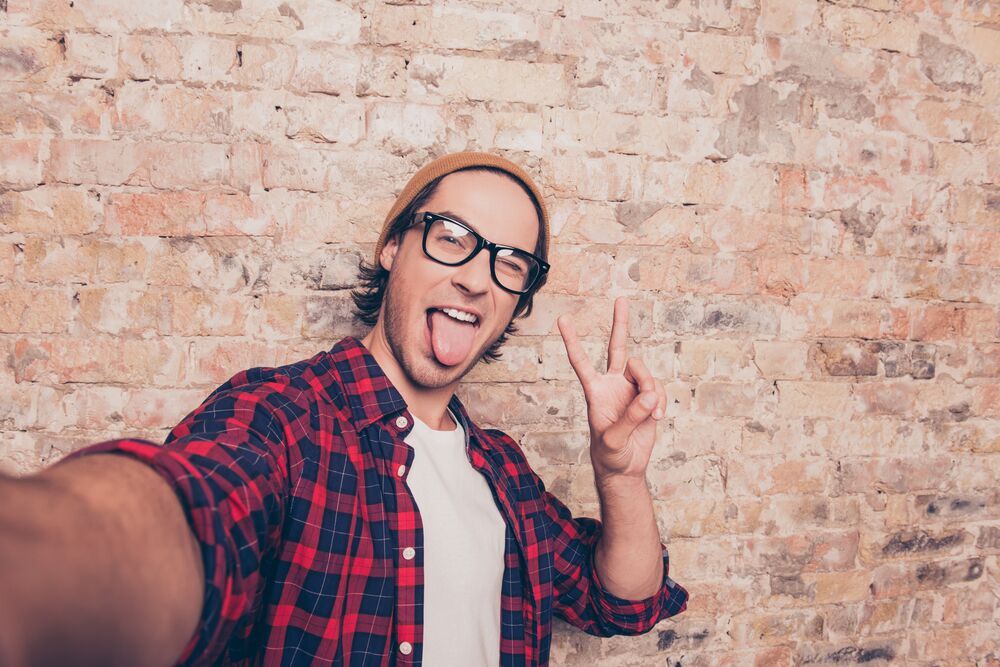 Photo: Roman Samborskyi/shutterstock.com
Does it feel like a perfect night to dress up like hipsters? The trend isn't just reserved for those who are feeling 22. Making the 2010s trend part of your event will give you the perfect excuse to wear those old clothes in your closet that you haven't been able to part with. 
Pajama Party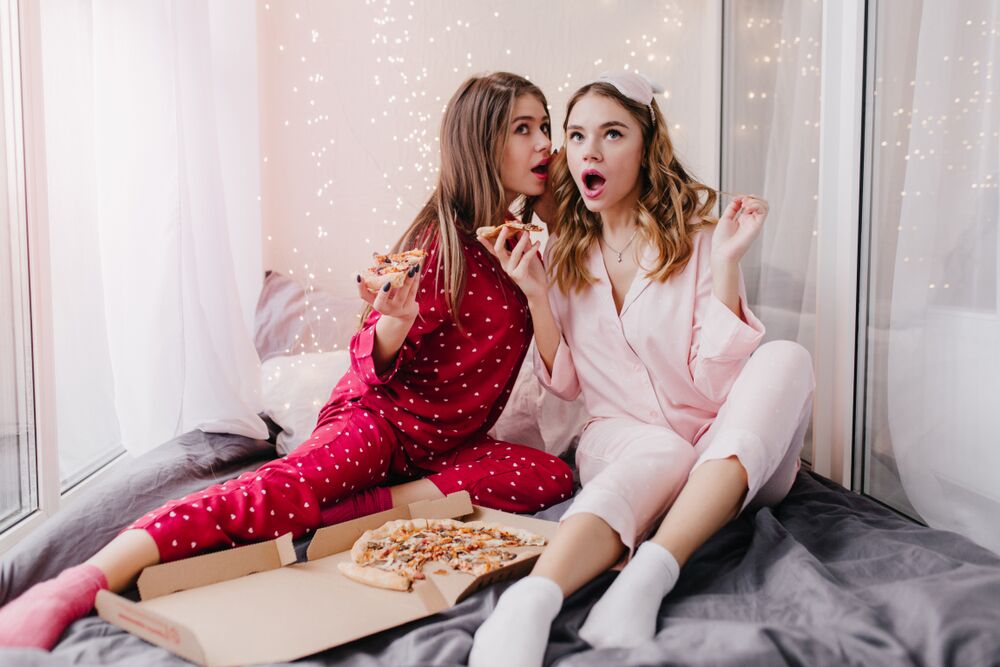 Photo: Look Studio/shutterstock.com
Getting back together with your pals screams slumber party, right? Throw on matching jammies, set out the snacks, and turn the music up as you dance around the living room at your Taylor Swift themed party. Learn from Taylor's mistake and pull the blinds to keep all peeking exes out of the picture.
Cardigans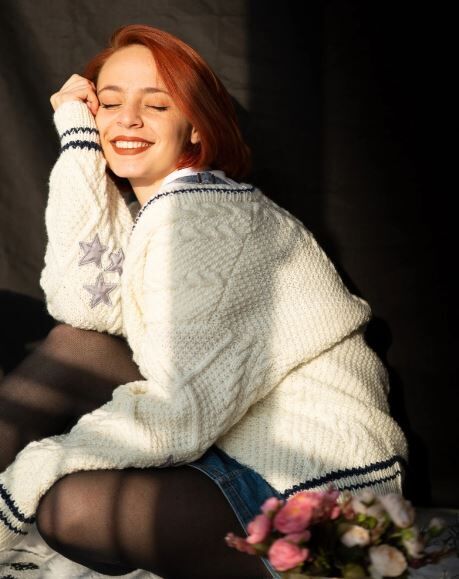 Photo: Etsy
Break out the cardigan that makes you say it's your favorite when you put it on, and wear it to the Taylor party! While any comfortable and oversize cardigan will do, replicas of the one seen in the cardigan music video are available on Etsy for purchase.  
This look is best paired with a vintage tee, Levi's, and black lipstick according to Taylor.
Color Schemes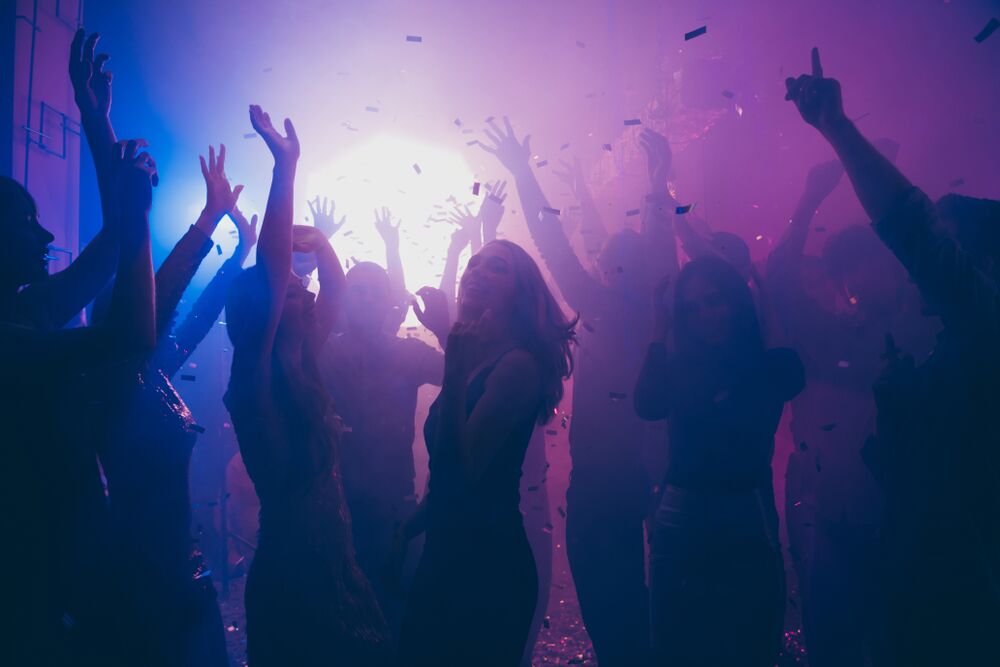 Photo: Roman Samborskyi/shutterstock.com
This girl loves red so much that she named an album after it, and a color scheme is as good a theme as any. For other album-related inspo, look at the gothic style of Reputation, or Lover's pretty pastels.  
Can't make up your mind? Combine it all and invite your friends and family to pick their favorite era and embrace it in their outfit!
Gorgeous Decorations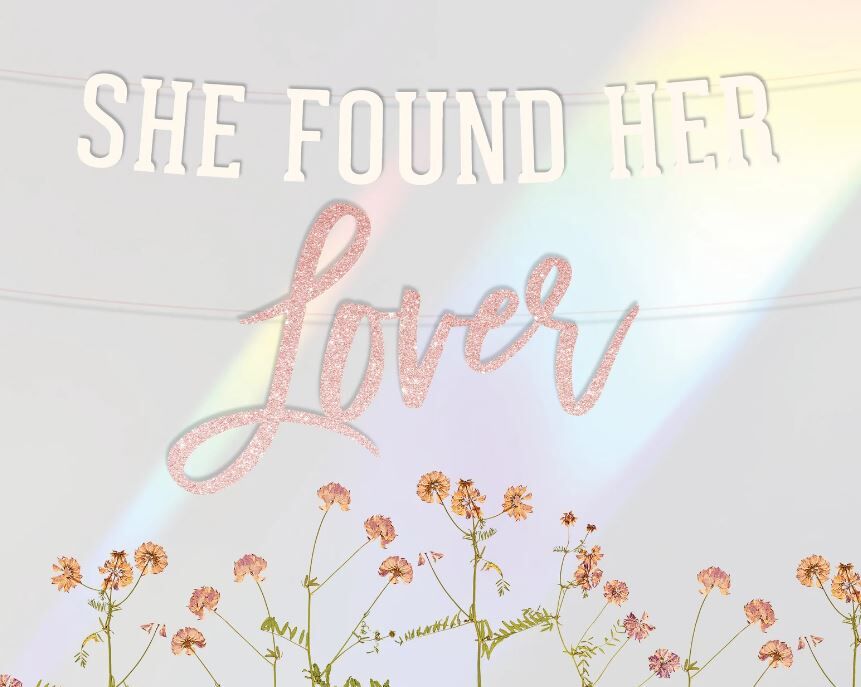 Photo: Etsy
Taylor Swift pretty much has a song lyric for every situation you can possibly be going through. New love? Check. First day of high school? Check. Not having your boyfriend show up to your 21st birthday party? Sadly, check.  
If you're feeling happy, free, confused, and lonely at the same time or celebrating another occasion, you can find custom decorations available on Etsy. From a 'Lover' themed bachelorette party sign to an 'I'm feeling 22' birthday t-shirt, Etsy is your go-to party decoration destination.
Baby Let the Games Begin
Judging by Taylor's Instagram feed, she loves spending time with her squad, whether that's hanging around having fun or heading out on the town. Take a page out of her book and get your besties together for unforgettable festivities. 
Live Performance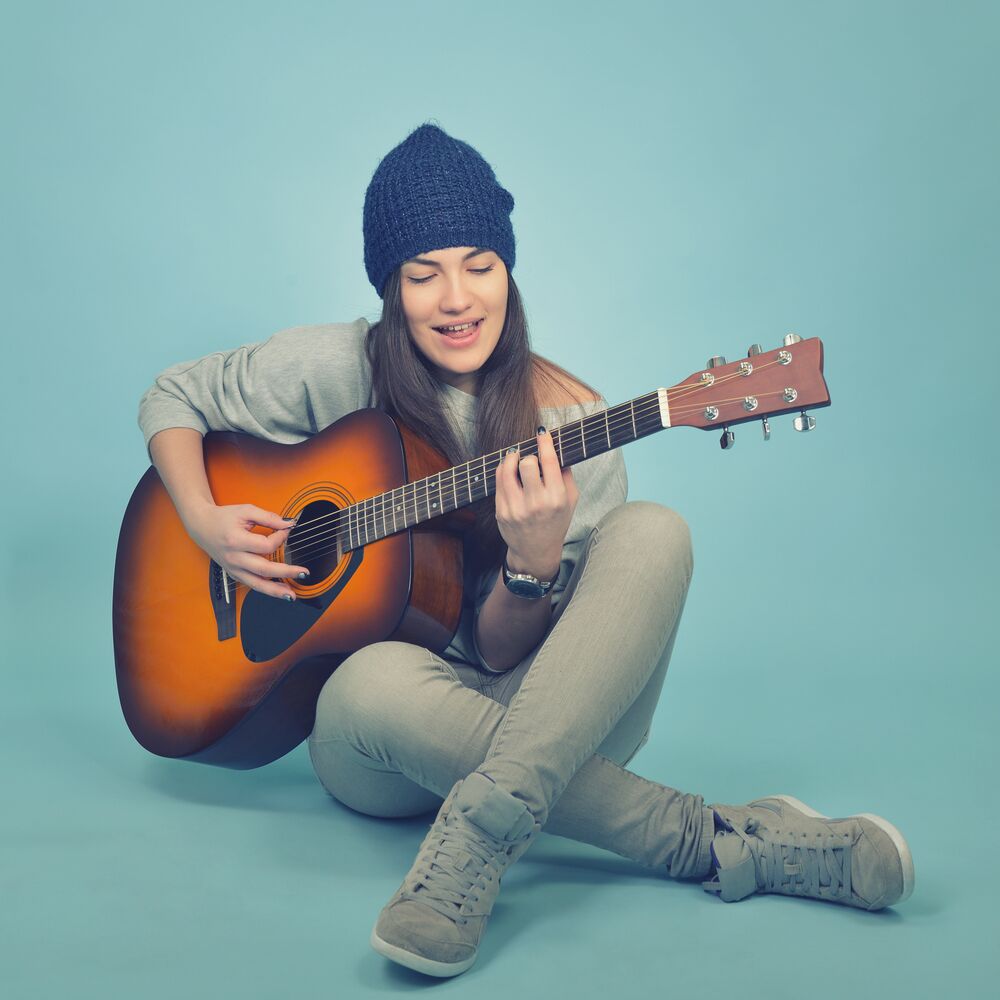 Photo: Khorzhevska/shutterstock.com
What could be more fitting than hearing some live covers of Taylor's hits (besides seeing her live in person). Hire an acoustic singer guitarist to perform a personal show full of your favorite Taylor Swift songs. 
Photo-Op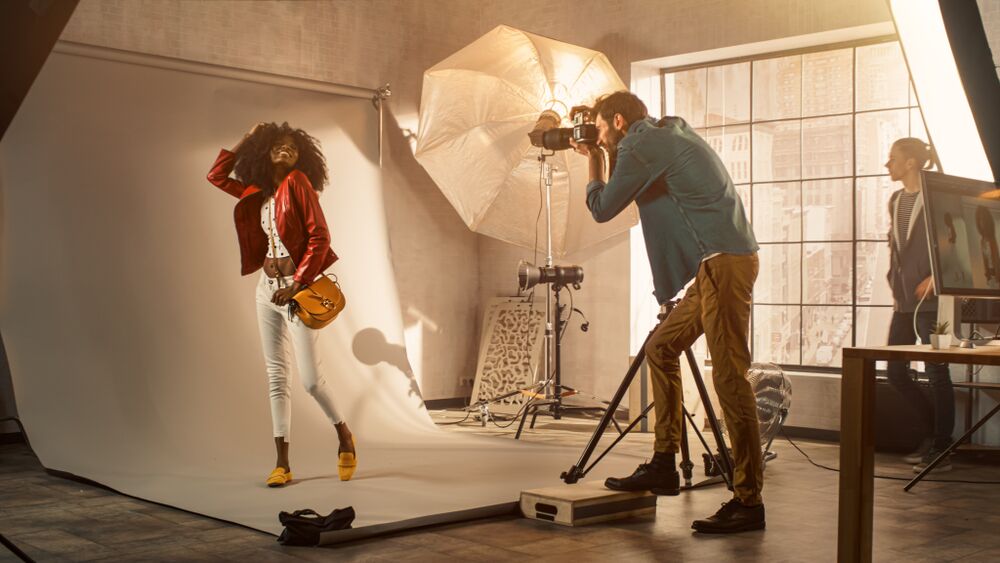 Photo: Gorodenkoff/shutterstock.com
Start the day off with a celebrity-style photoshoot. Polaroid pictures are in, and we imagine Taylor had a thing or two to do with that. Set up a plain backdrop where you and your guests can snap your own 1989-inspired images as a keepsake of the day. Print your pic, shake it off, and add it to a paneled picture board beside all of your friends'.
Keychain Making
Photo: OnlyZoia/shutterstock.com
Speaking of keepsakes, does a keychain ever go out of style? We don't think so. Whatever your thoughts are on the patriarchy, the iconic line from the ten minute song will be something we remember all too well. Get your pals around the table for some arts and crafts and enhance your car keys with a Taylor-made adornment.
Karaoke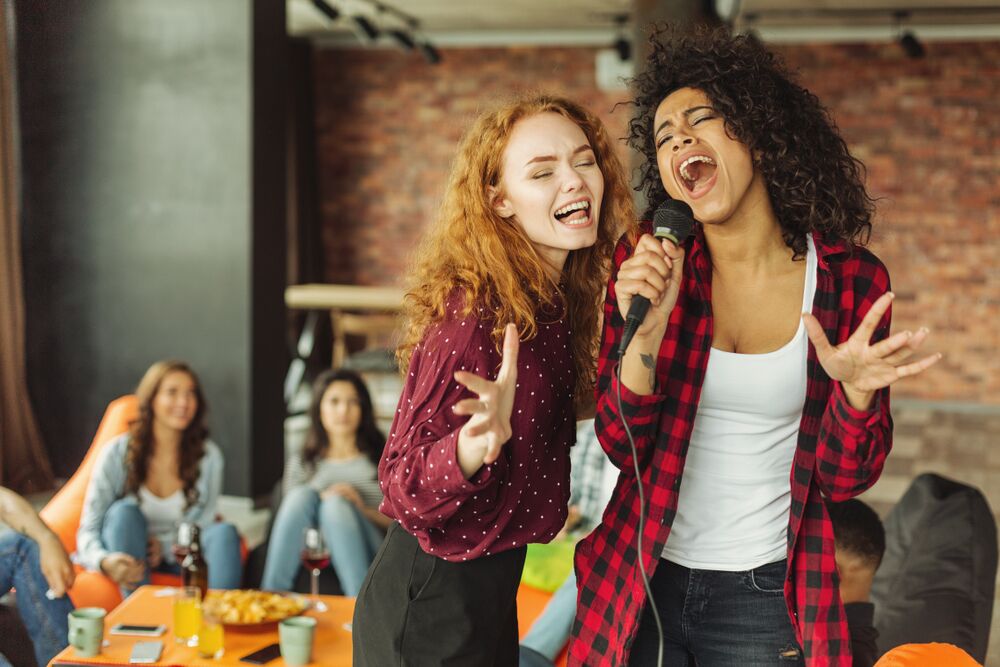 Photo: Prostock-studio/shutterstock.com
The only teardrops on the guitar at your event will be tears of laughter during an all-out Swiftie karaoke session. There are over 200 songs in the singer's repertoire, and your friends are bound to know the words to at least a few of them!  
Spice up the stage with props your pals can wear to match their song choice. A Shake It Off tutu, Fearless headband, or some RED lipstick can help bring the performance to life. 
Pro Tip: Hire a karaoke DJ to handle everything and get ready for a night you'll never forget.
Afterglow Lighting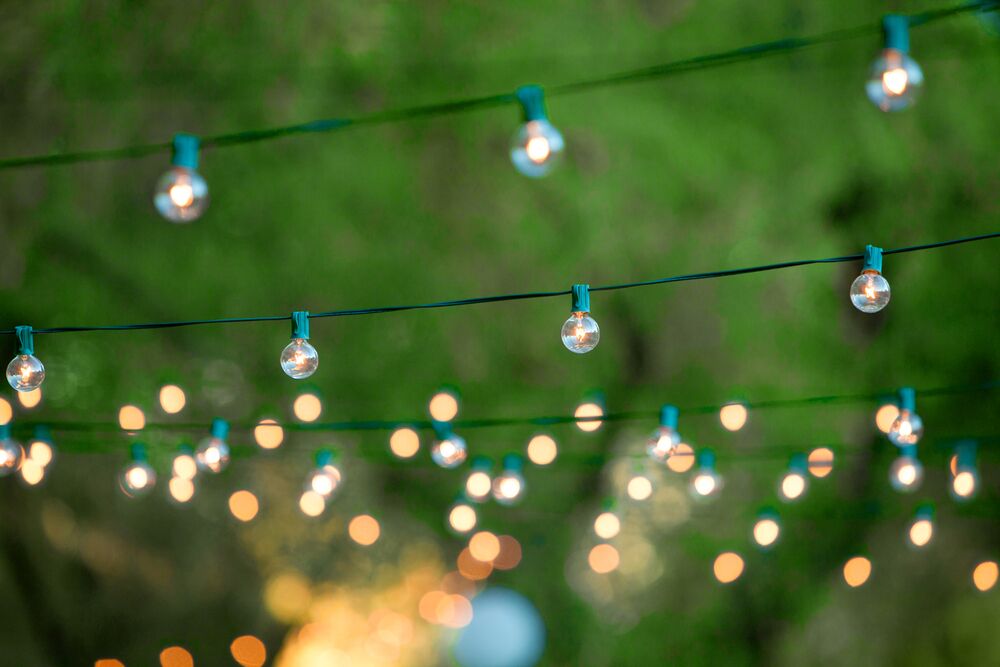 Photo: imging/shutterstock.com
There won't be a need to dance around the kitchen in the refrigerator light (unless you want to) with fun lighting to accent your party. Take inspiration from Taylor's classic music videos like the fairy lights in 'Enchanted', the bright neon colors in 'You Need to Calm Down', or the warm lighting in 'Bad Blood.' 
This little touch will help bring your event to a Taylor-approved status. Bonus points if you incorporate a mirrorball-style disco ball!
Pin the Scarf on the Taylor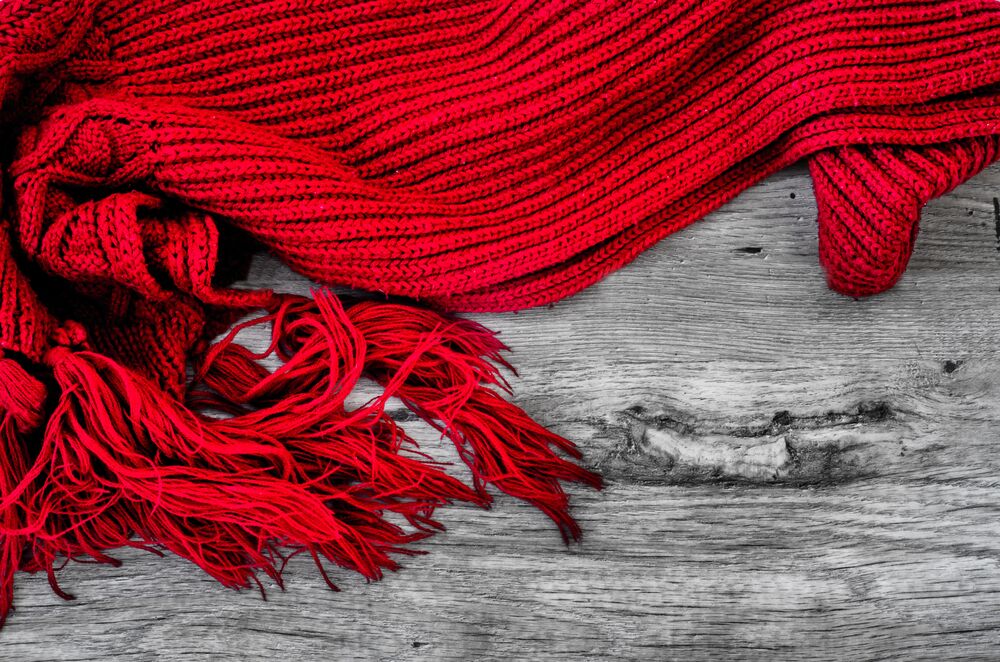 Photo: Jacob Varannay/shutterstock.com
Did we ever find out what happened to that old scarf? Pinning it on Taylor is the best way to make sure she never loses sight of it again. Pin the tail on the donkey is a party favorite among kids, and who said they get to have all the fun? A cardboard cutout or poster and red scarf is all it takes, now spin your bestie around and see where the outerwear ends up. (No Taylors should be harmed in the making of these memories).
Sparklers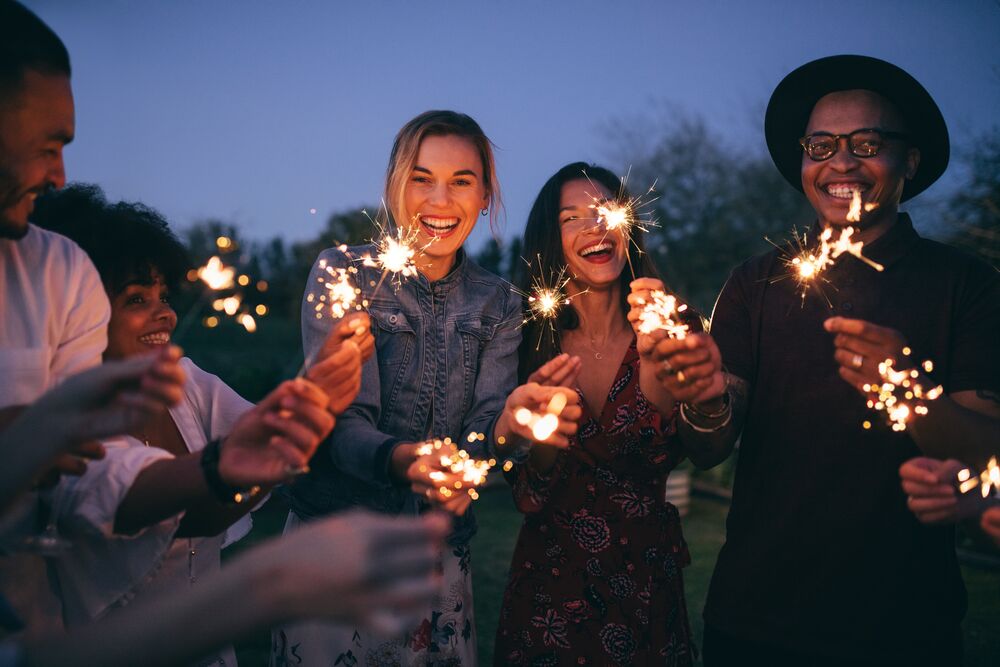 Photo: Jacob Lund/shutterstock.com
End the evening with a dazzling display of light. Watch the lights go down and then let sparks fly with a sparkler celebration as you round up a day of fun. This activity is sure to be one last hit at your Taylor Swift themed party. Be sure to check if this one works with your chosen space or venue, though!
Picture to Burn Bonfire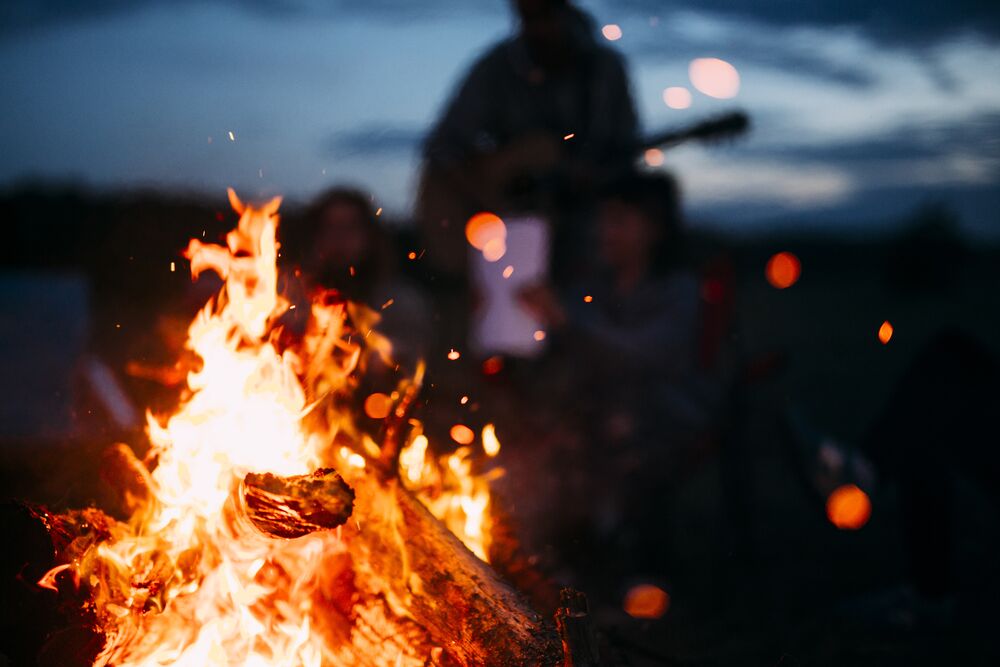 Photo: Andris Barbans/shutterstock.com
Forget the past heartbreaks by taking Taylor's advice and throwing the negativity away. Whether it's a long list of ex-lovers or old pictures of people you are never, ever getting back together with, watch the sparks fly, safely of course with a picture to burn inspired bonfire.
Dine in Style
From the hearty meals of the South to decadent eats on the East Side, you and your guests can delight in a foodie experience that spans the states. Add a special touch and hire a caterer to handle the preparations of your Taylor Swift themed party food.
Breakfast at Midnight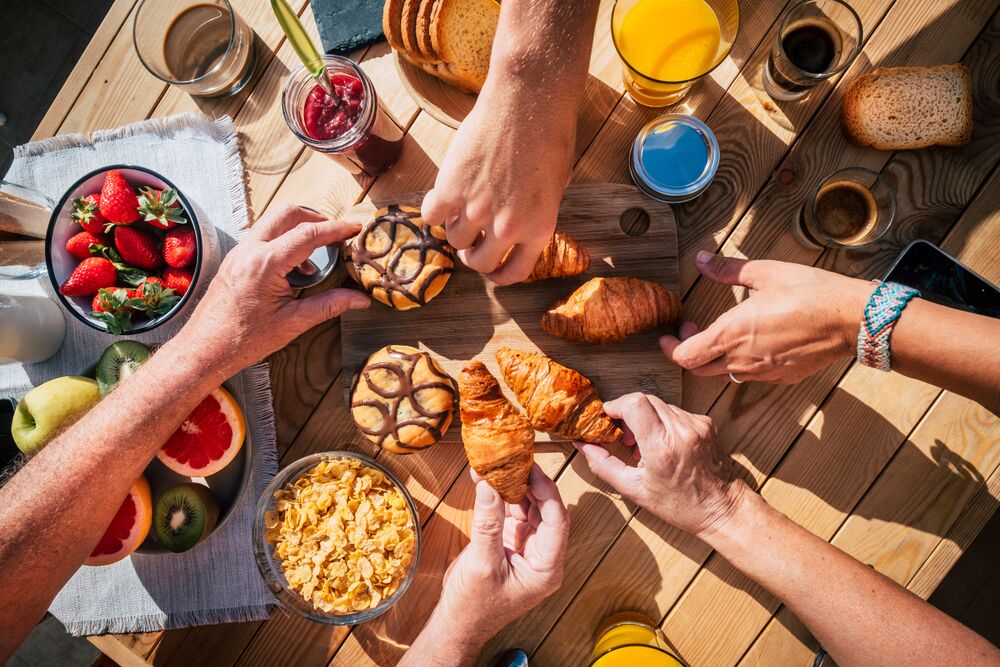 Photo: simona pilolla 2/shutterstock.com
Taylor said it best; "it feels like a perfect night for breakfast at midnight," so indulge in your morning-time favorites at twelve o'clock during your party. Serve up some pancakes, avocado toast, and of course mimosas for this midnight breakfast.
Meat and Three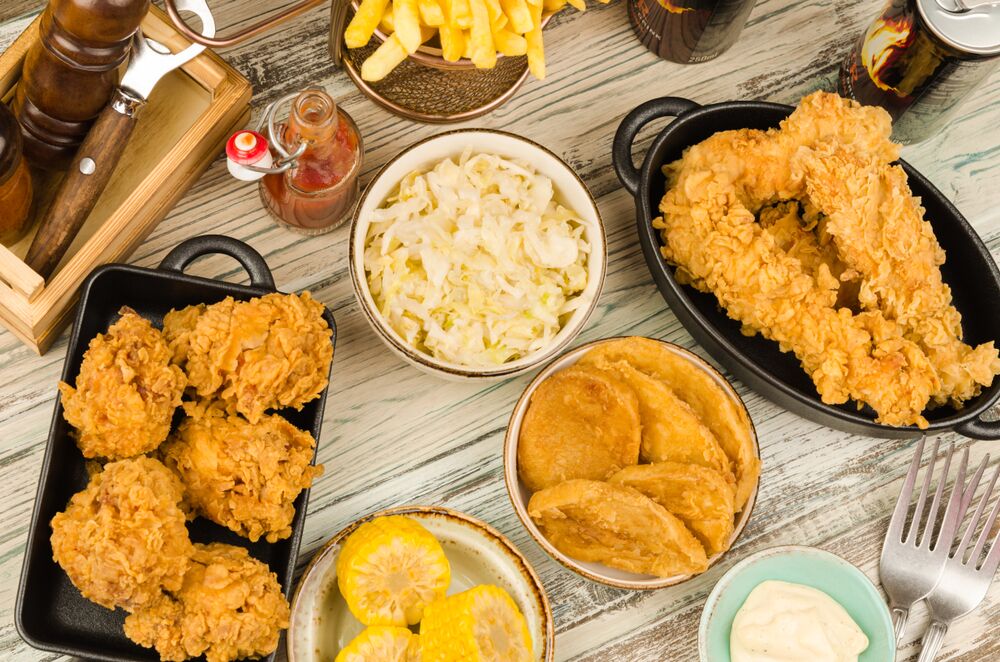 Photo: Mina709/shutterstock.com
This Tennessean staple combines a meat of your choice with three sumptuous sides. Cornbread, fried pickles, sweet potato fries, and mac 'n cheese are all solid options for a gloriously decadent dish.
Fish 'n Chips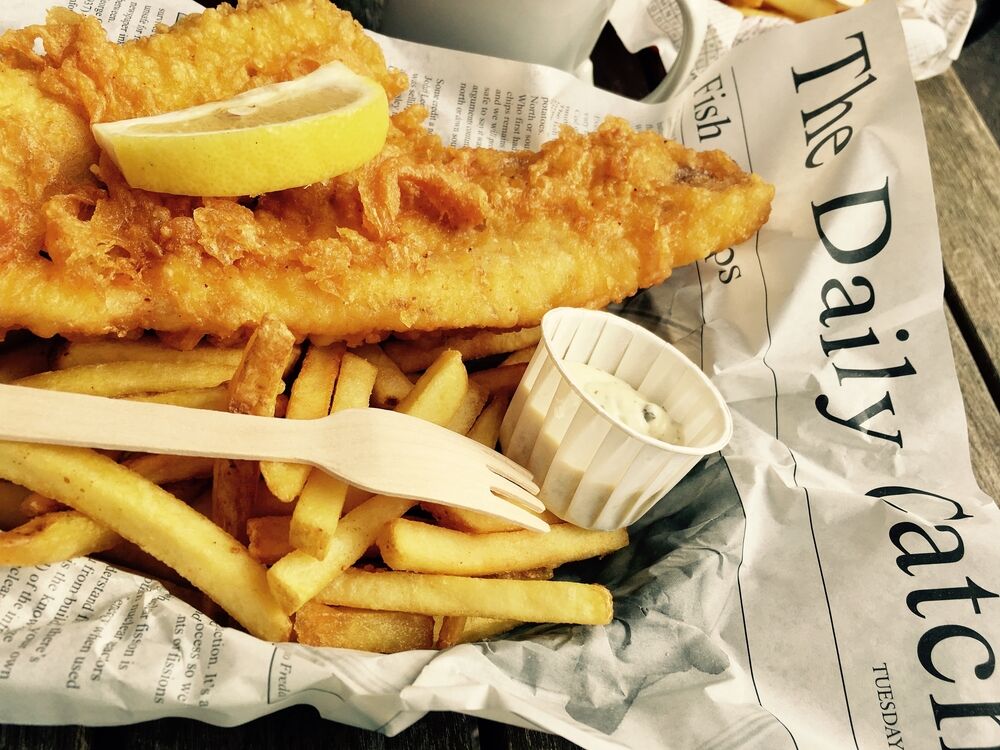 Photo: Andreea Tudor/shutterstock.com
You may not be able to take a trip to Cornelia Street and meet a London boy, but you can still enjoy traditional British food at this Swifty event. Fish 'n chips is a well-loved treat across the pond and can fuel your friends through an evening on the dance floor.  
Traditionally, this meal is served wrapped in old newspaper, so why not make some prints of Reputation's newspaper-style cover for a finishing touch?
Fairground Food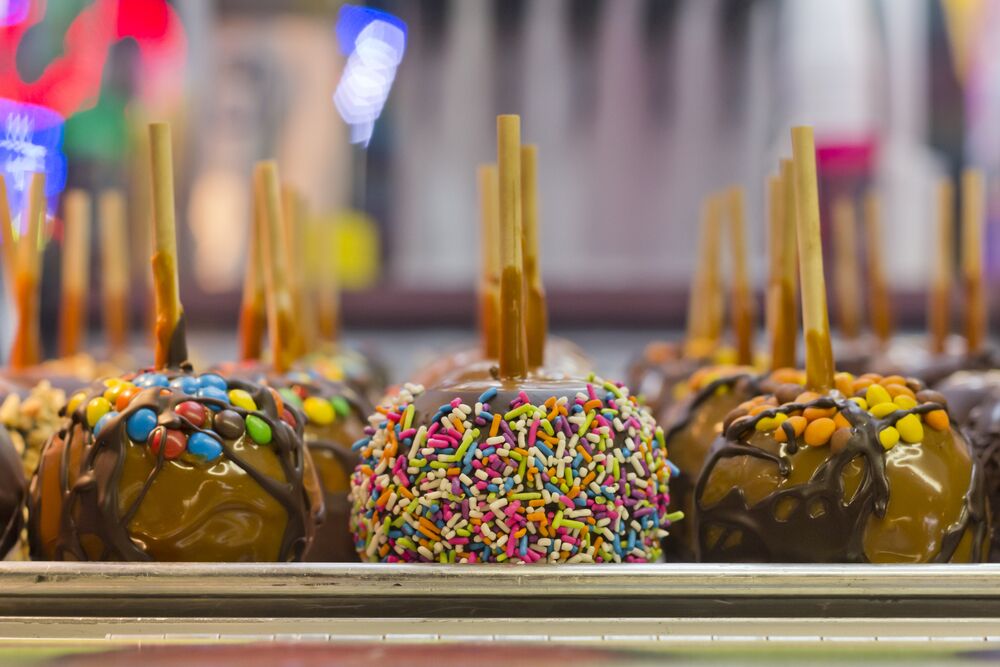 Photo: Ezume Images/shutterstock.com
Taylor is a fan of a fairground, and with the delicious food you can find there, we're not surprised. Funnel cake, corn dogs, pretzels, candy apples… the list goes on. Serving up varied snacks also helps ensure every guest can have a bite of something they love.
Drinks for Days
Champagne Problems Prosecco Tower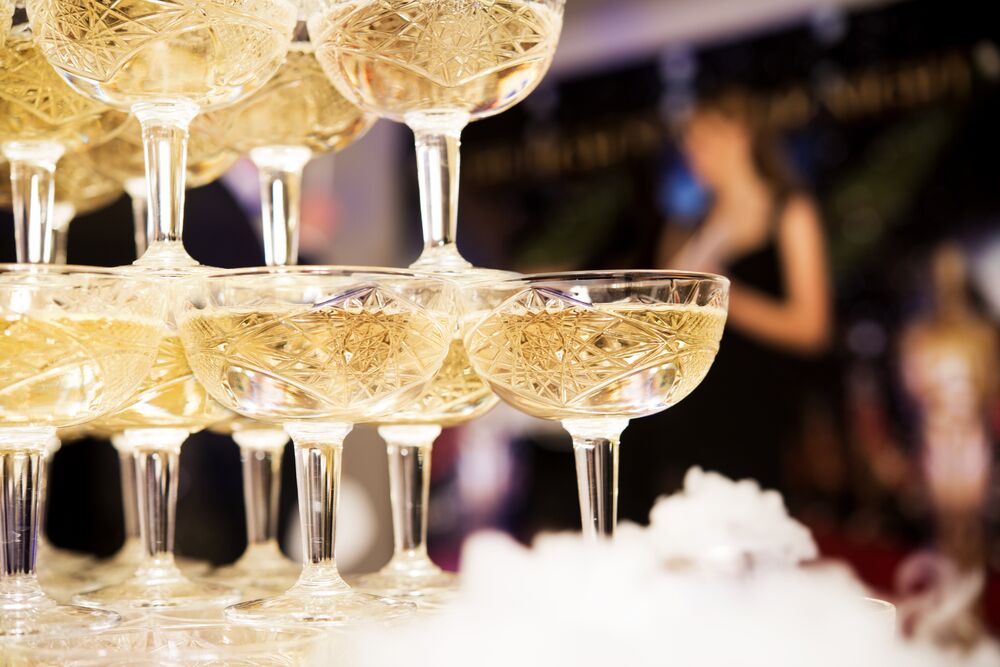 Photo: Stock image/shutterstock.com
Relish in the chaotic opulence of the Blank Space music video and have a Champagne Problems-esque prosecco tower. This is best suited for indoor events and can give any party a luxurious flourish.  
Pro Tip: Instead of balancing champagne saucers and hoping they don't fall, glue each layer together at the bottom for a sturdy base. 
I-Island Breeze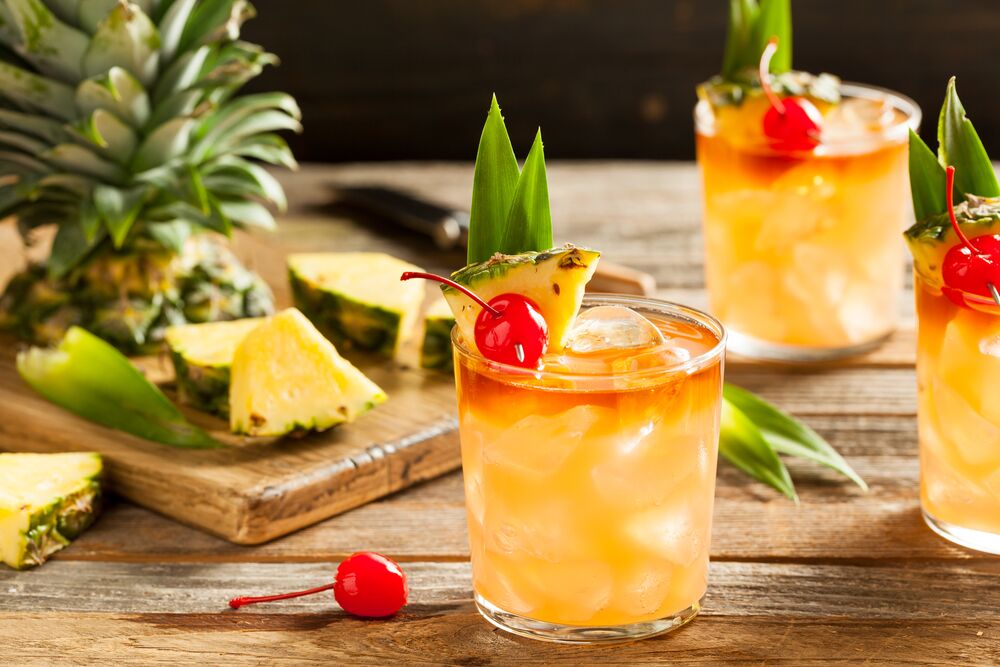 Photo: Brent Hofacker/shutterstock.com
For a refreshing tipple in the heat of the cruel summer, bring out a tray of i-island breezes. With vodka, pineapple, and cranberry juice, this fruity cocktail packs a punch. Add a maraschino cherry on top to make this drink sweeter than fiction!
Make Fun Of Our Exes Cocktails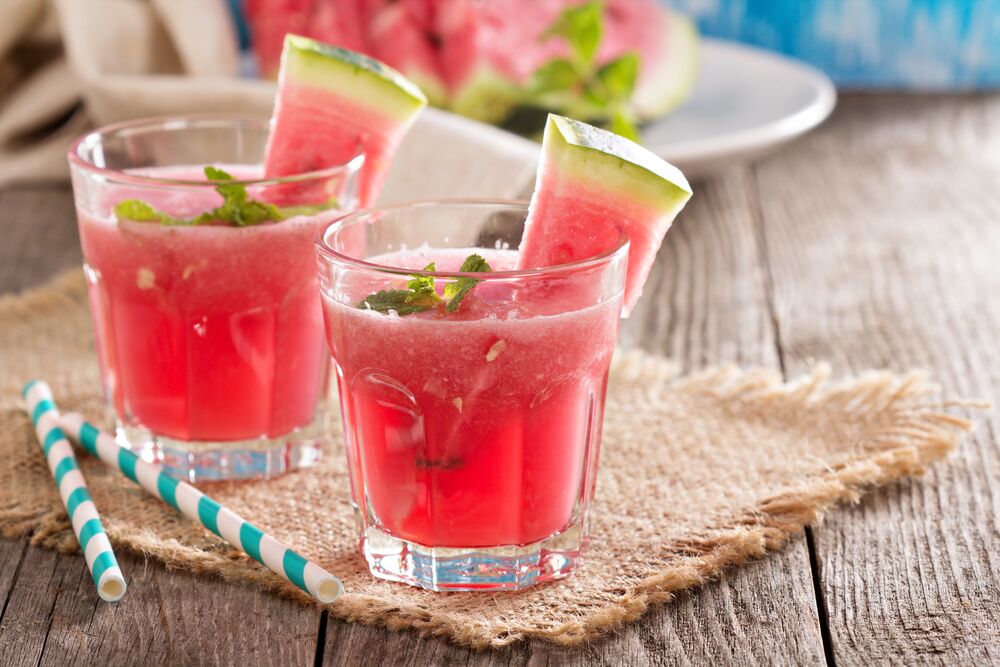 Photo: Elena Veselova/shutterstock.com
It feels like a perfect night to make fun of our exes, and Taylor Swift would agree. Known for her long list of ex-lovers and dating history, the pop star has had a handful of iconic relationships with other big name celebrities.  
Try your hand at mixing up this watermelon sugar Harry Styles inspired cocktail, or get creative with her other past relationships including Joe Jonas, John Mayer, and Taylor Lautner. Hire a local bartender to create this custom cocktail list, mix, and serve like Taylor's exes would. 
Beer in Plastic Cups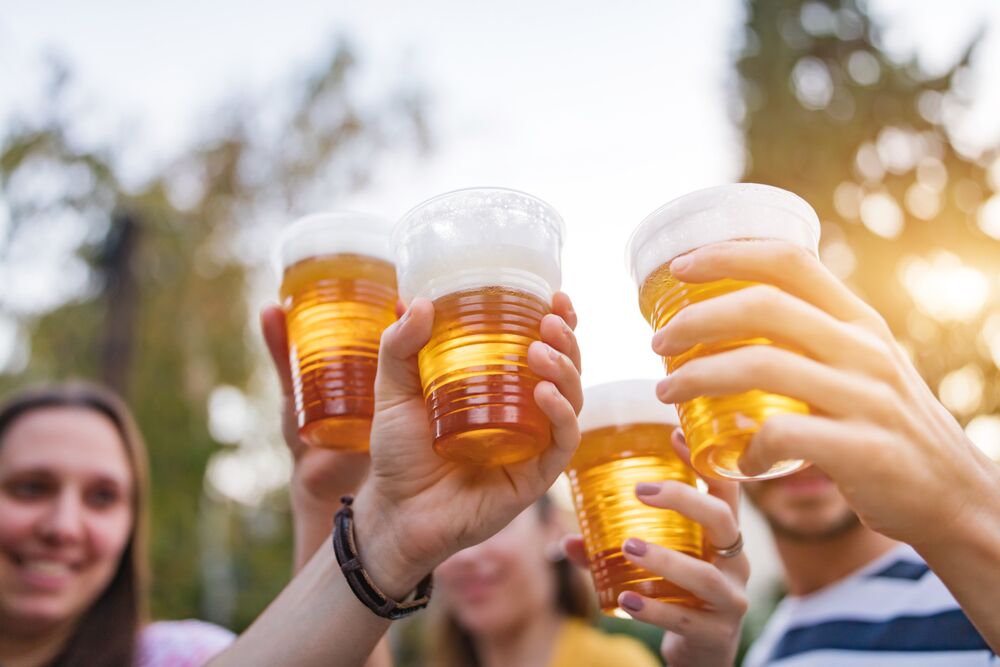 Photo: True Touch Lifestyle/shutterstock.com
There's nothing wrong with keeping things simple! Serving beer out of plastic cups will surely see you rise to become the king or queen of your guest's hearts. You can even switch this up with flavored beers and ciders, or non-alcoholic options. 
This Night is Sparkling Apple Cider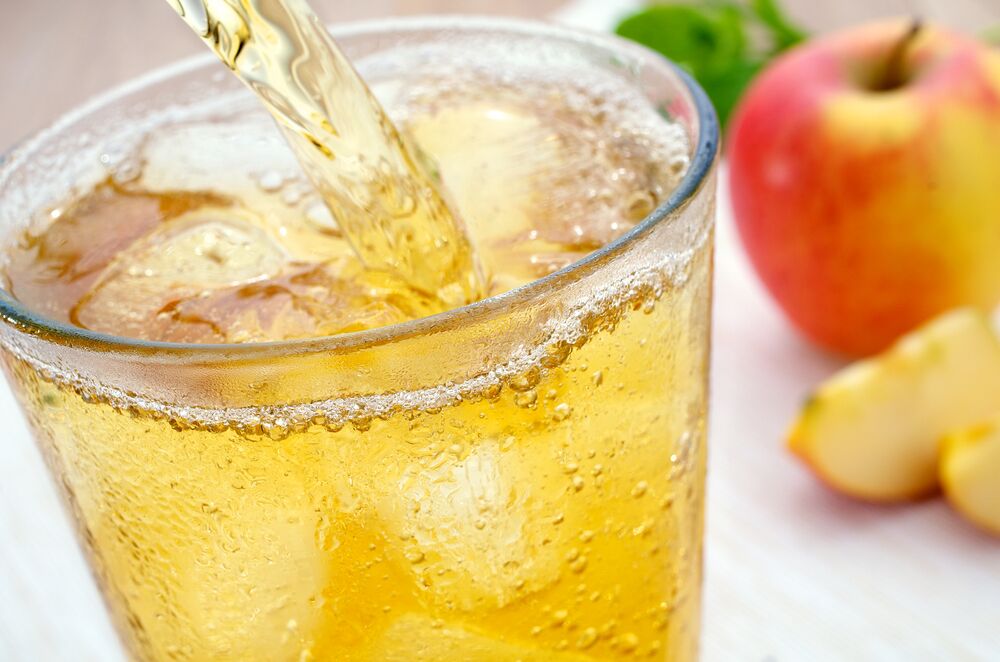 Photo: SBH/shutterstock.com
Speaking of non-alcoholic beverages, guests of all ages and preferences can have an enchanting night with a light, sparkling drink. Add apple cider and seltzers to your cooler box so your loved ones can grab a bubbling beverage to enjoy. 
For Taylor's Latest Album: Midnights
Taylor Swift releases new albums faster than we can keep up! If you're feeling inspired by her newest album, "Midnights," and want to focus on that theme, we have a few party ideas. You're definitely going to want to incorporate these album-centered details into your Midnights Mayhem party.
"Meet Me at Midnight" Invites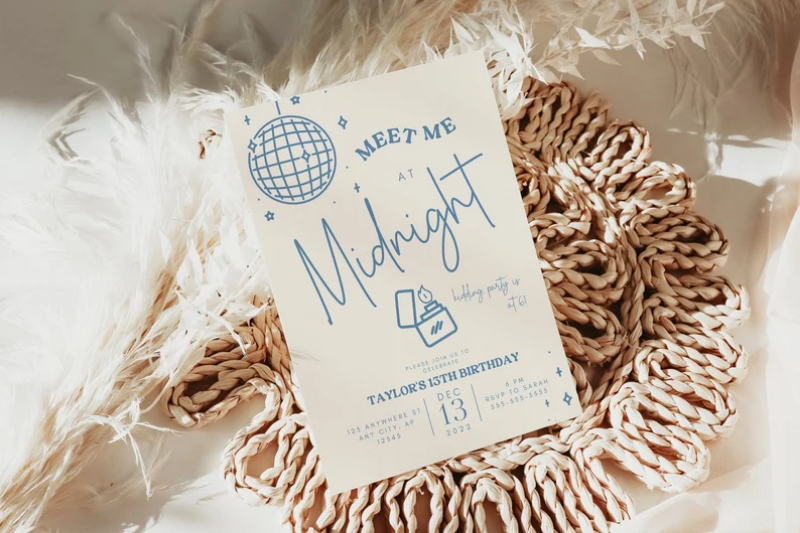 Photo: Etsy
Let guests know the theme in big, bold letters; meet me at midnight. Of course if you want to get the party started earlier, put the designated time below. This is a fun DIY project to get your creative juices flowing or you can browse Taylor Swift inspired party invitations on Etsy.
Lavender Haze Cocktail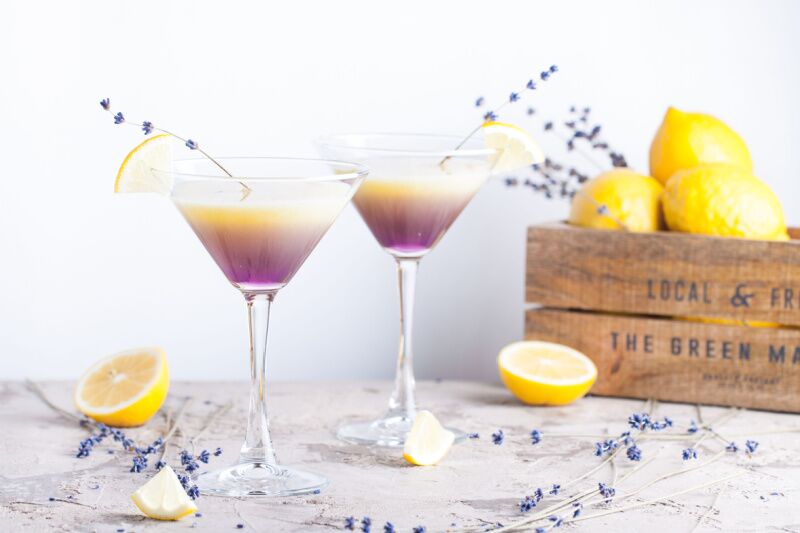 Photo: contrse/shutterstock.com
Alongside your breakfast at midnight, you'll need Taylor inspired cocktails. This is a lavender lemon drop martini, but we're dubbing it as the "Lavender Haze" cocktail for T-Swift. To make this deliciously sweet drink you'll need to mix lavender syrup with lemon juice, vodka, and ice. "Shake it off" in a cocktail mixer, add a spoonful of edible glitter, and you'll never want to put this drink down.
Midnights Balloon Clock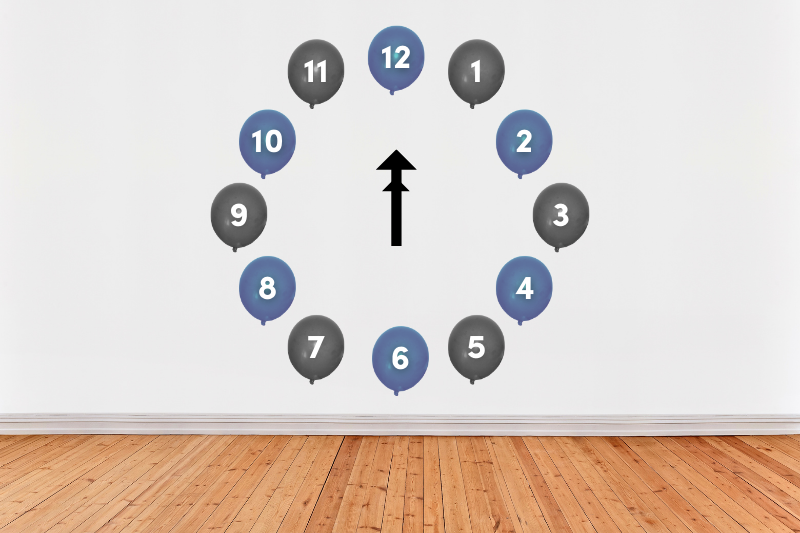 You heard Taylor; meet her at midnight. Use this timeframe as party decor with fun DIY crafts. Inflate 12 balloons and number them 1-12, then tape them on a blank wall in a large circle. Cut out two arrows of construction paper for the center hands and you've made yourself the ultimate "Midnights" clock that is larger than life.
Bejeweled Decor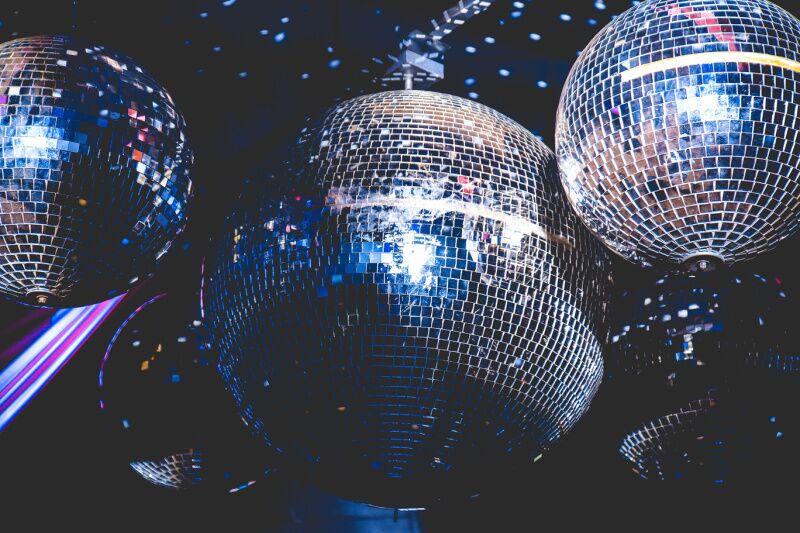 Photo: Lukaso82/shutterstock.com
Make the whole place shimmer with Bejeweled party decorations! There are no limits for this detail; go big or go home. Think blue sparkly confetti, mirrorballs, and shiny gold star streamers to make your space shine. Incorporate blue and "Maroon" accent lighting for the ultimate "Midnights" setting.
"The Great War" Name That Tune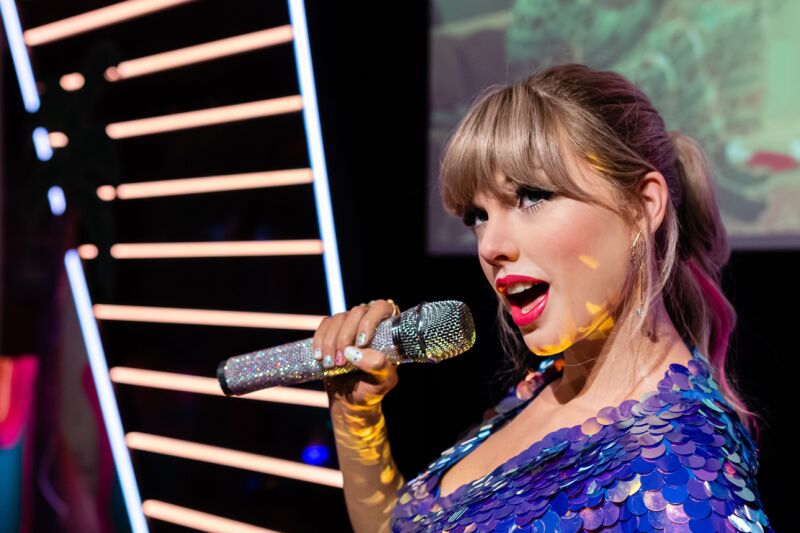 Photo: ako photography/shutterstock.com
Question…? Wouldn't you love to go head-to-head with your fellow swifties to correctly guess the songs on the "Midnights" album? If you're a diehard Taylor "Mastermind" and are up for the challenge, play with her other 220+ songs for this fun and competitive game.
For your Taylor-gating Party
Our wildest dreams have come true; Taylor Swift and Travis Kelce are the newest celebrity "It" couple. As loyal Swifties, we can't help but combine our love for football and Taylor Swift to create the most epic Sunday football watch parties you've ever seen.
Vodka Cranberry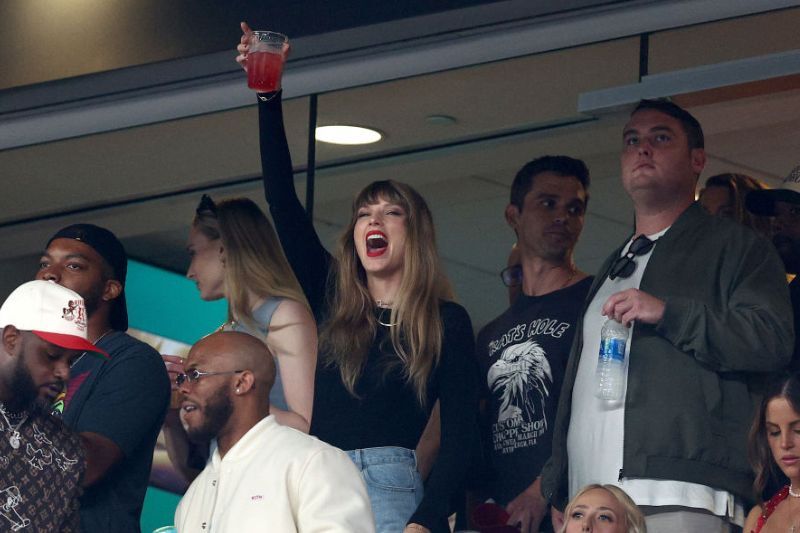 Photo: Elsa/Getty Images
If we've learned one thing about Taylor Swift this football season, it's that she is a huge fan of sipping on vodka-crans while watching the Kansas City Chiefs. Mix up this simple yet delicious cocktail by combining one part vodka with two parts cranberry juice over ice.
Tailgate Party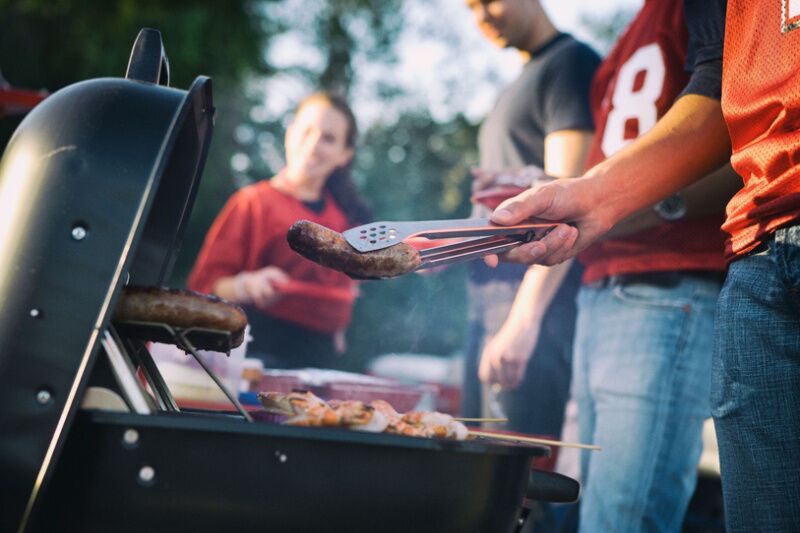 Photo: Sean Locke Photography/shutterstock.com
Tailgating (Taylor's Version)! Invite your friends, fire up the grill, and play some pre-game tunes while you party in the getaway car. Check out our football playlist on Spotify to get into the spirit, let the games begin, and watch the players, play, play, play.
Football Jersey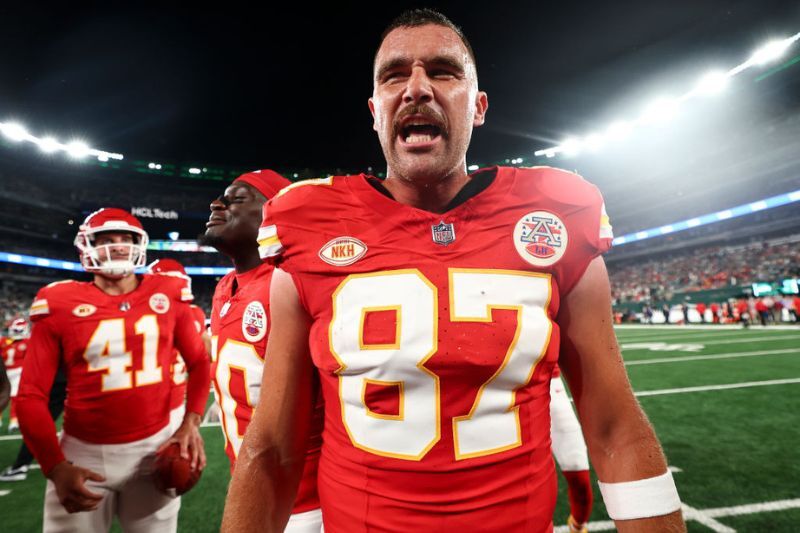 Photo: Kevin Sabitus/Getty Images
It's the NFL (Taylor's Version), so wear your favorite football jersey or Swiftie attire! Whether you're sporting Travis Kelce's crimson red jersey or your Eras Tour merch, any sort of athletic shirt or Taylor coded outfit is perfect for game day.
Chicken Tenders with Ketchup and "Seemingly Ranch"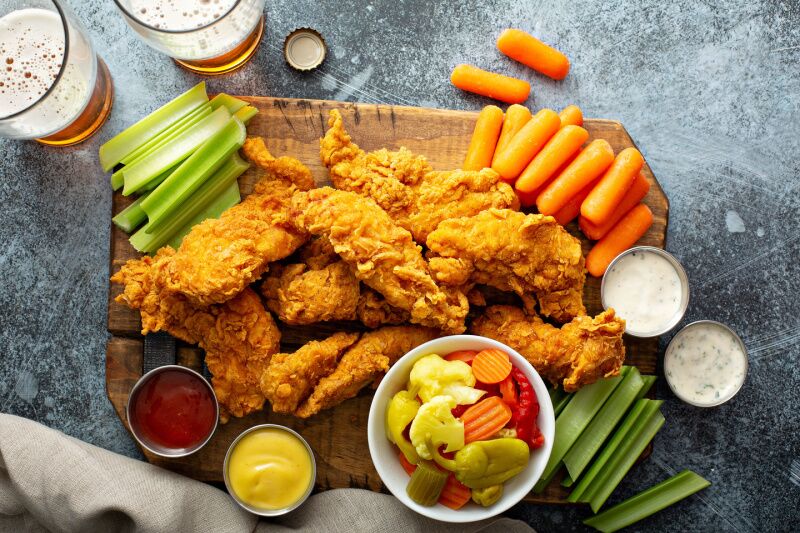 Photo: Elena Veselova/shutterstock.com
Keep the party food options simple but Taylor-approved. Heat up your favorite frozen chicken tenders, make them yourself, or order from a local restaurant. No matter what type of chicken tenders you serve, make sure to have plenty of ketchup and ranch for dipping.
End Zone Dances
Photo: Jason Hanna/Getty Images
The Kansas City Chiefs tight end is always swift to the end zone, so join him and the team on an end zone dance when they score a touchdown. Start practicing moves as seen in the Eras Tour like the classic Bejeweled spin, the Style steps, or Travis' archer arrow.
For more Taylor Swift themed party inspiration, follow

@thebash

on Instagram to bring your celebration to life!
Find more party theme ideas here on The Bash.