The One Where You Throw a Friends Themed Party
Could you be any more excited?!
Avril Whelehan
Contributor
Let's Get This Party Started!
Find event inspiration, themes, and unique party vendors here on The Bash. We'll share customized ideas, personalized tips, and recommended vendors to help bring your celebration to life!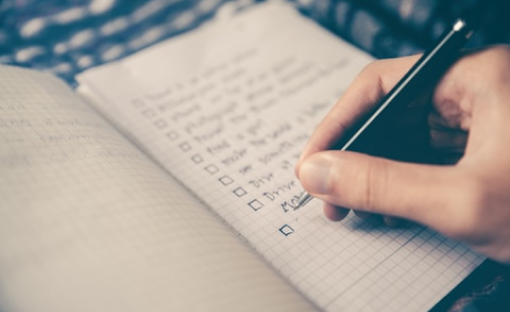 Party Planning Checklist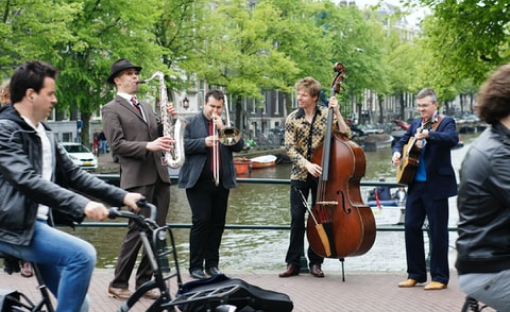 Recommended Vendors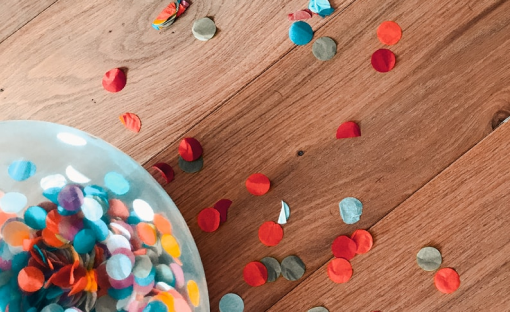 Party Trends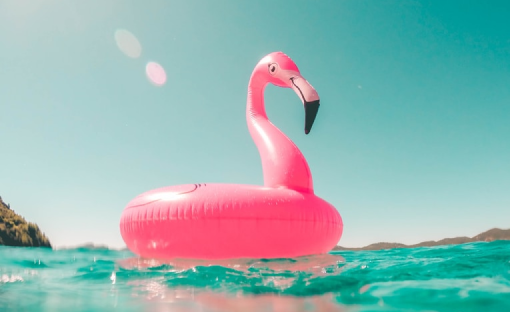 Party Themes
You've had to "PIVOT!" a lot in recent years when it comes to party planning, from virtual parties to Zoom birthdays, but now you're free to host the do of your dreams! Why not celebrate your love of the Central Perk crew in person by getting the gang together for a Friends themed party? 
Whether you're a faithful fan of the hit show or a newfound follower thanks to Netflix, hosting a themed party is a great excuse to have some fun. Pay homage to your favorite tv show episodes, plan party games and entertainment inspired by the sitcom, or throw a fancy-dress party where everyone comes dressed as the main gang, celebrity cameos, or recurring favorites like Janice, Gunther, and Mr. Heckles.
The 90s have never been so hot, so a Friends party is bound to go down a treat with your very own friends. From bridal showers and bachelorette parties to birthday parties and baby showers, this theme works for any occasion, big or small. 
Here's everything you need to throw the ultimate Friends themed party:
Friends Themed Party Entertainment
Bartender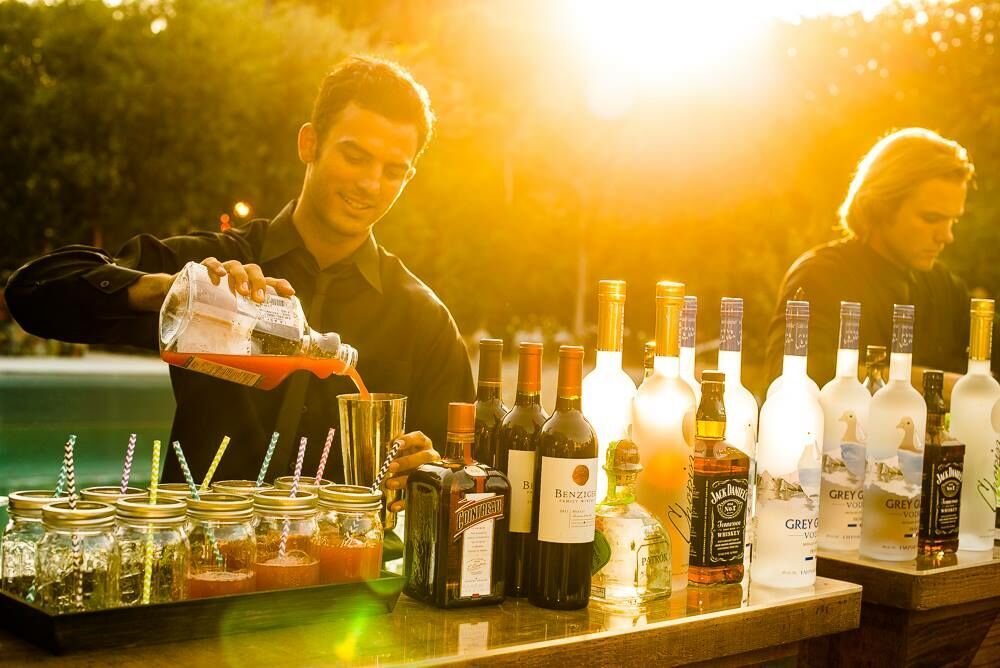 Photo: Paul Michaels' Mixology
Friends is set in the heart of Manhattan, the home of the cocktail bar. A mixologist and bartender could be the perfect ingredient to shake up and stir your Friends themed party into action. 
Ask for signature cocktails and create your very own custom menu complete with cocktail names that reference the show. (Any takers for a "How You Doin'" highball?) Or choose a bartender who has a list of ready-made refreshments that will go down a treat with your friends.
Live Band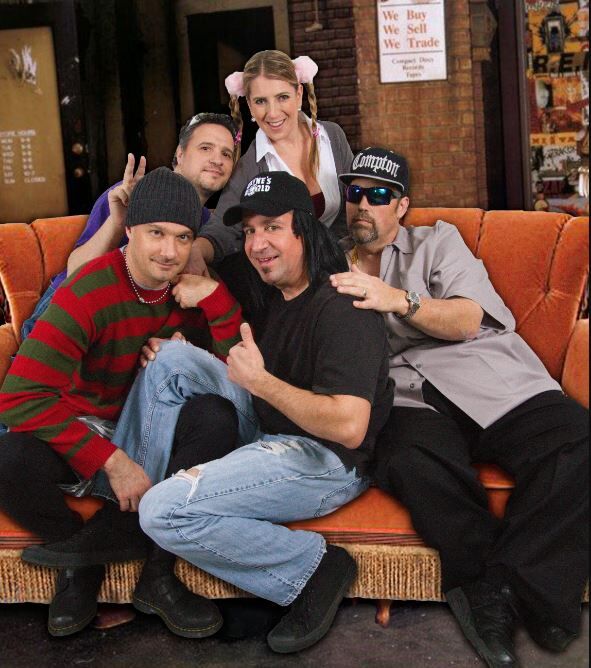 Photo: Hit Me 90's Band
If you are going all out á-la-Phoebe with the ice and cups in Season 5, then why not hire a live band for your Friends themed party? Whether you want a band who can play 90s and 00s hits and covers or an acoustic duo with a fun, upbeat setlist, a live band is a great way to set the tone for a fun night. 
Guests are bound to want to boogie when they hear their favorite hits of yesteryear, and nothing injects life into a party quite like a busy dance floor. Your friends will be singing "I'll Be There For You" at the top of their lungs in no time.
Caterer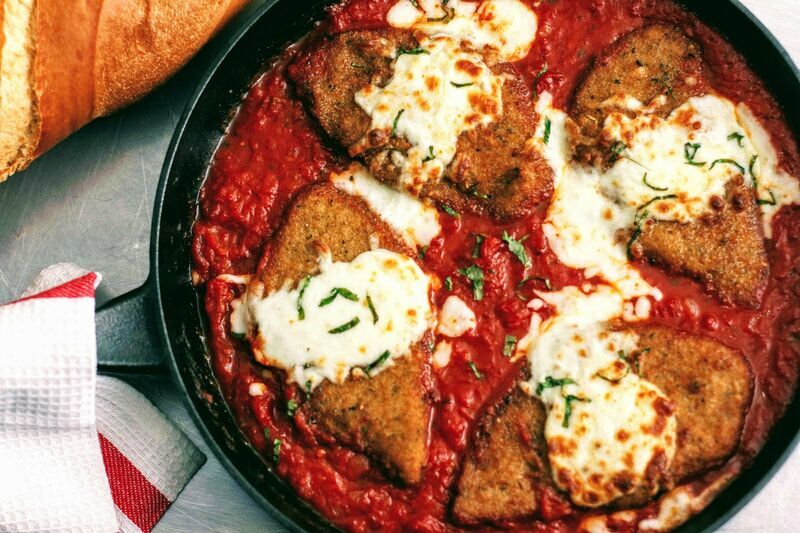 Photo: Judd's Catering
We know by now that "Joey doesn't share food!" but that doesn't mean you have to follow in his footsteps. Providing food for guests, whether it's casual bites or a plated meal, is a guaranteed way to win those 5-star reviews afterward. 
You can choose caterers who serve appetizers and grazing tables or find a company that delivers no-fuss yet tasty burgers, fries, or pizza. For guests with a sweet tooth, why not find a dessert catering company that delivers everything from delicious donuts to ice cream. 
Tarot Card Reader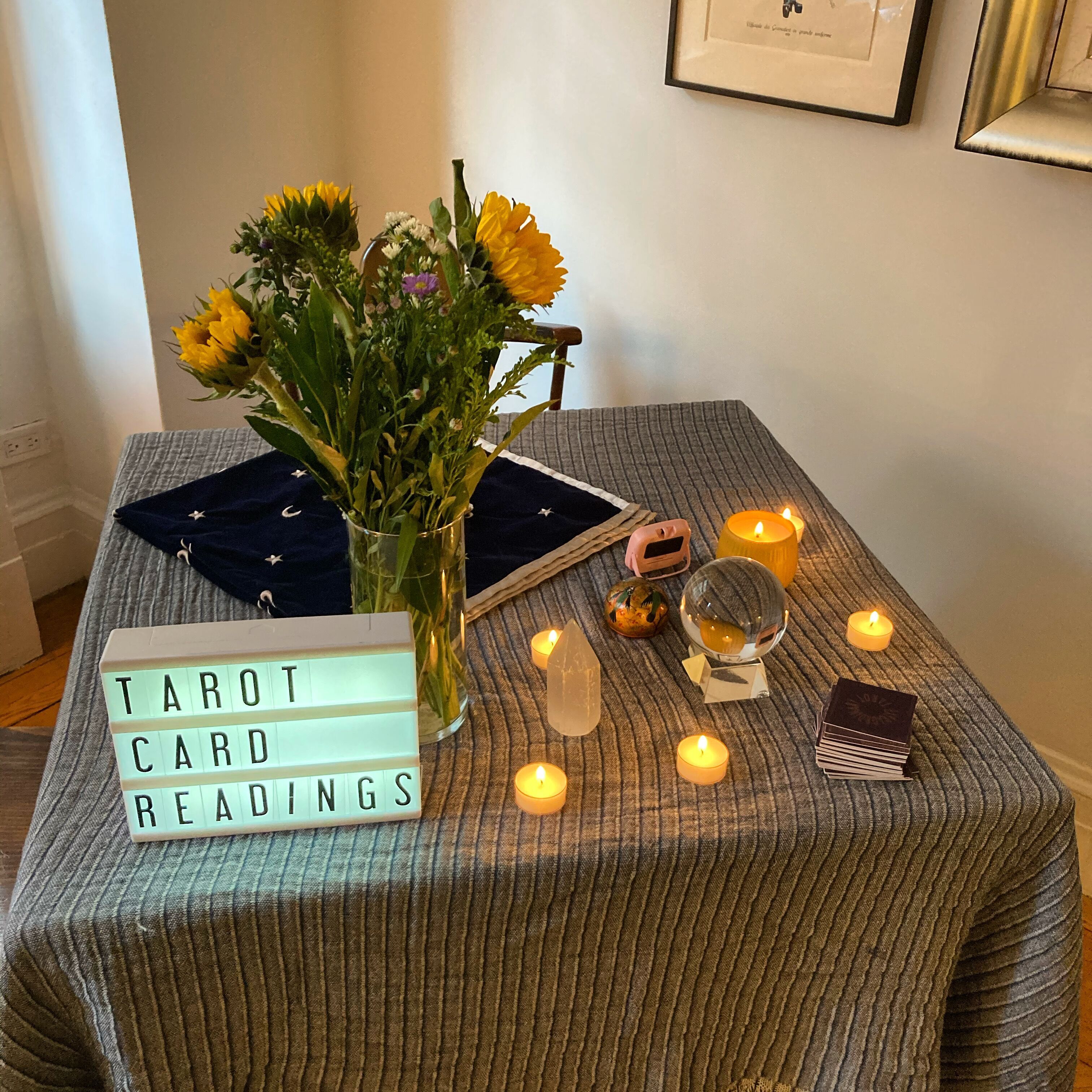 Photo: Extraordinary Tarot
In honor of the quirky and eternally lovable Phoebe, also known as Regina Phalange when caught in a bind, why not go niche and hire a variety act for your party? A tarot card reader will add magic, illusion, and intrigue as guests share the interesting results of their readings.
Caricaturist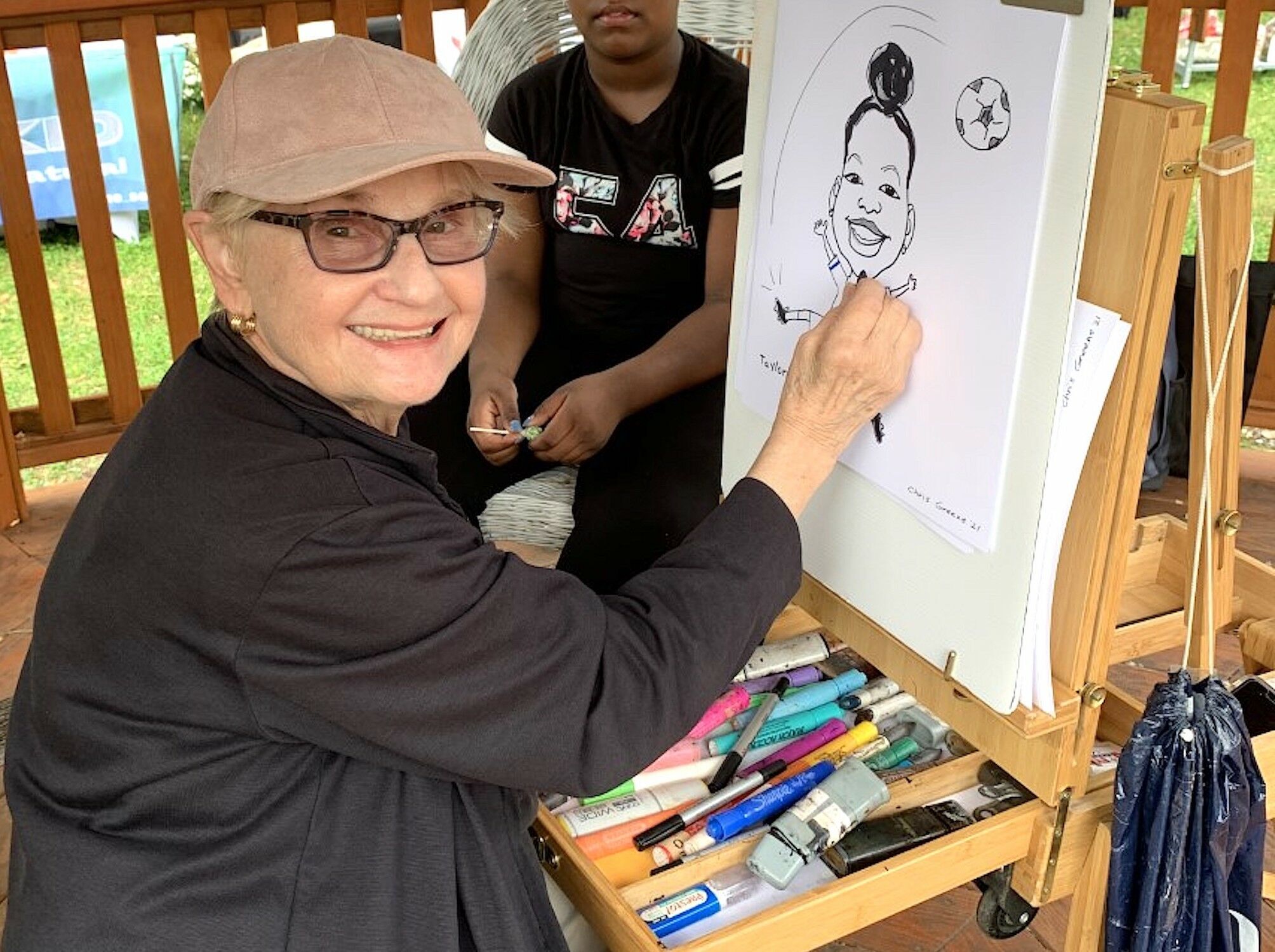 Photo: Chris Greene
If you're throwing the party of the year, then you will want lifelong keepsakes to remember it by! Selfies and group pics are perfectly fine, but why not hire a caricaturist who can draw live and laugh-out-loud portraits of your friends crew! Don't forget to include some photo booth props to make the drawings even more memorable.
Ideal Venues for a Friends Themed Party
Café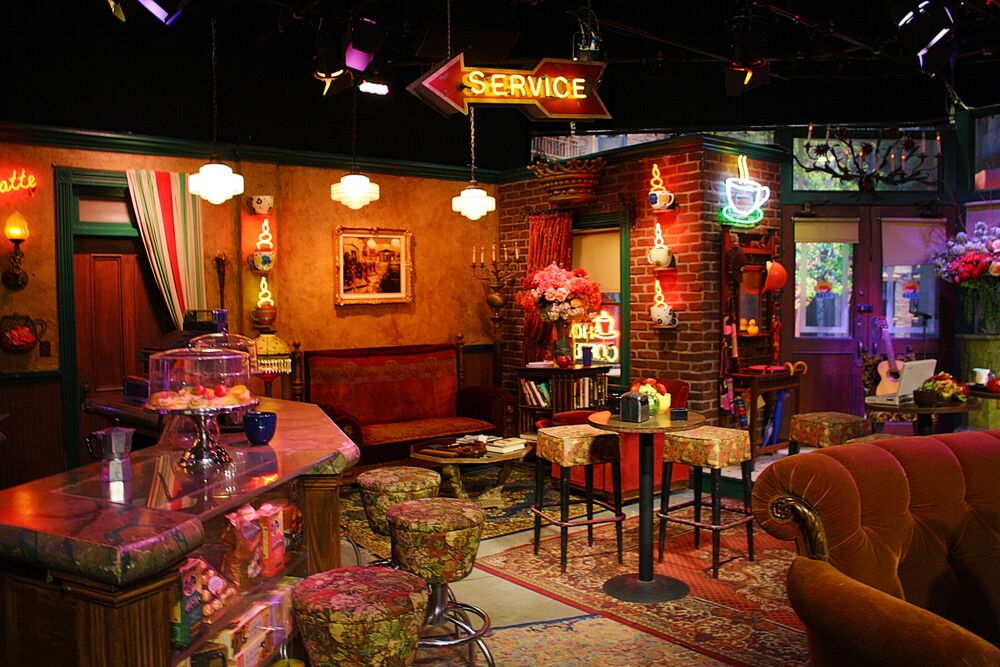 Photo: Mariia Illiashevych/shutterstock.com
The Central Perk coffee shop was pretty much the eighth friend in the gang after Gunther, so a café feels like a great spot to host your party. You can find trendy and upscale cafés that have late-night openings and private areas like upstairs areas or separate rooms that can be hired for special events. Be sure to bring in mismatched coffee mugs for the true Central Perk aesthetic.
Loft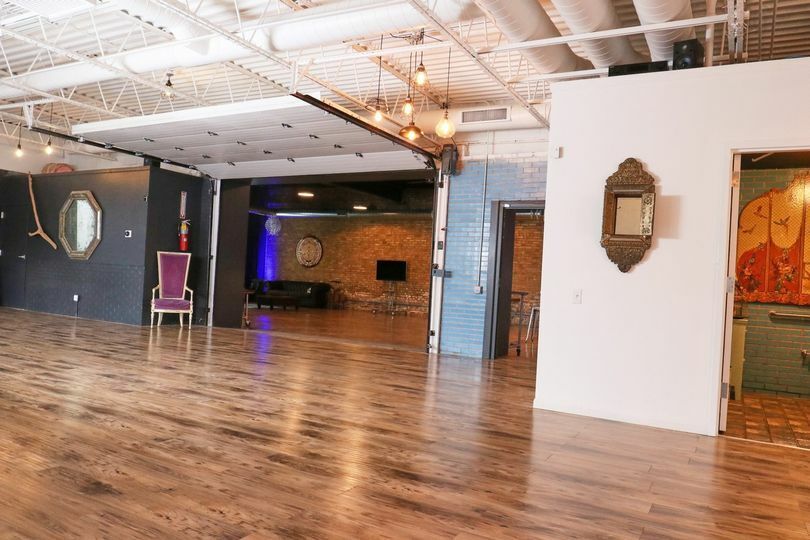 Photo: Trigger - Studio B
A loft is a fitting choice for a Friends-themed party, seeing as Rachel and Monica lived out their earlier years in an impossibly spacious Manhattan apartment that was lofty and large as they come! From industrial-chic lofts to rustic lofts, there are plenty of choices out there. Best of all, many lofts come as blank canvases, so you will be able to project your creative Friends-inspired decor in every corner. 
Backyard at Home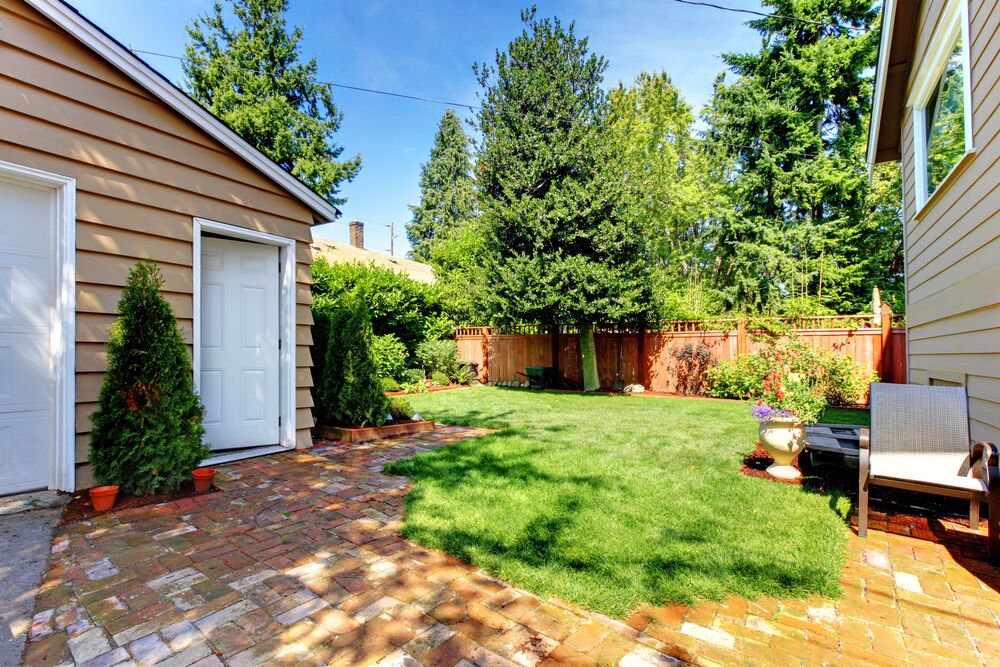 Photo: Artazum/shutterstock.com
Your own home is the perfect spot for a sitcom soirée. You can be like Joey and Chandler and let the good times flow or plan like Monica and have every single detail down to a "T." Either way, in your own home, you have the freedom to decorate as you please and turn the music up high. 
If you're short on space or want an outdoor area for an alfresco option, you can always ask a close friend or relative if you can host the party at their place. Just promise to clean their coffee machine for a while and that should do the trick.
Friends Themed Creative Details
Friends Trivia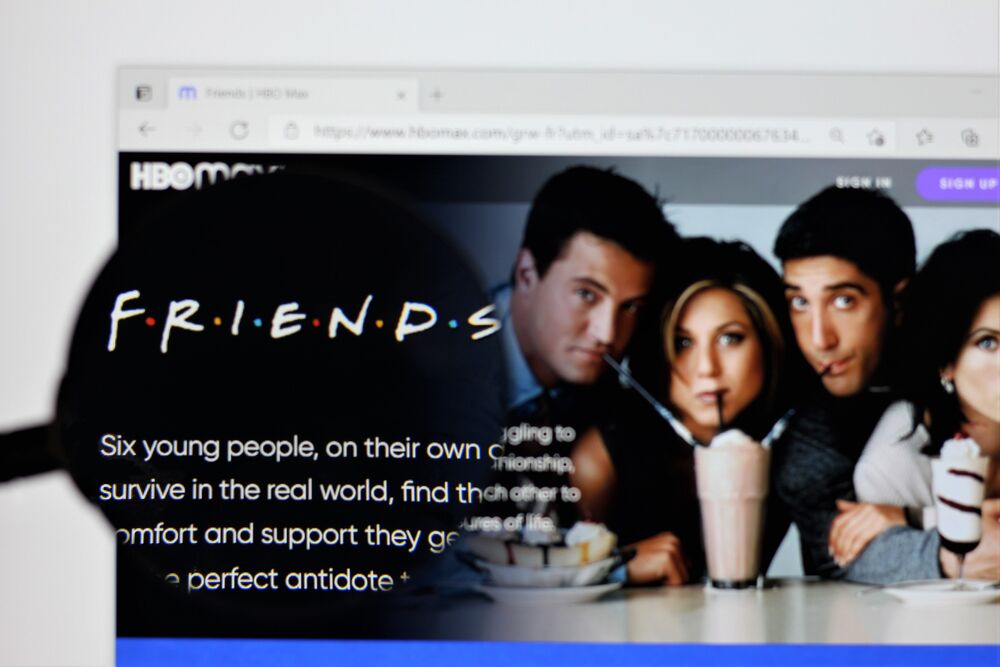 Photo: Blueee77/shutterstock.com
Remember when the girls lost their apartment because of a highly-competitive quiz? Well, we're not saying you need to go to such extremes, but you could add a couple of themed quiz rounds to add a competitive edge to the night. Categories and rounds like Who Said the Line…?, Rachel and Ross: True or False?, Friends and Their Eclectic Jobs Through the Ages, Recurring Guests on Friends, and The Cast Today: True or False? are apt options. 
Of course, you could go full Ross and copy his iconic quiz categories: Fears and Pet Peeves, Ancient History, Literature, It's All Relative, and a Lightning round! Provide spot prizes for completing quotes and goodies for the winners, like a pack of coffee beans or "Grandma's secret recipe" Toulouse cookies… (that turn out to be from the grocery store.)
Poker Night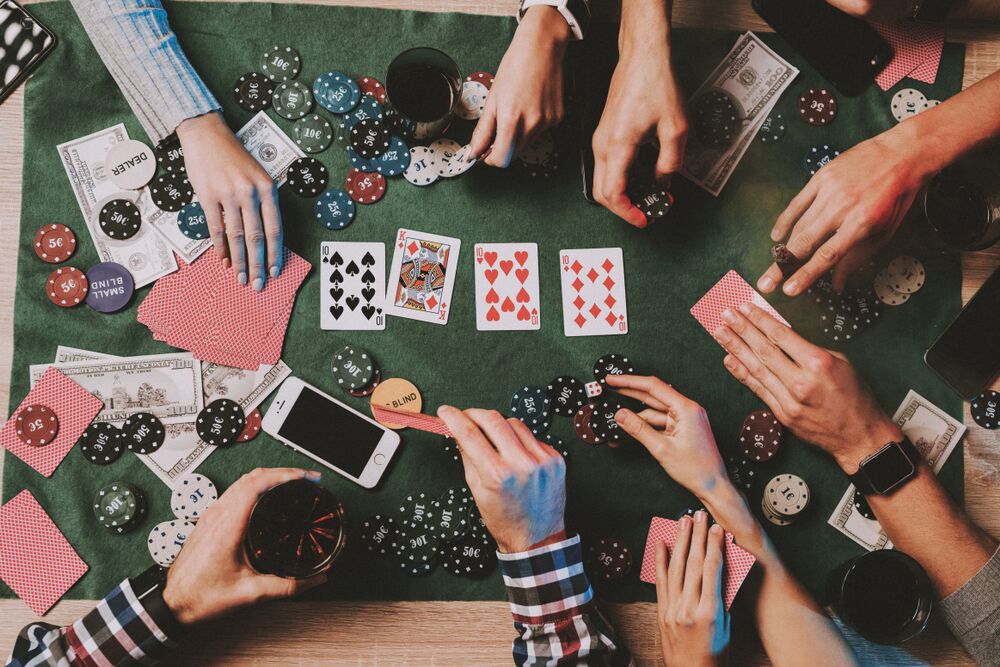 Photo: VGstockstudio/shutterstock.com
Remember The One With All The Poker episode when the girls outwitted the boys over a card game? If your Friends Themed Party is an intimate affair with a small group of friends, why not arrange a spirited poker game in honor of the show! Poker is fun, competitive, and brings people together around a table, which is bound to lead to laughs and some light banter.
90s Music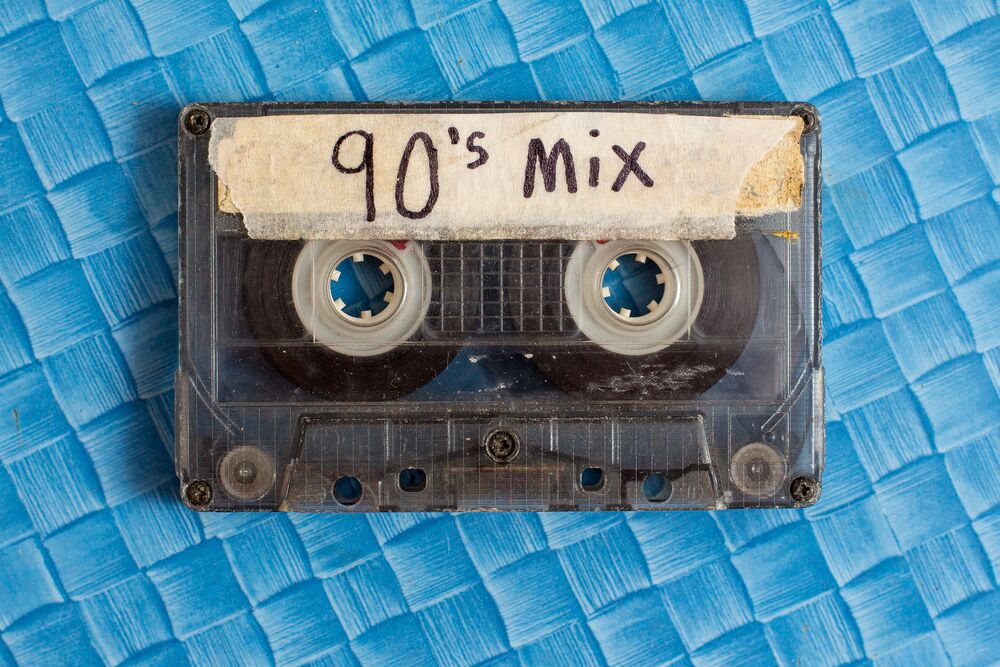 Photo: MPIX/shutterstock.com
Create a 90s-inspired playlist as the ideal soundtrack for your Friends themed party. You can choose hit songs from the decade and add songs by artists mentioned on the show. Sting, U2, Hootie & the Blowfish, and Lionel Ritchie are just some of the great artists that got shout-outs on Friends over its 10-year run.
Friends Themed Party Decor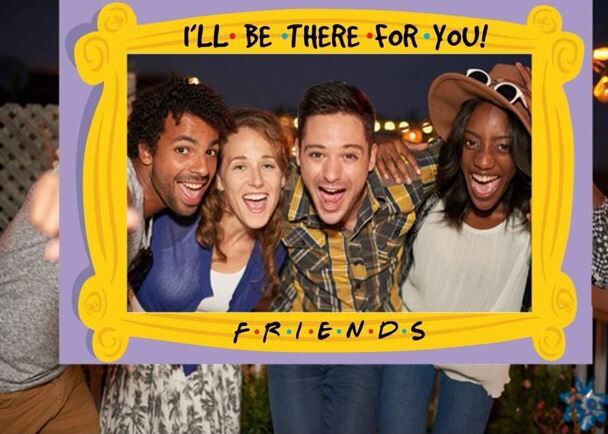 Photo: Walmart
From Central Perk signage to posters and yellow framed photo displays of your favorite characters and moments in the show, you can get creative with your party decor. General ideas and current trends that will add to the overall aesthetic include balloon decor, candles, string lights, and color themes.
Friends Inspired Outfits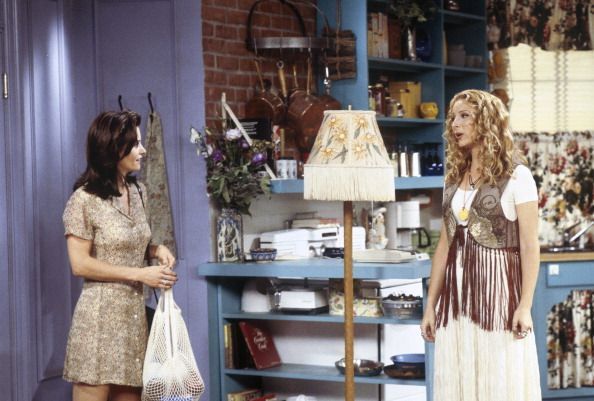 Source large photos of each star and turn them into hilarious masks for your friends to wear throughout the evening. You're never too old to dress up as your heroes. Invite guests to do their best when it comes to putting together a costume based on their favorite character.  
From Chandler's sweater vests, Ross' slicked-back hair, and Phoebe's funky hats and accessories to Rachel's chic style and Monica's miniskirts, there is plenty of inspiration to be gained from the show's stars. Go one step further and get guests to fancy dress based on their favorite episode. Be it Rachel's cheerleader gear or Monica's "It's the humidity!" hairstyle, there are endless references to choose from.
Pro Tip: Find more Friends themed outfit ideas from Marie Claire.
Friends Themed Food Ideas
Cupcakes and Cake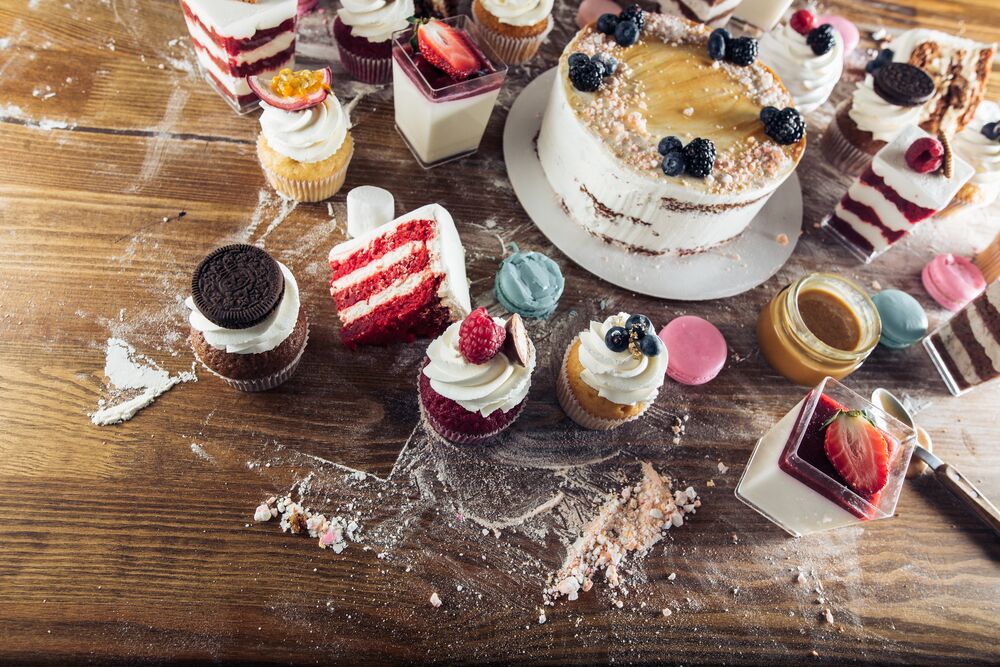 Photo: UfaBizPhoto/shutterstock.com
Like Monica, are you set on always being the host with the most? Order Friends-themed cupcakes with frosting and custom elements from the show to really wow your guests and add thoughtful touches.
You could get an oversized cake, a big 2022 trend, and get an edible photo of the cast specially printed on at the bakery as a cake topper. Cupcakes or iced cookies look great on display and can add to the overall theme. If this is a Friends themed birthday party, these are a must.
Lasagna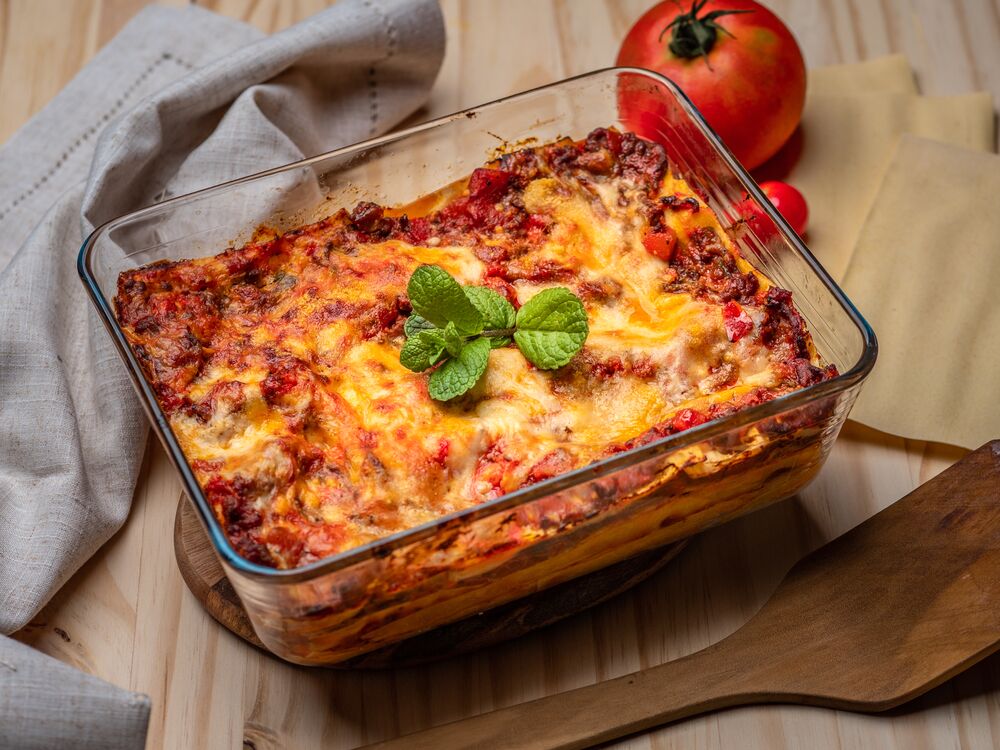 Photo: Remy P/shutterstock.com
Remember the time Monica thought she'd lost a band-aid in food meant for her mother's party and the emergency frozen lasagnas made an appearance? If you're doing some home catering, lasagna is a winner as it can be pre-made (or pre-bought) and left out for guests to help themselves. Just try not to "Pull a Monica" and keep your eye out for slip-ups!
Sandwiches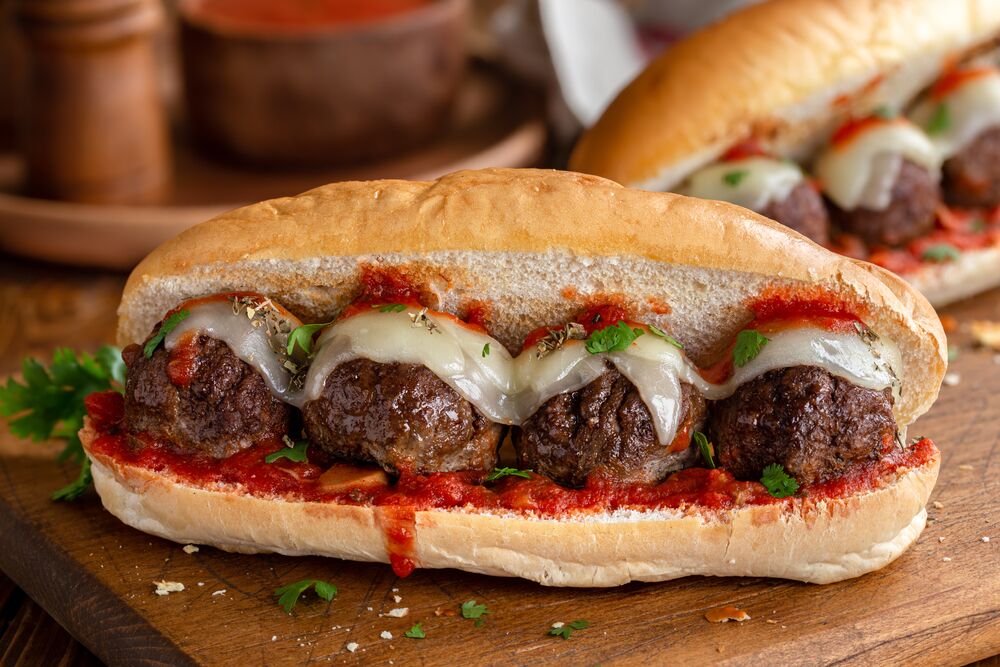 Photo: Charles Brutlag/shutterstock.com
No pressure, but are your sandwiches to die for? Joey allegedly saved Ross' life from what turned out to be a car backfiring, but really he was trying to protect the greatest sandwich of all time: a meatball sub. You could add this to your menu as true fans of the show will appreciate the reference and the delicious flavors.
A Trifle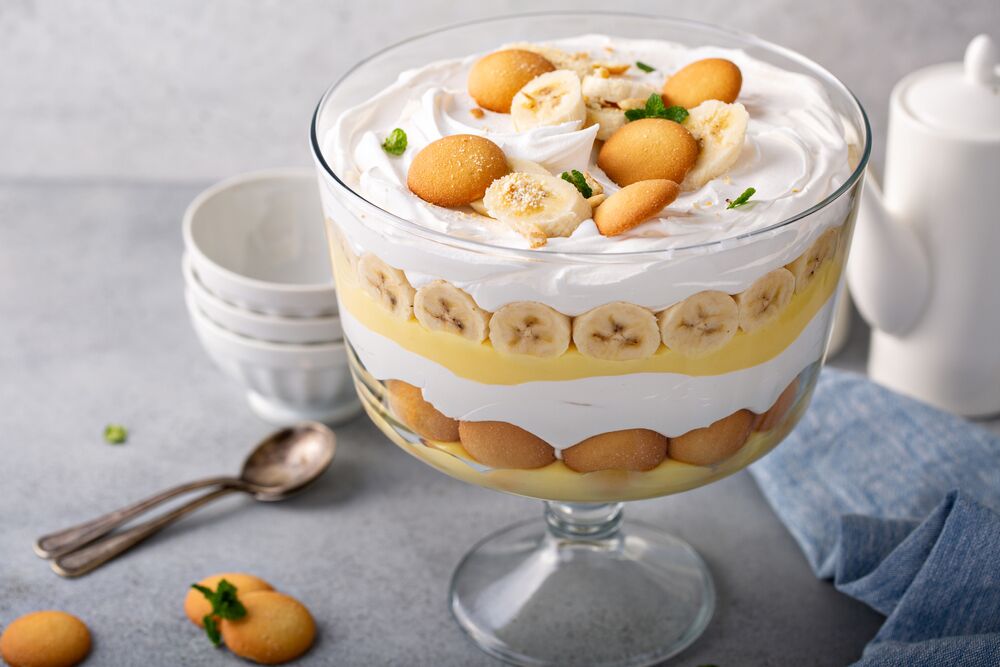 Photo: Elena Veselova/shutterstock.com
Channel one of the most memorable Thanksgiving episodes of the series and make a trifle of your choice. Whether it's chocolate or vanilla, filled with fruits or other sweets, this treat will be a hit with your guests. Just make sure you don't end up making a shepherd's pie trifle like Rachel on Thanksgiving in Season 6.
Friends-Themed Drink Ideas
White Wine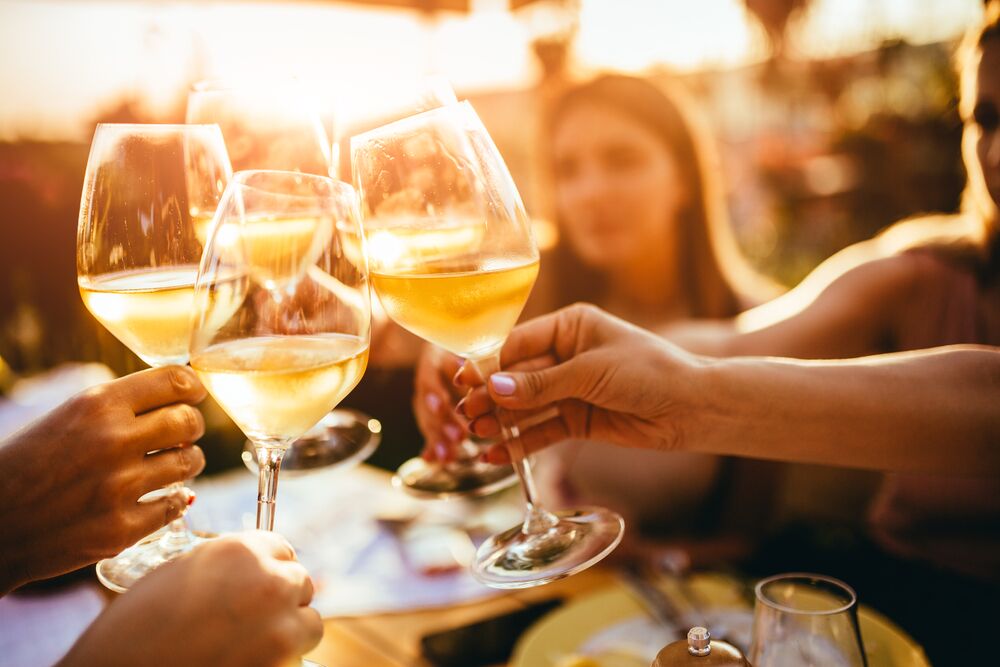 Photo: Stefanovic Mina/shutterstock.com
Does a voicemail about a cat called Michael ring a bell? Rachel overdoes it on the white wine and leaves a blurry voicemail for Ross about something called "CLOSURE." Why not serve chilled white wine to guests as a nod to one of THE most popular episodes of Friends: The One Where Ross Finds Out. (Just don't let anyone borrow your phone afterward!)
Pro Tip: Don't forget to serve with a custom Friends cup and ice of course.
Coffee Mocktails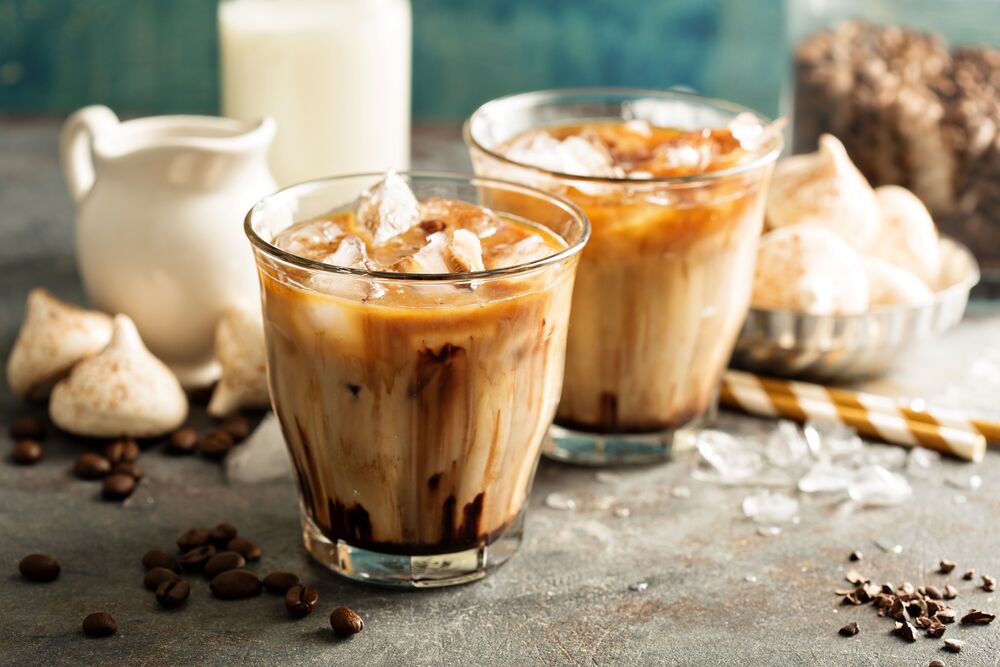 Photo: Elena Veselova/shutterstock.com
Why not serve some refreshing iced coffee mocktails to celebrate one of the show's focal points: drinking coffee at Central Perk! Decaf or full-throttle, a coffee mocktail is tasty, on-trend, and refreshing. Throw some ice cubes in the freezer and brew your favorite roast in preparation.
Margaritas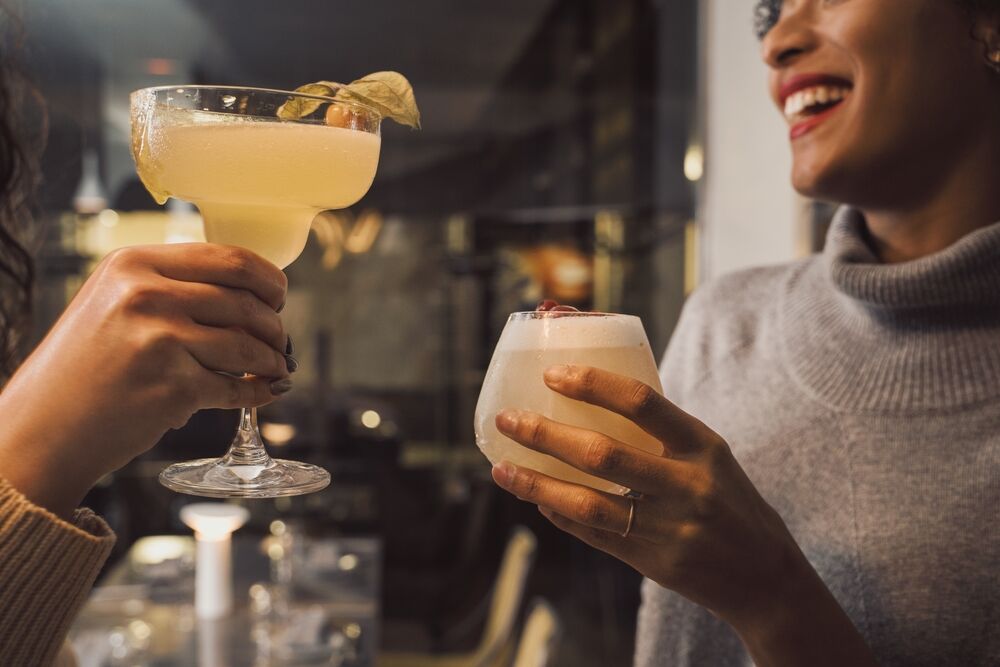 Photo: giuseppelombardo/shutterstock.com
A lot of the show's pivotal moments center on Ross and Rachel. Like when Rachel pops into Ross' apartment to steal margarita ingredients and ends up hearing Emily's message on the machine. You could twist and shake up some salty margaritas as a welcome cocktail for guests.
Jello Shots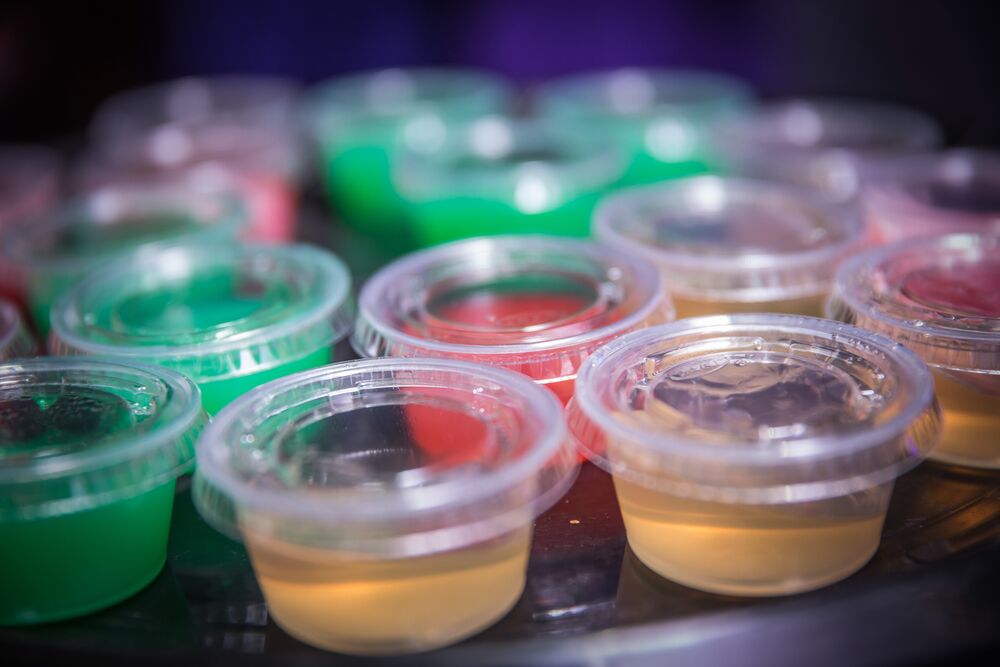 Photo: Chasecom Media/shutterstock.com
Proceed with caution… you don't want to end up like Chandler after too many jello shots when he accidentally kissed Mary Therese (or was it Mary Angela?). But a modest tray of jello shots is a simple way to tie in with your overarching theme and give the party a boost if you feel the vibes waning at any point.
Find more themed party ideas here on The Bash.