15 Delicious Thanksgiving Cocktail Recipes
Spice up your Thanksgiving celebration with these amazing autumnal cocktails.
Brittany Barber
Contributor
Besides red wine, nothing says celebrate like a festive drink — which is why we went on a hunt for the most delicious Thanksgiving cocktail recipes. We've compiled 15 of the tastiest (and booziest) cocktail recipes the internet has to offer, right here, just for you. You're welcome! 
Whether you're hiring a bartender or shaking up drinks yourself at your Thanksgiving celebration, use these holiday recipes as inspiration. So stock up on ginger beer, fresh cranberries, and cinnamon sticks to enjoy something even spicier than your mom's pumpkin pie this Thanksgiving. 
Here are 15 Thanksgiving cocktail recipes to inspire your holiday spirit:
Autumn Smash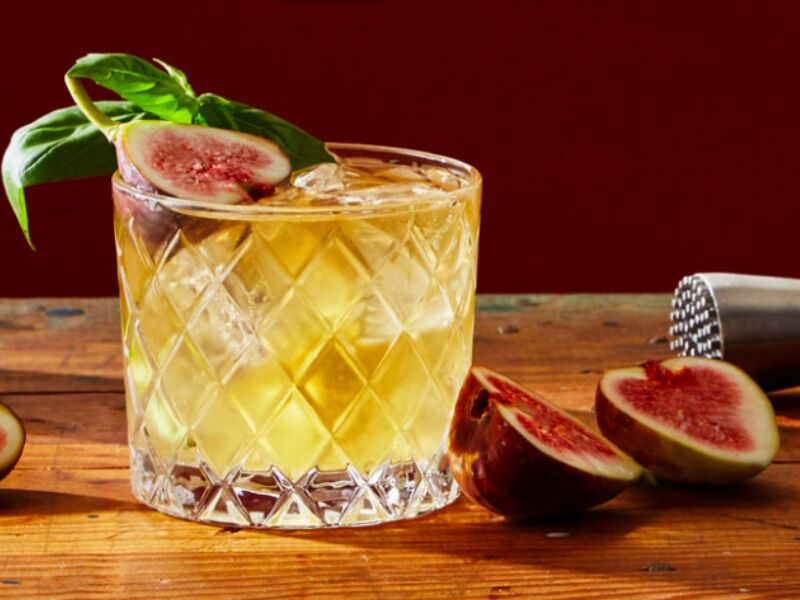 Photo: Supercall.com 
If figs are in season in your area, then this cocktail is straight-up begging to be made. With a hint of basil, muddled figs, apple juice, and vodka — you've got yourself a well balanced, fall-flavored Thanksgiving cocktail. Check out Super Call for the full recipe.
Cranberry Negroni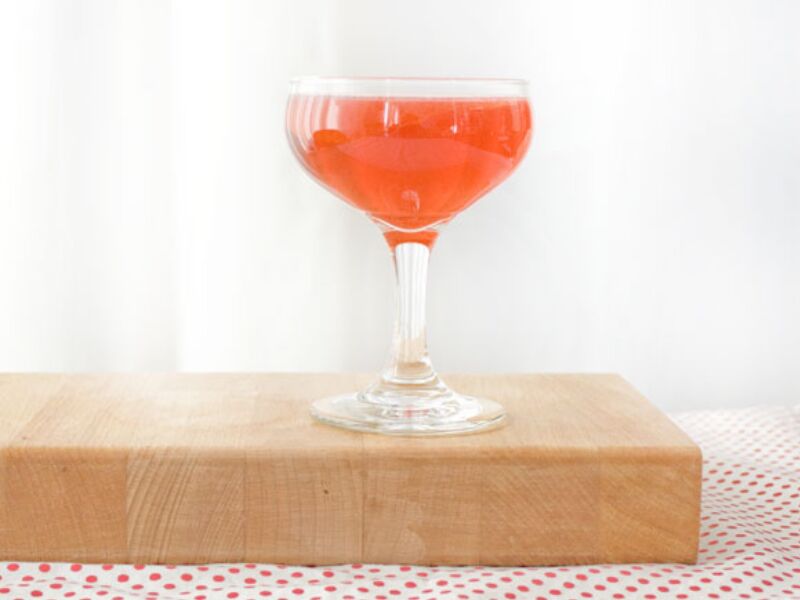 Photo: Kelly Carambula/Seriouseats.com
The perfect Thanksgiving cocktail can be as simple as adding cranberry to a classic. If you love negronis, check out this cranberry negroni recipe from Serious Eats. 
Fall Espresso Martini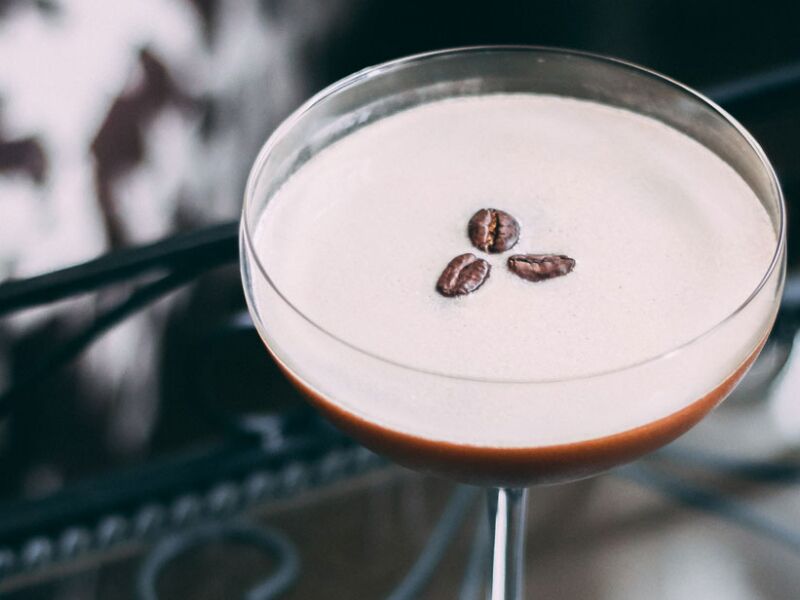 Photo: Tyler Zielinksi/Vinepair.com 
The trick to turning a classic espresso martini into a bouquet of autumn goodness? Just add a pinch of cinnamon, nutmeg, and clove to your espresso before shaking. Instead of simple syrup, try maple, and add a half-ounce of Bailey's to the recipe to give it a creamier feel. It'll go great with that piece of apple pie you've been eyeing.
Cranberry-Orange Gin Fizz with Thyme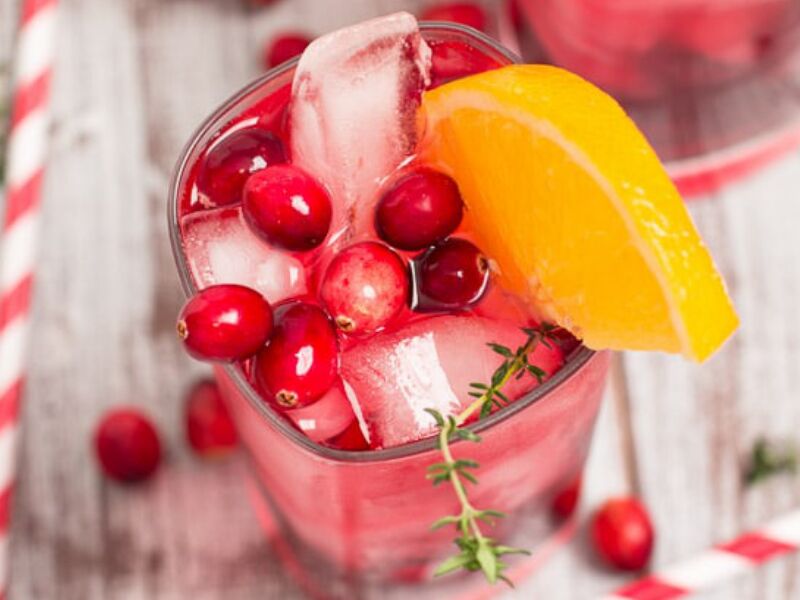 Photo: Onesweetmess.com
This refreshing, fizzy cocktail is deliciously easy to drink. You'll be surprised by how beautifully the herbaceous thyme garnish mixes with fruity flavors. Check out One Sweet Mess's for the full recipe!
Holiday Mule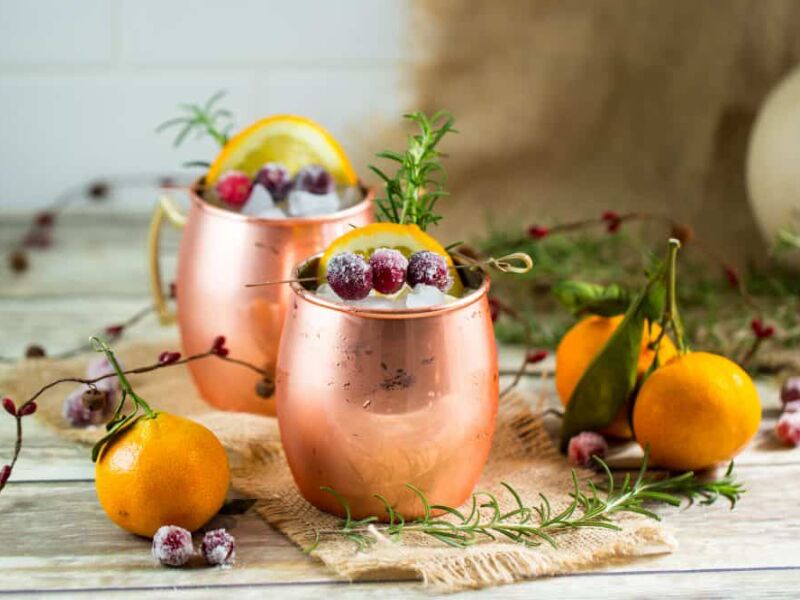 Photo: Homesweetjones.com
Even if you don't have tin mule mugs, this holiday mule recipe is a popular choice for Thanksgiving celebrations. Home Sweet Jones uses rosemary and fresh cranberry juice to add a little holiday twist to the classic cocktail.  
Apple Cider Bourbon Cocktail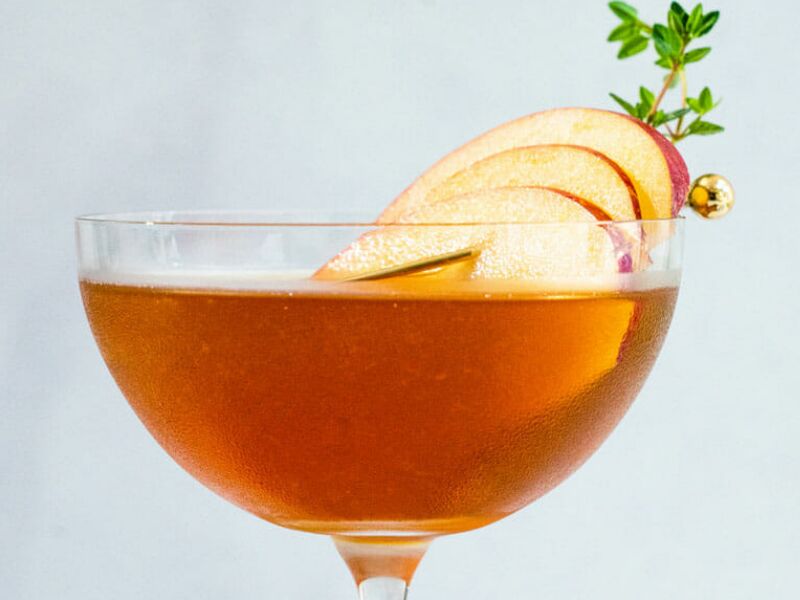 Photo: Acouplecooks.com
The combination of apple cider and bourbon make for the greatest autumn cocktail. Take a look at this simple cocktail recipe from A Couple of Cooks if you're considering serving a digestif after Thanksgiving dinner. 
Cranberry Gin Smash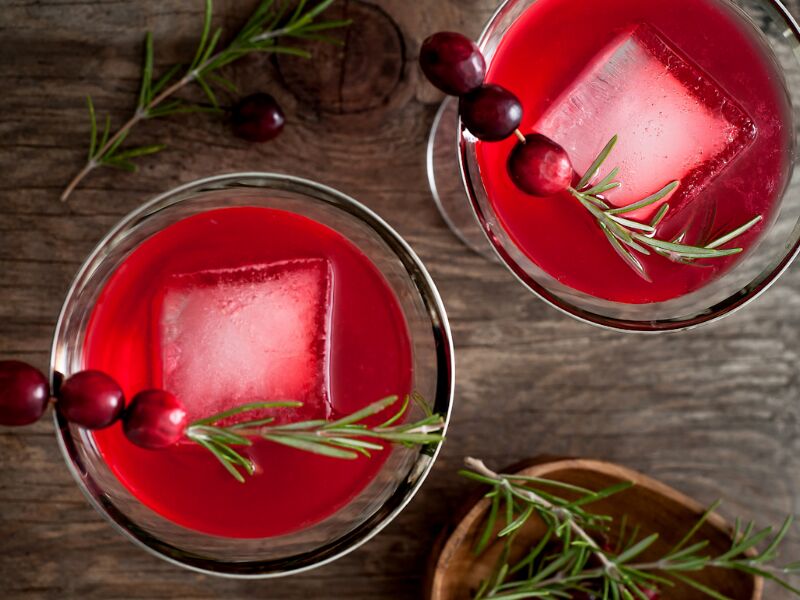 Photo: Thymeoftaste.com
Try out Thyme of Taste's cranberry smash recipe for a simple but delicious Thanksgiving cocktail. You just need gin, cranberry juice and lemon juice, and fresh cranberries and rosemary to use as garnish! 
Apple and Gin Autumn Cocktail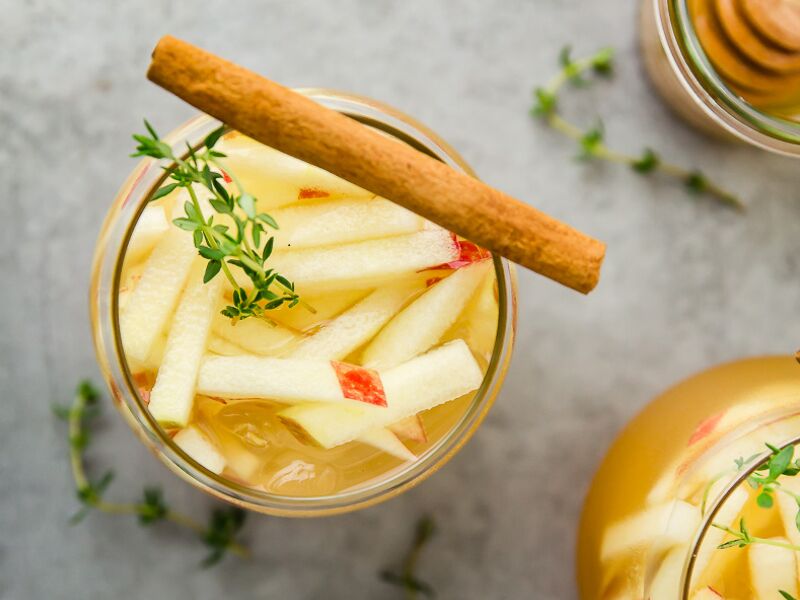 Photo: Nospoonnecessary.com
Smooth? Tart? Autumnal? Check. Take a look at this apple-forward fall cocktail recipe from No Spoon Necessary, and serve it up this Thanksgiving!  
Hot Buttered Rum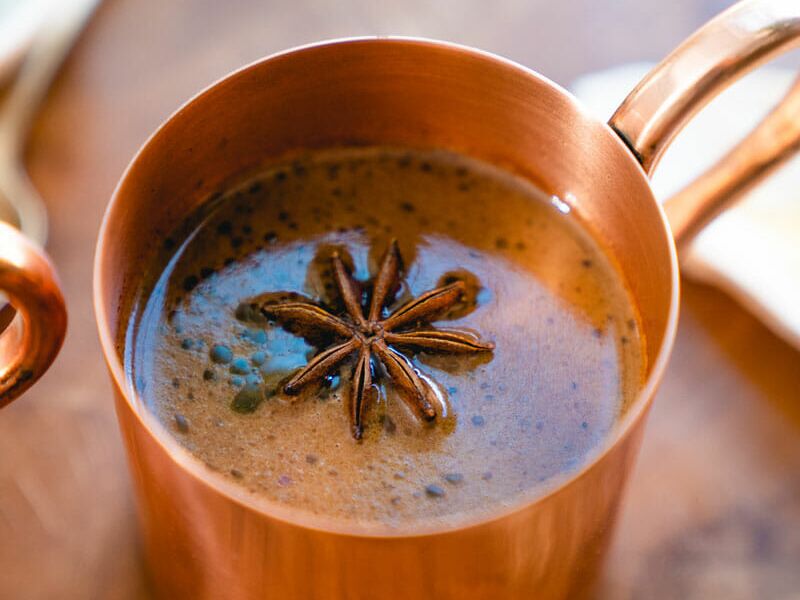 Photo: Acouplecooks.com
I don't know about you, but nothing gets me more into the holiday vibe than a delectable mug of hot buttered rum. This recipe from A Couple of Cooks is easy to follow and seriously delicious. If you're not that into mulled wine, this is a great (and boozier) alternative.
Pro Tip: Instead of water, boil apple cider for a sweeter, richer beverage.
Autumn Apple Cider Whisky Cocktail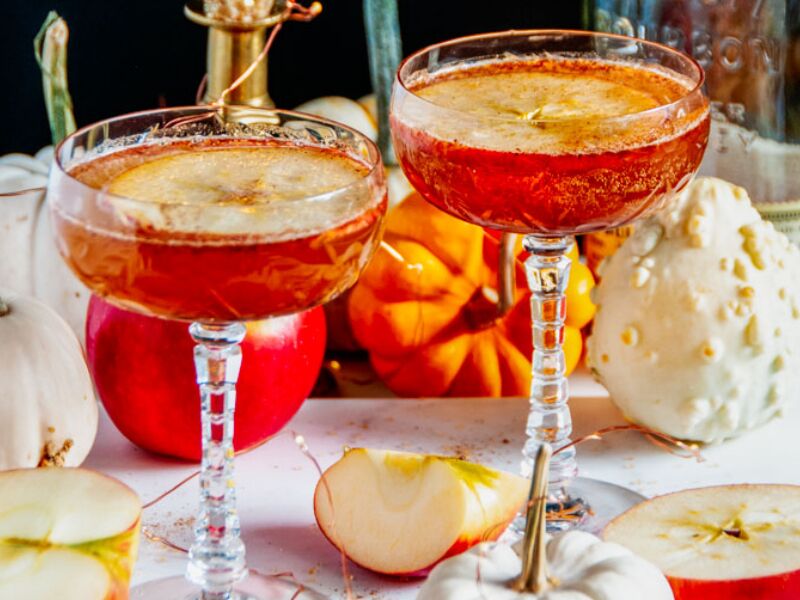 Photo: Aberdeenskitchen.com
This gorgeous apple cider cocktail uses whisky as its base. But its secret ingredient? Apple butter. We highly recommend checking out the full recipe if you love to drink delicious cocktails. 
Spiced Pear and Bourbon Autumn Cocktail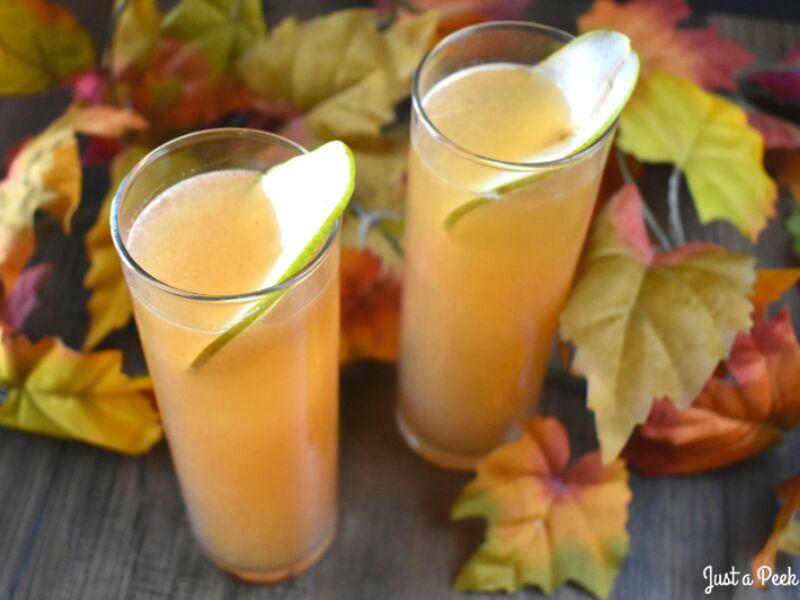 Photo: Just a Peek/Kittenaroundthekitchen.com 
Using pear in your Thanksgiving cocktail is an excellent way to add a hint of autumn to your beverage. If you like bourbon, then you'll love this spiced pear and bourbon cocktail recipe. 
Caramel Apple Moscow Mule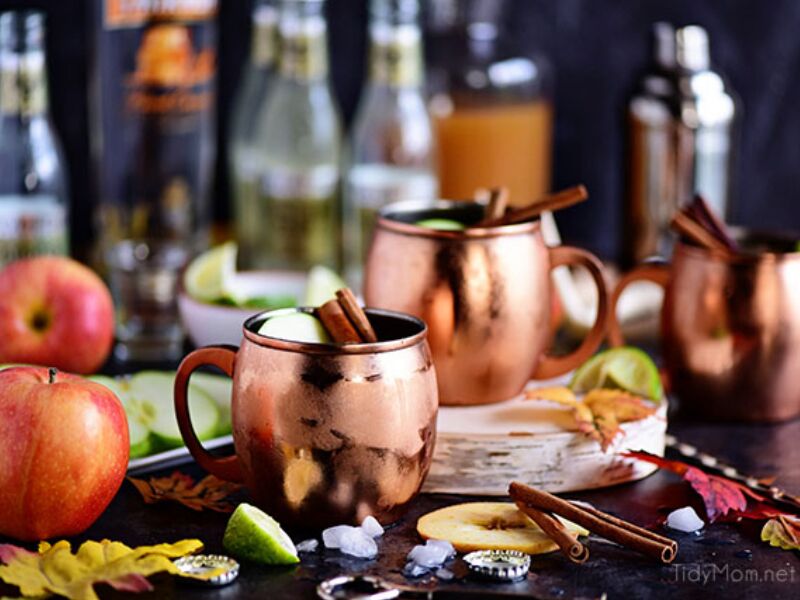 Photo: TidyMom.net
We love the autumn twist on this classic Moscow Mule cocktail. With caramel infused vodka and apple cider, you've got the perfect Thanksgiving mule. 
Gin, Apple Cider, and Ginger Beer Cocktail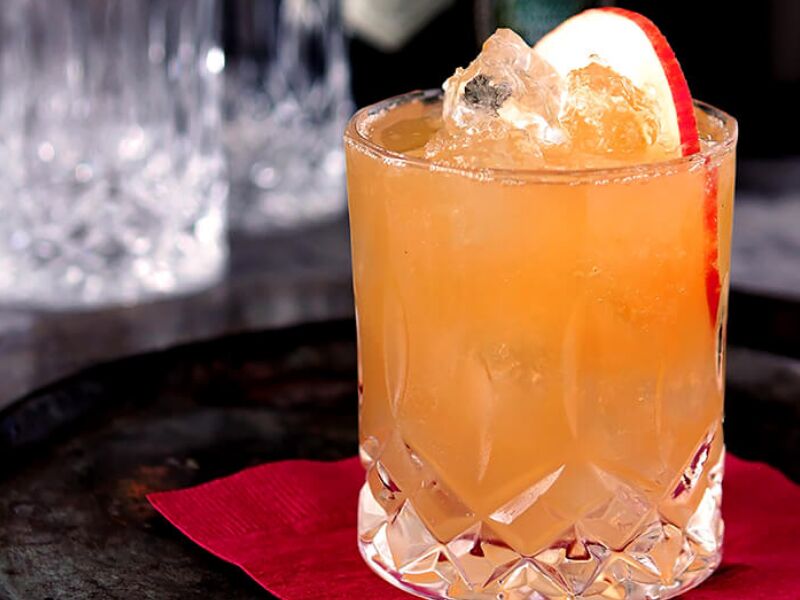 Photo: Creative-culinary.com 
If you like Moscow Mules, gin, and apple cider, then this autumn cocktail recipe is just for you. 
Fall-Spiced Old Fashioned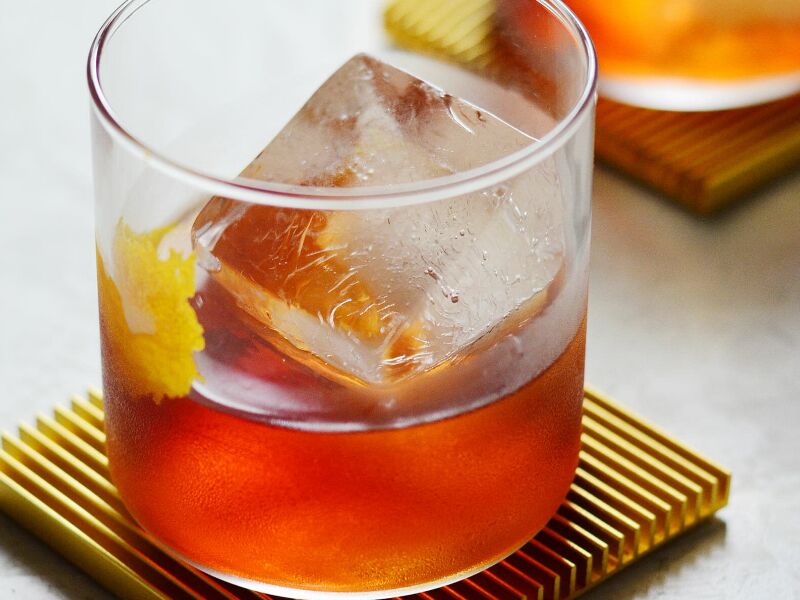 Photo: Nancy Mitchell/Simplyrecipes.com 
This delicious old fashioned recipe calls for maple syrup instead of sugar, and instructs you to infuse your bourbon with autumn spices. These simple changes will surprise your palate for the better! Give it a try!
Spiked Pumpkin Spiced Latte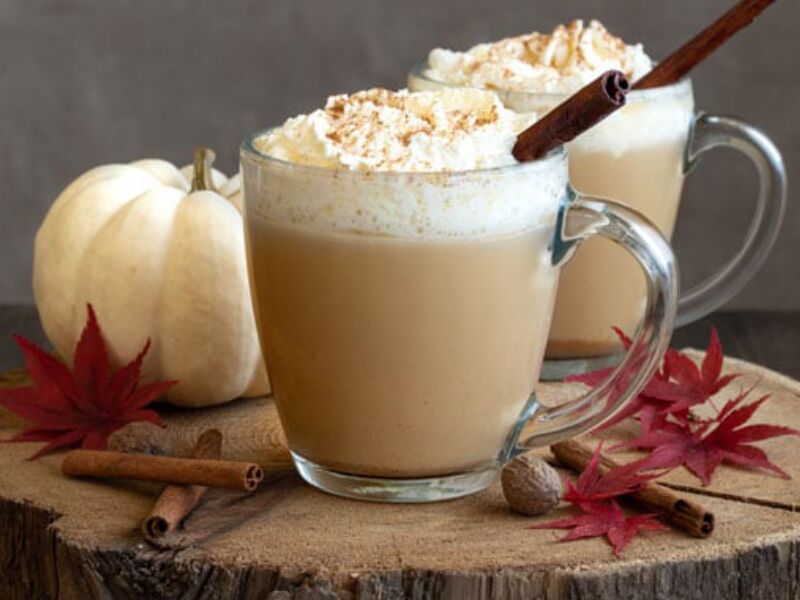 Photo: Cookswithcocktails.com
I mean, it is PSL season after all, so why wouldn't we enjoy it spiked too? Live your best life and try out Cooks With Cocktails' spiked pumpkin-spiced latte recipe here!
Find even more Thanksgiving celebration ideas on The Bash.
Remember to drink responsibly, and have a safe and happy Thanksgiving! 
About Brittany Barber
Brittany Barber, lover of books, dogs and romance, graduated from Bishop's University with a Communications and Theatre degree. After spending some time working abroad in the theatre world, she is now a freelance writer covering a range of lifestyle topics including wedding and event planning for The Bash, WeddingWire, 2life and Fluttr.