How to Host Thanksgiving: A Step-by-Step Guide
Is Thanksgiving happening at your place this year? Use this step-by-step guide to start planning!
Brittany Barber
Contributor
So, it's your turn to host Thanksgiving dinner, huh? As exciting as that can be for some, for others, it can be a little intimidating. From figuring out dietary restrictions to getting your house organized, it's a lot to juggle.
But don't worry, you've got this! Whether it's your first, third, or tenth time hosting Thanksgiving, we've drawn up a step-by-step guide for you to follow. As the big day approaches, take a deep breath, and check out these tips for a seamless Thanksgiving celebration. 
READ MORE: 
Here is our step-by-step guide on how to host Thanksgiving: 
Guest List
Rawpixel.com/Shutterstock.com
First things first — figure out who you're inviting. Consider how much space you have, if you can accommodate overnight guests, and whether or not you expect your guests to bring a plus one. Will there be kids around? These are all things you're going to want to know ahead of time, to make sure your space is well equipped!
Send Invitations
Once you've got your guest list sorted, send out invitations! Whether that means sending out simple emails or going all out and snail-mailing paper invites - make sure to urge your guests to RSVP. Knowing who to expect will seriously help with planning out this big holiday meal. 
Pro Tip: Ask your guests to include any dietary restrictions or special requests in their RSVP. That'll ensure you have something prepared if one of your family members requires a gluten-free or vegan Thanksgiving dish. They'll appreciate the thought! 
Seating Plan
Add up the numbers and make sure you've got enough chairs for your dinner table! Doing this ahead of time will prevent you from scrambling around the house day-of to find an extra. If you plan on setting up a kids' table, lay out coloring sheets and crayons so they can have a little something to do while they sit together!
Create your Menu
Valentina Razumova/Shutterstock.com
Now that you know who is coming, you can decide on how much of everything you need. It's just nice to know whether or not you'll need more than 10lbs of mashed potatoes, y'know?
Decide on how big a bird you'll need, an assortment of pre-dinner snacks for early joiners, and how many pie crusts to make ahead of time. (We definitely recommend making them ahead of time, and freezing or refrigerating until you're ready to bake!) Check out our Thanksgiving menu ideas if you're on the hunt for Thanksgiving dinner inspiration.
Thanksgiving Drinks
You'll want to make sure you have plenty of beverages at the ready for your Thanksgiving feast. Consider how much wine, beer, and non-alcoholic drinks will be needed. If you're particularly into spirits, consider making a signature cocktail for the adults to sip on before or after the meal, or even hire a bartender if you're really planning on partying!
Mise-En-Place
2M media/Shutterstock.com
Once you've solidified your menu, you can figure out exactly how many platters, serving dishes, and place settings you'll need.
If you're the type of person who likes when things match at the dinner table, then you'll definitely want to make sure your favorite china set is equipped to serve your whole family. If not, you can always mix and match plates and cutlery, and add a little unity with matching linens or festive napkins. And don't forget a Thanksgiving playlist to listen to over dinner!
Accept Help
Has someone offered to pick up some ingredients? To bring a side dish? A pie? Wine?
Listen to me.
It's not "cheating" if you accept (OR ASK FOR) help. Prepping an entire Thanksgiving celebration by yourself is an enormous task, so use whatever help you can get. You'll be glad you did once you can finally sit down to that much-needed glass of wine!
Grocery List
Sweet potatoes? Green beans? Check. Now that you know who's bringing what, make your grocery list and head to the grocery store. Make sure to review every recipe you will be using before the big hull. There's nothing worse than realizing you forgot the cranberry sauce mid-prep.
We recommend that you do your shop as early as possible too — just in case your usual grocer is out of something and you end up having to make trips to multiple stores. 
Organize your Space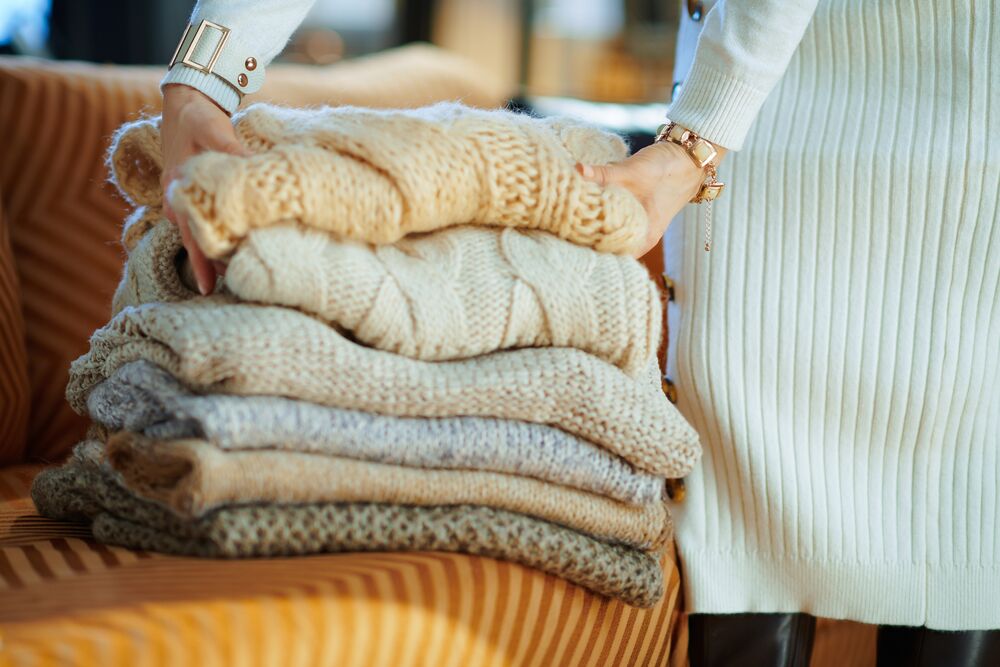 I don't know about you, but my house is never as clean as when I'm expecting company. NEVER. Maybe I'm just a slob, but hosting is truly the best motivation to get my house in order. It's a great time to reorganize whatever you may have neglected putting away recently, or straight up just getting rid of ceiling cobwebs.
Be sure to set up spare rooms for any guests staying the night, and if you need to do any furniture rearranging for seating to work, try it out a few days ahead of time in case you run into any problems. 
Choose a Thanksgiving Activity
Even if dinner is the big event, it's a good idea to have something fun to do together too! 
Play a game: Games like charades, bingo, or trivia are always fun family activities. Have a few options handy and ask what your guests would prefer!
Go for a hike: If you live near nature (and your guests arriving time is early enough), take advantage of the scenery and go for a Thanksgiving walk together. 
Hire entertainment: If you really want to amp up the festivities, consider hiring a band, participating in an interactive game show, or even a costumed character for the kids! A featured act will help make your Thanksgiving celebration one to remember.  
Family slideshow: Put together a bunch of family photos and display them after dinner! It's a great way to look back on memories together, and remind each other why these gatherings are important. If nothing else, you'll probably get a few laughs in!
Plan a Secret Santa: Use this time together to be productive, and plan for the next big family holiday! It's an excellent opportunity to organize a Secret Santa - you're already all together anyway, so why not throw your names in a hat and get the ball rolling? You could also decide on who gets to dress as Santa this year (as long as the kids aren't within earshot), or even agree to hire a Santa instead!
Have a dance party: Dance party!!! Get your family up and moving with an after-dinner dance party. If you really want to make it hype, hire a DJ to play tunes for you all evening! 
Find even more Thanksgiving celebration ideas here on The Bash.
About Brittany Barber
Brittany Barber, lover of books, dogs and romance, graduated from Bishop's University with a Communications and Theatre degree. After spending some time working abroad in the theatre world, she is now a freelance writer covering a range of lifestyle topics including wedding and event planning for The Bash, WeddingWire, 2life and Fluttr.