Back to profile
Jeff Herbert Bagpipes, Guitar, Vocals Reviews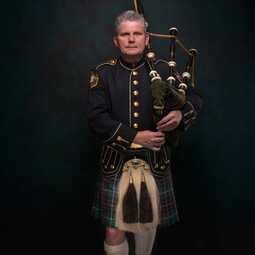 Avg 5.0 | 90 Reviews

Bagpiper from Rockville, MD

155 Verified Bookings
Starting at $300 per event
---
90 Reviews for Jeff Herbert Bagpipes, Guitar, Vocals
Funeral•Reviewed on April 27, 2022•From College Park, MD
Funeral•Reviewed on April 2, 2022•From Silver Spring, MD
Jeff Herbert is an extremely talented musician and vocalist! He is very accommodating and a true professional in every sense of the word. Our event was enhanced by his performance. Very versatile player on different instruments. Would unequivocally recommend his services to anyone who is interested.
Funeral•Reviewed on March 11, 2022•From Frederick, MD
Jeff responded to a request that had zero notice and subsequently afforded him no time to prepare for what was an emotional and personal event. (a baby's funeral). He was empathetic, and was accommodating to the short notice and the confusion that accompanied the changing details of the even involving time, location, etc. As my side of the family (my niece was the mother of the child that passed) is first generation American (from Ireland) she requested at the last minute to have certain "old country traditions" (the bagpiper among them) being done. I am forever grateful that I lucked into Jeff responding to the request that I placed on your site. Thank you
Corporate Function•Reviewed on November 22, 2019•From Hollywood, MD
We hired Jeff for an Irish-themed corporate event, and he did a fantastic job! He was very responsive and professional with an awesome, clear sound. When he encountered difficulties due to fog, he rolled with the punches and made it work. Having Jeff playing at the entrance to the event was a show-stopper that was really special and memorable. Thank you!
Funeral•Reviewed on November 15, 2019•From Culpeper, VA
Jeff was a consummate professional. He was able to provide guidance which we did not even know we needed. Greatly appreciative of both his talent and willingness to work with us to get things handled appropriately.
Birthday Party (Adult)•Reviewed on October 26, 2019•From Rockville, MD
Jeff was the consummate, friendly professional. He was gracious and, as we'd seen out and about, a great entertainer. He also went above and beyond in taking extra care to make sure that our special event was, literally, never ending. Mr. Herbert was fantastic!
Club Event•Reviewed on October 12, 2019•From Hagerstown, MD
Memorial Service•Reviewed on September 28, 2019•From Columbia, MD
Jeff did a fantastic job at the memorial service for my children. He was hired by others, at the event, on the spot! A great Talent!
Funeral•Reviewed on September 20, 2019•From Arlington, VA
Excellent, professional and prompt. Five stars!
Funeral•Reviewed on September 19, 2019•From Kensington, MD
Excellent! Jeffrey Herbert provided beautiful piping and was responsive to our family's music requests. Mr. Herbert was professional and courteous.
Memorial Service•Reviewed on July 27, 2019•From Frederick, MD
Jeff made the LIFE CELEBRATION for mum! He was so very respectful to mum's memory, it was very clear he really took his role in the service to heart. I will hire him again!!!
Celebration•Reviewed on June 22, 2019•From Alexandria, VA
Funeral•Reviewed on June 11, 2019•From Wheaton, MD
I could have not be more pleased with choosing Jeff Herbert to play for my Mother's Celebration of Life. Thank you, Jeff for a memorable and moving performance to help send my Mom to her next adventure...with much gratitude, the McCrae Clan!!
Community Event•Reviewed on June 8, 2019•From Fairfax, VA
Jeff is not only talented, he's easy to work with and very accommodating!
Funeral•Reviewed on June 7, 2019•From Annandale, VA
A lovely and obliging man. His entrance and playing made a significant impact on the afternoon.
Private Party•Reviewed on May 25, 2019•From Washington, DC
It couldnt have been better. Jeff was delightful to work with. He made the event so special. I will hire him again.
Funeral•Reviewed on May 10, 2019•From Vienna, VA
Jeff was knowledgeable, professional, and incredibly courteous to my family during a tough time. He made sure all our requests were met. We couldn't have been happier with his performance. Thank you Jeff!
Community Event•Reviewed on March 27, 2019•From Laurel, MD
We could not have happier with Jeff Herbert and his performance. He was very professional and accommodating, plus he is an excellent musician. Our event was an Irish American Heritage celebration at a college extension center and Jeff made so interesting and informative, as well as entertaining. Our students were very engaged and enjoyed the entire show. Jeff was happy to answer the students' questions, demonstrate the bagpipes and tell wonderful stories about Irish music and his experience as an Irish American. We will definitely book him again next year!!
Funeral•Reviewed on March 18, 2019•From Silver Spring, MD
We are thankful Jeff Herbert accomodated both our Father's Mass and funeral. Jeff is an excellent musician, plays with feeling, sensitive to the group movement and setting, honest and straightforward to work with; the consummate professional and gentleman, even competing with geese at the cemetery! Highly recommend Jeff Herbert
Funeral•Reviewed on March 16, 2019•From Kensington, MD
Jeff Herbert played beautifully, anticipated location and crowd movement to provide optimal acoustics and a respectful dignified professional. Many in our gathering of 200 remarked on how moving Jeff Herbert's music was. We highly recommend Jeff Herbert.
Celebration•Reviewed on March 15, 2019•From Annandale, VA
Jeff played the guitar and bag pipes for a St. Patrick's Day event at Senior Living community. He was great with residents with interacting, taking the time to explain the bagpipes ect.. I would recommend Jeff for any gig but especially with seniors!
Memorial Service•Reviewed on March 9, 2019•From Harpers Ferry, WV
Jeff was very flexible and accommodating. We originally booked for 10:00 AM but had to change to 11:00 AM. Mr. Herbert played all the songs requested, offered suggestions and added some of his own. He worked closely with our Pastor and Local Honor Guard on logistics and timing and it went off without a hitch, like clockwork. Everyone was so impressed and grateful that we had a professional bagpiper for Dad's service. It made me feel proud in honoring Dad's request. Jeff joined us for lunch afterwards and was very pleasant to get to know. He and Dad were both firefighters. I am so glad that we booked Jeff as it brought true pleasure to a grieving moment. #KILT
Celebration•Reviewed on March 1, 2019•From Washington, DC
Funeral•Reviewed on February 2, 2019•From Falls Church, VA
Jeff was very accommodating. We called him from out of town and he was patient with us as we made arrangements with our church. He played the bagpipes beautifully. My father's Irish heritage along with his 25 years as a DC police officer were important to him. The bagpipes played at my father's memorial funeral mass meant a great deal to my family. It was very moving. Jeff made the service very special.
Memorial Service•Reviewed on January 27, 2019•From Clifton, VA
Jeff was smartly dressed and arrived early to tune up the pipes. Everyone attending our event complimented us on his performance. Would definitely use him again!