Back to profile
Seattle's Bagpiper Neil Hubbard Reviews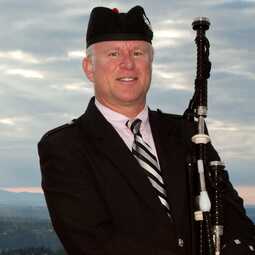 Avg 5.0 | 121 Reviews

Bagpiper from Bellevue, WA

216 Verified Bookings
Starting at $200 per event
---
121 Reviews for Seattle's Bagpiper Neil Hubbard
Memorial Service•Reviewed on April 22, 2014•From Covington, WA
Overall - very pleased with what Neil Hubbard added to the memorial service for my father-in-law. This was a service with full honors (7-person honor guard) @ Tahoma National Cemetery. Neil added music honoring the service, and the man.
Memorial Service•Reviewed on July 12, 2014•From Seattle, WA
very compassionate
Wedding•Reviewed on September 1, 2014•From Seattle, WA
Club Event•Reviewed on May 9, 2015•From Port Ludlow, WA
Great Piper, and a great person.
Celebration•Reviewed on March 16, 2015•From Seattle, WA
Very pleased with the performance from Neil! Our residents loved it & had a great time, I would definitely recommend him to others.
Funeral•Reviewed on April 10, 2015•From Kent, WA
For my mothers funeral, a time you cannot redo... I hired Mr Hubbard to play once before the service and once at the conclusion of the service. I checked in with him twice prior to the April 10th date. He was a no show for the time he was to begin! I was very sorry to have hired him. Big mistake. He offered no answer just that he was sorry, well, so was I. Wish I had not wasted my time. It was already a bad day, this just added to it. If you are looking to hire a bagpipe player do yourself a favor and look elsewhere.
Seattle's Bagpiper Neil Hubbard:
Dear Cindy, I made a mistake I can't fix. I added to your woes on the day of your mother's funeral. For that I am profoundly sorry. When I spoke to you, I felt so bad; all I could do was apologize. I correctly wrote down the 1:00 PM start time, but somehow had a different time in mind. I offered to play some music anyway (I learned your request "Old Rugged Cross"); it was understandable for you to say no. I place a high value on punctuality. This is a one-time instance, as verified by dozens of five-star reviews from other clients. As a result of my error, I've made some changes to the way I keep my calendar and set reminders so this won't happen again.
Memorial Service•Reviewed on February 10, 2015•From Olympia, WA
Neil played the pipes at my father's memorial service. He was excellent and I would recommend him without reservation.
Family Reunion•Reviewed on July 18, 2015•From Bainbridge Island, WA
Neil ran into problems with the ferry traffic, but so did some of the family members, so he was a little late. They all enjoyed him very much. To bad that it was so hot that day. His being late made no difference at all, as he still had plenty of time to play.
Wedding Ceremony•Reviewed on September 26, 2015•From Snoqualmie, WA
Professional, friendly, and talented. Our guests raved about the pipes. I am so happy we booked Neil.
Memorial Service•Reviewed on August 14, 2015•From Maple Valley, WA
Neil did a fine respectful service for my parents memorial. John Wallace
Memorial Service•Reviewed on April 30, 2016•From Seattle, WA
Saint Patrick's Day Party•Reviewed on March 17, 2016•From Seattle, WA
Very professional and entertaining. Looking forward to next years performance.
Funeral•Reviewed on February 6, 2016•From Everett, WA
Very accommodating. Beautiful music.
Wedding Reception•Reviewed on November 13, 2015•From Snohomish, WA
Great guy. Very professional. Everything was perfect
Private Party•Reviewed on November 10, 2015•From Seattle, WA
Memorial Service•Reviewed on May 21, 2016•From Vashon, WA
Bachelor Party•Reviewed on August 20, 2016•From Seattle, WA
Couldn't be happier with the event.
Funeral•Reviewed on June 25, 2016•From Snohomish, WA
Neil Hubbard was spectacular!
Celebration•Reviewed on May 27, 2016•From Seattle, WA
Neal was extremely professional and and did an awesome job. I would highly recommend him to anyone that is looking for this type of service.
Funeral•Reviewed on May 23, 2016•From Tacoma, WA
Mr.Hubbard performed beautifully at the service.
Community Event•Reviewed on March 17, 2017•From Seattle, WA
Neil was everything I hoped for the evening Thank you so much
Anniversary Party•Reviewed on December 10, 2016•From Tacoma, WA
Wonderful surprise for a special event!
Funeral•Reviewed on October 15, 2016•From Bothell, WA
Really appreciate skill and experience of Mr. Hubbard, He helped us through the procedure as well as providing excellent music. Made us very happy playing my father's favorite piece (Green Hills of Tyrol) and made everybody else happy with Amazing Grace at the end of the service. Neil Hubbard will be the first person I seek out whenever needing the services of a piper.
Funeral•Reviewed on September 30, 2016•From Federal Way, WA
Thank you, it was beautiful and perfect
Funeral•Reviewed on March 26, 2017•From Marysville, WA
Neil did an outstanding job with his performance during our funeral. He was extremely respectful to everyone that was attending and performed an amazing set. I would high recommend Neil for any occasion.