Back to profile
Bob Prentice- Mr Attitude Reviews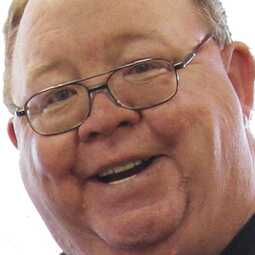 Avg 5.0 | 31 Reviews

Motivational Speaker from Wessington, SD

44 Verified Bookings
Starting at $750 per event
---
31 Reviews for Bob Prentice- Mr Attitude
Corporate Function•Reviewed on April 17, 2019•From Omaha, NE
Bob was amazing!! He was so fun and engaging. His entire attitude on his life and how to apply that attitude in your life was simple, direct, and measurable. All his directives can be used in business and in your personal life. He is a must see!
Corporate Function•Reviewed on May 16, 2013•From Sherburn, MN
Bob's professionalism and personality matched his title as "Mr. Attitude"! From the first conversation, my company's needs were completely embraced. Bob invested in understanding our mission, purpose, and needs. In planning the event, Bob was flexible, available, and efficient. In presenting, Bob delivered and thensome! He followed his pre-planned agenda, thoroughly improvised interjections from the audience, and was engaging the entire time. Audience participation was at its best thanks to Bob's motivational techniques. Bob surpassed all expectations, and I look forward to working with him in the future. His success is already known throughout the community.
Convention•Reviewed on April 13, 2011•From Sioux City, IA
Bob was great. The audience was entertained and uplifted. Very positive presentation. Could present to almost any audience. He was also great about communicating with me before the conference. I talked to him on the phone several times and he answered my emails very quickly. I would recommend him to other groups without hesitation.
Community Event•Reviewed on March 21, 2018•From Mitchell, SD
Bob's presentation was engaging and filled with GREAT information! We will definitely have him back!
Christmas Party•Reviewed on December 8, 2012•From Hendricks, MN
Bob was the speaker for our small setting christmas party. He put together a very fine presentation tailored to our group. There was serious subject matter, as well as humorous material and all of it relevant to our request. We were very pleased. Matt A
Corporate Function•Reviewed on February 25, 2012•From Sioux Falls, SD
Our company brought Bob in for company gathering of our Store Management team, Corporate support team, as well as their spouses/significant others. Bob was fantastic in relating his presentation to not just a work environment, but to personal lives and how to think & approach them in different ways. He was excellent at gaining attention and participation right from the beginning, and maintained it during the entire presentation. Everyone really enjoyed his stories and ideas from his personal experiences. I would definitely recommend Bob for other events!
Event•Reviewed on April 30, 2012•From Lincoln, NE
Bob did and excellent job at our event! He left our staff with the motivation that he promised and you can hear the echo of enthusiasm down the hallways. The stories were very enlightening and he really engaged the audience no matter what the size. We really enjoyed his participation in our event. Thanks BOB
Corporate Function•Reviewed on September 22, 2011•From Lawrence, KS
We LOVED Bob! He was not your typical motivational corporate functioning guy that you see all the time. He gave us the tools we need to work towards a positive attitude. He is a truly genuine man with a good heart and a love for his fellow man. Bob gave us a new respect for our peers in the work place. There were many tears and much laughter! A great time was had by all. We would recommend him again and hope to have him back another time.
Convention•Reviewed on April 8, 2011•From Mitchell, SD
Bob was a terrific ending to our conference. The response from our members on our evaluation form was very positive and they seemed to have enjoyed Bob very much. I would sum up the experience as a very positive learning experience with alot of humor. We would definetley consider inviting him to speak again if the opportunity would arise.
Awards Night Party•Reviewed on August 9, 2011•From Sioux Falls, SD
Bob was very entertaining. He was very professional to work with in setting up the event and he connected very well withour audience. He was great to work with and a joy to have present. Thanks for helping us get him booked for our event!
Picnic•Reviewed on August 6, 2010•From Bismarck, ND
Thank you for giving our event an opportunity to respond. The responses I received from our event coordinators and our attendees was overwhelming. We had a wonderful time and he exceded our expectations. How lucky you are to have such a gift at your disposal. Thanks again and we will be using you again next year. Audrey Sayler Support Staff President
Community Event•Reviewed on April 21, 2010•From Hazen, ND
We have heard so many positive comments about Bob Prentice's presentation. I would reccomend hiring "Mr. Attitude" to anyone who has an upcoming event as he motivates and inspires during his presentation!
Convention•Reviewed on April 10, 2010•From Pierre, SD
Mr. Prentice was very accomodating and very well received by the persons attending his function. Many people remembered what he had said and in this time of the economy - were determined to carry through on what he addressed.
Private Party•Reviewed on March 20, 2009•From Morris, MN
He did a great job! We would have him back again.
Convention•Reviewed on July 20, 2010•From Huron, SD
Bob had a good message and made people laugh--good combination.
School Assembly•Reviewed on February 9, 2009•From Waubay, SD
Thank you. Love Prairie Beacon
Corporate Function•Reviewed on August 26, 2011•From Rapid City, SD
Everyone love him, the warm fuzzies are the best!!
Banquet•Reviewed on January 15, 2011•From Edmore, ND
Convention•Reviewed on May 12, 2011•From Kansas City, MO
Convention•Reviewed on April 25, 2012•From Rapid City, SD
Very easy to work with. On the evaluations, most participants expressed that they enjoyed the session. Several participants said they would like to hear him again.
Corporate Function•Reviewed on March 13, 2012•From Fargo, ND
he was very compelling and was able to keep the audiences attention
Corporate Function•Reviewed on April 27, 2012•From Brainerd, MN
Bob was a very nice gentleman. Great sense of humor. Lots of energy. We received several comments from attendees in regards to him being an enjoyable speaker.
Convention•Reviewed on March 28, 2013•From Alexandria, MN
Rating and comments received from attendees: Very good and effective. Great inspirational information.
Christmas Party•Reviewed on January 6, 2018•From Akron, IA
Corporate Function•Reviewed on June 13, 2016•From Chamberlain, SD
We were very pleased with Bob. His message was great and he kept everyone's attention!