The Best 60th Birthday Ideas & Party Themes
Let the good times roll with 60th birthday party activities, games, live music, decor and more!
Brittany Barber
Contributor
When it comes to 60th birthday ideas, don't hesitate to go all out. As you leave your fifties behind to embark on a new decade, turning 60 is a big deal! For many folks, it means retiring, traveling the world, spending time with grandkids and starting a new chapter of life.
So when it comes to planning a 60th birthday celebration, keep the over-the-hill references at bay, and go for 60th birthday party decorations, party food and drinks, and, of course, entertainment to celebrate everything you have to look forward to.
If you need a little help getting started, we've put together amazing 60th birthday party ideas, activities and themes that'll help you plan the perfect party, inspire 60th birthday gift ideas and get you ready for an unforgettable celebration every 60-year-old deserves.
READ MORE
60th Birthday Ideas and Activities
Friends and Family Golf Tournament
Photo: CandyRetriever/Shutterstock.com
This year for your birthday, invite your loved ones to meet you on the fairway for a day of golf. If there are enough of you for a tournament, organize a few prizes for closest to the pin, most lost balls, longest drive, etc. Pick somewhere with a restaurant, so you can all share a delicious meal together after the ninth or eighteenth hole.
Go on a Cruise 
Get together with your family members and close friends and splurge on a celebratory cruise for your 60th birthday. Whether you go for a day trip or spend a week touring the Caribbean, have some fun in the sun and enjoy yourselves.
Outdoor Concert
Whether you find an outdoor venue or host right in your backyard, why not spice up the entertainment and hire a live band to play for you and your party guests? It's a great way to get everyone in the party mood, and you won't have to worry about making a playlist.
Breakfast Party
Get together on your special day with a 60th birthday breakfast. Hire a caterer and host at home, or make a reservation at your favorite brunch restaurant.
Birthday Bowling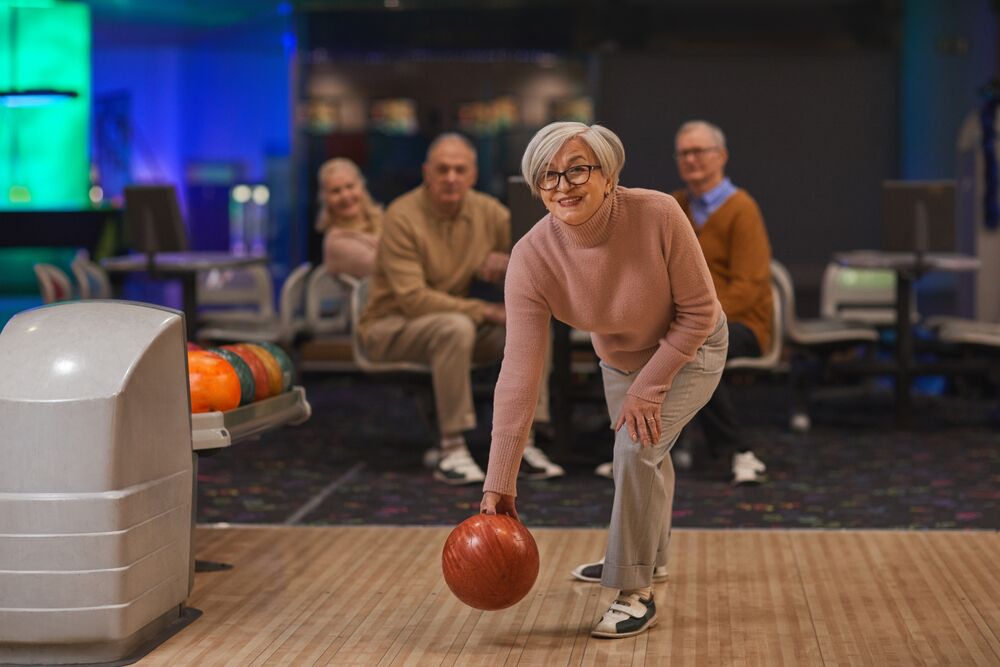 Photo: SeventyFour/Shutterstock.com
Rent out your go-to bowling alley and celebrate this special occasion with an evening of strikes. Make sure the place you choose has food or allows you to bring your own food, so you can all share a meal and have some birthday cake in between rounds.
Fondue Party
Find your fondue fountains and celebrate turning 60 with delicious chocolates, cheeses and fresh fruits. It'll instantly elevate your appetizers or dessert table and keep your guests coming back for more.
Rent a Movie Theater
Whether you watch an old classic or pick a film that just came out, enjoy a movie with your closest friends and family members this year. Rent out the entire theater, so you have the room to yourselves.
Tropical Getaway 
If traveling more is on your bucket list, book a trip for your 60th birthday and start adventuring. Invite a few friends to join you, or head out solo and meet some people abroad to celebrate with!
Epic Dessert Table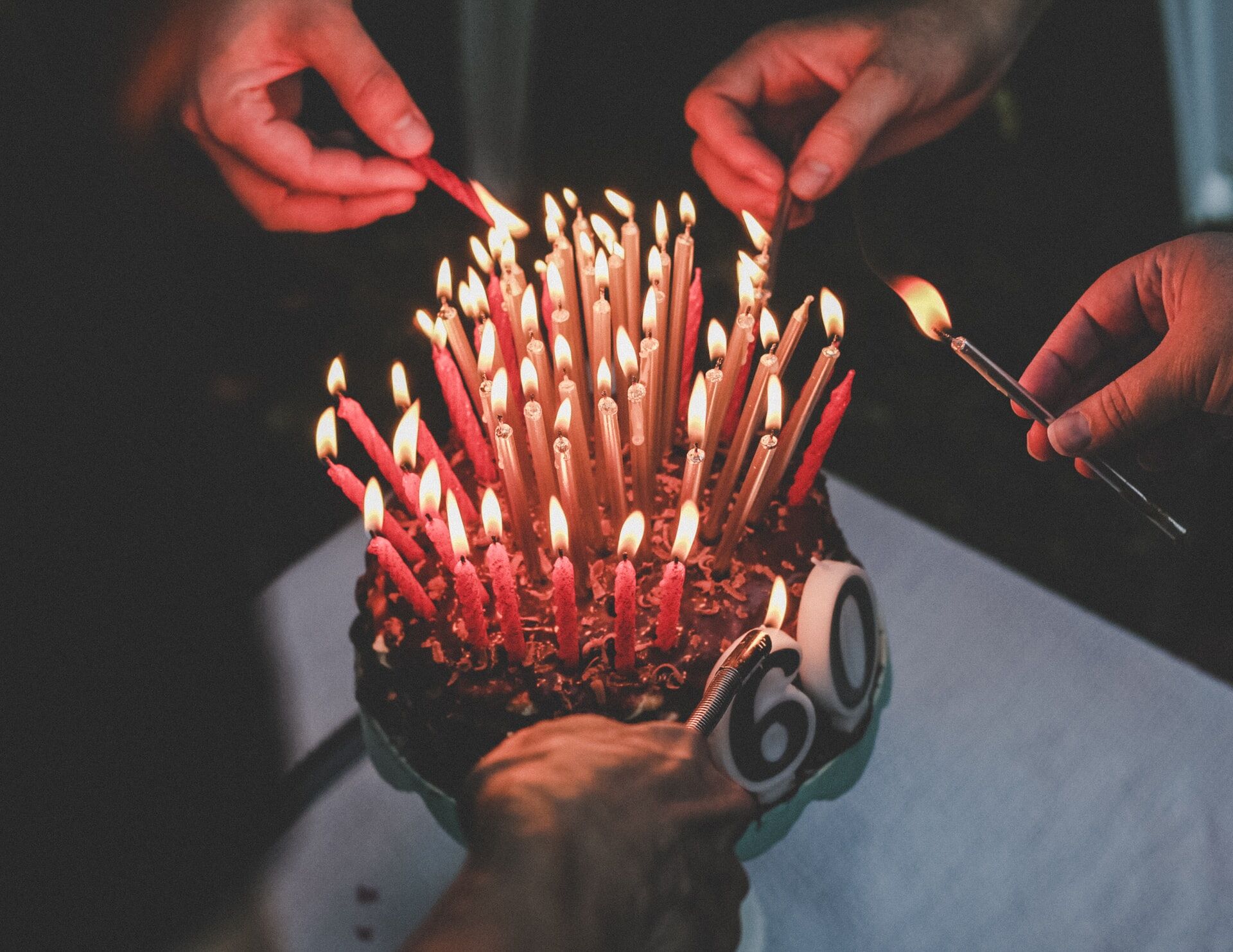 Sure, birthday cake is delicious and all, but why not take your birthday desserts to the next level with a full-on dessert table? We're talking cupcakes, macaroons, chocolate fondue fountains—you name it. When it comes time to sing Happy Birthday, load up the cake with sixty candles for an epic moment. Hire a caterer or bakery if you need some help getting a menu started.
60 Years of Photos
Make a point of creating a slideshow that showcases photos from every year of the birthday honoree's life. You could also print out the photos you choose and put them in a scrapbook to give as a 60th birthday present.
Pro tip: Don't forget to hire a photographer or rent out a photo booth to commemorate this milestone birthday, too!
Karaoke Competition 
Ring in your 60th birthday with a fun and fresh karaoke competition. Whether you head out to a karaoke bar or hire a karaoke DJ and host it from your venue, start thinking about your favorite tunes and get ready to have a blast.
Weekend In Vegas
If you really want to party on your 60th birthday, why not book a trip to Vegas and go all out? Invite the gang and hit the casino for an unforgettable night of shenanigans.
Elevated Wine and Cheese Tasting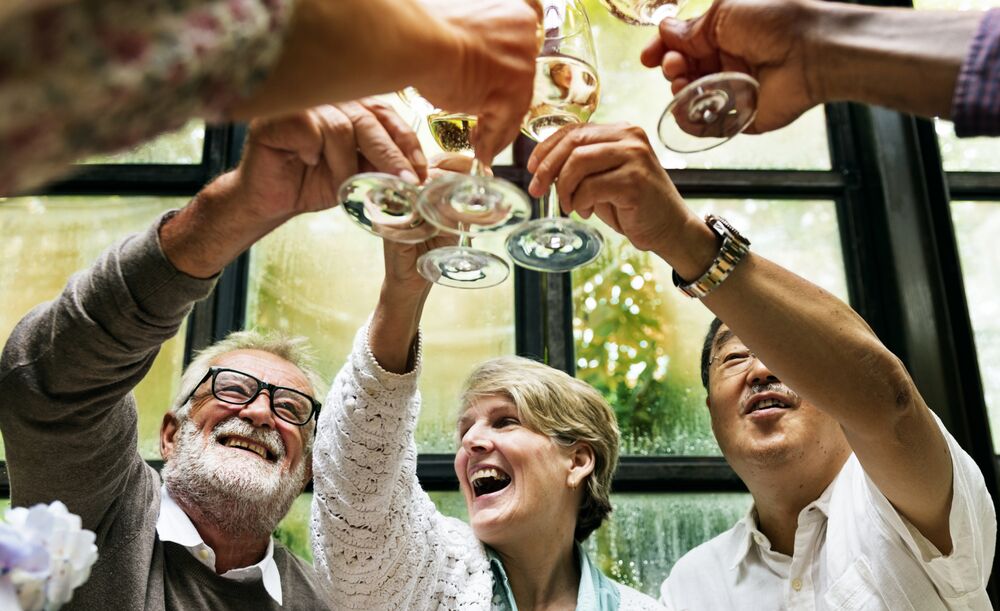 Photo: Rawpixel.com/Shutterstock.com
For your 60th birthday, indulge in your two favorite things: wine and cheese. If you don't want to worry about building the cheese boards yourself, hire a caterer to help you. You can get in touch with a sommelier if you need help figuring out the best wines to choose and guide your guests through a wine tasting.
Backyard BBQ
Fire up the grill and keep it casual on your 60th birthday by hosting right in your backyard. As far as the menu goes, simple hotdogs, hamburgers and skewered vegetables should do the trick. Don't forget the sangria!
Birthday Glamping
Pack the RV and hit the road for a nature-filled 60th birthday celebration. Whether you head out with some close friends or spend some quality time with the grandkids, ring in a new decade with some swimming and stargazing.
Celebratory Staycation 
If getting out of town isn't in the cards this year, spend the weekend at a bed and breakfast or hotel in your own neighborhood. It'll feel like you're on vacation, without the hassle of traveling.
60th Birthday Party Themes
Have a Fiesta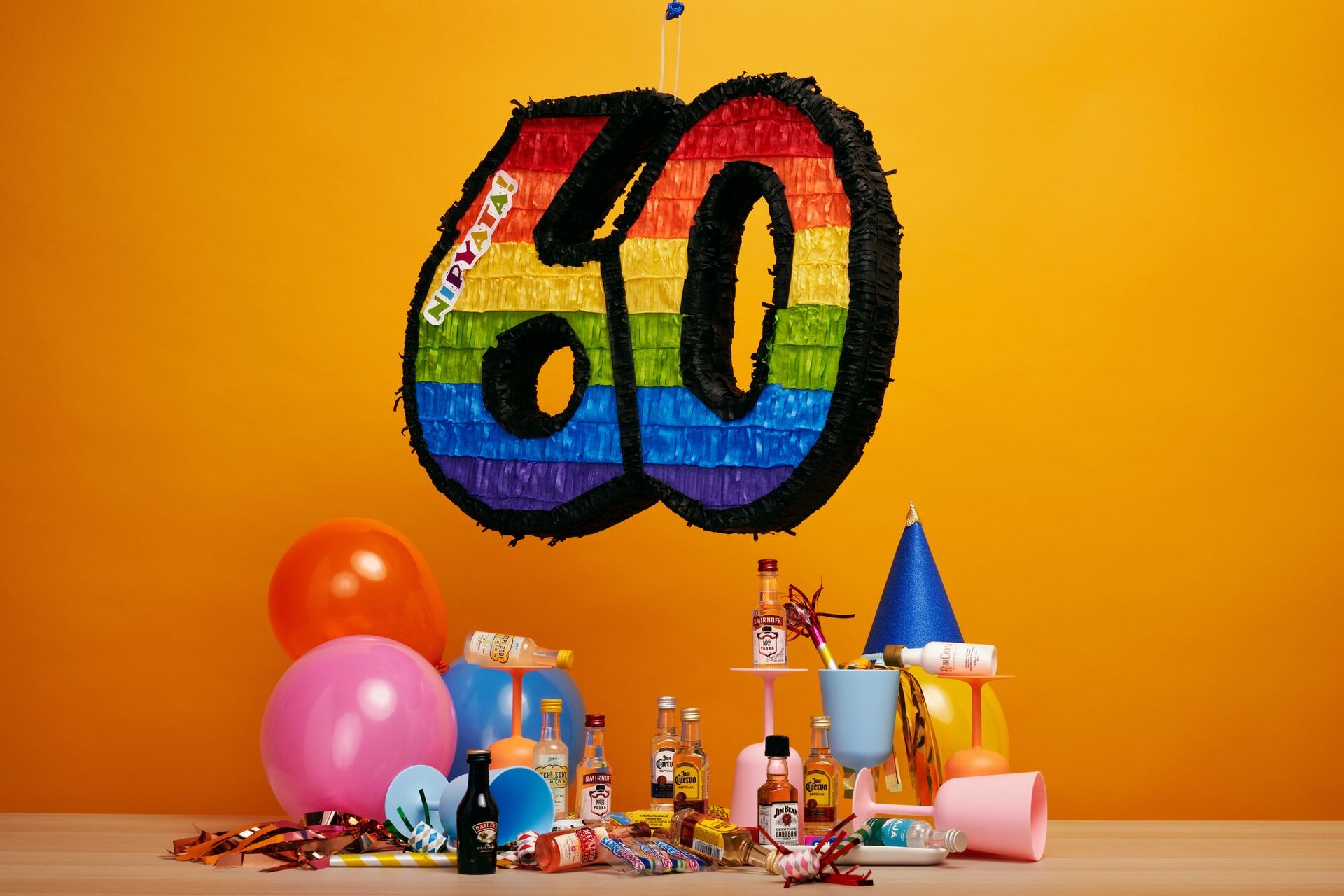 Celebrate the guest of honor by throwing an epic fiesta! Think dinner party with tacos, margaritas, palomas, a pinata and a mariachi band. Don't forget to encourage your guests to bring their dancing shoes!
Formal Cocktail Party
Tighten up the dress code and offer a house cocktail to two with a fancy 60th birthday celebration. If you need some help figuring out a drinks list, hire a bartender to take a little pressure off of the event planning. Consider matching your musical entertainment to the vibe and hire a string quartet to perform at the party. 
Turn 60 with a 60s Party
Ring in turning 60 years old with a 60s-themed birthday party. Hire a decade band, get dressed in your best mod, surf or hippie attire and have a bash.   
Black and White Party
While you can choose any color(s) as your theme, black and white is a classic choice. This year, ask your guests to dress in black and/or white and buy decorations in the color palette, too. If you love music, hire a jazz band, quartet or pianist and make sheet music part of the decor to celebrate your 60th birthday in style. 
80s Decade Party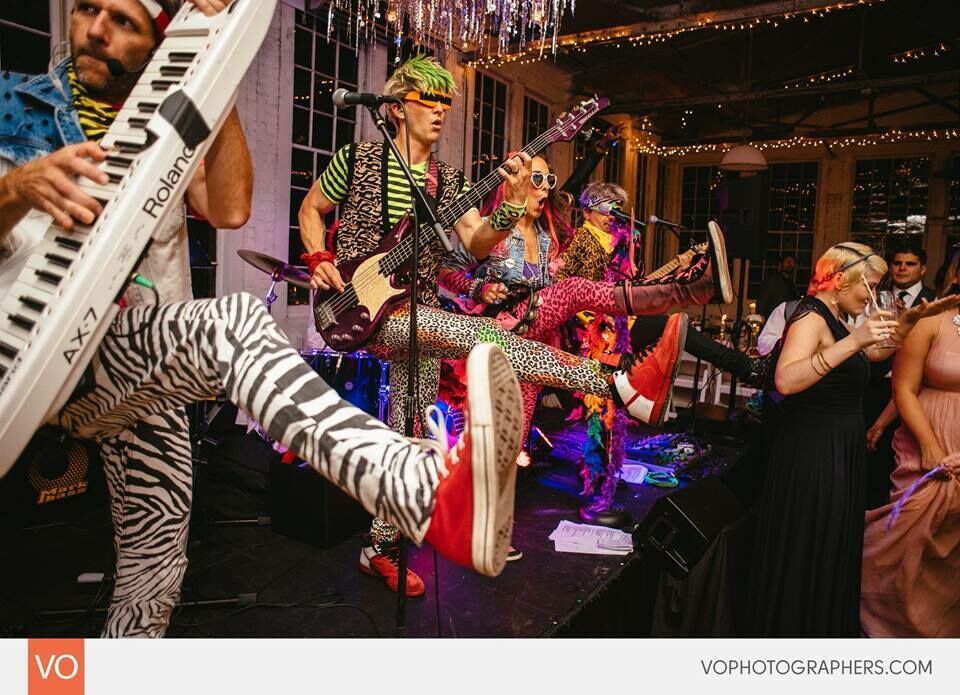 If you're turning 60 anytime soon, chances are you were partying it up in the 80s. Travel back in time to relive your twenties by making it your 60th birthday party theme. Put on this 80s playlist and ask your guests to come dressed in their favorite styles from back in the day. If you'd rather hire a band, look for one that specializes in 80s music (bonus points if they dress up, too!).
Elvis Night
Celebrate turning 60 with a rock 'n' roll party. Decide whether or not you want to make an exclusively Elvis playlist or hire an Elvis impersonator as your party entertainment. If the guest of honor is a huge fan, definitely tie this theme in — especially if you're throwing a surprise party.
Southern Shindig
Celebrate the guest of honor with delicious southern cuisine and refreshing cocktails. Smoked meats, peach cobbler, and all-thing gingham. Try hosting at an outdoor space so you and your party guests can enjoy the sun and really get into the southern party vibe.
Nautical Party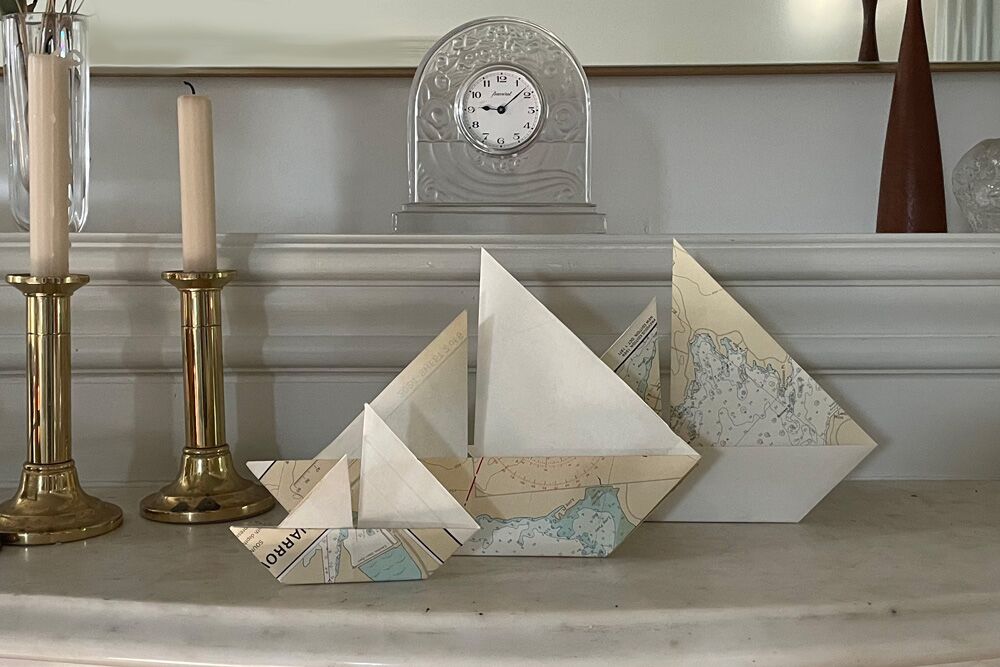 Photo: DIane Hall
If one of your favorite pastimes includes swaying by the sea on a sailboat or yacht, have yourself a nautical 60th birthday party. Think nautical decorations featuring navigation charts (like these adorable DIY folded paper sailboats), brass candleholders, marine signal flags, stripes, ropes and anchors. Don't forget a navy, red and white dress code. 
60th Birthday Party Games
Ladder Golf
If the guest of honor loves to golf but you want to get the non-golfers involved, try tossing bola (2 golf balls attached by a nylon rope) with Ladder Golf. Comprising teams of two or four, party guests will aim to get their bola on one of the three tiers of the game ladder.  
Personalized Trivia
Trivia is always a fun party game to play — especially if you make all the questions about the birthday celebrant. Make sure to include sentimental facts, inside jokes, and memories, but make sure to add a few embarrassing moments and have a laugh together while you're at it.
Charades 
This classic party game is a great multiplayer option for a 60th birthday bash. The best part about it? You don't need to do any prep or have any extra materials to play. If you want, you can do a little thinking ahead and customize the categories to suit the guest of honor.
Pictionary 
Grab the notepads and pencils and gather around the dining room table for a game of pictionary. Whether you have an official game with prompt cards or make up your own, this timeless party game is always a birthday party hit.
Corn Hole
Whether you're celebrating in your backyard or on the beach, this popular lawn game is perfect if you're hosting your 60th birthday party outdoors. You can usually find sets at furniture stores and big department stores, but if you're particularly handy, you can definitely DIY one with some plywood, a few tools and bean bags.
Bonus: Check out more outdoor party game ideas.
60th Birthday Invitations
Before you decide on what kind of birthday invitations you want to send, solidify your guest list so you can figure out your numbers first. 
If you're having a big birthday bash with a huge headcount, you might want to skip the handwritten birthday invites this year and send your loved ones virtual or store-bought invitations instead. Here are some ideas to consider:
Themed birthday invites

Store-bought party invitations

Artisan invitations

Vintage birthday invites

Virtual singing telegram 

Email invitations

Website party invitations 

Personalized photo invites

Hand-painted birthday invitations

Printable invite
60th Birthday Party Decorations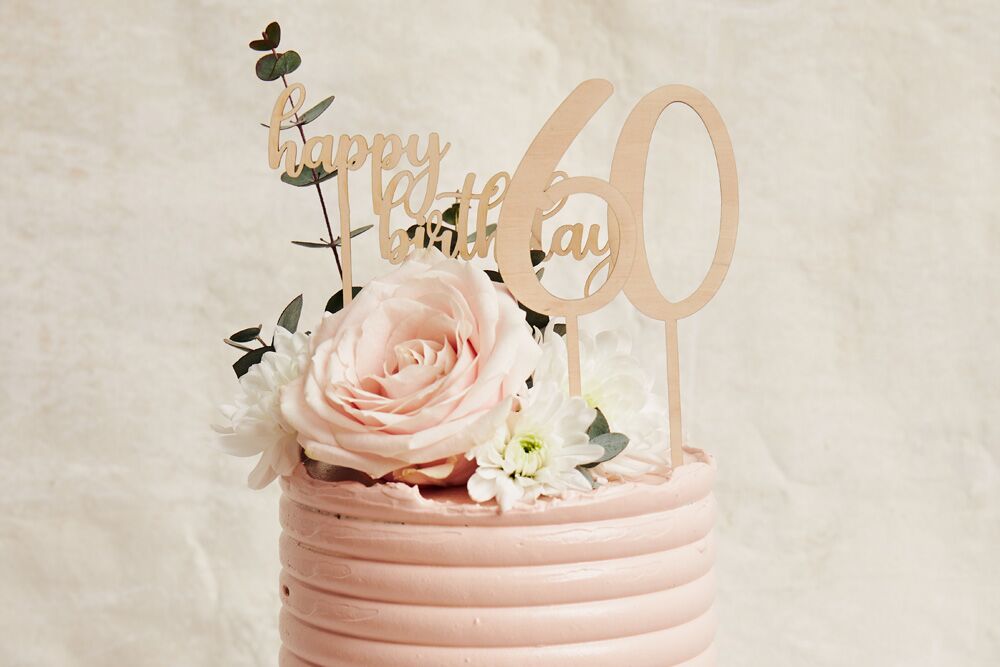 Photo: Wirestock Creators/Shutterstock.com
When it comes to 60th birthday party supplies and decoration ideas, you'll want to make sure to match them up with the birthday theme you choose. You can get a lot of essentials on Etsy, Amazon or party stores, including:
60th birthday table decorations

Birthday card banners

Through-the-years photo board

DIY polaroid guest book

Happy 60th birthday cake topper

60th birthday cupcake toppers 

Decorative centerpieces

60th birthday themed napkins 

Happy 60th birthday banner

60th birthday party favors 

Personalized photo banners

60th birthday marquee 

60th birthday balloons 

Customized 60th birthday wine glasses

Themed tablecloths 
Find even more birthday party ideas on The Bash. 
About Brittany Barber
Brittany Barber, lover of books, dogs, and romance, graduated from Bishop's University with a Communications and Theatre degree. After spending some time working abroad in the theatre world, she is now a freelance writer covering a range of lifestyle topics including event planning for The Bash, WeddingWire, 2life and Fluttr, and shopping for BuzzFeed.