24 Après Ski Party Ideas
Get ready to hit the slopes with this après ski party theme.
You're probably thinking: "what is après ski?" If you're not familiar with hitting the slopes, it's a way for skiers to relax and celebrate after a long day on the mountain, which could arguably be better than skiing if you ask us. If you're looking for a fun party theme, these apres ski party ideas are sure to do the trick.
The best part about an après ski-themed party is that no actual skiing is required. Call us hypocrites, but how perfect does sipping hot chocolate with your friends on a cold winter day sound? Of course, you are more than welcome to ski if you'd like!
Snowy weather, warm outfits, and good vibes are the basics you'll need for this party theme, all you have to do is add the finishing touches, and we're here to help! Host a whimsical après ski event for a wintertime bachelor or bachelorette party, birthday, or New Year's Eve celebration.
Here are 24 ideas for an après ski-themed party:
Après Ski Party Invitations
Photo: Etsy
One of the most important steps in the party planning process is sending out invitations, especially when there's a theme involved. Distributing invites will provide guests ample time to find their best snow day attire.
If celebrating a bride or groom-to-be, include a brief itinerary of the occasion, which will be an important resource if it's a multiple-day ski trip. Find virtual and paper après ski party invitations available to download on Etsy.
Après Ski Entertainment
Acoustic Band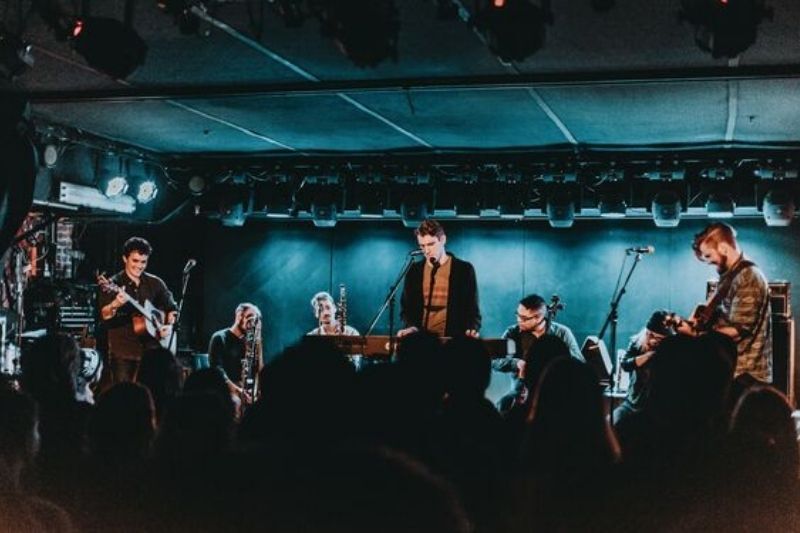 Photo: Cold Weather Company
Calm and relaxing are the typical vibes during this type of party. Rewind by listening to top-tier acoustic bands to serenade you and your guests. Browse their repertoire and request songs partygoers would love to hear played live.
Photo Booth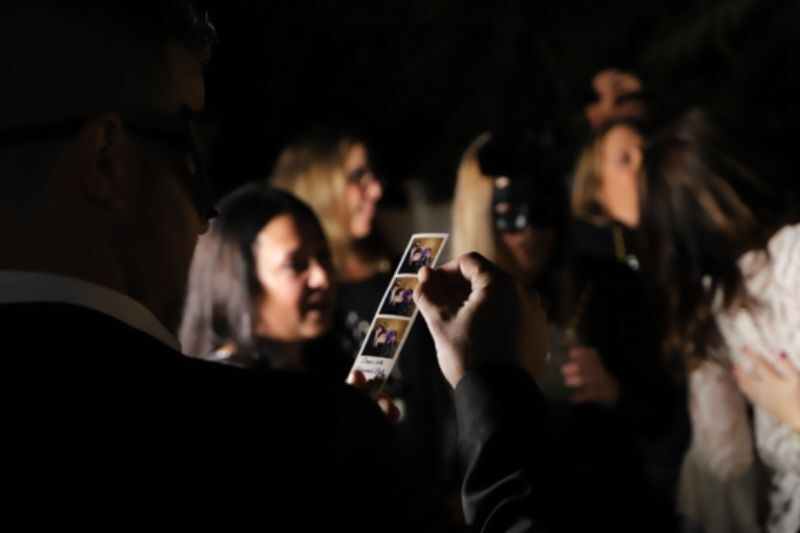 Photo: Digisnaps
If you and friends can't make it to the mountains for this celebration, hire a photo booth to provide the picture-perfect snowy backdrop. Pose in front of the ski scene with props including winter hats, goggles, and maybe even vintage skis that will enhance the theme.
Karaoke DJ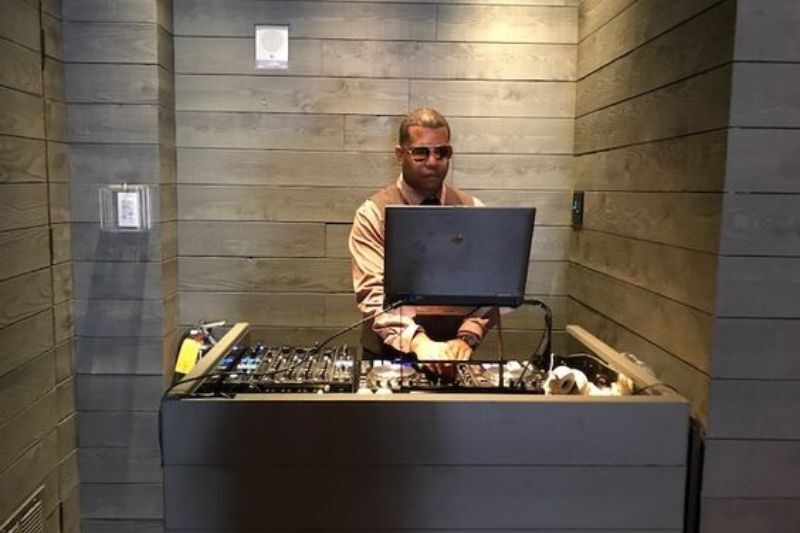 Photo: Spyder Events Karaoke DJ Services
Nothing brings people together like karaoke, so it makes the perfect après ski-themed activity. Gather in front of the fire to sing both festive and classic karaoke tunes like "Dancing Queen," "Cold As Ice," and "Ice, Ice Baby." Book a karaoke DJ to join the party and provide the equipment, so all you have to do is worry about singing the lyrics!
Party Bus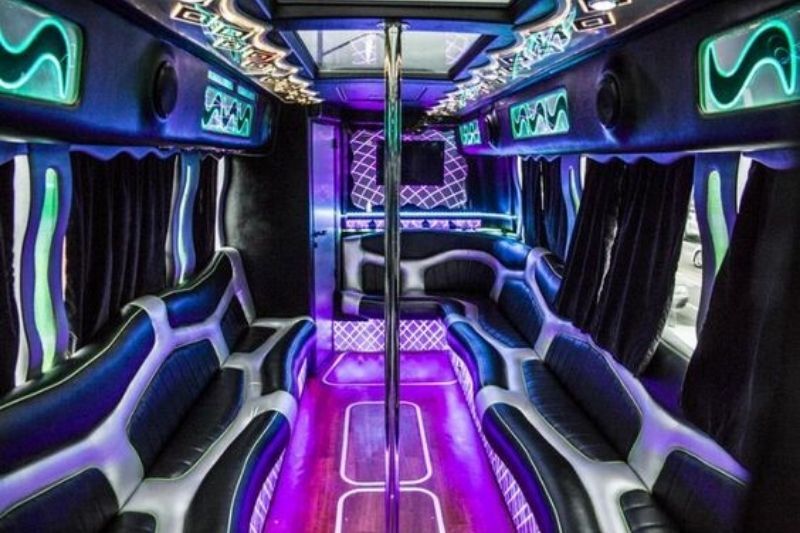 Photo: Royal Luxury Transportation
Transportation can tend to become a hassle, so leave it to the professionals. A party bus makes a safe, fun, and reliable way to transport guests between a meeting point and the venue, or make bouncing between ski lodges a breeze. This is the perfect way to spend the most amount of time together, especially a wedding party.
More Apres Ski Party Ideas
A Roaring Fire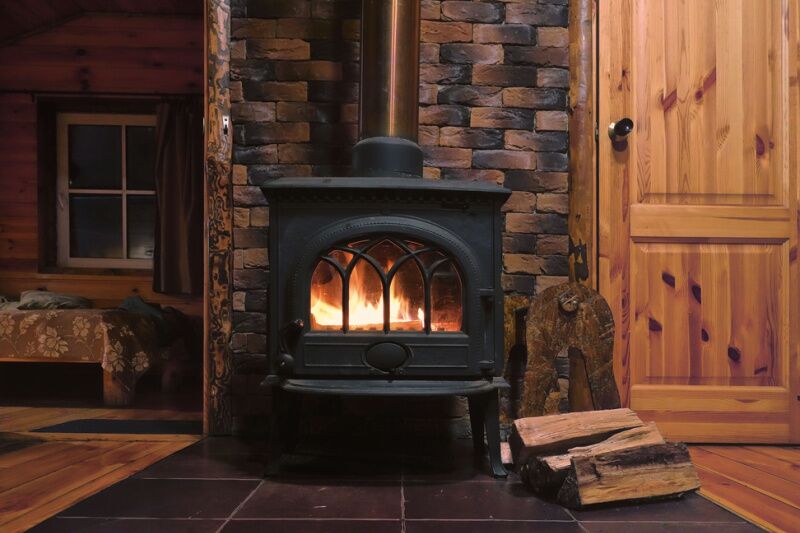 Photo: Anatoliy/shutterstock.com
Bundle up in front of a hot fireplace or outdoor fire pit to defrost after a day in the snow, or have one roaring in the back for added ambiance. A fire checks off two party details in one—lighting and decor! If your venue doesn't allow fires, many streaming services have their own for you to play on a television screen that is just as aesthetically pleasing.
Après Ski Themed Party Outfits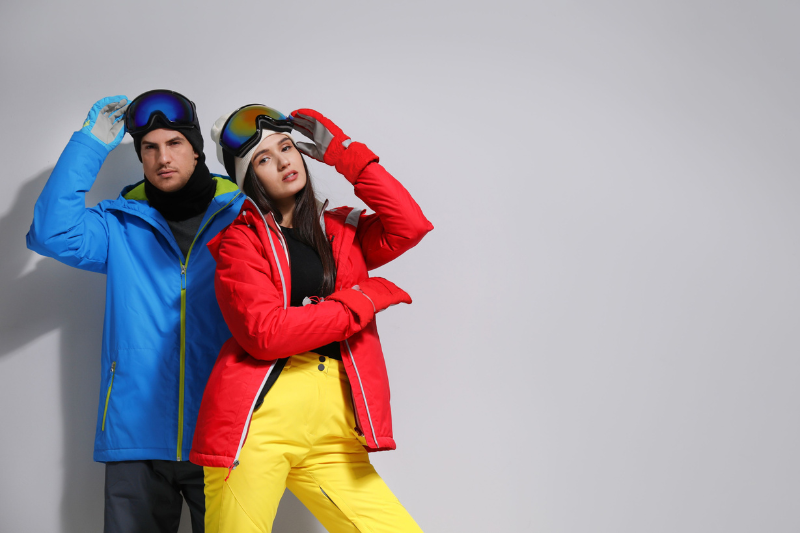 Photo: New Africa/shutterstock.com
This might be obvious, but you're going to want to pull out your best snow suit and ski boots for this party theme. On the slopes, it's best to wear bright colors to contrast the white snow, so think neon and throwback workout wear to have an 80's après ski party. 
Puffy jackets, faux fur boots, goggles, and knit hats will not only fit the theme but will also keep you warm whether you're participating in skiing or not. If this party is indoors, we recommend wearing layers to prevent the possibility of overheating.
Pajamas
Photo: fizkes/shutterstock.com
If you'd rather not dress in snow gear, après ski allows the perfect opportunity for a pajama party. Get warm and cozy by dressing in your best matching PJ set, onesie, or fluffy robe and slippers.
If getting together for an après ski-themed bachelorette, we love these cozy sweatshirts from Etsy so the bride-to-be and bridal party can match.
S'mores Bar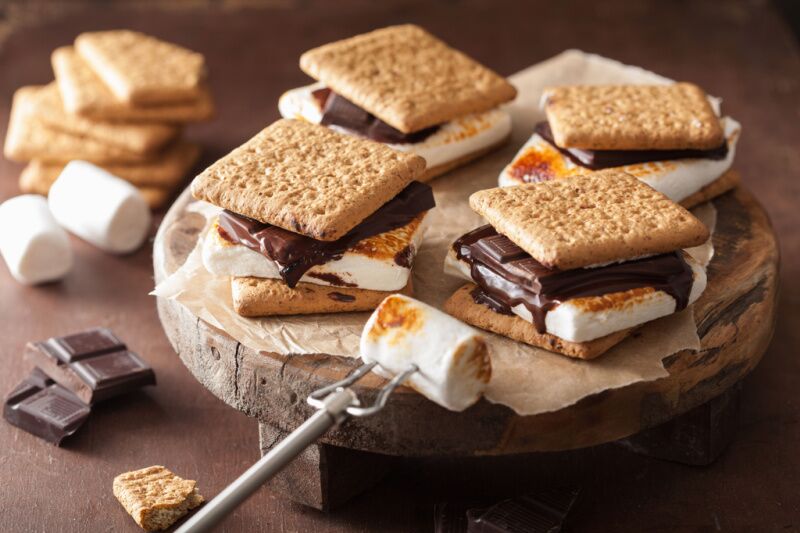 Photo: Olga Miltsova/shutterstock.com
You'll already have the fire going, so s'mores are necessary for après ski. Of course, you can stick to the basics of graham crackers, chocolate, and marshmallows, but level things up with different chocolate candy, flavored marshmallows, or swapping graham crackers for cookies. Guests will have fun customizing their own sweet treat with a s'mores bar full of different add-ons.
Polaroid Pictures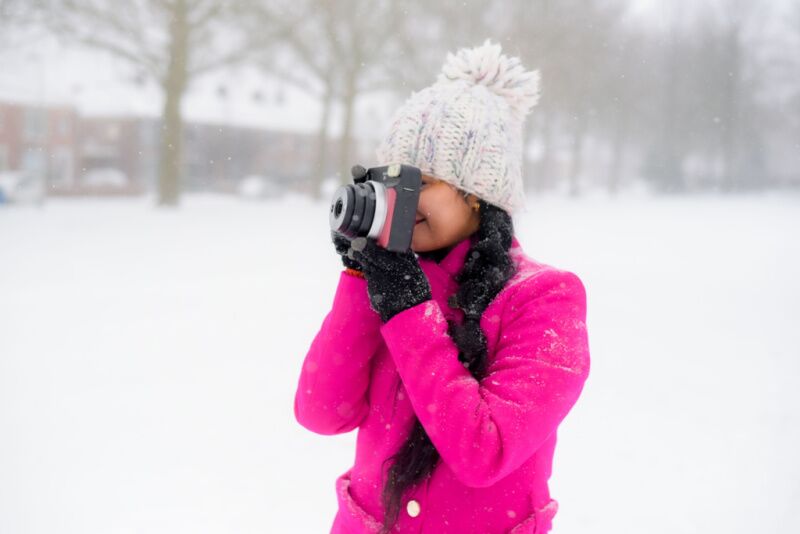 Photo: Fotonickles/shutterstock.com
Get vintage-style pictures in your après ski attire with a polaroid camera. The excitement of getting a picture automatically printed is something that will never get old. Order a polaroid camera and film off of Amazon so guests can take home the spontaneous pictures as a keepsake.
Wine Tasting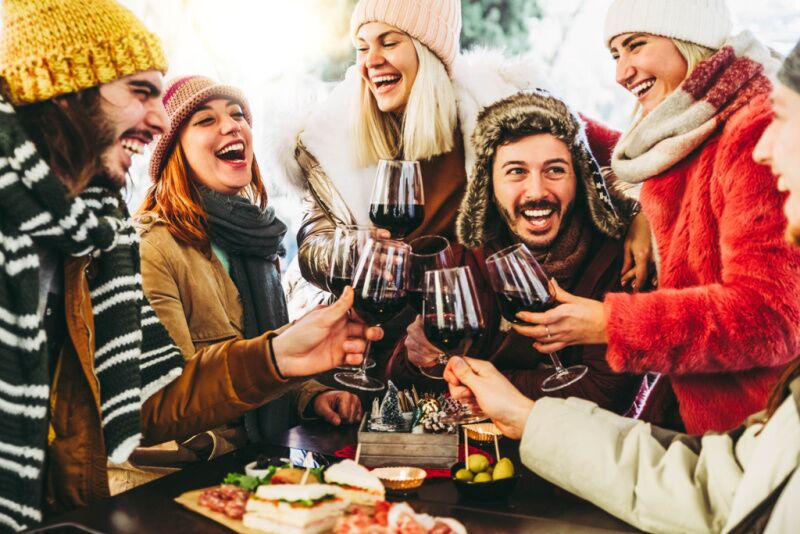 Photo: DavideAngelini/shutterstock.com
A laid-back activity for this themed party is to host your own wine tasting. Research different food pairings online or open your favorite bottles of wine for guests to sip and enjoy. Download and print these wine-tasting flight maps from Etsy for people to keep track of their favorite pours.
Shot Ski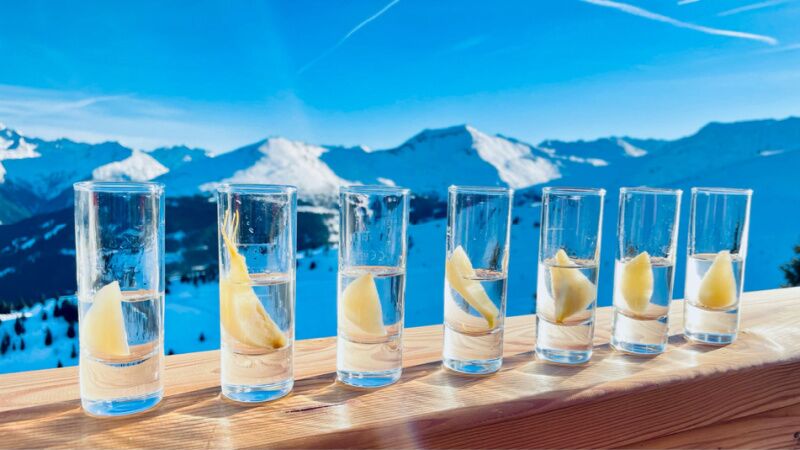 Photo: Stefan Bernhard/shutterstock.com
A shot ski is an après ski tradition! Consisting of 3-5 shot glasses attached to a ski, it's designed so all friends can take the drink together at once. Shot skis are an easy DIY project with a long piece of wood and several shot glasses, but Etsy has custom shot skis available. Design with classic drinking phrases like "cheers" and "bottoms up," or with a last name for an upcoming wedding or anniversary.
Après Ski Party Decor
Fairy Lights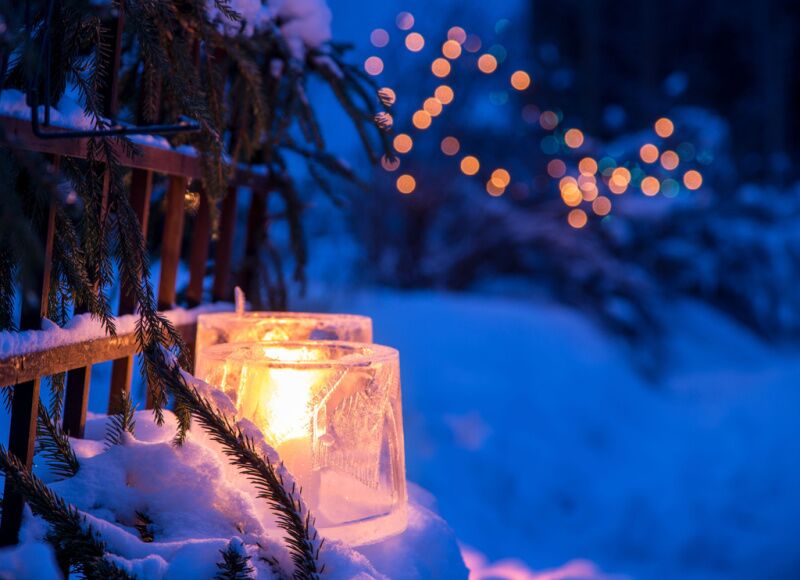 Photo: Teppono/shutterstock.com
Lighting is crucial for your event space because it will make or break the cozy cabin feel. These color-changing fairy lights available on Amazon will add a touch of comfort and warmth to the area that will replicate a ski lodge atmosphere.
Evergreens and Pine Cones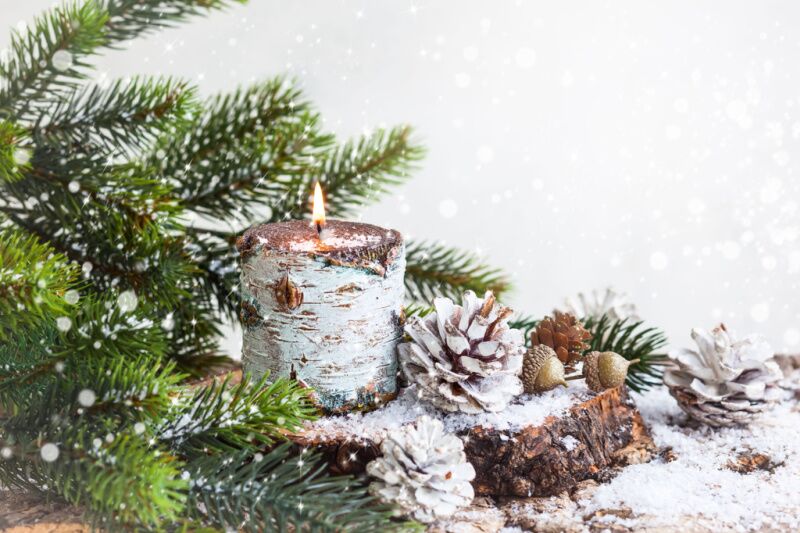 Photo: Kolpakova Svetlana/shutterstock.com
Nothing says winter more than the look and smell of fresh evergreen and pine cones. Incorporate this greenery accent into centerpieces, garlands, or other places throughout your venue. This winter decor will add the finishing touches to the ski-themed party.
Hanging Snowflakes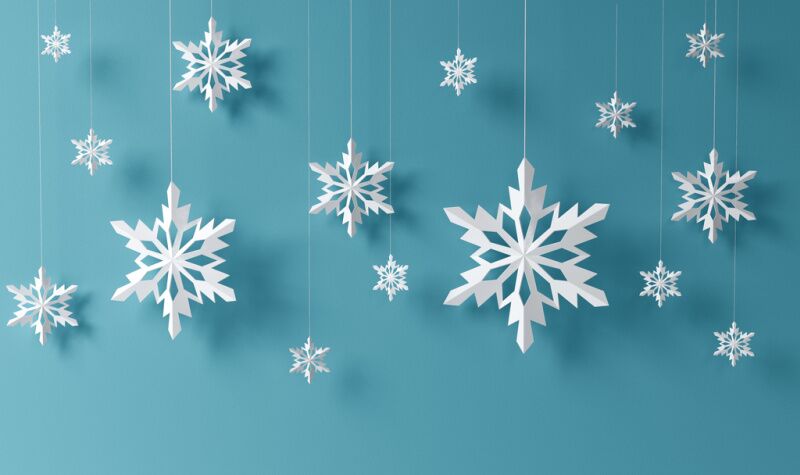 Photo: Peshkova/shutterstock.com
Whether there's snow on the ground or not, easily turn your venue into a winter wonderland with shining snowflakes. Hang these beautiful decorations from the ceiling to help tie together the winter ski theme.
Snow Banner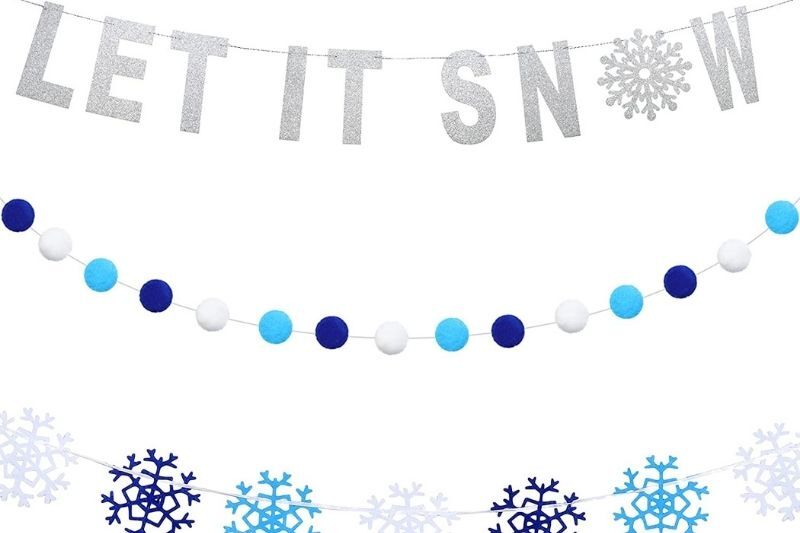 Photo: Amazon
A snow-covered surrounding would be the final touch to this celebration. If snow isn't in the forecast during your event, channel that energy with a "let it snow" banner available on Amazon. For a birthday party or bachelorette, check out this "up to snow good" banner available on Etsy.
Après Ski Food and Drinks
Caterer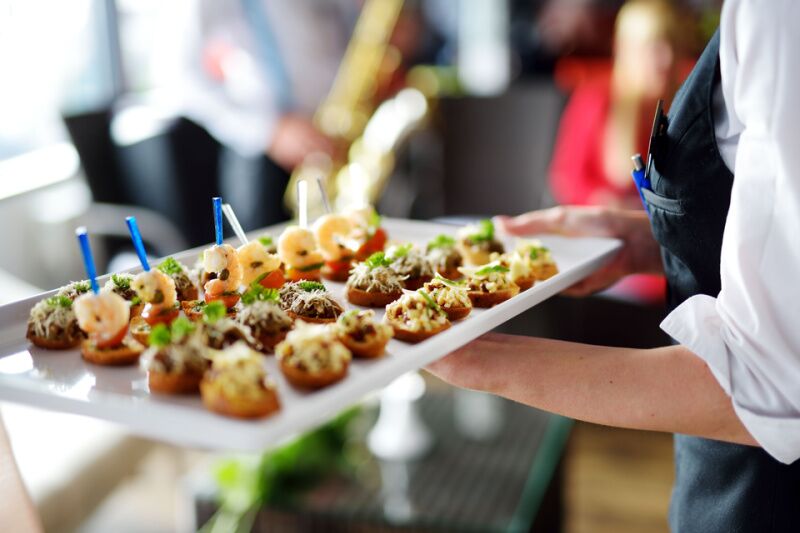 Photo: MNStudio/shutterstock.com
Comfort food should be the meal of choice on any snowy day, and how delicious does a piping hot meal made by a caterer sound? Browse caterers local to your area that will serve a custom menu of all your favorite snow day meals.
Macaroni and Cheese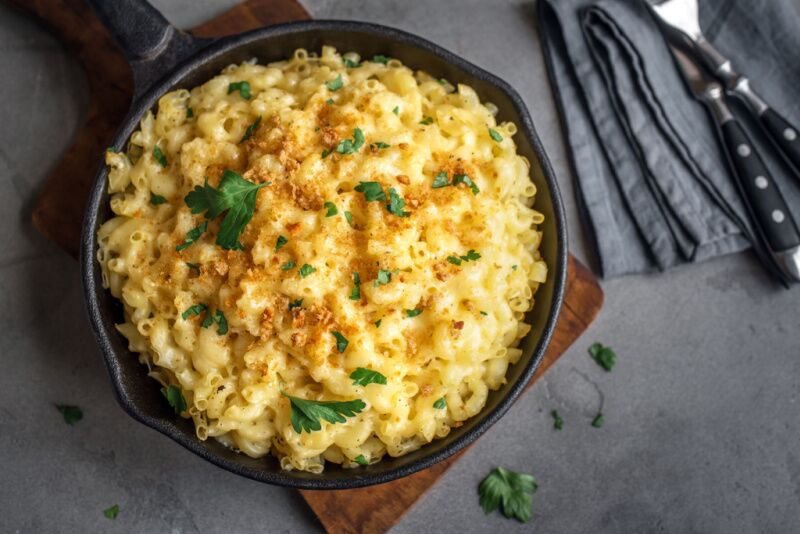 Photo: Oksana Mizina/shutterstock.com
Mac and cheese on a snow day just always tastes better, and it's another dish that is easy to customize based on your guests' preferences. To elevate this creamy pasta favorite, try adding fun ingredients like truffle mushrooms, spinach and artichoke, or even butternut squash.
Chili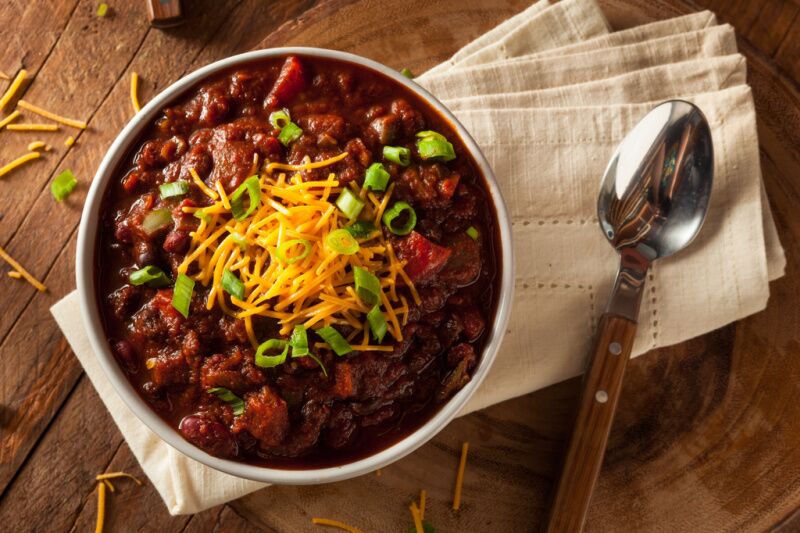 Photo: Brent Hokacker/shutterstock.com
Chili and cold weather go hand in hand. Warm up after a day in the snow with variations like vegetarian chili, Mexican chili, or creamy white chicken chili. Set up a station with cheddar cheese, sour cream, and tortilla chips for guests to dress their bowls to their liking.
Fondue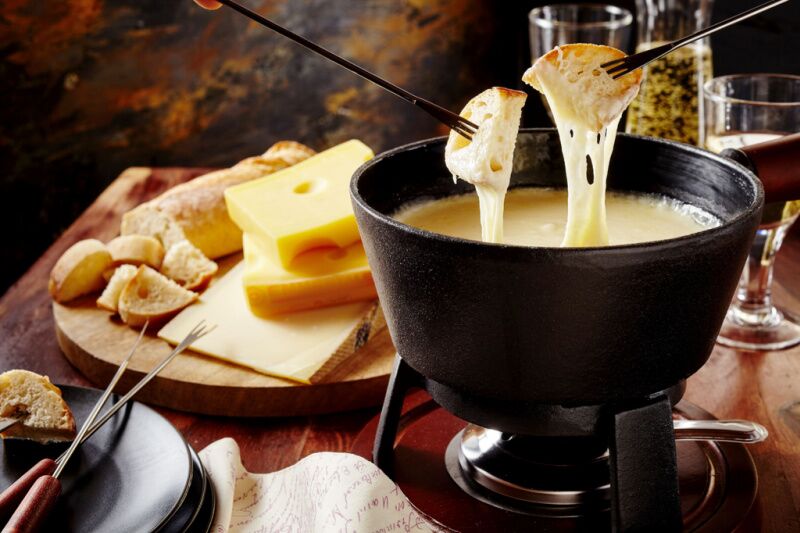 Photo: stockcreations/shutterstock.com
Enjoy a throwback with a 1970s après ski party meal—fondue! The choice is completely up to you for this one; melt down your favorite cheese to cover bread and veggies, or if you need something sweet, chocolate-dipped fruit makes a delicious dessert combination. Purchase a fondue kit from Amazon to get started for this retro party detail.
Bartender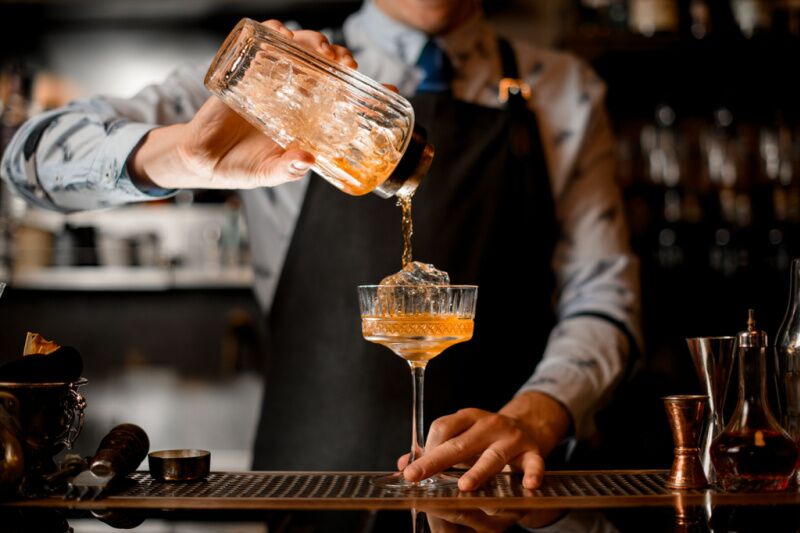 Photo: Maksym Fesenko/shutterstock.com
Shake things up—literally, and impress guests by booking a bartender. Find one in your area to craft and serve drinks so you don't have to. After all, an après ski party is meant for relaxing!
Hot Drinks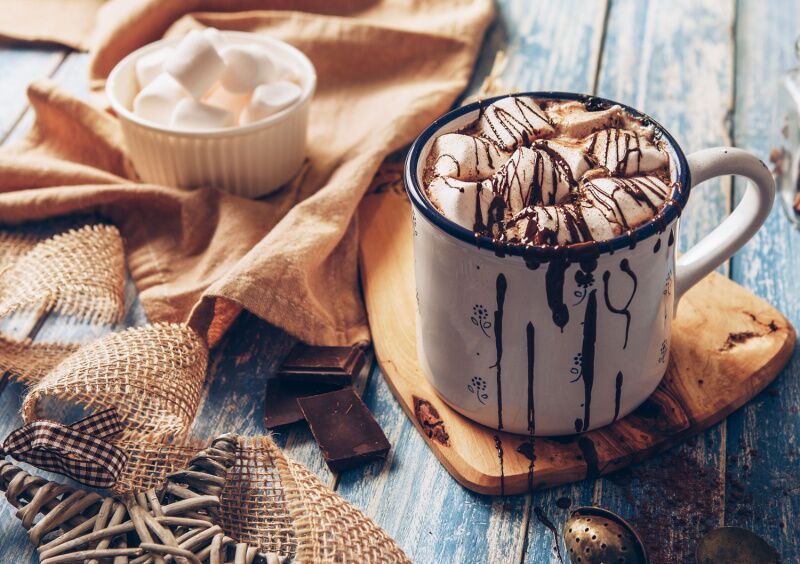 Photo: Soloviova Liudmyla/shutterstock.com
Any type of hot drink is perfect to warm you up during this winter get-together. Hot chocolate, hot toddies, and mulled apple cider is definitely the way to go. If you're feeling a little more creative, take a look at our favorite winter holiday cocktails that will elevate your drink menu.
Champagne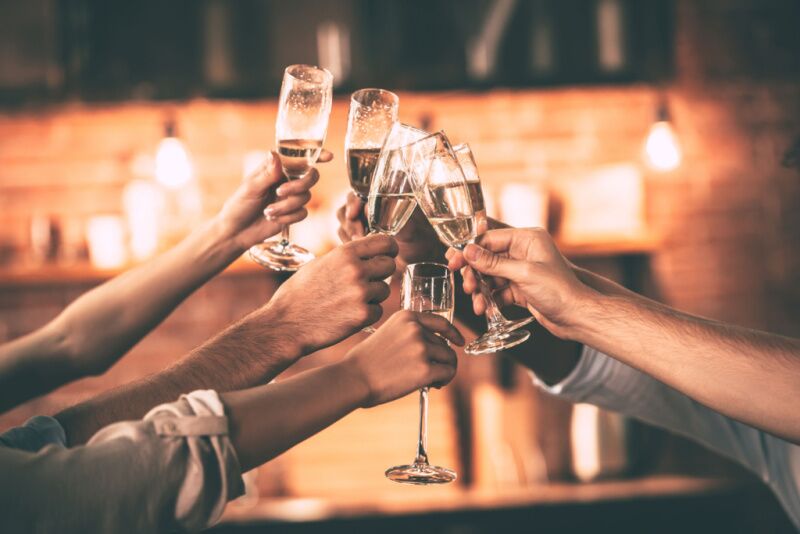 Photo: G-Stock Studio/shutterstock.com
Après ski is all about celebration, so champagne just makes sense for this occasion. Toast to a day on the slopes or a day dancing by the fireplace and pop open a bottle of bubbly at this party.
White Russian Cocktails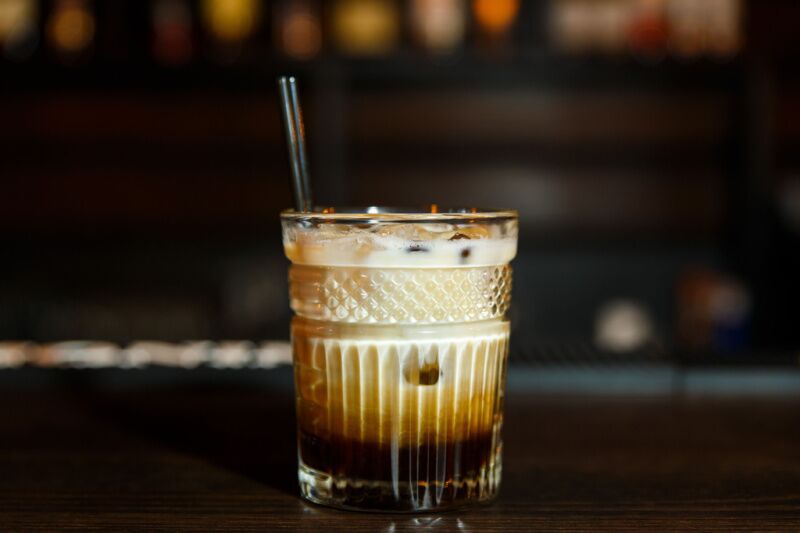 Photo: Elena Gordeichik/shutterstock.com
This classic cocktail only requires vodka, Kahlua, and a splash of heavy cream. Mix these ingredients together for a decadent beverage option that will transport you to the mountains. Get creative with your bartending skills by using vanilla or peppermint vodka for a fun addition.
Serve your cocktails in these reusable après ski drink pouches from Etsy!
Find more party ideas for every occasion here on The Bash.