13 Mardi Gras Party Ideas for 2022
Getting ready for Mardi Gras 2022? Check out these ideas to help you plan.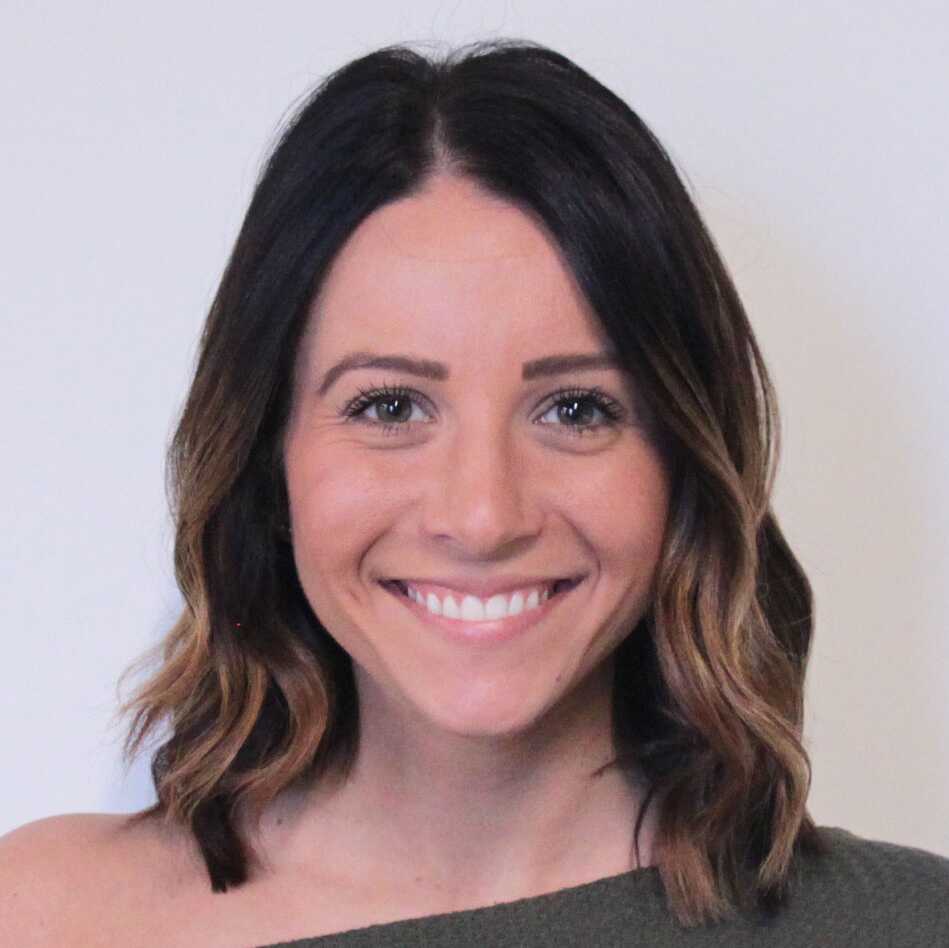 Mardi Gras is just a few weeks away and we're already ordering beads and comparing gumbo recipes in anticipation. If you're not able to celebrate down in the Big Easy this year, we can create our own New Orleans-style fun from the comfort of our own homes with these Mardi Gras party ideas. 
This year, Mardi Gras Day, aka Fat Tuesday, falls on March 1st and signals the beginning of the Easter season. We're here to help you plan the best in-person or virtual Mardi Gras themed party of the year! From hiring virtual party entertainment to setting up your space, we've got lots of ideas to plan a super fun (and safe!) Mardi Gras party.
READ MORE:
Here are 13 Mardi Gras party ideas for 2022.

Photo: Vergani Fotografia/shutterstock.com
Smaller Guest List
The guest list for your Mardi Gras party will probably still be on the shorter side this year. For in-person celebrating, keep invitations to a smaller group. You can always request tests before. 
Pro Tip: For others you may want to include in the Mardi Gras festivities, consider a virtual event so everyone can join in on the Fat Tuesday fun.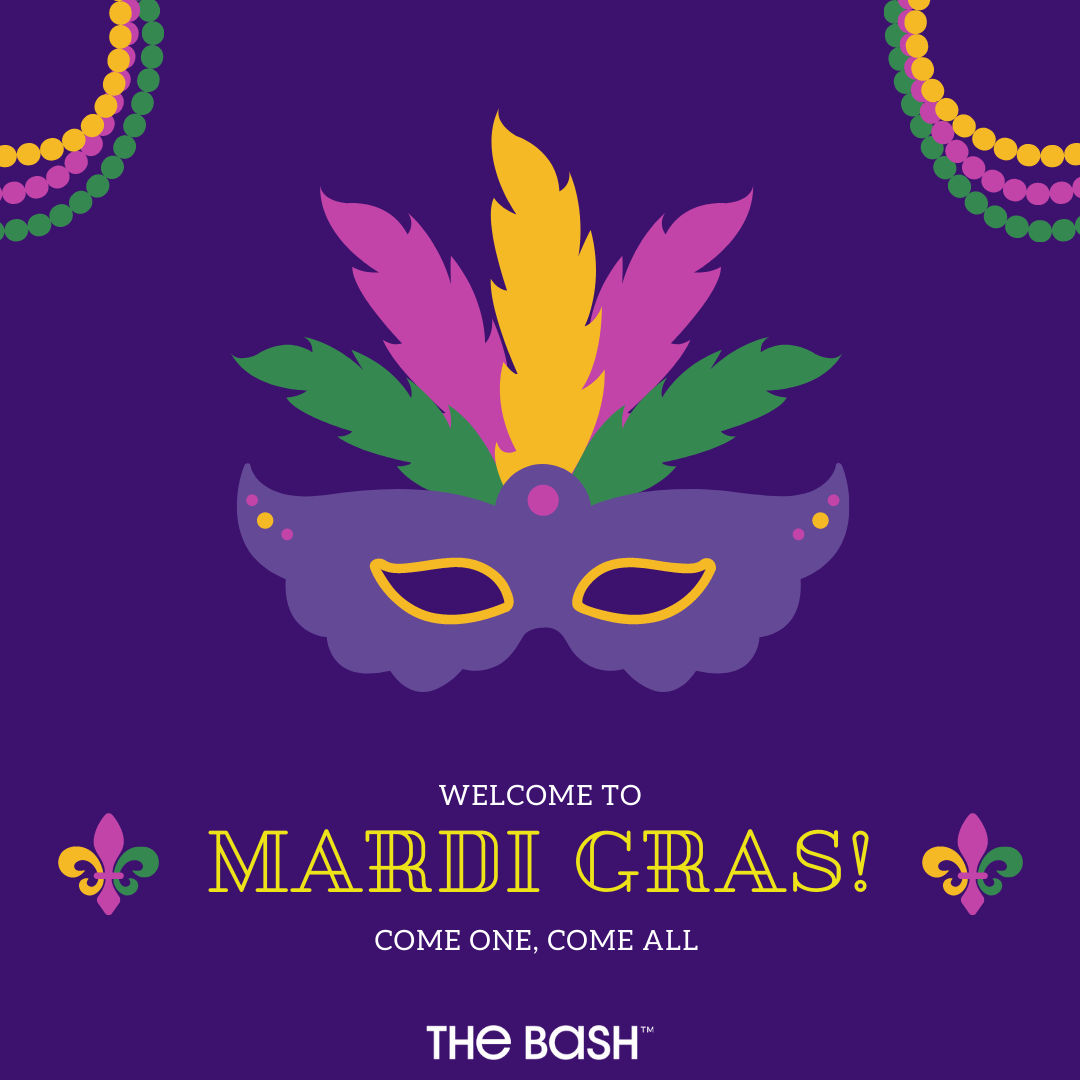 Real Invitations
We recommend sending out invites that allow guests to choose whether they feel comfortable celebrating in person or on an online platform. This lets everyone get together at their own comfort level. While sending out invitations, have fun with it! Rather than just sending a text, create your own custom cards, or select a fun evite to get guests excited.
Book Mardi Gras Party Entertainment
Switch up traditional face painting by booking a caricaturist this year! There are plenty of vendors that will attend socially distanced or even virtual events. This also is a great party favor for guests of all ages.
Make the memories of Mardi Gras last by renting a photo booth or booking a photographer. They will capture every detail of the day and have festive props for guests to use. 
Find More Party Entertainment Ideas
Mardi Gras Inspired Themes
If you're looking to switch it up or make your Mardi Gras party a bit more glam, consider opting for a fancy theme to go along with it! A masquerade party or a Mardi Gras Ball are two theme ideas we love for 2022.
Pro Tip: Find tips to host a classic Mardi Gras themed party here.


Photo: Brent Hofacker/Shutterstock.com
Food Ideas for a Mardi Gras Party
Try your hand at traditional Cajun and/or Creole cooking! Don't be intimidated by the rich culinary traditions of Louisiana, all you need is a delicious yet basic recipe. Show off your cooking skills with some jambalaya (which is usually a little simpler than gumbo). You can also read up on the difference between Cajun and Creole to really impress your guests.

Photo: Brent Hofacker/Shutterstock.com
Make sure you save room for King Cake for dessert! It's not a true Mardi Gras celebration without this colorful treat. Check out Chef Holly Chegg's recipe and don't forget to hide a plastic baby in there for good luck! Yes, really.
If cooking isn't your thing, you can always hire a caterer or book a food truck so you can sit back, relax, and enjoy your celebration. 

Photo: Brent Hofacker/Shutterstock.com
Drinks for Mardi Gras
As you may have heard, cocktails are a very important part of Mardi Gras celebrations. It's a good idea to have a little bit of everything, but we definitely recommend making a few authentic southern cocktails. Check out these recipes for Hurricanes and Sazeracs—two New Orleans favorites!
If you want to leave the drinks to the professionals, consider hiring a bartender. Many bartenders also offer virtual services so you can have a mixology class during your celebration.
Pro Tip: Check out this list of delicious Mardi Gras Party Food and Drink Ideas.
Decorations
It's time to break out all of the beads, sparkles, and colorful party decorations because more is better when it comes to Mardi Gras! Make your guests feel like they are down on Bourbon Street by including backdrops, streamers, and festive Zoom backgrounds for a digital decoration. 
Turn up the Music
No fun Mardi Gras celebration, or any New Orleans party for that matter, is complete without great music. Music is an essential part of Mardi Gras culture and New Orleans heritage. Whether you prefer a jazz band, funk band, or brass band – we can help you find great musicians with virtual options available to make your Mardi Gras party the best on the block.
Pro Tip: Jazz at Lincoln Center is also streaming free and premium online concerts which is the perfect addition to a virtual Mardi Gras party. Check it out here.

Photo: Mike Flippo/Shutterstock.com
Dress the Part
The official Mardi Gras colors are purple, green and gold—so the more color, the better! Stock up on Mardi Gras beads and feather masks to give out as party favors while your guests arrive. Feeling creative? Check out Little Lovelies guide to making your own Mardi Gras Masks here.

Photo: Arina P Habich/shutterstock.com
Mardi Gras Party Games and Activities
Keep kids entertained, as well as the adults with some Mardi Gras games and activities. Set up a DIY mask and bead making station, plan a treasure hunt for gold coins, and play musical chairs with classic jazz tunes. Along with the find the baby within the king cake, you can also play throughout the night with hidden babies everywhere for prizes at the end of the party.

Photo: Mar Fernandez/shutterstock.com
Name a King and Queen
At some point during the night, crown the King and Queen of the party. Either pick guests at random or give the honor to the best dressed. Don't have a crown? Just use the silliest hat you can find.

Photo: natasaelena/shutterstock.com
Continue to be COVID smart
Within the past year, COVID has definitely impacted how we are celebrating life's important events. Review the CDC and WHO guidelines to keep yourself and your guests safe, healthy, and informed.
Celebrate Virtually
The safest option of all is to celebrate with a virtual Mardi Gras party. All of the Mardi Gras party ideas below can be easily translated into a virtual Mardi Gras party. Keep an eye out for our pro tips for virtual parties and safety tips.
Find more Mardi Gras party ideas here on The Bash.