6 Tips for Hiring a Magician
Here's everything you need to know from the pros.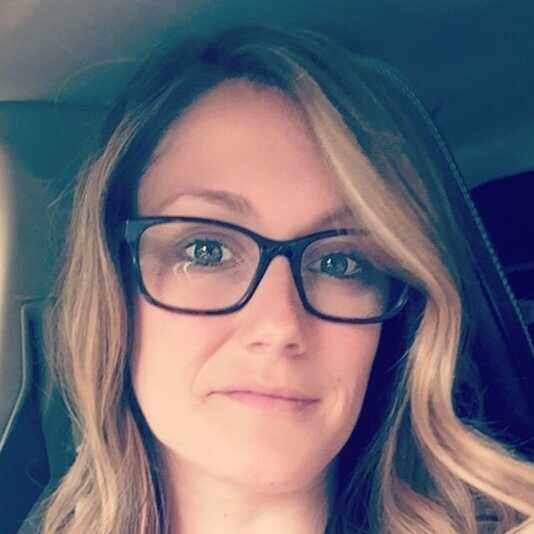 Nicole Steeger
Contributor
There's one way to make your event truly magical: hire a magician. Whether you're planning a kids party, corporate event, trade show, or wedding, magicians can add something truly special to your event. But, there are lots of magicians out there with different styles and specialties. Finding the right fit certainly takes time.
At the end of the day, you want to hire a magician that will leave your guests in awe at the end of your event. 
Here are some tips for hiring a magician:
Think About the Guest List
When selecting a magician, you should first think about the event you're hosting. Are you looking for a magician to perform at a child's birthday party? Or are you looking for someone to dazzle and amaze your coworkers and clients? These details play a role in your search. 
Chad Chesmark (Houston, Texas) explains, "It's important to know which type of magic you're looking for from your performer. Some magicians specialize in close-up magic and can stroll from guest to guest at a party, while others will perform a more formal stage-magic show. There are adult and/or corporate magicians, and there are children's magicians. You wouldn't want to accidentally hire a birthday party magician to perform for your corporate clients!"
Do Research and Compare
When you start your search for a magician, read through different profiles and get to know what they have to offer. Magic of Marco (Rockaway, New Jersey) advises, "Clients should really do their homework and research before they even call an entertainer. Sites like The Bash are great because of the rating system and reviews. Clients should only consider hiring magicians or other types of entertainers who have performance videos and video testimonials on their websites."
Reading reviews on a performer's profile is a very important step in the search process. Make sure to look at reviews that are related to the type of event you're hosting. You should also watch videos of the magician, view their pictures and ask for additional references if needed. You can never ask too many questions during the search process.
Ask for a Background Check
If you're hiring a magician for a children's event, you will likely have concerns about inviting a performer (who you don't know) to spend time with your kids. Chris C. Miller (Baton Rouge, Louisiana) offers advice on precautions you should take when searching for a magician for a child's party. "Many clients may be looking for entertainment for their children, and we all know our children are our most valuable possessions. You will want to find out if the magician you are considering is someone who works well with kids and can keep their attention for longer than 15 minutes." 
"You also want the performer to be someone who is very trustworthy. You should also ask the magician if they have a current state background check. Before you let anyone around your children, you should know a little about who they are as a person. Most professionals will have annual background checks completed since it is a state requirement for schools and daycares to have a copy on hand before allowing anyone around the children."
Pay Attention to Experience
When you consider hiring a magician, it's important to check how long this performer has been a professional magician. It's not hard to go online and buy some magic props, but crafting routines and magic tricks that will make their events exciting and fun takes a lifetime of experience. 
When you find a magician that has worked hundreds of different types of events, you can be confident that he or she will be able to adapt to your needs and deal with any changes or issues that come up. They also may offer a variety of services like magic acts, stage shows, or perform close up magic. 
Consider Insurance
You should also ask any magician you are considering hiring if they are insured, and figure out how important that is to you. It is common practice for magicians and entertainers to be insured with at least some liability insurance. With live magic, props, and working with people at your event, even though you don't like to think of it, accidents can happen! 
When the entertainer is insured, you have less to worry about, and everyone is covered and can feel safe. It will give you peace of mind when hiring a magician.
Contact and Connect
When you have narrowed down your magician selection, you should contact that person for a price quote here on The Bash. At that point, the magician will contact you and set up a time to discuss your event in greater detail. 
Before you speak to the performer, you should have a list of questions ready, so you don't forget any important details. Here are some questions you should ask any magician you're interested in hiring:
Tell me about your show. What type of show can we expect?

What types of magic do you perform?

What effects or types of magical effects will you be performing?

How long have you been performing professionally?

Are you a full-time professional performer?

How many shows a year do you perform?

Where can we see you, or where can we see videos of you performing?

Do you do anything special for a guest of honor?

Do you have liability insurance?

Can you provide references?

Have you ever missed a show?

Do you stay after the show?
The more information you have, the higher the likelihood of you finding the perfect magical entertainment for your event. When you are ready to book, make sure you get everything in writing with an entertainment contract. It's the best way to safeguard your event.
How to Book a Magician:
On The Bash, you can search through a list of top-rated, bookable

magicians

in your local area. While browsing, be sure to review vendor profiles and check out their photos and videos, and read their verified reviews to get a better understanding of their style and expertise.

When preparing a request for one of our magicians, keep in mind that the more details you can provide, the more accurate the price quote you'll receive. If you receive a price quote that seems like it needs clarification, don't hesitate to reach out to the vendor directly to find out their true cost to hire.

Make sure you have discussed what supplies the vendor will need for their performance. You'll want to know what they can provide, and what you'll need to have on hand at your event.

Communicate your expectations and special requests to any prospective magicians—whether it's regarding kids in attendance, a time frame etc.

If you're planning an outdoor event, be sure to discuss where the vendor will be situated for the best acoustics and conditions for them to perform.
Once you've hired a comedian, use this event entertainment checklist to ensure your booking runs smoothly come your event.